Did you know that July is one of the best months to travel the world? The seventh month of the year has been known to support international travel for the longest time now. This is so because the climate in many parts of the world is favourable. The weather is mostly sunny and warmest. Therefore, it's the best time to visit the best beaches, explore the world's best national parks and enjoy summer celebrations.
In this article, we will give you some of the best recommendations about the European destinations that are worth visiting in July. From wine tasting in Italy to whale watching in Iceland, these are the European hotspots travelers search for. If you're travelling to long-haul destinations, we highly recommend getting Heymondo's travel insurance. The insurance will ensure that you are protected before embarking on your journey until you end it.
1. Europe's most Desired Destination
July is the best time of the year to explore charming streets teeming with history. You also get to enjoy mouthwatering food and immerse yourself in a diverse culture that changes from country to country. The following are the best places to visit in July:
1. Spain
Spain is a colorful and varied country with a diverse history and culture. You can visit places like Madrid, Catalonia, Galicia, Canary Islands and Andalucia. Madrid is one of the best places well known for having iconic nightlife with its world-famous late-night drinks and dining scenes. During the day, you can enjoy different refreshing spots from Madrid Rio urban oasis to shady and tranquil Retiro Park for cooling off. The most exciting place in Catalonia to visit is Barcelona. This is due to its captivating medieval quarter, dynamic urban culture and unique modernist architecture.
Galicia is famous for its beautiful beaches and coastal resorts that you can visit during the summer. It also offers a deep and unique history and world heritage sites. Another best place to visit in Spain is Andalucia which has great weather to visit at any time of the year. In July, you can enjoy summer nights without a jacket, Flamenco guitar and spend hours on the streets. To have the best swimming experiences, visit the Canary Islands. It's definitely hot in July, which is the best weather to support swimming activities. Additionally, it has beautiful beaches and hiking spots and it is a place worth a visit.
However, the truth is that there is always the other side of the coin. So, apart from Spain's good and thrilling side, you should also be aware of the other side. Petty crimes like pickpocketing and purse snatching usually occur. Thieves engaging in these acts are especially active in crowded areas such as beaches, airports, hotel lobbies, tourist attraction sites and public transport. Also, the coastal waters can be dangerous. It would be best to keep in mind that dangerous animals, tides, and currents can pose a risk of drowning during swimming activities. Therefore, you should always obey warning flags at the beaches, rivers and lakes.
Nevertheless, Heymondos's travel insurance includes coverage for numerous activities and some adventure sports.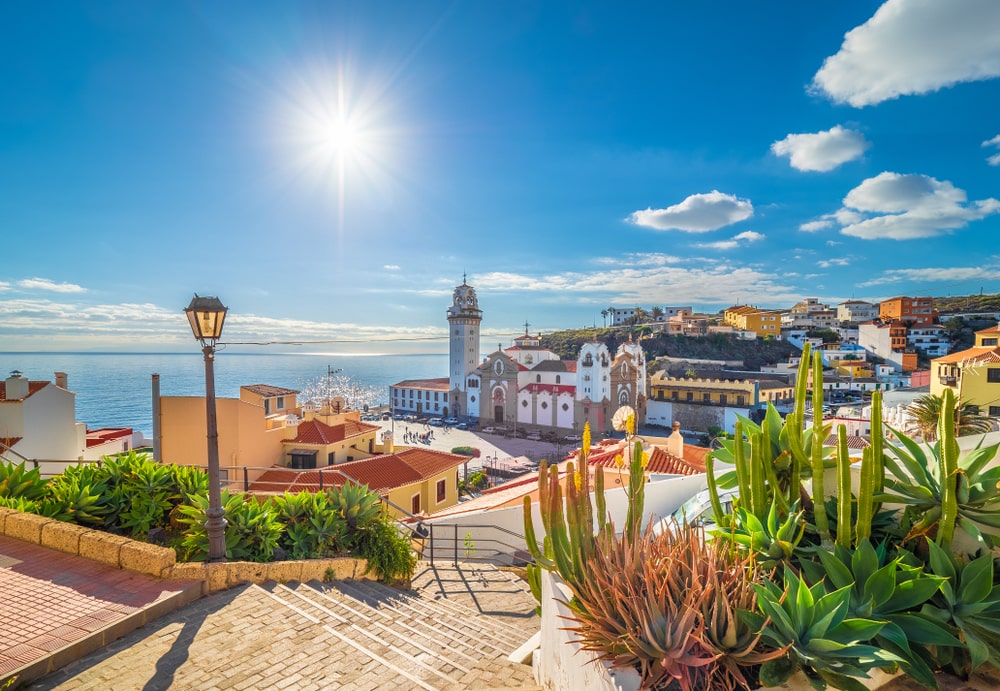 2. Greece
Greece is one of the most desired destinations in the summer and where to travel in July. This is because of its average daily temperatures of about 25 degrees Celsius and its experiences little rainfalls in this month. Santorini is one of the best spots in Greece, with attractive blue-domed churches. You can choose to go hiking in the 16KM Samariá Gorge, which is in the Samaria National Park. It has a white beach on its southern end with a calm coastal inlet perfect for swimming. In Greece, you'll also find some other beaches like Fakistra, which is considered one of the best beaches in the world. Greece has various activities to offer depending on whatever you are interested in.
Demonstrations take place regularly, particularly in Athens and Thessaloniki. Bear in mind that even the peaceful protests can turn violent sometimes. It's therefore advisable to stay awake during your visits to the two places in Greece to avoid mishaps associated with violent demonstrations. While you're on the beach, you should not get worried because most beaches in Greece are supervised and enforce excellent safety. However, you should be careful of the tidal changes and strong winds, which can cause hazardous currents.
3. Iceland
The best time to visit Iceland is between June and August during the summertime. The country experiences days of sunlight known as the midnight sun and warmer temperatures. It is well known for having stunning scenery like waterfalls, lagoons, wild horses and glaciers. You can go for a self-drive tour in Iceland to explore lagoons, geysers and glaciers.
July waters are always smooth and allow people to sail through Iceland's white waters and waterfalls. In addition, there is the possibility of seeing the Northern lights in Iceland, which are primarily visible between September and April. However, there is the stunning midnight sun that is visible in July. Get to see 60% of the world's puffin population, which resides in Iceland during the summer. This is why you should not forget your camera to capture every moment in Iceland.
It is important to note that according to the Iceland's U.S Embassy, between 660-700 people, most of them tourists, need to be rescued from the Icelandic countryside, each year. This is because they have underestimated the terrain and volatile weather of Iceland. Icelandic weather can rapidly change and cause serious and life-threatening, problems for tourists who have not thoroughly prepared themselves. Therefore, it is essential to get travel insurance that covers expenses in case of search and rescue.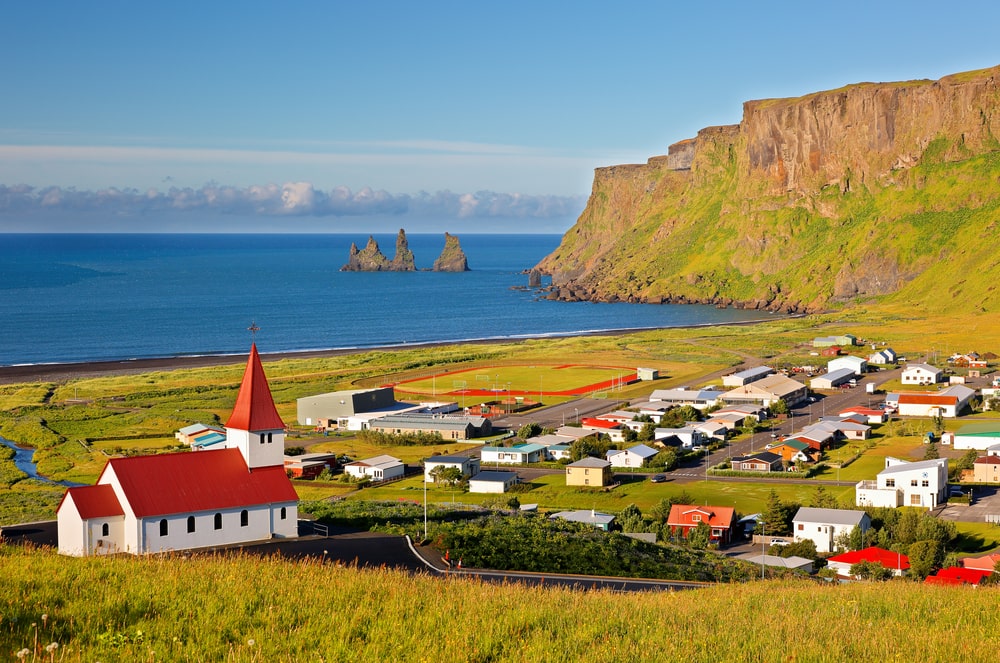 4. Croatia
Croatia is where to travel in July as it offers many exciting deals, from amazing Croatian foods to unique places to visit. Many tourists tend to visit the country in July due to the pleasant and warm weather. The most amazing things to do here are zip-lining, cliff jumping and doing an island hop. Dalmatian, Croatia, has one of the coast's finest locations, such as Mljet, Korcula, Dubrovnik and Hvar. The Hvar offers yachting, one of the top activities in the field of travel.
The coastal waters can be dangerous. If you're planning to go boating: follow safe practices for all water activities such as jet-skiing, water-skiing, diving, swimming or fishing. Mountain activities such as hiking can also be dangerous, especially if you are not well prepared. Also, note that the driving conditions may be hazardous on minor roads and poorly maintained roads.
5. Italy
Italy may be one of the world's most-visited countries, especially during summertime. It offers endless opportunities for tourism. The summer period is perfect for enjoying and relaxing as you take a break from your everyday busy life.
You can enjoy different festivities that take place in July, like the Medieval Festival in Brisighella and Umbria Jazz Festival. You can decide to take a road trip to navigate through the country's most scenic areas. They include different national parks and museums, and you can trek on the Monterosso Footpath. Navigate through the Italian coasts and visit the beaches for swimming, snorkeling and lounging. Italy should be on your list of where to travel in July.
Theft of items from the vehicles is common and thieves mostly target rental cars. Be specifically vigilant when stopped at traffic lights. Thieves on scooters or on foot frequently snatch bags from passenger seats.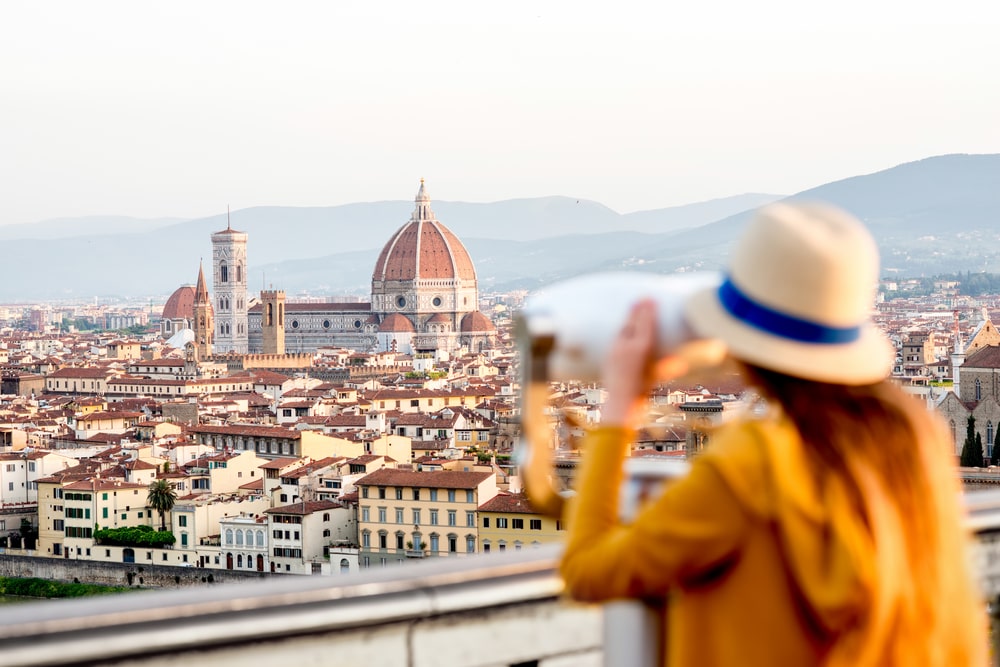 6. Malta
Malta is where to travel in July. Here, the days are always long, hot and sunny. It has hidden treasures you can enjoy exploring. It also offers activities like visiting the museums, historical sites, beaches and different restaurants where you can try out various Maltese foods and drinks. Malta Island is ideal for spending your holiday. It is the perfect place to relax on the sandy beach or lounge on rocks. For these reasons, people consider being one of the 10 trendiest destinations for 2022.
Medical facilities are good. Even for emergency services, the payment may be requested in advance when private insurance cannot be confirmed. Make sure you get travel insurance that includes coverage for hospital stays and medical evacuation.
7. France
France, specifically Paris, is always a good option. It has the most exemplary cities worldwide with many years of history and endless activities to do. It has good weather that can support all-year activities in your best destinations.
Travelers are drawn to Paris in the summer because of the long days and sunny weather. It is a stunning time to see the sights from the most famous landmarks. A July visit to Provence, France, can also be well-timed because of the France national day, the Bastille Day. It is a celebration that happens annually on the 14th of July and the French people always mark it with festivities, the odd parade and fireworks. Get more information about Paris from the ultimate guide to travel to Paris to know where to travel in July.
Be aware of crimes such as pickpocketing and mobile snatching that specifically happen in transport and busy places. Looking into the health sector, healthcare in France is excellent and is available throughout the country, but you may require up-front payment. Make sure you get travel insurance that covers medical evacuation and hospital stays.
Why Travel Insurance for Europe is Recommended
In recent days, due to the Covid-19 pandemic, it is more important to get travel insurance. You should make sure you check if it provides sufficient cover.
Heymondo's travel insurance also covers trip cancellations and delays if you cannot take your trip due to unforeseeable and unavoidable events. A trip cancellation policy will refund your fortified, prepaid and non-refundable costs. Your policy will aid in covering costs up to the time and date of your departure, depending on the plan. Medical expenses, including treatment, travel disruption, and other planned activities like adventure sports, are also covered.
If you're choosing a new policy, ensure that it covers all the mentioned issues. Therefore, if you do not have the appropriate insurance before beginning your travel, you could perhaps, be accountable for emergency expenses like medical treatments. This, in turn, may cost you more than you think — travel safe with Heymondo's travel insurance.