The past few years have seen a lot of changes in how people live. Thanks to the pandemic and society's reaction to it, several life aspects have changed. The travel situation and the tourism sector have also changed significantly in these last few years. Traditionally, when people chose destinations for vacations and tourist activities, the top factors they considered were the beauty of the destination and the costs of travel and stay. However, currently, travelers' priorities have significantly changed.
What are the 10 trendiest destinations to visit in 2022?
For instance, now travelers have to think of the destination's safety, travel restrictions, insurance, and several other factors. There are fewer tourist destinations because of the pandemic. For instance, the pandemic has impacted many destinations, so many people do not visit the destinations. There has also been less impact on the environment because of the reduced travel. Emissions from vehicles and airplanes are among the top causes of environmental pollution. Regardless, there are some great destinations you can still visit and enjoy in 2022. Here, we check out ten of the trendiest destinations for 2022.
The trick is to check the restrictions when planning your trip and always acquire good insurance with covid coverage from top-notch companies like Heymondo.
Heymondo travel insurance covers your medical expenses, included in the event of infection by coronavirus and:
Up to 5 million euros of medical expenses while traveling.
24 hour medical assistance, 365 days a year, including in case of COVID-19 infection and medically prescribed PCR tests during your trip.
Extra lodging expenses due to medical quarantine are covered when testing positive and prescribed by a doctor.
Cancellation coverage when testing positive for COVID-19 prior to the start of the trip, or illness or death of a family member due to COVID-19.
Heymondo's Assistance App: 24 hour medical chat, free emergency assistance calls and incident management in the palm of your hand.
As well as all of this, you will also receive the COVID-19 certificate attached when purchasing the travel insurance with Heymondo. This document explains the COVID-19 medical assistance covered and it is needed to access several countries.
10 Destinations to visit in 2022
One of the hardest things to do when planning a trip is choosing the ideal destination. This is because there are thousands of incredible destinations across the globe. The pandemic has made it more difficult. This is because you have to consider the health and security of the destinations and their travel restrictions. However, it does not have to be this hard. Below are ten of the trendiest destinations for 2022 and why they are ideal places to visit.
Serbia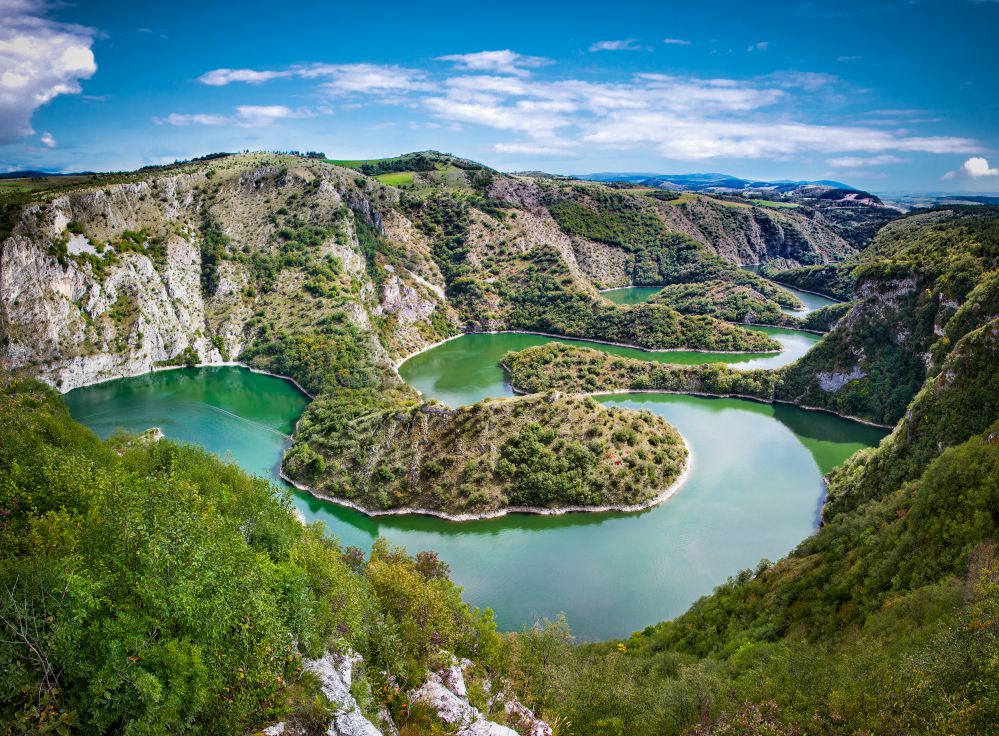 This is one of the best places to visit in 2022. The destination has taken a back seat as a tourist destination for several decades. Things have changed as people have started recognizing it for the incredible tourist attractions it has to offer. The country has so much to offer, from the mountains in West Serbia to the architectural and historical phenomenons. Cities like Belgrade in Serbia are recognized as culinary destinations. The nation also has a thriving nightlife, incredible accommodation options, and is a cultural hub.
Alberta, Canada
This destination is known for its turquoise lakes and sow-caped mountains. It is also known for its host of tourist attractions, like Fort Edmonton Park, Canada's largest living history museum. It also hosts several other national parks, nature, and artificial attractions. Alberta, Candana also hosts some of the most beautiful lakes, animals, and numerous fun activities at various destinations. It is also worth mentioning that Alberta is one of the safest places to visit in this age.
Balearic Islands, Spain: The beautiful sun-bleached shores of the Balearic Islands in Spain attract thousands of global tourists yearly. The Balearic Islands are a Spanish archipelago in the Balearic sea near the Eastern coast of the Iberian Peninsula. The destination features four large Islands and several minor islands and islets close to the larger ones. The islands are also a geographic and cultural phenomenon with incredible nightlife and some of the most hospitable people. The islands are also a great tourist destination because of the host of activities. The laidback lifestyle and rugged landscapes are also attractive.
Istanbul, Turkey
Istanbul is among the top tourist destinations for 2022 because of its cultural scene and host of tourist attractions. The nation has spent a lot of money on urban renewal projects in Istanbul, making it a tourism hot spot. Transportation around Istanbul is effortless, thanks to the urbanization projects. The city also hosts some of the best restaurants serving local and international delicacies. Istanbul has so much to offer, from the beautiful Turkish baths to the host of accommodation options and high-security levels.
Rapa Nui, Chile
Also known as the Easter Island, Rapa Nui is a special territory in the Southern Pacific Ocean in Chile. This destination features some of the most beautiful pink sand beaches, volcanoes, and grasslands. It also hosts an intriguing culture and numerous cultural festivals all year round. Rapa Nui is also famous for its nearly 1000 extant monumental statues, known as the Moai, created by the early inhabitants of the Rapa Nui people. Its biodiverse habitation is also a tourist attraction.
Uzbekistan
This is a double landlocked country in Central Asia. Five landlocked countries surround it. It is home to some of the most memorable places and spots globally. Uzbekistan is home to glorious architecture, spectacular nature, gastronomical delights, ancient traditions, and unique heritage. The climate in Uzbekistan is also a major tourist attraction. Many people refer to the nation as Central Asia's most remarkable gem. The destination is divided into several regions, each with unique attractions worth exploring. Therefore, one of the issues you would face visiting Uzbekistan is determining where to start and what to see.
Gabon
This is an equatorial nation in Africa. It enjoys stability, peace, and a host of incredible features that set it apart from its fellow equatorial African nations. It is the most progressive and tourist-friendly destination in the area. Its reliable transportation and host of tourist attractions make it one of the 10 trendiest destinations for 2022. It is also worth noting that Gabon is a coastal country bathed by the Atlantic ocean. Therefore, it enjoys tourist-friendly weather, beautiful beaches, national parks, a host of unique animal and bird species, and historical phenomenons.
Honduras
This is a tropical paradise located in Central America. Thanks to its gorgeous islands, lush rainforests, and outstanding and picturesque mountains, it attracts thousands of tourists each year. It boasts of immediate access to the world's second-largest barrier reef. Honduras also features numerous attractions like the Maran ruins, colonial villages, and other historical or cultural phenomenons. It also sees many festive celebrations year-round. The destination offers numerous fun and adventurous activities, like hiking, exotic wildlife viewing, and white rafting.
West Virginia, USA
This is also among the trendiest destinations for 2022 travels. This tourist destination features some of the most beautiful and rugged sceneries. It is filled with year-round outdoor adventure opportunities like hiking, camping, caving, rock climbing, boating, whitewater rafting, and fishing. It is also a wild mountain country with densely-forested wilderness areas and some of the fastest-running rivers you have ever encountered. Tourists never run out of activities to do in West Virginia, USA. The destination is also known for its historical signs, legendary golf courses, and some of the world's most unusual attractions.
Malta
The country is a major tourist attraction that receives thousands of global and local tourists. Velletta, Malta's capital city, hosts regular plays, concerts, exhibitions, and street events. The best time to visit Malta is during Spring and Autumn when the weather is perfect for outdoor activities. Summer is also an ideal time to visit Malta as the villagers come to life with religious and cultural festivals and concerts. The country is also surrounded by deep blue waters of the Mediterranean sea, hilltop towns, peaceful seaports, and natural attractions. You will also appreciate the array of hotels, restaurants, and historical sites in Malta.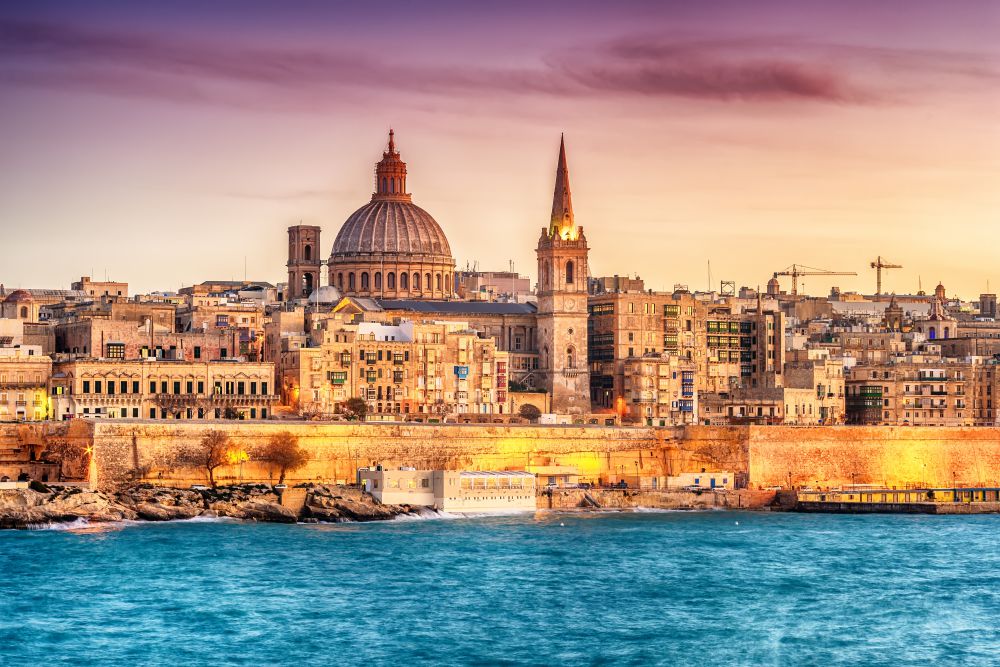 Travel safe with Heymondo insurance
Traveling is an extraordinary experience, and it is important to respect the people and places you visit. Adequately planning for the trip is also critical. One of the first things you must do when planning a trip to the destinations above and others is to research the travel restrictions and culture.
Travel insurance is also critical when traveling to various global destinations in the current global situation. In some destinations, insurance for traveling is mandatory.
This means that you will not be allowed to go past the airport without providing proof of insurance for travel. On the other hand, some destinations are not as strict about insurance.
Regardless, it would be wise to get insurance for your security either way. Good insurance, like Heymondo, will go a long way in giving you security and peace of mind when traveling. Heymondo is also highly convenient, thanks to its free app. The mobile application allows you to contact assistance at no cost when traveling.
Get your travel insurance and enjoy your trip!