September is the New January because the hazy and lazy period is over, thus the best time for your travel adventures. Temperatures are mild, and Schools have reopened. Across south and north of Europe, Daylight is experienced for more than 12 hours a day in the first half month of September. More possibilities are presented in the southern part of the planet due to the spring approach. Most of Africa experiences the best season during September.
If you are traveling on a budget, this is the best month because of the low prices. Don't have an idea of where to travel in September? Worry less because this article will provide you with the best places to travel in September.
European destinations
For an extended travel or summer in September, European destinations are an excellent choice. This is because quietness is recovered due to most people traveling back to their homes due to school reopening.
1. Greek islands
Greece is at its absolute best in September. September in Greece is pleasant for sunbathing and sightseeing. Even though Athens is where most people's minds go when they think of Greece, the islands off the coast of the mainland are what really draw those with a penchant for beaches and clear water. Ancient ruins and stunning churches make Santorini a year-round tourist hotspot.
Parthenon, Santorini caldera, Corfu, Rhodes, and Ancient Thera are some tourist attractions you need to see in Greece, as well as visit Plaka, Assos, Naxos, and Parga. On the Greek island, you need to do things like taste wine at Santo Wines and enjoy water sports at the beaches.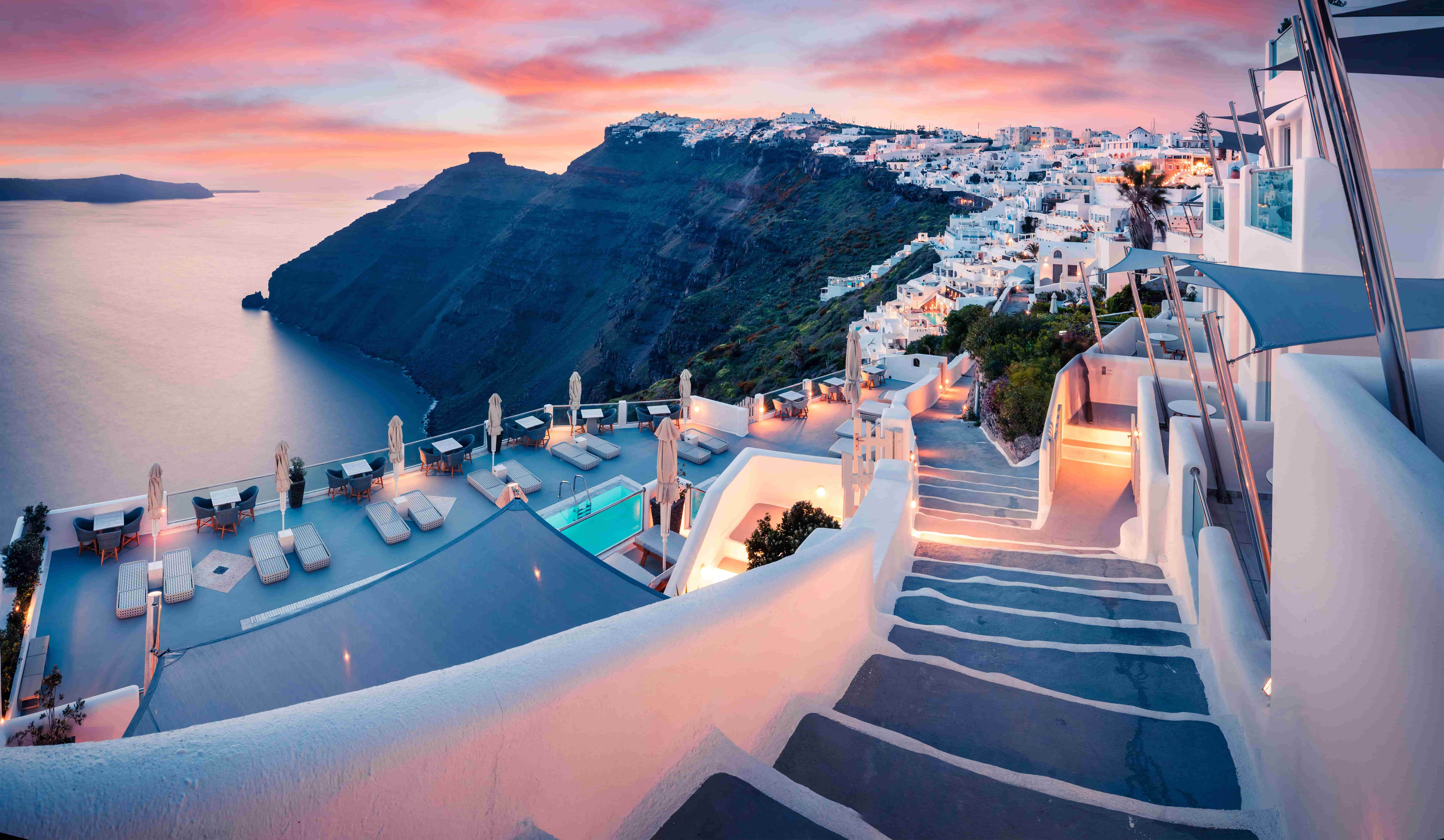 2. Balearic Islands
In September, temperatures are mild, making it ideal for a trip to Majorca, Menorca, or Ibiza. The weather is milder, the beaches are less crowded, and there is a festive yet laid-back and eclectic feel thanks to the many end-of-summer celebrations, local fairs, and customs bursting with flavor and character, such as the grape harvest.
If you need a little extra time to recover after the summer break before heading back to school, the Balearic Islands are the perfect place to go.
Ibiza isn't as superficial as the media would have you believe. If you venture even a little distance from the usual path, you will find yourself in a bucolic landscape dotted with quaint hill towns, dense forests, sprawling orchards, and dilapidated farmhouses. Visit in the spring to see the almond trees in full bloom, which cover vast areas of the interior and fill entire valleys with gorgeous white and pink flowers.
3. Venice, Italy
In place of the usual celebrations associated with the city of canals. Italy may be the only European country that regularly holds historical reenactments, with the country's official calendar regularly featuring events when locals proudly dress as extras from Romeo and Juliet and engage in time-honored contests.
This is especially true in September, with the Giostra del Saracino in Arezzo and the Palio di Castelfranco in the Veneto. On the first Sunday of every month, the capital of the latter region hosts its own spectacle, the Regata Storica, during which a colorful flotilla replaces the typically all-black gondolas on the Grand Canal. Even if Venice seems frozen in time, the International Film Festival is now taking place on the nearby Lido.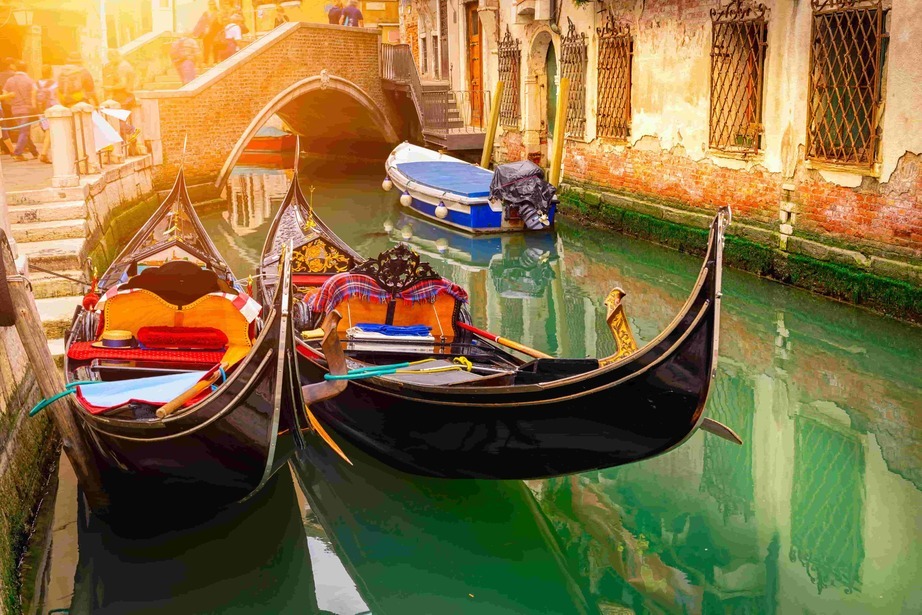 4. Lisbon, Portugal
One of the most stunning cities you can visit in Lisbon. The city overflows with interesting history, stunning architecture, and other forms of beauty. You and your buddies will have a great time exploring Lisbon's many attractions. Torre de Belem, the Tile Museum, the Monastery of Jeronimos, Sintra, the bulwarks of St. George's Castle, and the Padrao dos Descobrimentos are all examples of such locations.
Rather than learning to swim, perhaps you'd like to experience what it's like to be underwater. So, you've found the right city to live in! At the Lisbon Oceanarium, visitors can observe sharks, penguins, and moray eels in their natural environment.
Moreover, you can't say you've gone to Lisbon without riding the Funiculars, checking out the Mercado da Ribeira, dining and drinking in the Barrio Alto and getting lost in the Alfama neighborhood. The attractions and the things to do that Lisbon offers make it to be cataloged as one of the best destinations to travel with friends.
5. Dubrovnik, Croatia
When the local and international crowds have thinned out in September, Croatia becomes a more pleasant destination. And the weather is superb, making this an ideal time to go. Dubrovnik is a popular tourist destination due to its stunning beauty. The Upper Town and Lower Town of Zagreb are worth exploring during your visit to the country's capital city. Other must-sees are the Cathedral and the Museum of Natural History. In September, there are a lot of festivals to attend, enriching the cultural experience even further.
In September, flights to Croatia are quite popular, so reservations should be readily available. Similarly, surface transportation such as buses and ferries follow their summer routines. During the month of September, many hotels, even high-end ones, offer steep discounts.
South American destinations
Because the spring is starting, south America is blooming in September, thus the best travel time of the year. If you want to avoid the peak season crowd, travel in September because most people have already traveled back to their home countries.
1. Patagonia, Argentina
The weather in September often consists of warm days followed by cool evenings and mornings, high winds, and a high probability of rain. The temperature is probably between 30 and 60 degrees Celsius (3 and 7 degrees Celsius) (14-18 degrees Celsius). Spring is an excellent season to visit a destination since there are fewer people, prices are lower, and there is a wealth of flora and fauna to observe.
From either Chile or Argentina, September is a beautiful time to visit Patagonia. If you are an outdoor enthusiast who has always wanted to experience the Andes Mountains, glaciers, and apparently limitless landscapes, now is the time to go.
When September rolls around, it officially springs in Patagonia, which means a plethora of flora and fauna, including the first penguins to arrive in the area to mate. Some hotels may not be open this early in the season, but those that offer excellent discounts.
2. Peru
The most incredible season to go trekking in Peru if you want to experience beautiful Andean perspectives is September. The dry season at Machu Picchu officially concludes in September. You may find fewer tourists and better weather at Machu Picchu in September, the beginning of the park's shoulder season. The new seven wonders of the world, including the legendary Inca city of the Lost, may all be visited in the present.
Spend some time in the fashionable restaurants, bars, and coffee shops surrounding Plaza de Armas, Cusco's cultural epicenter. Take a stroll in the nearby San Blas area, which is home to many artists. This area exudes a laid-back, artistic sensibility thanks to its abundance of galleries and quaint boutiques.
3. French Guiana
September and October are the ideal months to visit French Guiana since they have the lowest rainfall and the most sunshine, especially in the eastern half of the country, during this time.
There's little doubt that French Guiana is a must-see destination. French Guiana is home to stunning landscapes, a cosmopolitan culture (particularly in the capital city of Cayenne), and a fascinating past shaped by colonialism and the infamous prisons from which several folk heroes emerged.
4. Brazil
With a coastline of over 5,000 miles, Brazil is home to some of the world's best beaches. Hotels are trendy, samba music plays in the streets, surfing is accessible, and dolphins may be seen from the beach. Notable destinations include the hip neighborhood of Trancoso and the chic seaside town of Buzios, both favorites among Rio's well-heeled. Fernando de Noronha is our pick for the best "hidden" resort.
Your trip should begin and end in Rio de Janeiro, as it is an absolute must-see. Copacabana, Ipanema, and Leblon, three of Rio de Janeiro's most famous beaches, are breathtaking, and neither are Sugar Loaf and Corcovado, two of the city's most popular tourist attractions. But Rio is more than just its attractions; it's also a place to have fun, with samba shows, churrascaria steak places, and caipirinha cocktails.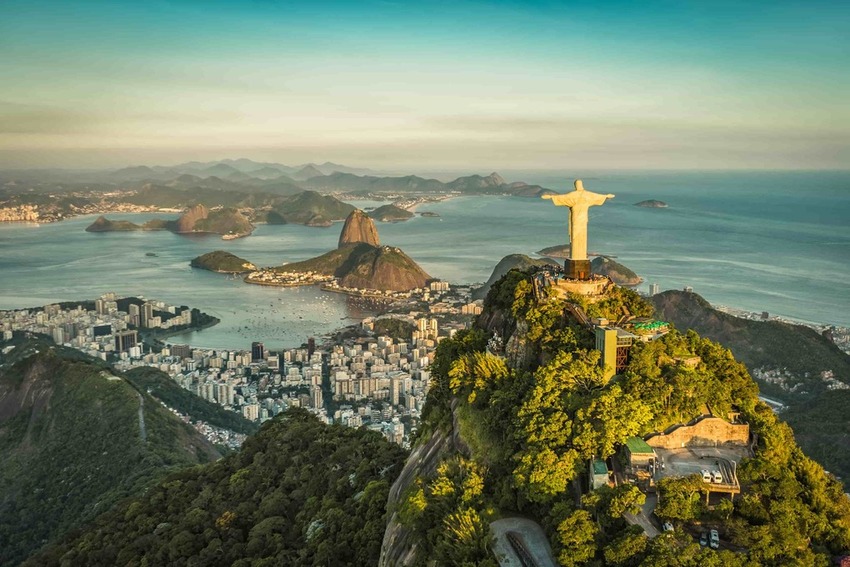 5. Colombia
Colombia, once synonymous with drug cartels and abduction, has quickly become one of the continent's most exciting travel destinations due to its low cost of living, high quality of life, and incredible diversity.
You can go on adventures in the pristine Andean mountains, learn about coffee farming on family-run estates, discover fascinating historical cities, or unwind on beautiful Caribbean beaches. You can go on a bicycle excursion, ride horses, and explore the Amazon rainforest and other environmental parks.
Two days in Bogota are well spent, and no tourist should skip the Caribbean town of Cartagena, made famous by Gabriel Garcia Marquez. Each year in September, the best international salsa talent gathers in brightly colored costumes to shake a collective tail feather at the Festival Mundial de Salsa. To celebrate, the city hosts free events, live music, and impromptu dancing in its cobblestone streets.
African destinations
To enjoy the African beaches and other attractions, travel in September. The temperatures are decreasing in the north; thus, the best time to visit towns, trek, or enjoy the beaches. In the south, the temperatures are steady, thus ideal for safaris.
1. Namibia
The stunning and enormous terrain of Namibia is home to some of the world's tallest sand dunes, as well as extensive game reserves, deserts and national parks. There are literally hundreds of different kinds of animals that may be seen there, including zebras, blue wildebeests, elephants, lions, black rhinos and buffalo. Etosha National Park in northwest Namibia is home to 114 different types of mammals. It is the best spot to see these magnificent animals in their natural habitat.
September and October are the best months to visit Namibia because temperatures average 20 degrees Celsius or higher, and there is a low likelihood of rain during those months. When water is scarce, animals congregate in waterholes in front of some lodges, making this the optimum time for wildlife viewing. This is especially true in the natural reserves surrounding Etosha National Park.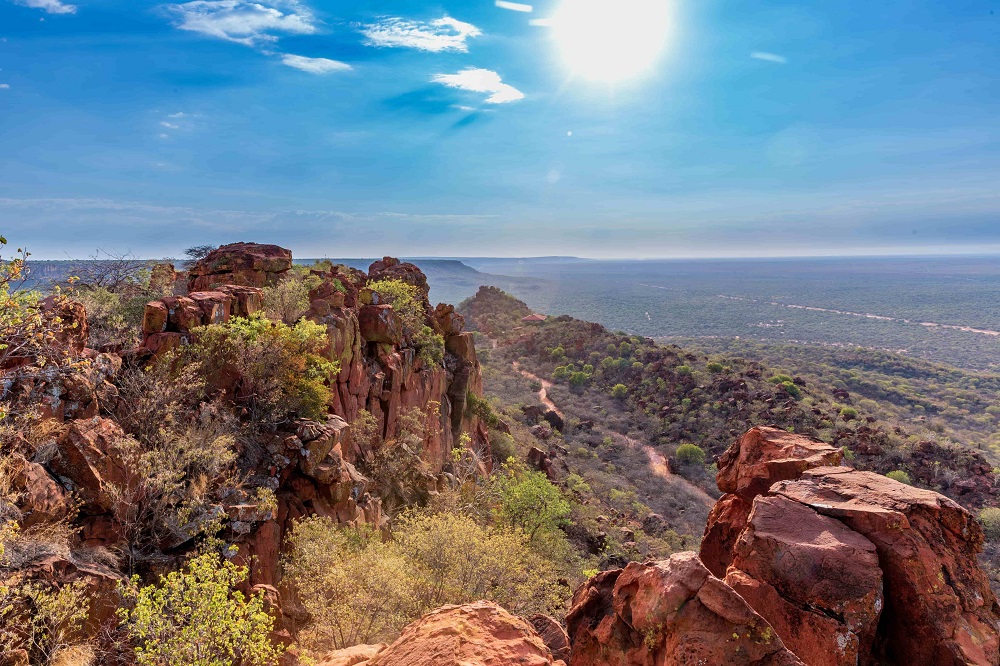 2. Morocco
Temperatures are around 23 degrees Celsius in the month of September, thus the best time to explore the souks. Travelers from all over the world flock to Morocco to see the country's famous souks or open-air markets. Nonetheless, the atmosphere can be oppressive in the peak summer months, when temperatures can exceed 37 degrees Celsius. In September, temperatures drop to 25 degrees Celsius, and there are fewer tourists.
Tangier, in northern Morocco, is a pleasant contrast to the hustle and bustle of Marrakesh or the oppressive heat and humidity of Fez. The Tanjazz Festival is a yearly event in September that showcases local talent and invites international jazz artists.
Tangier, a city on the coast between Europe and Africa, features a fascinating fusion of European and African traditions, from its cuisine to its magnificent buildings. Despite its reputation as a less-visited alternative to its more well-known neighbors, this vibrant metropolis has a lot to offer.
3. Cape Town, South Africa
Hermanus, a fishing community less than two hours' drive from Cape Town, has become a popular beach resort due to its proximity to the best land-based whale-watching in the world. If you visit in late September, you can catch the Hermanus Whale Festival, which honors the season when southern right whales are most likely to breach within sight of the beach.
Despite the abundance of things to do in Hermanus, it's worth carving out some time to see the city outside of the festival's footprint. The Restaurant at Newton Johnson, located on the winery's private farm and looking out over the vineyards, and walks along the coast's breathtaking cliffs are two of the most significant ways to enjoy it, as are picnics on the beach.
As opposed to the pollution created by boats, whale watching from land is as non-intrusive as it gets. Even while there are several businesses that provide whale-watching boat tours, there's no reason to take one when you can see just as much from the shore. In fact, if you happen to be in Hermanus when a whale is spotted, you can listen for the town's designated "whale crier" to blow into a kelp horn and sound the alarm.
4. Zanzibar, Tanzania
Using the word "exotic" is an understatement. Zanzibar is like stepping into another dimension. The beaches are like something out of a dream, with their electric blue water and pure white sand. Stone Town, a legendary UNESCO World Heritage Site, is a complex old town that grew through Arab, Persian, Indian, and European trade. Bazaars are fragrant with cloves, while Gothic cathedrals and dome-topped mosques, and Persian hammams coexist together. After the drenching "brief rains" of November and December, the weather in September is dry and bearable, averaging 27 degrees Celsius.
Don't take advantage of the many tour companies advertising dolphin swims while in Zanzibar. Bad tourism practices are common in Tanzania, one of the only places in the world without government restrictions to protect its dolphin species.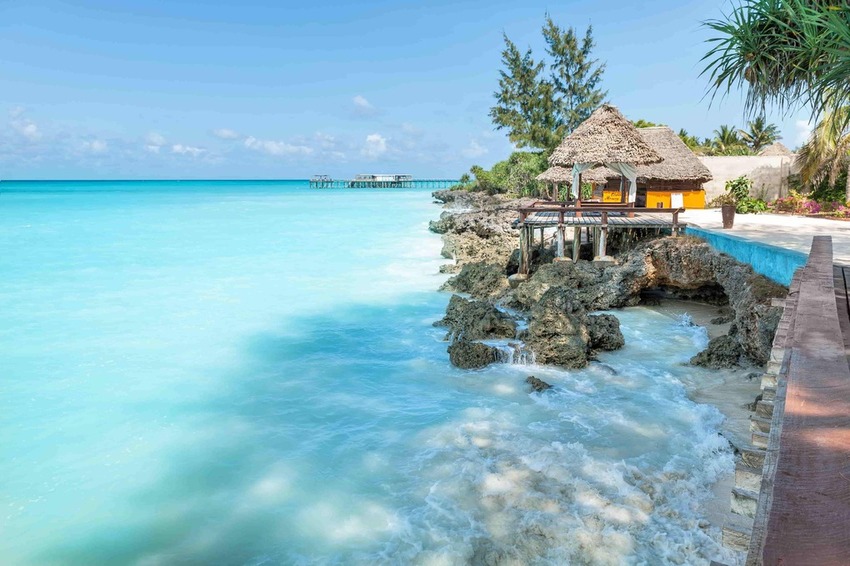 5. Zimbabwe
The temperature in Zimbabwe in September is around 30 degrees Celcius. The buffalo, elephants, giraffes, wildebeest, and impala that call Hwange National Park home can be found in this massive Zimbabwean wildlife reserve. The park spans an area of 14,651 square kilometers. Those eager to embark on a safari vacation without the throng can choose Zimbabwe.
Even though the park is open all year, the best time to see animals is in September, when the weather is drier in Zimbabwe. The weather is perfect, with a sunny sky and few bugs, and the park's animals congregate around the rivers and ponds.
Stay at one of the park's luxurious lodges or campers and enjoy daytime activities like game drives and walking safaris. You can spot civet cats and bat-eared foxes if you go out at night. Plan ahead to take in the breathtaking Victoria Falls and the surrounding region's jungles and white water raft the Zambezi River.
This September travel insured by Heymondo
It is important to travel insured when planning to travel in September. The private clinics depending on the health system of the travel destination may be expensive thus incurring a lot of risks. Because of that reason, getting a travel insurance that covers even your health is important.
To have the best travel insurance, you need to choose Heymondo because it offers overseas dental and emergency medical expenses as well as COVID-19 coverage. A 24/7 doctor, management claims and free assistance are provided in its App.