There are thousands of stunning beaches around the globe and selecting the best beaches can be subjective. Travellers have diverse preferences and select beaches based on their accessibility, amenities, swimming and water sports activities, relaxation, scenery, sense of place and safety. The selection is based on different criteria such as deserted shorelines, calm waters, surf beaches and the best instagrammable. This article has selected the best beaches globally, considering different needs that cater to a wide range of travellers.
5 Best Calm Water Beaches
Calm water beaches provide a relaxing and serene environment ideal for people escaping the chaos of the city to calm their souls and rejuvenate their bodies. They are also a superb destination if you do not enjoy loud crashing waves. These water beaches also offer great relaxation and amazing sunset views. If you are an enthusiast of calm water seashores, we have compiled a list of the top five best calm beaches globally.
1. Anse Source d'Argent (Seychelles)
Anse Source d'Argent is a beach with exceptional beauty because it features clear blue waters, soft white sand, lush tropical vegetation and grey and white boulders. It is situated on La Digue Island and is the most popular beach in Seychelles. Source d'Argent has superb scenery, which is a sight to behold. The landscape is beautiful, with massive boulders distributed across the beach, forming caves and coves. This beach has massive granite boulders systematically positioned between the swaying palm trees and waters.
It is the most filmed and photographed beach globally because of its breathtaking sceneries. It is safe to say that it takes the top place in satisfying your tropical dreams. The stunning destination is a public beach, and there are no restaurants and hotels. There are few shops on the beach; thus, it is advisable to have small cash for fresh fruits and coconuts. You will find jewellery made from fresh pearls, such as rings, earrings, bracelets, anklets and bracelets, perfect souvenirs. The beach is accessible by bike, but if you have to go through a park, you will need to give an entrance fee of $5 per person. You can sample Creole-inspired cuisine in nearby restaurants, which are not inferior to the famous San Sebastián quaint old town restaurants.
2. Santa Maria Beach (Cuba)
Generally, Cuba is the perfect country to visit and tour in February. Santa Maria beach in Cuba is vast, with a ten-kilometre beach stretch. Remote highlands surround the beach with a secluded coastline, perfect for romantic getaways and private picnics. Santa Maria has something to offer for everyone considering it has many activities that visitors can participate in. It is an excellent destination for snorkeling, diving, water sports and fishing. Travellers can access Santa Maria beach through a causeway connecting the mainland to Cayo Santa Maria. Visitors can have a breathtaking view of exotic birds from nearby islands and enjoy beautiful views of the ocean on the drive to the turquoise water beach. It is also a go-to destination if you crave a relaxing beachside holiday. It is one of the best beaches in the world with calm water and a serene ecosystem.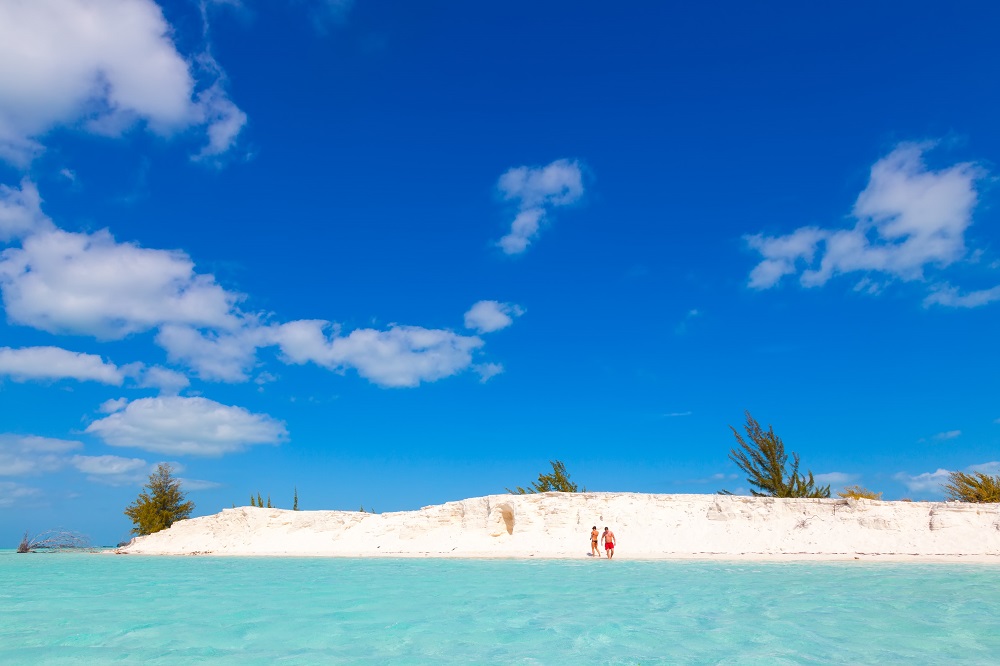 3. Siesta Key (Florida, US)
If you are thinking of exploring Florida's gulf coast, ensure you set aside some time to enjoy diverse activities in Siesta Key. It is situated in Sarasota County, and it has cool local villages, beautiful beaches and impressive sunsets. Siesta key has white sand beach, and it is among the top beaches in the United States. It has a wide range of favourite activities to keep tourists occupied throughout the holiday. The pristine beach offers beautiful views of soft ocean breaks and blue waters. The beach is an ideal destination for parasailing, fishing, and jet skiing. If you need to take a break from the beach, you can head north, and in five minutes, you will come across Siesta Village, which is perfect for shopping, fine dining and interacting with the local community.
It hosts a highly rated boutique store, gallerias, and a local market where you can have indoor fun. It is also possible to pack up meals for a barbeque by the beach. You can also visit the crescent beach, Daiquiri Deck, Point Of Rocks, turtle beach and Saint Pete beach Florida for a wholesome experience. If you are a nightlife lover, this village comes alive when the sun goes down, and you will be in for a lifetime treat. The tourists and locals come together to create an exciting and fun atmosphere.
4. Baia do Sancho (Brazil)
Baia do Sancho is an expansive beach located in Fernando de Noronha Small Island in Brazil. This tourist destination has consistently been listed as one of the best beaches in the world. It is a part of the park, and visitors must pay a fee at the park offices to access it. This beach is the most beautiful out of all 2100 beaches in Brazil. It is surrounded and secured by high rising cliffs and native vegetation, making it a home for bird nesting. It has emerald green waters and white sands. The beach's calm and crystal clear waters make the destination perfect for diving enthusiasts and swimmers.
The cliffs around the beach create a good spot for sighting the diving and spinning dolphins. During the rainy season, between February and June, you will be able to experience the most beautiful view of two waterfalls cascading down to the sea from the cliffs. This season is ideal for the egg-laying turtles; thus, the beach is inaccessible from late noon to the following morning. It is essential to ensure that you are on the beach early to view all its glory during the rainy season. Locals refer to it as a bay and beach, and visitors can access it by trekking down by the sea or on a short trail. It takes about an hour to get to the Island from mainland Brazil by air. The flights leave from two cities, Natal and Recife, which are anything but frequent. You will be subject to an environmental fee since it is a UNESCO world heritage site.
5. Turquoise Bay (Australia)
The turquoise bay, situated about 63kms from Exmouth Township, is the highlight of Cape Range National Park. It is one of Australia's best beaches and an ideal spot to spend the afternoon swimming, relaxing and snorkeling. The white sandy beaches give access to crystal clear waters of the Ningaloo reef lagoon a few metres from the shore. The coral gardens are home to multiple species such as brightly coloured fish, harmless sharks, stingrays and sea turtles. You can go snorkeling from the beach or take a guided tour if that is your aim. Do not enter the water without assessing since aquatic life can be dangerous due to strong currents and large swells. Snorkel when tides are low and are 1.2m or higher to ensure you do not damage the faint coral reefs. Visitors can access the Bay by bus from Exmouth Australia. It is a two-hour flight or a 14-hour drive from Perth. It can take a 50-minute drive along Yardie Creek Road, which is easily accessed by normal 2WD vehicles.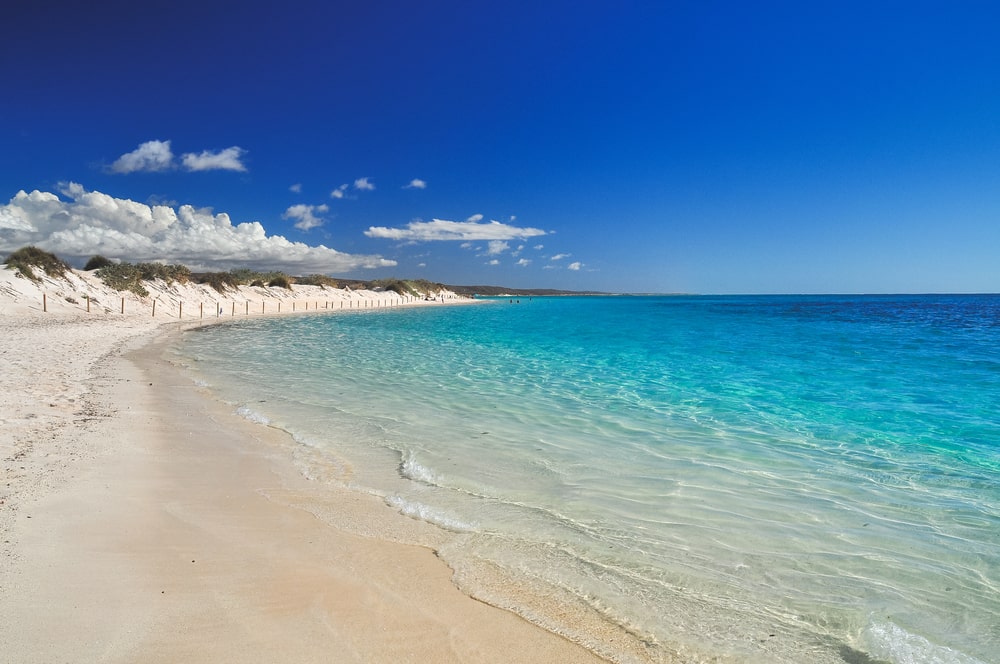 Best Deserted Shorelines
Deserted beaches are less crowded, offering the best relaxing and serene experiences. They offer a serene climate, sandy beaches, lush vegetation and spectacular aquatic life in a natural setting. The beach's unspoilt nature lets visitors experience them in their most natural and untampered setting. It is challenging to access deserted shorelines because of their strict guidelines, location and entry fees. If you manage to access one of these beaches, your experience will be worth the effort.
1. Luskentyre (Scotland)
Situated on Harris's West Coast in Scotland, Luskentyre features numerous beaches adorned with golden and silvery sands. It is one of the most exquisite and expansive beaches on Harris. It is among the best beaches in the world and boasts a great view of stunning green-blue waters. The scenery includes the Taransay Island, which is popular for being a BBCs castaway setting, and amazing dunes. Visitors engage in activities in nearby environs, such as cycling and hill walking. The Island's location is far-flung, and few mainlanders get to visit it. The destination is accessible by driving through Traigh Scarasta and Luskentyre, where you can view the gorgeous empty beaches. The unspoilt beach is rarely busy despite its beauty.
Visitors can spend a whole afternoon wandering alone along the shoreline. It has the most photogenic unparalleled landscape. The seascape has lush plains that fringe the sands, making them colourful along with wildflowers. Multiple eateries close to the beach offer the finest local cuisines with the most palatable dishes that embody the Island's traditions. The beach is the haven for two popular white ponies featured on postcards and photographs globally. Its photogenic nature is comparable to that of spiaggia dei conigli lampedusa in Italy.
2. Rocktail Bay (South Africa)
The popular Rocktail Bay is an excellent beach for relaxing because it features exotic aquatic life, secluded wetlands and magnificent forests along the beach. Located at iSimangaliso Wetland Park's far end, the bay boasts warm waters, forested dunes and endless white sands. Visitors snorkel to see large shoals of fish, turtles, whales and dolphins. You will travel a long distance to get to this bay, but it will be worth the effort. The beaches are a sanctuary for nesting turtles, with the giant leatherback and endangered loggerhead turtles laying eggs in the dunes. If you have perfect timing, from October to march, you will witness them coming to the seaside at night when there is low tide. In Italy, the loggerhead sea turtles can also be found in Spiaggia dei conigli. The unspoilt coastline is a wonderful destination with lush vegetation and magnificent beauty. The journey to the beach comprises a flight to Johannesburg, an internal flight to tiny Richards Bay airport, and single-engine aircraft to KwaZulu-Natal. The destination guarantees you a solo experience that can be relaxing and refreshing.
3. Fakistra (Greece)
If you are searching for a deserted beach in Greece where you can have private time, Fakistra is the best bet. It is a deserted coastline by the Aegean Sea, surrounded by lush greenery and rocky cliffs. It is an off beaten path destination that requires some effort to access. The beach is situated on mainland Greece's Pelion Peninsula, Thessaly province. It is a beautiful location where the tourism industry is not extensive, and most likely, you will not come across any foreign tourists. This place is the go-to destination if you love travelling locally. Fakistra beach has green and lush surroundings, ideal for hiking and skiing on Mount Pelion in winter. You can stroll on the beaches or snorkel in the crystal clear sea-blue waters. The beach does not have facilities such as sun loungers, beach bars, restaurants, toilets or changing cabins. If visiting this unspoilt spot is in your plans, pack essentials including water, sunscreen, a towel, snorkeling gear and lunch. The perfect time to visit is in May, June and September. The best place to stay is the Mouresi and Tsagarada, or the coastal region between Mylopotamos and Agios Ioannis. Visitors can access the beach from any point in the Pelion peninsula by bus or car. Travelling by train is possible from Thessaloniki and Athens to Larisa city where you can connect to Volos. It is the travellers choice to make regarding the means of transport they prefer.
4. Cooper Jack Beaches (Turks & Caicos)
Cooper Jack Bay Beach is located off Providenciales central south coast. The coastline is estimated to bare 300m in length, 1000 ft, and it has low coastal cliffs around. The beach is almost submerged entirely during high tides. This is a thrilling area to explore, and the beach has nothing special, surpassing other excellent shorelines in this region. Visitors are allowed to swim during calmer conditions, but snorkeling is prohibited. You can find beachcombing and interesting flotsam hidden between the high tide spot and the rocks. With an elevation of over 30m and 100 ft, tourists have an impressive sight from hilltops above the beach over the southern Providenciales. Also, they can view tiny Cooper Jack Rock that is close to the shore.
You can view many caves and sinkholes, ranging from tiny geological elements to over 30 feet deep crevasses. Some bigger sinkholes feature magnetic layers of diverse limestone stratification patterns. Visitors can access Cooper Jack Bay Beach only near the Sea view Drive end, off of Cooper Jack Bay Road. A footpath of 30 meters is followed through the lush vegetation to the small sea cliff top with the beach beneath. There is no staircase to the bottom of the cliffs; however, it is not very challenging to climb down the beach. This beach and bay offer impressive Karst limestone sinkholes and cave formations. A large amount of trash and litter on the beach detracts from its scenic site. You can head to Grace Bay beach, the Turks and Caicos Islands hallmark, on the northeast coast of Providenciales Island.
5. Kaupoa Beach (Hawaii)
Kaupoa Beach is usually deserted even during spring break, which is the peak season for Hawaii. However, since the establishment of the Molokai Ranch, the Island has had a slight increase in visitors. It is located on the west shores of Molokai, and it comprises two beaches that have crescent moon-like shapes. The coastline is made beautiful by the crystal clear waters, white sands, and dark lava rocks. A rocky outcrop partitions the two beaches in the middle. This beach destination is perfect for snorkeling and swimming, especially in the months of summer when the waters are calm. You have an opportunity of encountering a range of aquatic life closely as you go on an exploration tour in the multiple tide pools on the shore. Swimming activities are not allowed in the winter months when the surf is up since the water can get very turbulent. It is a white sand beach, with coves. The surrounding landscape looks like an African savannah featuring red-coloured soil. The close beaches, Kahalepohaku and Kapukuwahine, on the southwest coast are also deserted. The sea is too risky for swimming when it is rough, and there are strong currents, especially in the winter months.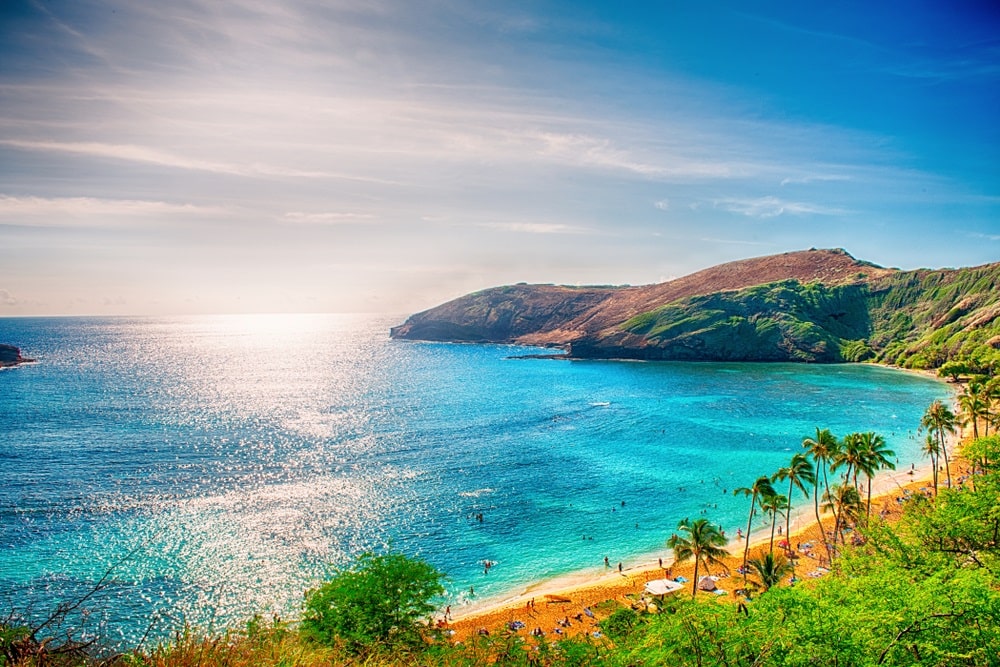 Best Surfing Beaches
Modern-day surfing has gained momentum over the past years. Most misconceptions about these water games have been put to rest to create a global activity. Surfers are in constant search of the perfect waves to demonstrate their prowess. There are varied lists since an individual's qualifications for perfect surf destinations differ based on the individual's specific criteria, taste and experiences. Whether you are searching for barrels, beginner breaks, or giant waves, ensure you get to experience these best surf spots in the world listed below.
1. Fulong Beach (Taiwan)
The golden sand beach is situated at Shuangxi River at Sandiaowan in New Taipei City. It features a three-kilometre stretch, and multiple visitors come here to swim and enjoy the summer months. Fulong Beach is the most popular in northern Taiwan, facing the Pacific Ocean. It has clear waters, and it is a perfect spot for sailing, surfing and sliding. It is also a perfect destination for sea activities such as canoeing, windsurfing and other non-powered boating. In the summertime, the beach gets crowded with people coming to surf, swim and relax to enjoy the tropical sun. Along the beachfront, people can rent canoes, surfboards, kayaks, and other equipment for aquatic activities. Fulong has excellent breaks and attracts a significant number of surfers at weekends. It also hosts the Taiwan national windsurfing and sailing competition. It is a decent location for visitors to indulge in its primary aquatic activities: surfing and snorkelling. For bigger waves, surfers can head to the honeymoon beach near Daxi, 24 kilometres south of Fulong. Other activities you can undertake are cycling and hiking on the Caoling Historic Trail.
2. Surin Beach (Phuket, Thailand)
It is one of the most beautiful beaches with a one-kilometre stretch situated on Phuket's west coast along Millionaires' Row. This excellent destination is ideal for sunbathing on white and fine sand, with an Andaman Sea view spanning out before your eyes. Surin Beach has calm and clear waters, perfect for kayaking and snorkelling. It is one of the perfect regions for boogie-boarding and surfing. If you are searching for giant waves or a newbie aiming to get your feet wet, this beach should be on your bucket list. High-end residences, resorts and boutiques surround the coastline. It has an all year round popularity, and swimmers should note the strong currents present in the low season.
Surin Beach waters are clear in Phuket's high season, and besides surfing, this place has other activities to offer tourists. It has multiple snorkelling sites in the northern region by the rocks, and southern beach ends. Visitors can rent out equipment for snorkelling and surfing from beach vendors. Avoid snorkelling in March and November when there are strong waves and low visibility on the beach. Surfing and Boogie-boarding are popular between May and October, the low season. It has the best opportunities for surfing since there are good waves on the low, mid-tide and high tide. Tourists are advised to watch out for large rock groupings at the centre of the beach. The conditions at Surin beach are suitable for pro surfers, and beginners can check out Kamala Beach's northern end for safer conditions.
3. Arugam Bay (Sri Lanka)
Arugam Bay is a popular small surf town on Sri Lanka's east coast with a beautiful beach. The high season for the bay is the season between March and October, but the region has great weather, which is expected throughout the year. Most individuals search for this bay specifically for surfing purposes since it is the best in Sri Lanka. It had eight main breaks situated 20 to 40 minutes away; surfers can surf at a new break daily throughout the week. This bay serves all kinds of surfers, both advanced and beginners, from all corners. It is the best from May to October. During these six months, the swell from the southeast or south shifts sand, changing the bays for the best waves. The best time for surfing is in July, August and September when all breaks are in complete throttle. Surf breaks include The Main Point, Lighthouse, Elephant Rock, Whiskey Point, Peanut Farm, Panama, Pottuvil Point and Okanda. You can engage in other activities, including beach parties, spotting elephants, relaxing or going on a safari.
Swimming here is challenging, and visitors are advised to swim closer to the Bay end, where waves are calmer. The bay is also famous for some interesting religious and historical sites. Tourists can visit other destinations such as Kudumbigala sanctuary, Lahugala sanctuary, Crocodile rock and Kumana Park. You can access the surf spots at the bay and other destinations by tuk-tuk, which is somehow expensive. Arugam Bay is popular for the 'tuk-tuk mafia'; this approach keeps charges high and lets a maximum of two surfboards on the tuk-tuk roof. This means that you will have to take a second tuk-tuk if you are in the company of more than two people. Due to this reason renting out a tuk-tuk is the best choice when you have come for surfing, and you will get surf racks.
4. Surfer's Point (Barbados)
Surfer's point is situated on Barbados's southeast coast, and its name indicates a perfect place for surfing. Apart from being among the best beaches in the world, this point is popular for board surfing. It also has the best conditions for kite surfing, windsurfing, kayaking and boogie boarding. If you are less adventurous, you can sit on the seaside benches as you watch surf enthusiasts catch the wind and waves. It is also a perfect place for beginners to learn under the friendly local surfing teachers. Surfer's point is also a great destination for a picnic when touring Barbados. Here, you can have a great sight of sea turtles in the vicinity. Surf equipment rentals and lessons are offered in this place, and you can find other multiple surfing spots in Barbados that you can explore.
Surfers at this destination can enjoy the waves with swell sizes ranging from less than 1 metre, 3.3 feet to holding up to 1.5 metres, 4.9 feet or more. The premium direction of swell comes from the East, North, and Northwest, and the perfect wind direction is from the Northeast and East. This kind of wave is known as reef-rocky. The Surfer's Point also provides both left and right-hand waves, and the stretch of these fun waves is normal. There is no peak season for individuals to practice surfing since surfers can indulge in this extreme water sport throughout the year. The summer season has both trade and tropical cyclone swells, while there are only trade swells during the winter. Tourists can access the Surfer's Point by car from Grantley Adams international airport, 7.4 kilometres, taking you around 14 minutes. Park your car by the cliff and hop off the cliff or walk onto the reef and paddle out. There are no train services available in this region.
5. The Bubble (Fuerteventura, Canary Islands)
The Bubble in Fuerteventura is a short drive west of Corralejo. It features a strong point break in the Majanichos front. It can be described as an exposed reef break capable of producing good tubes with a powerful swell, and it offers reliable surf, but during the summer, it tends to be mostly flat. The Bubble is a short, powerful, fast and hollow wave suitable for only advanced surfers. Here, the available offshore winds come from the south. This spot tends to receive a combination of wind swells and groundswells, and the best swell direction comes from the north northwest. There is no presence of beach breaks and primarily right reef breaks.
There are crowds of people in the Bubble when the surf is up; however, it is advisable to look out for dangerous submerged rocks. The suitable conditions for surfing at The Bubble happen when a combination of North-northwest with an offshore wind direction comes from the Southwest. The perfect time of year for surfing at this spot with consistent, clean waves is in the winter, often in October. You can usually find clean surfable waves 22% in October, and 76% tend to get blown out. For the remaining 2%, the waves are considered small by most surfers but are still suitable for beginners at the time. Tourists can access The Bubble through the closest passenger airport, Fuerteventura Airport (FUE) in the Canary Islands, 34 kilometres and 21 miles. Another way would be via Lanzarote Airport (ACE) in the Canary Islands, 40 kilometres and 25 miles from the spot.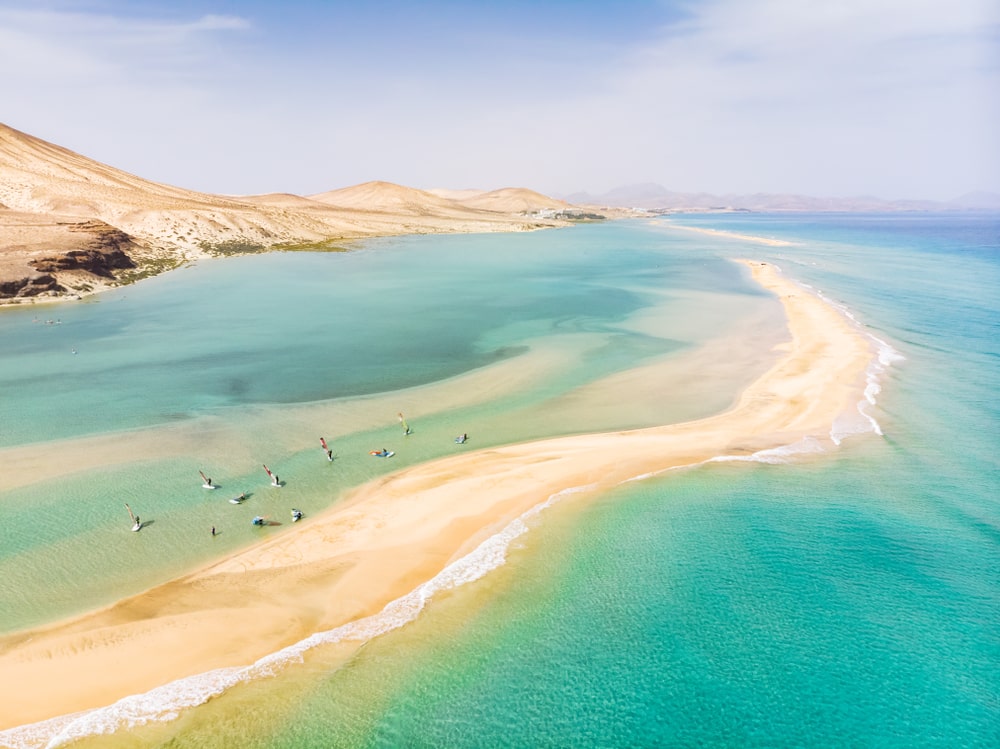 Instagrammable Beaches in the world
The Instagram application plays a significant role in the travelling industry globally. Thus if you want to boost your Instagram game, you need to understand the latest trendy locations. Recently instagrammable beaches appear to be the top travellers choice, especially among influencers. Taking stunning photos from these breathtaking beaches can significantly improve your Instagram engagement and insights. Find out and visit some of the best beaches in the world that can keep you trending and offer multiple Instagram moments. Ensure that your camera is ready as you visit these destinations.
1. Benguerra Island, Bazaruto Archipelago (Mozambique)
Benguerra Island is located 14 kilometres off Mozambique, on Africa's eastern coast. It is the second-largest Island in Bazaruto Archipelago. This section of the Bazaruto Archipelago is the sanctuary of the richest and less explored sub-tropical regions in the Indian Ocean. The perfect time to visit is during the warmer season, from May to November and the cooler winter months. The Island is very hot in December and January, making travelling less impressive. It is popular for its excellent diving sites and fishing, pristine white-sand beaches, great horse riding and the famous Two-Mile Reef. It covers about 55 square kilometres, which are eleven kilometres in length and about 5.5 kilometres in width. Benguerra Island has a rich cultural life and is regularly visited by traditional sailing vessels, that is, dhows. They sail along its northern part, visiting nearby reefs or dragging fishnets. The tides vary greatly on the Island, and they fluctuate up to 10 metres, leading to exposure to large sandbars. Many diverse transport modes can access the Island and its environs. Visitors can board SA Airline and LAM, which operates direct flights to Vilanculos from Johannesburg. LAM also operates flights between Vilanculos and Maputo. Afterwards, you can take a short helicopter transfer to the Island.
2. Ora Beach (Indonesia)
Maluku is a province in Indonesia with some of the best beaches in the world, such as Ora beach. The coast is the best choice for tourists to vacation and enjoy stunning beaches and crystal clear waters. Ora beach is situated in Saleman village in the North Seram district in Maluku, featuring private beach vibes. It has magnificent natural sceneries similar to the Oahu coast in Hawaii and Maldives Island. The coast has a stunning marine life, with sea corals and colourful fish adorning the coast. Also, it offers green tropical forest scenery that exhibits nature's pure coolness. The crystal clear waters enable people to have an impressive view of the beautiful corals. Watching fish swim around the boat results in a satisfactory experience. You can indulge in many activities on this beach, such as snorkelling.
It is recommended to do snorkelling in deeper territorial waters to avoid damaging coral present on the beach and shallow waters. Travellers can also head across the Salawai River to witness the sago making process. They can discover the inhabitant's local activities, such as coconut picking, and view bird variants in estuaries in Sulaiman Bay. It is utilised as a wedding destination if the couples want Ora's beauty in their most important moment. The transportation to the beach is not entirely smooth, but it is worth the effort. Tourists from Pattimura airport take small airlines to Wahai Airport on Seram Island. Afterwards, they can use a ship into the harbour Grace Cantika Ahami which will possibly be a 2-hour drive. You can use a rented car directly to Ora beach, and it will probably take the whole day to get there.
3. Awaroa, South Island (New Zealand)
Awaroa is located deep in the national park of Abel Tasman and is aptly called Golden Bay at the tip of South Island. It is an instagrammable beach because it's surrounded by lush green native bushes, turquoise waters and a stretch of golden sand. The golden sand exhibits an exquisite sight such that a group of New Zealanders came together to purchase it. Since some individuals bought it, there's ongoing work to protect and restore its ecosystem where coastal birds nest and roost. Crowd-funding made the beach publicly accessible. Its location in the centre of a park with no road access ensures it remains unspoilt by humans. Most visitors to this paradise-like spot come by water or on foot. Having a dip in Awaroa clear waters is the most therapeutic experience. You cannot stay on the people's beach. However, you can set out to DOC's campground at Totaranui, a beautiful site an hour and a half walk away. Tourists can enjoy kayak, sailing or a walk along the coast. They can also relax and picnic on the beach and take dips in the ocean.
4. Grand Anse (Grenada)
Grand Anse, located along the southwestern coast of Grenada Island, is six to seven miles beach south of St. Georges. It is one of the most underestimated best beaches in the world, and it is the least explored. It is among the best beaches in the Caribbean, and it features a silky stretch of white sand where tourists and locals enjoy the capital's view. This famous beach spans two miles, and three kilometres, along the southwest coastline. Grand Anse Beach is located a few minutes from the Maurice Bishop Airport in Grenada, and it is quite accessible. The beach is crescent moon-shaped, and it overlooks Grand Anse Bay, which is beautiful scenic while lounging on the beachside. This beach is instagrammable because it is surrounded by beauty with turquoise waters framed by powdery and white sand. It is also home to palm and almond trees. These trees offer shade and sea grapes that add the right colour to any vacation photo. It's less crowded and has amenities fit for every individual. There are many things to indulge in at this beach, such as water sports, sunbathing, strolling and enjoying the beach. You can access the beach by car, minibus, or water taxi.
5. Fakarava (French Polynesia)
Fakarava is located in the southeast of Rangiroa, and it hosts the largest lagoon in the Tuamotu Atolls. It is the ultimate Mother Nature's sanctuary. The coral atoll is a reserve for multiple plants, crustaceans and rare species of birds. Its rich ecosystem safeguards various wildlife endemics. It is among the world's best diving destinations, with two notable passes feeding into a lagoon. Diving here gives you a breathtaking experience. You will get an opportunity to see many white and black-tipped reef sharks and lemon and grey sharks. Night dives are very popular on this site. However, it is something you will keep dreaming of until you reach the acquired level of diving expertise. Sharks make it risky to dive at night since they cannot differentiate the prey and a diver when attacking. It is pitch black at night, and you might lose your reference points, causing panic if you are not used to this. Fakarava is adorned with pink and secluded sandy beaches surrounded by aquamarine waters to the horizon. This place is among the most beautiful beaches you will ever visit. And just like Whitehaven beach , it is one of the top eco-friendly places globally. The sight of starry skies and wonderful sunsets results in an indescribable experience. This spot is worth all your money and qualifies as one of the most instagrammable beaches in the world.