Backpacking is a multi-day adventure that combines hiking with backcountry camping. The name backpacking stems from the fact that individuals usually pack everything they need for the adventure in a backpack. Backpackers usually follow local trails while night or day hiking. This adventure allows you to broaden your horizons and immerse yourself in the outdoor experience. It is also an affordable way to see new places as you can cut down on transport and accommodation costs.
Before you start thinking about going on a backpacking adventure, you should know the importance of travel insurance. It is one of the most important requirements for backpackers. A comprehensive travel insurance will cover all emergency financial responsibilities from incidences like theft and baggage loss, to medical emergencies. Having travel insurance will give you peace of mind while backpacking around the world.
You can go on a backpacking adventure to different parts of the world. However, there are specific destinations that are incredibly suitable for backpacking. We have prepared the ultimate list of backpacking countries for you in this article.
Which country is the best for backpacking?
There are many incredibly beautiful countries that you can visit for backpacking adventures. However, there are some that stand out more than others. For example, Thailand is a particularly spectacular destination for backpacking. This is thanks to its rich sights and a vast range of activity options for backpackers. The country also boasts of a rich culture that attracts backpackers and tourists from all over the world. Furthermore, Thailand is an affordable destination. If you are thinking about backpacking in Thailand, we have a comprehensive guide that you can check out.
Best backpacking countries in the world 
Besides Thailand, there are several other incredible backpacking destinations all over the world, Like New Zealand where you can visit the Fiordland National Park. Let us look at some of the best backpacking countries in different parts of the world that should be on your backpacking bucket list.
Vietnam 
This is one of the most popular backpacking destinations and general tourism. Vietnam offers travelers endless opportunities for exploration. Travelers especially love to explore its complex history and rich culture. Vietnamese cuisine is also out of this world. Backpackers also love this destination because of its mountain tribes, offbeat and exquisite beaches, extraordinary countryside, and wealth of sights. Furthermore, Vietnam is an affordable destination.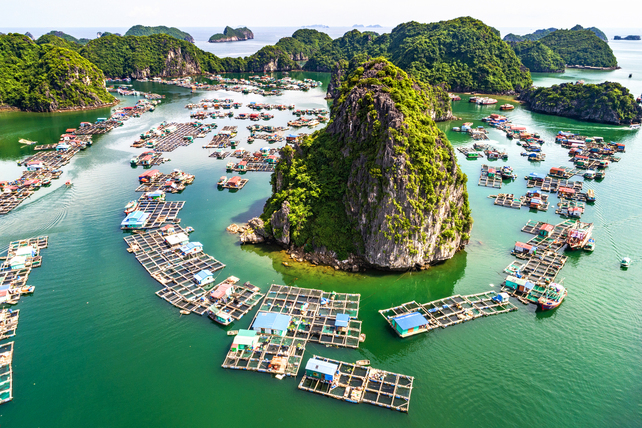 Peru
This is one of the few destinations that are said to have it all when it comes to attractions for tourists. Peru has some of the most beautiful locations, like Machu Picchu, an emblematic landmark with incredible appeal. Peru is the perfect backpacking country if you love history and culture. The country is known for its South American charm, stunning scenery, and beautiful towering mountain range. Its golden sands and affordability also make it a fantastic destination for backpacking adventures. Peru is also known for its incredible South American cuisine and great hiking trails, like the Inca trail. Backpacking in Peru is also guaranteed to throw great unexpected delights.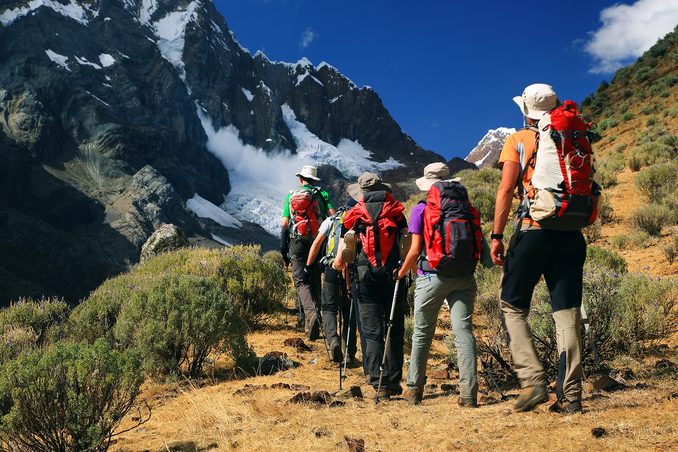 Sri Lanka
This country is often overshadowed by its neighbor, India. However, it is one of the most beautiful destinations in the world and a gem for backpacking adventures. Sri Lanka boasts of a scenic rail system that passes through the mountains packed with jungles and white sand. Backpackers love this destination because of its amazing local food, friendly locals, and affordability. Also, there are more than enough things to do in Sri Lanka as a backpacker. From exploring the pristine beaches to the towering mountains, tea country, and green jungles, Sri Lanka is heaven for backpackers. The country also hosts a UNESCO world heritage site, the 1000+year old fortress, and a religious site that you can visit.
This is one of the most affordable yet exotic and wilder backpacking destinations in Western Europe. This country is like a world of its own because of its vast and mind-blowing diversity. There is a surplus of adventure options in Spain, like spending days on the beach, enjoying local foods like tapas, exploring the country's Mediaeval and Moorish architecture, and interacting with the friendly locals. Barcelona and Madrid are especially attractive Spanish destinations for backpacking, like the Torres del Paine National Park. Backpackers in Spain often bounce around the best cities, exploring the attractions, history, and culture. Spain is a fantastic backpacking country for beginners, experienced, families, and individual backpackers.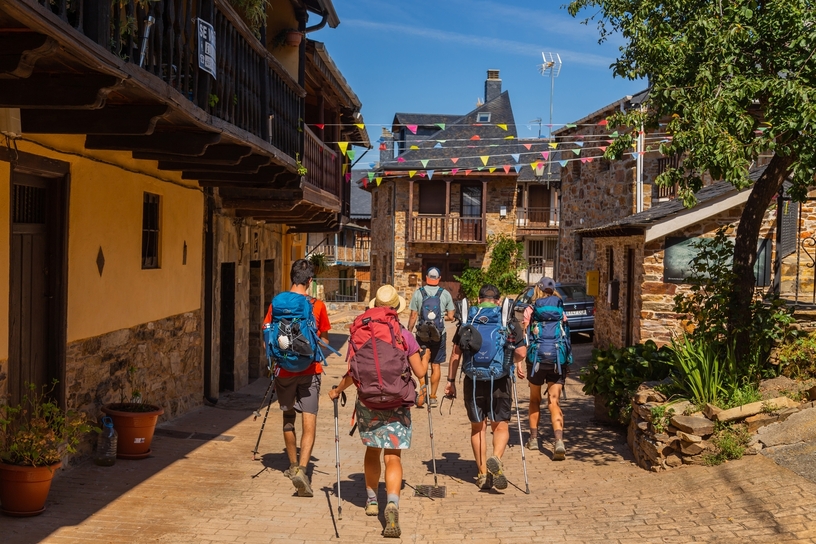 USA
This is a backpacking heaven because of its vastness. The US is one of the largest countries in the world. This means that there is a surplus of regions and destinations for tourists. Therefore, it is a fantastic destination for backpacking because you will not run out of things to do and places to visit. Some of the most popular destinations for backpackers in the US are the East Coast, New England, and the Midwest. The grand canyon national park makes a world-class backpacking destination, like John Muir Trail in California. However, it is worth mentioning that the United States is an expensive country.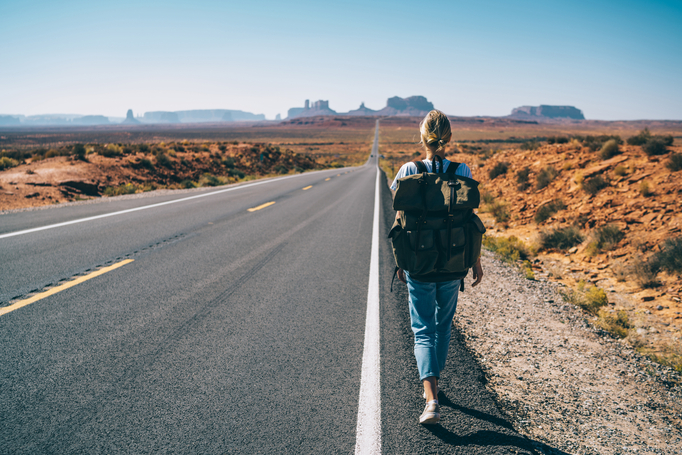 Cambodia
This country caters to all forms of travelers, including regular tourists, digital nomads, and backpackers. Cambodia boasts of languid and jaw-dropping cities and towns that offer the perfect destinations to learn about its complicated history. This is also an incredibly diverse nation thanks to its landmass. Some of the highlights in Cambodia include the south Island hopping around Koh Rong and Angkor Wat. Backpackers and other travelers enjoy spending time on Cambodia's pristine and palm-fringed islands, and exquisite beaches. The fact that Cambodia is filled with vibrant destinations and places to camp attracts a lot of backpackers. This country is also very cheap and easy to get around. There is an exotic national forest and jungles where backpackers love to trek and ride mountain bikes. Additionally, Cambodians are some of the most friendly and welcoming locals and its weather is very attractive.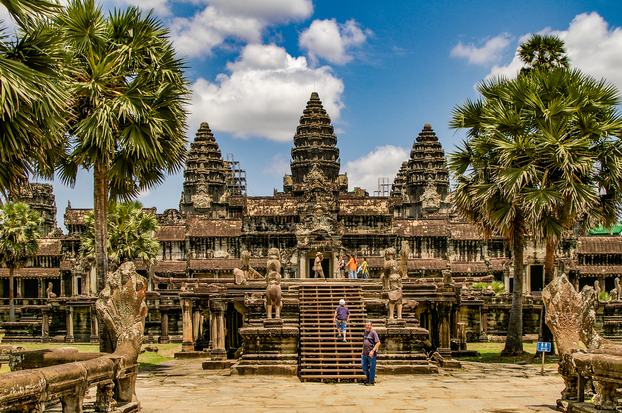 India
Backpacking in this country is one hell of an experience. Firstly, it is a very affordable destination for all forms of tourism. You can go backpacking in India for as low as $500 a month. It's even possible to do it for less depending on your itinerary. There are numerous attractive sights to visit in India. There are also many festivals that give you perfect opportunities to experience the Indian culture and interact with the people, like Diwali and the festival of colors. It is also an upbeat country with a large population and many things to do. However, there are also some laidback towns like Goa and Kerala that suit backpackers that are not into crowds. India offers incredible opportunities for exploration in all of Asia.
Turkey
This country is quickly gaining global popularity as a fantastic backpacking destination. This is primarily due to its host of fantastic landscapes. Additionally, the country has a unique history that bridges between Asia and Europe. Istanbul is the capital and most popular city in Turkey and an incredible place to start your backpacking adventure. The city is the perfect place to immerse yourself in Turkish culture. The outstanding Turkish landscapes make it a perfect destination for backpacking. Also, the Turkish locals are very friendly and hospitable. It is also an affordable country.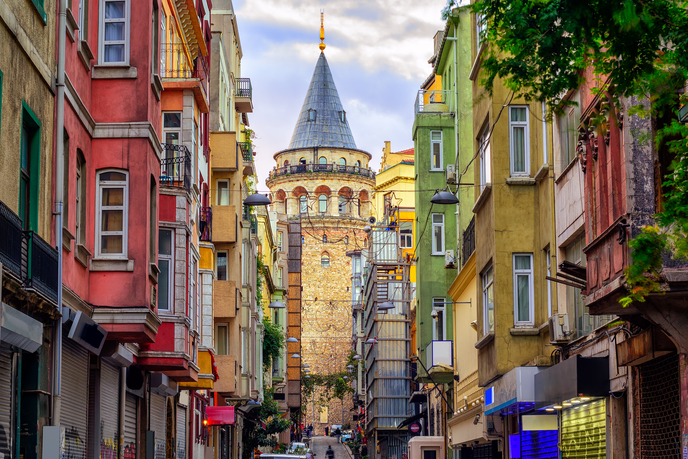 Canada
This is a glorious backpacking destination with a host of adventure opportunities. Canada is a massive nation with a lot of things to do and see. While backpacking in Canada, you can hike in the world-class Rockies, visit the Montreal cafes, go Kayaking around the Island in Vancouver, party in Montreal, or Ski in the quant and debaucherous mountain towns. Canada is a very hospitable country and its locals are known as the kindest, happiest, and most polite. It is also an affordable backpacking destination.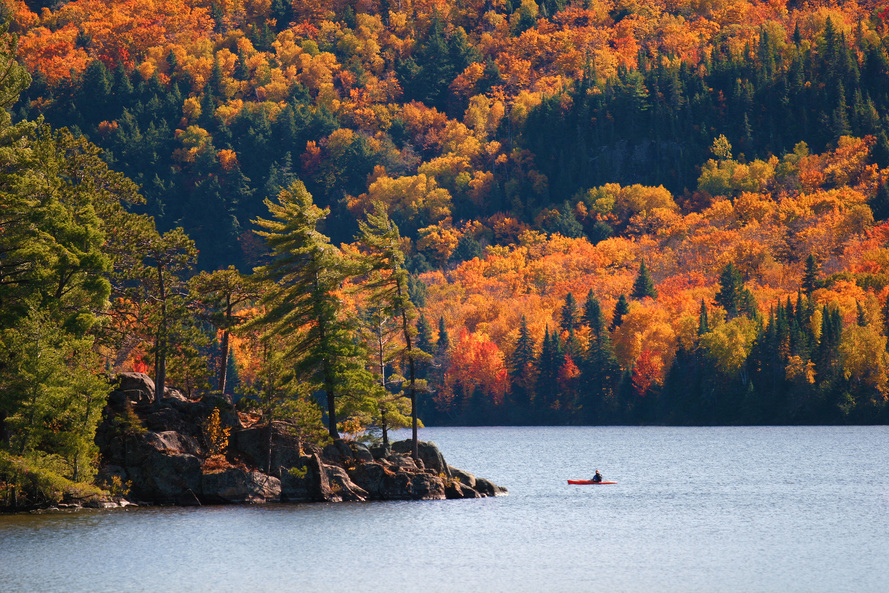 Morocco 
This is one of the cheapest destinations to go backpacking. The country has cheap accommodations, fantastic food, and some of the most beautiful sceneries in the world. Its beautiful cities and interesting culture make it a popular spot for travelers. Cities like Marrakesh, Casablanca, and Chefchaouen are particularly great for backpacking. While backpacking in Morocco, you can visit the ancient sites and marketplaces, go on camel tours, or hike in the Rif Mountains. Regardless of the city you decide to backpack in Morocco, you are guaranteed a worthwhile adventure on a small budget.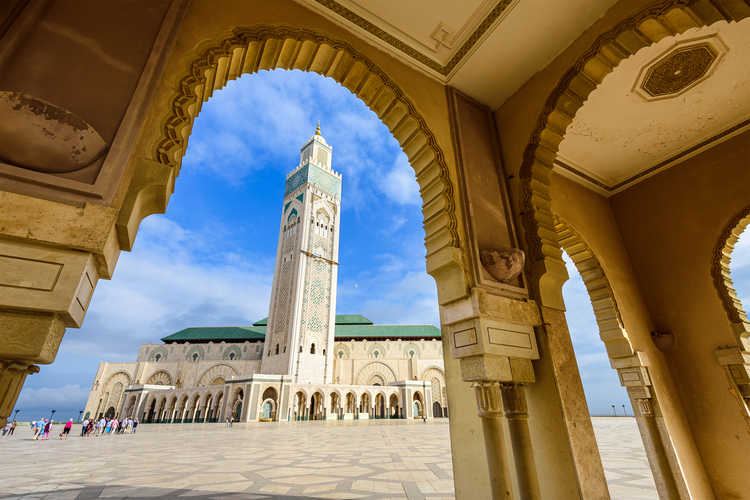 How much should a backpacking trip cost?
Backpacking is one of the most affordable ways to travel and explore the world. An average daily budget for a backpacker should be around $40 to $70 per day in the East and about $70 to $100 in the West. However, you should note that the costs may differ depending on the destination. Some destinations, like Thailand and Morocco, are cheaper, while others like the US are expensive.
How many kilometers does a backpacking trip cover on average?
The distance covered during a backpacking trip is quite subjective. Basically, it depends on the person, their level of fitness, and the landscape. A person's physical health also affects the distance. Furthermore, the scenery in the destination also may affect the distance. For instance, if you backpack through a destination with so much to see and do, you may end up covering less distance as you take in what the place has to offer. However, most people plan three-to-ten-mile hikes per day, depending on their fitness and how much elevation gain exists. So, there is no specific answer to this question.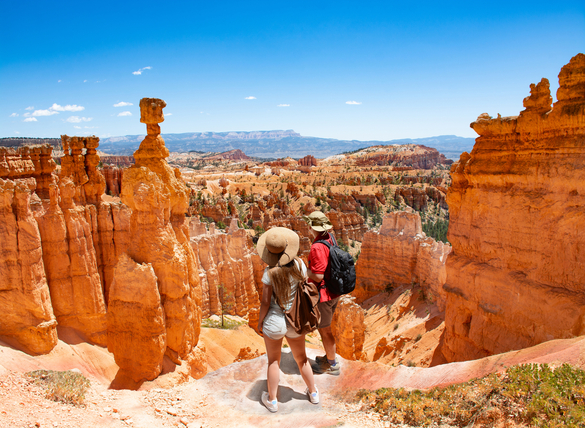 What is a good distance for a first backpacking trip?
For a newbie backpacker, it would be wise to find a hiking trail with low mileage and elevation gain. This will make your trip easier and give you the opportunity to build your strength and get used to the experience before taking on more challenging trails. A one or two-night backpacking trip would also be sufficient. The last thing you want to do is overwhelm yourself on your first trip, no matter how prepared or fit you think you are.
Do not forget your insurance
Traveling internationally is not something you can do without prior preparation. You must get your travel documents and meet specific requirements to enter the country. While preparing to go on an international backpacking trip, one thing you should not neglect is travel insurance. This form of insurance covers medical costs and losses from incidences like theft and property damage. Comprehensive travel insurance will give you peace of mind while exploring a foreign destination.
The Heymondo travel insurance is a great option for backpackers. It is a comprehensive coverage designed to safeguard travelers so they can enjoy their backpacking adventures. The Heymondo travel insurance can cover medical expenses worth up to $10,000,000. It also covers medical assistance, such as tests, specialist care, hospitalization, treatment, and medical supplies. So, with Heymondo travel insurance, you don't need to worry about spending thousands of dollars if a medical emergency occurs during your backpacking trip.
Heymondo also has a 24/7 app where you can look for assistance. For instance, if you need medical assistance, you can consult with medical teams through the app, on the online chat. The app provides various benefits like accessing a medical team for consultations, claims management, access to documentation, and more, the app ensures that you have the necessary resources at your fingertips.