Are you a fan of adventure? Backpacking is a fantastic adventurous activity that you can try. Planning a backpacking trip can be overwhelming. For this reason, we have come up with the ultimate list of the best backpacking countries for you. Whether you are a seasoned backpacker or a first-timer, this guide will come in handy. An important thing you should never forget when taking this trip is travel insurance.
Which country is best for backpackers?
There are many beautiful countries for backpacking adventures. However, some stand out more than the rest. For instance, Thailand is a particularly spectacular option. This is primarily because it is rich in sights and activities that any backpacker would enjoy. Thailand's rich culture and affordability also make it a fantastic backpacking destination.
If you are interested in backpacking in Thailand, we have a full guide that you can check out.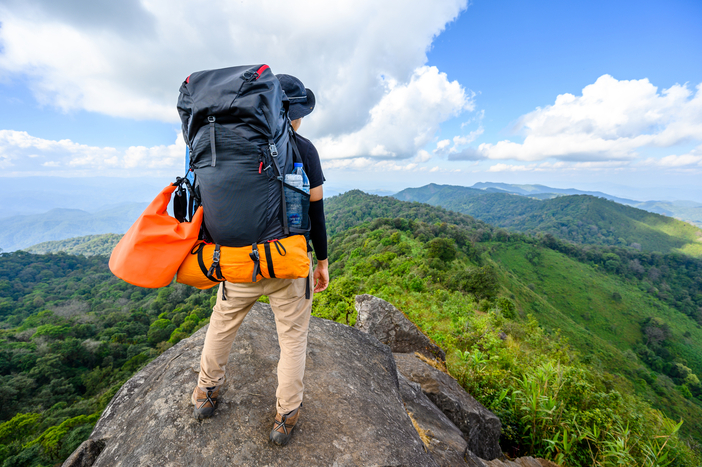 Which are some of the best backpacking countries?
Backpacking is essentially an outdoor activity that involves hiking, trekking, and camping. Because of this, safety is a key element to consider when choosing a backpacking destination. Some destinations are known for their insecurity, which makes them terrible for backpacking adventures. However, we found that the following destinations are the safest and best for backpackers:
Croatia

: This is an excellent destination for backpackers because of its exquisite coastline, historical sites, stunning national parks, and affordability. It is also one of the safest countries in the world. It is ranked the 19th safest nation in the world, making it safer than the U.S. and the UK.

Georgia:

This country is very popular among backpackers because of its beauty, similar to Machu Picchu in Peru. It also has amazing food and a host of fun things to do. Another attractive thing about Georgia is that the country has a very low record of violent crimes and political unrest. Its locals are also known for their friendliness and generosity. Petty criminals are also rare. So, it is a safe place for backpacking.

Budapest, Hungary:

Thi

s destination is safe for backpacking because there are barely any violent crimes. The petty crimes are also very minimal. This makes it one of the best cities for solo travel. It is also a very attractive destination for backpackers because there are many attractions to visit and things to see, all near each other. The weather in Budapest is also incredibly friendly to backpackers. The street food here is also amazing.

Spain:

It is a very safe place for backpacking alone or in a group. The rate of crime in the country is very low, violent crimes are rare, terrorist attacks are also very uncommon, and political unrest is usually controlled and advertised beforehand. The emphasis on security for tourists is very high also because tourism is one of the main sources of income in the country.

Backpacking in Spain is very popular because of its natural beauty, hundreds of tourist attractions, friendly locals, and incredible weather for outdoor activities.

You'll find fantastic things to do here.

Ireland:

This is a great destination for backpacking because it features lots of attractions that are close to one another. Accommodation in Ireland is also very cheap and friendly. Furthermore, the locals in Ireland are very friendly and kind, which is a catalyst for security. Dublin, its capital, is mentioned as one of the safest capital cities in Europe.

The Baltics:

The Baltic States are also generally safe destinations for backpacking. Besides security, the Baltic States are also attractive to backpackers because of their captivating blend of culture, history, and natural beauty. The people here are also very friendly and always willing to help. The Baltic States are also among the most affordable nations to visit.

Paris:

This is one of the most popular tourist destinations in the world, receiving millions of visitors annually. It is a great destination for backpacking because of its stunning range of attractions and landmarks, friendly locals, numerous opportunities for outdoor adventures, good weather, and safety. Paris is a generally safe destination, especially because of its emphasis on tourism. 

Portugal:

This country attracts thousands of backpackers annually, mostly because of its safety. The World Peace Index rates Portugal as the third-safest country in the world. This is primarily because of the low risks of violent crimes and the low chances of natural disasters. Besides its safety, Portugal also makes a great destination for backpacking because of its beautiful nature, rich culture, friendly people, and numerous tourist attractions.

Amsterdam:

Netherlands has one of the lowest crime rates in the world. This also applies to its favorite and most busy destination, Amsterdam. There are very few reported cases of theft and insecurity, especially ones involving tourists in Amsterdam. Tourists visit Amsterdam because of its stunning nature and numerous sightseeing opportunities. It is also a crowded city. Therefore, its nightlife and entertainment is top-notch. There is a lot for a backpacker to do in Amsterdam without worrying about security.

Indonesia

: This country has many opportunities for outdoor adventures. It is one of the ultimate countries to explore as a first-timer or seasoned backpacker. The country has over 1,700 islands that you can explore, like Bali and Red Island. Indonesia is a safe destination for backpackers. This is primarily because of its friendly and generous people. The government has also done a lot to promote security in the country, especially to put an end to the bad, yet untrue reputation it has of terrorism.

Laos:

This is a small landlocked country in South East Asia. It is among the top backpacking destinations because of its beautiful destinations, many historical sites like the temples in Luang Prabang, and stunning natural sites like the Ban Nalan hiking trail. It is a safe destination for hiking because of its local security laws and practices. Its people are also very friendly and always willing to help visitors. Additionally, Laos is one of the most budget-friendly travel destinations.

Cambodia:

For a long time, Cambodia had a bad reputation because of the prevalence of insecurity. However, the Cambodian government has increased its emphasis on security, mostly due to the promotion of tourism in the country. Therefore, it is currently one of the safest destinations for backpacking activities.

Madeira Islands:

This is generally a very safe destination for solo or family backpacking, adventures, and overall travels. It is a beautiful destination with a lot of opportunities for adventure for backpackers. European Best Destinations named Madeira Islands as among the safest European destinations for traveling. 

Canada:

If you are worried about backpacking in a new country, Canada is a fantastic option because you will never feel alone or unsafe with friendly Canadians around you. It is also a fairly affordable country to visit, especially as a backpacker, making it for budget travel.

South Island, New Zealand:

This is a premier and jaw-dropping backpacking destination for beginners and seasoned backpackers. This is thanks to its beauty and host of activities that backpackers can enjoy like mountain biking, skydiving, paragliding, and more. It is also incredibly safe. It also offers a wide range of accommodation and travel options for backpackers.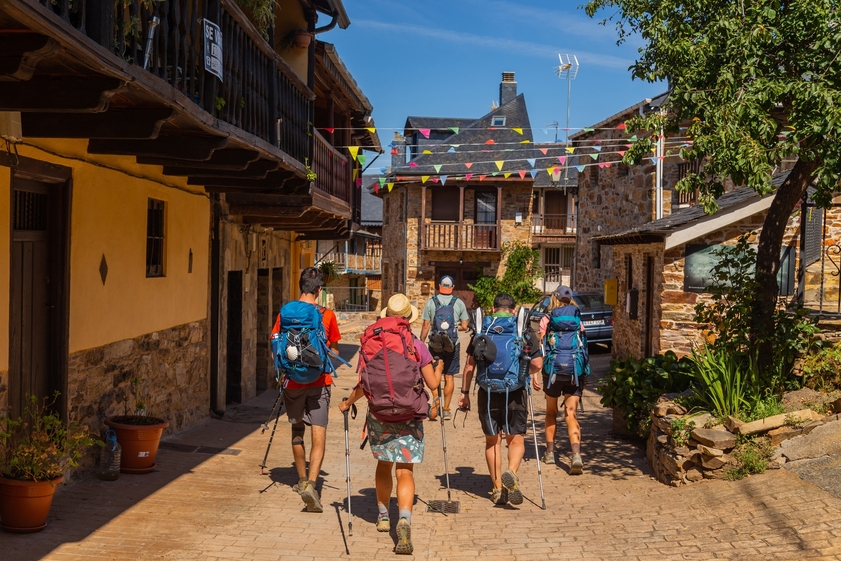 Is the USA a good country for backpackers?
Backpacking is quite popular in Eastern Europe and the South-Eastern regions of Asia, like Sri Lanka and Ho Chi Minh. A lot of people do not think of America when it comes to backpacking. However, America is also a good destination for backpacking. Destinations with beaten tracks like the East Coast, South America, Central America, West Coast, and New England are exciting places for backpacking. There are many things to see in America, like the salt flats in Utah for example.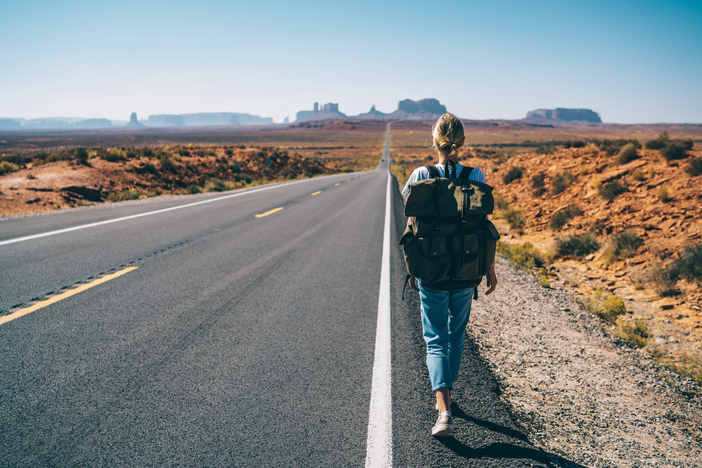 What is the best month to go backpacking in Europe?
Europe is a popular destination for backpacking. While you can travel to Europe at any time, there are specific times that are most suitable for backpacking. The best season to go backpacking in Europe is just before and immediately after the summer peak season. That is between early April and early June, and September to early November. These months are excellent for backpacking in Europe because of the mild weather.
Don't travel without travel insurance
One of the key essentials you need when traveling internationally is travel insurance. Travel insurance gives you peace of mind while traveling in a foreign place. Comprehensive travel insurance should include health coverage, among other benefits. Heymondo's comprehensive insurance cover is designed to safeguard you as you enjoy your backpacking activities.
Heymondo travel insurance can cover medical expenses up to $10.000.000 USD. It also caters to medical assistance like specialists care, tests, treatment, medical supplies, and hospitalization. So, if a medical emergency occurs during your backpacking trip, you need not worry about spending thousands of dollars if you have this comprehensive travel insurance.
Heymondo also has a 24/7 app where you can look for assistance. For instance, if you need medical assistance, you can consult with medical teams through the app, on the online chat. The app provides various benefits like accessing a medical team for consultations, claims management, access to documentation, and more, the app ensures that you have the necessary resources at your fingertips.
Besides covering your medical needs, this travel insurance also protects you against luggage and property loss in case of issues like theft. So, if you become a victim of petty theft or lose your luggage at any point during your trip, you need not worry about it as Heymondo travel insurance will cover that loss.