This is the most awaited time of the year; summer is coming. Therefore, this is the perfect moment to start planning your holidays. This 2022 you have the chance to reconnect with the magic of traveling and to explore the world without limits.
If you haven't booked yet and are thinking about where to travel this summer, we are offering you inspiration in this article. These are the 10 best holiday destinations in North America, Latino-America, South Asia, and southeast Europe. Each recommendation includes a description of the country's weather, landmarks you need to visit, and recommendations to travel safely this summer. Let's get started on the best holiday destinations.
North America During Summertime
North America is a vast territory as it's ranked as the third-largest continent behind Africa and Asia, and an ocean surrounds the continent. The territory is known for its beautiful destinations and iconic landmarks worth visiting. Here, you'll discover untouched wonders, excellent beaches, and fascinating history.
North America also experiences different temperatures during different seasons. Many regions register low precipitation during the summer, and the temperatures are mild. Below, we outline three of the best holiday destinations for this summer.
1. Canada
Not many people would consider traveling to Canada during the summer. After all, the country is famous for being a winter wonderland. However, the country offers plenty of attractions for travelers to consider. It's among the best holiday destinations for people who like big cities and nature lovers – and for a reason.
The average daytime temperatures are often in the 70s. Although this may cause the locals to swelter, visiting this country can be a great way to escape extreme heat in other places where temperatures could reach around 100 degrees Fahrenheit during the day. To escape the humidity, it would be great to travel to the western regions of Canada, like Vancouver and Montreal.
In addition, you can enjoy scenic views on train excursions, especially if you travel to the Canadian Rockies. The Rocky Mountaineer is among the most renowned excursions with its tri-colored cars and daylight runtime to ensure you make the most of Canada's beautiful scenery. The Rocky Mountaineer operates between April and October and stops at summer destinations like Vancouver, Banff, and Lake Louise.
Once you've identified where to travel in Canada, the next step should be planning out your trip. When visiting a foreign country, it's important to remain safe. The best way to do so is by buying travel health insurance that covers medical bills. Hospitals can be very expensive and may require immediate cash payment. Therefore, it is recommended that any person traveling to Canada be covered beforehand.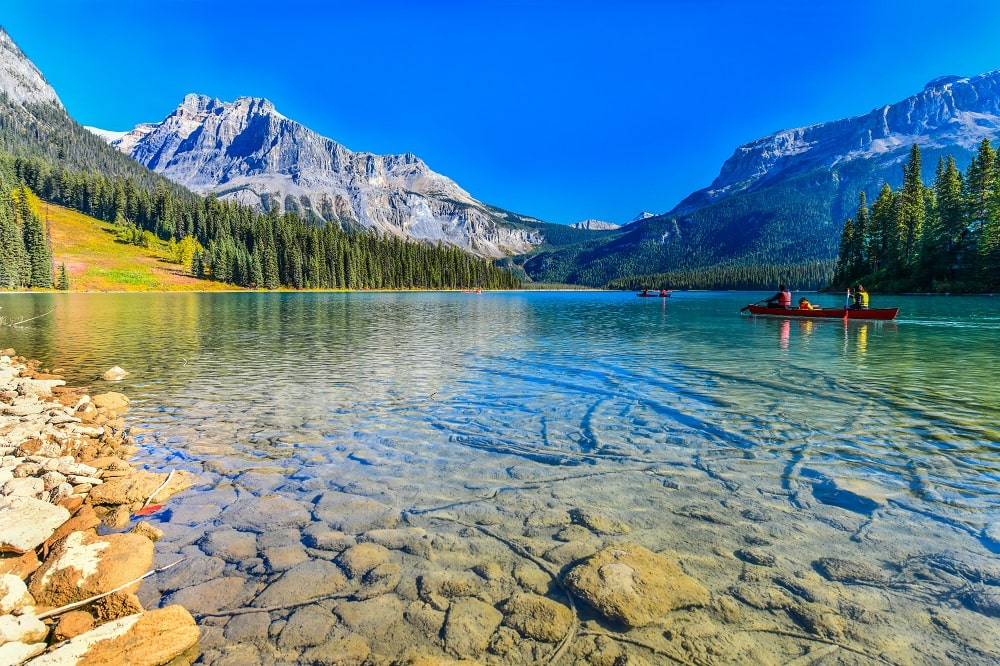 2. United States
Some places bring out the best in you while others mold you according to them, that you can't get enough of. The United States is in the latter category. The country is packed with so many attractions under its belt that it's hard to grab everything it has in store. It's best to visit at the right time to maximize your trip to the US, and June is one of those best times.
If you're a road trip enthusiast, you'll appreciate the United States more as it offers some of the best holiday destinations for road trips. You can also wear your hiking boots and go hiking in Tucson, Arizona. It's the ideal destination for hiking as the elevations give your eyes a treat, and the evenings are cooler.
Chicago is another perfect destination to travel to during the summer. The city comes to life during summer times. Here, you can enjoy Chicago's ambiance, lakeshore beaches, and delightful restaurants. Cape Cod is also a great place in the US to visit during summer. It's designed to be visited during the summer months, with starry nights, beautiful beaches, and delicious seafood.
During summer, other places you can visit in the US include the breezy San Francisco, the awe-inspiring Grand Canyon, Boston, and many more.
In the United States, medical bills tend to be more expensive compared to other countries. Therefore, it's best to buy insurance. Also, an insurance such as Heymondo will cover your expenses in case of cancellation – like serious illness or death of a family member due to COVID-19.
3. Mexico
Mexico is a country renowned for its palm-fringed beaches, spicy and smokey Mexican cuisines, and Mayan cultural heritage. It's a melting pot of exotic destinations, cultural vibrancy, and friendly people. Therefore, the lively atmosphere and the pristine beaches put Mexico on the list of perfect destinations to visit in the summer.
Cancun, situated in the Quintana Roo, reflects the Mayan cultural heritage at its best. It is surrounded by the Caribbean Sea and an endless blanket of clear water, giving it its characteristic pristine blue shade. This city is filled with ruins from the Mayan civilization, and it's a gem to be explored. When you visit this destination, head to ecological parks and archaeological sites to understand the history its history.
It would be best if you also considered visiting Puerto Vallarta during the summer. It's nothing short of a perfectly painted picture. Puerto Vallarta is located on the Pacific coast, about 190 miles from Guadalajara. The best activities to do here are scuba diving and exploring the nightlife.
Cozumel is an enormous island in the Mexican Caribbean surrounded by abundant marine life and magnificent coral reefs. Here, you can enjoy fun activities such as zip wires, windsurfing, kitesurfing, and rappelling.
If you intend to spend your summertime in Mexico, it's best to have travel insurance to guarantee your safety in the country. Seeking personal medical attention in Mexico is expensive. Also, travelers may be dramatically limited in the clinics or hospitals they can visit in Mexico. Moreover, a patient is typically required to pay upfront for services and wait for their domestic insurance provider reimbursement. Therefore, it is highly recommended to travel with comprehensive insurance covering overseas costs.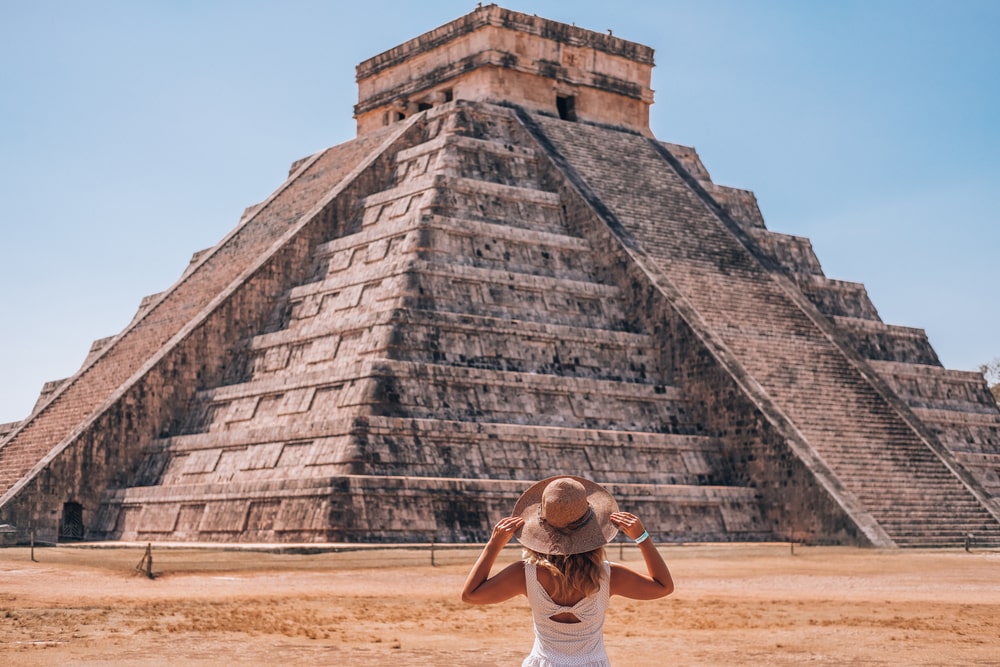 Latin America in Summer
With its vast size and altitude contrasts, Latin America presents a variety of climates. Therefore, each season might be different depending on the country. Some countries experience springlike conditions, with numerous newborn animals and wildflowers emerging with increased temperatures. Those around the latitude of Santiago and Buenos Aires experience chilly winters and hot summers. Below, you'll find three of the best holiday destinations recommended to visit in the summer.
4. Peru
Peru boasts a variety of scenery and landscapes to envy. With its diversity of amazing ecosystems, summer is the best time to enjoy them. Many people here prefer to spend summer in the coastal regions as the highlands don't experience the hot summer months. However, this doesn't mean the highlands don't have anything to offer during the summer.
Walking through jungles, tasting ceviche, and walking along the scenic Peruvian beaches are reasons you may want to travel to Peru for the summer. It's important to note that European summer correlates with Peruvian winter.
The best season to visit Peru is from July to September as it matches the dry season. It's quite different if you travel to the coast area as the weather is variable due to the wide extension. During these times, there is low precipitation except for the Amazonia.
Lima, Peru's capital city, is one of the best destinations to travel to. Most of the locals here head to the beaches that you'll find scattered along the coastal line. These beaches are the best destinations to spend your day, enjoy the beautiful sunsets, and cool off. Due to these reasons and others, Lima's beaches tend to be crowded. Also, it's easy to find anything you need, from summer items to food.
In Peru, other places you can visit include Trujillo, Cajamarca, Lima's outskirts, the Paracas National Reserve, and Ica & Huacachina. When visiting Peru, it is important to obtain insurance. Although the health services in Peru are adequate, foreign travelers have to pay for them.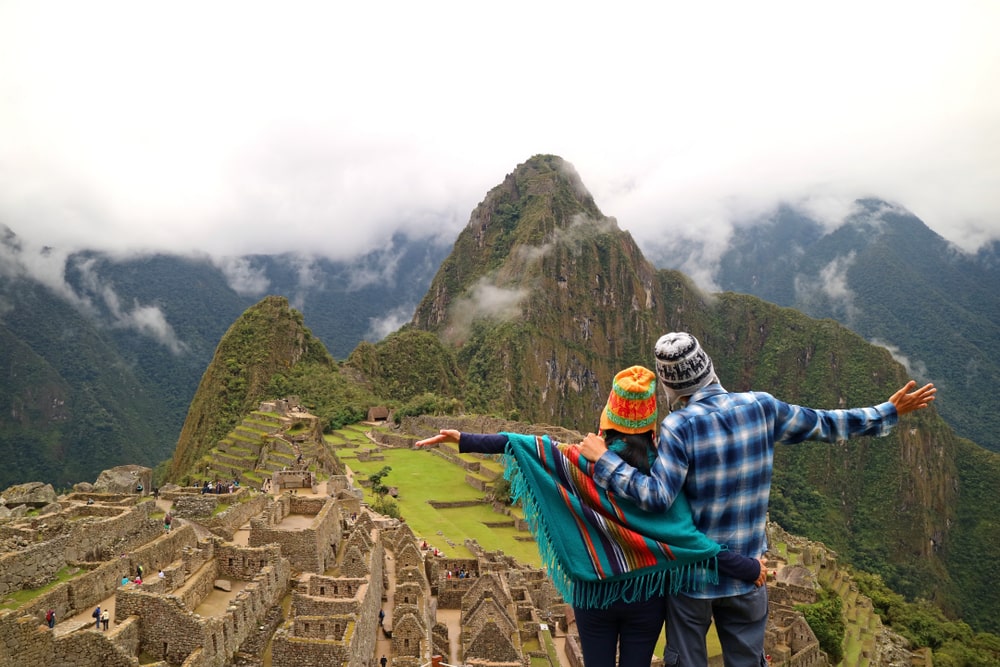 5. Costa Rica
Summer is the rainy season in Costa Rica. The humid season is from May until November, and within this period, August presents lower precipitation. If you'd like to get the best accommodation prices, we recommend you visit Costa Rica during the first months of the rainy season.
Although many people tend to shy away from visiting the country during this period, there are several reasons why you can organize a summer trip to this beautiful paradise. You'll enjoy more hours of sunlight as sunrise is 6 am and evening is 6 pm. This means that you'll have sufficient time to have fun at the beach or any of its many natural wonders.
When you visit Costa Rica during August, the place is less crowded. Forget about the endless waiting times, crowded restaurants, and saturated beaches. Many destinations are often at decent occupation levels during August, with some beaches almost verging on deserted status. Therefore, if you're looking for a peaceful summer vacation, this is your chance.
In Costa Rica, nature becomes even more spectacular during the summer. The rain makes everything glow and blossom, making it the perfect time for mountain climbing, jungle trekking, river rafting, and waterfall swimming.
Interestingly, August is the time to take whale-watching tours in Costa Rica. Visit Dominical and Uvita to watch the magnificent bryde and humpback whales that come every year. When here, watch out for the big jumps above the water as the whales can splash!
Before traveling to Costa Rica, it is recommended to check entry requirements and to obtain a Heymondo's insurance that covers medical assistance, medical transportation and repatriation home, theft, travel disruption, and many more.
6. Cuba
During Summer, Western Cuba and Havana temperatures reach around 32°C (90°F), and slightly more in Oriente and Santiago de Cuba. August is considered one of the hottest and most humid times.
Mid-summer is often a rainy season, but July is less rainy compared to August and September. The rain often falls as afternoon thunderstorms following hot mornings, and tropical storms are likely. Although minimal, the chances of hurricanes tend to increase during the summer seasons. A hurricane strikes this country at least once in three years, but they're highly localized. Although July, August, and September are the rainy seasons, this shouldn't be an obstacle as the country offers amazing inland towns worth visiting.
To enjoy Santiago de Cuba's most scenic and colorful views, it's best to visit in late July. This month is when the country hosts the most flamboyant and massive carnival. It's an unmissable experience characterized by many parades featuring dramatically designed musical troupes and dances known as comparsas.
Even though Cuba is safe, it is important to travel insured. Insurance is required for Cuba. Cuban authorities won't allow anyone with outstanding medical bills to leave the country. Therefore, travel medical insurance for Cuba is not only highly recommended but it's also mandatory.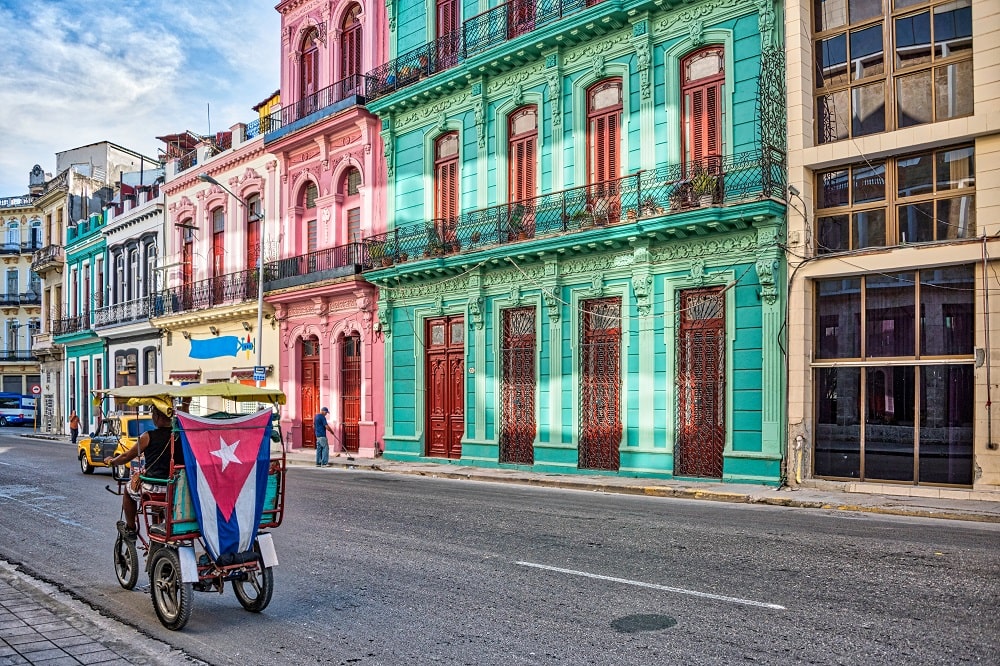 Southeast Asia in Summer
Summer in this region usually lasts for around three months – June, July, and August. The general tourist industry refers to this period as the "off-season." Travelers avoid traveling to Southeast Asia during summer for two key reasons – the high temperatures and the high probability of rain. However, if you plan your itinerary carefully, you can get the best of Southeast Asia at great prices. Here are three main destinations to consider when traveling to the region during summer.
7. Thailand
Thailand has plenty to offer to travelers, from the most delicious cuisines and beautiful coves to relax. Furthermore, there's the cultural stimulation and a vast range of attractions and sights to discover. With plenty to see and do, it's not a surprise that Thailand has grown to become such an in-demand travel destination. Here are some advantages of visiting in this season of the year.
Thailand is very budget-friendly. Your travel costs and budget can largely determine the success of your trip to a foreign country and what you can enjoy while there. The best part about Thailand is your hard-earned cash goes a long way. From food and accommodation to gifts and clothing, Thailand charges around half of what you'd find elsewhere.
Another reason to visit Thailand is their amazing Thai food. You may have already eaten Thai food, but it's impossible to experience authentic Thai cuisine until you travel to Thailand. Thai cuisine is out of this world – it's delicious, flavorsome, and surprisingly healthy and varied. You can discover a lot of food varieties, including the popular pad thai. If you want to experience the best meals in Thailand, it's best to ask the locals what their favorite dishes are.
If you're a sea, sand, and sun enthusiast, this is the perfect destination for your summer vacation. Thailand hosts some of the most beautiful exotic beaches in the world. The most popular Thai beach is Koh Phi Phi, characterized by crystal clear seas, white sand, and some of the most beautiful sceneries to explore.
Unfortunately, Thailand has a high rate of road accidents. While roads might be good, driving is reckless, and the at-fault driver is likely to be uninsured in the event of an accident. Fortunately, you can protect yourself against these risks by obtaining insurance. Notably, Heymondo insurance covers the treatment of bodily injury in motor vehicle accidents.
8. Vietnam
A massive country of more than 4,500km (3,000 miles) long, the regions in Vietnam often experience different weather conditions and climates throughout the year. No specific time of year can be classified as best since there are many climatic variations. However, summer often comes between May and October, when the country's temperatures are at their highest.
If you're looking for the most amazing beach vacations in Vietnam, the country is filled with perfect getaways, such as Halong Bay, Nha Trang, Phu Quoc, Con Dao, etc. Halong Bay is a UNESCO-listed world heritage site that should be on every traveler's itinerary during the summer. The destination is renowned for its cruise tours past the lofty limestone islands and rainforests. Here, travelers can visit the cool caves, relax on the shores, take a seaplane ride, or swim in the glimmering crystal-clear waters.
Nha Trang is best known for its crescent-like coastline, turquoise bay, and pristine beaches. The bay has several small islands enclosed by a variety of hills. Travelers visiting this destination during the summer can enjoy parasailing, windsurfing, flyboarding, and undersea walking. Due to its pleasant weather during the summer, Vietnam makes for an ideal getaway.
Thefts are common in Hanoi and Ho Chi Minh City and tourist locations such as Lao Cai, Sapa, Hoi An, Halong Bay, etc. Therefore, it's recommended to leave your belongings, including your passport, in a safe place, travel with a photocopy, and be alert. Traveling with insurance is highly recommended, and Heymondo's insurance also covers electronic equipment up to 50% of luggage coverage.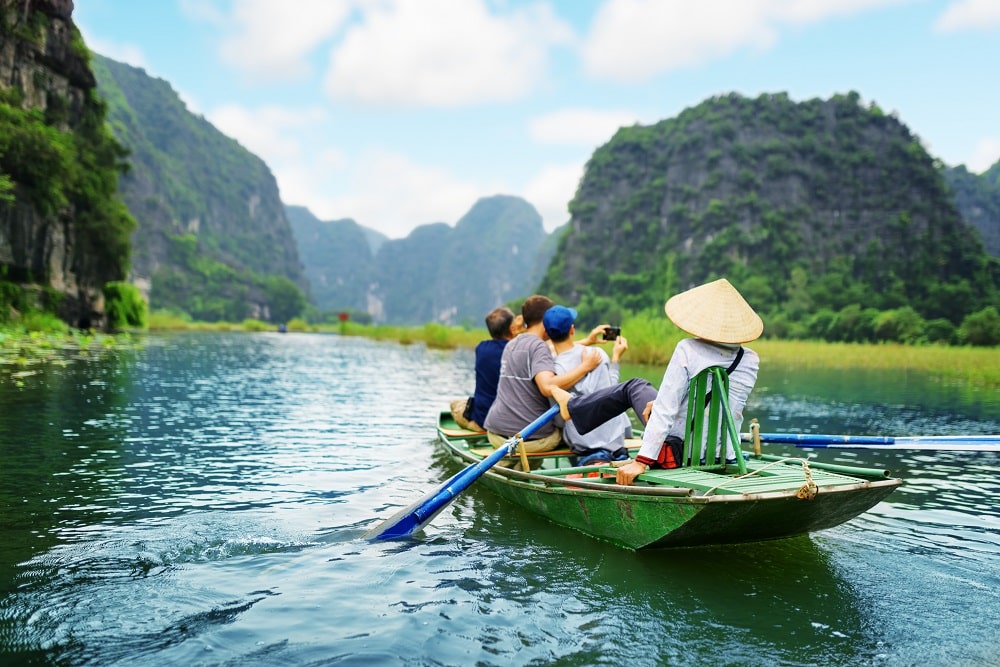 9. Indonesia
With average temperatures of about 20⁰C, Indonesia is an all-year destination. January and February are the wettest months, and this is the time to avoid volcano hikes. The high and dry season is from April to October. This period is the best to visit the country.
The dry season is perfect for surfing and diving. You can dive off the coast of Lombok, Komodo National Park, and Bali. However, if you're looking to dive around Papua and Maluku, the best time to visit is between October and April.
Traveling to Indonesia during the summer offers a range of advantages. First, the place is quieter than normal as tourist arrival numbers tend to be low at this time. The fewer people means it's easier to get around, there's no need to wait in long queues to view tourist attractions.
Second, Indonesians have a reputation for their welcoming spirit and warm hospitality. They enjoy talking to visitors and learning about their diverse customs and cultures.
But most importantly, Indonesia is home to myriads of holiday destinations. There is plenty to see, with beautiful natural sceneries, unique cultures, and more. There is something for everyone – you can lounge on the white-sand beaches of Gili Trawangan, dive in the pristine waters of Raja Ampat, or enjoy the cultural spectacles of Bali.
It is recommended to have full medical and travel insurance for stays in Indonesia. The contracted policy is recommended to cover medical expenses of at least 80,000 euros.
Southeast Europe
Sandwiched between the Black Sea and the Adriatic is a region of countries frequently overlooked when people make their travel plans – Southeast Europe. The immense success of the popular show from HBO, Game of Thrones brought more attention and tourists to Croatia, its ancient structures and incredible landscapes making for a splendid shoot destination.
But the other countries of Southeast Europe are just as, if not more attractive, and certainly worth traveling to. Visiting this region can be a great way of blending culture with nature, as these countries have enormous history, including territorial conflicts and wars. Here is a destination you may want to visit during the summer.
10. Montenegro
Montenegro is gradually becoming the preferred destination for tourists, with its rugged mountains, medieval citadels, towns and villages of the renaissance era, and the Adriatic Sea's beautiful coastline.
The city of Kotor stands out for its great beauty. It's surrounded by craggy peaks, making the bay's water cool and peaceful. The water appears black due to the reflections of the mountains that surround it. The ancient city of Kotor hosts several gravity-defying mountains, and its lively piazzas and narrow streets give it the definition of an ancient town.
Montenegro is also filled with myriads of adventurous destinations for travelers. The Durmitor National Park, an enormous slab of mountainous country, is filled with ethereal glacial lakes and epic rivers you can explore. In addition, you can visit Bobatov Kuk, the tallest mountain in Montenegro, and enjoy adventuring. You'll also find more than 48 peaks and around 60 miles of marked tracks to trek along.
Although Montenegro is a European country, it does not have European health coverage. Obtaining insurance with extensive health coverage is recommended to cover all possible contingencies before traveling to Montenegro. The European health card is not recognized as a valid document to obtain health coverage in Montenegro.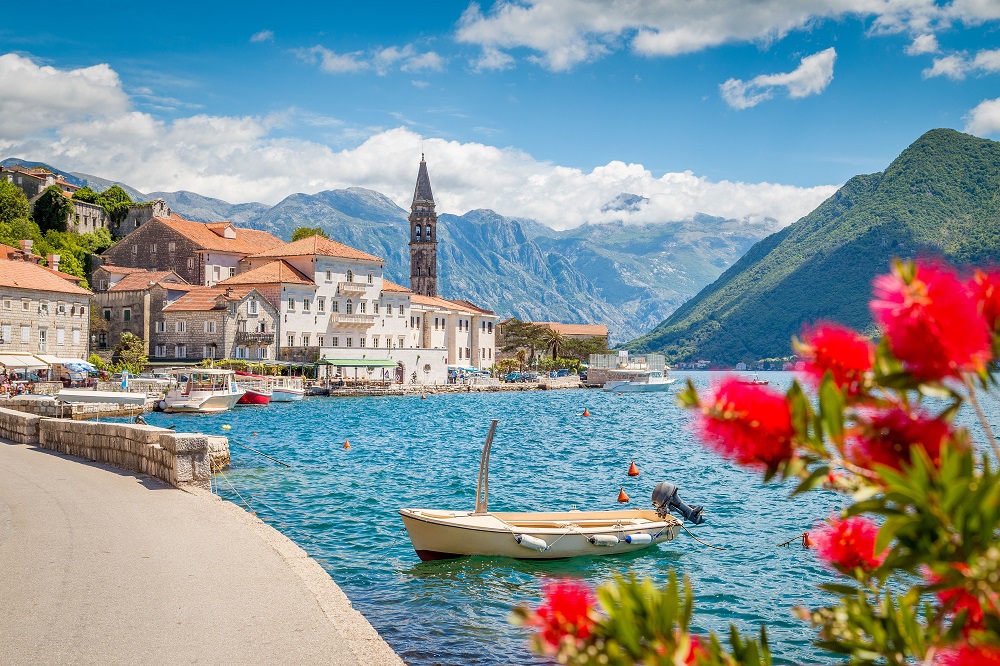 This summer, Don't Forget to Travel Insured
When traveling long distances or to countries outside the European Community – even for a single weekend – it's highly recommended to buy insurance. If you'll be flying, it's best to obtain insurance for lost luggage, document replacement, and trip interruption. If you'll be driving, it's best to have vehicle and driver coverage should you get into an accident.
Remarkably, all Heymondo's insurances include COVID-19 coverage. The coverage covers any medical expenses resulting from coronavirus, including medical PCR tests. If a return trip is impacted, the coverage can cater to medical repatriation or transportation. Moreover, the coverage caters to additional lodging expenses you may need due to medical quarantine. These expenses are covered if testing positive prevents you from returning to your country on your scheduled date.