Spain is one of the leading tourist destinations in Europe. It receives thousands of visitors every year, and a myriad of activities like site-seeing, hiking, and backpacking the cities or mountain ranges. Backpacking is a popular activity for travelers in Spain. It is a fun activity for anyone that loves adventure and traveling. Spain makes a fantastic destination for backpacking because of its abundance of destinations for activity and thriving environment. Perhaps the best part about backpacking in Spain is that you get to experience the destination's unique regions, its landscapes, and interact with its welcoming people.
Are you a fan of adventure and considering a backpacking trip through Spain? Are you feeling overwhelmed with the wide range of destinations and information? This article is for you. This article provides guidance, must-visit destinations, and other must-knows for your next backpacking escapade in Spain. Whether you are an experienced traveler or a first-timer, this article will come in handy in helping you have the best time during your Spanish adventure. Remember to always travel insured with our travel insurance. 
How much money do you need to go backpacking in Spain?
Traveling in Spain is not as expensive as most people assume. With the right information and guidance, Spain can be a cheap destination, especially for activities like backpacking.
With a low budget of 50 EUR per day.

You can stay in a dorm, prepare all your meals, and use public transportation. You can also limit your drinking and partake in free activities like relaxing at the beach and going on free walking tours. Backpacking in Spain is an ideal activity if you are traveling on a budget. 

With a mid-range budget of 130 EUR per day.

You can afford to stay in a private hotel or an Airbnb. You can enjoy occasional cheap fast foods and prepare home-cooked meals, enjoy a few drinks, and occasionally take taxis or use buses to get around. Additionally, you can afford activities like museum visits and food tours, among other free activities.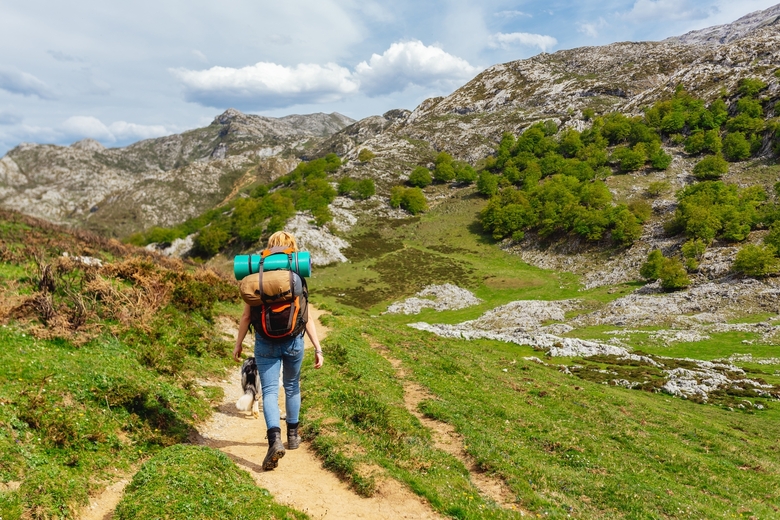 Money-saving tips for Spain
Without the right planning and guidance, you can end up spending too much money. However, some creativity and the right information can help you have the best trip without breaking the bank. Here are some money-saving tips for Spain:
Get the menu of the day.

Many Spanish restaurants have affordable "menu of the day" options, especially during lunch. These options go for around 10 to 15 EUR.

Eat free tapas.

Some Spanish cities, like Granada, have bars that offer free tapas with every drink order. So, if you are looking for free meals, you can bounce around bars while enjoying a few drinks.

Get a local host.

Instead of spending money on accommodation, you can opt for a local host. Staying with a local is also a great way to get more insight into the destinations and the best places to visit.

Take the bus.

Public transportation can save you a lot of money when traveling to Spain. Taking the bus is much cheaper than using taxis or domestic flights, especially if your itinerary is packed. Besides the bus, you can also take the train, depending on your destination.

Get a city pass.

A city pass, also known as a tourist ticket or transport pass, is a personal card that allows you to make an unlimited number of trips using regular public transport services. It can also get you privileges like skipping the line.

Use a BlaBlaCar.

This is a long-distance carpooling and ridesharing app that connects traveling car owners and people looking for rides in the same direction. 

Bring a water bottle.

Tap water in Spain is safe to drink. So, instead of spending money on water, you can bring a reusable bottle. This tip will also help you reduce plastic use and conserve the environment.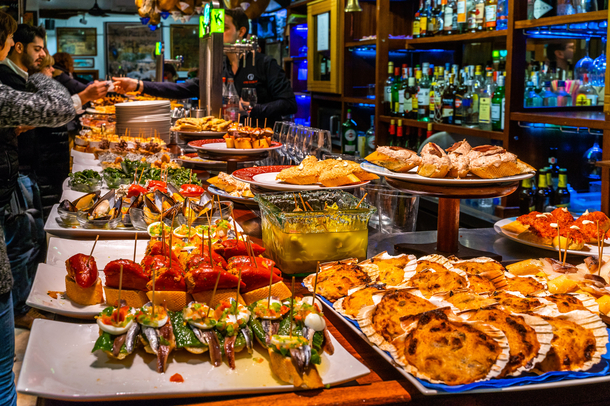 List of places to visit in Spain 
Backpacking is a fantastic activity to do in Spain because of the many incredible things you will get to see. If you decide that it is time to visit Spain, below is a list of things you can see and big cities you can visit as a backpacker in Spain:
Backpacking in Madrid
Spain's capital, Madrid, is without a doubt one of the best destinations to visit. The city has a thriving art scene, nightlife, restaurants, and museums, like Museo del Prado and El Centro de Arte Reina Sofia. While backpacking, you can visit Puerta Del Sol plaza in the city center. You can also visit time to visit Madrid's famous markets during the weekend. 
There are also great restaurants, tapas bars, and cafes to visit and enjoy. While in Madrid, you should make a point to visit Retiro Park, an extraordinary site of outstanding universal value, culture, science, and nature. Additionally, Madrid is a fantastic destination because of its wide array of accommodation options. There are hotels, dorms, Airbnb, and other options. However, its popularity makes it an expensive traveling destination.
Backpacking in Barcelona 
This is a fantastic option if you are a city person. The city has a deep-rooted history and modern aesthetic. There are beautiful mountains, golden beaches, and the exquisite Mediterranean Sea. While in Barcelona, you can go dancing from bar to club, hang out at the beach, explore world-class architecture, watch classical concerts at the Palau de la Musica Catalana, take a tour of Camp Nou, or visit the beautiful park. While in Barcelona, do not miss out on visiting la Sagrada Familia, the largest unfinished Catholic church in the world and a UNESCO world heritage site. 
There are also numerous accommodation options, including affordable ones. Therefore, if you are backpacking on a budget, there are also options for you. Barcelona is a mainstream destination, therefore, you can expect several other backpackers in the city. So, if you plan on going backpacking in Barcelona, it would be wise to plan. While a trip to Barcelona would be expensive, with the right guide you can visit the city on a budget.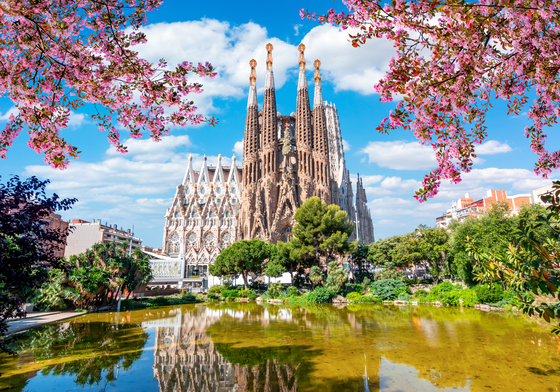 Backpacking in Cordoba
This city is among the most visited destinations in Spain. It is especially highly attractive during its patio festival in April and May. Most of its buildings have a central patio, thanks to Cordoba's warm climate. Locals adorn their patios with plants and water features to keep them cool. Its weather makes it a fantastic destination for tourists. Besides this, travelers are attracted to its culture, architecture, and welcoming locals. 
One of the key attractions in Cordoba is the Le Mezquita Mosque from the Moorish period. The food in Cordoba is also exquisite. Also, the city is quite affordable.
Backpacking in Seville 
This City in Spain is one of the most beautiful and major cities in Spain and an economic center of the old Spanish empire. It is packed with spectacular and ornate buildings, like Alcazar, Giralda, and Plaza de Espana. Therefore, Seville is a perfect destination if you are an architecture buff. 
Besides the buildings, the culture in Seville is amazing. If you visit the city during occasions like Semana Santa, when there are cultural festivities all week, you will get to enjoy the Sevillian culture even more. Additionally, Seville used to be a Southern Spain trip hub, which makes it a great destination. Travelers also love that they can easily travel to other cities like Cordoba, Granada, and Malaga from Seville.
Backpacking in Malaga
This is a must-visit city in Spain for anyone looking for sun, sea, and sand. Malaga experiences sunshine all year round, making it a fantastic tourist destination. You can spend your entire trip lounging on the beautiful beaches and soaking up the sun. Besides this, there are lots of fun activities to do in the city. For instance, you can visit many historical sites like the Teatro Romano and Castillo de Gibralfaro. You can also visit Plaza de Costa del Sol, a wonderful pedestrianized square loved for its lots of pubs, bars, restaurants, and numerous shopping outlets. 
Travelers also enjoy the art scene in Malaga. As the birthplace of Picasso, Malaga has dedicated a museum to his life, which attracts a lot of tourists. Hiking is also a popular activity in Malaga because it gives you a chance to experience its incredible views. El Caminito del Rey is a must-visit location in Malaga and a great destination for hiking. The food, accommodation, and hospitality in Malaga are also welcoming.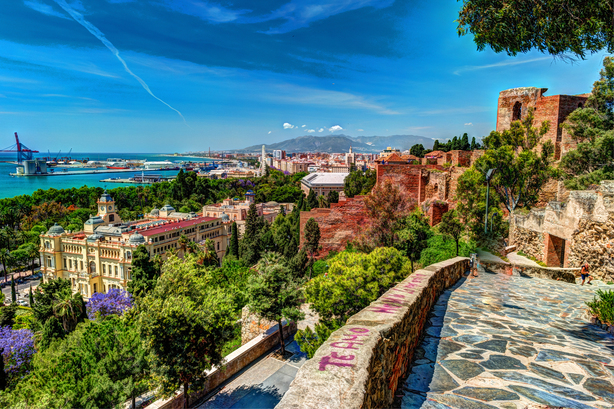 Backpacking in Granada
This is the home to the most popular tourist attraction in Spain, La Alhambra, a fascinating building that used to be a Moorish palace before they were kicked out of Spain in the 15th century. This city in Spain is so popular, so you would do well to book a ticket in advance so you do not miss out. Bars in Granada offer free tapas for every drink order, which is an advantage if you are traveling on a budget. The nightlife and food in Granada are also worth a visit. So, you can sample the local cuisine while exploring the beauty of the city.
Backpacking in Valencia
This is one of the best places to visit in Spain, thanks to its vibrance and beauty. While backpacking in Valencia, you can relax at the beach, enjoy the intriguing architecture, explore the City of Arts and Science designed by Santiago Calatrava, a renowned architect, or sample the local cuisine. The city in Spain is known for its gigantic beaches and fantastic accommodations. Valencia is also popular because it is among the most affordable destinations in Spain. It is also quieter than other cities in Spain, making it an ideal destination for travelers looking to escape the busy cities.
Backpacking in Galicia
This is among the most underrated destinations in Spain, compared to the likes of Madrid and Barcelona, because it is located away from key tourist hubs of the South and East. However, this is a benefit, especially if you are not into crowded locations. It is a beautiful destination with a lot to offer. From its interesting culture to its fascinating language (Gallego), you are bound to enjoy your trip to Galicia. You can also visit the beautiful beaches and explore its natural beauties. This destination is great for day trips or a walking tour trip to Spain.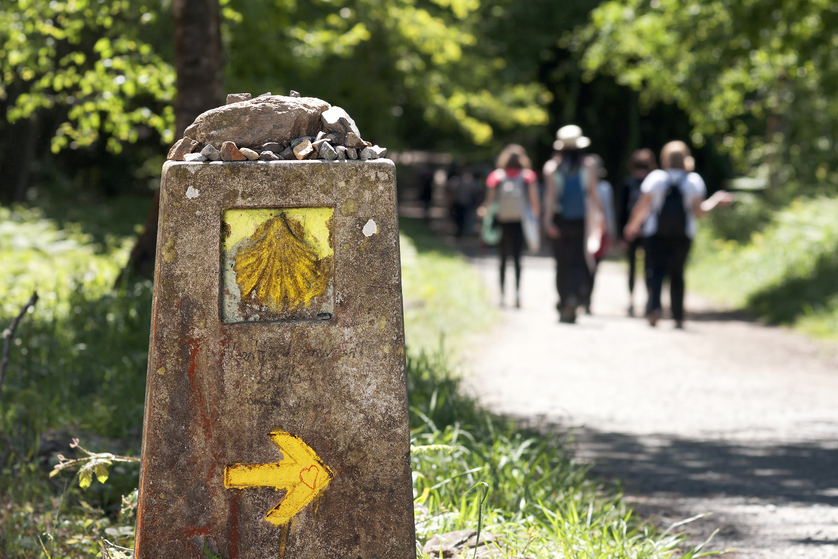 Backpacking in San Sebastian
This Basque country is quite beautiful thanks to its mix of stunning nature and exquisite buildings. The most popular places you can visit in San Sebastian are La Concha Bay and Monte Igeldo. It is also a fantastic destination because it is not crowded. This allows you to explore its beauty and mountain ranges without the hassle of crowds. Its cultural spots are also a must-visit. You can visit San Sebastian for day trips or spend a few days exploring its beauty. San Sebastian is a cheap destination.
Backpacking Spain's Islands
There are over 170 Spanish islands, including Santa Clara, Ibiza, Isa de Izaro, Garraitz, and Isla de Aquech. They are the perfect destinations for beach holidays and backpacking activities in Spain. The Spanish islands are popular for their sustainability and natural beauty. The islands have a thriving nightlife, restaurants, and incredible accommodation options. They are also quite peaceful because they are secluded and their population is not like that of the cities. Depending on your budget and goal, you can visit more than one Spanish island during your backpacking trip in Spain.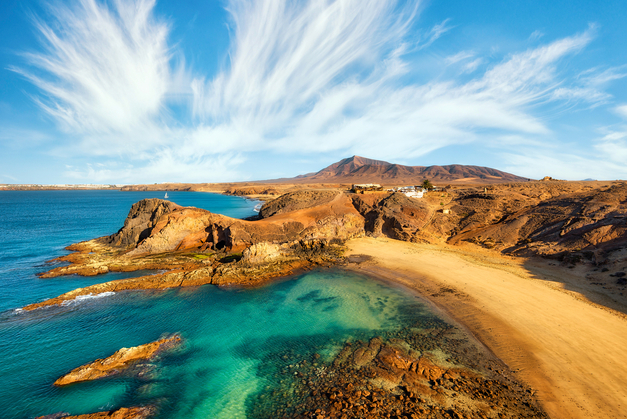 What is the best way to travel around Spain?
Spain has a lot of incredible destinations to visit. It helps that there are various travel modes to choose from, depending on your budget and the destination.
The fastest way to travel around Spain is by plane. There are airstrips in different parts of the country and flights that cover all the major cities in Spain. Therefore, you can easily go from city to city by air. This allows you to make the most of your trip as it is quite fast. Also, it is the easiest way to get to its outlying islands. So, flying is a viable option for travelers with a packed itinerary and those that are not budget-conscious. Air travel is also safe, comfortable, and efficient.
Another fast way to travel long distances in Spain is by taking the AVE train. This train travels to many of the country's key and popular cities. Therefore, you need not worry about having limited destinations if you choose this travel mode. Also, the AVE train is quite comfortable, efficient, and fast. Also, taking the AVE train is cheaper than taking a flight.
If you are traveling on a budget, the bus is the best way to get around Spain. However, it is not as fast. There are many bus services in Spain, Alsa is the most popular one. However, taking the bus can be limiting because you have to adhere to the bus schedules. Regardless, you can switch up your itinerary to match the schedules and occupy your time with great activities so you can make the most of your trip.
Another option for traveling around Spain is using car-sharing services. They are quite popular because they are affordable and environmentally friendly. You can use car-sharing services like BlaBlaCar to get around the cities and regional towns in Spain.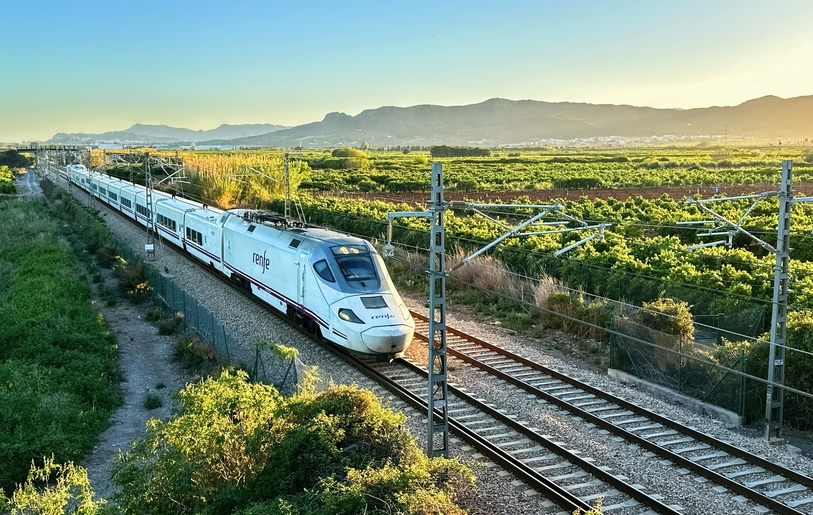 Do not travel without travel insurance
Travel insurance is a key requirement when traveling internationally. Therefore, while planning your trip to Spain, it would help to also have travel insurance. Your health and safety should be a primary priority as you plan to enjoy the trip of your life. Therefore, we advise you to invest in our travel insurance coverage as your safeguard.
Our travel insurance can cover all medical costs and covers your belongings against loss or robbery. So, if you have our insurance coverage, you can easily contact us in a medical emergency. We have the Heymondo Assistance App, that operates 24/7 in case of emergencies.
Our comprehensive Heymondo travel insurance will allow you to relish your backpacking trip without stressing over unanticipated incidents like luggage losses and medical events. Accidents like medical events and theft or loss of luggage can occur unexpectedly. However, you need not worry about them ruining your trip. Our medical insurance coverage ensures that you do not spend thousands of dollars on accidents and emergencies. Our Heymondo travel insurance covers medical aid, care by medical teams and experts, hospitalization, tests, treatments, and medical supplies.
For the sake of your peace of mind and safety, you should not go backpacking in Spain without travel insurance.