Digital nomads are remote workers that travel to different locations and can work anywhere, from libraries, research institutions, or co-working spaces. Additionally, digital nomads usually rely on electronic (especially portable) devices with wireless internet capabilities to get their work done. For this reason, most digital nomads usually work in the technology sector, like web developers, engineers, virtual assistants SEO managers, social media managers, copywriters, and tech-assistants.
Since many companies have either adopted or are heading towards adopting remote work, the digital nomad lifestyle has become very appealing to many people. Another reason the digital nomad lifestyle is attractive is that it combines work with the joys of traveling. As a result, digital nomads enjoy the best of the world and get exciting traveling opportunities.
Furthermore, the lifestyle promotes more creativity, productivity, and adaptability. Some destinations are more friendly to digital nomads than others because of their fast internet, co-working spaces, low living costs, and climate. The best cities for digital nomads are also lively, warm, beautiful, and feature friendly locals. This article discusses some of the best cities for digital nomads.
Chiang Mai, Thailand
Chiang Mai is one of the most breathtaking destinations in the world, with lush jungles, attractive temples, and vibrant markets. It is a good city for digital nomads because of its modern co-working spaces and low living costs for foreigners. The average cost of living in this city in Thailand is $950 per month. Furthermore, the city boasts fast internet of about 25Mbps. The city's residents are also very friendly and welcoming to foreigners. Therefore, you will make lifelong friends as a digital nomad in this destination. In addition, the city has plenty to explore.
Therefore, when you are not working, you can visit its exquisite attractions, attend the busy night market, or explore its jungles. The city's street food is plentiful and delicious. Therefore, you can explore various options while working there. It is also worth mentioning that this city is one of the top 15 places to visit in Thailand.
Oaxaca, Mexico
Another incredible city for digital nomads is Oaxaca, Mexico. It is a safe city with large groups of remote workers from all over the world. The city offers plenty of incredible opportunities for day trips and weekend getaways you can enjoy in between your work. While there are a few co-working spaces in this destination, you can easily find a safe and quiet place to work, depending on your job. For instance, the city boasts scenic rooftop restaurants, colorful buildings, historic buildings, and a lot of street art. Furthermore, the city is affordable and boasts direct connections throughout the region and to the United States. Therefore, you can easily move from this destination to any other destination within Mexico or in the United States.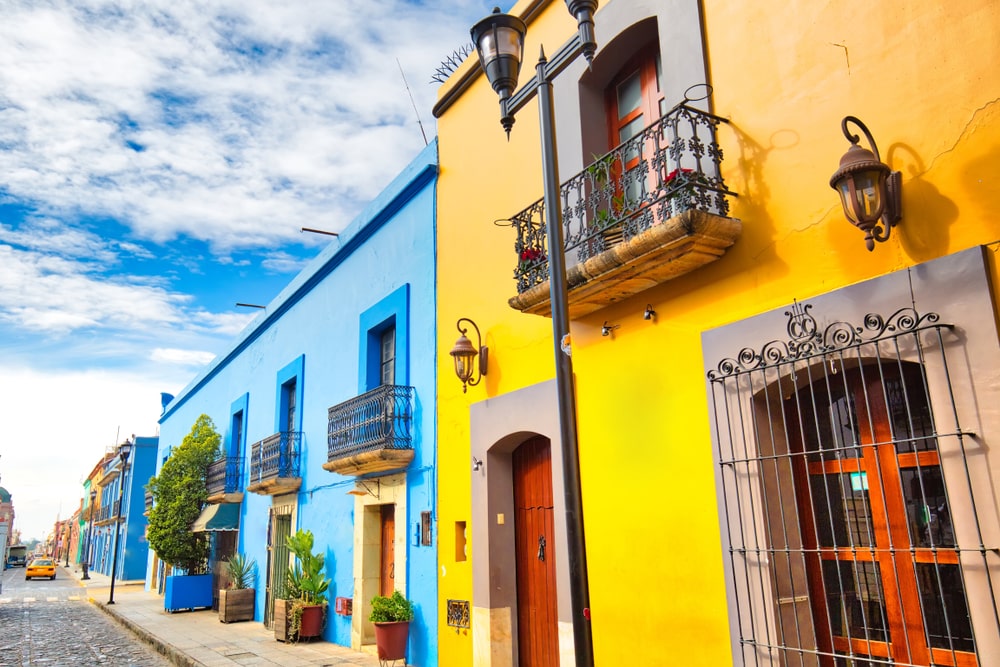 Canggu, Bali
Bali has made a name for itself as one of the best cities for digital nomads over the years. The city of Canguu was primarily known as a destination for surfers. However, Canggu has reformed from a popular holiday destination to a top digital nomad destination. This surf town is a thriving expat area with picturesque Australian-style cafes, many amazing co-working spaces, and an active digital nomad community.
This city is a developed destination with fast internet estimated at 25Mbps. Furthermore, the cost of living in Canggu, Bali, is about $1,350 per month. However, the city's transport currently does not match its increasing population and traffic. However, this is a drop in the ocean compared to the numerous benefits you will enjoy as a digital nomad in Canggu.
Ho Chi Minh, Vietnam
Ho Chi Minh is the financial hub in Vietnam and one of the cheapest destinations for digital nomads. The average monthly living cost in this city is $950. In addition, the city boasts a modern fill and is an incredibly large city, unlike most parts of Vietnam. As a digital nomad in this destination, you will meet many like-minded creatives and make lifelong relationships.
This city has everything you need to live a successful digital nomad lifestyle, including 20Mbps internet. Furthermore, the fast-paced city has a solid nightlife, numerous tourist attractions, and one of the world's best cuisine. Finally, it is worth mentioning that this is a safe city. However, it would be wise to consider some security trips to travel to Vietnam, like buying not walking around and purchasing an insurance policy.
Budapest, Hungary
This is the best city to visit if you want to enjoy the beauty and charm of Europe without breaking the bank. The monthly living cost here is around $1460, which is a very low cost compared to other European destinations. Additionally, the city offers some of the best foods. The city boasts new food opportunities on every corner at incredible prices. Therefore, for as low as $30, you will get a Michelin dining experience.
Another reason this is a good city for digital nomads is its fast internet speed of around 40 Mbps, which is hard to match. Budapest also offers an old city charm, lively nightlife, and several charming destinations for exploration. For instance, you can enjoy a cruise on the famous Danube river or try one of its over 120 thermal baths. Another interesting fact about this city is its partitioning. One of its sides features the hilly, historic section. On the other side sits the modern portion of the city.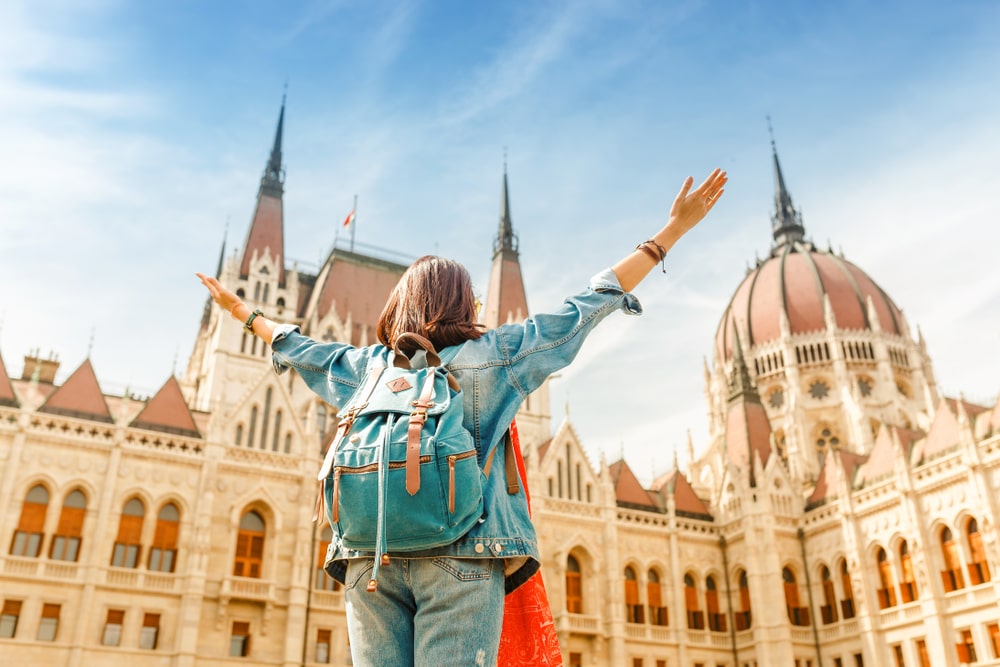 Santiago, Chile
This is one of the safest South American cities and among the best cities for digital nomads. Towering, snow-capped mountains surround the city, offering beautiful and picturesque scenery. Additionally, Santiago is a perfect destination for people who enjoy urban living but love to experience the beauty of nature. Digital nomads love Santiago because of its fast internet, many co-working spaces, friendly and welcoming locals, and high quality of life. In addition, the locals and authorities have put so much effort into attracting entrepreneurs into the city. For instance, the living costs in Santiago are impressively low, and it offers many accommodation options.
Lisbon, Portugal
Lisbon is also among the best cities for digital nomads and expats, mostly because of its low living costs. Staying here as a digital nomad costs around $2000 per month. This is quite an impressive amount since it is a European capital. Another reason this city attracts digital nomads is its many meetup groups and interesting events like the Web Summit. Also, the city offers many co-working spaces, cafes, and several other places you can work and meet like-minded individuals.
The city boasts an internet speed of 25Mbps and a vast international crowd. Additionally, this European city offers great value for your money compared to other popular European hubs for digital nomads, like Barcelona and Paris. Portugal also boasts a rich culture showcased in its artsy and colorful streets, exquisite culinary scene, and warm atmosphere. Furthermore, the city is built on hills, giving you plenty of amazing viewpoints and attractive rooftop dining facilities. There is so much you can do in Portugal as a digital nomad, like surfing, sightseeing, and enjoying the beach life.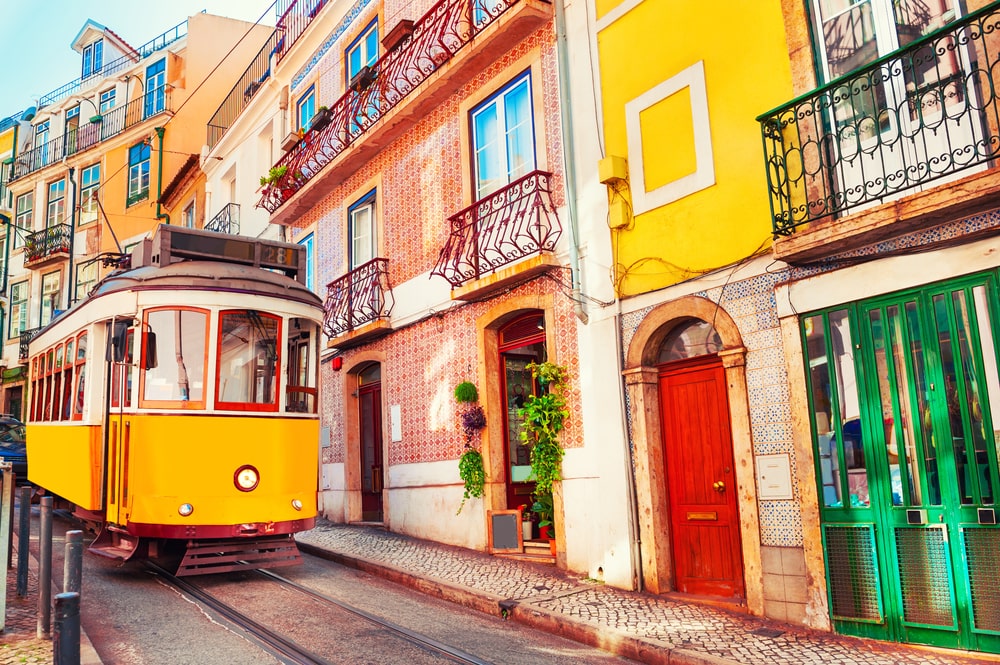 Tenerife, Spain
Tenerife is one of the largest and most populous islands in the Canary Islands. This is one of the warmest places to travel in winter because of its year-round warm weather. The Spanish island boasts a Mediterranean-subtropical climate responsible for its warm weather and beautiful environment. Apart from the weather, another reason this is one of the best cities for digital nomads is its many co-working spaces. The city also offers co-living spaces for digital nomads to prevent loneliness and provide opportunities for forging friendships.
The city has such an active digital nomad community that you can easily find like-minded people to hang out with and form lifelong friendships. Furthermore, this Spanish city has reliable internet, a good transportation network, and many opportunities for exploration. For instance, you can take pictures on the Playa de Los Roques, climb Spain's highest peak (El Teide), hike in the Anaga rural park, surf at the Playa de Las Americas, or visit the historic sites like the Old Ouse in La Orotava.
The digital nomad visa in Spain is not yet approved, so non-EU citizens will not be able to stay more than 90 days.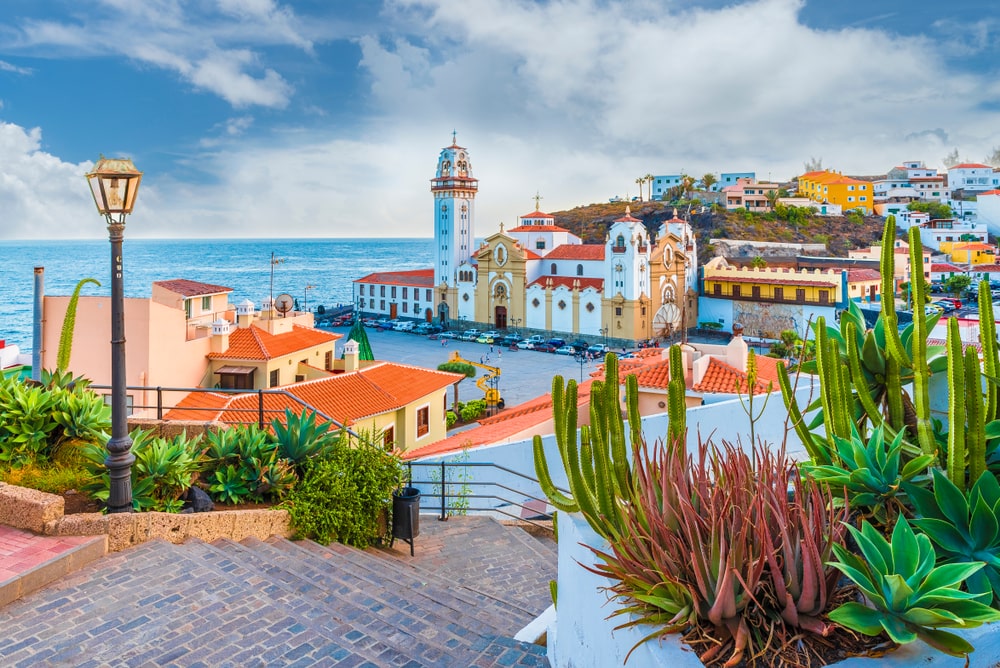 Belgrade, Serbia
This is also one of the best cities for digital nomads. Serbia offers optimal conditions for remote workers and digital nomads. For instance, the house rental costs are attractively low (around $400 per month). Furthermore, the cost of food and transportation in Serbia is low. For instance, you can dine out every day without breaking the bank. On the other hand, digital nomads can easily get around the city by taxis, buses, or air. For these reasons, digital nomads love Serbia since they do not spend much on living expenses. Another reason Belgrade, Serbia, is an ideal destination for digital nomads is its internet speed.
The city boasts a 69Mbps internet speed, which is rare even in the world's largest cities. For this reason, digital nomads in this part of Serbia, do not leave quickly. Furthermore, this European capital offers many opportunities for renting workspaces at about $12 per day. It is also worth noting that this is a safe destination for digital nomads and other tourists. The locals are kind, helpful, and warm people. Therefore, if you ever encounter problems, you can count on their help. However, it couldn't hurt to be cautious like any other destination or populous city. This destination is one of the oldest European cities with exciting nightlife, lively music, and many international guests.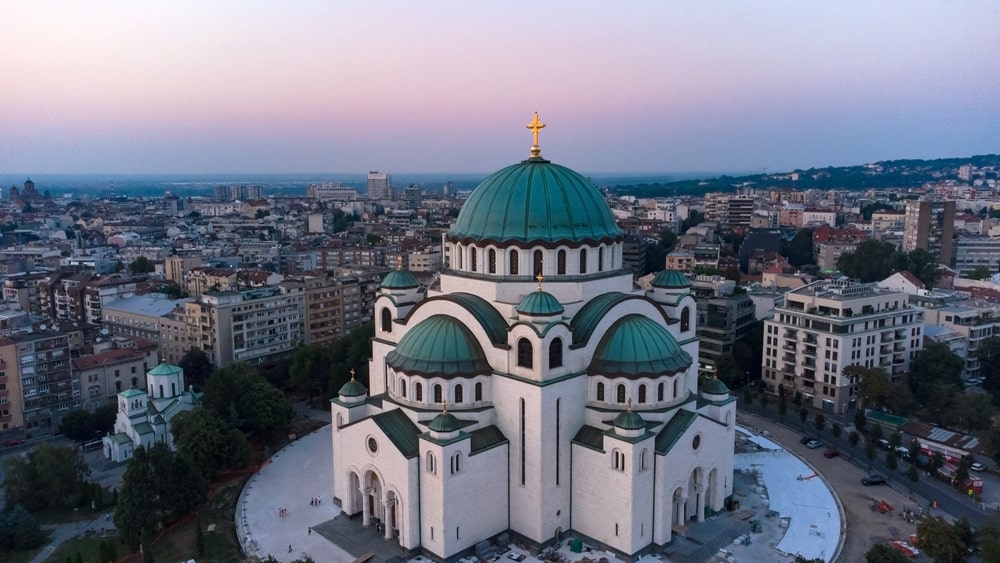 Thessaloniki, Greece
In recent years, Thessaloniki has become a popular destination for digital nomads. This European city is a harbor city in Greece's Northeastern region, dominated by rugged mountains and forest reserves. It is the second-largest city in Greece, with plenty to offer for foreign travelers and digital nomads. For instance, the city provides many shared working spaces, restaurants, accommodation facilities, and fitness centers. This digital nomad destination also boasts great historical value thanks to its numerous historical monuments. Additionally, the city has many rental options, which is great for entrepreneurs and digital nomads.
This city is one of the cheapest destinations by European standards. You can rent a private apartment in the city for less than $500, including amenities. Also, the average cost of living here, including dining, transportation, and exploration, is about $1000 per month. The only form of public transportation in this city is the city bus. While its extensive network, most digital nomads get around by taxis. Finally, the city boasts one of the fastest internet speeds in the world. Therefore, digital nomads have no trouble operating their businesses. Many cafes and co-working spaces in the city offer complimentary WiFi to clients. It is also worth mentioning that this city has numerous hubs for creatives and nomads looking to brainstorm with like-minded individuals.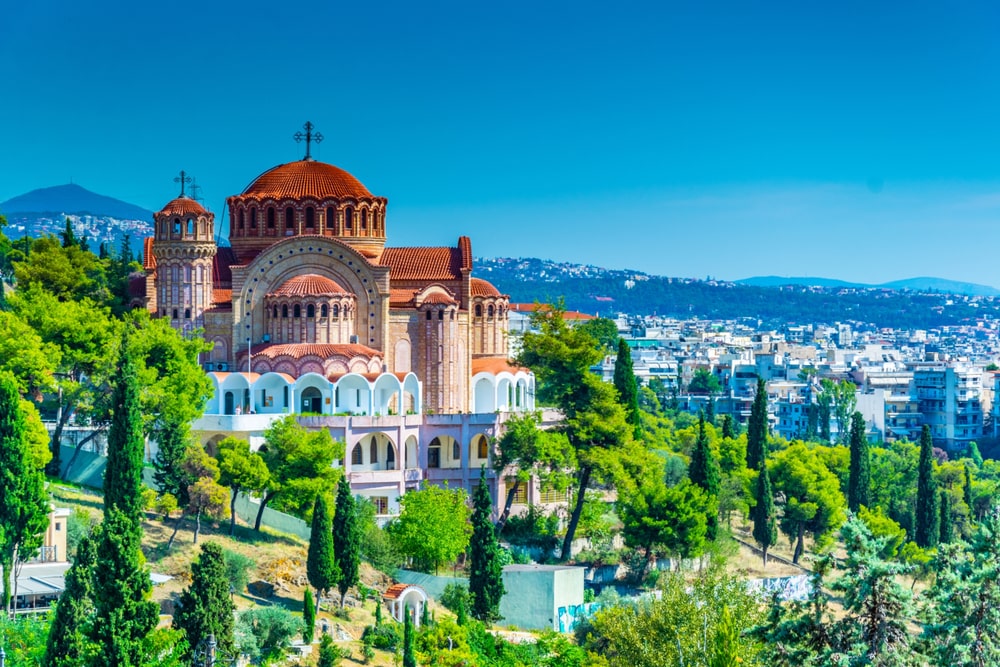 Why is travel insurance recommended for Digital Nomads?
The COVID-19 pandemic brought about many challenges. However, it also brought some blessings in disguise. For instance, during the pandemic, many companies allowed their workers to live and work outside the office. This led to growth in the international remote working scene. Furthermore, digital nomads have taken advantage of the situation. The pandemic also prompted many people to implement the digital nomad lifestyle, which is not as glamorous at all times.
As a digital nomad, you need travel insurance to cover you if you fall sick or suffer a sudden accident in a foreign nation. This type of insurance will cover the costs of treatment, care, and transportation if you fall ill in a foreign country with no family or friends. One of the best insurance companies for travelers is Heymondo. The company offers a Long Stay coverage, valid for a minimum of 90 days and renewable. This insurance coverage will give you all the security you need. Heymondo also offers the Annual Multi-trip Policy for digital nomads who travel frequently. This policy covers all trips, regardless of the destination, for a year. Both policies also offer overseas medical and dental expense coverages so that you can maintain your health outside your country and live your digital nomad lifestyle with peace of mind.