Is it safe to travel to Vietnam? Yes, the landlocked country of Vietnam is surrounded by mountains, making it one of the most popular destinations to visit. It also has tropical coastal areas, making it a great destination for all types of travelers. Temperate weather, diverse landscapes, and friendly people have made the country a popular travel destination. But it's also a very dangerous country. The country has been plagued by war for decades, and this has left its mark on the people, the land, and the infrastructure. It is not the safest country to visit, and it's not the easiest either. But if you have the right preparation and know what to watch out for, it's definitely worth the trip.
Understanding the advantages of an insurance 
When planning a trip, many people only know of the activities they'll participate in, forgetting about the risks that could come along with them. After all, a trip is a big deal, and many people think about going on one. But, even the most well-researched trip can end in disaster, and that's exactly what can happen when you're out exploring the world. If you're going on a trip anywhere, it is important you understand your travel insurance coverage.
If anything goes wrong, it covers you if you get sick or injured during your trip or in case something happens to your  personal belongings. That's where Heymondo's travel insurance comes in: You will be protected before starting your trip until the end. It covers over 200 travel risks, from passport loss and personal liability to cancellations and emergency hospitalization. Moreover, it also comes with a host of other benefits, like coverage for delayed or canceled flights, assistance with accommodation, and reimbursement for lost or stolen luggage.
Although booking travel insurance is essential, it is not a guarantee for safety one should have some preventive measures just in case of anything. Traveling can be a great experience, but it can also be very stressful and dangerous. You want to make sure you're aware of the risks that could come along with your trip so you know what to do if something bad happens. As we've mentioned, Vietnam is one of the most popular destinations for travelers looking to explore Asia and its many hidden gems.
Security Tips to Travel to Vietnam
From the stunning cities of Hanoi and Saigon to the untouched beaches of Phu Quoc, Vietnam is a veritable haven for travelers. However, while plenty of things makes Vietnam such a great place to visit, there are also a few risks you should be aware of before making the trip. Traveling in Vietnam can be a nerve-wracking experience, especially if you're not familiar with the country's culture and politics. To make the most of your stay, you should familiarize yourself with safety practices. Consider the following travel tips to make your trip go as smoothly as possible.
1. Be careful with tourist towns
Tourist towns are places where the locals go to buy souvenirs and other tourism-related stuff. These towns can be seen in most countries, as you may have seen on the map, quite a few in Vietnam, such as Hue, Danang, Hoi An, and Halong Bay. Tourist towns are usually the most crowded places in Vietnam, so it's best to avoid them. While they can be a fun spot to explore, these areas are also prime targets for pickpockets and other forms of scams. If you decide to visit a tourist area, stay alert, especially in markets and on the street. Keep your belongings close to you and avoid walking around with your wallet or purse. As you're in a tourist area, you may also be approached by scammers who will try to sell you fake goods or try to take advantage of your ignorance. It is best not to buy anything from anyone you don't know, and if someone approaches you, it is best to walk away.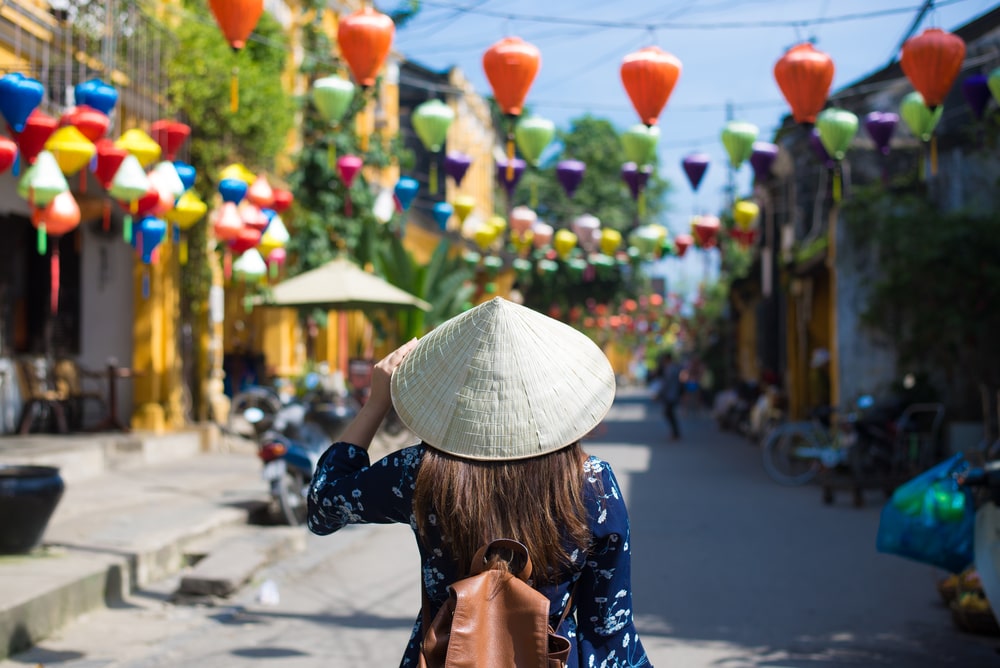 2. Don't hand over your passport as a guarantee
Is it safe to travel to Vietnam? Avoid handing over your passport as a guarantee when you are traveling. If you need to pay for something, try to use a credit card or cash instead of handing over your passport. One of the most common scams in Vietnam is the "Foreigner Rental Scam", where the scammer will approach you and strike up a conversation, claiming to be a traveler visiting Vietnam for the first time. They will then ask for your passport as a guarantee for an apartment lease or other services. You should never hand over your passport as a guarantee for an apartment lease or any services in Vietnam. You should not hand over your passport as a guarantee for a loan as it could put you at risk of identity theft or kidnapping. When traveling to Vietnam, always keep your passport in your possession. Most travel agencies will not offer the use of your passport as a guarantee for a loan, so make sure you check with them first.
3. Remain alert of your belongings
Always be aware of your belongings, especially when in crowded areas. It is best to keep them on you, especially in crowded streets, markets, and public transport. To reduce losing your belongings, keep a tight grip on them. Many tourists also get distracted by their surroundings and become oblivious. By keeping an eye out for pickpockets, you can avoid being robbed. The best way to excellent security in Vietnam is by having a bag that you can hold onto tightly so that you don't have to worry about losing it in the crowd. You should not leave any valuables in your hotel room, as it is a great risk of theft. Some thieves will even take items from hotel rooms without your knowledge.
4. Don't travel by motorbike unless you have experience
Is it safe to travel to Vietnam? Many tourists travel to Vietnam by motorbike without first doing any research. However, you should never travel by motorbike unless you are an experienced rider. Many of the roads in Vietnam are not paved and are often very narrow. The roads in Vietnam can be very dangerous and should not be taken lightly. If traveling by motorbike, always make sure you know where you are going and how to get there before heading on your journey. Helmets and protective gear should be worn at all times when riding. You should also have a full tank of gas and a spare tire. If you are in an accident, you should also make sure that your helmet is still intact and doesn't have any cracks or dents on it so that you don't need to pay for any repairs. Many motorbikes are also used to commit crimes and should be avoided.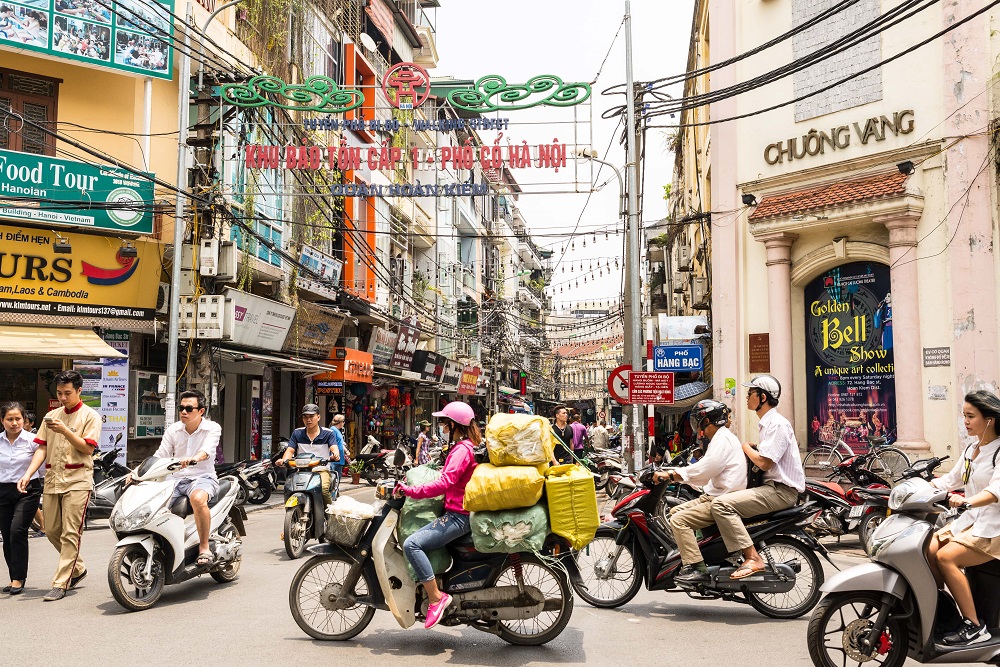 5. If you book a taxi through an App, make sure the details match
In most cases, if you book a taxi through an app, such as Cabify or Uber, it's safe to assume that the driver will be licensed and registered. However, it is important to ensure that your booking details match those on the app. If you are using an app that provides excellent tips for traveling in Vietnam, make sure this matches with the car number plate visible on the dashboard display. Booking through an app is safer than directly booking through a taxi operator or ride-hailing service provider, thus improving on your security in Vietnam.
Also, remind it's important to make sure that any service you use to book your ride is licensed by local authorities in Vietnam, especially if you are looking for a licensed taxi driver. This is simple: firstly, licensed drivers have access to far more information about their passengers than unlicensed drivers do. Secondly, they have undergone strict background checks before being allowed. You should always make sure the vehicle and driver details match those provided by the company you've booked through. For example, if you book a taxi through an app, make sure the details match the company's details.
Why Travel Insurance for Vietnam is Necessary
Even though Vietnam is a country that's safe for travelers, there are still risks involved when traveling. That's why you need travel insurance for Vietnam. This will ensure that you are covered if something goes wrong with your vehicle or if someone steals your belongings. Below are some of the reasons you should consider buying a travel insurance policy for Vietnam.
1. Trip cancellations and delays
Is it safe to travel to Vietnam? You should know that insurance policies cover you against trip cancellations. Not only does this include your trip, but also any activities you're going to be doing in Vietnam. This is because insurance companies will only payout on your claim if you cannot fulfill your trip due to an unforeseen event. For example, the weather suddenly turns bad, and you can't go because of the bad weather or unexpected mechanical errors that might cause delays.
2. Medical expenses
Is it safe to travel to Vietnam? you are likely to be traveling with many people. If one of your friends gets sick, you will have to cover the medical expenses. The same goes for if someone falls off the road and gets hurt or if there is an accident on your way to Vietnam. The medical expense coverage that your travel insurance policy will provide will also cover all of these incidents. Medical expenses always seem to be one of the most expensive things to pay out of pocket, so having insurance that will cover you against these costs is good. With Heymondo's insurance policy, you can rest assured that you will be covered.
3. Insurance for extended periods of travel
Vietnam is a popular travel destination for many, but it's also one of the costliest for travelers based on accommodation, food, and transport. It's no wonder that many people are looking for ways to save money while visiting this country. Those with a job that takes them away from home could consider long-term travel insurance. That's where travel insurance for extended periods comes in, and one can consider buying Heymondo's Long Stay insurance policy which offers great coverage for travel to Vietnam. Long-stay travel insurance for Vietnam is a great way for travelers to cover the many costs of traveling to Vietnam, especially if they have a job that takes them away from home for long periods. With Heymondo's extended stay travel insurance policy, travelers can enjoy great benefits.
COVID-19 travel requirements in Vietnam
With Heymondo, it will cover the cost of medical expenses, and you'll also be covered against theft or damage to your belongings while on your trip. It will also payout any delays while traveling in Vietnam, whether an unforeseen event caused them or not. This is why Heymondo's long-term travel insurance policy is a great option for those looking for coverage when they are traveling. The Vietnamese government is careful about Covid 19. It has kept measures in place to protect the country from the worldwide pandemic. It is a legal requirement to present Negative Covid-19 test results per passenger and proof of valid medical insurance covering Covid-19 treatment.
Considering the ongoing pandemic, travelers must have travel insurance that will cover them in the case of any medical expenses or accidents. Heymondo's travel insurance policy covers you against the costs of any medical expenses. Also, it covers COVID-19 as a whole including: COVID-19 medical expenses, trip cancellation, extra lodging expenses due to a medical quarantine, medically prescribed PCR tests and medical transportation and repatriation when testing positive for COVID-19.
When planning a trip, you always want to know the best ways to save money and make sure you're covered. A good way to do this is by taking out travel insurance, which covers you if anything bad happens. Heymondo offers several different travel insurance packages to ensure you can explore the world safely. All insurance packages offered by Heymondo includes COVID-19 coverage and much more. Below is a list of the different travel insurance packages offered by Heymondo.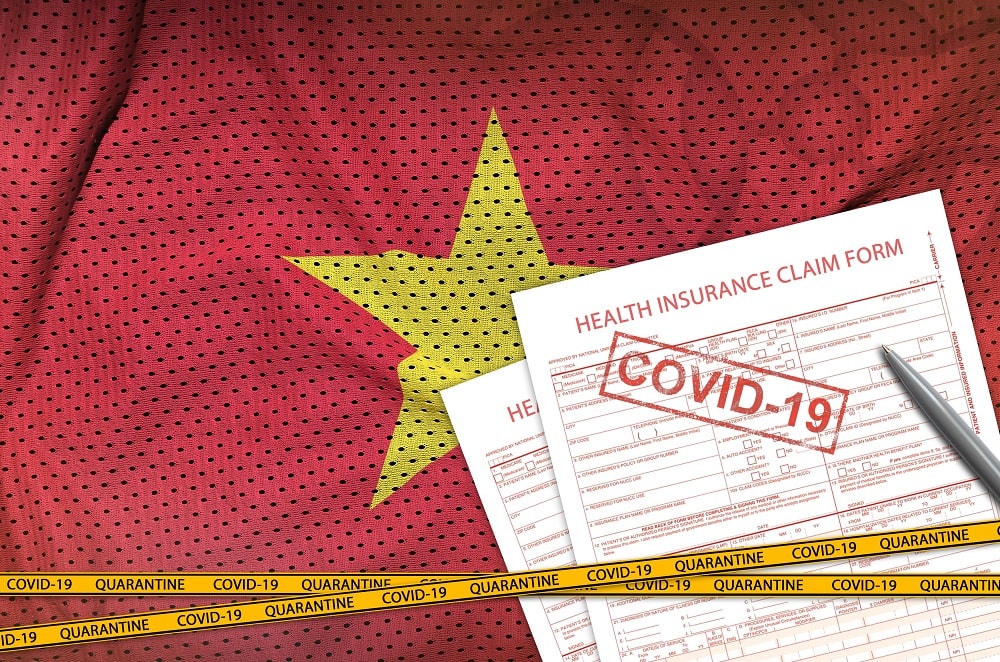 Heymondo Travel Insurance Packages
1. Single Trip Travel Insurance
Heymondo's Single trip travel insurance is perfect for people that only need to take one trip for the year. It covers you for the whole year and covers your trip anywhere. The coverage is $75 a day, which is a great price considering the coverage includes medical evacuation, emergency medical care, and repatriation. Most importantly, it covers up to $150,000 in medical evacuation costs. Annual Single trip travel insurance also covers you for one single trip lasting up to 12 months and covers you for a maximum of 1 year from the date of your trip.
2. Annual Multi-trip Travel Insurance
This insurance covers you for up to 5 trips of 12 months each. It also covers you for a maximum of 3 years from the date of your trip. The annual multi-trip travel insurance package offered by Heymondo and is perfect for anyone planning to travel for an extended period. Most long-term travelers choose to take out this package, as it's the best insurance for those planning to travel for more than a year.
3. Long Stay Cover
The Long Stay cover travel insurance package is perfect for those traveling for a long period, such as students or ex-pats, who want to be covered while away. People who stay for long periods may typically have more expensive medical expenses and are prone to other risks. Therefore, this travel insurance is perfect.
Vietnam is a beautiful country with a lot of history, but it's not the easiest to travel. It's very hot and humid, with a lot of traffic and pollution. With the right tips for traveling in Vietnam, it's definitely worth the trip. This emphasizes the need for travel insurance. There are many different travel insurance companies available on the market today. However, Heymondo is one of the few that offer a variety of packages to suit all budgets and needs.