Do you have trouble choosing where to travel in February? Travelling allows us to reconnect with nature authentically. You will also have a chance to enjoy having a good time with your family and friends. You can cure your travel curiosity by travelling to some incredible destinations worldwide.
It would help if you chose where to travel in February wisely. Some locations are expensive compared to others. You will also enjoy different experiences visiting different locations around the world. This article will offer you ten travel destinations that will blow your mind.
Where to Travel In February? Ten Destinations Not To Be Missed!
Experience nature at its best by travelling to some of the fantastic tourist destinations in the world. Some offer picturesque scenes ideal for picture taking. You can also enjoy various activities like swimming, snorkelling and diving. You will also be treated to exotic cuisines in most of these locations.
Read on to learn more about these locations. They include:
Maldives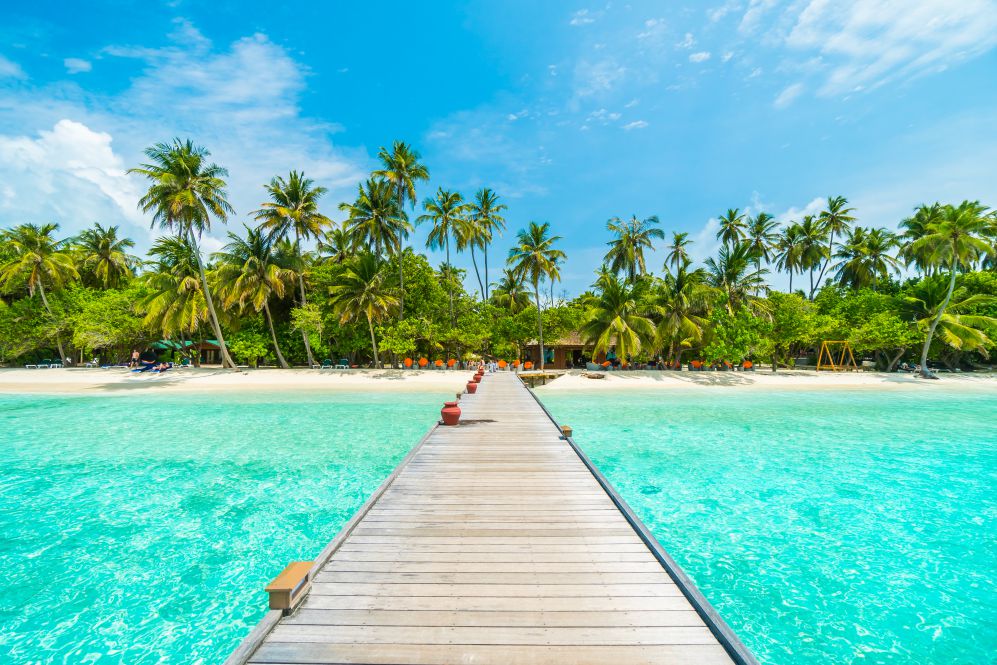 If you don't know where to travel in February, you can choose the Maldives. The Islands are located in the southwest of Sri Lanka and India. The weather in the Maldives is ideal for snorkelling, dolphin watching, swimming and other water activities.
You can visit Male, the capital, for an exotic tour of 4 nights and five days doing the abovementioned activities. Most of the activities are less than $ 200, making them reasonably affordable. Other activities that might interest you include speed boating, kayaking and walking on the beach. The location is also ideal for a honeymoon getaway.
Miami
It should feature prominently on where to travel in February. Miami should be your destination this February if you enjoy boat rides, snorkelling, and swimming. It has a lot of unique places to visit with activities to participate in.
Miami is the entertainment hub of the South of the USA and comes with many nightclubs. The music here is inspired by Mexican culture. You will enjoy mouthwatering Mexican cuisines as you explore Little Havana. Take the bus cruise to enjoy sightseeing in downtown Miami with its incredible skyline.
Lake Tahoe, USA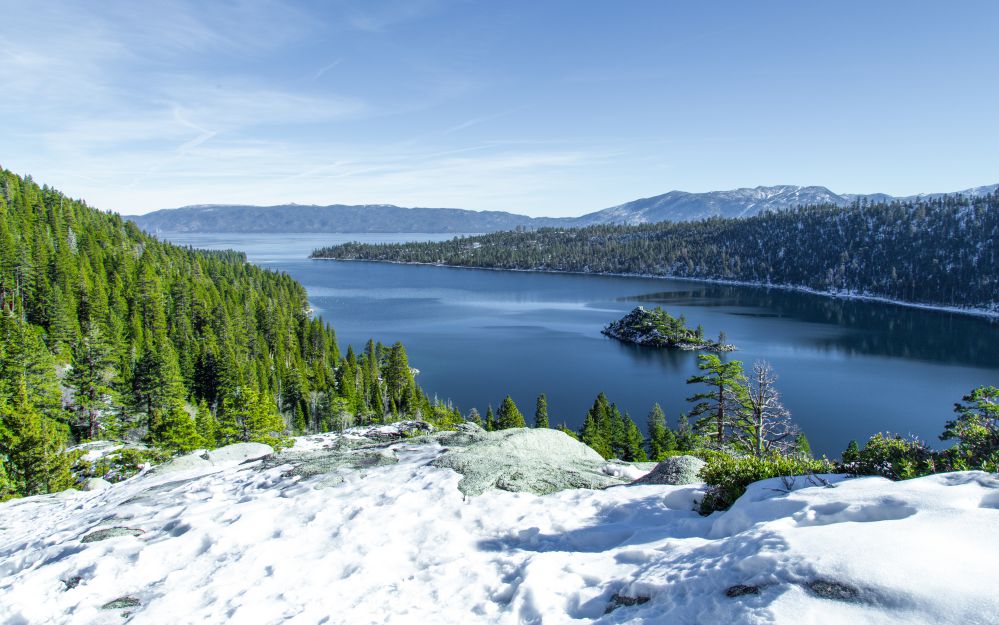 If you are looking for a destination offering high desert valleys, tree-lined mountains for hiking, or crystal clear lakes, you should try Lake Tahoe. Visit exotic places like Carson Valley. Take a break from your usual riding by taking a helicopter ride to enjoy the sparkling Lake Tahoe views. You can also take pictures in the amazing Yosemite Valley. Other activities you will have include snorkelling and hiking in the woods.
Zanzibar
You have an array of activities to do in Zanzibar. You can visit the Stone Town and Prison islands for a private tour. The charges are affordable, with charges below $50. Other locations that might interest you include visiting the Jazani Forest National Park to see wild animals. Alternatively, if you are interested in water activities, swimming, snorkelling and dolphin watching are activities you will enjoy.
Mexico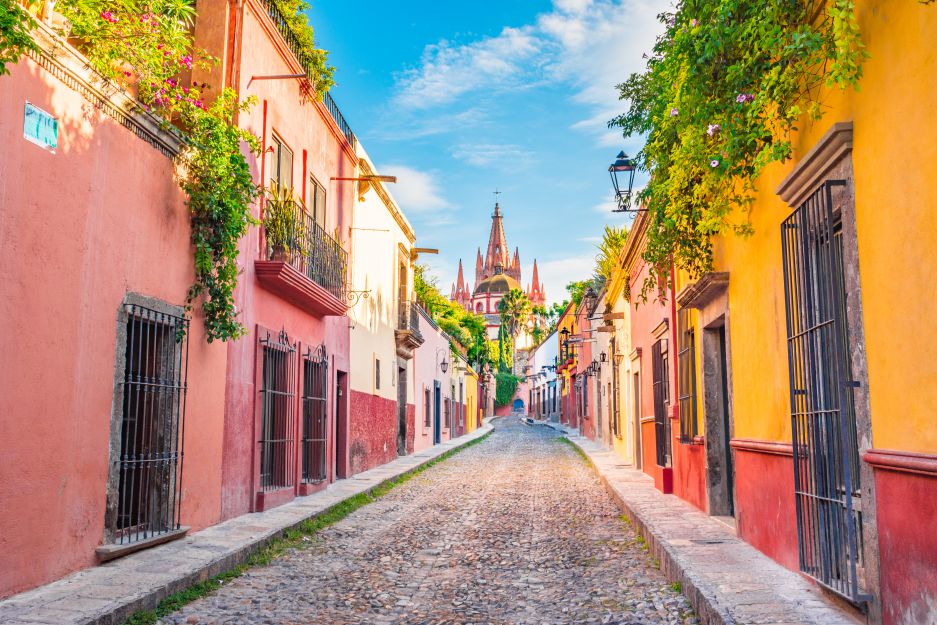 Mexico is one of the best tourist destinations in the world to travel to in February. Visit Chichén Itzá, one of the most visited archaeological sites in Mexico. Familiarize yourself with the Mayan civilization by visiting this site. Teotihuacán, also known as the City of the Gods, is an excellent site with many pyramids. The Cancun River is ideal for water activities like boat rides and swimming. The weather in Mexico is ideal for nightlife and offers you a variety of local drinks and cuisines. Mexico also has a lot of places to visit like the museums and Xcaret Park.
Cuba
Finding destinations to travel in february should be easy. Cuba is a beautiful country with lots of sun and sand. You can start by visiting the Old Havana (Habana Vieja) to learn about Cuba history. The UNESCO World Heritage site comes with a lot of history. If you like the beach, Varadero is your ideal destination. It's home to the most famous beach in the Caribbean and offers you activities like swimming, snorkelling or deep-sea diving. Other locations you should explore include Sancti Spiritus, Valle de Los Ingenios and Casa de Aldeman Ortiz, among other locations thanks to the perfect weather.
Paris
Paris is one of the best tourist destinations globally thanks to its many breathtaking sites. The EIFFEL TOWER is the most recognizable landmark in the city and allows you to view the city either at night or during the day. If you love history, the Louvre Museum should be your ideal destination. Visit the Palace of Versailles, which used to be the home to Antoinette and King Louis XIV. Other iconic locations in this city include Montmartre, The Palace of Fontainebleau, Disneyland Paris, Giverny, among other places.
Brazil (Rio de Janeiro)
Rio De Janeiro is known for many things, including the Christ the Redeemer statue the Maracana Stadium, among other attractions. Rio tours are affordable, with most costing below $ 250. The weather is also good and will allow you to see locations like Rocinha Favelaor take a hike on the Pedra da Gávea with breathtaking views. You can take a break from swimming, snorkelling, deep-sea diving to visit the inner city to enjoy mouthwatering cuisines. If you love partying, Rio is known for its wild party culture.
United Arab Emirates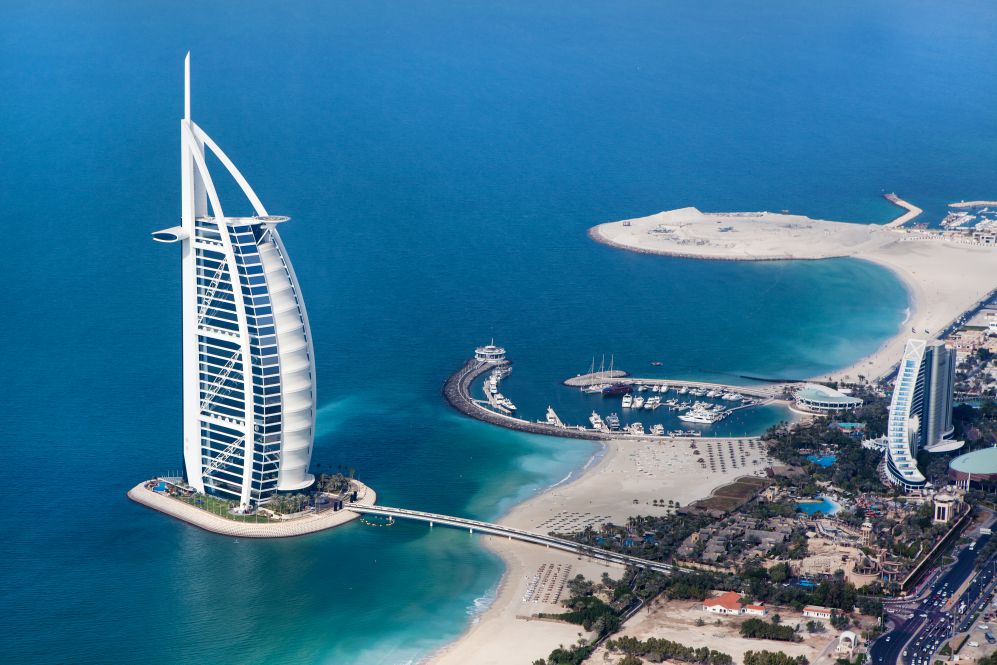 You should visit UAE if you don't know where to travel in February. The capital Dubai has a lot of attractions for you and your family. You will discover impressive skyscrapers while enjoying numerous fun activities in the city. You don't need to break a bank to visit UAE. However, you will enjoy the breathtaking sights of the Burj Khalifa. It's the only seven stars hotel in the world.
If you love shopping, visit the Dubai Mall to shop for various things from jewellery to watches. The mall also houses some of the trendiest fashion stores in the world. Other attractions you shouldn't miss out on include: Dubai Garden Glow, the Dubai Aquarium and Under Water Zoo, and the Global Village.
Canada (Banff National Park)
Enjoy some of the scenic landscapes in Canada by visiting Banff National Park. The spectacular landscape is ideal for skiing, hiking, biking, among other outdoor activities. If you enjoy horse riding, you are in luck as it's one of the common sports in the region. You can also ride a carriage drawn horse as you enjoy the breathtaking views of the mountains. Most of the experiences are affordable and will set you back a little.
Travel In February Safely
The pandemic has made many countries make their travel rules stringent to curb the spread of Covid 19. As a result, Heymondo has come up with a must-have travel insurance cover. With this cover, you don't have to worry about travel cancellation as it's covered. All you need is to choose your travel destination depending on your budget.
Heymondo has a mobile app and a website where you can contact them. It offers several insurance covers that you may need during your trip. You will enjoy a wide range of covers at an affordable price.
What Benefits Do You Get From The Cover?
If you take the Heymondo medical cover, you will enjoy medical expenses up to the tune of € 5,000,000. If you go down with a disease, you will enjoy the medical cover of the said amount. The insurance cover also covers other health care needs, including Covid 19 treatments.
The insurance also covers the extra amount incurred in case of extra lodging expenses resulting from quarantine.
It's common for people to lose luggage or get damaged during travelling. However, with the Heymondo cover, you will be compensated up to € 1000 value of luggage lost or destroyed.
Are you wondering where to travel in February? You can choose any destination without fear of losing your money due to trip cancellations. You will be reimbursed € 1500 in case of trip cancellation caused by testing positive for Covid 19. Should you test positive before the trip's starts, your money will be returned. In case of the death or illness of a family member due to Covid 19, your cancellation fees will be free.
Heymondo's Assistance App
Choose the destinations to travel to in February without fear. All you need is to visit the Heymondo App for assistance and charting. You will get a 24-hour medical chat, free emergency assistance calls and incident management in the palm of your hand. The app is easy to navigate, allowing you to get all the information you need quickly.
Travelling allows you to recover after working on your goals. It also gives you ample time to bond with your relatives. Thanks to the many destinations on offer, most people find it hard to choose a tourist destination. However, it's always advisable to choose an affordable location and offer many activities to enjoy your holiday. You also need insurance cover like the Heymondo cover if you fall ill during your trip.
Calculate your travel insurance
In this article, we have compiled for you a list of ten tourist destinations and what they offer. I hope that you found this article helpful.