If you are looking for the best spring break destinations during this time of the year, you'll find a variety of options, from theme parks to natural marvels to exciting towns.
Before leaving, make sure to take out suitable travel insurance with COVID-19 coverage for your family, such as Heymondo's one.
Also, check with the official websites, like IATA, to know the requirements to enter the country you want to visit.
To guarantee that every family member has a memorable holiday, it is vital to choose the right destination. Find out here the best spring break destinations for families.
10 Spring Break Destinations for Families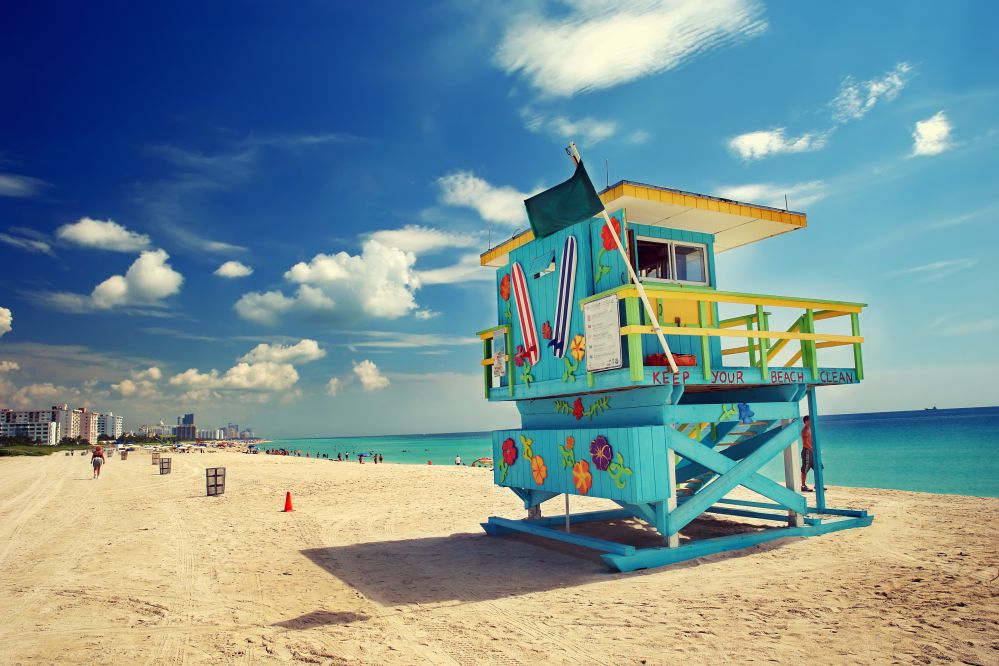 1.Florida, the perfect place for a spring break holiday
With plenty to see and do, it is hardly likely a member of your family will be disappointed.
Miles of white sand beaches, the Everglades with its reptiles, birds, panthers, the Florida Keys with its corals, and the national parks and sport fishing draw many nature enthusiasts.
Family-friendly activities like fishing, hiking, boating, and swimming are available across the state. Florida became host to one of the world's most prominent attractions, Walt Disney World Resort, in 1971. It comprises Disney's Magic Kingdom, Epcot Center, Camp Wilderness, MGM Studios, Animal Kingdom, and Islands of Adventure.
The Orlando region is also home to Sea World, Universal Studios and Cypress Gardens.
Lowry Park Zoo and Busch Gardens are two prominent attractions on the west coast.
Two Super Bowls have been held in Tampa Bay.
Spaceport USA is located on the east coast at the Kennedy Space Center.
With the growing popularity of boat cruises, Florida's seas have become a favourite destination for families enjoying Caribbean cruises.
2.Puerto Rico
Puerto Rico is the ideal destination for every family seeking a serene getaway and a wild nightlife fueled by rum. San Juan's Spanish colonial architecture provides a magnificent setting for a day of sightseeing and sightseeing.
Experience stone towers, waterfalls, and Puerto Rican fauna as you explore the El Yunque jungle. Isla de Vieques has some of the best beaches globally, including Mosquito Bay, where bioluminescent microbes make the sea glimmer blue-green at night.
3.Bahamas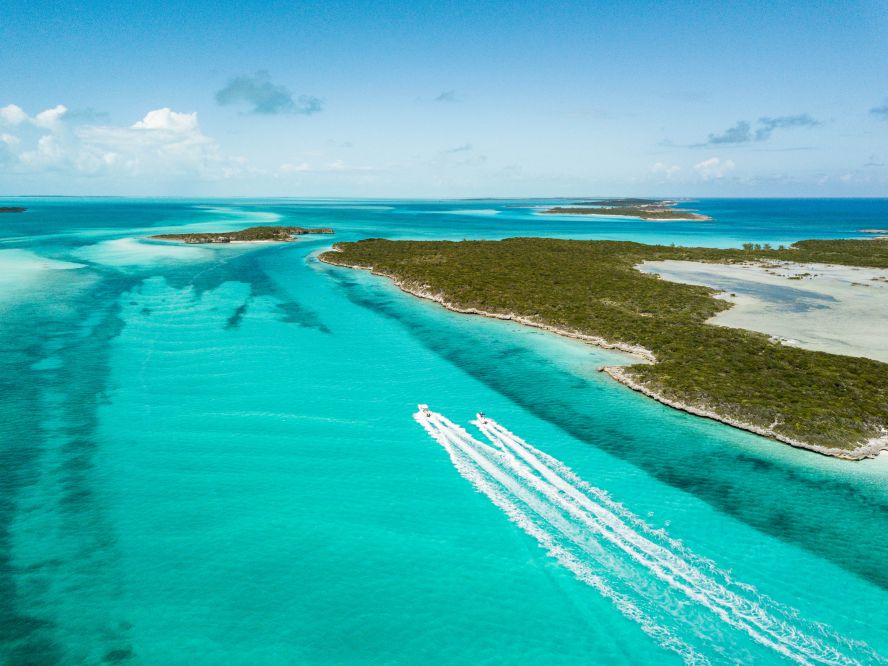 The Bahamas is a one-of-a-kind vacation destination.
The variety of choices is as wide as the 700 islands that make up the archipelago.
Look no farther than Las Vegas, whether you're looking for a vacation spot for your loved ones, a location to indulge in little gaming, a sanctuary for cruise ship passengers, or an all-out shopping paradise.
4.Malaysia
Whether your nature-loving family prefers snorkelling or scuba diving, Malaysia has it all, including magnificent coral reefs and silky sand beaches.
Malaysia is a diverse country with something to offer any family when it comes to having a good time.
Malaysia's capital, Kuala Lumpur, is home to the world's highest twin structures, the ultra-modern Petronas Twin Towers, which stand within blocks of each other.
The Petronas Towers rise 452 meters above the city, and the area is home to several colonial-era palaces and structures.
There are a plethora of attractions within a short drive of the city including islands, mountains and record-breaking caverns, as well as innumerable temples and a rare opportunity to explore the fauna-rich rainforest of Borneo.
One of the most diverse marine ecosystems globally is found in the seas of Sipadan Island, which are home to endangered species like the hawksbill turtle and whale sharks.
5.France, beautiful city to travel with kids
It almost comes as no surprise that the French capital is a giant magnet for international tourists, more than any other city on the planet. It is popular due to its unique history, cuisine and wine, and unique landmarks.
Paris is one of the world's most famous cities. The Louvre Museum, Notre-Dame Cathedral, the Eiffel Tower, and other historical attractions bring visitors from all over the globe to the City of Lights.
Disney Land is a great place for kids to play, and there's nothing like a good game for family bonding.
Two theme parks, resort hotels, Disney Nature Resorts, retail, eating, and amusement park, and a golf course make up Disney Land.
6.Singapore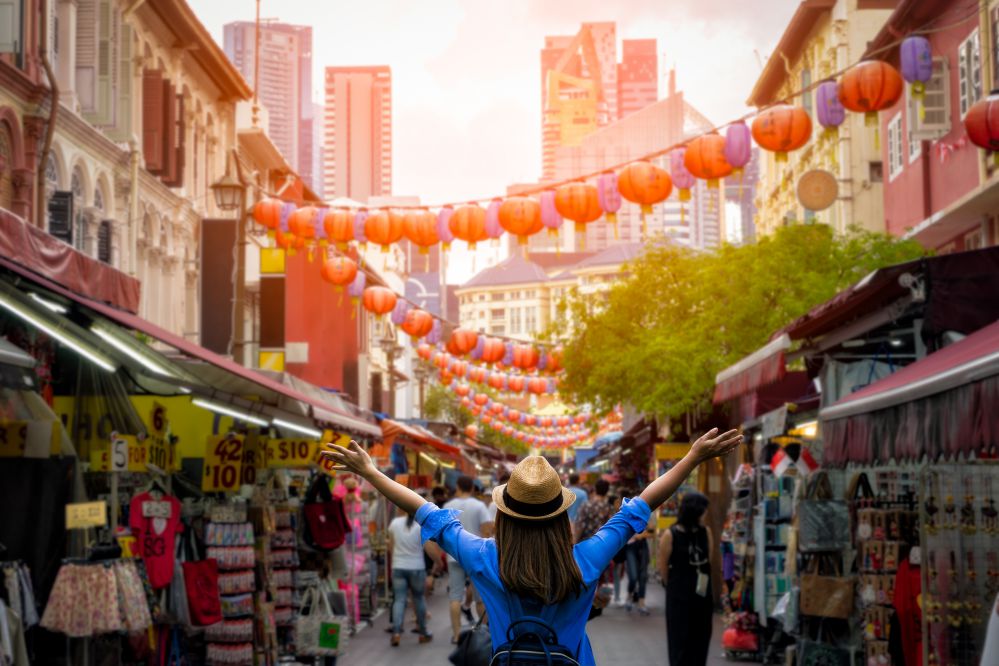 Singapore is one of Southeast Asia's most impressive countries.
A national garden and a popular tourist destination for locals and visitors alike, the plant kingdom is on exhibit in a way that both entertains and educates the public.
National Orchid, Ethnobotany, and Ginger gardens are just a few of the many varieties found in botanic gardens.
The Siloso Beach on Sentosa Island is ideal for a relaxing day at the shore.
The Singapore Flyer, Asia's tallest Ferris wheel, can take you to a height of around 165 meters. Located on Sentosa Island, Universal Studios Singapore has 28 exhilarating rides in seven themed zones.
Chinatown is a must-see for families in Singapore, which has a lengthy history and significant influence over its culture.
7.Hawaii, on top of family-friendly destinations
Only a tiny portion of what makes Hawaii so unique is its tropical climate and laid-back Pacific Island vibe.
There is no better place to go with kids than the islands of Hawaii, with their gentle waves and laid-back atmosphere.
These volcanic islands, which rise out of the water, boast a variety of magnificent landscapes, from the lunar surface of Kilauea volcano to dense forests teeming with exotic flora.
Kauai's beautiful Na Pali coast is littered with waterfalls, while the Waimea Canyon of Kauai was formed by ancient rivers that dug deep into the rock.
Active volcanos can be found on the Big Island.
The vast Pacific Ocean surrounds all islands, teeming with marine life that may explore in various ways, including snorkelling, scuba diving, surfing, or simply going for a dip after a day of sunbathing.
8.Croatia, one of the funniest spring break destinations
Many visitors to Croatia are drawn to the country's ancient towns and natural beauty.
Galleries, museums, eateries, and shopping can all be found in Zagreb, the country's dynamic capital city.
Scuba diving, windsurfing, and water skiing are just a few of the activities available on the numerous gravel beaches that line the shore.
Croatia's lovely islands are located in the Adriatic, a paradise for yachters and people who want to relax and enjoy the Mediterranean sun.
10.Iceland
Everything in Iceland is an ethereal and breath-taking natural beauty.
Snow-covered volcanoes, ice fields, and mountains abound in the scenery.
You won't find anything like the Nordic ice vistas anywhere else, with their rough and unmatched landscape.
The Blue Lagoon is a popular tourist destination in Iceland for a good reason, the mineral-rich water in this geothermal spa exfoliates the skin.
11.New Zealand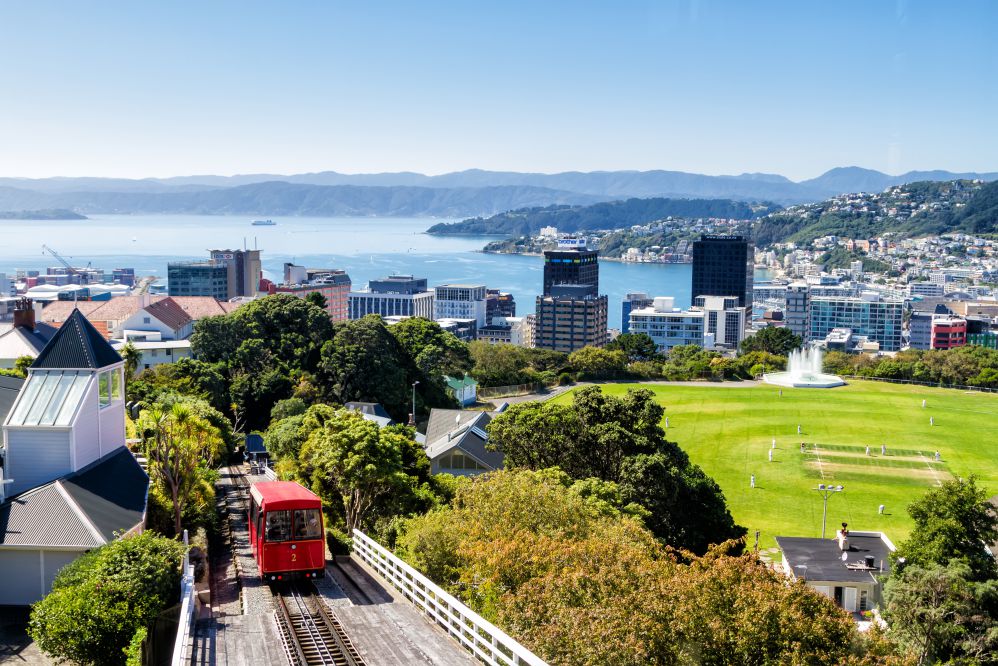 In New Zealand, it's not unusual for individuals to smile and say hi to strangers as they walk.
There are world-famous wineries in New Zealand and bungee jumping in Queenstown.
In the Waitakere Ranges of Auckland, New Zealand.
Waitomo is a great place to go caving and canyoning while
Rotorua is great for zorbing. Jet boating, skydiving, kayaking, and heli-skiing are just a few of the extreme sports available.
New Zealand is home to various animals, including birds, dinosaurs, dolphins, and a plethora of other sea species.
Lake Taupo's waterfalls and Lake Quill are one-of-a-kind experiences with their breath-taking beauty.
Travel with kids safely with Heymondo
Heymondo travel insurance covers your medical expenses, including those incurred as a result of coronavirus infection, and:
Medical expenses of up to 10 million euros when traveling.
365 days a year, 24-hour medical care, including in the event of COVID-19 infection and medically approved PCR tests throughout your vacation.
Additional housing costs associated with medical quarantine are reimbursed when a patient tests positive and is ordered by a physician.
Cancellation coverage if you test positive for COVID-19 before to the trip's start or if a family member becomes ill or dies as a result of COVID-19.
Heymondo's support App: 24-hour medical chat, free emergency service calls, and incident management all in one convenient spot.
Additionally, when you purchase travel insurance through Heymondo, you will receive the COVID-19 certificate. This document details the COVID-19 medical aid that is covered and required for entry into numerous countries.