Are you currently taking time off work, or are you enjoying your vacation days? Planning on what to do during your vacation or time off happens to be one of the most frustrating things since it's never easy to decide on one thing or place. Again, who said that it has to be one thing or place you can visit?
Here is an idea: why don't you plan something with your friends? That way, you'll be under less pressure on what destination or activity to partake in since you'll have people with whom you can bounce ideas off. Also, traveling with friends is one sure way of ensuring that the trip will be fun, memorable, and eventful. Sometimes even with friends, vacation ideas may be sparse, but this article is here to help you with some of the best destinations to travel with friends.
1. Las Vegas, Nevada
Famously known as the sin city, Las Vegas is one of the ultimate party destinations to travel with friends. The city offers a wide range of activities such as gambling, eating, shopping, sports, and drinking. Las Vegas offers the promise of a high life and delivers it at the lowest costs you'll ever find.
While in the city, it's hard to distinguish between the day and the night since the city is always buzzing, especially on the Las Vegas strip, where it's always party time. What of the accommodations, you ask? The city is full of very affordable hotels yet offers world-class services to its guests. The drinking policy at most casinos is very relaxed, and you are assured of multiple free drinks.
If you happen to be a bachelor and bachelorette party, then Las Vegas is the place to be. With nighttime being party time, the day is there for you to shake off the hangover while preparing for a night out again. Las Vegas isn't only about the party scene; you can also decide to visit the renowned Red Rocks for a hike. The hike takes about three hours though it's pretty challenging, but it presents an excellent way to sweat out the alcohol in your system.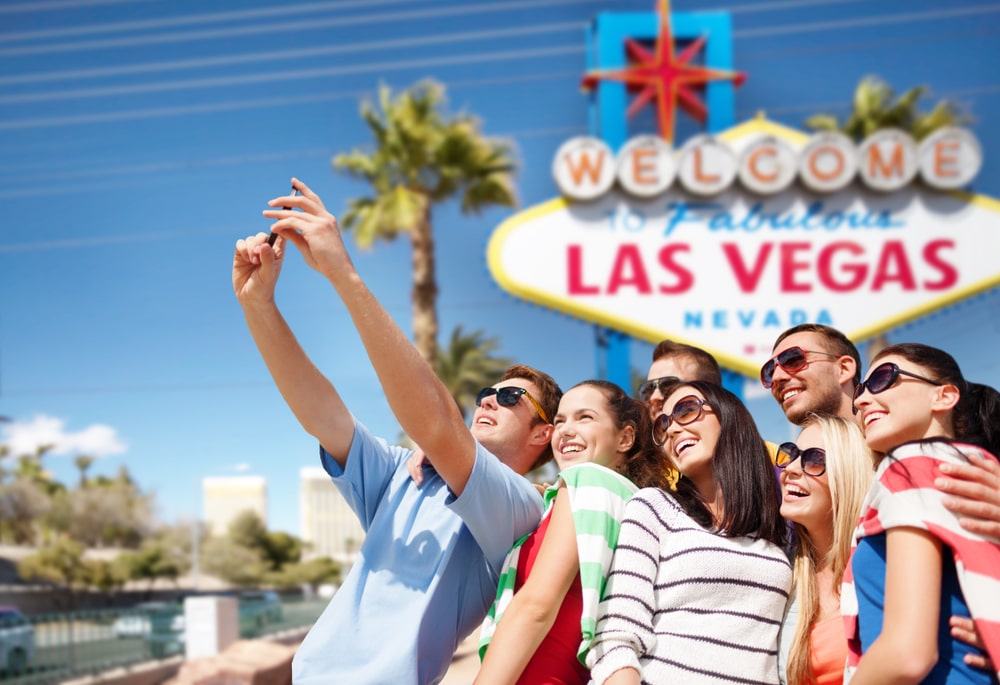 2. Amsterdam, The Netherlands
No place gets better than this; the capital city of the Netherlands, Amsterdam, is one of the continent's largest and most historic cities. The city is revered for its history, food, and culture, not forgetting that Amsterdam boasts of offering you and your friends one of the best, if not the best, nightlife you'll ever experience.
The city is known for its majestic riverfront buildings, canals, and vast bike paths. These paths offer you the chance to move around the city on a bicycle, allowing you to take in every inch of the city without access restrictions faced by people using cars. With the canals also being used as a means of transportation, you can decide to go for a canal cruise.
The museum scene in Amsterdam is something that is to be desired since it is home to some of the most famous museums in the world, like the Van Gogh Museum, Anne Frank House, and Rijksmuseum. You can also enjoy a picnic with your friends in Vondelpark. If you are a beer lover, you must know of Heineken, so if you visit Amsterdam, be sure to visit the Heineken Experience.
3. Reykjavik, Iceland
Have you ever had the chance to watch any Viking-related show? If you have, then you might have heard the name Iceland. Iceland is filled with beauty, culture, and history, but the capital city Reykjavik is one of the country's best destinations to travel with friends. Just as very part of this majestic land Reykjavik is known for its dramatic landscapes that include Mount Esjan.
The architectural designs of the buildings in the city are also very eye-catching. In a country known to snow all year round, there are many activities you and your friends can partake in, including skiing, snowboarding, or even hiking. If you and your friends aren't fans of physical activities, you can decide to visit the Hallgrimskirkja Church, the zoo, museums, or even go whale watching in the Faxafloi Bay.
The entertainment scene in Reykjavik is also outstanding, with two film festivals held every year and not forgetting the nightlife. Also, while in Reykjavik, don't forget to try the local cuisine; it happens to be a divine experience. Do not forget about the northern lights, popularly known as aurora borealis, during the summer.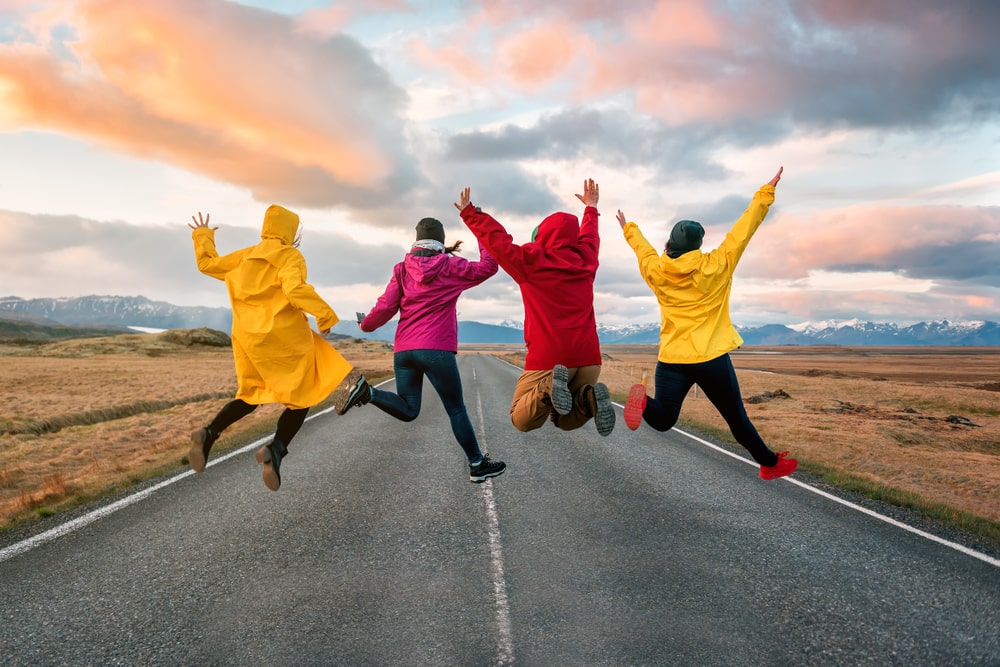 4. Barcelona, Spain
Now speaking of cultural fusion, Barcelona, the capital of the Catalonia region in Spain, is one of a kind. This city exemplifies everything Spain has to offer, from the culture, food, architecture, beaches, and fashion, and for those sporting fans, you'll be familiar with the name Camp Nou. To fully experience the history of this beautiful city, you can visit Parc Guell, Barcelona Cathedral, and Sagrada Familia.
When it comes to Spanish architecture, you can enjoy it by visiting Casa Mila, Arc de Triomf, or Montserrat. The sandy beaches of Barcelona make this city a must-have in the list of destinations to travel with friends. The Spanish cuisine on offer in this city is something that you must try. The city also promises one of the best nightlife experiences ever.
5. Lisbon, Portugal
Lisbon is one of the most beautiful places you'll ever visit. The city is dripping with culture, history, beauty, and everything in between. Lisbon offers a wide variety of activities and sites for you and your friends to enjoy. These sites include Torre de Belem, the Tile Museum, the Monastery of Jeronimos, Sintra, the bulwarks of St George's Castle and the Padrao dos Descobrimentos.
Have you ever wanted to have an underwater experience without having to swim? Then this is the city to be in. Lisbon offers an underwater experience like no other at the Lisbon Oceanarium, where you'll get to watch sharks, penguins, and moray eels in their natural habitat.
Also, there are some experiences that you have to try so that you can claim for sure that you've been to Lisbon, such as boarding the Funiculars, visiting the Mercado da Ribeira, riding tram 28, eating and drinking in the Barrio Alto and getting lost in the Alfama district.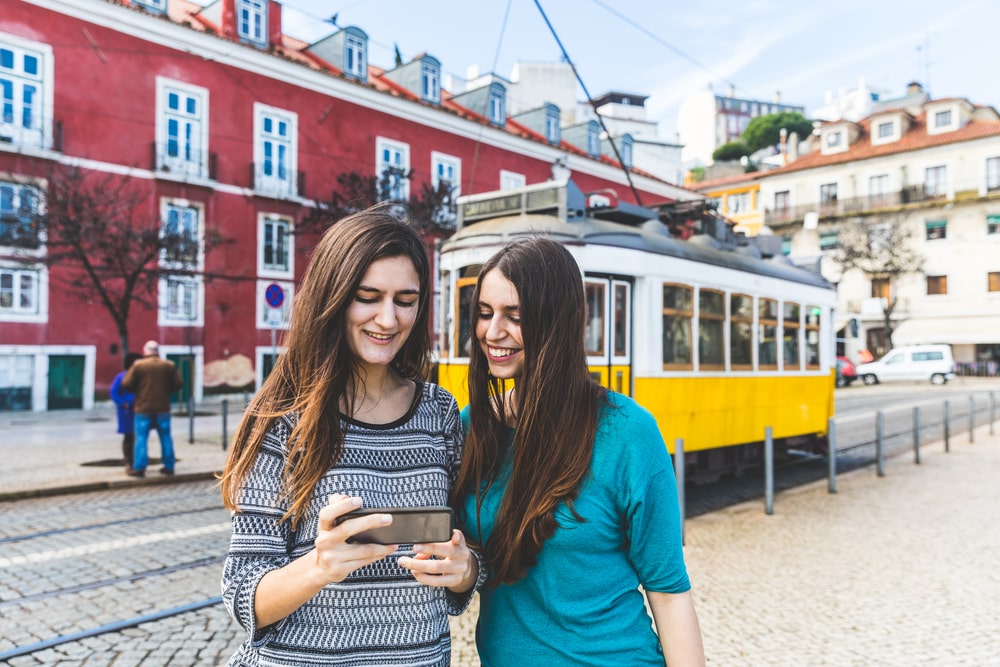 6. London, United Kingdom
Regarded as one of the most iconic cities in the world, London is filled with plenty of attractions sites that make it one of the leading destinations to travel with friends. A city that is a major economic, cultural and historic hub like London offers a wide variety of activities and experiences that will make your vacation experience memorable. All these experiences and activities are available for different budgets.
Some of the most renowned sites in London include Buckingham Palace, Big Ben, the London Bridge, Downing Street, the London Eye, and hitch a ride on the underground. The city of London also boasts of some of the world's most renowned museums and art pieces.
If you and your friends happen to be interested in sports, you can catch a football match at one of London's most iconic stadiums. With London being home to people of different cultures, there is a wide variety of cuisines on offer. Some restaurants are also known for their fondness for fussing foods from different cultures and coming up with dishes that will blow your mind.
7. Paris, France
The city of love, Paris, is one iconic city that has been ranked among the world's most visited cities. The city of Paris is well known for being the world's fashion, art, and cultural capital, making it a must-visit in the list of destinations to travel with friends. You and your friends can indulge in many activities, such as visiting the Louvre Museum, home to the world's largest art collection, enjoying a picnic next to the Eiffel tower, visiting the Notre-Dame Cathedral, or going shopping at the Champs-Elysees.
Other sites include architectural marvels such as Arc de Triomphe and Pompidou Centre. Between September and October, fashion enthusiasts, designers, moguls, and models flock to the city for the annual Paris fashion week. Also, don't forget the French are world-renowned for their cuisines, so don't miss out, especially the pastries. And for the lovebirds, you can visit the Pont des Arts, famously known as the bridge of love.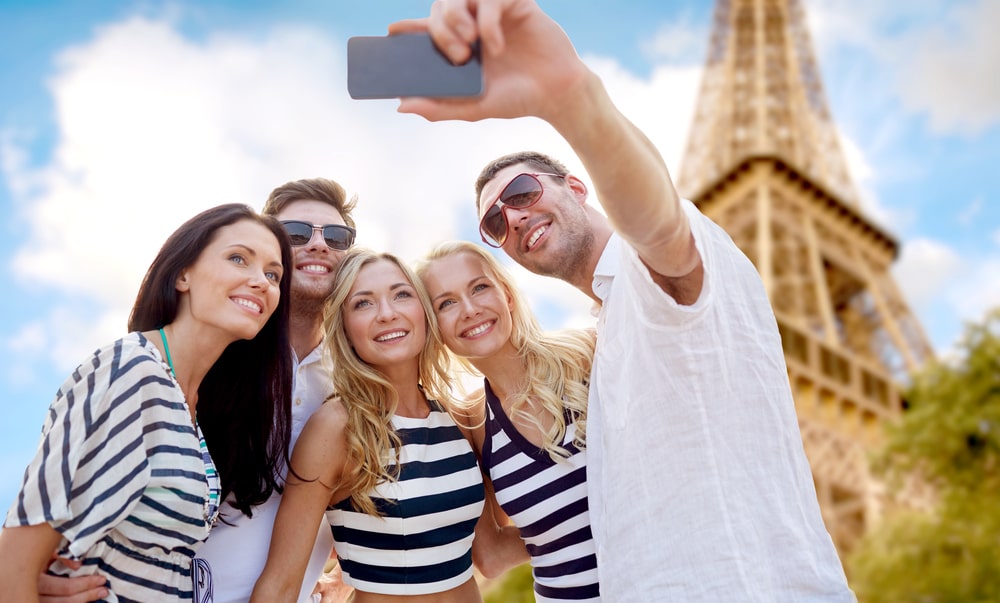 8. Punta Cana, Dominican Republic
Talk about a tropical paradise, and you'll be describing Punta Cana. Punta Cana, located on the east coast of the Dominican Republic, is the most visited Caribbean destination. This destination boasts of a 30-mile coastline that allows for various water and underwater activities such as snorkeling, diving, flyboarding, jet skiing, underwater cave exploring, and boating. Along the coast are also casinos, golf courses, and water parks.
The culture of Punta Cana is one of the island's charms ranging from the cuisines to the way of life. Apart from the beaches, you can also decide to take your friends for a visit to the UNESCO-listed Colonial Historic District of Santo Domingo. Regarding hospitality and accommodation, Punta Cana is second to none. The sounds of the Guiro, Tambor, and Accordion along the beaches add to the allure of Punta Cana.
9. Austin, Texas
Regarded as the live capital of the world, Austin, Texas, is a city like no other. Austin is home to some of the world's most well-known museums and art pieces. One of the key attractions of Austin is the live music no matter where you are in the city, there is always some live music playing somewhere. Also, Austin plays host to two annual music festivals, the SXSW and Austin City Limits Festival. With music constantly playing, the nightlife of Austin is always a spectacle.
The people of Austin are also well known for their barbeques which is part of their Texan heritage. If you and your friends are fans of outdoor activities, then Austin isn't short of fun outdoor activities ranging from biking and boating to hiking; Austin has it all. The weather in Austin is also one of the primary reasons you and your friends will fall in love with the city since it's always sunny for most of the year.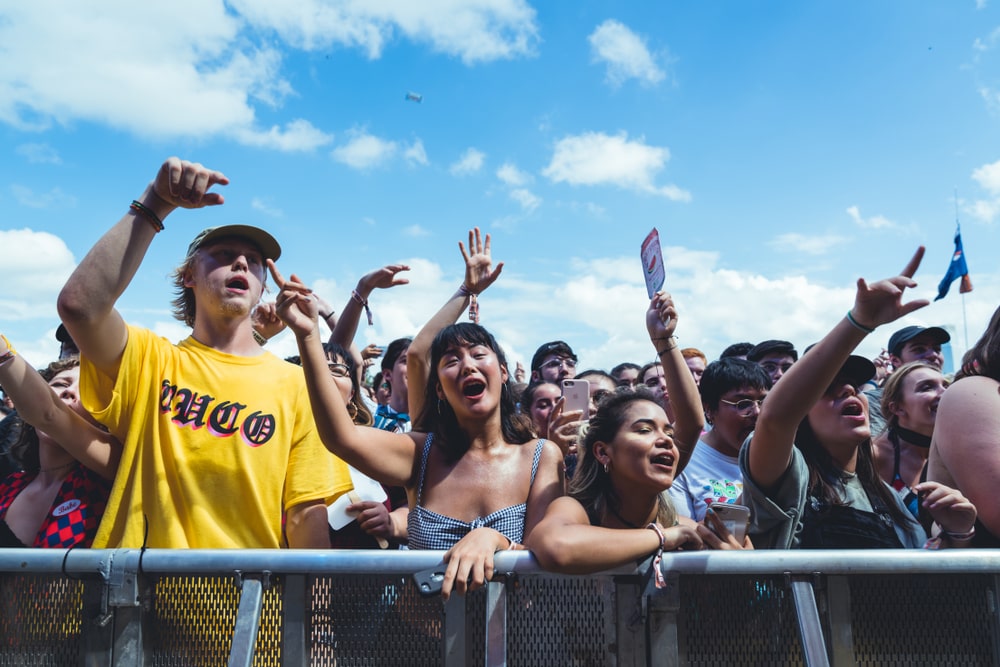 10. Prague, Czech Republic
Most people refer to Prague as the city of superlatives since almost everything in the city is the largest or best. This city is full of history in that every street is historical. Some of the historical features in the city include the Prague Castle, which holds the record of being the world's largest ancient castle, and the astronomical clock, which is also the world's oldest astronomical clock and Old Town Prague. The city of Prague also has its unique expression of art known as the John Lennon wall, a wall filled with graffiti art, and it also serves as a historical symbol.
It also won't be considered a complete Prague trip if you don't participate in the costmary drinking of Czech beer. Prague also boasts of a very vibrant nightlife with over 600 bars and over 100 nightclubs. Also, the city is home to the world's largest nightclub. One of the most iconic nightclubs is Karlovy Lazně, a five-story club with different music playing on each floor. These qualities make Prague a must have in your list of destinations to travel with friends.
Travel With Your Friends Well Covered
After you've decided on which destinations to travel with friends, it is essential that you ensure you have acquired travel insurance, especially now after the recent COVID pandemic. It is vital that you get your travel insurance from a legitimate insurance provider like Heymondo.
Heymondo insurance not only covers your travel but also covers trip cancellations and delays due to unforeseen circumstances. The company's trip cancellation policy ensures that you are reimbursed for your prepaid, forfeited, and all non-refundable costs you might have incurred. Remember all this depends on your plan since it'll help cover the costs of the dates and time of departure.
It is crucial that when choosing a policy, you understand what policy you are selecting. Policies with medical plans ensure that you are covered in case you require medical treatment or are injured during a planned activity like adventure sports. Also, never travel without the appropriate insurance because in case of anything, you'll be liable for emergency expenses such as medical treatment, and these tend to be very pricey.