It's been the season of basking in the warm sun by the pool, and autumn is creeping in. You've probably started experiencing some chill while relaxing outdoors. Whenever there's such a transition between two seasons, people tend to want to explore faraway regions. Several tourist attractions are waiting for you whether you want to take a solo trip or with family and friends. Are you already thinking about taking a trip this October? Don't worry; this guide will help you settle on where to travel in October.
As much as you love relaxing in summer and exploring the snowy parts in winter, there's something special about traveling in the fall. You can go to areas that offer you spectacular fall foliage or warm climate. Apart from the usual tourist attractions, October attracts a lot of harvest festivals, national festivals, Halloween parties, and the best leafing season of the year.
However, as you travel, remember to check new countries' government directives and safety measures. Currently, most countries require you to provide them with a COVID-19 certificate and health insurance. To stay prepared, you can get travel insurance from Heymondo. Once you are prepared, you can start exploring any of these ten destinations:
1. Iceland
An October holiday in Iceland will be the best way to spend time. October is the transition month in Iceland, and you can expect the temperature to go as low as 2℃ and as high as 7℃. Therefore, you'll enjoy both summer and winter simultaneously. Iceland is the land of sheep, volcanoes, the northern lights, craggy mountains, and other landscapes. With all these sceneries, Iceland is one of the most beautiful places to visit. Despite being a tiny island, it has a beautiful terrain that changes every few feet. Start your trip from verdant fields, go through snowy mountains and end up at the brilliant glaciers. Iceland never ceases to amaze people! You've probably seen movies and pictures in magazines of the amazing land with pointy mountain peaks and volcanoes with lava fields. In reality, Iceland lives up to all these expectations.
The country has seen a massive explosion in tourism over recent years and, as a result, has become more expensive. Fortunately, the prices are lower when you visit Iceland in October, giving you ample time to explore. Moreover, most tourists concentrate in the south new Reykjavik so you can head out of the capital region.
What makes Iceland more attractive is the northern lights. Also called aurora borealis: a magnificent, multicolored light show that can frequently be seen in the northern hemisphere's night sky. Apart from these, southern lights are known as aurora australis, which occur in the southern hemisphere. In Iceland, the Northern Lights are more prominent from September to April. These lights are some of nature's wonders of the world. It takes time, luck, and darkness to see the aurora borealis in all its splendor in Iceland. The best areas to catch a glimpse of these natural lights are the rural towns in the north.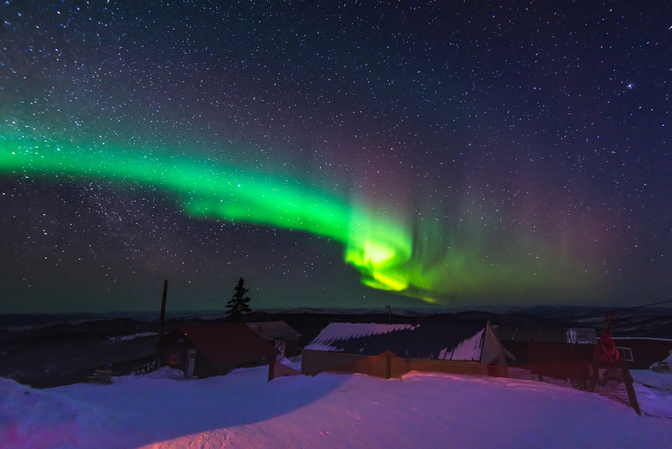 2. Mauritius
Mauritius is a subtropical island nation found along the Indian Ocean. It's about 1.13km east of Madagascar and off the African coast. The surrounding areas include Rodrigues Island amongst others. Mauritius is referred to as "heaven on earth" due to its natural beauty. The island is known for its long stretches of soft white sand beaches between the blue waters of the Indian Ocean. Due to its location, the country has a tropical climate and warm temperatures all year round, indeed, the country is paradise on earth! Therefore, if you're wondering when to visit Mauritius, October is the best month since the region experiences warmer and drier weather. During this time, the island is getting warmed up after the cooler winter months.
Mauritius has a lot more to offer than meets the eye. This island strikes a perfect balance between relaxation and luxury. You can hike the amazing mountain viewpoints and waterfalls and see the seven-colored earth; as a result of volcanic activity. There's also plenty of plant and water life, making Mauritius perfect for snorkeling and diving. Take a tour along the shore, and watch colorful corals, magnificent sea turtles, and patterned fish. Alternatively, you can go swimming off the shores, as you discover the reef-fringed lagoons.
There are plenty of activities for adrenaline lovers, including water sports and adventure activities. Enjoy skydiving if the winds are favorable at the Skydive Austral Mauritius. You can also partake in ziplining at the Rodrigues or Casela Nature Park. In case you prefer water activities, you can take an underwater sea walk in Port Louis or Trou d'eau Dounce. Lastly, while visiting Mauritius, you have to go dolphin spotting and whale watching. Whether on land or water, there are a lot of activities for you to enjoy. You can relax and enjoy the beautiful tropical climate even if you don't participate in any of these activities.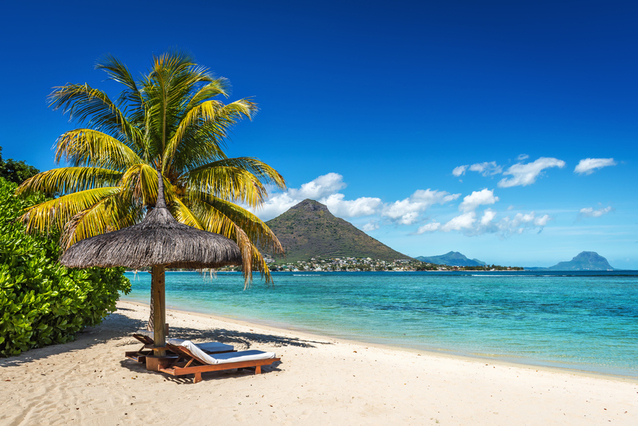 3. Albuquerque, New Mexico
Albuquerque is authentic, vibrant, and unique. It's a perfect destination for lovers of cuisine, culture, and outdoor activities. Get here to enjoy the mild, sunny climate during your October holiday. Being a metropolitan center, Albuquerque boasts dozens of entertainment, nightlife, and shopping options. This city has something for everyone starting from history to ancient pueblo traditions. You can explore the finest art galleries in Old Town and fancy stores in Nob Hill. Alternatively, you can spend the afternoon at the ABQ BioPark, touring the zoo, botanic garden, aquarium, and fishing lakes.
Actually, this is the best year to visit Albuquerque as they will be celebrating 50 years of the Hot air balloon festival. The festival happens for nine days every October, and during this time, the Rio Grande Valley becomes a dreamscape due to the Hot balloon festival. Albuquerque's hot air balloon festival is the largest in the world. While here, witness this fascinating experience as the skies become lively with over 500 balloons. Thanks to the unusual winds of the region, the air currents create a "box," enabling balloonists to fly and return to the starting point. Now, imagine walking around town and seeing lots of balloons!
For a more thrilling experience, take off to the Sandia Mountains using a mountain bike. The city is nestled below these mountains, giving you an amazing visual from the top. Watch the changing weather from the top of Sandia as you pass the time. Another great heritage in Albuquerque is the natives' love for chile peppers. Everything from enchiladas to cheeseburgers is served with chile sauce.
From the biggest festival to the eventful cities, Albuquerque is the most authentic destination that's also affordable.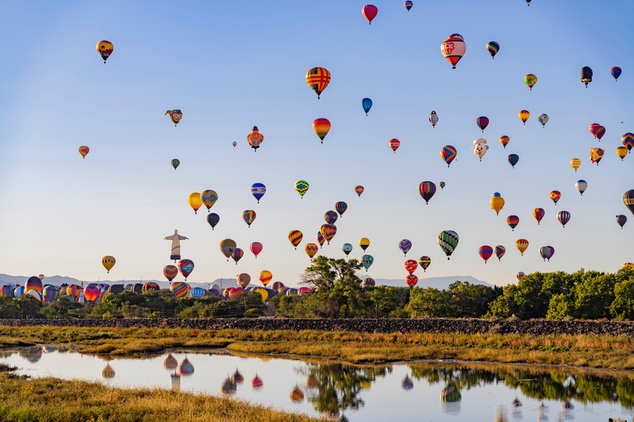 4. Fiji
Fiji is located in the South Pacific Ocean, and it's a tropical island that attracts beach lovers and adventurers. It's a small island nation, found 1,100 miles northeast of New Zealand. Boasting pristine white beaches and a warm tropical climate, Fiji is an ideal destination for your October holiday. The islands are an ideal location to enjoy yourself, especially as the year comes to an end. During this time, you should expect the mid-20s during the day and night and a little humidity. The island nation comprises more than 330 islands, but not all are inhabited. The nearest island to the mainland is Mamanuca island, which is popular for day trips. You can take out a boat and enjoy the uninhabited tropical islands, take a dip, or go snorkeling.
While visiting Fiji, don't stay at a resort; ensure you visit a village to have a glimpse of the local way of life there. The people are so gracious and welcoming. If you're lucky enough, you can participate in the Kava ceremony. Kava is a local drink from ground yaqona root mixed with water. It tastes like muddy water, but tourists love taking this drink with local Fijians.
Don't forget about Fiji Day, which is celebrated on 10th October. It's the climax of Fiji Week, during which the Fijians celebrate their history, culture, and religion. The course of the festival is packed with different religious and cultural events, climaxing in a large military parade with cannon blasts. On the day itself, the Fiji people reenact the day the Deed of Cessation was signed. They do so in special costumes, listening to their president's and other leaders' speeches. This is a time of happiness, but it's also a time for remembrance. Plan your trip around this period to glimpse the various cultures and religions that make up Fiji's vibrant tapestry.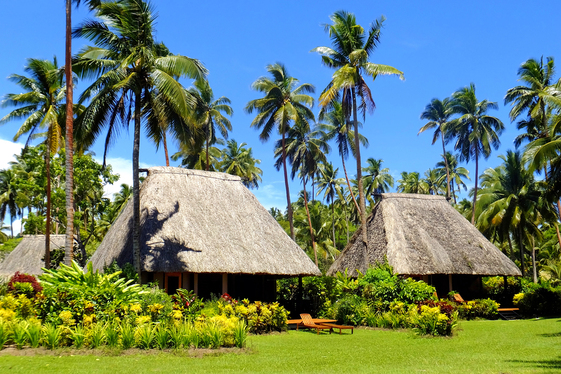 5. Berlin
Berlin is a show-stopping city of glitz and grit, ready to mesmerize anyone eager to connect with its bold architecture, vibrant culture, international cuisine, intense parties, and laid-back vibe. In the German capital, you can satisfy your tastes, whether they lean more toward a high-class or laid-back life. The best seasons to visit Berlin are between May to September. People start to come out to enjoy the high 80s°F (30s°C) temperatures, bringing life to the entire city. If you can, try to visit during this time, it would be better because this is when Berlin's parks and markets really come to life.
Oktoberfest is among the best festivals you'll ever attend. Oktoberfest is a 16–18-day annual festival from the end of September to early October. It's known to be a wild, no-holds-barred drinking event. An estimated 7 million people travel there annually, with Germans accounting for 85% of visitors. Almost everyone enjoys drinking copious amounts of beer and sporting traditional Bavarian attire.
One of the world's most elaborate and well-known lighting festivals is Berlin's Festival of Lights, which welcomes millions of guests annually. Brilliant projections, 3D video mappings, and lighting installations are produced by lighting artists worldwide. On the 18th, there will be the Festival Of Lights. Once again, it'll turn Berlin into a city of lights. The festival goes daily from 7 p.m. to 11 p.m., from 7 to 16th October 2022. The festival will be filled with artistic illuminations of monuments, structures, pavements, quarters, and plazas. Take your time and be part of this colorful event as you visit Berlin.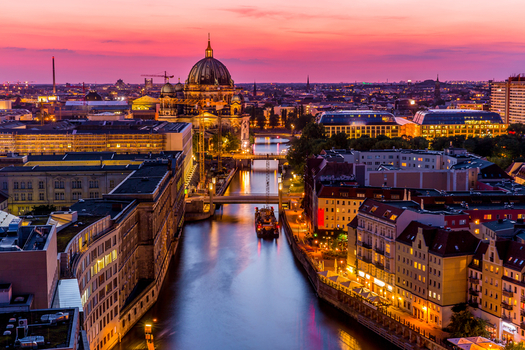 6. Utah National Parks
Wondering where to travel this Autumn? Utah's National Parks are a perfect choice. Backpackers have long regarded Utah's national parks as the ideal area to visit. There is something special in store for you in each of the five national parks in Utah. Sweeping canyons, hoodoos, and natural amphitheaters are some of the brilliant sceneries here. Not to forget the untamed orange cliffs that exhibit the best of the Wild West. There's so much that makes each of Utah's national parks incredible, and you can visit them all at once. Perhaps the most picturesque area in the USA, is Utah.
You can start your trip at Salt Lake City in the North. Next, head down to Southern Utah: home to all five national parks in a small area. You'll tour Zion National Park, Canyonlands National Park, Bryce Canyon National Park, Arches National Park, and Capitol Reef National Park. The five Utah national parks aren't that far from each other; you can drive through them all in a single afternoon. The soft-ish stone sediments in these five locations dating back 150 million years are arranged in peculiarly beautiful ways. The arrangement reveals a spectrum of reds, yellows, pinks, greys, and whites, all flecked with green. Although it is known as the Grand Staircase, you could imagine it as a painting that is peeling off, with a dozen layers visible from Bryce to the Grand Canyon.
Driving through the mountains and canyons of Utah Valley, you see fall colors, a fantastic way to take in the upcoming fall foliage. The best colors are anticipated in early October since the peak season for fall colors occurs from late September to late October. However, to see fall foliage in this area of Southern Utah, you have to travel a little outside of Arches National Park. But it's worthwhile! Take the 60-mile La Sal Mountain Loop Road tour that takes about two hours. As the road curves and ascends to over 10,000 feet, you'll find some scenic views that look back over Castle Valley's red rock formations. Along the way, the vegetation keeps changing from juniper and pinyon to the bigger evergreen pines and vibrant aspen blend that gives this area a vibrant color.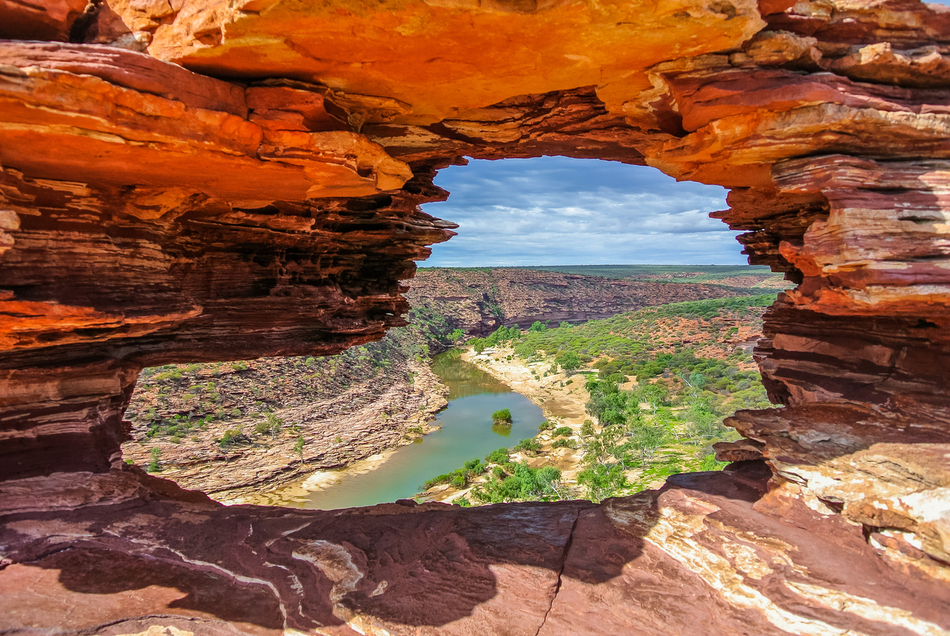 7. Fuerteventura
Just 100 kilometers from the coast of Africa, Fuerteventura. There are no mist-draped pines or the cool, hilly microclimates of Gran Canaria, only shallow piles of saffron, chili, and coriander. The island is a truly captivating sight. To get a full, expansive view of the landscape, hike up to the Mirador Astronómico de Sicasumbre. However, most visitors focus more on hiking and enjoying the waves than appreciating the natural beauty of the surroundings.
Fuerteventura, the second-largest island in the archipelago, boasts the largest and best beaches as well as year-round sunshine. Enjoy your journey to the island of Fuerteventura, which has consistently pleasant weather, especially in October. The month experiences daytime temperatures of around 27°C and night-time temperatures of around 20°C in Corralejo. Either way, when it isn't sunny, the beauty of the natural surroundings doesn't disappear. When the temperatures are high, visit as many beaches, and if the weather is favorable, you can take the chance and go swimming. El Cotillo and Las Escaleras are essential visits, where the sand has been replaced by oddly shaped popcorn gravel.
Don't leave out Corralejo Natural Park, home to some of the best dunes in the Canary Islands. That is a rather broad statement, but after spending some time in the park, you can completely understand why. Exploring the dunes, which stretch along the island's northeast coast, is undoubtedly among the best activities to do in Fuerteventura if you would like to see a completely different environment.
Additionally, visiting the park is very simple if you stay close to Corralejo town. Don't forget to book this amazing off-road and dune-buggy tour, which will take you all across the enchanting dunes.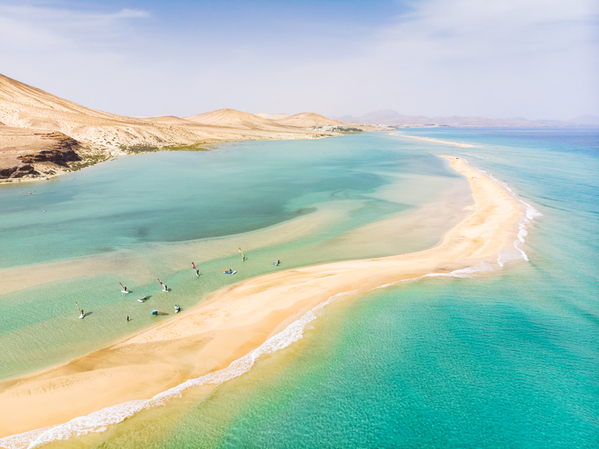 8. New York
New York offers tons of activities, and it's a family-friendly city if you're planning to visit as a family. If you're visiting NYC this October, you should be aware that the temperatures are cooler, with an average high of 18℃ and lows of 10℃. The good news is that extreme weather is rare, so you can still enjoy your time here.
The renowned Halloween parade in New York City is back this year, and it's expected to draw a sizeable crowd and some of the craziest, most creative costumes. The never-sleeping city is always buzzing, with plenty of outdoor activities for you to enjoy. In late October, Halloween will also be a ton of fun, especially now that all the activities that had been postponed during the pandemic are back in full swing.
To enjoy the most during your visit to NYC, there are some neighborhoods you must go to. Some of these neighborhoods include Midtown Manhattan, Brooklyn, Lower Manhattan, Skyline, and Upper East Side. These places are fit for first-time and regular visitors and offer plenty of fun family activities.
Regarding cuisines, some of the favorites for a classy night out include Sola Pasta Bar. In addition to popular dishes like spaghetti alle vongole, cacio e Pepe, and delicious squid ink pasta. The "pasta bar" also offers a unique classic Aperol Spritz using Italicus bergamot-flavored rum.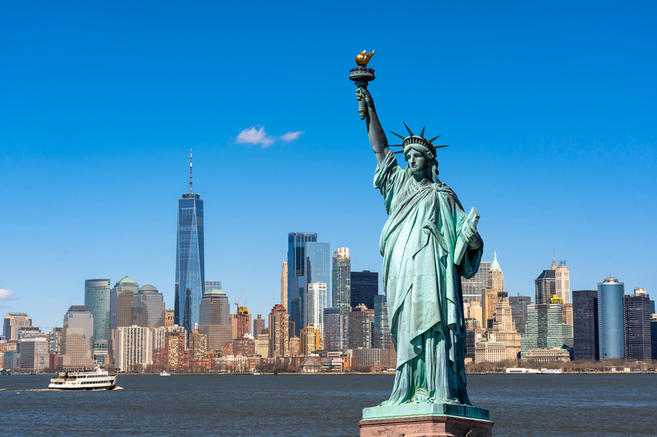 9. The Algarve Portugal
Over the years, Algarve has been attracting visitors from Northern and Southern European looking to escape cold climates. During mid-October, the region is warm, with 30℃. During this period, there are no crowds, and the sun is shining, making it ideal for taking a trip. A lot is happening in Algarve, from the craggy cliffs and wide views on the extreme west coast to Tavira. You'll find beautiful beaches, ancient architecture, and cuisines (especially fresh seafood) here. Although Algarve is a small administrative division in Portugal, it's home to 451,000 permanent residents.
October is a great time to visit Algarve because the weather is favorable and the hotel prices are lower than during summer. Therefore, you can have a great time surfing, hiking, supping and exploring the beaches.
One of the greatest areas to visit here is Loulé, a traditional Portuguese market town. Out of all the municipalities, it's the largest, with a population of 70,000. Next in line are Faro, and Praia de Rocha, home to a stunning beach with ochre-hued cliffs. If you fancy some nightlife, Albufeira, a former fishing village, should be your go-to place since it offers perfect nightlife. Lagos also offers magnificent beaches and active bars and restaurants. Lastly, there is Tavira, a municipality with a castle and not less than 37 churches.
Generally, Algarve has a temperate climate, sandy beaches, mouth lingering cuisine, and exhilarating coastal scenery. Some of the activities to do while visiting the Algarve include unwinding on the beaches, exploring the coastal caves, and enjoying golf on some of Europe's leading courses. History lovers can also get lost in some of the charming old towns. You can also consider adding some heritage by visiting the Church of São Lourenço and Faro's Arco da Villa gate.
Do you love festivals and celebrations? Then you shouldn't leave Algarve without attending the Feira De Santa Iría. It's a traditional fair held in Faro to celebrate Saint Irene. The Feira De Santa Iría is the largest festival in Faro and always attracts dozens of people.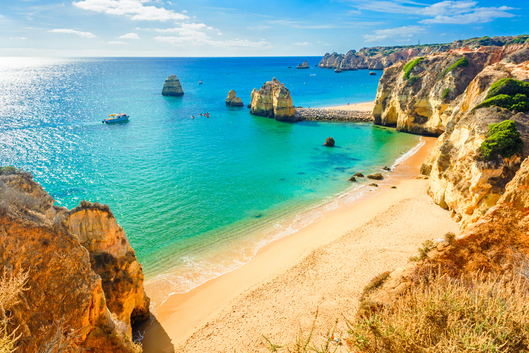 10. Scotland
One of the best times to visit Scotland is between September and November. The temperatures are warmer by spring, with averages of 43°F to 59°F. However, there will be a bit of snow in the mountains of the Highlands and the Cairngorms. Scotland is a country full of experiences waiting to be discovered, from the vibrant towns of the Hebrides to historic castles tucked away in the Highlands. Explore the Isle of Skye, or hunt for mythical creatures at Loch Ness. Sip local Speyside whiskey in Inverness, travel back in time at Craigh Na Dun, or plan your trip to coincide with the Royal Edinburgh Military Tattoo. Scotland has a lot to see and do, including haggis, bagpipes, castles, and breathtaking scenery. Other things you must do include:
Glasgow's Scottish Architecture
The Lighthouse and Mackintosh's creations make sense as places to start a Glasgow tour of Scottish architecture.
Take a magic train from Glasgow to Mallaig
You can board the West Highland Line train up to Mallaig, Scotland, for the most breathtaking day trip from Glasgow. The train ride from Glasgow to Mallaig is considered one of the best train journeys worldwide. It's a fantastic way to see the extreme wild side of Scotland.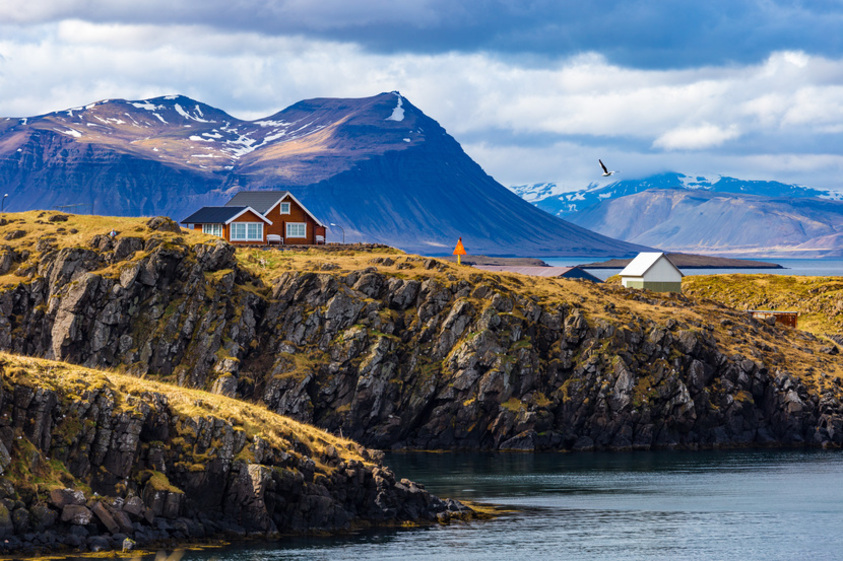 Why do we recommend travel insurance?
Any time you're planning a trip, you should get travel insurance. Additionally, check the specific country's government guidelines and safety measures. Before embarking on your October trip, you have to prepare yourself adequately; that's why it's recommended you get reliable travel insurance. Heymondo offers travel insurance, covering up to £10,000,000 of medical expenses during emergencies. On top of this, Heymondo also provides medical services available round-the-clock.
Recently, due to the COVID-19 pandemic, they also came up with better policies to cover their customers. They give you a medically prescribed PCR test and a COVID certificate during your trip. Moreover, they cater for extra accommodation charges if you require medical quarantine after testing positive during your trip. In such a case, they also cover the cancellation in case you test positive for COVID-19 before the trip if you fall sick or a family member dies.
Thanks to the travel insurance from Heymondo, you can relax and enjoy your trip! Apart from these, the insurance also covers trip cancellations and delays in case you can't go on the trip due to unavoidable circumstances. The policy sees that you are reimbursed if you had pre-paid the trip.