New York City is one of the most exciting places to visit at any time of the year. Whether it's roaming through the great Empire State Building or biking through Central Park in the hot summer season, there is always something delightful to see each time you visit. As a visitor, what are the best tourist attractions in New York? What is the ideal itinerary for what to visit in New York for one week?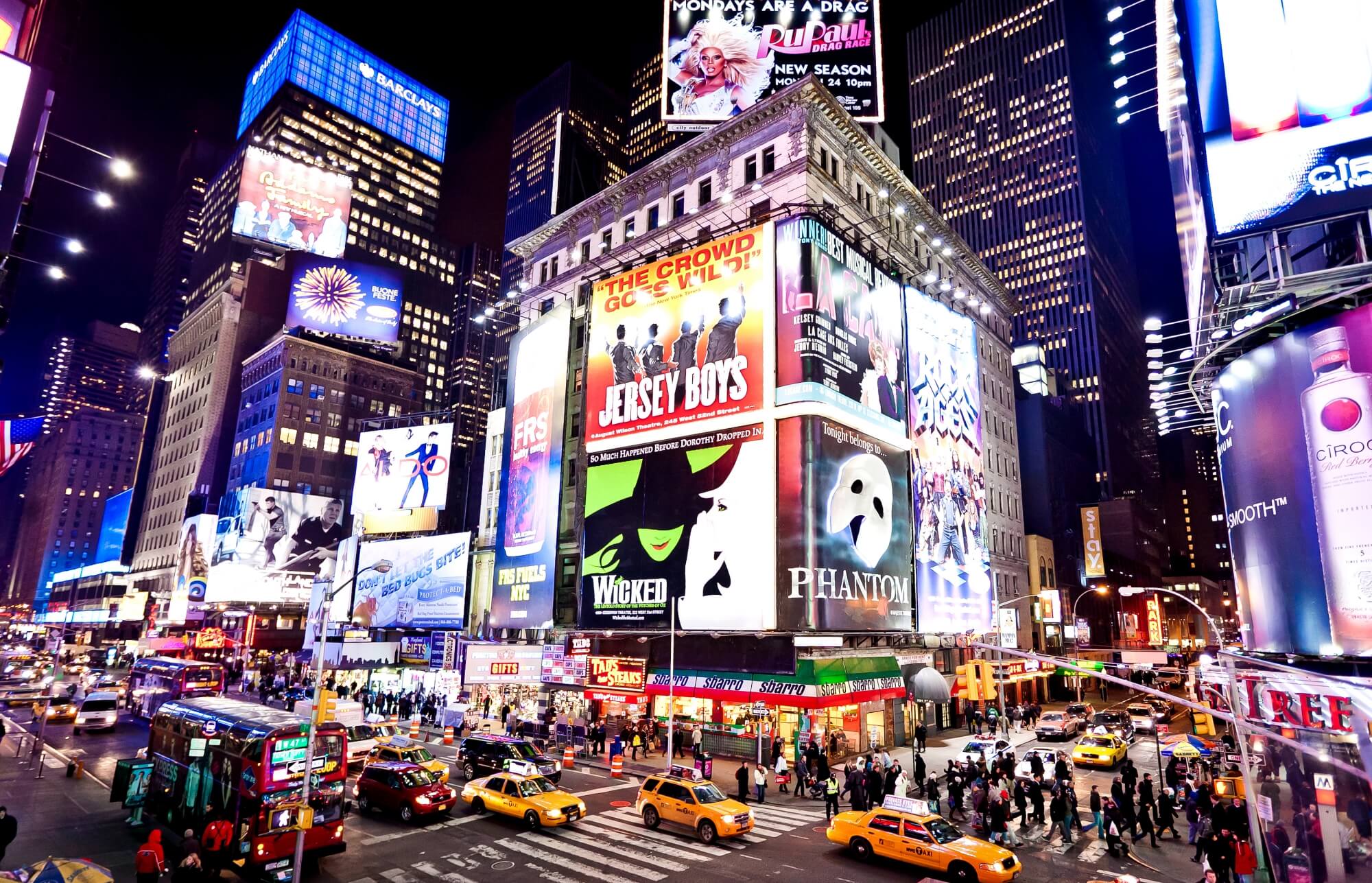 Most importantly, when traveling to New York, it is very important to have travel insurance that offers a high medical expenses limit such as Heymondo. Therefore, in this article we will inform you of the best tourist attractions in New York and how you and your family can enjoy your trip as much as possible. Furthermore, we will tell you why it's important to have travel insurance when traveling and the requirements for obtaining one.
7-day itinerary for New York 
To ensure that you make the most of your time in New York in 7 days, here is an itinerary of what to visit in New York for both newbies and regular visitors, including plenty of fun family activities and what to see in New York in 7 days. This itinerary covers various popular activities which are categorized into neighborhoods such as:
Midtown Manhattan

Lower Manhattan

Brooklyn

Upper East Side

Skyline
Day 1: Midtown Manhattan
Midtown Manhattan hosts some of the best public parks in New York and great museums. Here are some of the show-stealing places to visit in Midtown Manhattan.
Empire State Building
The Empire State Building offers unrivaled views of New York City below its observation deck on the 86th floor. The observation deck is located more than 1,000 feet above ground level. Visiting this magnificent building should be at the top of your bucket list as well as your itinerary.
Museum of Modern Art (MoMA)
MoMa is home to some of the best collections of modern and contemporary art. It boasts of great artistic works like Van Gogh's Warhol's Campbell's Soup Cans and the Starry Night which are some of the most iconic works in global modern art. Furthermore, you will find great works from Picasso, Pollack, Gauguin, Dali, and so much more.
Central Park Bike Tour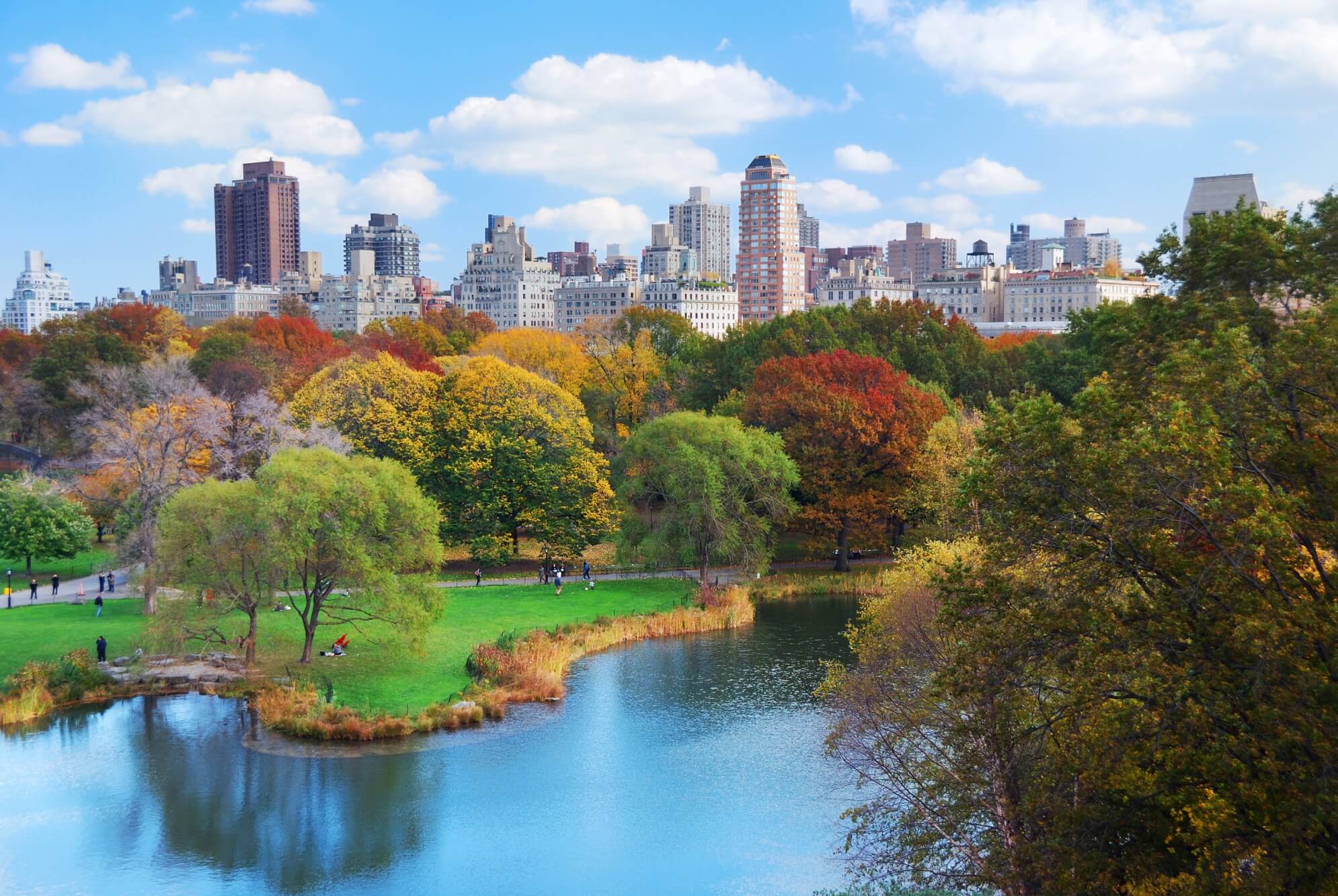 Work some exercise and fresh air into your excursions in New York with a bike tour of the famous Central Park. It is a relaxing 2-hour tour that encompasses numerous top destinations such as Strawberry Fields, Cherry Hill fountain, the Imagine Mosaic, and more. This is a great site for families to visit!
New York Public Library (NYPL)
Take snapshots of the great steps of the Stephen Schwarzman building of the NYPL. This building is a distinguished landmark in Midtown Manhattan and houses several famed reading rooms and halls. When here, remember to keep quiet to avoid distracting researchers!
Day 2: The Different Neighborhoods
New York City boasts a population of more than 8 million people. From Broadway to Beatniks, every neighborhood has a rich cultural heritage depending on the people who live and work there. Furthermore, each area in this city contains nuanced architecture, attractions, and landscapes. Here are some of the neighborhoods to visit in New York:
Chelsea

Greenwich Village

Greenpoint

Tribeca

Williamsburg
Day 3: Lower Manhattan
Ellis Island and the Statue of Liberty
Lady Liberty, just like the Empire State Building, is one of the most recognizable and iconic landmarks in New York City. The Statue of Liberty and Ellis Island symbolise the rich cultural heritage of New York having played a critical role in 20th-century immigration.
9/11 Museum and Memorial
This historic attraction recounts what resulted in the September 2011 horrific attacks as well as the tragic aftermath. Here, you will explore different galleries comprising artifacts, photographs, and even some of the pieces of the World Trade Center that were destroyed. It is an emotional center for New Yorkers and is worth your time to see.
Greenwich Village Walking Tour
Enthusiasts of artsy culture must visit this tourist destination. It is home to many generations of writers, artists, activists, and others and features heavily in American history. The tour covers about 3 miles of walking and takes roughly two hours.
National Museum of the American Indian
Visit this institution to get an opportunity to explore the native American artifacts and art from a wide variety of native cultures. It is interesting to know that there are artifacts that are more than 12,000 years old here! Visiting this museum is a great way of connecting with America's heritage and history.
Day 4: Culture in New York
New York City's diverse population defines the culture of the city as among the most eclectic on the planet. This alone is reason enough to visit New York. The city's art, literature, dance, cuisine, and theater are reflections of the blend of traditions and cultures derived from myriads of immigrants. If you're interested in understanding the city's rich cultural heritage, here are some places to visit:
Little Italy

St Patrick's Day Parade

The American Museum of Natural History

Metropolitan Opera
Day 5: Brooklyn
Brooklyn Bridge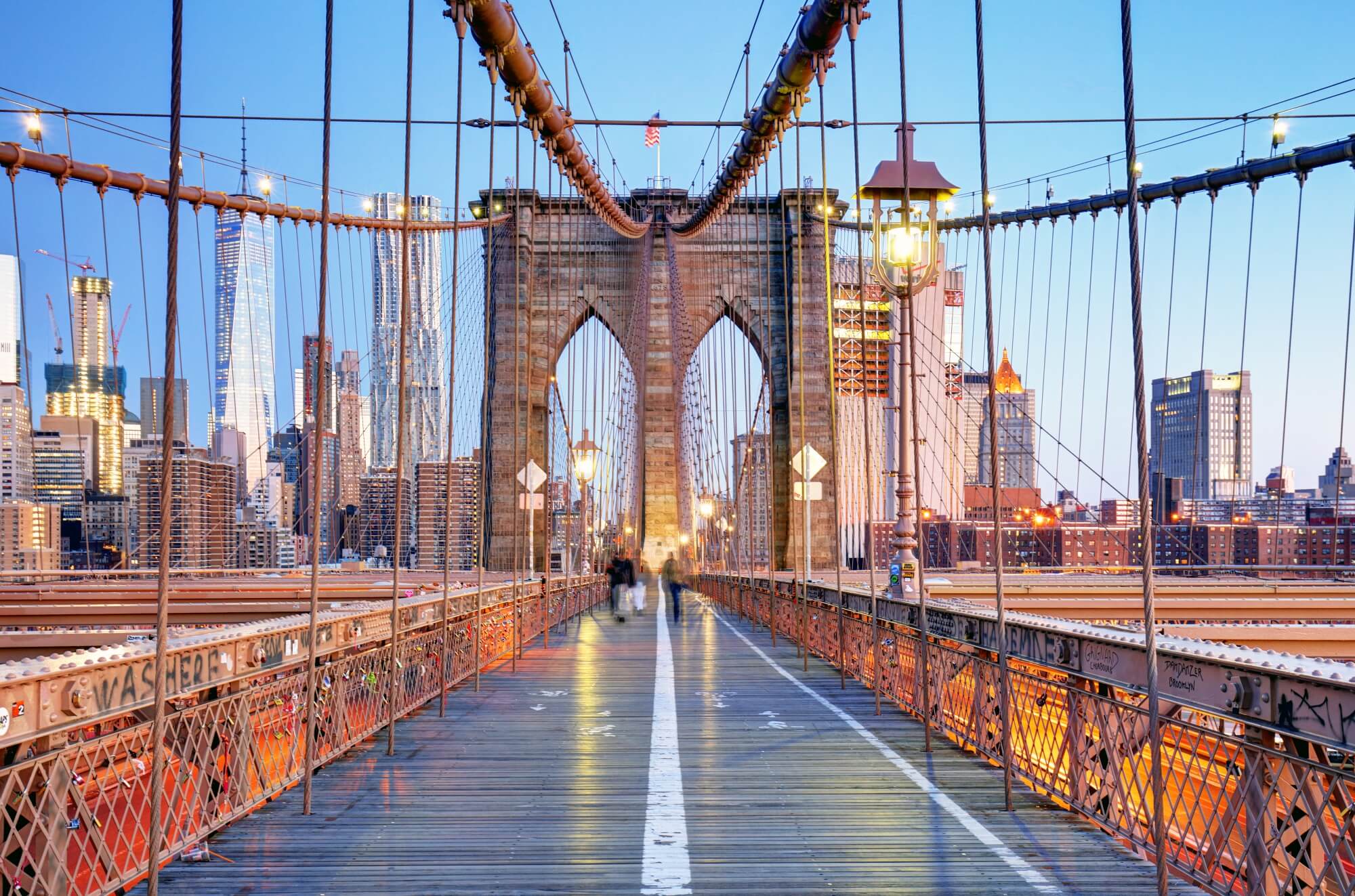 Take the chance to visit the Brooklyn Bridge and admire its iconic silhouette and distinctive architecture. Walk by the boutique shops, trendy little restaurants, and art galleries in the DUMBO neighborhood of Brooklyn.
Brooklyn Botanic Garden and Brooklyn Museum
The Brooklyn Botanic Garden features a beautiful green oasis with 52 acres of plants from across the world. This site attracts both beginners and botanists alike. Don't forget the Brooklyn Museum and its huge collections of artifacts and art from cultures across myriads of years of history. On your bucket list of places to see in New York in 7 days, this should be among them.
Imagination Playground
Imagination Playground is the best place for kids to have fun in New York. It is an innovative park that provides objects and structures that allow children to create and explore on their own. If you're searching for an activity to do while your kids are playing, you should consider visiting Oriental Pavilion (it is located just near the Imagination Playground).
Day 6: Upper East Side
Park Avenue Armory
This gothic-style building is a cultural tourist destination to visit. It hosts exhibits, plays, concerts, recitals, and interactive artwork. When visiting New York, make sure to visit this stunning place.
Central Park Zoo
This zoo takes tourists to an Arctic habitat that contains polar bears and penguins, a rainforest with free-flying birds, and an island forest that contains Japanese snow monkeys. Be sure to stop by this place especially if you're visiting New York with your family.
Museum Mile
This is an enchanting destination for museum enthusiasts and it displays the City's finest collections of history, design, art, and culture from across the world. The area is home to the Metropolitan Museum of Art, El Museo del Barrio, the Museum of the City of New York, and the Jewish Museum.
Day 7: Skyline
There are outstanding vantage points outside and across the city where you and your family can enjoy the awesome Manhattan skyline. Here are some ideas of where to get the best views while in New York:
One World Observatory

Roosevelt Tram

Top of the Rock

The Rainbow Room's Bar SixtyFive

R Lounge, Times Square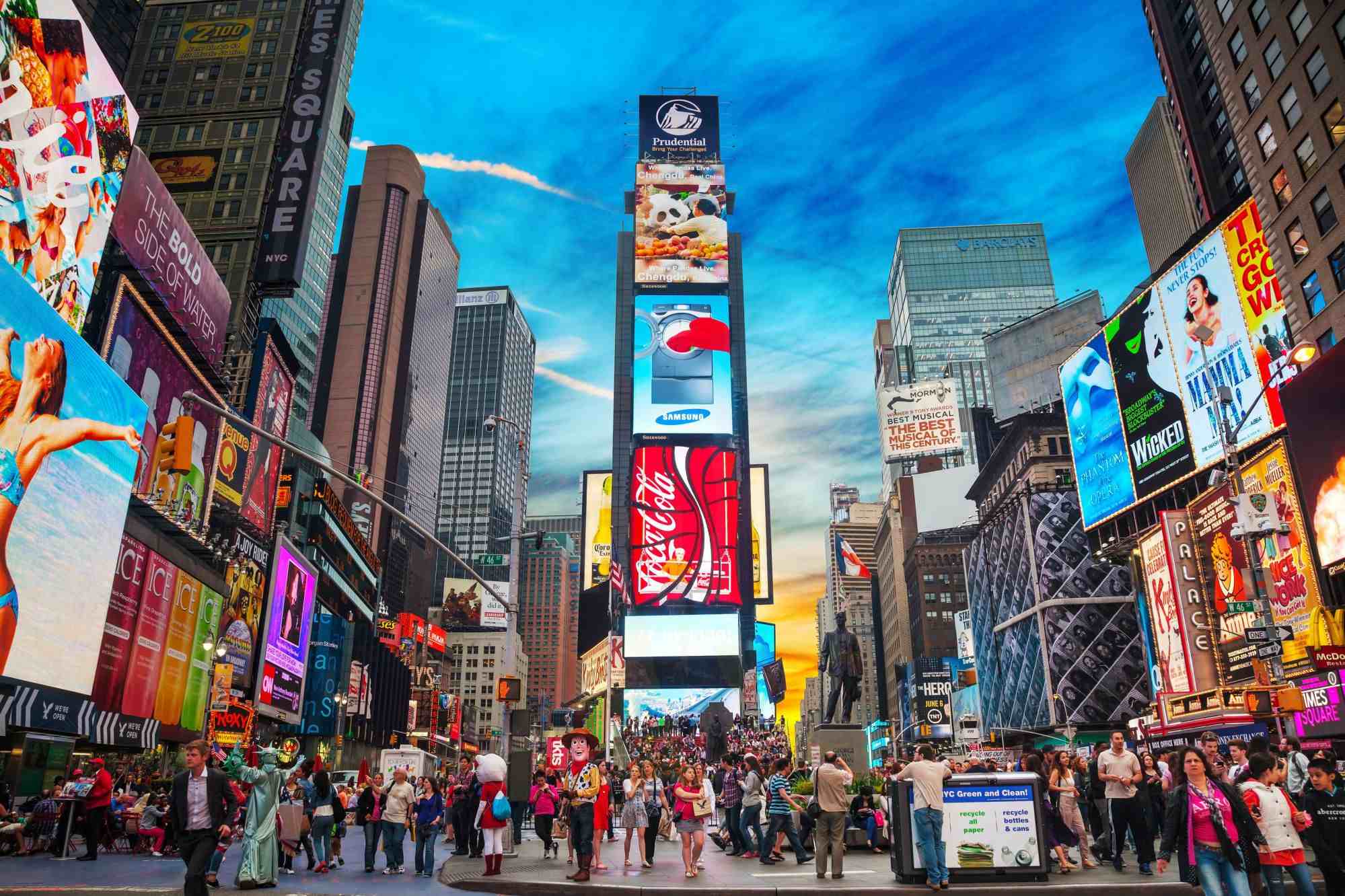 Requirements to travel to the US depending on your country of residence
Travelers coming to the US must have a genuine VISA, a Green Card, or any other document that permits entry into the US. Travelers from foreign countries have to present a negative coronavirus test that is taken within 3 days of departure. According to the area you are coming from, there are different requirements to travel to the USA. Discover them below:
Travelers from USA: People who are fully vaccinated with an FDA-authorized vaccine or a vaccine authorized for emergency use by the World Health Organization can travel safely within the United States. Tourists that are not vaccinated, need to take a test 1-3 days before travel, get tested again 3-5 days after travel, and self-quarantine for 7 days.
Travelers from Canada: Travelers from Canada can visit the US if they have a negative coronavirus test as long as they have not visited China, Ireland, Iran, Brazil, the UK or South Africa. Travelers from Canada can travel to the US with no visa under the Visa Waiver Program. 
Travelers from Europe: Travelers from Europe can travel to the US with no visa under the Visa Waiver Program. This is on the condition that the travelers' duration of stay is below 90 days, have adequate funds to last the entire duration, have a genuine biometric passport, and have a confirmed return ticket.
Travelers from Australia: Travelers from Australia can travel to the US with no visa under the Visa Waiver Program.
Why do You Need a Travel Insurance to New York?
Before you travel to a foreign country, you must obtain authentic travel insurance to accommodate your health needs during your visit to that country, and New York is not an exception. Therefore, get in touch with a reliable and genuine travel insurance provider like Heymondo and get an insurance quote to guarantee your healthcare needs if you fall ill while in New York.