For a long time now, families have chosen to take the big holidays of the year in the summer months, but there is much to be said about winter travel. Most people consider traveling for vacations during the summertime because, during winter, this may seem counter-intuitive. No taking cold ice-creams and well-decorated cocktails, no basking under the sun as you enjoy the nice smell of sun cream in the air, and much more. But have you ever thought of trying to travel during winter in months like December? It is the best time to do so as you close the year.
Benefits of traveling in winter
No congestion of people. The difference between the number of tourists in winter and summer is very significant. In the summertime, you'll find that many people travel because the weather is favorable. It is common to find that you are among a handful of tourists on the beach, exploring the museum and doing other activities during summer. You can agree though, that there is a joy that comes with having fewer people around you. It also adds the feeling of escape and relaxation.
Low rates. The difference between winter and summer rates in many destinations is quite notable. Because not too many people travel during winter, businesses such as tourism agencies, hotels, and restaurants tend to offer low service prices to attract people. Therefore, this is a chance to grab a good travel bargain.
Witnessing day-to-day life. Whatever we see during summer is not necessarily an illustration of a certain place. Travelers change how things are done. So when you go somewhere during winter, you'll find that things are getting done the normal way, and by this, you will get to see the local view of that place. This will help you have a glimpse of what life is like there without the impact brought about by tourism.
Exploring more culture. The sun tends to slow life down, for it has a habit of making people lazy. This mostly applies to extremely hot countries during the summer. This is the opposite of the winter period, where people have more opportunities to visit many places and explore different cultures. Cooler weather makes going to different places a more appealing idea.
We understand that people have the temptation of sneaking in a week's worth of sun at a tropical paradise during the cold and harsh winter months. But we can't also deny the love we have for the white winter feeling, and those chasing the warm fuzzy feeling of presents, holidays, decorations, and much more.
For white winter lovers and beach bums, we have got you covered! We have compiled an article on the 10 hot winter destinations to visit as we finalize the year, depending on what you're looking for this winter.
If You're Looking to Escape the Bitter Cold
Traveling in winter is an excellent idea, whether you are looking for snow destinations, or to relax in a warmer climate amidst winter to escape the cold, bitter month. Although beautiful, not everybody embraces it, and we all understand that. So here is a list of locations for beach bums who don't want to acknowledge it is winter, and it is cold. If you need help determining where to travel in December or hot December destinations, this article will be helpful.
Phuket, Thailand
The last month of the year sees the monsoon over and the average rainfall dropping from the highs of the monsoon. The average temperature is favorable at 27⁰C, with average high temperatures of 23⁰C, and low temperatures of 31⁰C.
Phuket is a well-known tourist destination in Thailand and is often considered one of the best places to relax due to its incredible white beaches. When you visit Thailand, a couple of things are a must-see during this winter month. For instance, Old Pucket Town is the perfect example of the city's traditional architecture. Karon Viewpoint lets you see incredible views of three beaches: Kata Noi, Karon Beach, and Katayai. Remember to visit Rawai Village to experience a more authentic side of Phuket and Wat Phra That, the famous half-buried golden Buddha statue. This is also the place known to be the most sacred Buddhist temple in Thailand.
Additionally, this is a month when most festivals occur. These festivals include Phuket King's Cup Regatta carnival and Seafood Festival. Visit Phuket, Thailand, in winter to experience these local festivals.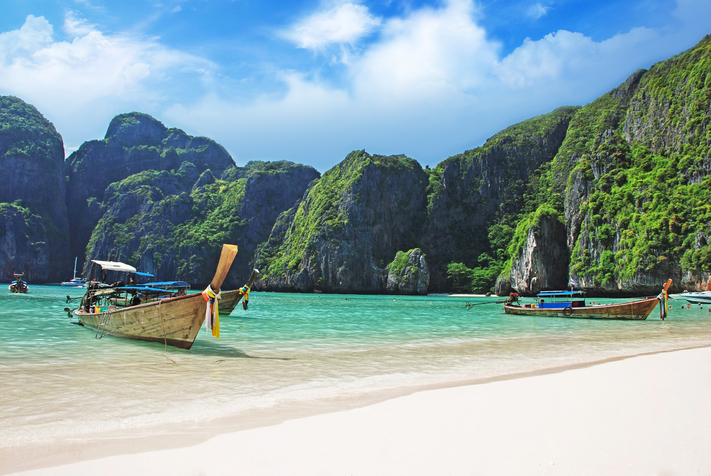 Dubai, UAE
The climatic conditions of Dubai are usually hot and dry. For this reason, it is never cold in Dubai, even during winter. In the last month of the year, Dubai is hot and dry, with almost no rain. And with the available eight hours a day with the sunshine, you will have plenty of time to explore this exciting city. The temperatures in Dubai range from lows of 16⁰C to highs of 26⁰C, with an average of 21⁰C.
Dubai is one of the most popular and desired Christmas destinations for thousands of people across the globe. A couple of things that are a must-see in Dubai this winter month include visiting Burj Khalifa, the tallest building in the world. This long artificial engineering marvel is 825 meters and provides an attractive panoramic view of the city. Also, you can catch a Perle Show, which is visually spell-bounding and provides an experience of a lifetime. Skydiving is another activity to engage in while in Dubai for those adventure junkies. Remember to take a desert Safari to see the huge expanse of the Arabian Desert.
It is also worth mentioning that in this winter month, many festivities occur in Dubai. The best part is that the city is well-lit and has fairy lights and enchanting fireworks on many days of the last month of the year, especially on the 25th and 31st. Various lively parties, events, street festivals, and other live entertainments occur during this time of the month.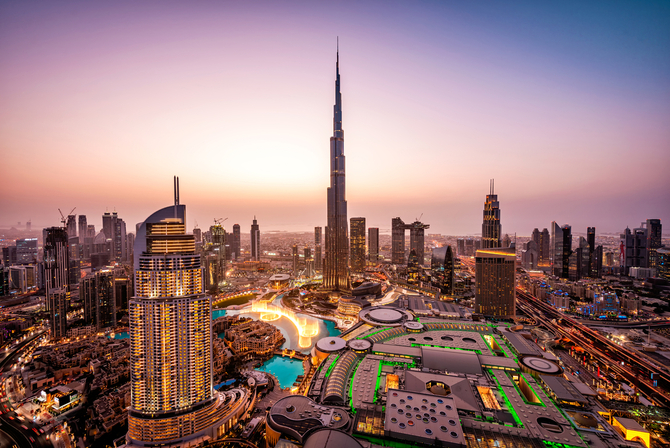 The Maldives
Maldives is the perfect spot if you're looking for tropical indolence. The closing month marks the beginning of the dry season, which sees the islands at their best: less humid, low rainfall, and a lovely dry heat with lots of sunshine. The average winter temperature is around 27⁰C, while midday peaks can go up to 29⁰C. These tropical temperatures and lush surroundings of the Indian Ocean make the Maldives one of the favorite and perfect destinations in December. It is also important to mention that rainfall is always expected for 13 days of this month, primarily concentrated in the first half of the month. However, heavy showers should be short-lived.
Maldives is a destination mainly famous for adventure, romance, and water sports. It is pure paradise and the perfect place to experience a luxurious holiday. A couple of must-do in the Maldives during this winter month include diving. Maldives is a perfect destination for divers. Water covers 99% of the Republic of Maldives, meaning that the land accounts for less than 1% of the whole country's territory. You can easily get immersed in Maldivian life as you learn about the country's traditions, culture, and history. You also won't resist the attractive flight over islands, a seaplane trip, and breathtaking views of the Maldivian islands and beaches.
During this month, very important festivities such as Fisherman's Day happen, celebrated annually on the  10th. There are a number of various events taking place to mark the celebration and give thanks for the great contribution of every fisherman to the Maldives' economy.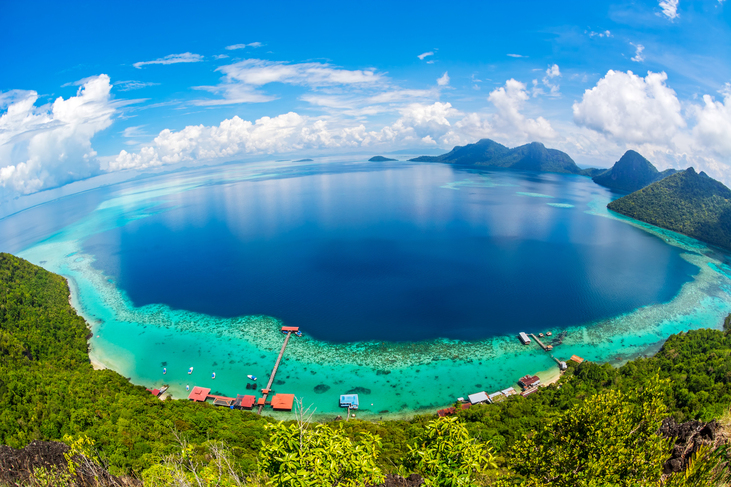 Saint Barthélémy, Caribbean
The average maximum temperature is 28⁰C in Saint Barthélémy in the last month of the year. This is different from other months, since the temperature is 30⁰C and 28⁰C in the previous and next month, respectively.
Saint Barthélémy Island is located in the north of the Caribbean. It is sunny and warm the whole year, making it a great climate to enjoy your holidays. Because Saint Barthélémy has the world's perfect beaches, some activities to do here may include exploring the beaches and snorkeling. It also has beautiful scenery where you can have endless adventures. Visit Gustavia, St. Barts' red-roofed capital, a small harbor town, and a place ideal for shopping. Take some time to explore chic boutiques, duty-free shops, and art galleries that line the streets. Also, visit St-Jean, located in the heart of the island, famous for its boutiques, shopping plazas, and restaurants, and Gouverneur Beach, a secluded curve with soft white sand backed by green hills. Finally, visit Saint Barthélémy Nature Reserve, a marine reserve divided into five zones around the island to help preserve fragile marine ecosystems.
On the 3rd of the last month of the year, there is a Christmas village in Gustavia. This is a festive area set up on the dock at the port of Gustavia, and it features local artisans' work, food stands showcasing local St. Barths' cuisine, and a unique part for children to see Santa Claus.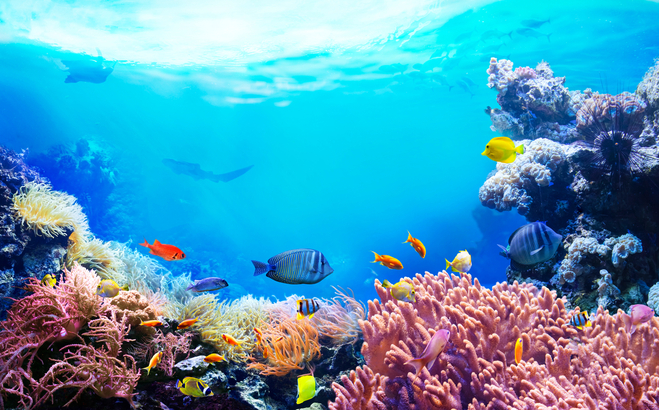 Costa Rica
Costa Rica experiences two seasons; December falls in the dry season category. The average temperature is around 27⁰C, which makes it pleasant to spend time at the beach. Rain only falls for 13 days. As long as you avoid them, you have 6 hours to spend out in the sunshine.
In December, the Guanacaste region and Northwest Pacific are in the heart of their dry season. You can visit some locations in Costa Rica, such as the town streets of Samara, Brasilito, Nosara, Coco, and Tamarindo in the winter months. This winter month is an excellent time of the year for scuba diving, catamaran, surfing, and snorkeling. It is also the perfect time to take a riverboat trip to Palo Verde and visit Rincon de la Vieja.
In addition, there are several events in Costa Rica in Dec, such as San Jose's week-long festival of lights with concerts and fireworks and the Festival de la Luz that takes place on the 1st. There is also the Fiesta Pattronale Pavas that occurs on the 4th, and it is a street fair with music, food, dancing, and bullfighting with no bloodshed. Another festivity is the Immaculate Conception, which involves religious masses, processions, and costume dancing on the 8th of this month. A parade in Parque Central Nicoya with concerts, food, and fireworks. Lastly is the Misa de Gallo- Christmas Eve midnight mass performed on the 24th.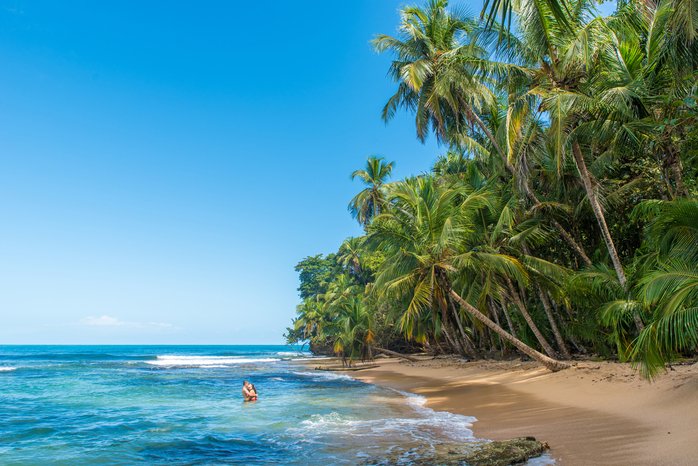 If You Want to Experience a White Winter
December is always a busy month compared to any other month of the year and, above all, the favorite month for most people. For this reason, it is the perfect opportunity to make up time to travel with family or friends. Also, this month is a winter month allowing you to travel to different places to experience white winter. If you're a Christmas lover, this winter month is the best if you're looking for Christmas markets, hot chocolate, snow-covered buildings, and all that comes with the holiday season. The best places to experience a white winter are;
New York City
New York in the United States is an exciting year-round destination. But it is more magical during the festive season. New York's average temperature is 9⁰C, with highs and lows of 13⁰C and 4⁰C, respectively, in the last month of the year. December is cold, but on the other hand, you have 6 hours daily to enjoy the sunshine. The probability of experiencing snow begins at 10% on the 1st and rises to 22% by the 31st of this month.
As the closing month begins, excitement rises in New York as people start preparing for the holiday season with various things to do, concerts to attend, and events everywhere in the city. Must-do activities in the city include visiting the winter and holiday markets, museums, ice skating, and much more. Catch a Radio City Christmas Spectacular with more than 140 sensational dancers performing in the famous Christmas Spectacular. Go ice skating at Bank of America's Winter Village at Bryant Park, the Woolman in Central Park, and the famed Rink at Rockefeller Center, which are among the best New York City ice rinks. Finally, engage in a small competition in lighting the world's largest Hanukkah Menorahs in Manhattan and Brooklyn. As there is so much to do, ensure you do thorough research before traveling to the city.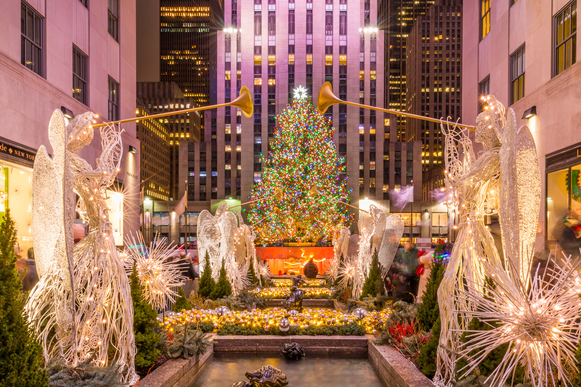 Cologne, Germany
The average minimum temperature, mostly at night in Cologne, is 1⁰C in the closing month. The city experiences a normal amount of rain with an average of 2.8 inches during this month, while the average temperature in the daytime lies around 6⁰C.
Cologne is the 4th largest city and is great for its slow, stress-free travel. It is a laid-back city well-known for its vibrant culture, Kölsch beer, and many celebrations. The city is especially vibrant during winter when Christmas markets are very busy, and Karneval or Carnival (the Nubbelverbrennung or the burning of the nubbel) festivities are in progress. Have a bath in Claudius Therme, a thermal bath and sauna complex sprawling across the city's Rheinpark. Do not miss a chance to drink Kölsch in a Brauhaus. Cologne without its brewhouses is like Vienna without its Kaffeehäuser. The city has 7 markets, each boasting a unique vibe and theme, which you can visit to discover various market activities.
In the last month of the year, Cologne' Karneval, the ultimate party, lasts a whole season. This party begins on November 11th and ends at midnight of the day before Ash Wednesday, every year.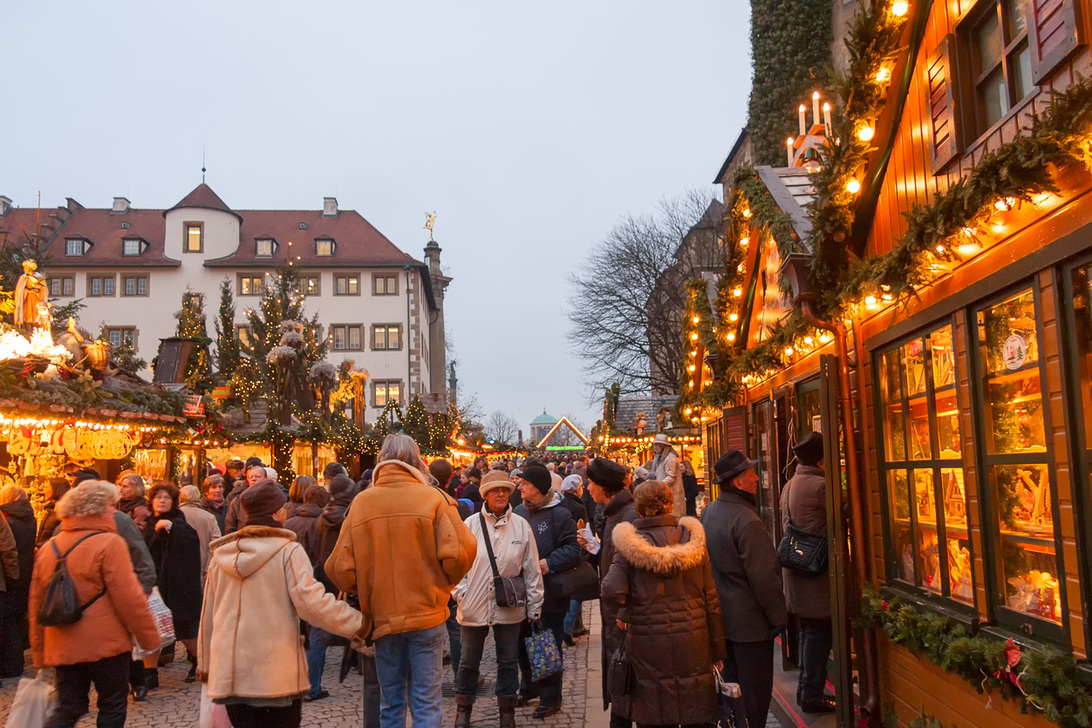 Québec, Canada
The year's closing month marks the first month of winter and is usually a subzero cold month in Quebec, Canada. If you're planning to travel to this place, note that warm clothes are a must. This is because the city experiences high temperatures of -5⁰C, and average low temperatures of -13⁰C.
During this winter month, Quebec City is always lightened up and shines brightly. If you want to embrace the snow, this is the perfect time to visit the city. In December, Quebec is magical as Christmas is in full swing and festivities are ongoing. During this month, a must thing to do is visit the Place Royale, a small square filled with a big, cheerful Christmas tree and where the historic Notre-Dame-des-Victories Church, the oldest stone church in North America, is located. Visit the German Christmas Market, which recreates the warm atmosphere of the major European Christmas Markets. Finally, explore Old Quebec City, a UNESCO World Heritage site, and one of the most picturesque places in North America.
As we close the year, there are some events you'll never want to miss in Quebec. For instance, an interactive light art to light up the night, a night walk at Place Jean-Béliveau, and the Kaléidoscopes, a festivity that brings Old Quebec city to life through sites dedicated to the five senses.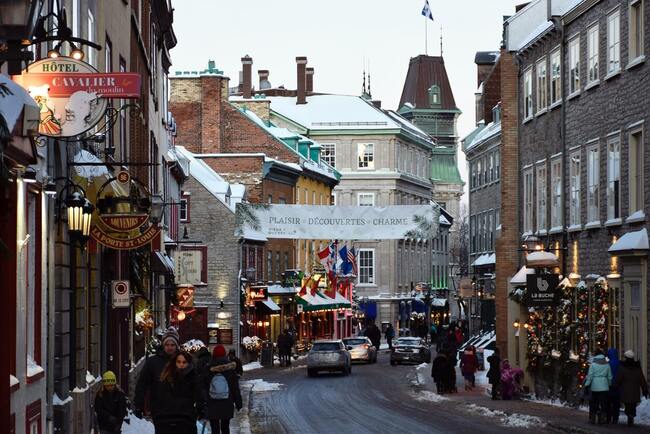 Tromso, Norway
In December, the average minimum temperature in Tromso is usually -4.8⁰C at night. It rains for 15 days. The maximum daytime temperature lies around -0.6⁰C on average. You have 0 hours of sunshine; therefore, you cannot experience any sunshine throughout the month. As the city is located over 300km from the north Arctic Circle, you will have the chance to experience lots of snow.
Tromso makes a great a great seasonal getaway in the closing month. Of course, it's cold, but there's nothing like reindeer and snow to bring home the feeling of Christmas. Here are things a must-see in Tromso this winter month. First are the northern lights which can appear around the area anytime. Wintertime offers the best chance of spotting them easily. If you're in town and want the best view of the northern lights, you can take a Fjellheisen cable car to the top of the mountain. But it will be better if you head out of the city with a tour away from light pollution. Another fun activity to do is to whale watch. Orcas (killer whales) and humpbacks spend the winter months in the north Tromso searching for the once plentiful herring. An additional activity is hiking in the snow.
During this winter month, you can enjoy ribbe (pork belly) and lutefisk (dried cod treated with lye) delicacies gotten from the sea at Fiskekompaniet or locally brewed beer at Tromso Mikrobryggeri. You can also enjoy special traditions this month, from 23rd to New Year's Eve in Norway.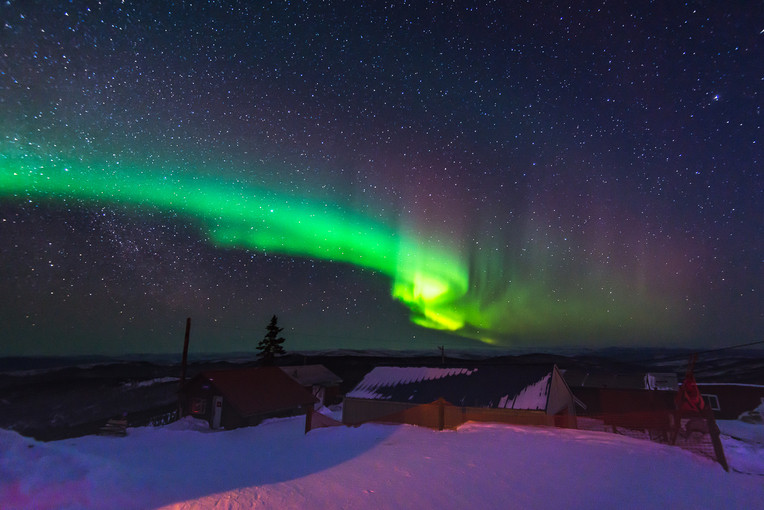 Prague, Czech Republic
Temperatures in Prague usually range between 2⁰C and -2⁰C in the last month. The average precipitation that takes place is less than 1 inch and can be in the form of light rain or snow.
It is cheap to visit Prague during winter except for the 2nd half of the closing month when many travelers come to see Christmas markets. When you visit Prague, here are the must-see things: Discover the Christmas markets where many stalls sell everything from wooden puppets and toys to local handicrafts, tree ornaments, ceramics, etc. Take a walking tour of Old Town and Jewish Quarter with an expert through the streets of Josefov and Staré Mésto. And do not forget to visit St. Vitus Cathedral, the Czech Republic's predominant church. You can't resist Prague's beer tours. Visit the most happening pubs in the city and mix with the local ones.
Also, in this winter month, you can enjoy Mikulas or St. Nicholas Day, which is celebrated with much fanfare in Prague, mainly at Old Town Square, and takes place on the 5th of the month. Other events are The Nutcracker at Hybernia Theatre from November 22nd to December 3rd. The Nutcracker Ballet is a Christmas institution known globally.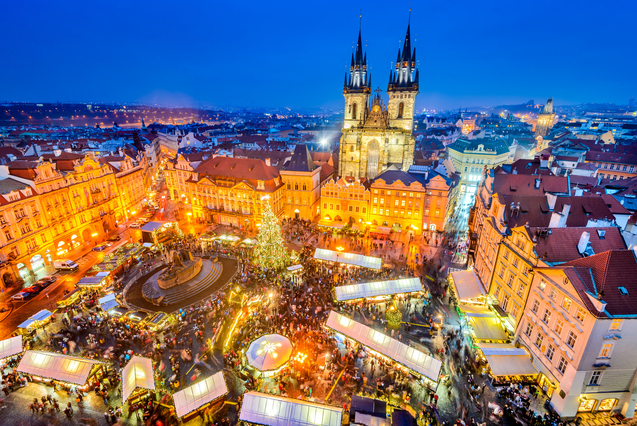 Why is Travel Insurance Recommended for Travel?
It is always important to travel with insurance. Heymondo's travel insurance not only covers trip cancellations but also delays. For instance, if you cannot take a trip because of unexpected events, a trip cancellation policy will compensate you for your forfeited, prepaid and non-refundable costs. Your policy will aid in covering the costs up to the time and date of leaving, depending on the insurance plan. The Heymondo travel insurance also covers medical expenses such as travel disruption, medical treatment, and planned activities like adventure sports. While you choose a new policy, ensure it covers all these issues. You could be accountable for emergency expenses if you don't have suitable insurance before traveling. And lastly, if you are still not convinced about Travel Insurance, read this article, "10 reasons why you should get travel insurance", to understand clearly.