As one of life's significant joys, traveling is one thing that almost every human being enjoys since it allows them to explore the world and even reconnect with some of their family members and friends they haven't seen for a while. But just like any other human activity, there is always a downside to traveling, and that's packing. This doesn't mean that choosing what goes into your suitcase is a disadvantage of traveling, but it's just that most people don't always know how to pack, let alone know what to pack, which is why we at Heymondo, have prepared you the ultimate checklist to help you pack.
But first, we must agree that even the most efficient packers, for example, backpackers, tend to need help determining what they should carry along with them and what they should leave behind. Remember, when planning for travel, whether short or long, any travel essentials you leave behind, you are assured to be without them for your entire trip. This can sometimes be catastrophic because some essentials are usually irreplaceable or cannot be easily found at your destination. And if you can find them, they aren't usually exactly what you wanted. Hence, why we at Heymondo have put together this checklist of what to carry when planning your travel or at least what you should consider bringing on your journey. First, here are some packing tips to help you create the ultimate traveling package.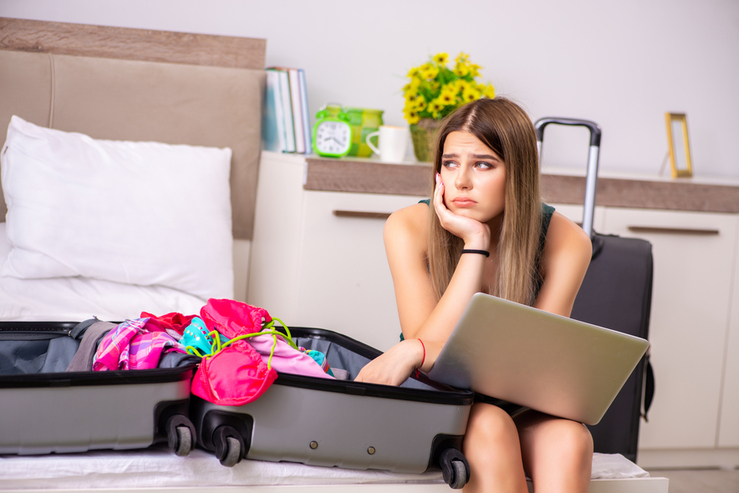 Packing Tips
Before we look at the tips to help you pack, you must first be aware of where it is that you are traveling to in advance. This helps you prepare psychologically, thus allowing you to relax and have peace of mind before the journey starts. When you are settled, you can start asking about what to put in my suitcase. Here are some tips that can help transform you into an efficient packer.
Pack light
One of the main reasons why the question of what to put in my suitcase keeps proving to be a tough nut to crack is that whenever you are putting together a suitcase for your journey, you always try to bring along almost everything you own. This mentality is what makes putting together a suitcase for your trip hard. Therefore, once you know your destination and it's time to pack, it's advisable to pack light; the secret to packing light is to create a pack list of every travel essential you might need along the journey.
When creating this list, ensure that you don't leave out anything, no matter how small or insignificant it might seem. Once the list is done, cross out the things that aren't essential for your trip. Let the question guiding you through this process be, "Will I use this enough to justify the weight?" if the answer is no, then cross it off the list. Most of the time, you'll find that you've crossed out most of the stuff on the list, and that shouldn't worry you because the element crossed off the list isn't that important to your journey.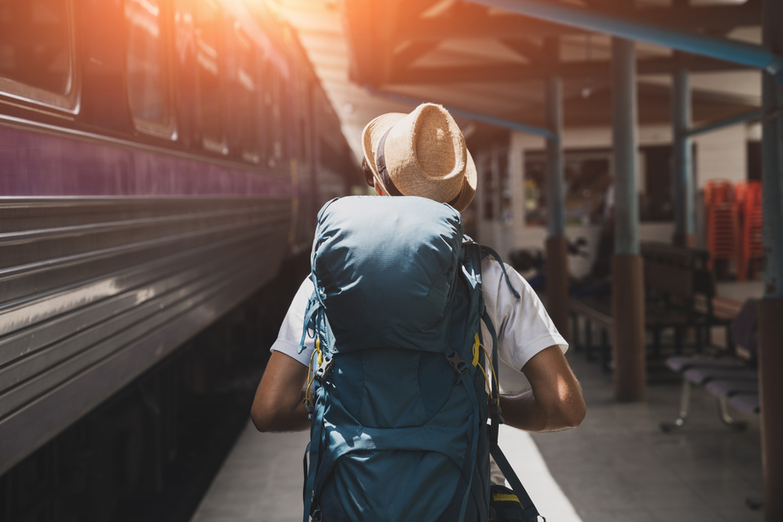 Stick to the same climate
It's an undeniable fact that the area you are planning to visit has a significant influence on how you'll pack for the trip. As a result, most expert travelers and backpackers highly advise sticking to areas with the same climate conditions whenever you plan a trip with multiple stops in different regions.
The reason for doing so is it will help you avoid carrying different kinds of clothes. For example, if you are planning a vacation, and your main destination is the sandy beaches of Ibiza, or you are visiting Africa for a safari, then ensure that the other stops are regions that experience a warm and hot climate. As such, you'll only be required to carry light clothing for the trip.
Also, you must factor in the current weather conditions of the area that you are planning on visiting so that the change in weather doesn't catch you off guard.
Laundry
Well, it's rare to find someone who loves doing laundry, let alone when they are traveling, with some even wondering if they'll be able to find a place to do it, let alone do it. As a result of this fear, most people tend to pack more than what they'll need, which makes it hard to pack given that there's a limit to the amount of luggage you can bring with you when traveling.
But actually, it's hard to find a place where there isn't any laundry service, hence there's no reason for you to bring extra clothes when you can wash what you have.
Use a small traveling bag
Can you answer this question honestly? Have you ever traveled with a traveling bag that isn't full or even overflowing? For most of us, the answer will be no. One thing about packing that most people don't know is that we are psychologically wired in a way that whenever we are traveling and our bags have got some extra space, we always try to ensure that we've filled that space. As a result, we find ourselves bringing stuff that we didn't need in the first place.
So, to avoid such a scenario, you should use a small travel bag. Remember, the bag shouldn't be so small that you can't be able to pack all your essentials in it; the bag should be the correct size that allows you to pack everything that you need while also helping you avoid bringing unnecessary things with you.
This tip is also reserved for backpackers, and since they mostly spend most of their time with their bags on their backs, if they have carried some things that aren't essential, the backpack would be quite heavy, which isn't ideal.
Get an airline-approved carry-on luggage set
Most transport modes in the world tend to have a luggage limit that any traveler isn't supposed to exceed. If you exceed the limit, you'll have to pay extra to accommodate the excess luggage. As a result, we advise you that whenever you travel to any part of the world, you should ensure that you are aware of the allowed luggage limit.
Also, if you travel by plane, you should ensure that your suitcase falls on the airline-approved carry-on luggage set. This is because most airplanes have a set of acceptable dimensions that your carry-on language is required to meet. Again, most of the airline-approved bags are usually quite spacious, making it easier. All you have to do is ensure you pack your essentials first before adding the non-essentials.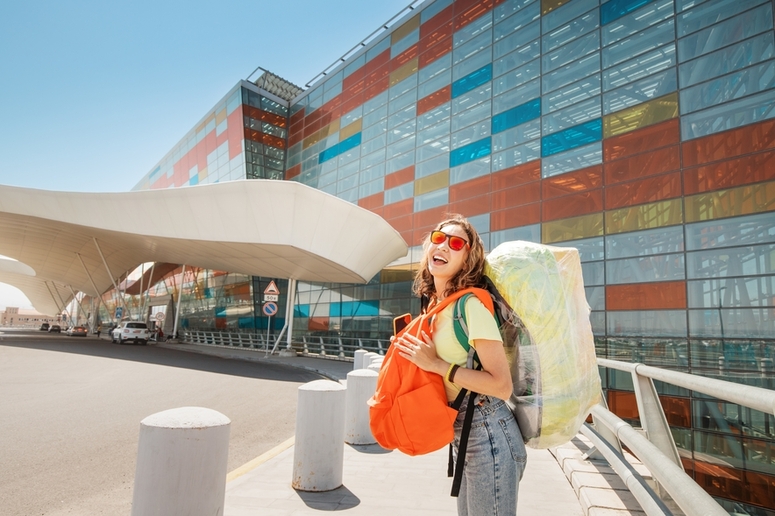 Roll don't fold
Most of us think that folding our clothes takes less space, but on the contrary, folded clothes take up much more space compared to rolled clothes. This is why it's advisable that you fold the clothes you bring with you when you put together your travel bag rather than folding them. Once you've rolled the clothes, ensure that you place them strategically by laying the foundation and then working from the middle outwards.
Remember, when putting the clothes into the bag, ensure that it's straightened up, and when it's almost full, you can apply some force to the remaining clothes to get them into the bag. Also, it's less likely for rolled clothes to develop creases compared to folded clothes.
Travel Essentials
One thing about all travels is that no matter the destination or duration, there are always some essentials you must bring. These essentials may, at times, differ depending on the weather. However, they still provide you with the required flexibility you may need in case some adjustments are made during the trip. To help you understand these essentials, we at Heymondo have created this checklist that includes some of the essentials you may need and why you should include them in your suitcase.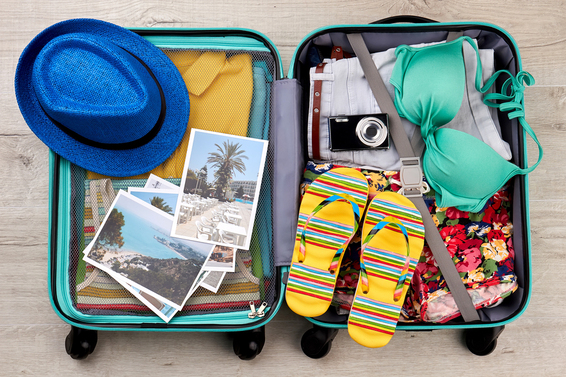 Clothes
Quite obvious, isn't it? There is no place in this modern civilization where you can go without clothes except for a few select areas. But the question remains which clothes are you supposed to bring with you? Here are some clothing options that you should bring with you no matter the destination or purpose of the travel:
T-shirts
More than you need underwear
Bathing suit
Flip flops
A pair of walking-around shoes
More than you need socks
A pair of dress shoes
One dressy clothing
Toiletries
It's vital that you bring your own toiletries no matter your destination since what you might find at your destination might be different from what you are used to. This could have some negative effects on your health or skin. The toiletries that you should carry include:
A toothbrush
Travel toothpaste
Travel deodorant
Small travel towel
Medical kit
One of the main things that you should consider before traveling is your health, hence the reason why we advise you that whenever you are traveling that you bring your own travel medical kit, which includes:
Eye drops
Antiseptic
Antibacterial cream
Hand sanitizer
Band-aids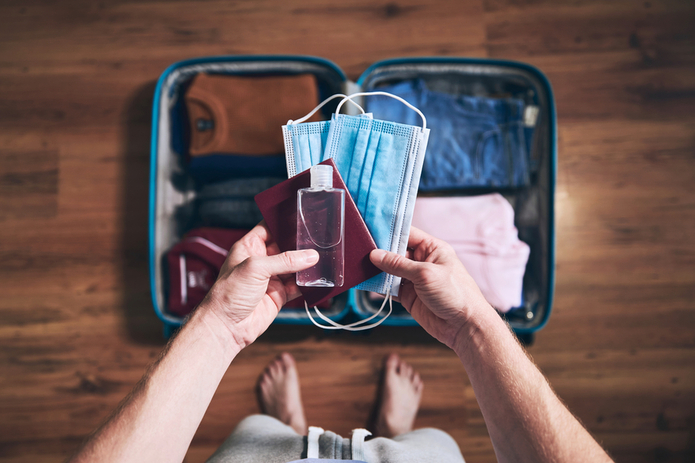 Documents
When visiting a new place, it is important to have your personal documents with your person at all times. These documents include the following:
Passport. A passport is essential as it acts as your identification card whenever you are in a foreign place that's not your country. Also, ensure you have a second item of identification on you, like a driver's license, just in case.
International credit cards. Since most times you can't use your home currency in a foreign country due to the ever-fluctuating exchange rate, we strongly advise applying for an international credit card before your departure. Also, remember to activate the cards before leaving to avoid some unwanted inconveniences.
Visa. Always ensure that you have your visa printed out.
Travel and medical insurance. Before traveling, we advise that you purchase medical and travel insurance coverage. Remember to ensure that the insurance cover you are taking covers any inconveniences you may face during the trip, like delayed flights, emergency medical assistance, or lost luggage. Also, it's crucial that you have them printed out and on you, no matter where you are on vacation.
Cash money. Ever heard the saying cash is king? Well, that applies everywhere on earth, so when you arrive at your destination, it's advisable that once you are settled, you head straight to the bank and get some cash. Also, ensure that you get the local currency to avoid any inconveniences when it comes to the exchange rates.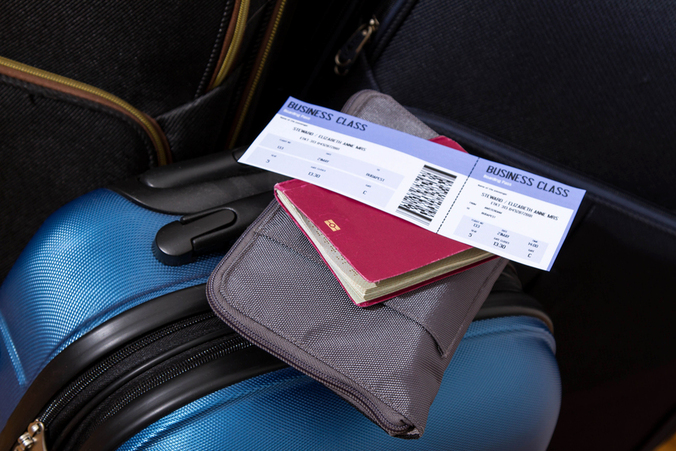 Other essentials
Whenever you are about to travel, always ensure that you've included the following items in your suitcase:
A small flashlight. Since you aren't that familiar with the area that you are visiting, a flashlight might come in handy, especially if the area you are visiting tends to experience blackouts.
A key or combination lock for your luggage. For the safety of your suitcase and your personal items, it's wise to bring with you a lock for your luggage.
Ziplock bags. Ziplock bags are very flexible such that you can use them to carry food, especially fruits and snacks, or liquid items, etc.
Chargers. We currently live in a digital era where almost all aspects of our lives are stored in our mobile devices, which require charging. So whenever you are traveling, ensure that you've packed all your chargers and if you happen to have backup power sources, ensure that you bring that too.
So, remember, whenever you are planning a vacation or trip, use the above tips and checklist to help ensure that you are well-packed for your journey. Visit our website for more articles about travel and what to do when on vacation.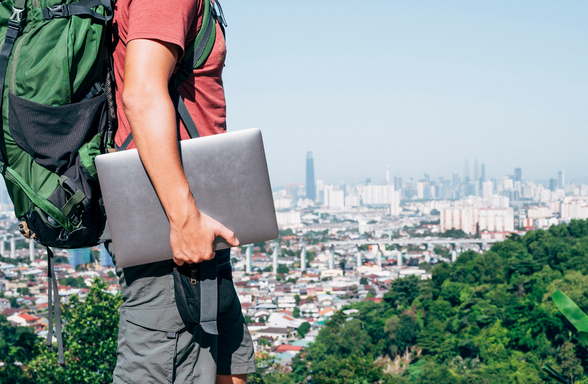 Your most important item to pack
The most important item would be your Travel Insurance. Heymondo's travel insurance not only covers trip cancellations but also delays. For instance, if you cannot take a trip because of unexpected events, a trip cancellation policy will compensate you for your forfeited, prepaid and non-refundable costs. Your policy will aid in covering the costs up to the time and date of leaving, depending on the insurance plan. The Heymondo travel insurance also covers medical expenses, travel disruption, lost luggage, and much more.
While you choose a new policy, ensure it covers all these issues. You could be accountable for emergency expenses if you don't have suitable insurance before traveling. And lastly, if you are still not convinced about Travel Insurance, read this article, "10 reasons why you should get travel insurance", to understand clearly.