Navigating alone on a journey may be a bit intimidating, but some locations welcome and cater to solo travelers. These destinations offer safe environments, well-established tourist facilities, and friendly locals who are always willing to help. For those desiring to embark on solo travels, getting travel insurance is of utmost importance. This will provide financial assurance and help you make the most of your holiday with a piece of mind with the convenience of Heymondo's travel insurance app.
Traveling solo is a unique and enriching experience. It allows you to discover new cultures, meet new people, and challenge yourself in ways you never knew possible. Whether you're seeking adventure, relaxation, or a combination of both, countless hotspots around the world offer the perfect backdrop for a solo adventure. 
Best solo travel destinations around the world
From the icy glaciers of Iceland to the lush jungles of Costa Rica and the rolling hills of Ireland, traveling alone gives you the chance to explore new places and learn more about yourself along the way. In this article, we'll take a closer look at some of the best solo travel destinations around the world, highlighting the unique attractions and experiences that await you in each country.
Iceland
For solo adventurers seeking both adventure and natural beauty, Iceland is a top choice. With its picturesque landscapes, including waterfalls, glaciers, geothermal hot springs, and breathtaking Northern Lights, Iceland offers plenty of opportunities for exploration. The country's accommodating environment and cordial locals make it simple to maneuver and connect with fellow travelers. Regardless of whether you're meandering through the Golden Circle, unwinding in the Blue Lagoon, or chasing the Northern Lights, Iceland will leave you in awe of its mesmerizing wonders.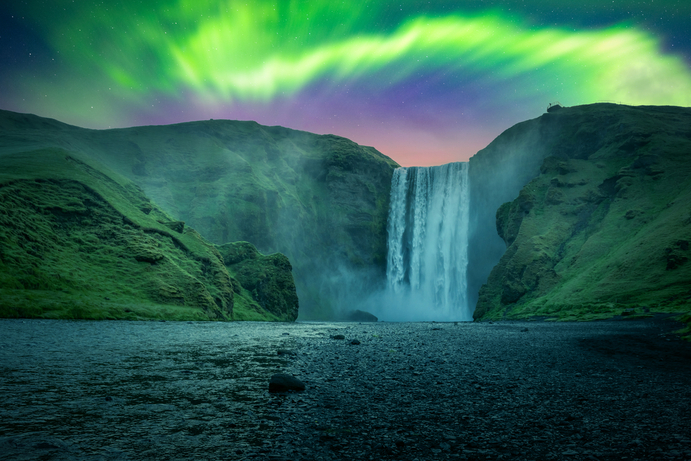 Costa Rica
Costa Rica is recognized for its biodiversity and eco-tourism, making it ideal for solo travelers seeking a blend of adventure and relaxation. With its beautiful landscapes, vibrant culture, and friendly locals, the country is the perfect place to explore and experience new things. There are plenty of opportunities for thrilling outdoor activities such as zip-lining, hiking, and diving. Concerning the culture of Costa Rica, it's incredibly diverse, and you can visit the country to get a taste of its rich heritage. The locals are very welcoming and friendly, always willing to lend a hand and help you make the most of your stay. Costa Rica is a safe and secure destination, with high standards of medical care and reliable infrastructure. 
If you have decided to embark on a solo adventure to Costa Rica, have a look at our complete guide on Traveling alone to Costa Rica; Tips to plan your next adventure.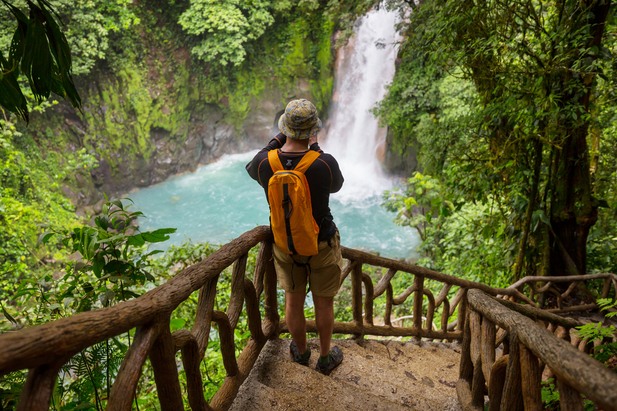 New Zealand
New Zealand is a paradise for outdoor enthusiasts and solo travelers alike. Its jaw-dropping landscapes, including mountains, fjords, and crystal-clear lakes, offer numerous opportunities for hiking, skiing, and adventure. New Zealand is also known for its affable and easy-going Kiwi culture and friendly people. This makes it effortless to converse with fellow travelers and embark on epic road trips together. The country further boasts numerous cultural sites and attractions. With its safe environment and easy navigation, solo travelers can easily find their way around. And its size makes it easy to explore, whether you're looking to do some urban sightseeing or take a road trip in the countryside. With the various attractions, there is something for everyone to enjoy in New Zealand. Do not miss the breathtaking landscapes of the South Island, including Milford Sound and Queenstown.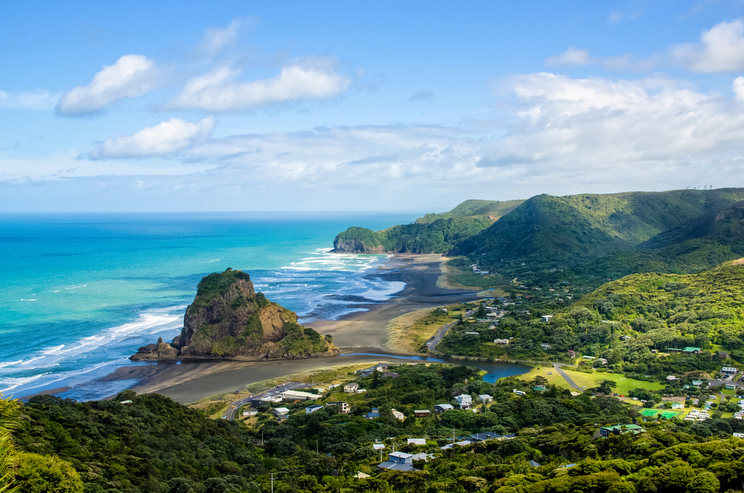 Mexico
Mexico is a vibrant and diverse country that caters to solo travelers seeking cultural immersion and immaculate beaches. From the bustling streets of Mexico City to the ancient ruins of Chichen Itza, there is always something to discover. The legendary Mexican hospitality and the warm and welcoming locals make Mexico an ideal destination for solo travel. Whether you're exploring the colorful colonial towns, indulging in delicious street food, or relaxing on the pristine shores of the Riviera Maya, Mexico will leave you enthralled.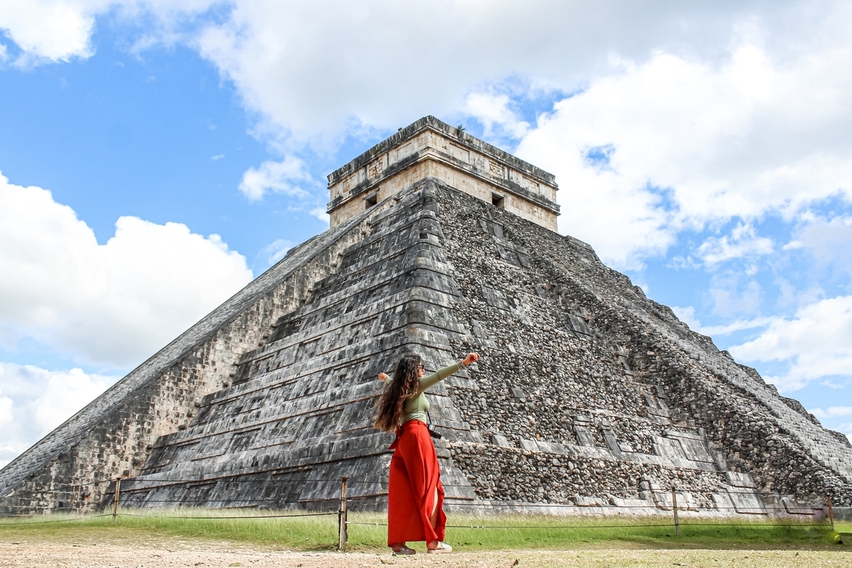 Canada
Canada, with its extensive wilderness, cosmopolitan cities, and cordial locals, is an excellent destination for solo travelers. Also, it boasts an abundance of natural beauty and unique culture. From the mesmerizing landscapes of Banff National Park to the multicultural vibe of Toronto, and the charming streets of Quebec City. Canada offers diverse and exciting experiences. Also, the people of Canada are friendly and welcoming. And with its multicultural population, it is easy to find someone to connect with. Furthermore, the country's large size makes it an ideal place to road trip. Whether you're hiking in the Rockies, observing wildlife in Vancouver Island, or enjoying the vibrant food scene, you'll find yourself captivated by Canada's natural splendor and welcoming ambiance.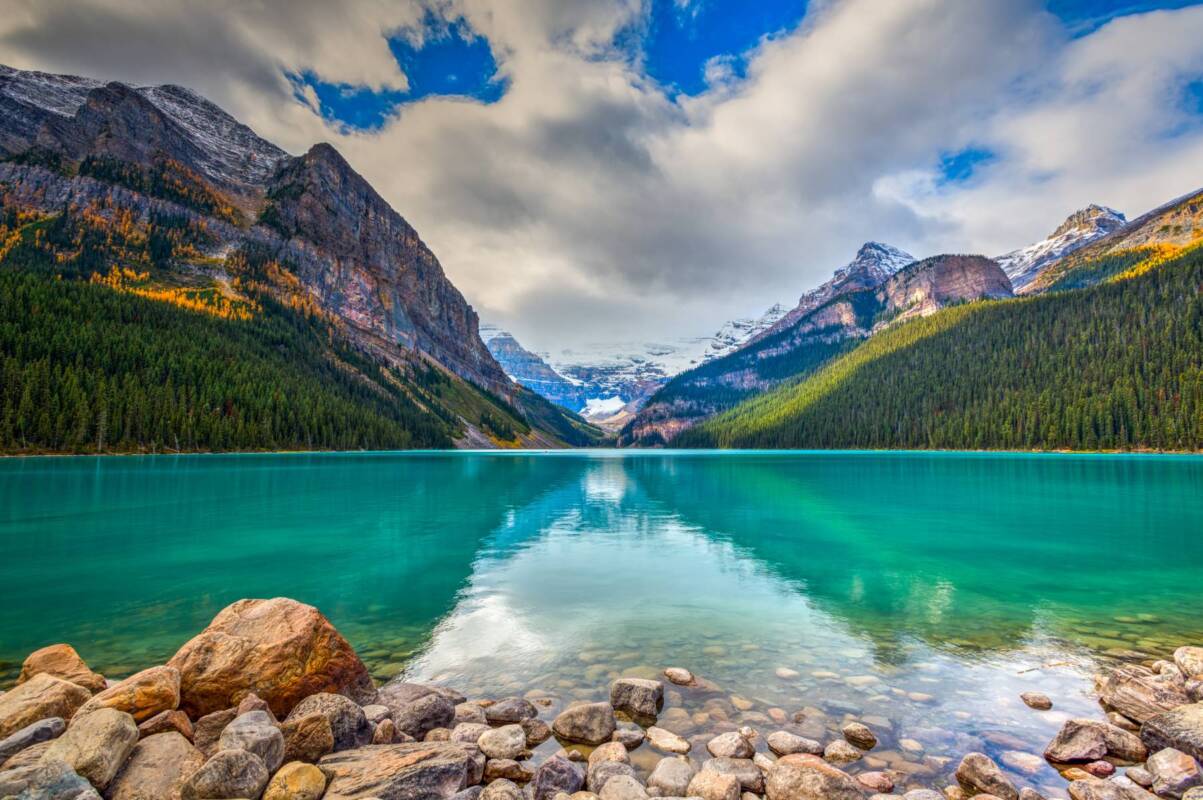 Switzerland
Switzerland's picturesque landscapes have earned a reputation for attracting solo adventurers who love outdoor escapades and scenic beauty. From the striking Swiss Alps to the tranquil lakes and charming towns, Switzerland offers plenty of opportunities for hiking, skiing, and immersing oneself in nature. The well-connected public transportation system makes it easy to explore the country. Moreover, Switzerland's friendly and hospitable nature ensures a secure and memorable experience throughout your journey.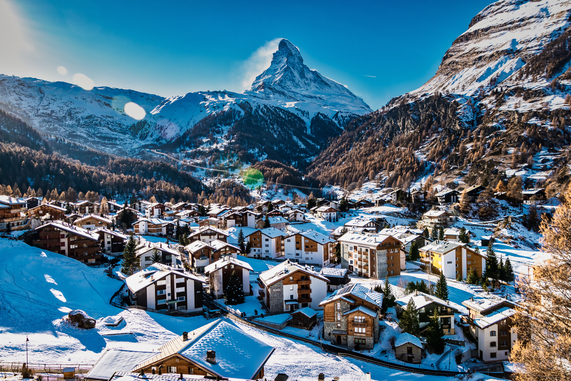 Chile
Chile is a diverse and awe-inspiring country that caters to solo travelers looking for natural wonders and vibrant culture. From the otherworldly landscapes of the Atacama Desert to the splendid beauty of Torres del Paine National Park, Chile offers an array of adventures. Also, solo travelers can explore the charming neighborhoods of Valparaiso, indulge in delicious Chilean cuisine, or embark on epic road trips along the Carretera Austral. Lastly, the Chilean people are renowned for their warmth and friendliness, making solo travel an enriching experience.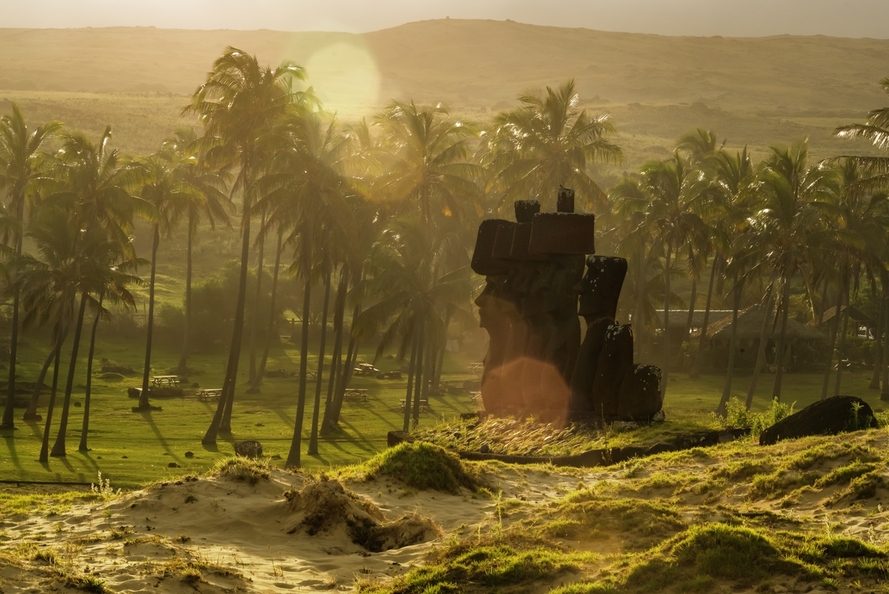 Ireland
Ireland, known as the "Emerald Isle", offers solo travelers a perfect combination of breathtaking landscapes and rich history. From the dramatic Cliffs of Moher to the lively streets of Dublin, Ireland's charm is irresistible. Moreover, solo travelers can immerse themselves in traditional music and culture, visit ancient castles, and explore the stunning countryside. The Irish people's hospitality is legendary, and solo travelers are likely to engage in friendly conversations and make lifelong memories.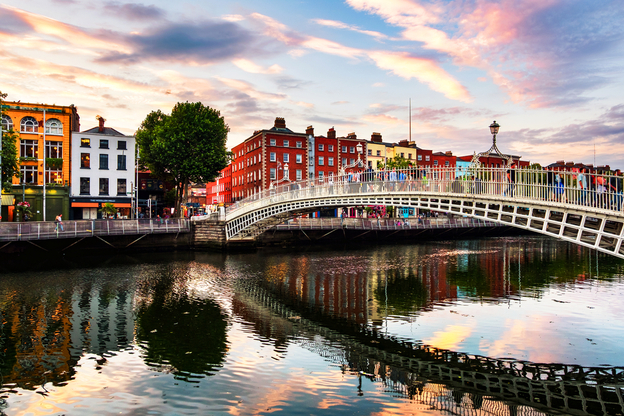 Netherlands
The Netherlands is a charming small country that packs a big personality, making it an ideal destination for solo travelers. Moreover, solo travelers can experience the iconic windmills, tulip fields, and picturesque canals of Amsterdam, or explore the charming cities of Rotterdam, Utrecht, and The Hague. Also, the Dutch are renowned for their open-mindedness and welcoming nature, and solo travelers will discover that biking through the scenic countryside or indulging in delicious Dutch treats is an enjoyable experience. Lastly, the country's well-connected public transportation system makes solo exploration convenient and accessible.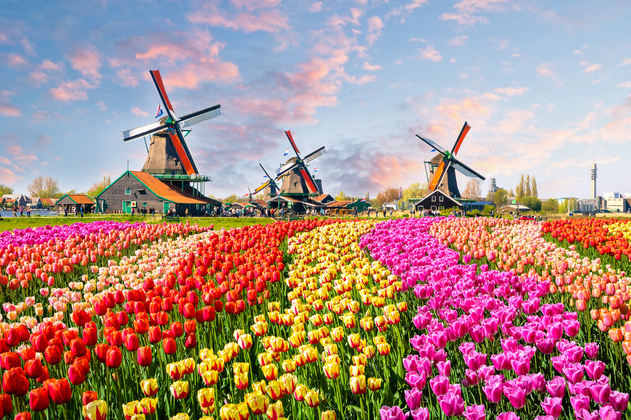 Spain
Spain is a vibrant and diverse country that offers solo adventurers a blend of history, culture, and stunning beaches. So, those who venture to Spain will find themselves surrounded by breathtaking scenery, unique architecture, and mouth-watering cuisine. The country is home to some of the world's best beaches. It also boasts architectural wonders such as the ancient city of Seville. Spain is also home to the world-famous Alhambra Palace in Granada, a stunning Islamic fortress and palace built in the 14th century. Not only does Spain boast excellent cultural attractions, but it also offers an abundance of nightlife, gastronomic options, and cultural sites that are well worth exploring, ensuring a memorable solo journey. Additionally, the Spanish people are known for their warmth and hospitality, making it an ideal destination for backpacking alone.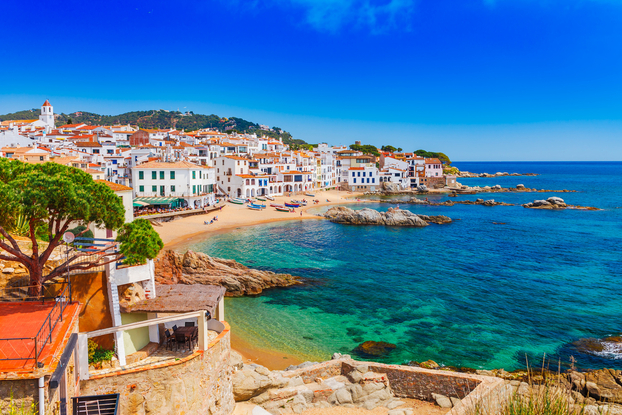 Austria
Austria's stunning landscapes, rich history, and welcoming atmosphere make it an excellent destination for solo travelers. Visitors can explore the charming streets of Vienna, visit the imperial palaces, and indulge in classical music concerts. Moreover, you can discover the breathtaking beauty of the Austrian Alps, hike in the picturesque Salzkammergut region, or ski in world-renowned resorts. Also, the Austrian people's friendly nature and the country's efficient transportation system ensure a smooth and enjoyable travel experience.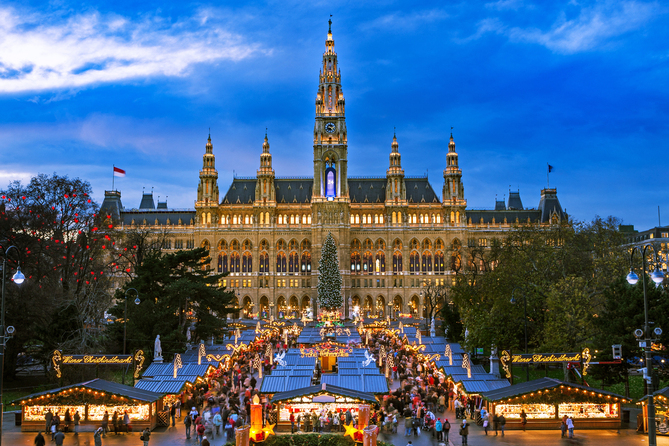 Denmark
Denmark, known for its happiness and quality of life, is a fantastic destination for the independent traveler. With its bright cities, quaint countryside towns, and beautiful coastline, there's no room for boredom while in Denmark. Travelers can explore the colorful streets of Copenhagen, visit the iconic Nyhavn waterfront, and immerse themselves in Danish design and architecture. Exploring the countryside of Denmark offers an opportunity to experience the country's natural beauty. Visitors can take advantage of its many bike paths and trails to explore the region and its historic castles. Another must-try is the country's cuisine, which is an experience in itself, with specialties including Smorrebrod. The Danish people's friendly and welcoming nature creates a hearty and inclusive environment. Denmark is also known for its safety standards, making it one of the top destinations for female solo travelers.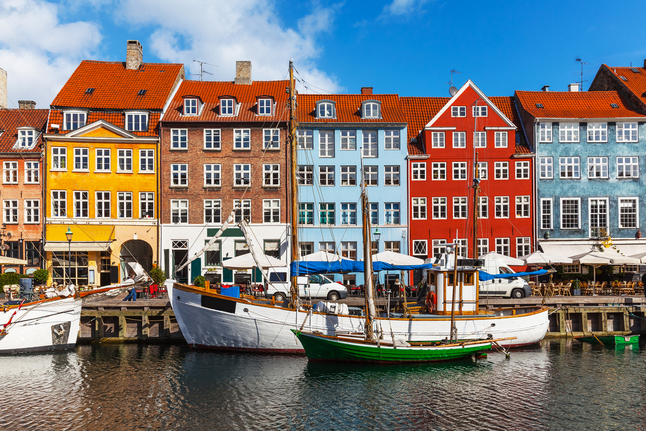 Japan
Japan offers solo travelers a blend of ancient traditions and modern wonders. And with its unique culture and expansive diversity, there is something for everyone in Japan. From the bustling streets of Tokyo to the serene temples of Kyoto, Japan is sure to surprise you. Popular Japanese cuisines like sushi and ramen offer a delicious and unique experience. Moreover, travelers can experience traditional activities like tea ceremonies and sake tasting. For a truly unmatched experience, visitors can explore Japan's iconic snow-capped mountains, while Japanese hot springs offer the perfect respite from a hectic travel schedule. Additionally, Japan's low crime rate and efficient public transportation system have it among the safe destinations and most convenient countries for female solo travel.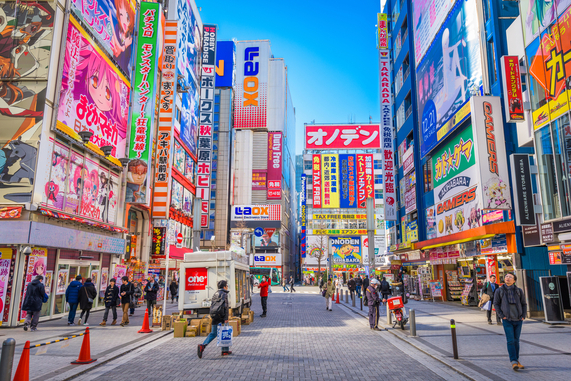 Norway
Norway is a must-visit spot top for solo travelers seeking natural beauty and outdoor adventures. Because of its majestic fjords, beautiful mountains, and untouched landscapes, it offers the ideal tranquil and peaceful getaway experience. Solo travelers can explore the vibrant streets of Oslo, marvel at the awe-inspiring landscapes of the Norwegian fjords, and chase the mesmerizing Northern Lights. Other offerings include hiking in the mountains, exploring quaint fishing villages, or enjoying winter activities like dog sledding. Norway is also home to the world-famous Gaustatoppen mountain, the highest peak in Northern Europe, and the breathtaking Preikestolen, a cliff located in the Lysefjord. offers a safe and awe-inspiring experience for solo adventurers.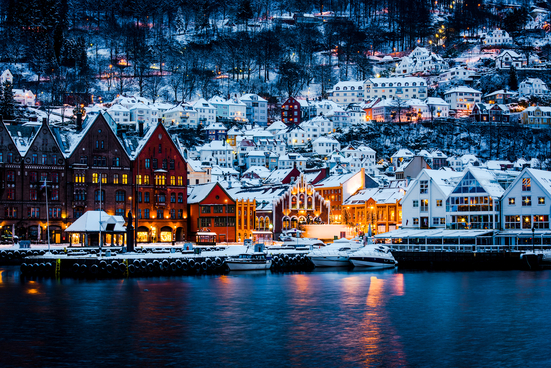 Uruguay
Uruguay, often overlooked by travelers, is a hidden gem for solo exploration. From the historic streets of Montevideo to the picturesque beaches of Punta del Este and the tranquil charm of Colonia del Sacramento, Uruguay offers a mix of cultural experiences and natural beauty. Solo travelers can discover the country's rich history, indulge in delicious traditional cuisine, and soak up the laid-back atmosphere. Also, the Uruguayans are known for their warmth and friendliness, making traveling alone a delightful experience. Solo travelers can stroll through the charming colonial towns or enjoy the pristine coastline.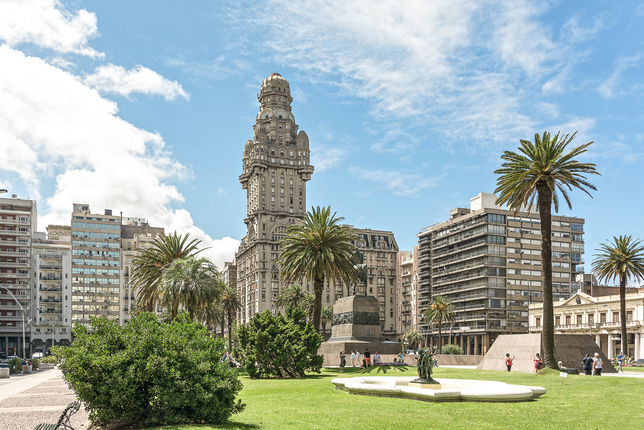 Which country is the best for solo female travel?
According to a study, Japan is the safest country for female solo travel in 2023, mostly due to its low crime rate. Switzerland is in second place, followed by Slovenia. These countries prioritize the safety and well-being of travelers, making them an ideal destination for solo female travel.
If you are considering becoming a solo traveler, don't forget your travel insurance
When embarking on solo travel adventures, prioritizing safety and well-being is vital. Having travel insurance and health insurance provides peace of mind and financial protection in case of unexpected circumstances. Heymondo offers comprehensive travel insurance plans, including annual multi-trip insurance covering medical expenses, luggage theft and damage, trip cancellation, repatriation, and many more. With Heymondo's travel insurance, solo travelers can travel with confidence, knowing that they're protected wherever their solo journeys may take them.
In the event that you require medical assistance, Heymondo provides a convenient emergency call feature through our Heymondo assistance app, which is available 24/7, worldwide. This provides various benefits related to medical affairs during your journey. From accessing a medical team for consultations to enjoying other related services, the app ensures that you have the necessary resources at your fingertips.
In conclusion, solo travel presents an opportunity to explore the world at your own pace and discover new destinations. Whether exploring the stunning landscapes of Iceland and New Zealand, immersing in culture in Spain and Japan, or indulging in delicious cuisine in Mexico and Denmark, every solo adventurer will find the perfect destination. Remember to plan your trips carefully, prioritize safety, and enjoy the world with peace of mind provided by Heymondo travel insurance. Happy travels!