Costa Rica is one of the most beautiful destinations in the world. The climate, gorgeous landscapes, and fantastic attractions in this country are to die for. This country is also extremely safe, unlike others in Central America. This is a relatively small country, but it is abundant in natural beauty. It boasts 28 national parks, three UNESCO World Heritage Sites, numerous parks, lush rainforests, and freshwater and marine ecosystems.
The country also hosts a diverse animal population. While many people love to travel in groups, traveling alone is an experience. It can be extremely enriching and an unforgettable adventure. A solo trip is also an opportunity for personal growth. A solo trip will also allow you to experience more from a trip than you can imagine.
What are the Advantages of Traveling Alone in this Country?
Traveling alone to any destination is incredibly beneficial; the benefits increase if you pick this country as the destination.
Connecting with the Locals
One of the primary benefits of traveling alone to this destination is the possibility of connecting with local people. The Ticos are such great people to interact with. You can learn the culture and interesting facts about this country during the interactions. It would be hard to do this when traveling with a group because you would be occupied.
Relish More
Another reason you should travel alone to Costa Rica is the time you get to observe biodiversity in the country. This country is known for its vast fauna and flora. A solo trip would be a fantastic opportunity to pay attention to all this destination offers. Additionally, traveling alone to this country also affords you more time to enjoy what you like best about the trip. This means that you can visit the same place more than once. You do not have to depend on the group and what they want to do.
Be your own time manager
Another motivator to travel alone to this country is freedom and better time management. You can also plan your time better because you do not have to wait for the group to get ready or go to a place.
Rediscover yourself
This country is also a fantastic place to take a spiritual trip where you can meditate and meet with other spiritualists. A solo spiritual trip to this country is perfect because you can take a spiritual journey privately. You are guaranteed to go back as a new person and discover a lot about yourself.
Travel alone to Costa Rica is also a great way to step out of your comfort zone because of the many retreats. Another motivator to travel alone to Costa Rica is peace of mind. This country is a tranquil environment that most people visit for relaxation. There is no better way to relax than to travel alone to Costa Rica.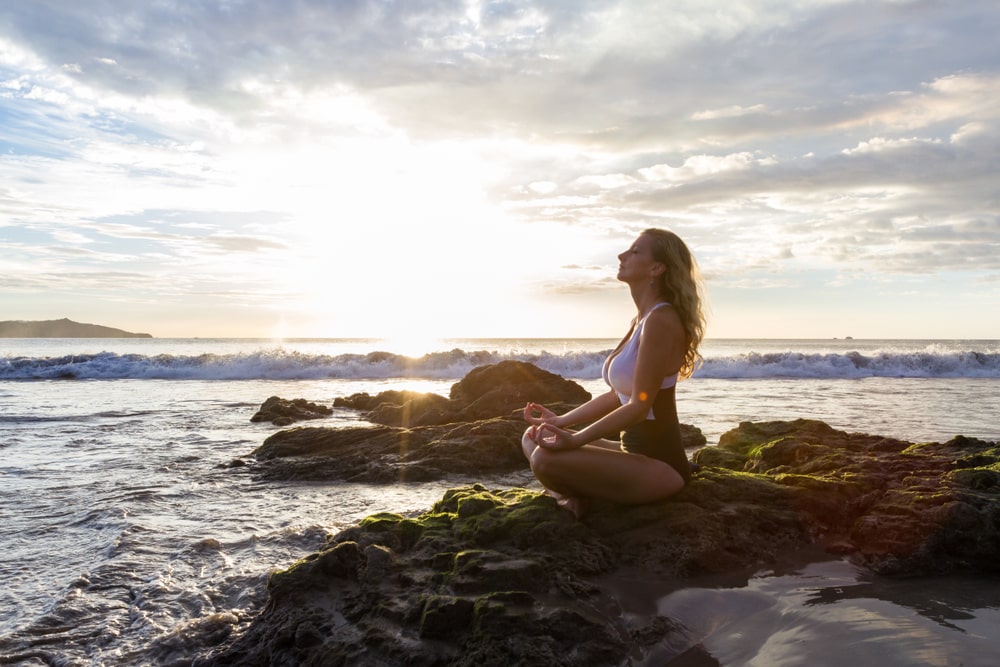 Easy planning
Finally, something else that should motivate you to travel alone to Costa Rica is easy planning. Planning a solo trip is easier than a group or family trip. You do not have to think about other people's needs for the trip and what they would like to do or where to go. The packing and research process is also easier because you only have yourself to focus on.
How to Prepare for a Trip to this Destination Alone
Planning is the best way to make the best of your trip before you travel alone to Costa Rica. Best planning tricks include:
Determine what to do
Before you even start planning, you should think of the kind of trip you want to do. For instance, you can plan events surrounding this concept if you want to do a spiritual trip. On the other hand, if you want to do an exploration, you can also plan a trip packed with adventure. This destination is a great place to take photographic, culinary, exploration, or adventurous trips.
The kind of trip you want to take will determine the activities you plan for and what to carry. For instance, It would help if you also determined how long you want to stay at this destination. This will help you with scheduling. If you want to do a short trip, you can schedule a bit of everything to make the most of your trip.
The trick to preparing for a trip to this destination is creating a shortlist. The list should entail everything you need to do before the trip and what you plan to do during the trip. You can take advantage of the power of the internet while preparing for your trip.
Do your research
Researching this country will also be a great way to learn about the target if you visit it first. Knowing about the place you want to visit ahead of time will keep you from looking lost during your trip. It will also protect you from giving off the impression of vulnerability, which will attract criminals.
Acquire required documents
It would be best if you also purposed to find out the travel documents and recommendations required for the trip during your research. This is especially important since the pandemic. Some countries demand a recent Covid-19 test result. Additionally, some destinations will require mandatory travel insurance. Depending on the type of trip and whether or not you have been there before, you may also require driving documents. Furthermore, ensure to carry copies of your passport if you lose the original one.
Is it safe to travel to this destination alone?
This destination is an extremely safe country. The Ticos (locals or nationals) are friendly and warm people who love tourists. Therefore, you should not be discouraged from visiting it. However, it would help if you always took some safety precautions when traveling alone to any destination. For instance, you should travel during the day. This will come in handy when alone, as you'll know what to expect. Traveling during the day allows you to ask for directions and avoid any security issues confidently.
Other important considerations include:
Don't walk alone in remote areas
Another precaution you should take is not walking alone in remote areas. Always remember that this is a foreign place. Therefore as safe as you believe it to be, walking alone in remote areas can be insecure. It is not all about criminals and criminal activities. For instance, this destination features many jungles, pristine beaches, and mountains that you may get lost or into an accident when walking alone. Experts recommend that you always inform your friends and family about the route you are taking in case of an accident. These precautions are recommended for solo and tours.
Possible natural disasters
When traveling to Costa Rica alone, you should consider natural disasters, hurricanes, tropical storms, and heavy precipitation. The country is slightly prone to seismic and volcanic activity that can lead to disasters. You can research these aspects and what to expect before taking the trip. However, they should not deter you from planning and taking what would be the most incredible trips of your life.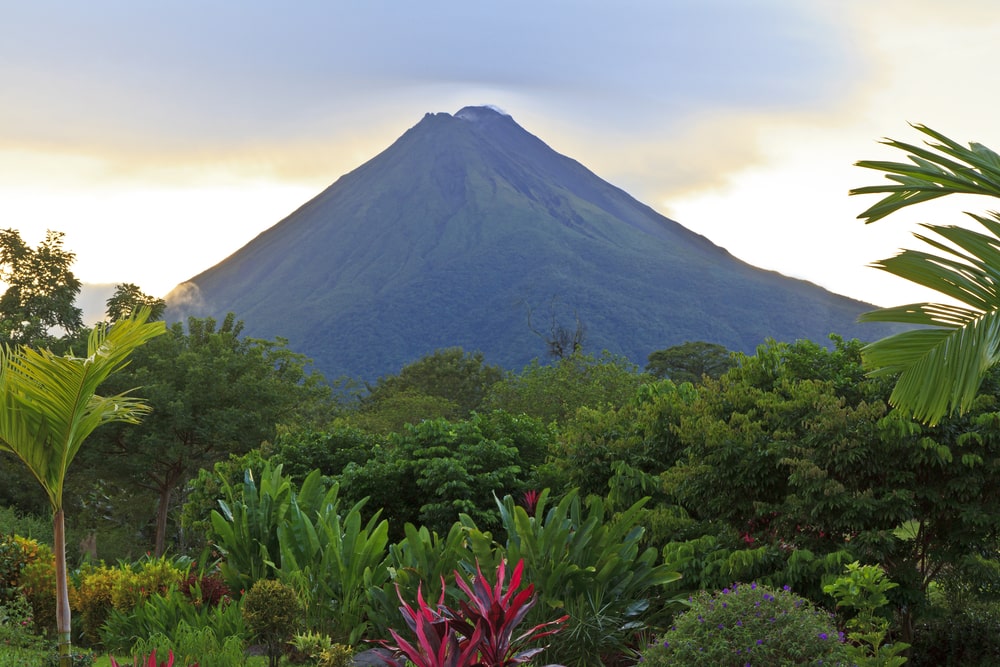 Avoid High-Risk Areas
It is also worth mentioning that there are a few high-risk areas you should watch out for when visiting Costa Rica alone. Examples of such areas are the red zones of San Jose – streets 14 and 6, Av. Central and 7.
Maintain Your Hygiene
It would help if you were careful about the food and water you take. While This destination is known for its incredible cuisine, you should be careful where you wash and take water. The key is to ensure to eat at hygienic food establishments. The Costa Rican Water and Sewage Institute monitors its water regularly to ensure inhabitants get clean and safe water. Therefore, getting sick from food or water is low. Regardless, it would help if you still took some precautions by drinking bottled water or taking antibiotics before your trip.
Be wary of Mosquitoes
Another precaution you should take is against mosquitoes. This destination is a biodiverse country packed with jungles, water features, and mountains. Therefore, it is understandable that there are many mosquitoes in the area. Therefore, you should not forget to protect yourself against tenacious mosquitoes.
Accommodations to Travel Alone to Costa Rica
One of the best things about traveling to This destination is the wide range of accommodations you can choose from, like the Manuel Antonio hotels and Pura Vida retreat and spa. The options are limitless, from cozy cabins to all-inclusive and luxury hotels. This destination is a great place to travel all year round. There isn't a time when you will lack accommodation.
However, the best season for tourists in this destination is from December to April. This is considered the high season for tourists in this place. The country receives thousands of tourists at this time. It is worth noting that accommodation is usually more expensive during the high season. This is because of the increase in demand. Therefore, it would be wise to plan if you plan to visit the destination during the high season. You can avoid a lack of availability by doing this.
This place boasts many cool hotels where you can meet other solo travelers. Most of the hotels come at friendly prices. However, staying in some of these budget-friendly hotels as a solo traveler means the possibility of sharing a room or bathroom with people you do not know. This should not scare you. Several other high-quality hotels give you the option of a private room at an affordable price.
One of the most important elements you should consider when picking accommodation in this place is the location. For a solo trip, you need a hotel in a location that is close to amenities like transportation and restaurants. The good thing is that this place features incredible affordable beach-side hotels that offer great serenity.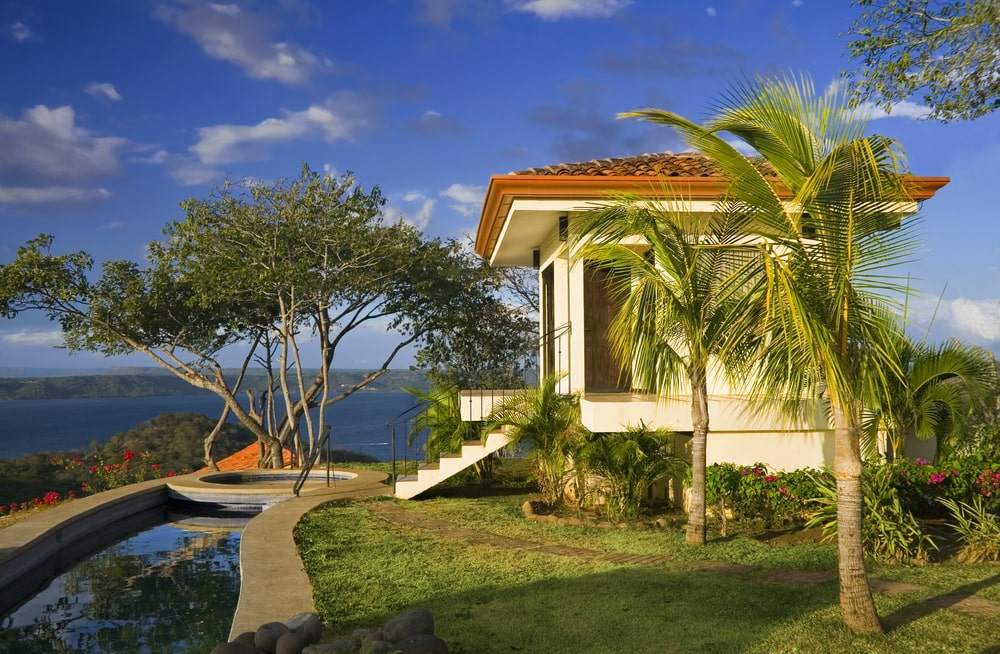 How to get Around Alone
When you land at the airport in San José or any other city in the country, you have numerous options to move around the country.
Taxis
The most common one is taxis. Taxis are a safe and convenient way for a solo traveler to move around. You can count on the drivers to get you to destinations you do not know. Taxis are also a great way to interact with Costa Rican nationals. You can have informative conversations and ask questions when moving around. Taxis are also a cheap way to get around. The only downside to taxis is they limit the places you can visit. For instance, taxis cannot access remote areas with some fantastic attractions. There are also some exclusive areas where taxis are not allowed.
Car Rental
Another option for moving around in this country is car rental. This is the most flexible way to move around. However, you must bear in mind the weather in this country. With a rental car, you can go anywhere at any time. However, it would be wise to research the legal recommendations for driving in This country as a tourist. For instance, do you need insurance or a tourist driving license? The weather is typically changeable, and sometimes there is fog which could hinder your vision when driving and result in accidents. Experts do not recommend car rental for first-time solo visitors in This country. However, you can still rent a car and hire a driver. A hired driver will help you get around safely. It would be wise to get a local driver that knows the place well. Your driver can recommend incredible tourist destinations to visit and help educate you about the country during your trip.
Public Transportation
You also have the option to move around by bus. However, the bus or public transport is rarely recommended because the routes have many stops. Additionally, the buses are not prepared for tourists.
Planes and Helicopters
There are also dozens of small airports around the country. This is probably the easiest way to get from one place to another without wasting time. It also allows you to enjoy more of the country. However, even with air travel, you will still need some car transportation. Furthermore, there are shuttle companies that offer transportation all over the country. They are affordable and relatively efficient.
Note: Avoid public transportation when possible. If not it would be best if you also were careful when using public transport.
Getting to Know People in this Country
The people of this country are very warm and friendly. They are open to foreigners and do not shy away from interacting and bonding with them. It is worth mentioning that Costa Ricans speak quite good English. Therefore, communicating and bonding with them should be relatively easy. You can talk to them and socialize as much as you want. You can easily meet Costa Ricans during adventure activities, like visits to the parks, excursions, surfing, or sailing. The market is also a great place to meet Costa Ricans. You can ask them about their culture, foods, the best places to visit, and directions.
The beaches in Manuel Antonio are also fantastic places to meet the people of this country. You can run into and socialize with a few people when exploring the beaches. Yoga classes and retreats are also perfect for meeting people in this slow travel destination.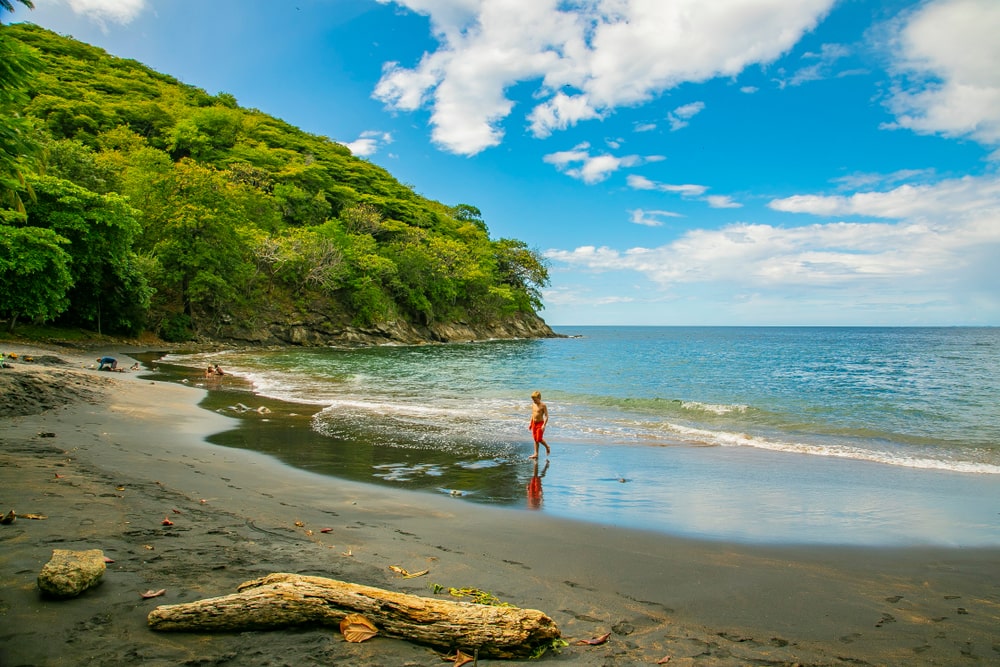 The trick to meeting and getting to know locals is open-mindedness and socialization. It would help to do your homework about the country's culture and its people to avoid being disrespectful or insulting them during your trip. This shouldn't be difficult because the Ticos are quite simple people.
Apart from the locals, a solo trip to this country is also a great opportunity to meet and interact with people worldwide. Thousands of tourists visit this destination for adventure and relaxation. You can meet and interact with them during the different activities. Getting to know the locals and other tourists in this country will elevate your trip to a new level. It will enhance your experience and protect you from boredom and loneliness during the trip. However, the country has so much to offer that it is nearly impossible to be bored. Meeting and interacting with people in a foreign country will also help you learn more about the place and give you a host of stories to tell when you get back home.
Travel to this gorgeous country safe
The country lifted its mandatory travel insurance requirements for tourists in April 2022. However, experts still recommend getting travel insurance when visiting any foreign country. Travel insurance will come in handy if something happens during the trip, like a medical emergency. Heymondo's insurance will cover all expenses from emergencies, like hospitalization and transfers of injured travelers. However, the covers differ depending on the insurance policy and provider.
Many governments, like the UK, recommend that travelers purchase travel insurance policies that cover medical expenses and lodging in the event of Covid-19 infection. Apart from travel insurance, it would also be a great idea to write down any important medications and severe allergies you suffer from. Ensure to also carry your insurance information and safety contacts everywhere in case of emergencies. The list and the important documents should not leave your bag during your trip. If you are on medication, also ensure to carry it in case you get caught up in a place and do not get to your hotel in time to take it.