Are you looking to escape the traditional 9-to-5 office job and work remotely as a digital nomad? Well, look no further! At Heymondo, we have prepared the ultimate checklist of the best European cities for digital nomads.
These cities offer a combination of affordable living costs, stunning landscapes, vibrant cultures, and a thriving digital nomad community. Read on to know the most exciting destinations Europe has to offer!
Best Digital Nomad Cities in Europe
Digital nomads work remotely and travel across the globe. They use the internet and technology to conduct their work. As a digital nomad, you will constantly be on the move, which can be an exciting way to live.
While there are many cities to live in as a nomad, how do you settle on the most plausible ones? Here are the top ten best nomad cities in Europe.
1. Lagos, Portugal
Located in the Algarve region of Portugal, Lagos is a historic coastal town that offers a unique mix of modern amenities and old-world charm. It is a growing digital nomad community, with many co-working spaces and networking events available for remote workers.
With over 300 days of sunshine per year, Lagos is the perfect place to work from a beachside cafe or take a break for a swim in the ocean. The mild temperatures throughout the year make it possible to enjoy outdoor activities such as hiking, surfing, and sailing all year round.
Aside from its practical benefits, Lagos has a lot to offer in terms of culture and natural beauty. The city is known for its picturesque coastline, golden beaches, and dramatic cliffs. The historic town center is charming and has many restaurants, cafes, and bars where digital nomads can unwind after a long work day.
For digital nomads looking to stay in Portugal long-term, the country offers a Digital Nomad Visa program, allowing remote employees to live and work there for up to 12 months. The requirements for this visa include proof of income and health insurance (for the first four months of your stay), as well as a clean criminal record. Don't forget to attach two passport-sized photos.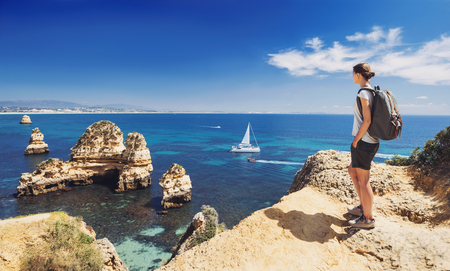 2. Budapest, Hungary
Budapest is located in the heart of Europe. It is the capital city of Hungary and a top destination for digital nomads. The city has stunning architecture and rich history and offers you an excellent blend of work and leisure.
One of the biggest advantages of Budapest for digital nomads is its affordability. The cost of living in Budapest is much lower than in other European cities, making it easier for remote employees to stretch their budgets while enjoying a comfortable digital nomad lifestyle. Accommodation, food, and public transportation are all reasonably priced, with plenty of options to suit various budgets.
For digital nomads looking to stay in Hungary for longer than one year, the country offers a Digital Nomad Visa program. It is suitable for third-country nationals who want to stay in Hungary while working remotely. To be eligible for this visa, you must have a valid passport and provide proof of health insurance, accommodation, and sufficient financial resources to support yourself in Hungary.
You must also demonstrate that you work remotely for a company outside of Hungary or are self-employed. Upon expiration, you can extend the visa for another year.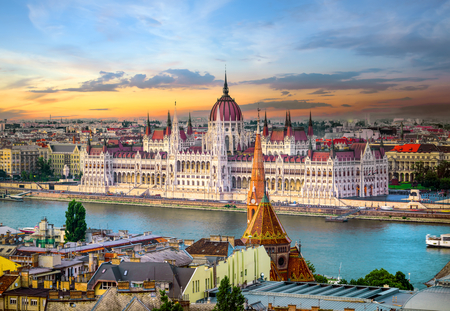 3. Barcelona, Spain
Barcelona, Spain, is a bustling city on the Mediterranean coast that has become a popular digital nomad destination for digital nomads. It is home to a wide variety of co-working spaces, thus offering remote employees a comfortable and productive environment to work in.
Barcelona is known for its laid-back lifestyle and Mediterranean climate, which makes it a great place to live and work. The city has numerous beaches, parks, and outdoor spaces to benefit your social life. In addition, Barcelona is a foodie's paradise, offering a variety of delicious local cuisine and international options. The city is known for its tapas, seafood, paella, and numerous food markets and festivals.
Spain has a digital nomad visa open to non-EU nationals working remotely for non-Spanish companies. As a successful applicant, you will be allowed to live and work in Spain for up to five years. The digital nomad visa caters to self-employed freelancers with multiple clients and remote employees employed by a single company outside Spain.
When applying, you must prove that you have worked with the clients or company for over three months. You must demonstrate this with a contract of employment proving that the work can be done remotely. Check out our comprehensive guide to Spain's digital nomad visa, for all the information you need to know.
4. Prague Czech Republic
Prague, the capital city of the Czech Republic, is a picturesque city known for its rich history and vibrant culture. There are several reasons why Prague is considered an ideal city for digital nomads. Firstly, the city's cost of living is relatively low compared to other major European cities, making it an affordable option for remote workers.
Additionally, the city boasts a reliable public transportation system, making it easy to get around and explore. Prague also has a thriving co-working scene, with numerous co-working spaces and cafes that offer high internet speed and a productive work environment.
Also known as Zivno, the Czech Republic Digital Nomad Visa is the best option for remote workers and digital nomads. The visa is valid for up to a year, allowing visitors to stay in the country and work remotely without obtaining local employment. The Czech Republic's digital nomad visa program provides a streamlined process for those who want to enjoy the city's vibrant lifestyle while working remotely.
To qualify, you must have an online resume, be over 18 years, and have a business plan, business card, and a web page to showcase your freelance services. As you apply, you must prove enough financial means of no less than €5.061 in your bank account. Once approved, the visa allows for a stay of up to 12 months.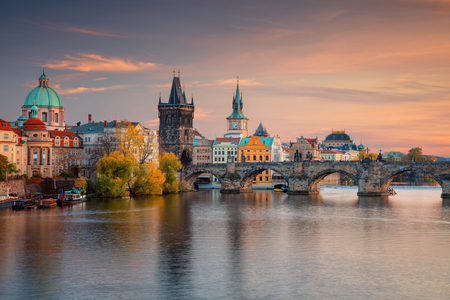 5. Malta
Malta is an excellent place for digital nomads for several reasons. Firstly, the island nation has a warm Mediterranean climate, making it an attractive location to live and work all year round.
Secondly, Malta is known for its affordable cost of living, which includes reasonably priced accommodation, food, and entertainment options. This means that digital nomads can save money while enjoying a high standard of living.
Thirdly, Malta has a highly developed IT infrastructure and a reliable internet connection, essential for remote workers relying heavily on online communication and productivity tools. Being a multicultural and multilingual country with a vibrant social scene, it becomes easy for digital nomads to connect with the locals and other nomads.
To obtain a digital nomad visa in Malta, applicants must be self-employed or employed by a company not based in Malta. Applicants must also be able to work remotely and have a minimum monthly income of €2.700. Additionally, applicants must have valid travel insurance and a clean criminal record.
The visa is valid for one year and can be renewed annually. The application process is straightforward, and the visa can be obtained within a few weeks of submission. Once in Malta, digital nomads can enjoy the benefits of the visa, which includes the ability to work and live on the island without any restrictions.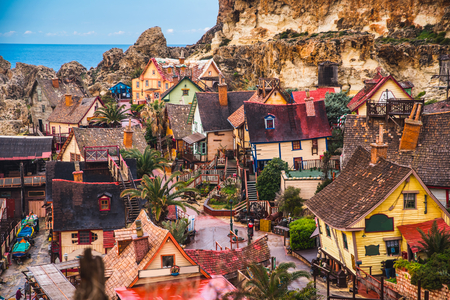 6. Zurich, Switzerland
Zurich, located in the heart of Switzerland, is a bustling city that offers a unique blend of modernity and history. As the financial capital of Switzerland, Zurich is known for its high quality of life, picturesque streets, and stunning natural beauty.
With its excellent infrastructure, reliable public transportation, and top-notch digital connectivity, Zurich is a top choice for digital nomads looking for a new home base. Additionally, Zurich is a hub for international business, meaning there are plenty of networking opportunities and events for digital nomads looking to expand their professional networks.
Unfortunately, Switzerland does not have a digital nomad visa. This means that non-EU citizens are not permitted to live and work in the country unless they have a work permit issued by a Swiss employer. However, EU and EEA citizens can work in Switzerland as digital nomads for no more than 3 months without any restrictions. This is due to the freedom of movement within the EU. If you want to live more than three months in the country, you must register at a local registration office or hall.
Other options include applying for another visa category, such as an entrepreneur visa or a digital nomad visa in another EU country. It will allow you to visit Switzerland from time to time.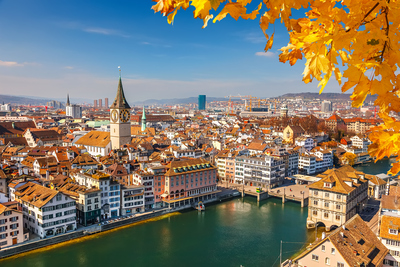 7. Glasgow, UK
Glasgow, the largest city in Scotland, is a vibrant and exciting destination for digital nomads in Europe. Known for its friendly locals, rich history, and vibrant arts and culture scene, Glasgow offers an ideal blend of urban amenities and natural beauty.
This city also boasts a thriving startup scene, affordable living, and excellent transport links, making it an attractive destination for digital nomads looking for a base in the UK.
To apply for a digital nomad visa in the UK, you must be a non-EEA national and able to work remotely. The visa is valid for up to two years and can be extended if you meet the eligibility requirements.
For eligibility, you must provide evidence of your remote work, such as employment contracts, bank statements, and tax returns. You must also demonstrate that you can support yourself financially (exclusively online) and have valid health insurance during your stay in Glasgow.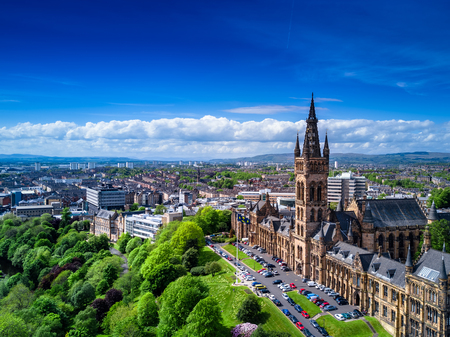 8. Florence, Italy
Nestled in the heart of Tuscany, Florence is renowned for its rich cultural heritage, stunning architecture, and world-class museums. As a digital nomad, Florence is a dream destination that perfectly balances work and play.
Whether you are working on a new project from a cozy cafe or exploring the city's numerous art galleries and historic landmarks, Florence is an inspiring place that will leave you feeling energized and productive.
When writing this post, there was no open implementation for digital nomad visas in Italy. However, the visa is expected to focus on highly qualified remote workers and freelancers looking to work in the EU. While nothing has been set yet, the visa is set to work like other EU countries such as Portugal and Germany.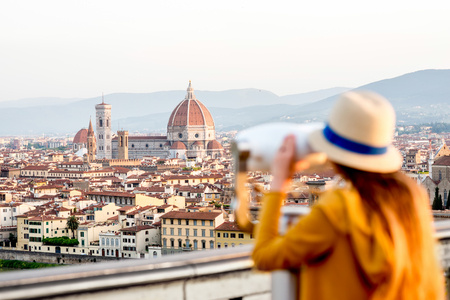 9. Amsterdam, the Netherlands
Amsterdam, the capital city of the Netherlands, is a vibrant and progressive European city that is ideal for digital nomads. Known for its stunning architecture, picturesque canals, and rich cultural heritage, Amsterdam is a city that offers something for everyone.
From its bustling coffee shops and lively nightlife to its charming parks and museums, this city is a popular destination for tourists and digital nomads. With excellent infrastructure, reliable internet connectivity, and a thriving startup ecosystem, Amsterdam is a great place to work and live as a digital nomad.
There is no digital nomad visa program available for the Netherlands. However, there are ways that nomads can live and work here. You can register as an independent worker in the country under the Netherlands long-stay or MVV Visa. This visa is a self-employed residence permit that allows you to live in the Netherlands as a foreign professional. While EU citizens have an easy time obtaining these permits, non-EU citizens must prove their experience, business plans, and financial sustenance for the stay.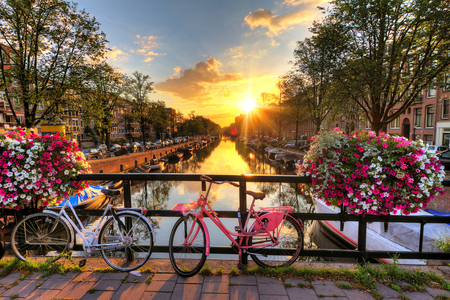 10. Croatia
With its diverse landscapes, from sparkling beaches to lush forests, Croatia offers many opportunities for digital nomads seeking adventure, inspiration, and a good quality of life. Some of the best places to stay include Zagreb Croatia. Its modern infrastructure, affordable living, and growing digital community make it a great location for those looking to combine work and travel.
To apply for a digital nomad visa in Croatia, you must meet specific requirements set by the Croatian government. These include proof of sufficient funds to support yourself during your stay, proof of health insurance coverage, and a contract for remote work for a company outside Croatia.
Once approved, you will be granted a one-year visa, renewable for up to one additional year, allowing you to work and live in this beautiful country hassle-free.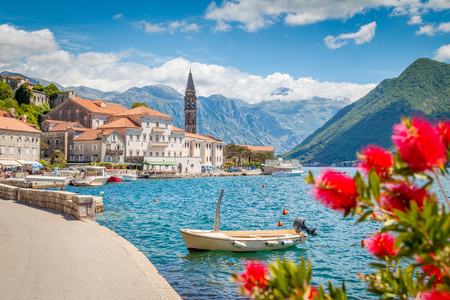 Which European country is the best Digital Nomad city?
Malta, a small archipelago in the Mediterranean Sea, is an ideal location for digital nomads who want to work and live in a place that offers great weather, clean beaches, rich history and culture, and a thriving community of ex-pats and entrepreneurs.
The islands are known for their laid-back lifestyle, low cost of living, and an excellent internet connection, making them a popular destination for remote workers worldwide.
To apply for a digital nomad visa in Malta, applicants must prove that they are self-employed and have sufficient financial means to support themselves during their stay. The visa allows digital nomads to stay in Malta for up to one year and work for clients outside Malta without paying local income tax.
You must also be a third-country citizen with a monthly income of not less than €2.700. The best thing about this digital nomad visa is that you can bring your spouse, minor child, and a child that is financially dependent on you.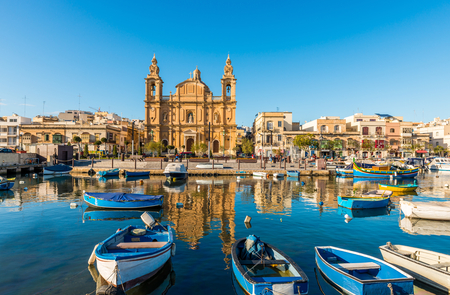 Where do Digital Nomads live in Europe?
Co-living spaces and hostels are becoming increasingly popular among digital nomads in Europe. These spaces offer a great opportunity for remote workers to live and work alongside like-minded individuals, network, and collaborate on projects.
Most co-living spaces and hostels provide high-speed internet, comfortable work spaces, and a range of amenities, such as laundry facilities, communal kitchens, and social areas. Some hostels have recently been specifically designed for digital nomads, offering private rooms, coworking spaces, and networking events.
These accommodations can be cost-effective for digital nomads, as they often offer lower rental rates than traditional apartments or hotels. They can be a great way to meet new people and build community while traveling.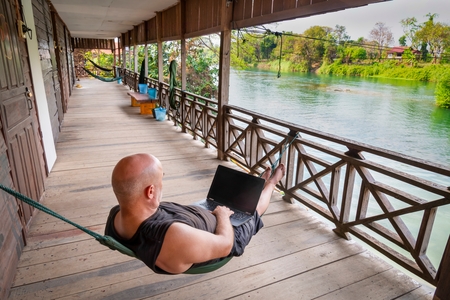 Which city in Europe is the cheapest for Digital Nomads?
Lisbon, Portugal is a popular destination for digital nomads seeking a warm climate, a rich cultural heritage, and a welcoming community. The city boasts an excellent quality of life, with a relaxed atmosphere, affordable cost of living, and a diverse range of neighborhoods to explore.
Lisbon's tech scene is also thriving, with many startups, co-working spaces, and networking events catering to the needs of remote employees. Whether you want to work from a quaint café, enjoy the ocean views from a co-working space, or explore the city's historic landmarks during your free time, Lisbon offers something for every digital nomad.
Portugal has a digital nomad visa program that is divided into two categories. As a remote worker, you can apply for a temporary stay visa valid for one year or a residency permit that you can renew for up to five years. To qualify for the digital nomad visa, you must make four times the national minimum wage to live and work. This amounts to €2.836 per month.
If you get a residency visa, you can apply for permanent residency after five years. You can also apply for Portuguese citizenship if you fulfill the requirements. You can process the application online and typically takes around 10 days to be approved. Once approved, digital nomads can enjoy all the benefits of living in Portugal.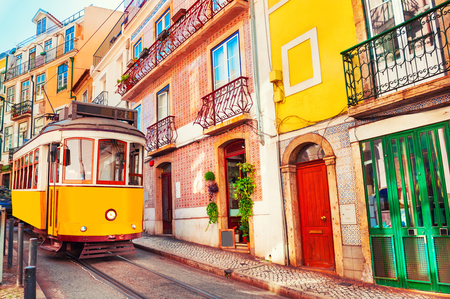 The importance of Travel Insurance for Digital Nomads
And there you have it! These are the top ten cities for digital nomads to live and work in. As digital nomads continue to travel and work across Europe, it's essential to have comprehensive travel insurance coverage that includes medical, travel, and liability protection.
A good travel insurance policy will protect you from unforeseen accidents or emergencies, such as illness, injury, or theft, and provide peace of mind while working and exploring new places. To find more information on digital nomadism and traveling, simply visit Heymondo!