Have you ever thought of taking a New Year's Eve trip? Well, spending your 2023 New Year's Eve in a different destination can be an incredible experience. Around the world, cultures vary greatly. From food, language, and customs, to how we celebrate the New Year, every culture has unique values and traditions. From the vibrant and celebratory firecrackers of China to the festive and cheerful celebrations of the Mediterranean countries, each culture has its way of starting the year, full of joy, hope, and renewal. We can all appreciate the beauty in the cultural differences that make us unique and special.
Most of these destinations are known for receiving lots of visitors at the end year as people seek to unwind with private parties and grandiose fires. At Heymondo, we've prepared a guide to the best destinations to celebrate New Year's Eve 2023. Keep reading!
1. Edinburgh
Edinburgh is the perfect place to celebrate New Year's Eve! This vibrant Scottish city is full of culture, history, and life, making it the ideal spot to ring in the New Year. For starters, every year, the city hosts a huge street party on Princes Street with live music, dancing, and fireworks – a spectacle that attracts thousands of people worldwide. This is considered one of the world's ultimate outdoor new years eve parties. On top of that, Edinburgh's beautiful architecture and cobblestone streets make for a truly magical night, and the city is even more stunning when it's lit up for the occasion. If you're looking for a more low-key evening, there are plenty of cosy pubs and restaurants where you can enjoy a pint and some traditional Scottish fare. Whatever you decide to do, you can be sure that the atmosphere in Edinburgh on New Year's Eve will be electric!
The best part is the city has something to offer all year round. From the beautiful gardens and parks to the stunning Edinburgh Castle, there's no shortage of things to see and do. There are also plenty of shops and cafes to explore, so you can make the most of your time in Edinburgh. Whether you're looking for a wild night or a more relaxed evening, Edinburgh is your ideal destination.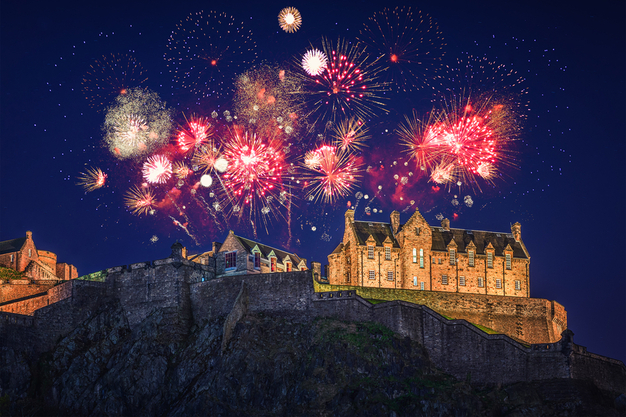 2. Prague
Prague is the perfect destination for ringing in the New Year, from the beautiful architecture to the vibrant nightlife. Every year, the streets of Prague Castle and Petrin Hill fill with revelers from all over the world, eager to experience the sights and sounds of this magical city. On New Year's Eve, the city comes alive with parties, fireworks, and performances at Charles Bridge. Ensure that you get there early enough so you can see the fireworks. There's no better way to start the New Year than with a night of unforgettable memories in this beautiful city. If you want to mingle and interact with the locals, don't hesitate to go to Old Town Square and Wenceslas Square.
On top of the fun activities, Prague offers some of the best cuisines in Europe. From traditional Czech dishes to modern fusion cuisine, you won't be disappointed. And the city is filled with cosy pubs and bars, perfect for gathering with friends and family. So if you're looking for the perfect spot to celebrate New Year's, look no further than Prague. With its stunning beauty, bustling nightlife, and exotic dining options, Prague is the perfect destination to ring in the New Year.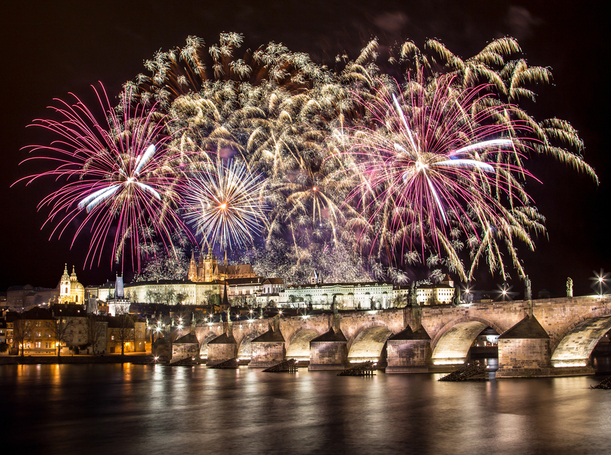 3. New York
New York City is an incredible place to celebrate New Year's Eve! For starters, it's one of the most iconic cities in the world, and celebrating the New Year here is an unforgettable experience. From Times Square to Prospect Park, you'll be surrounded by some of the world's most iconic landmarks. Then there's the energy of the city itself. New York City is alive with the buzz of celebration, and you can feel the excitement as you join in the festivities. There's a sheer variety of things to do – from rooftop bars to fireworks shows. There's something for everyone. New York City has it all, whether you're looking for a wild or peaceful night out.
New Year's Eve in NYC also brings out the best of the city. You'll be surrounded by people of all ages and backgrounds coming together to celebrate the start of a new year. There are incredible concerts, parties, and special events all over the city, so you'll never be bored. Of course, the famous New Year's Eve ball drop in Times Square is a must-see for anyone in the city. You can also dance in the flurry of confetti and enjoy the night. All in all, it's a spectacular and unforgettable way to start your year.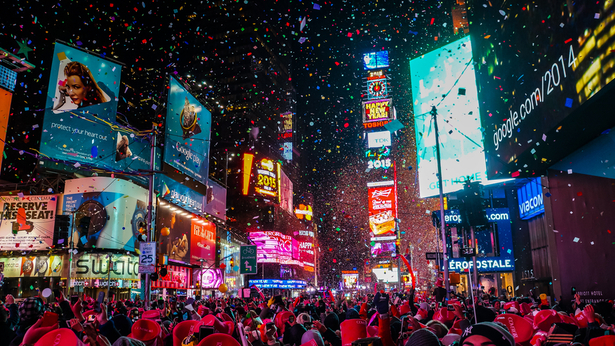 4. Rio De Janeiro, Brasil
Every year, millions flock to the "Marvellous City" to enjoy its beautiful beaches, warm weather, and amazing attractions. The city comes alive on New Year's Eve with a huge carnival-style celebration. Revelers dress in traditional costumes, enjoy live music, and watch spectacular fireworks. Plus, you can get a front-row seat to one of the city's most iconic landmarks – the Christ the Redeemer statue – illuminated in a rainbow of colors to welcome the New Year. You will get to embrace the summer's warmth and the city's fireworks. Along the ocean, the revelers float little rafts with offerings to the sea goddess. It presents you with a chance to see Brazil's culture.
The city of Rio de Janeiro also has plenty of accommodation to suit any budget. From luxury hotels to budget-friendly hostels, you can find a place to stay that suits your needs. There are also plenty of restaurants serving delicious Brazilian cuisine and bars and clubs with live music and DJs to keep the party going until the early morning hours. With so much on offer, you will surely have an unforgettable New Year's Eve in Rio de Janeiro.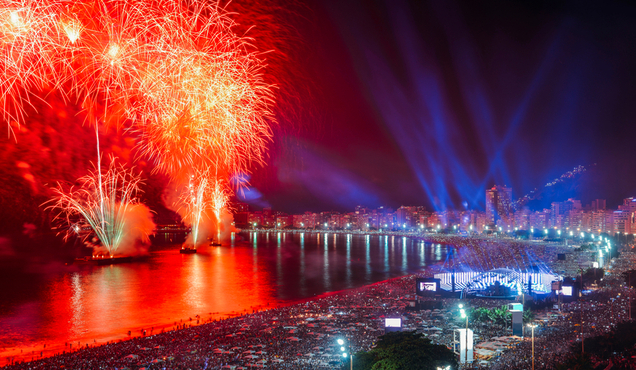 5. Buenos Aires, Argentina
From traditional celebrations in the city streets to lavish parties, there is something for everyone in Buenos Aires. The celebration of New Year's Eve starts at midnight when people gather in the streets and public squares to share a toast of sparkling wine and light fireworks. Fireworks fill the sky with amazing light and grandeur, the music fills the streets in trendy neighborhoods, and tango shows in the real Argentinian spirit. The party continues all night and into the morning with traditional barbecues and live music. What's more? The city's vibrant nightlife will surely provide a memorable experience for all who attend.
Just imagine the feeling of being in the middle of the city's incredible energy and excitement on New Year's Eve. With its famous nightlife, unique culture, and stunning architecture, Buenos Aires is the perfect backdrop for a memorable and exciting celebration. Whether you desire a wild night on the town or a more traditional celebration, Buenos Aires has it all. So come and toast the New Year in one of the world's most exciting cities.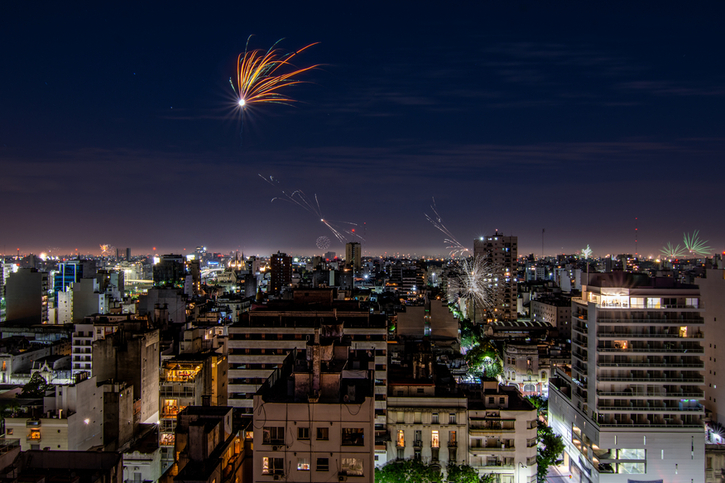 6. London, England
London is an amazing place to experience New Year's Eve. With its vibrant nightlife, world-famous landmarks, and cultural attractions, it's easy to understand why it's one of the top tourist destinations for a holiday. London is one of the safest cities in the world, so you can be sure that you'll be in good hands! There's no shortage of places to celebrate New Year's Eve in London. Whether you want to join the crowds in Trafalgar Square or take in a spectacular fireworks show at the London Eye, there's something for everyone. If you're looking for a more relaxed atmosphere, you can head to a cosy pub or restaurant and celebrate with friends. So why not join the festivities and ring in the New Year in London?
The other great thing about celebrating New Year's Eve in London is the sheer number of events and activities available. Whether you're a fan of music or theatre or just want to sample some of the city's famous nightlife, you'll find something to suit your tastes. There are plenty of free events, like the Southbank fireworks and the New Year's Day parade. With all these possibilities, you can be sure that your New Year's Eve will be worthwhile.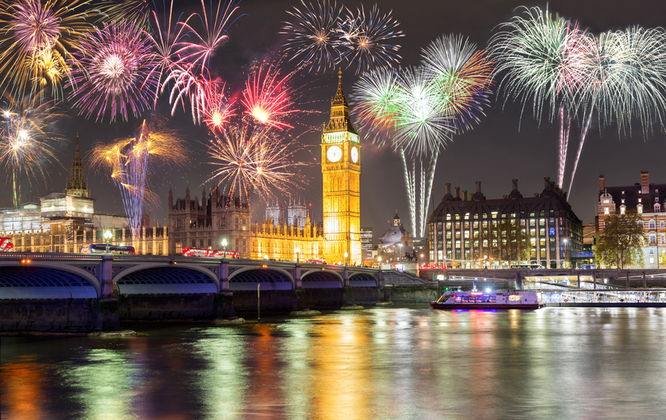 7. Sydney, Australia
Whether you're looking to experience the city's famous fireworks display or spend time with friends and family, this is the place to be. And why not make it a year to remember by taking in the sights and sounds of Sydney? From the iconic Sydney Harbour Bridge and Opera House to the stunning beaches and spectacular nightlife, there's something for everyone in this vibrant city. And if you're looking for a truly unique experience, take a cruise on Sydney Harbour and watch the fireworks show from a different perspective. With a range of events, activities, and perfect weather, Sydney is the perfect place to usher in the New Year – and make memories that will last a lifetime.
But that's not all – Sydney also offers great food and drinks, so you can feast on delicious regional dishes as you enjoy the festivities. From street food vendors to fancy restaurants, there are plenty of options. If you're looking to dance the night away, plenty of nightclubs and bars offer music and entertainment. With all these great activities, it's easy to see why Sydney is one of the top destinations for New Years' Eve celebrations.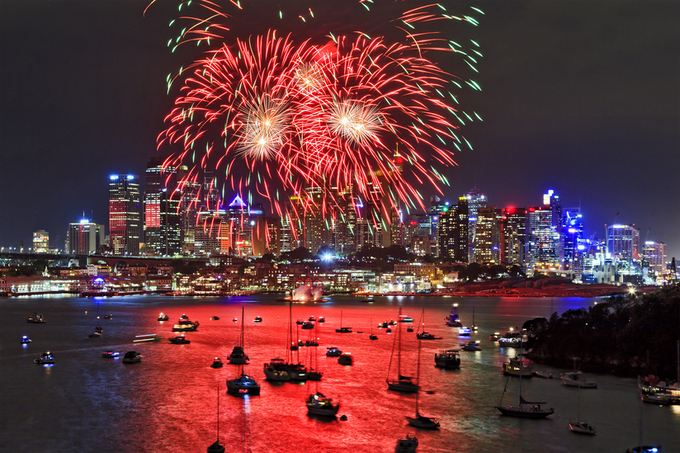 8. Chiang Mai, Thailand
Not only is it a popular destination for digital nomads and backpackers, but the city is also incredibly affordable. The city comes alive on New Year's Eve with celebrations and festivities. The main square is filled with food, music, and fireworks that light up the night sky. You can also find special events and parties in bars and clubs around the city. The atmosphere is full of excitement and joy – it's the perfect way to welcome the New Year! Even if you're not looking to party, there are plenty of other activities to enjoy during the evening, like temple visits and river cruises at Ping River. Chiang Mai is truly a magical place to be on New Year's Eve.
Additionally, the city is packed with culture and history. You can explore ancient temples, go on a food-tasting spree, or ride an elephant. Whether you spend the evening partying or exploring the ancient city, Chiang Mai has something to offer everyone. From the festivities in the main square to the spectacular fireworks, it's an incredible place to bring in the New Year.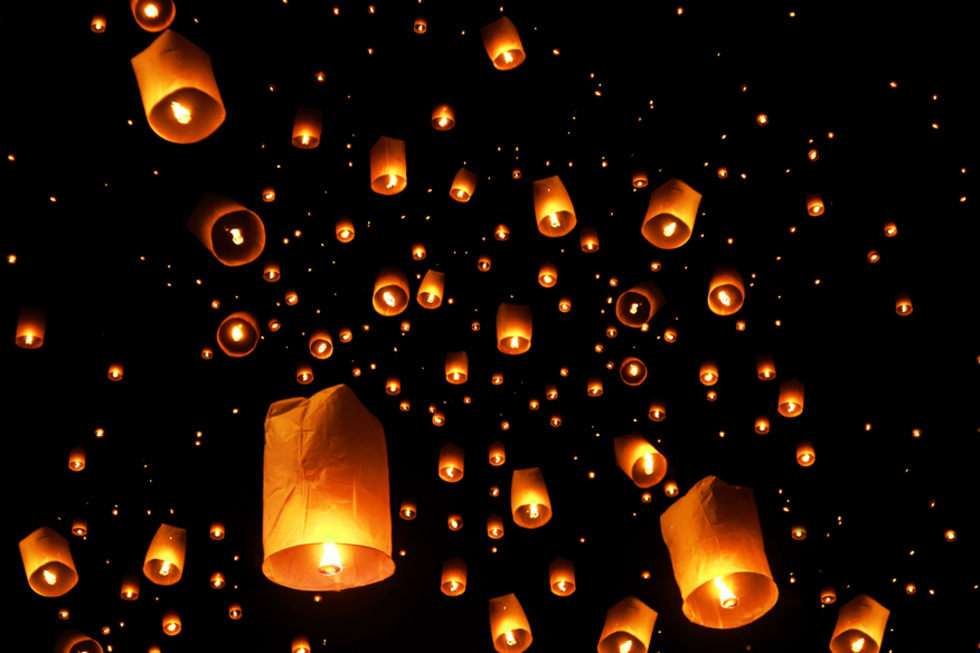 5 Quick Tips for Travelling for New Year's Eve Celebrations
New Year's Eve is a special time of the year, and what better way to celebrate than by traveling and exploring the world? With the right preparation, you can create the perfect celebration and unforgettable memories to last a lifetime. Here are five quick tips to help you plan to travel and make the most of your New Year's Eve. From planning to packing the essentials, these tips will help you enjoy a safe, fun, and memorable trip.
Plan ahead
Before you travel, make sure you have a plan and follow a travel checklist to make your trip smoother and more efficient. Research your destination and make a travel itinerary to help you stay organized. You should also ensure you have the necessary travel documents and apply for travel medical insurance from Heymondo. It's also important to book your accommodation in advance to avoid disappointment and ensure you book a place that suits your needs and budget.
Pack the essentials
When planning your packing list, make sure to pack the essentials that you'll need while traveling. Make sure to include clothes and items such as a travel wallet, passport, and any other travel documents you need while traveling. You should also pack items such as a first aid kit, toiletries, and any other items you may need while traveling. Make sure to pack light and choose comfortable, easy-to-pack clothing items that suit your travels and the weather at your destination.
Budget wisely
While traveling during New Year's Eve, staying within your budget is important. You can do this by knowing how much you can afford to spend on your trip. Research average prices in your destination and ensure you stay within your budget. You can also save money by booking your trip in advance and booking flight tickets in advance. Avoiding expensive hotels and booking a cheaper place to stay is also a good idea. If you're traveling with friends, you can split the costs and make your travel more affordable.
Make memories
While traveling and celebrating New Year's Eve, take photos and videos to capture the moment. You can share these photos and videos with your friends and family or post them online for others to see. Making memories while traveling will help you create a memorable trip and a special New Year's Eve celebration.
Have a backup plan
As exciting as it is to travel for New Year's Eve, it's important to have a backup plan in case things don't go as planned. You may run into unexpected delays, find that the hotel you booked is overbooked, or discover that the event you planned to attend has been canceled. This could mean having a backup hotel in case your first choice is full or even just having a list of activities you can enjoy in case your original plan doesn't work out. A backup plan will help you stay flexible and make the most of your trip, no matter what happens. If your plan works out, you'll have a great story to tell your friends and family when you get home.
Why Is Travel Insurance Recommended for Travel?
Now that you are ready to travel for New Year's Eve, it is crucial to travel with insurance. At Heymondo, we understand the risk of traveling abroad, and we want you to be relaxed as you have fun. Our travel insurance covers various aspects, among them trip cancellations and delays. If you cannot take the trip due to unforeseeable events, we could reimburse you for your prepaid, forfeited, and non-refundable charges. Depending on the plan, your policy will help you cover costs up to the time and date of your departure.
In our travel insurance coverage, we also cater for medical expenses, including medical treatment, disruptions on your travel, and any other planned excursions such as adventure sports. When choosing a new policy, we advise that you check out how it covers the issues mentioned above, so you are prepared. If you do not have the appropriate insurance before you travel, you could be liable for emergency expenses, including medical treatment. As you know, medical care is expensive, especially when it is unprecedented. If you are still not convinced about Travel Insurance, read the "10 Reasons Why You Should Get Travel Insurance" article below.