Do you have a passion for adventure and a love for travel? Are you planning a backpacking trip through Italy but feeling overwhelmed by the abundance of destinations and information? Well, no more!
This article provides tips, must-visit destinations, and important information for your next backpacking adventure in Italy. Whether you're a seasoned traveler or a first-time backpacker, this guide will ensure you make the most of your Italian journey and have that unforgettable experience.
Is Italy good for Backpacking?
Italy is one of the most popular destinations for backpackers worldwide and for a good reason. Whether you are a budget backpacker looking for affordable accommodations and dining options or a luxe honeymooner seeking a romantic getaway, Italy has something for everyone.
From the rolling vineyards of Tuscany to the rich history of Florence, the ancient streets of Rome, the stunning views of Cinque Terre, and the romantic canals of Venice, Italy is a treasure trove of unique and unforgettable experiences.
Even better, backpackers can indulge in delicious Italian cuisine, visit world-renowned museums and art galleries, marvel at ancient architecture, and soak up the vibrant culture and lively atmosphere. With so much to see and do, it's no wonder Italy is a favorite among backpackers.
What cities to visit in Italy when Backpacking
Italy is a backpacker's paradise, offering endless possibilities for exploring its rich history, diverse culture, and stunning landscapes. From the charming canals of Venice to the ancient ruins of Rome, the country is home to countless cities you can discover.
Backpackers can easily spend weeks or even months exploring all that Italy has to offer, but even a few days in this beautiful country is enough to leave a lasting impression. With so many cities to choose from, each with its unique flavor and character, planning an itinerary can be exciting and overwhelming. Here is why we have compiled some of the best cities you must visit while backpacking in Italy.
Central Italy
Rome.

The

Eternal City

is a must-visit destination for backpackers. It's a city that has everything a backpacker could want,

from world-famous landmarks like the Colosseum

and the Pantheon to

mouth-watering cuisines like pizza and gelato.

It is also an

affordable city

, with plenty of hostels and budget hotels that cater to backpackers. While at it, you will enjoy the city's lively nightlife scene, with bars and clubs open until the early hours.

Florence.

It's a stunning Renaissance city often

considered Italy's cultural heart

. As a backpacker, you'll fall in love with Florence's historic center, home to

world-class museums and art galleries

, as well as some of the most beautiful architecture in Europe. Even better, the city is walkable, and you can easily explore it on foot, making it perfect for backpackers on a budget.

Tuscany.

Tuscany is a region that every backpacker should visit at least once in their lifetime. It's a

destination that offers stunning landscapes

, charming hilltop towns, and

world-renowned vineyards.

As a backpacker, you can explore Tuscany on a budget by taking public transportation or renting a bicycle. You can also stay in affordable agriturismos, farmhouses offering accommodation, meals, and wine tastings.

Bologna.

A city often overlooked by tourists but is a

hidden gem for backpackers.

It's a university town with a lively, youthful atmosphere and is home to some of the best food in Italy. It is also an excellent base for exploring the surrounding region, including the hills of Emilia-Romagna and the cities of Modena and Parma.

Cinque Terre.

A series of

five colorful seaside villages perched on the cliffs overlooking the Ligurian Sea.

It's a stunning destination for backpackers who love hiking on a beaten path, swimming, and exploring charming villages. You can hike between the villages, swim in the crystal clear waters, and sample delicious local seafood. It is a perfect destination for anyone who loves being outdoorsy.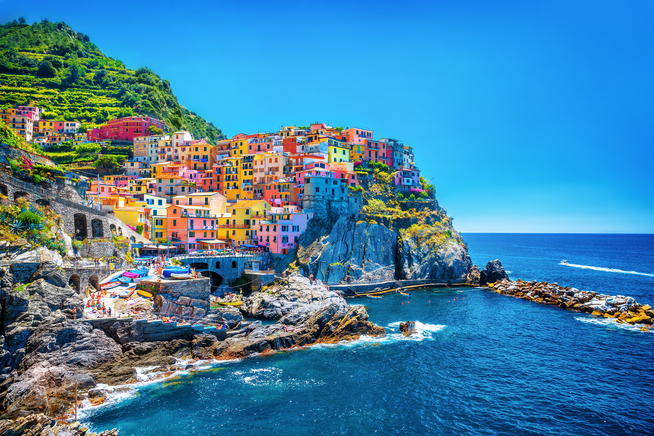 South Italy
Naples.

Located south of Italy, Naples is a

bustling city rich in history, art, and culture.

It is famous for its pizza, vibrant street life, and proximity to Italy's most iconic landmarks, including Pompeii and Mount Vesuvius. For backpackers, Naples offers plenty of

affordable accommodation options

, making it a great starting point. You can explore the narrow alleys of the historic center, visit world-class museums and art galleries, and indulge in delicious Neapolitan cuisine. The city is also known for its lively nightlife, with plenty of bars and clubs that cater to a younger crowd. 

Amalfi Coast.

The Amalfi Coast is a

stretch of coastline

that runs along the southern edge of the Sorrentine Peninsula in southern Italy. It is

Italy's most picturesque Mediterranean destination

, with stunning views of the sea, charming seaside towns, and rugged cliffs. You will get a chance to hike the famous Path of the Gods,

visit the colorful town of Positano, and explore the ancient ruins of Pompeii.

While at the coast, remember to sample its fresh seafood and locally grown produce. You can always take photos to reminisce about the day trip you have.

Bari.

Bari is a port city located on the

Adriatic Sea in the southern region of Puglia.

It is a vibrant and lively city home to historic landmarks, world-class museums, and bustling nightlife. You can explore the winding streets of the old town, sample delicious local cuisine, and soak up the lively atmosphere of the city's many cafes and bars while in the city. It is also a

great starting point for exploring the surrounding Italian regions

, including the stunning beaches of the Salento peninsula and the iconic trulli houses of Alberobello.

Catania.

Located on the east coast of the island of Sicily, Catania is a historic city that is known for its Baroque architecture, vibrant markets, and lively nightlife. Backpackers and digital nomads can visit the ancient Roman amphitheater, sample delicious Sicilian street food, and

take in the stunning views of Mount Etna, one of the most active volcanoes in the world.

Since it is home to some of the best nightlife in Sicily, the city is filled with plenty of bars and clubs. Take your time to check them out and interact with other Italians as you learn about their drinking culture.

Palermo.

The capital city of Sicily is an ideal destination for backpackers due to its

rich history, stunning architecture, and vibrant culture.

The city offers a range of affordable accommodations, from hostels to budget hotels, making it an excellent base for backpackers on a budget. It is also

home to some of the best street markets in Italy

, where you can try local produce and artisanal products at affordable prices. Besides the food, you can explore the ancient ruins and visit world-class museums and art galleries. It is your perfect chance to indulge in the Sicilian art scene and nearby islands such as Sardinia.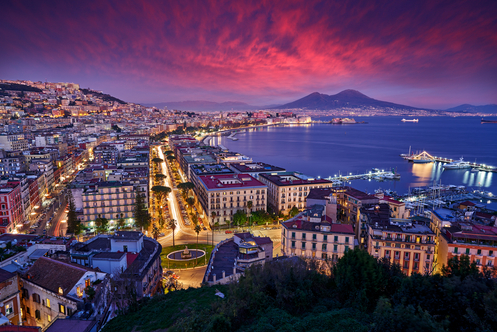 North Italy
Genoa.

A fantastic destination for backpackers who want to explore a city

rich in history and culture without being overrun by tourists.

The city is on the Ligurian coast, and its historic center is a UNESCO World Heritage Site. You can explore the city's narrow alleyways and stunning palaces, such as Palazzo Reale and Palazzo Bianco, and the vibrant street art scene. The city also has many

affordable hostels and hotels

and is known for its delicious seafood. Be sure to try the local cuisines, such as pesto and focaccia.

Turin.

Turin is a city that is

often overshadowed by its more famous neighbors

, but it's a fantastic destination for backpackers. It's known for its delicious food, elegant architecture, and rich history. As a backpacker, you can explore Turin's numerous museums, palaces, and art galleries.

It also provides access to the nearby Dolomites

and the Langhe wine region. While at the Dolomites, ensure you take a chance at rock climbing and arouse your adrenaline.

Milan.

Famous for its

fashion, design, and architecture

, making it a perfect destination for backpackers who love art and culture. The city has some of the

world's most famous landmarks

, including the Duomo, La Scala, and the Last Supper by Leonardo da Vinci. Its nightlife scene is also legendary, with plenty of bars and clubs that cater to a younger crowd. With the full moon party, you'll get the whole Milan experience.

Venice.

A city that needs no introduction. It's a stunning and

the most romantic destination in Europe

famous for its canals, bridges, and romantic atmosphere. As a backpacker, you can explore Venice's winding streets, hidden courtyards, and numerous landmarks, including the Rialto Bridge and St. Mark's Basilica. You are also likely to meet with many couples. Venice is also a great city for food lovers, with a wide range of affordable restaurants that offer delicious Venetian cuisine. Since

one of the famous carnival festivals happens in February

, planning your backpacking trip during this time will settle the score for you.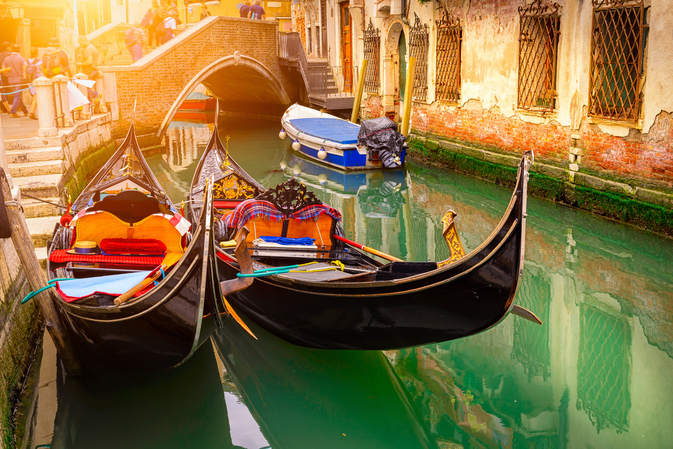 Money-saving tips for your Backpacking trip through Italy
Going camping

is one of the cheapest ways to sleep while backpacking through any part of Italy. There are many campsites throughout the country, offering a great opportunity to connect with nature and save money. You can easily find a campsite and mount your tent for a small fee, usually ranging from $10 to $30 per night. Camping also provides a

chance to meet other travelers and locals

and experience some of Italy's most beautiful landscapes.

Couchsurfing

is a popular option for backpackers traveling through Europe, and Italy is no exception. To Couchsurf, you need to sign up on the app and find a host willing to offer you a free stay. Not only is Couchsurfing a great way to save money, but it also

allows you to connect with locals

and get a more authentic experience of Italy.

Eating out in Italy can be expensive, especially in touristy areas. One of the best ways to save money is to

buy groceries and prepare meals at home.

Italian groceries are generally cheap and high quality, so you can easily buy ingredients to make pasta, pizza, and other traditional Italian dishes. Even better, many hostels and campsites also offer shared kitchens where you can cook and socialize with other travelers.

Traveling in Italy can be expensive, especially between cities. One cost-saving option is to try

ride-sharing services like BlaBlaCar

, which connects drivers with passengers heading in the same direction. It's often cheaper and more comfortable than taking the train or bus, and you also get to meet other travelers and locals.

There are

plenty of free things to do in the cities

of Italy while in Europe backpacking. They include visiting public parks, wandering through historic neighborhoods, and exploring art galleries and museums. 

Backpacking with friends

is not only more fun, but it can also be a great way to save money. You can split the costs of accommodation, food, and transportation and share experiences and memories that will last a lifetime.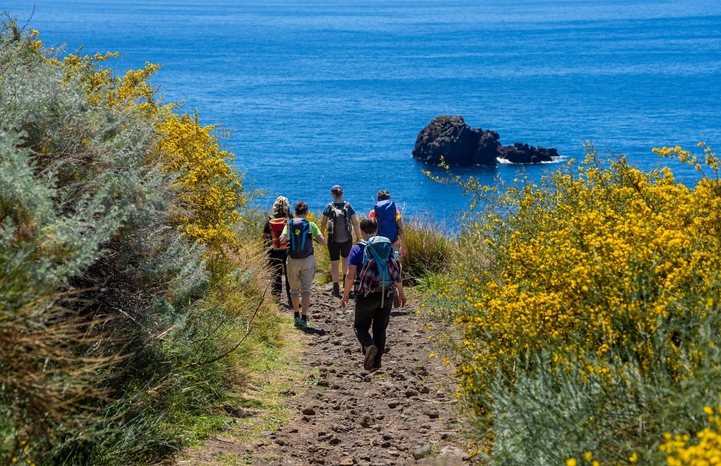 How long should I spend Backpacking Italy?
When it comes to backpacking in Italy, the duration of your trip will depend on your travel pace and preferences. To fully immerse yourself in the culture and explore the country's diverse regions, we recommend spending at least 4-8 weeks backpacking through Italy. This timeframe would allow you to visit major cities like Rome, Florence, Venice, and Milan while also taking in the beauty of Tuscany, the Amalfi Coast, and the Italian Riviera.
However, if you have limited time, you can still enjoy the highlights of Italy in 2-3 weeks, focusing on a specific region or city that interests you the most. It's always good to have a flexible itinerary and allocate enough time in each place to fully appreciate everything Italy has to offer.
Accommodation in Italy
Italy is a backpacker-friendly country, and most major destinations have various accommodation options for budget travelers. Hostels are the most popular choice among backpackers; you can find a good selection nationwide. The best thing about hostels in Italy is that they are of exceptional quality, and many offer comfortable and stylish dorms, private rooms, and communal areas.
However, it's important to note that hostel prices can increase significantly during the peak tourist season, and booking in advance is recommended to secure your spot. If you're traveling in a group, consider booking an apartment or holiday home, which can be a more cost-effective and comfortable option, especially if you plan your trip to Italy to stay in one place for an extended period. Whatever your preference, you'll find a wide range of accommodation options in Italy to suit your budget and travel style.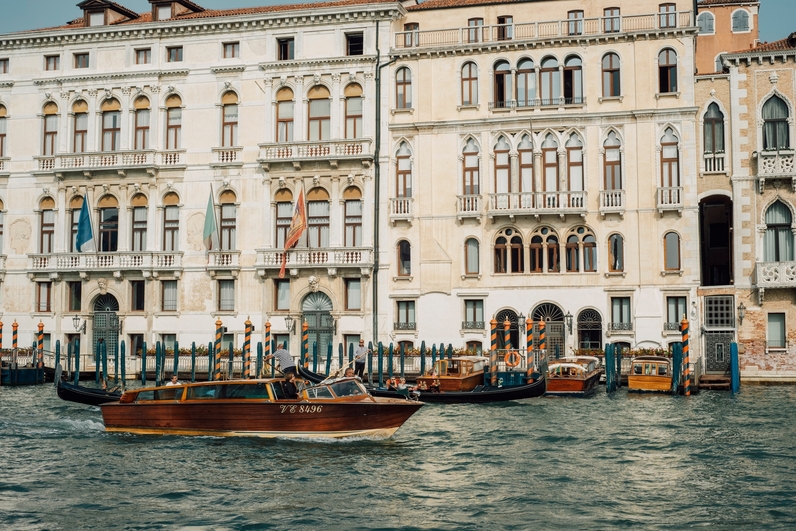 Best time of the year to backpack through Italy
The best time to visit Italy is during the spring and autumn shoulder seasons. During this time, the weather is milder and more comfortable for outdoor activities.
In the south, the classic Mediterranean climate can lead to scorching summers, with temperatures exceeding 100 degrees Fahrenheit in some locations during August. Winters in Italy are generally mild, except for areas of higher elevation, such as those near the Alps, Apennine, and various volcanoes, which receive significant snowfall.
In the spring, Italy experiences gentle rains and lush landscapes, although snow still lingers in the mountains until June. It's always important to be prepared for unforeseen circumstances; Check out our "Backpacking through Europe" article for more inspiration and information.
Don't backpack without your Travel Insurance
It is essential to have travel insurance when backpacking in Italy. Your health and well-being should be a top priority, and that's why we recommend our travel insurance coverage to safeguard you. Our insurance covers medical expenses and protects your luggage against loss or theft. In a medical emergency, you can easily contact our Heymondo Assistance App, which operates 24/7.
With our travel insurance, you can enjoy your backpacking trip without worrying about unanticipated incidents such as medical events or loss of luggage. Accidents and medical issues can occur unexpectedly, and without travel insurance, they could cost you thousands of dollars. Our coverage includes medical assistance, care by medical teams and specialists, tests, hospitalization, treatments, and medical supplies.
We also offer a 24-hour app where you can consult with a medical team and enjoy other benefits related to medical affairs during your trip. Don't backpack without travel insurance – it's essential for your safety and peace of mind.