June is arguably the best month to travel. If you do not have children in school, you will be able to get a ticket and accommodation at pocket-friendly prices. This is because it is not in the high season. Second, you get to beat the crowds at the popular sights and destinations around the globe. This gives you a chance to enjoy up-close interaction with events, activities and people at the destination.
Third, June enjoys wonderful weather in places around the globe. It is neither too hot nor too cold in many destinations. Therefore, you get to enjoy more time outdoors. On the other hand, if you are travelling to Europe, you get a chance to eat fresh produce. Everything from strawberries to apricots ripens during this season.
If you are planning a trip, ensure that you have met all the safety measures put in place by your home and the host country at your destination. You may look at your national Ministry of Health, the IATA, and the World Health Organization websites. In addition, be sure to purchase a good travel insurance policy that includes COVID-19 coverage, such as Heymondo Travel Insurance.
Let's pack our bags and get ready to experience the world on our list of where to travel in June.
Where to travel in June? 10 destinations not to be missed
We have put together a list of ten destinations that you should consider visiting in June. Our list is not exhaustive. You may look for other amazing destinations you can visit in June.
Where To Travel to The Beach in June?
Some of the best beach destinations to visit in June are Turks and Caicos near the Bahamas, St. Lucia near Puerto Rico, Antigua, Jamaica, Grand Cayman Island near Cuba, Bonaire off the Venezuelan coast, and the Algarve in Portugal. Check a few others in the list below.
Where To Travel to The Mountains in June?
If you want to visit a mountain location in June, consider Glacier National Park in Montana, USA, Prince Edward Island, Canada, Gatlinburg, Machu Picchu, Telluride, and Tanzania's Serengeti National Park. Check other places in our review below.
Seychelles, Beautiful Archipelago
Seychelles is famous for its palm forests, white-sand beaches, and a whopping 115 islands. Aqua blue waters and warm, inviting locals make your stay heavenly. In June, the weather is a little cooler, at between 24 and 28 degrees Celsius. The West African Island nation is also less humid, and there is a low chance that it will rain during the daytime.
While June is not the cheapest month to travel in Seychelles, the cost of accommodation is manageable. You pay from $350 to $400 for a three-star hotel room per night. In addition, a four-to-five-star hotel costs between $450 and $700 per night.
Some of the places to visit include the Anse Lazio beach, watching birds at Bird Island, and sunbathing at La Digue Island. You can also take part in Independence Day and the Festival of Classical Music celebrations.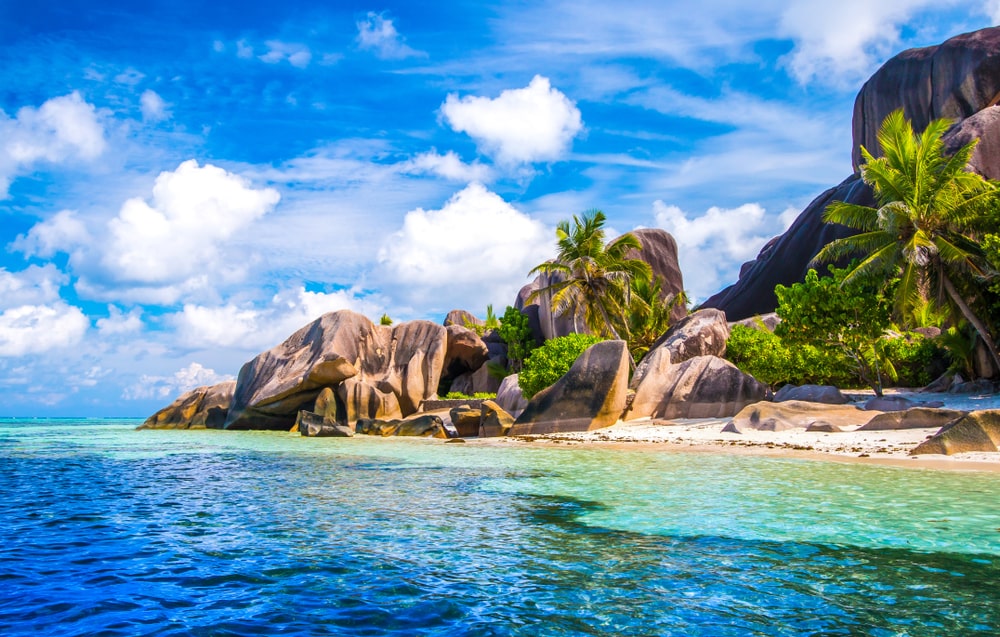 Visit Beautiful Lisbon in June
Lisbon, the beautiful capital of Portugal, is known for its rich history, amazing culture, and lots of outdoor events. The weather is also great in June, with the average temperature being 25 degrees Celsius. You can expect it to rain for about two days during the entire month.
During your holiday in Lisbon, visit such sights as Belem Tower, Castelo de S, Jorge and Jerominos Monastery. Also, go on free wine tasting tours and hear free music at the Sommersby Out Jazz Festival. You can also go to cultural festivals and Dia de Camões (Portugal Day). The cost of accommodation is about $190 a night for a 3-star hotel. 4-star visitors pay $300 a night, while 5-star visitors pay about $550 a night.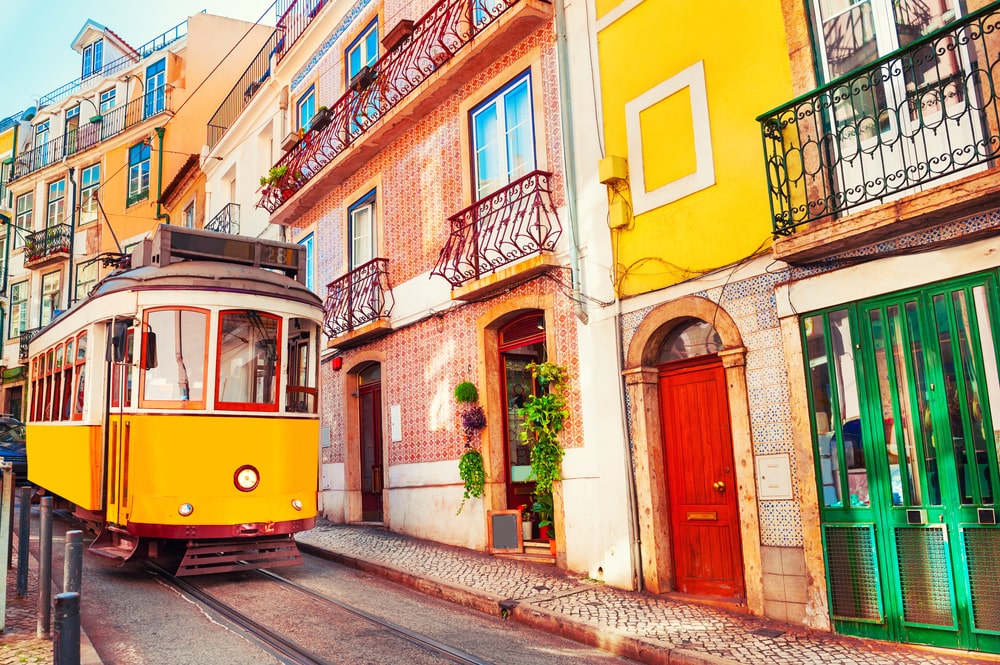 Bali, Indonesia
Bali is a cultural and adventure destination in Indonesia. You get to enjoy a wide range of sights and activities. Popular ones include visiting the Monkey Forest sanctuary, watching the sunset at Seminyak Beach, and enjoying great food at Sindhu Market. Other activities include swimming at Kelingking Beach, cultural tours around Bali and hiking Mount Agung.
The weather is also warm, with an average temperature of about 27 degrees Celsius. There are also a few showers during the month. The cost of accommodation ranges between $70 and $100 a night, depending on the hotel. Meals go for about $25, with transport costing about $10 a day.
San Francisco, California, USA
San Francisco is known for attractions such as the Golden Gate Bridge, Alcatraz and Pier 39. It is also home to the famous Alamo Square, Botanical Gardens, and Coit Tower. There are also various indoor and outdoor festivals across the city at different times in June.
The temperature in June is warm, with high temperatures of about 19.1 degrees Celsius. Precipitation is also low, at just 4.1 mm for the whole month. Therefore, you get to visit all the amazing places without having to wear all your heavy clothing.
You also get low rates at hotels, with the average cost of accommodation per night being $300 at four-star hotels. There are dozens of hotels across the city to choose from.
Discover Rovaniemi in June
Rovaniemi, in Finland, is a favourite destination for adventure lovers. You can spend your holiday playing with husky kennels in the woods, visiting the Arctic Circle crossing and enjoying the local cuisine. Other attractions include the Artikym Museum, Kotisaari Island, and watching midnight sunshine.
The temperature is 17 degrees Celsius on average, with a chance of rain at 30%. Therefore, you have lots of freedom to move around the outdoors. The average price for a three-to five-star hotel room per night is between $170 and $250. You may get discounts for long stays.
Dublin, Ireland
Dublin is home to many great artists and bands. You can attend many concerts in June. Alternatively, you can catch a sporting event or join the Dublin LGBTQ community in their colourful march. Other tourist attractions include Dublin Zoo, the castle, Croke Park, Christ Church Cathedral and distillery tours.
The temperature in June is warm, at around 17 degrees Celsius, with the precipitation standing at around 54.6 mm, the lowest of the year. Hotels here charge between $150 and $250 a night depending on the service level. There are cheaper options across the city.
Ibiza, Spain
This Spanish city of Ibiza hosts amazing festivals in June. They include the Ibiza Gay Pride, Fiesta de San Juan and Ibiza Rocks. You can also visit the Balearia beach, tour Es Vedra by sea or dance at Ushuaia Ibiza Beach Club.
The average temperature in June is 27 degrees Celsius, and rain is uncommon. Only about 12 mm of precipitation is expected. Hotels charge between $100 and $250 a night, depending on the service level. You can also get cheaper alternatives in the city.
Relax in Zanzibar in June
Zanzibar, off the Tanzanian coast, is famous for its pristine beaches and safari excursions that extend to Tanzania. Its coastline has lots of activities, from water sports to luxury boat tours. You also get to spend time in a truly African setting.
It is warm in June, with temperatures ranging between 20 and 28 degrees Celsius. There is little rainfall, being right after the long rains. The average rainfall is around 20 mm for the entire month. Hotels here charge from $50 a night to as much as $200.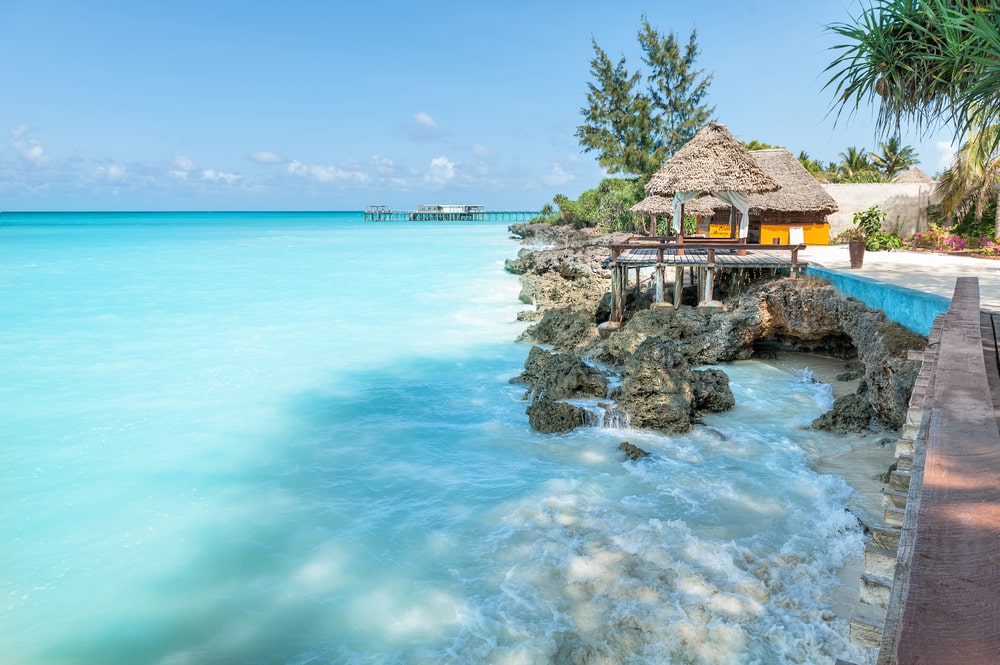 Sardinia, Italy
Sardinia is famous for its sandy beaches and turquoise water, like the Maldives. Apart from swimming and sunbathing, you can also visit the Cagliari and Costa Stud or the Nuraghe Su Nuraxi ruins. Other attractions include Costa Smeralda, a beautiful beach, and Alghero village. There is also expansive countryside that you can explore.
In June, it is the start of summer with long warm days at temperatures of 20 degrees Celsius. The rainfall is almost negligible. Hotels here charge from $50 to $300 a night. Travel safely in June to this destination with Heymondo travel insurance cover.
Mykonos, Greece
Mykonos is a snorkelling paradise in Greece, with a beautiful village next to the sea and great landscapes to explore. Therefore, you get a taste of the two worlds in one. Some of the places to visit include, the Kato Myli windmills, the ruins of the Paraportani church and Paradise beach. Other places include a visit to Delos, a UNESCO Heritage Site, and the Mykonos Folklore Museum.
The June weather is warm, with highs of 27 and lows of 21. Expect rainfall for about three days in the month of less than 15 mm. The sun shines for about 13 hours, giving you time to enjoy the outdoors. Hotels charge $200 to $400 a night.
Travel safely in June with Heymondo
Heymondo offers one of the best travel insurance packages on the market. Ensure that you are fully covered before leaving for vacation. With Heymondo travel insurance, you get cover for medical expenses, including coronavirus, to the tune of 10 million euros.
The package includes 24-hour medical assistance, 365 days a year, which includes COVID-19 care. It will also pay for extra lodging if you are forced to stay longer due to a medical quarantine. Heymondo also covers the cancellation cost if illness or COVID-19 causes you to cancel the trip. You also get an app that allows you to chat with a doctor and manage aspects of the coverage. Finally, you get a COVID-19 certificate that explains what the policy covers and the available medical assistance. Travel safely in June with Heymondo travel insurance.