If you are looking for where to travel in November, and are one of those people who don't enjoy taking vacations during the high season, then this article is what you are looking for. In the summer, places get crowded, plane tickets are more expensive and your relaxing time ends up being just a stressful experience. Not many set out to begin their journey in November, but there happen to be many advantages to it. First of all, there are many harvest festivals and many cultural events, which gives you the chance of meeting people from other countries who are drawn to these untypical activities. Furthermore, there's the possibility of attending local festivals in less crowded places. You can have amazing autumn adventures if you are willing to plan your November holiday!
To be able to really enjoy your holiday, you have to be prepared for anything. And if you are traveling to a long-haul destination this November, our finest recommendation is that you get Heymondo's travel insurance. You will be protected before starting your trip until the end.
That being said, it's possible that you need some suggestions as to where to travel in November. At Heymondo we have collected the 10 best destinations for you to visit this month. We have a range of beach locations, mountains, harvest festivals, and even ski options, depending on what you're looking for in autumn. Are you ready to start planning your next trip? We'll help you decide where to travel this fall.
1. Patagonia, Chile
Are you a summer person? Then, November weather in Santiago de Chile will be perfect for you! Chile has daily high temperatures that rarely fall below 19 °C, or exceed 31 ºC. Moreover, daily low temperatures hardly ever fall below 6 ºC or exceed 14 ºC. This means you can truly enjoy warm weather and less rain. Also, you can still catch the flowering process at the Blooming Dessert that begins between July and August, but with fewer people around.
November is the last month of Chile's shoulder season, which means you'll find lower prices and not-overwhelming crowds in the most popular areas. This is a great time to visit some of the most interesting Chilean attractions like Torres del Paine, Isla Magdalena, and Tierra del Fuego. One main advantage of traveling before the high-season starts is that you'll beat the flood of international travelers of the coming peak summer months, and most importantly, the pricey accommodation costs that come with them.
Another compelling event that is held in Chile during November is Puerto Montt International Jazz Festival. This is the only jazz festival organized in Patagonia, so you'll definitely catch the most notorious artists of this music genre. Festival of Foreign Colonies and Feria Internacional de Artesanías are other celebrations worth visiting.
2. Iceland
In contrast, if you are a cold enthusiast, you should unquestionably visit a place like Iceland. In November, its temperatures are cold, with an average of 4 °C that remains pretty steady throughout the month. Again, one of the perks of visiting this country during the fall is that you'll be coming in the low season, which means you can get great deals on hotel rooms and airfares. If you base yourself out of Reykjavík, you can easily take day trips to many of the top destinations on the island.
Iceland offers a very peculiar landscape to explore, and it's full of volcanoes, glacial treks, and waterfalls. The ones at the Golden Circle Gullfoss are worth the visit. The island also offers a geothermal spa known as Blue Lagoon. With water temperatures between 37 and 39 °C, this is the perfect site to bathe and enjoy a magical sunset.
Sure enough, Iceland's main attraction is the Northern Lights, and November is the best time to see these spectacular dancing waves of light. As the sky is getting darker and the nights are getting longer, there are more chances of catching them. It goes without saying this is a phenomenon you won't want to miss, especially with its snow background and beautiful lakes surrounding it.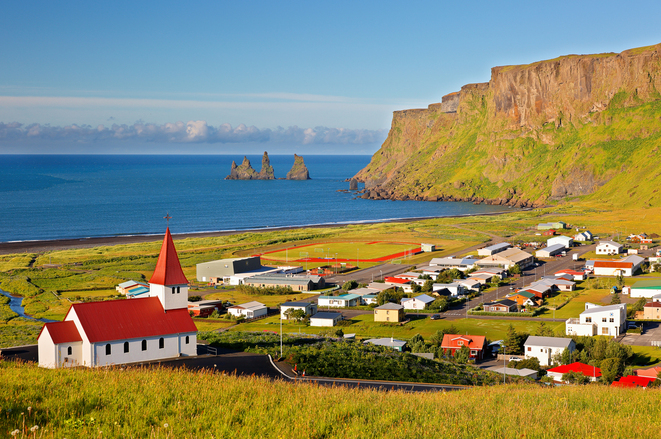 3. Morocco
If you are looking for an exotic destination, Morocco is a great place to start. Whether you wish to enjoy the coastal breeze, take a camel ride in the desert, or visit every museum you can find, November is a great time to do it. In the Atlas Mountains, this month offers the ideal weather for hiking. Even though days are shorter, the temperatures are cooler, with highs around 22°C, and an average of 16°C.
It's also worth mentioning that tourist traffic tends to be a little slower at this time of the year, giving travelers the chance to enjoy adventures without the crowds they may find in other months. So, this provides the greatest opportunity to explore the desert, camp out, or head to the four historical capitals.
On top of that, November hosts a remarkable celebration, the Moroccan Independence Day. It's held on the 18th, and it commemorates the independence from French rule. On this day, everyone pays tribute to every achievement the kingdom has obtained. There are many festivals and parades across the country. The most notorious are the ones held in Marrakech, where you will have the opportunity of experiencing local music and taste traditional food.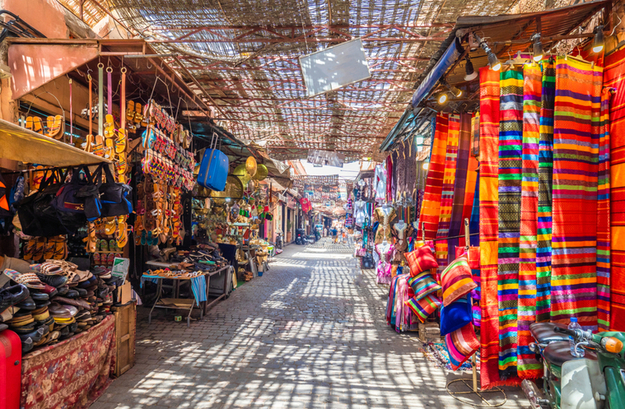 4. North Island, New Zealand
Now that New Zealand opened its borders, it's the greatest time to visit the country. In fact, late spring provides the best weather to do it, since it can be quite summery during the day. Be advised, you can expect colder nights and mornings. In November, North Island temperatures range between highs of around 21 °C and lows of 8 °C.
One turn-off about coming to New Zealand is that even though it is still the shoulder season, the number of travelers usually increases during this month. Nonetheless, the season provides the perfect conditions for hiking, going to the beach, biking, and strolling. Exploring Waitomo Caves and walking through Pouakai Crossing are some of the highlights of visiting it.
One thing to bear in mind is that from September 12, travelers to New Zealand are no longer required to be vaccinated or to test for COVID-19 after arrival. However, before your trip, you do need to check if your insurance covers treatment for COVID-19, and know how to proceed if you do get the disease while being in the country. A few regulations may require you to change flights or self-isolate in a hotel. Just be aware of this information, and you will enjoy a wonderful time in New Zealand.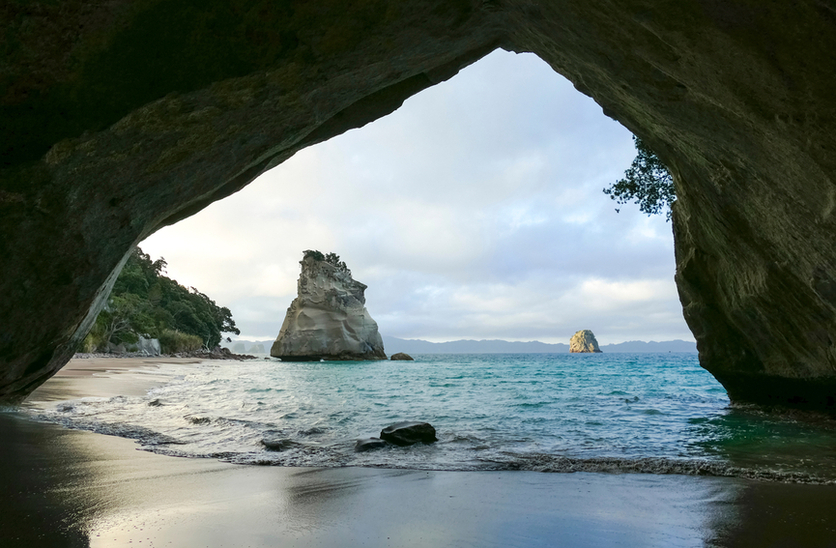 5. Seoul, South Korea
Seoul is beautiful when the leaves change their colors in cooler weather. So, if you want to see its landscapes come alive, we'd recommend visiting it between September and November. If you are looking for cooler temperatures, then November is the right time for you. The average monthly temperature is only 5°C, while the daytime average reaches up to 10°C, with further drops at night, with a median of -1°C.
The capital of South Korea is a whirlwind of action. As a high-energy hub of 10 million residents, locals embrace the "work hard, play hard" mentality. This provides a great opportunity to learn one thing or two about this incredible way of living. And since it is a relatively small country, you can easily travel from Seoul to its farthest city, Busan, with a mere four-hour train ride. This means you'll get the chance to go on full vacation mode and explore all its territory at large.
One of the most charming events that are held every year in South Korea is the Seoul Lantern Festival. It takes place from the first Friday of November to the third week. From 5 pm to 11 pm, lanterns light up along the Cheonggyecheon Stream, reaching Cheonggye Plaza and Supyogyo Bridge. As an added beauty, every year has a theme, making it a unique event.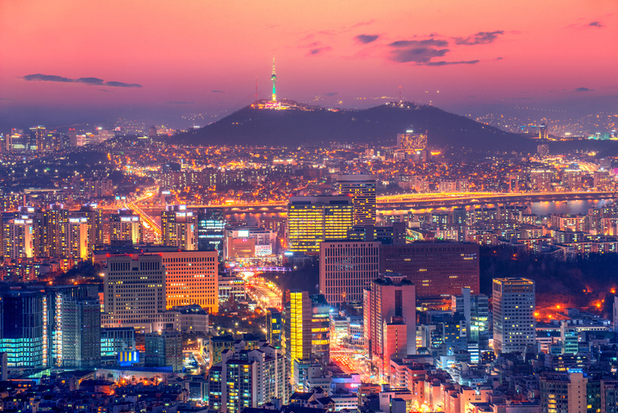 6. Andalucia, Spain
Exploring the landscape and experiencing the food of Andalucia is one of the best ways to get in touch with the Spanish heritage. November is the perfect month to do it because a typical day will host average temperatures of 20°C during the daytime while falling to a minimum of 10°C overnight. So, if you are trying to escape the hottest weather in this region, the fall provides the ideal meteorological conditions.
Being one of the most visited areas in Spain, this part of the country experiences a sudden drop in visitors as soon as the calendar enters November. This means that accommodation is cheaper and there are more hotels to choose from. As if this weren't enough, it's also the month of Mosto! Mosto is a traditional grape juice, prepared from the same year's harvest. It has a very sweet flavor, and it's packed with nutritional properties that will keep your spirits high.
Another interesting way to spend your holiday in Andalucia is to be surrounded by snow. November marks the beginning of ski season in this region, so it's a good time to visit Sierra Nevada. While you are there, you can also make the most of your trip and explore the Alhambra, a historic monument and proof of Islamic heritage.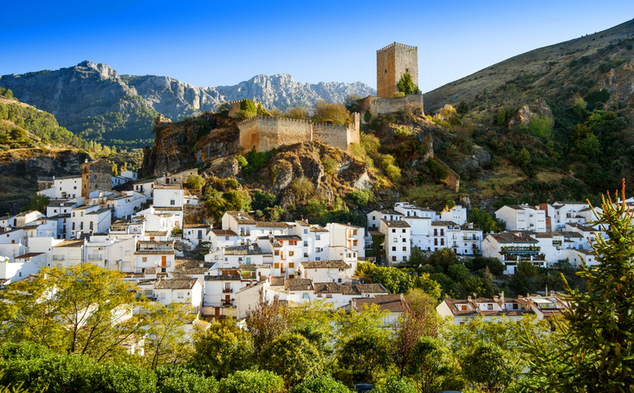 7. Jamaica
The island of Jamaica is a lovely place to visit year-round, but November offers travelers a chance to beat the high-season rush. The best part is you can marvel in wonderful temperatures with highs around 31°C and also avoid the heavy rains, which are frequent in May, June, and from August through October. Also, November's optimal weather conditions make it easy to appreciate the time spent on Doctor's Cave Beach at Montego Bay, Port Antonio's secluded Frenchman's Cove, Ocho Rios Bay Beach, and so many other idyllic sandy spots. Make the most of your trip, heading to the Jamaican breathtaking beaches that are full of nature.
For travelers looking for a great deal, the best time to visit Jamaica for value is from November through mid-December. Top tourist attractions like Negril Cliffs and Negril Beach are better enjoyed with fewer people, so you'll garner the best experience visiting them during this off-season month. There, you can take a catamaran cruise, discover many snorkeling spots, and explore lesser-known places with a dune buggy.
Are you looking to increase your cultural understanding of Jamaican people? On November 24th, the Irits Festival is held at Rastafari Indigenous Village. This event offers you the possibility of getting to know more about the Rastafarian while enjoying native food, music, and art.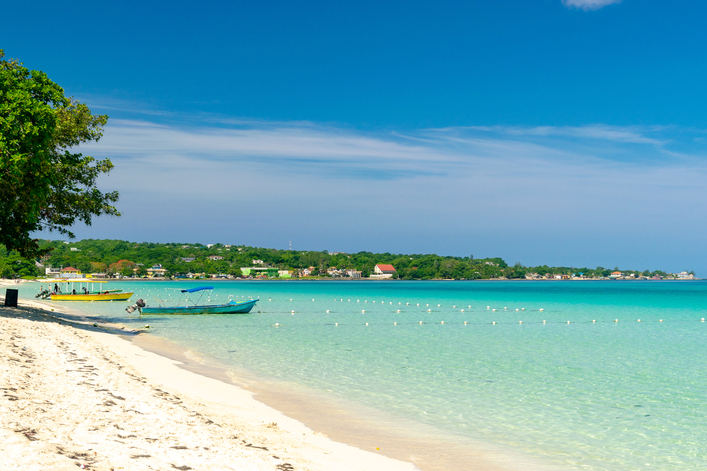 8. Cook Islands
Situated in the Pacific Ocean, the Cook Islands is another wonderful destination for your fall trip. Here, November is the last of the drier months, with average temperatures of 26°C. This allows you to explore its magical landscape in pleasant conditions. Also, the ocean is warm enough to enjoy for brief periods without too many goosebumps. All things considered, you should certainly pack a light sweater to shout out any chills from the 21°C registered at night.
While there is a slight risk of rain at this time, it often falls at night or in short bursts. This still allows you to visit some of the top attractions, like Aitutaki's stunning lagoon, Tapuaetai (a.k.a. One Foot) Island, or Muri Beach. The rainy season tends to hit between December and March, so you should be dry enough to truly enjoy this paradise on Earth.
One of the local celebrations you won't want to miss is the Turama. Held on November 1st, it's the local equivalent of All Saints' Day. Of course, you should be respectful because it's a time to remember those who left us, and Cook Islanders take it very seriously. Still, you can catch the decorated graves and hear the stories locals are willing to share.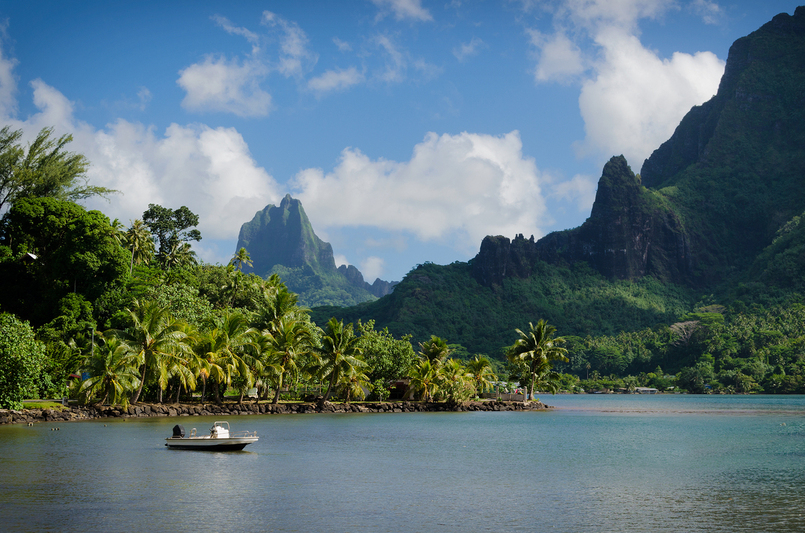 9. Oman
The best time to visit Oman is between October and April, with temperatures rounding the low 30 °C. This Arabian country is generally warm, so you may want to avoid the summer months and their unbearable temperatures. November is actually one of the most comfortable months to take your trip.
Oman is called the "Pearl of Arabia". This country has a lot to offer travelers, from historic castles and forts to UNESCO World Heritage sites. You definitely shouldn't miss The Forts of Jalali and Mirani. Although they are not open to the public, it is the most representative icon of Muscat. Being one of the first human-inhabited places on Earth, the site of Bat, Al-Khutm and Al-Ayn is a must. These are a group of necropolises, with structures that could be used as housing by the early settlers.
November 18th is Oman's National Day, which commemorates its independence. Also, they celebrate the Sailing Arabia Tour this month. This will give you an opportunity to catch a sailing race through the beautiful landscapes of the country. You should bear in mind though that key Muslim holidays such as Ramadan and Eid could affect your trip. These are based on the lunar calendar, which means the dates shift in the Western calendar every year. Just be aware of it before planning your trip!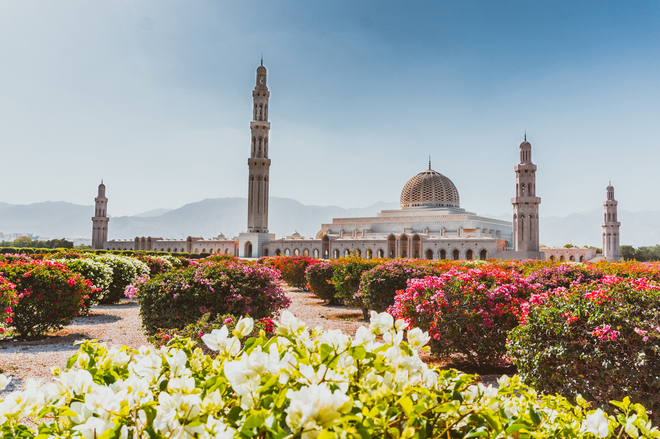 10. Namibia
One thing to highlight about Namibia is that it's very hot. The heat continues to rise through November, and you should expect daytime average temperatures of 30°C. However, humidity will still be low. Clouds do start to build in the afternoon, bringing a chance of rain. For those who fancy some weather variation, and don't mind whether they have clear skies, clouds, thunderstorms, or hot sunny days, November is an ideal month.
Namibia is much more than people realize, and it's actually very different from the rest of Africa. Some must-see destinations are Canyon Roadhouse, Swakopmund, and Twyfekfontein, to name a few. Waterberg Plateau National Park enhances the differences between other African countries, allowing you to spot antelopes, hyenas, leopards, giraffes, and buffaloes.
You should be aware of some essential information for travelers. Exercise a high degree of caution in Namibia due to local COVID-19 restrictions and limited care facilities. Also, petty crime is common. This includes pickpocketing, bag snatching, and car break-ins, so don't leave any valuables in your vehicle. Always keep its doors closed and windows up, even when moving. Remember, medical facilities are limited outside major urban centers, so be extra careful.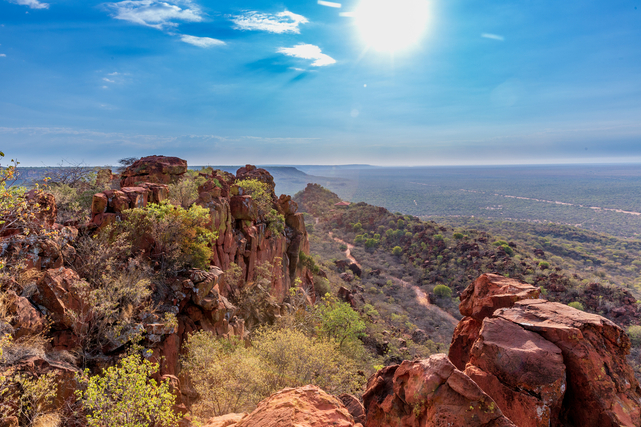 Why is travel insurance recommended to travel?
When visiting a foreign country, it's highly recommended to travel with insurance. One of the most common problems is trip cancellations and delays. Luckily, Heymondo's travel insurance gets you covered. If you are unable to get on a plane due to an unforeseeable event, having a trip cancellation policy will reimburse you for your prepaid, forfeited, and non-refundable costs. Depending on the plan, your policy will help you cover costs up to the time and date of your departure. This can really make a difference if you are still planning to take your trip at a later date.
Another issue when visiting a foreign country appertains to health. Most travel insurance policies cover medical expenses, including medical treatment, travel disruption, and any planned activities such as adventure sports. If you are choosing a new policy, always make sure to check how it covers these issues, so you can be fully prepared. If you don't have appropriate insurance before you travel, you could be liable for emergency expenses, including medical treatment, which may cost thousands of dollars. Not convinced about travel insurance yet? Read the following article "10 reasons why you should get travel insurance" and start getting ready for your next trip!