As the 3rd month of the year approaches, many people always look forward to spring break in the northern hemisphere. After months of long nights and gray days, it's about time to think of getting away from the winter doldrums by taking a spring break trip. However, before settling for your destination, you have to consider accessibility and, most importantly, affordability. Affordability is characterized by pocket-friendly means of transport and cheap vacation rentals. Considering these and other key factors, Heymondo has prepared an ultimate checklist of the best spring break destinations you should put on your bucket list for 2023.
If you're looking forward to a spring break but still can't figure out what to do this year, or more so, where you want to go, check out the following list!
Top 10 Spring Break Destinations
Most people get confused about deciding where to go in spring break to have a good time. Whether you're looking to explore the cultural centers, jaunt on the sunnier shores, take a road trip or go for a walk to a close-to-home destination, we've got you covered! Below are the 10 best and most affordable spots for every type of spring breaker.
1. Cancun, Mexico
The one place that comes into many people's minds when thinking of spring break destinations is Cancun, Mexico. It is a well-known spring break destination for a reason. The city, with its crystal clear waters and white sand beaches, is never a dull moment. There're amazing beach spots to try Parasailing and jet skiing. Relax at the beach as you unwind. Nothing beats chilling at the beach in the sunshine as you hear the impressive sounds of the ocean.
There is also entertainment at each corner, from day festivities at the Oasis Cancun to awesome nightlife at the Mandala Beach Club and The City. You can also enjoy the zip line at Selvatica. This means that Cancun is an ideal destination for all types of tourists, including families, college students, friends, and couples.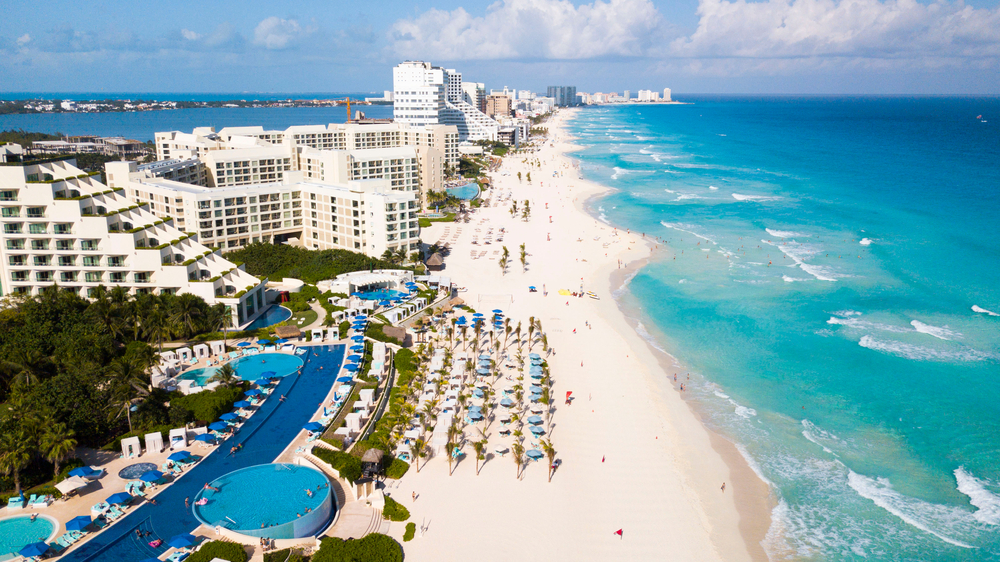 2. Punta Cana, Dominican Republic
It is almost the beginning of March, and you still need to figure out where to visit. We recommend you hit the Caribbean! You can visit Punta Cana, an attractive resort town situated on the Dominican Republic's eastern shore. The place is among the most epic destinations, especially for college students from all over the globe. They flock to the town to party on the most spectacular coral sand beaches worldwide. Travelers of other ages seeking time to relax and escape the norm can also visit and explore the town.
While Punta Cana is better known for partying and relaxation, visitors can also go for adventure and hike in places like Hoyo Azul. Moreover, they can take on a challenging golf course at La Cana or Punta Espada.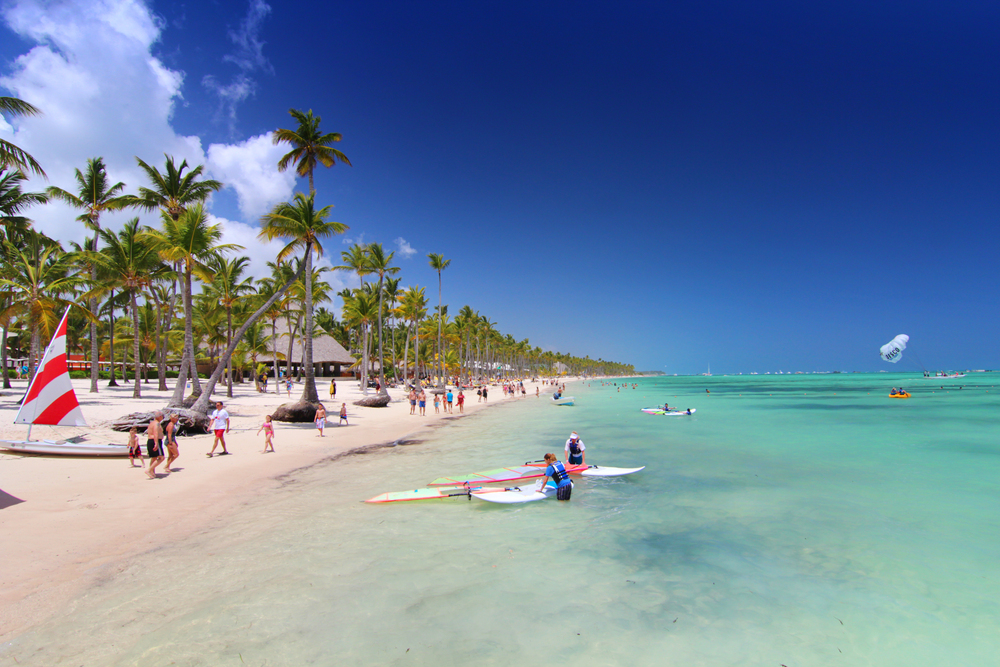 3. Cabo San Lucas, Mexico
If you haven't partied in Cabo San Lucas, you haven't experienced spring break yet! Cabo San Lucas is a resort city situated in Baja California Sur, a Mexican state at the southern tip of the Baja Peninsula. It is also close to San Diego California, approximately 1000 miles away. It is a fast-growing destination for college spring breakers with both daytime parties and nightlife scenes. Cabo San Lucas is the place to be if you like your days filled with boat and pool parties, top performers' concerts, and superior nightlife scenes.
It's not only a destination for party lovers but also for tourists who appreciate everything about the beach. The spectacular Medano Beach is one of the beaches around the town you can relax at. You can also enjoy gazing into the awesome turquoise blue waters and the famous Cabo arches. Cabo San Lucas has something for every traveler!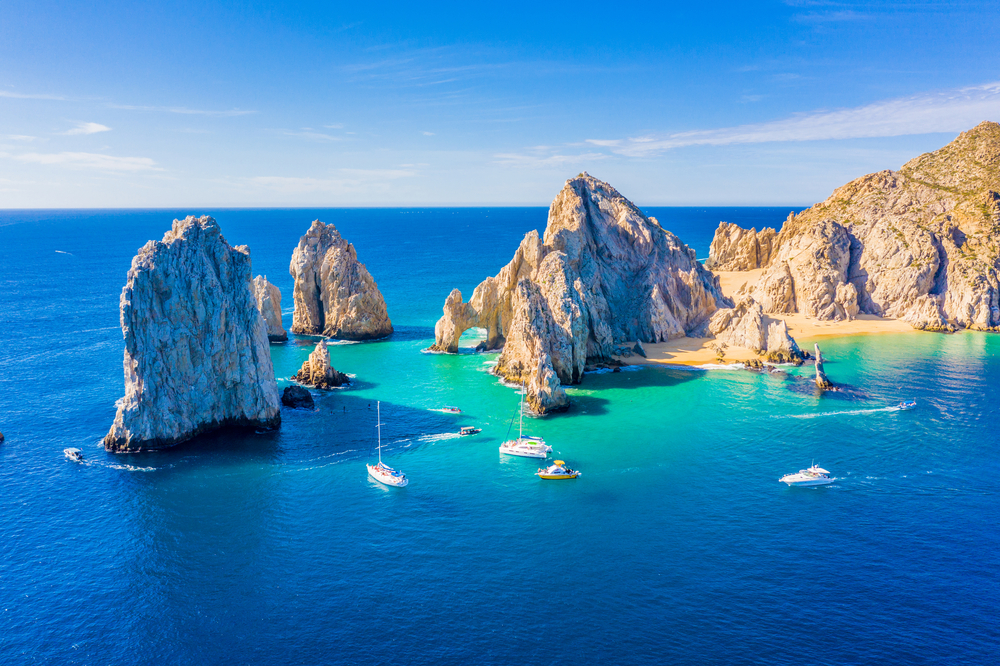 4. Freeport, Bahamas
Freeport city is located on the Grand Bahama Island of the northwest Bahamas. The main attraction of Freeport is, without a doubt, the white sand beaches. Some must-visit beach attractions include Lucaya, Taino, Xanadu, and Barbary beaches. Some activities to do here during the spring break include exploring the beaches as you see the palm-fringed coastlines lapped by crystal clear water.
During your day trips to the beach, you can do snorkeling, kayaking, or scuba diving in Deadman's Reef and Peterson Cay National Park. You can also try several water sports with banana boats and Jet Skis. Nature lovers can have a great time admiring dolphins and tropical marine life using a boat with a glass bottom. Those who want moments away from the beach can explore the Freeport reveal landmarks, including the Garden of the Grovers, the International Bazaar, and Cooper's Castle. Freeport is among the great spring break destinations for families, for it has activities for everyone, including children and adults.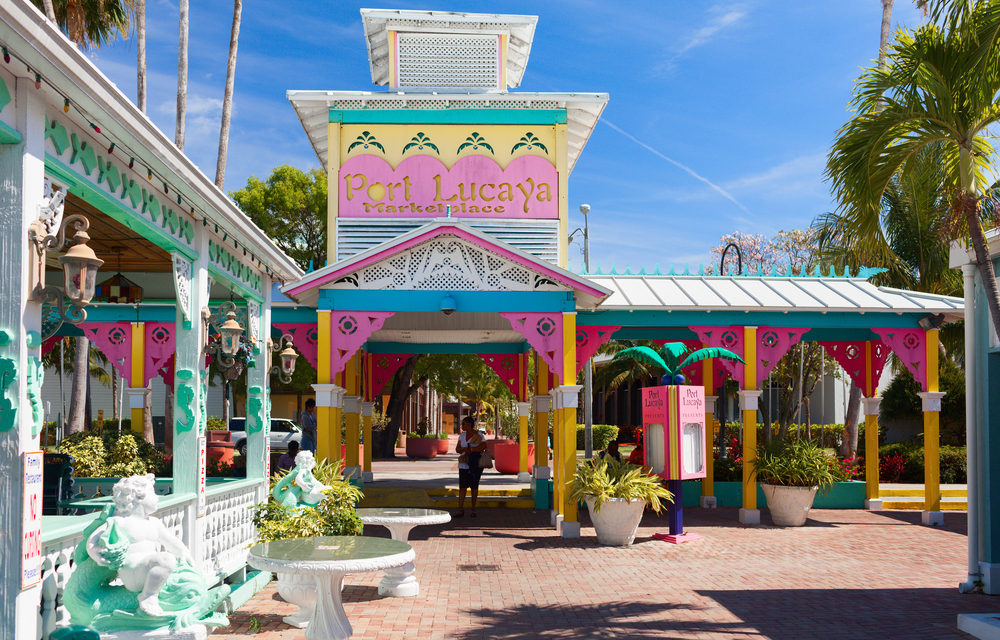 5. South Padre Island, Texas
South Padre Island is located on the Gulf coast of Texas, United States. It is one place you expect large crowds of people as it is a haven for many college students. Also, visiting the beach is budget-friendly during spring break. But it is the ideal destination if you're looking for a good party spot. The town hosts nonstop parties and many live concerts during spring breaks. The most popular artists and DJs are scheduled to perform yearly, making these parties and live concerts lively.
Kiteboarding is another way to pass the time. Also, some sports outfitters may offer dolphin-watching and deep-sea fishing excursions. Besides beach activities and partying, tourists can enjoy other natural island attractions such as fishing, nature trails, and birding. Additionally, the consistent warm weather attracts people from northern Texas who seek refuge from their cold environments. For these reasons, South Padre Island is a perfect party and relaxing destination for spring break trips for either families or college students.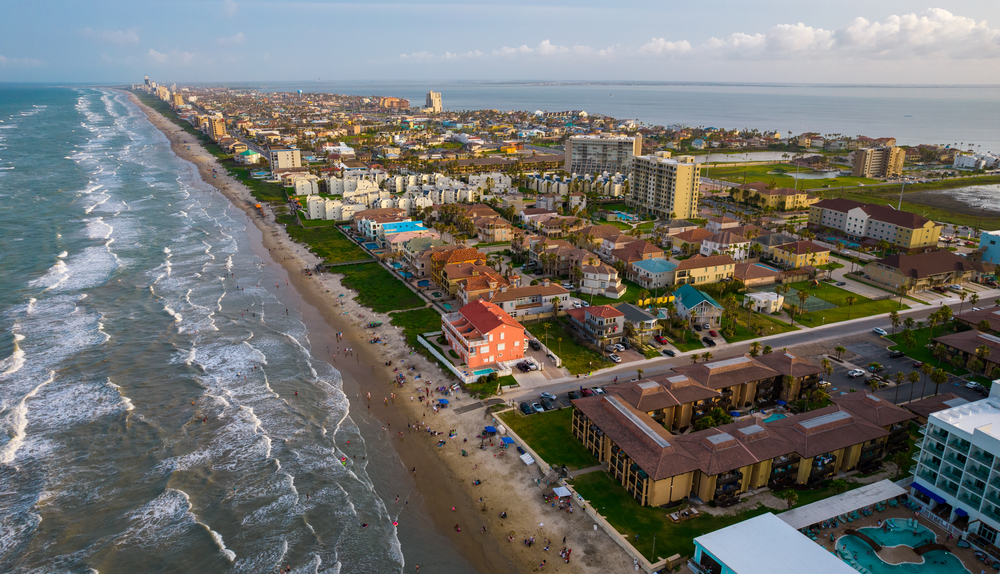 6. San Juan del Sur, Nicaragua
San Juan del Sur is a tourist haven town in Nicaragua which is one of the best destinations to experience a world-class spring break. The activities to do in this town are mainly relaxing, partying, surfing, and drinking. Since it's a small town, most activities are within walking distance. An event called Sunday Funday, which is held on every weekend, attracts many tourists looking to have the world's top-ranked party. If you love beer, you can always try local beers such as Tone and Victoria, the most common here, as you go about partying.
Your spring break trip to San Juan del Sur can not be complete without surfing. In fact, it's the main activity in this town. Surfing is popular because the nearby beaches are ideal for all skill levels. Relax at the Playa Hermosa, which is possibly the best beach in Nicaragua. Other fun things to do are horseback riding, hiking, and experiencing the zip line at Aventura Las Nubes Adventure Park.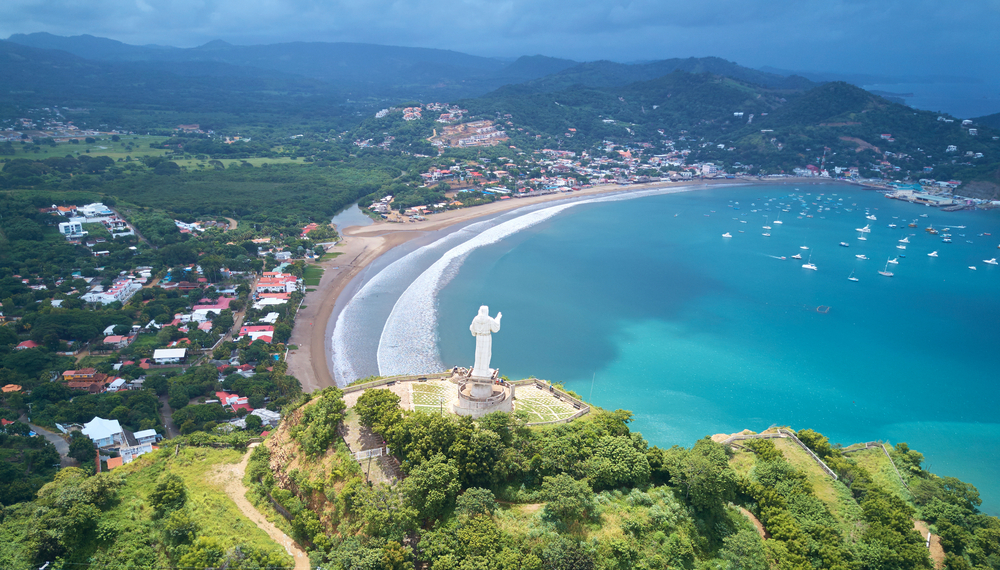 7. Los Angeles, California
Los Angeles (L.A.) is the 2nd most popular city in the United States and is in southern California. Spring break is a good time to visit many Los Angeles destinations, for its hotter areas are yet to be so hot. It has many places for everyone, including families and friends. Some things to do in L.A includes visiting the Hollywood Museum and popular theme parks, embarking on a whale watch and so much more.
You can visit some amazing theme parks perfect for families, where some are situated only a few minutes' drive from the city. The popular things to find in a theme park in this city include rollercoasters and water slides. You'll find the Raging Waters L.A, which is one of the largest water parks in California. L.A has every activity for each type of spring breaker.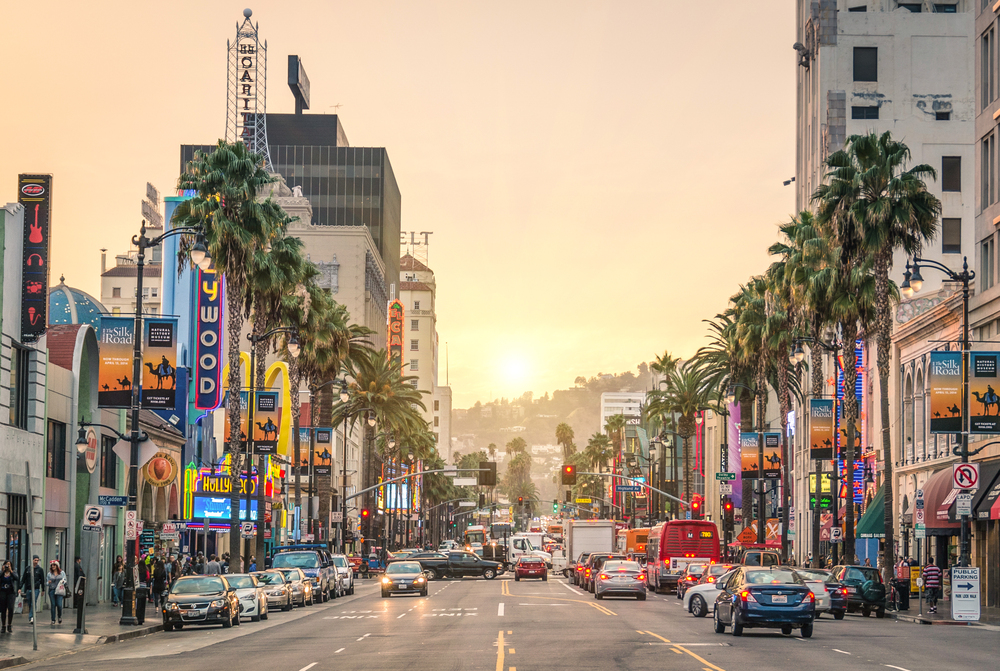 8. Rio de Janeiro, Brazil
Rio de Janeiro is situated in Brazil, which is along South America's eastern coast. It is famous for its premier beach destination, which has something to offer all types of spring breakers. From a wide array of outdoor adventures to stunning panoramas and fantastic foods, the city has activities to help you have a pampering experience of a lifetime.
Catch some rays on the Marvelous City's sunny shores or hit the city to enjoy festivities in clubs such as Lapa by night.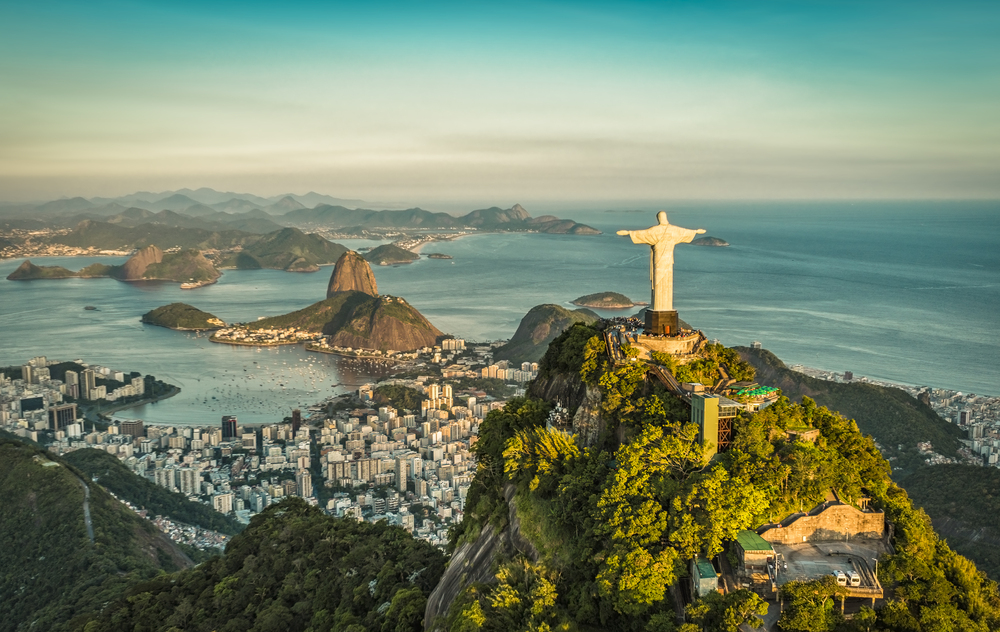 9. Tampa Bay, Florida
Tampa is a city situated on Florida's west coast. If you're planning for a spring break trip, Tampa Bay should be on your bucket list as it has a lot of gems to discover. Times to visit this city includes spring break as the weather is nearly perfect, with temperatures of around 76⁰ and 68⁰ during the day and at night, respectively. In spring break, its white sand beaches are always flooded with partiers, couples, and families, making it ideal for every spring breaker.
Adventure Island Tampa is a great place during spring break to relax and enjoy watching the cascading falls, lazy rivers, and waterslides.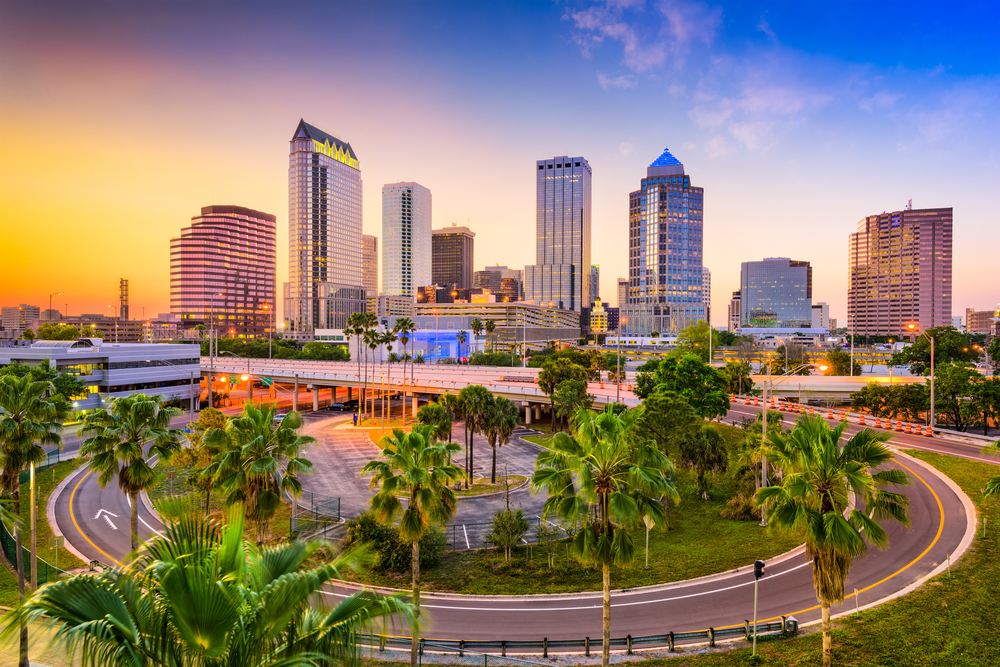 10. Phoenix, Arizona
Phoenix is the largest city in Arizona of the United States and is positioned in the south-central part of Arizona. It is worth mentioning that Spring breaks are the best times to visit this city. For adventure lovers, Phoenix has several splendid hiking trails. Spend time enjoying nature and the fresh air. The Desert Botanical Gardens is also an attraction for tourists. As you stroll this desert's paths, you discover its unique landscape as you see cactuses and succulents.
After enjoying nature, head to the Downtown of Scottdale and explore different western shops and public art. Tourists also spend their days at water parks such as Golfland Sunsplash and Hurricane Harbor 6 Fags to keep cool.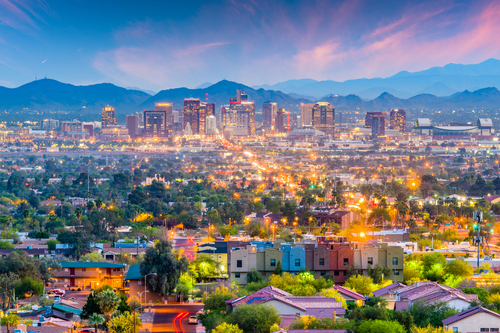 Where is the cheapest place for Spring Break?
Some destinations are very saturated because of their popularity. Prices in these destinations hike at this time of the year because of the number of tourists that visit. But many people will definitely look for cheaper destinations that are easily affordable. Therefore, at Heymondo, we've collated a short list of destinations that are equally as amazing for your spring break destination but are also more affordable.
Key West, Florida. Key West is a small Island in Florida but full of fun activities for spring breakers. It's popularly known for its warm beaches. Therefore, you can have a great time relaxing at the beach. Other activities are Parasailing, going on Jet Ski and Dolphin Eco Tours, and A Sunset Cruise. Explore the city's different cultures. For instance, you can check the A Farewell to Arms portion at Ernest Hemingway's home.
Panama City Beach, Florida. During the day, you can hang out at the beach or play mini golf, a thriving favorite activity. At night, head to a resort that provides entertainment, hot tubs, Tiki Bars, and Ping-Pond.
New Orleans, Louisiana. Some people consider it the country's most unique city. New Orleans is mostly famous for its great music and unique food. You'll be strolling through Bourbon Street and it's flushed with bars and music at every corner.
Outer Banks, North Carolina. With its ample and affordable accommodation and sprawling beaches, Outer Banks, North Carolina is a perfect spot for spring breakers. The main things to do here include relaxing on the beach, fishing, and mini-golfing.
San Diego, California. Are you a nature lover? San Diego California is the place to choose. You'll find flower fields from Anza-Borrego Desert Park to Balboa Park blossoming across this city. From there, visit the San Diego Zoo. Must-see things at the zoo are Gorillas, polar Bears, elephants, giraffes, African rocks, etc. If you're looking to relax busking under the sun, San Diego will offer you the chance, as it is home to around seventy miles of beaches. It also has gorgeous parks and scenic neighborhoods such as Seaport Village and La Jolla you can explore freely.

Where do most students go for Spring Break?
After a long winter studying, students also need time to relax and recharge. It is, for this reason, college spring break trips have become so common in the United States and other parts of the world. Some places students prefer to have their spring break trips include:
Daytona Beach, Florida. The "23 miles of beachfront" leaves many vacation-seekers tempted to come to Daytona Beach. The city remains a frequented spot by students because of its reputation as a party place. It also draws more visitors who want to see their best race car drivers.
Miami Beach, Miami. Students coming to Miami Beach mostly visit the North part because of its most affordable hotels and restaurants and the kid-friendliest beaches. Just 16 km away, you'll find museums, galleries, and the Greater Miami theaters.
Puerto Vallarta, Mexico. This is one of the newest spring break destinations trending nowadays. This is because of its authentic Mexican feel and world-class hotels, not to forget about its amazing nightlife that students would choose over and over. El Malecon is another wonderful place where tourists experience the city's culture and local cuisine.
Myrtle Beach, South Carolina. This destination is considered the best for spring break trips, especially for students. Among the fun activities in Myrtle Beach include exploring a wine and food event. During the day, kayaking and hitting the golf course are great ways to pass your time at Myrtle Beach.
Las Vegas, Nevada. Las Vegas is not only a great destination for families but also for college students. Students who love partying can catch an alcohol-fueled party in pool clubs well-known for sparkling water and bumping music. Las Vegas also offers amazing nightlife. Away from partying, the city has Art Museums where you can explore its cultural, historical, and other artifacts.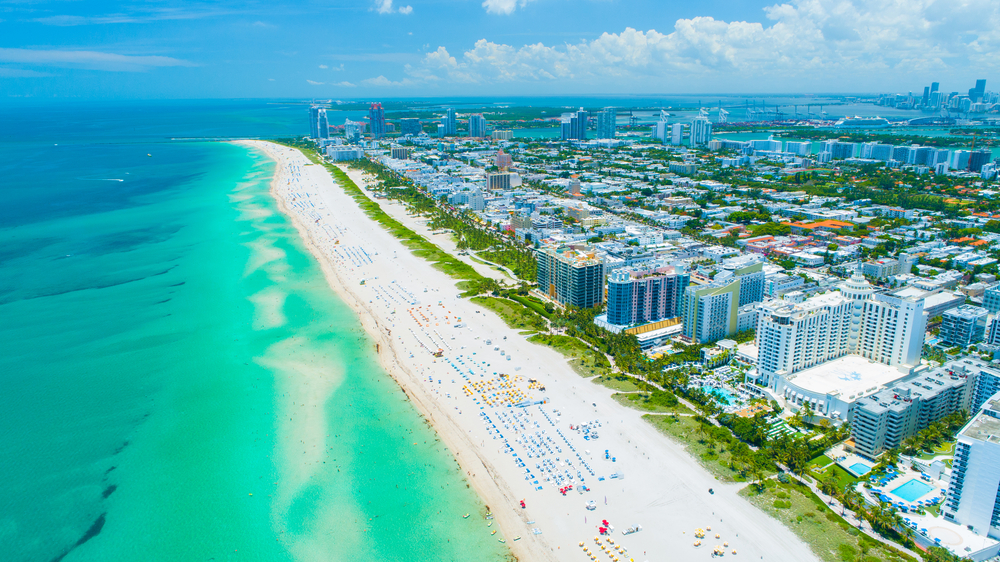 Where is Spring Break in Florida?
The best place in Florida for spring Breakers is undoubtedly Orlando. This is because it always tops the list as Florida's number 1 spring break destination. However, the big attraction, of course, is the multiplex of theme parks with Legoland, Universal Studios, and Disney World leading the way.
Where Should I Go for Spring Break in Alabama?
The best place for spring breakers to visit in Alabama is Huntsville, located on the Tennessee River, surrounded by mountain views. This is the perfect place to visit the major Alabama museums. Hiking through Monte Sano State Park is another way for spring breakers to pass their time while at Alabama. This allows you to have the opportunity to enjoy a natural refuge with breathtaking lookouts.
Enjoy Spring Break protected!
It is important to travel insured, especially when planning on going to spring break. This is because most of the fun things to do entail physical activities and therefore, they could lead to risks that can be very costly. For this reason, getting travel insurance that covers even your health is essential. Choosing Heymondo offers overseas dental and emergency expenses as well as COVID-19 coverage. A 24/7 doctor, management claims, and free assistance are provided in the App too!
If you're not yet convinced you need travel insurance, check out this article on "10 reasons you need to buy travel insurance" for more information.