The travel industry has changed a lot in the past few years. However, besides the effects of the pandemic, there are more changes that will be seen in the sector in the near future. For instance, the European travel sector is set to apply new laws soon. As of 2025, ETIAS travel authorization will be mandatory. This comprehensive post will explain what ETIAS is, and why you need it to travel in Europe from 2025 onwards.
Something that will not change in 2025 is the need for travel insurance. This is the best way to experience peace of mind during your travels. Insurance coverage will protect you from unwanted expenses from accidents and emergencies during your travels.
What is ETIAS?
ETIAS is an acronym for 'European Travel Information and Authorization System'. It is a fully electronic procedure that allows and keeps track of visitors from countries that are not required to have a visa to gain entry into the Schengen zone. Therefore, it is not a visa. Instead, it is an authorization and security network aimed at keeping European visitors and nationals safe by using criminal records and security databases from Interpol and European criminal justice institutions.
From 2025, visa-exempt nationals traveling to any of the 30 European countries will need this entry authorization, according to the European Travel Information Authority. ETIAS is linked to a traveler's passport and is valid for three years or until a passport expires. Therefore, when you replace an expired passport, you will also be required to get new ETIAS authorization. With ETIAS, you will be able to enter any of the 30 European countries as often as necessary, for short-term visits (90 days in a 180-day period). However, it does not guarantee entry into a country, travelers must still provide all the necessary documents to enter into Europe.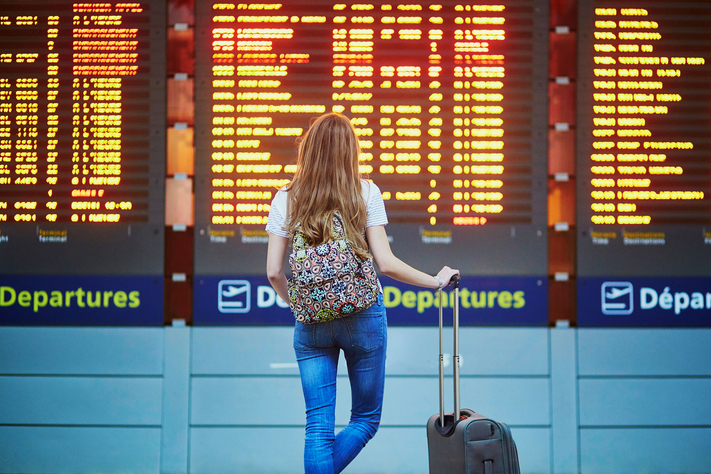 What European countries will require an ETIAS for entry?
From the beginning of 2025, visitors from 34 countries will require an ETIAS, travel information, and authorization, to enter European countries. These countries are all part of the visa-free program. 
The European countries that will require ETIAS authorization for entry in 2025 are:
Austria

Belgium

Bulgaria

Croatia

Cyprus

Czechia

Denmark

Estonia

Finland

France

Germany

Greece

Hungary

Iceland

Italy

Latvia

Liechtenstein

Lithuania

Luxembourg

Malta

Netherlands

Norway

Poland

Portugal

Romania

Slovakia

Slovenia

Spain

Sweden

Switzerland

Andorra

Monaco

San Marino

Vatican City
Who needs an ETIAS travel permit?
There are more than 50 nations whose citizens do not need a visa to travel or enter Europe. These are known as visa-exempt countries. Travelers from these countries need to apply for an ETIAS travel authorization. 
ETIAS will apply to people traveling in the Schengen area and countries in the process of joining Schengen, like Bulgaria, Cyprus, and Romania. The countries whose citizens need an ETIAS permit are:
Albania

Antigua and Barbuda

Argentina

Australia

Bahamas

Barbados

Bosnia and Herzegovina

Brazil

Brunei

Canada

Chile

Colombia

Costa Rica

Dominica

El Salvador

Georgia

Grenada

Guatemala

Honduras

Hong Kong

Israel

Japan

Kiribati

Kosovo

Macao

Macedonia

Malaysia

Marshall Islands

Mauritius

Mexico

Micronesia

Moldova

Montenegro

New Zealand

Nicaragua

Palau

Panama

Paraguay

Peru

Saint Kitts and Nevis

Samoa

Serbia

Saint Lucia

Seychelles

Singapore

Saint Vincent

Solomon Islands

South Korea

Taiwan

United Kingdom

Timor Leste

Tonga

United States of America

Trinidad and Tobago

Tuvalu

Ukraine

United Arab Emirates

Uruguay

Venezuela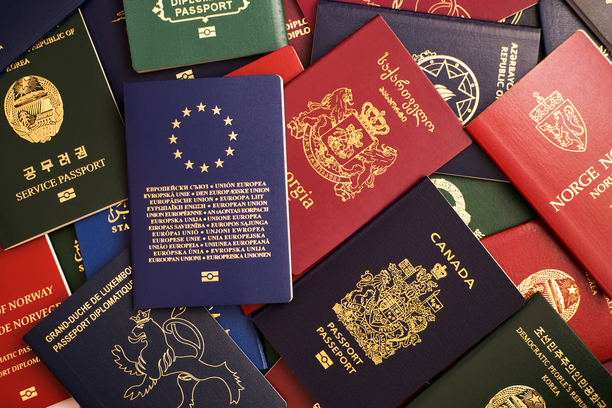 No, you will not be able to enter the EU without a valid ETIAS travel authorization. Currently, citizens of 60 countries can travel to Europe without a visa. And from 2025, all travelers from visa-exempt nations will not be able to travel to and from Europe without ETIAS authorization. With ETIAS, all visitors must complete a detailed online application and provide personal information like criminal records and visits to conflicting areas. Numerous databases will be used to check ETIAS applications, like Europol and Interpol. ETIAS will be attached to an applicant's passport and must be re-applied when the passport expires or after three years.
It is worth mentioning that there are countries that still won't need ETIAS authorization to enter European nations. These are countries in the Schengen area. These countries in the Schengen area use a Schengen visa instead of ETIAS. Additionally, citizens of the European Union do not need ETIAS or a Schengen Visa to travel in Europe.
What is the difference between ETIAS and Schengen Visas?
ETIAS is an electronic system for travel authorization or ESTA linked to a traveler's passport that allows you entry or travel within the European Union if the traveler is not an EU citizen.  However, it does not apply to citizens of countries in the Schengen area that are not EU nationals. 
On the other hand, a Schengen Visa is usually entered manually into a traveler's passport to allow you to travel within the 26 member states of the Schengen area. So, ETIAS allows travel throughout Europe, while Schengen visa is specific to the 26 countries in the area. The Schengen visa only allows a maximum stay of 90 days in the six-month period after the first day of entry. If a traveler wishes to visit two or more Schengen countries, they must apply for a visa.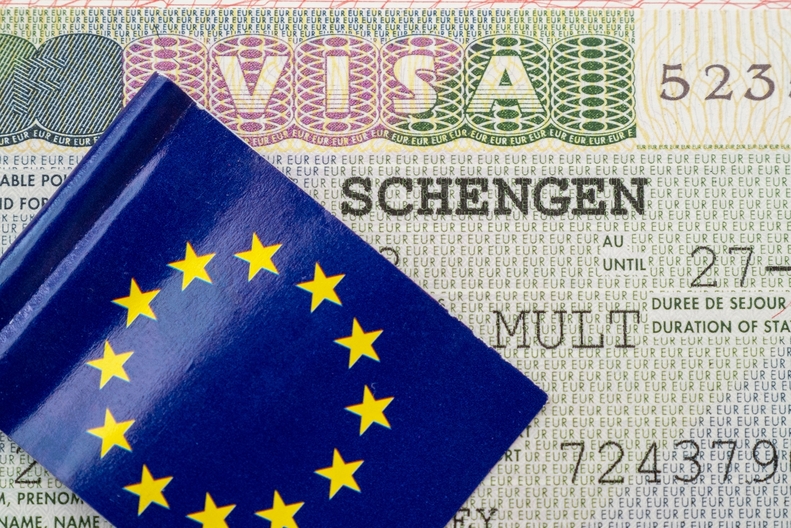 How to apply? 
The application for ETIAS is usually filled out online in a few minutes. The form is straightforward and will require personal information and travel documents. The application is checked through various databases like Interpol and Europol before it is accepted or rejected. It may take between a few minutes to 30 days to be accepted or rejected and it costs 7 Euros to apply. Here is a guide on how to apply for ETIAS authorization;
The application form is available on the official ETIAS website. Or, you can also use the ETIAS mobile application, whichever is more convenient. 
You will need to provide your travel documents for the application. Also, your travel documents should be valid and should not expire in less than three years.
You will need to provide personal information for the application. This information includes your name, date and place of birth, parents' names, nationality, home address, email address, and phone number. You must also provide details regarding your level of education, current occupation, data on your intended travel, criminal convictions, and past travels to conflicting countries. 
Once you have applied, you will get a confirmation email with your unique application number that you will need later. You will also receive a notification after the processing. When your ETIAS is ready, you must confirm that your personal details are accurate. If your application is neglected, you will receive an email explaining the reason for the rejection and how you can appeal.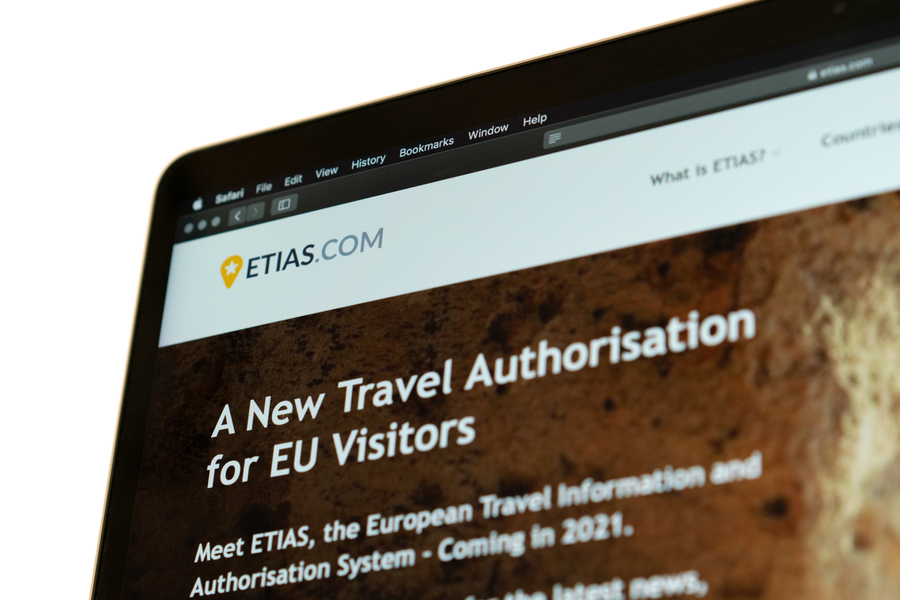 Do not forget your insurance
Traveling internationally is not something you can do without prior preparation. You must get your travel documents and meet specific requirements to enter the country. While preparing to go on an international trip, one thing you should not neglect is travel insurance. This form of insurance covers medical costs and losses from incidences like theft and property damage. Comprehensive travel insurance will give you peace of mind while exploring a foreign destination.
The Heymondo travel insurance is a great option. It is a comprehensive coverage designed to safeguard travelers so they can enjoy their adventures. The Heymondo travel insurance can cover medical expenses worth up to $10,000,000. It also covers medical assistance, such as tests, specialist care, hospitalization, treatment, and medical supplies. So, with Heymondo travel insurance, you don't need to worry about spending thousands of dollars if a medical emergency occurs during your backpacking trip.
Heymondo also has a 24/7 app where you can look for assistance. For instance, if you need medical assistance, you can consult with medical teams through the app, via the online chat. The app provides various benefits like accessing a medical team for consultations, claims management, access to documentation, and more, the app ensures that you have the necessary resources at your fingertips.