Going on a family trip is everyone's dream to reconnect with their family and create life-long memories.
However, travel with kids is a real challenge, especially when choosing the appropriate and convenient travel with kids destinations that will favor both the adults and the children ensuring everyone has a marvelous time.
It is essential to ensure that you get immunizations to travel safely with kids, have passports, are prepared for long flights, and can understand a few important words in the destination's language.
In addition, bring a little bit of home with you so they stay comfortable and prioritize rest and food, and pre-book everything you can.
It is highly recommended to hire travel insurance while traveling. No matter which destinations you are going to choose, make sure to have good insurance with covid coverage for all your family members as Premium Heymondo's travel insurance.
Take a look at the best kid-friendly destinations around the world 
Disneyworld, Orlando, Florida, USA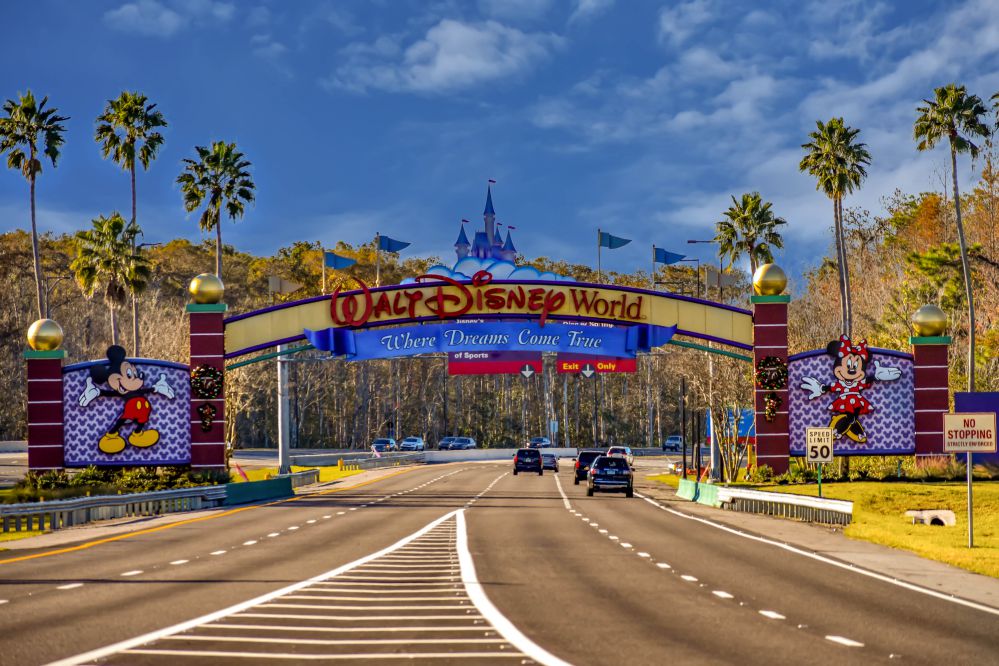 This a world-class resort tailored for the perfect family adventure, whether you are 2 or over 18 years old.
What to do
• Visit the Magical Kingdom Park – This Is the crown jewel of Disneyworld and your child gets to see all her favorite Disney characters in real life, in their most iconic attractions.
• Tour Disney's Animal Kingdom Theme Park – Get your adrenaline steaming by encountering all the magical wild animals, exotic jungle trails, high-speed thrills, and the world of avator without living the venue to experience mother nature.
• Explore Disney's Hollywood Studios – Live your own very Disney movie such as Stars wars and act it out with the star with the lights and cameras in place.
• Enjoy the Water Parks
When to Visit
• This depends mainly on your limiting factor e.g. cost, weather, and crowds. For the least crowds, September is relatively the best month of the year. You can also visit during most of the weekdays in October, November, and December except the holidays.
Yosemite National Park, California, USA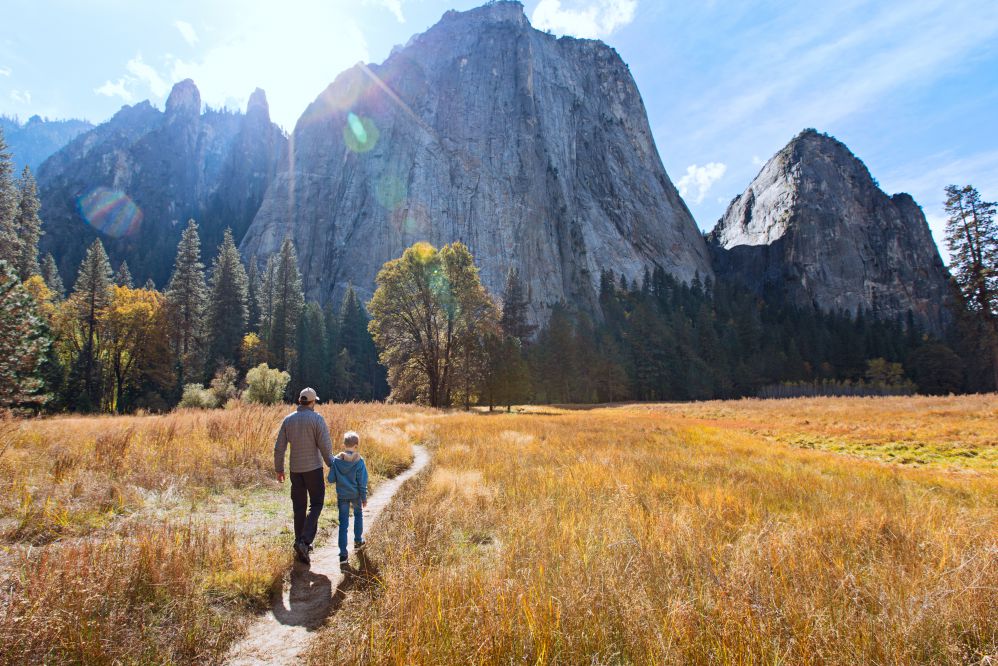 Are you looking for a tranquil environment to relax and enjoy nature with your family away from the hassle and buzz of the city? Yosemite National Park is one of the best kid-friendly destinations in the USA with its beautiful glaciers, waterfalls, and ancient giant sequoias.
What to do
• Camping- Make your reservations in advance and enjoy Mother Nature while at it.
• Hiking- there are over 750 miles of trails to explore while discovering nature.
• Bird watching – Enjoy over 165 species of migrating and breeding birds in this designated World Heritage Site and Important Bird Area such as the beautiful American Robin.
• Fishing and horse-riding – You can do all these with your family provided you understand the rules and regulations guiding these activities. 
When to go
• Some services and facilities are limited due to the harsh weather conditions and Covid-19 regulations such as Tioga Road and Glacier Point Road. Always check the alerts on their site for such warnings.
• Best time to visit is in May and September when the parks are less crowded and easily accessible.
Riviera Maya, Mexico
This destination gives your family an unforgettable coastline experience with white sand beaches, sacred ruins, and sparkling cenotes.
What to do
• Book a nice resort, preferably with a swimming pool and a nice view of the sea.
• Visit Playa Del Carmen to enjoy all the Quintana Roo's adventures.
• Have a good time at the Xcaret Eco Theme park where you can float the waters and enjoy the musical show at the venue.
• A short distance from the place is Puertos Aventuras' Dolphin discovery where you and your family can watch, and play with dolphins.
When to visit
• Between December and March, the weather is most settled making it the best time to visit and the cheapest time is in Late January
Costa Rica
This region has plenty of travel with kids destinations for your family vacation and plenty of activities to choose from.
What to do
• Visit San Jose and the Central Valley for kayaking, whitewater rafting down the Pacuare River and waterfall rappelling.
• Go on the Rio Blanco Safar float.
• Enjoy Sky adventures in Montverde or La Fortuna for the ultimate experience.
• Go tubing down the exhilarating Rio celeste in Tentoria.
When to visit
• The best time to visit is during the dry season, which is from mid-December to April making it an ideal time for exploring nature and lounging on beaches.
Tenerife, Canary Islands, Spain
Tenerife has the best waterpark in Europe and has stunning national parks and Beaches that your family will truly enjoy.
What to do
• Go on a thrilling water park adventure at Siam Park where you can also get accommodation.
• Kayak and snorkel with Teno Activo at Los Gigantes.
• Visit the Teide National Park which is home to wildlife and a volcano your children will be ecstatic to see.
When to visit
• The best time to visit is between June and September as it offers the highest temperatures that enable you to tour without trouble.
Reykjavik, Iceland
Nordic countries are all family friendly; Iceland included being a face country with many open fun spaces, interactive museums and outdoor activities.
What to do
• Visit the Laugardalur area which has a beautiful Family Park as well as the City's Botanic Garden with a local zoo.
• Go on a whale-watching cruise along the faxafloi bay and enjoy a variety of whales and dolphins.
• If you visit during a winter getaway, chase the northern lights or aurora borealis which are a fun natural phenomenon.
• Tour round for fun places such as the Geysir geothermal area, Gulfoss waterfall, and pingvellir National Park which are part of the Golden Circle.
When to visit
• Best time to visit is from June to August so you can enjoy balmy temperatures and experience long days knowns as the 'midnight sun
London, England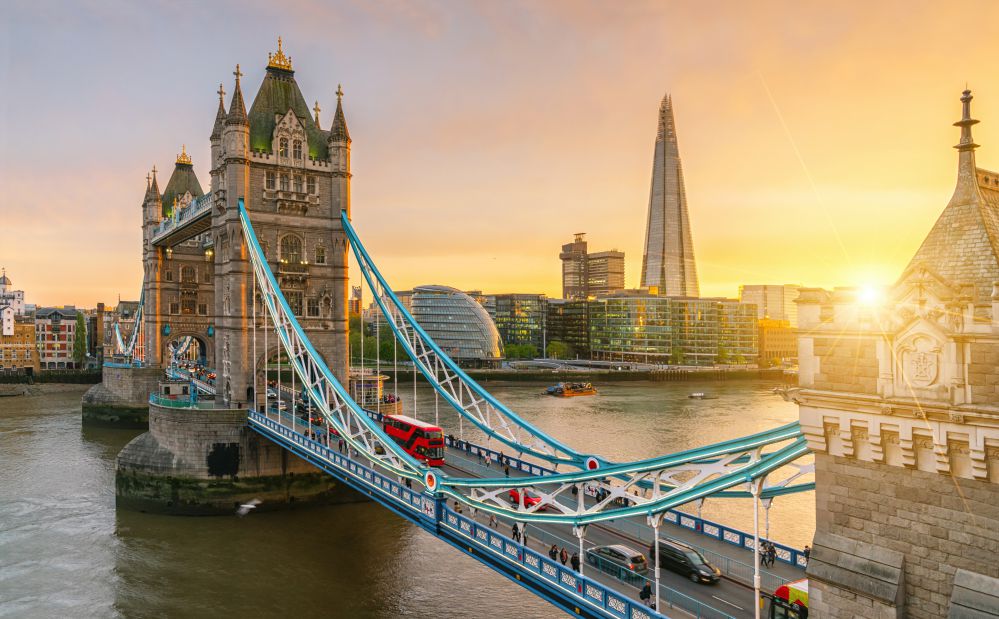 What better way to experience the major European city life than through the fascinating family-friendly London?
What to do
• Check out the Buckingham Palace, home of queen Elizabeth that your princess loving daughter will enjoy.
• Tour the Tower of London where you will get amazing history of the people of London
• Join tour buses for a full on guided experience.
When to visit
• The best time to visit this beautiful city is March through may when the temperatures are mild and parks are green and blooming. Late spring is also a good time but prices surge.
The Rockies by the rail, Canada
The Rocky Mountaineer offers remarkable rail journey through the Canadian Rockies, Alberta, and British Columbia that your family can reconnect through and make memories.
What to do
• Simply enjoy the stunning scenery of wildlife and adventure while taking advantage of the hih0end services cuisine onboard the trains.
• Book extra days to tour the destinations such as Alberta and British Columbia.
When to visit
• The best time to go is in May because winter is over and train prices are lower compared to other months but if you want warm temperature only late June to mid-September is better.
An Alaskan cruise, Alaska
This is one of the best world cruises in the wilderness with so much to see that children will fully enjoy while creating a very special bond and experience.
What to do
• Book an all-inclusive vacation to ensure your vacation is hassle-free with no shopping, cooking, or cleaning.
• Involve your children in the kid's programs offered by the cruise for them to enjoy and learn fully in the clubhouse with their peers while giving you time to yourself.
When to visit
• The cruise season is May through September but July and August have the highest number of travels.
Tokyo, Japan
This is also one of the best family travel with kids destinations to visit especially due to the variety of sites to visit in this region and their diverse cosine.
What to do
• Explore Akihabara – Your video game-loving children will enjoy this for every shop is either a video game shop, toy shop or comic book retailer.
• Tour the National Museum of Nature – The place is full of child-friendly exhibits that are fun and interesting to learn
• Check out Tokyo Disneyland – The park is open year-round to give you that Disney feels and also has activities for adults such as the Tokyo Disney Sea rides and thrills.
• Visit the Ueno Sea – Your children will enjoy this wide array of animals e.g. elephants, pandas, and tigers, and is just a 10-minute walk from the Ueno Subway
When to visit
• Best time to visit is between March, April, September and November when the autumn ushers in colorful foliage and comfortable temperatures.
Get ready to travel with your kids
You must be quite excited by now with an ideal destination in mind. Now that you have taken note of all the requirements and destinations to travel safely with kids, it is time to plan your next mind-blowing trip!
Your family's well-being and satisfaction is imperative. Remember to always hire travel insurance for your family to cover any inconvenience during your adventure to the travel with kids destinations.
With Heymondo's Premium insurance you will have a limit of $5 million for medical assistance and access to Heymondo's App 24 hours, 365 days to chat with doctors, use the free emergency call, notify any incidence or check your policy details.
Enjoy your family trip!