Looking for the best romantic Valentine's day destinations?
A romantic getaway is the best gift for yourself or your partner, especially during Valentine's Day and for good reason. Hotels, airlines, and tourist sites offer couples discounted prices on their visit in February. Now that the month of love is near the corner, it's highly likely that you are looking for the best destinations for Valentine's Day. Read on to get inspired by the following Valentines Day destinations.
Before planning your trip, buy good travel insurance with Covid 19 coverage, such as Heymondo's, to travel with peace of mind.
Santorini, Greece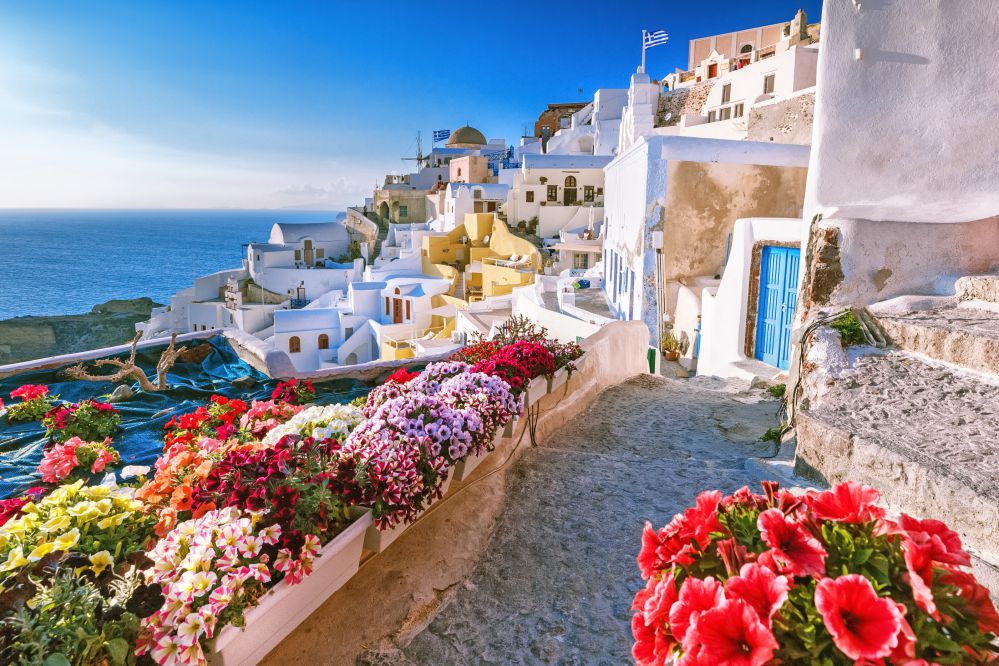 The jaw-dropping Santorini is located in Greece. It's ranked among the most romantic places on the planet. This beautiful enclave is endowed with spectacular turquoise views that you can enjoy from the whitewashed cave houses that spill down the rim of an ancient volcanic crater. This town offers you and your lover a chance to enjoy a candle-lit dinner while overlooking the gorgeous caldera. You may also opt to enjoy romantic walks at the Kamari beach filled with white sands. Don't forget to watch the sunset from the Akrotiri lighthouse or the ruins of Byzantine Castle.
The Florida Keys, Florida
Picture a tropical paradise where the night conjures the blooming of moonflowers and the oceans luminous shades of turquoise. This is the main highlight of the Florida Keys—a chain of 1700 islands located south of Miami. These Islands stretch at least 125 miles and are connected by causeways, 42 bridges, and a 113-mile overseas highway that provides scenic views. These islands form the archetype of a tropical paradise that beckons to all lovers looking for the perfect Valentines day destinations with its red and brilliant orange sunsets stretching over crystal blue waters and soft white sands.
The names of these islands include Islamorada, Key Largo, Key West, Marathon, and the Lower Keys. You will find outdoor adventures like scuba diving, snorkeling, outdoor dining, and evening kayaking on these islands. You may also relish seaplane rides over the ocean and take a sunset cruise to enjoy the mesmerizing bursts of red, yellow, and orange colors across the horizon when the sun goes down.
Paris, France
Celebrated as the city of love, Paris is arguably one of the world's most romantic Valentine's day destinations.
There's no shortage of romantic things to do in the city of love, especially on Valentine's Day. Paris is endowed with unique art, the France sexy language, and mesmerizing architecture.
Cruise or take a stroll along the Seine River to relish the breathtaking views of Notre Dame and Musée d'Orsay. Visit the wall of love, located in Square Jehan Rictus Place des Abbesses in Montmartre, allowing you to see the words 'I Love You' in 250 different languages. You can visit this monument and tell your love you love them by reading the words. Don't forget to top it all with a romantic night dinner near the Eiffel Tower while enjoying the golden lighting illuminated by 20 000 bulbs.
Bruges, Belgium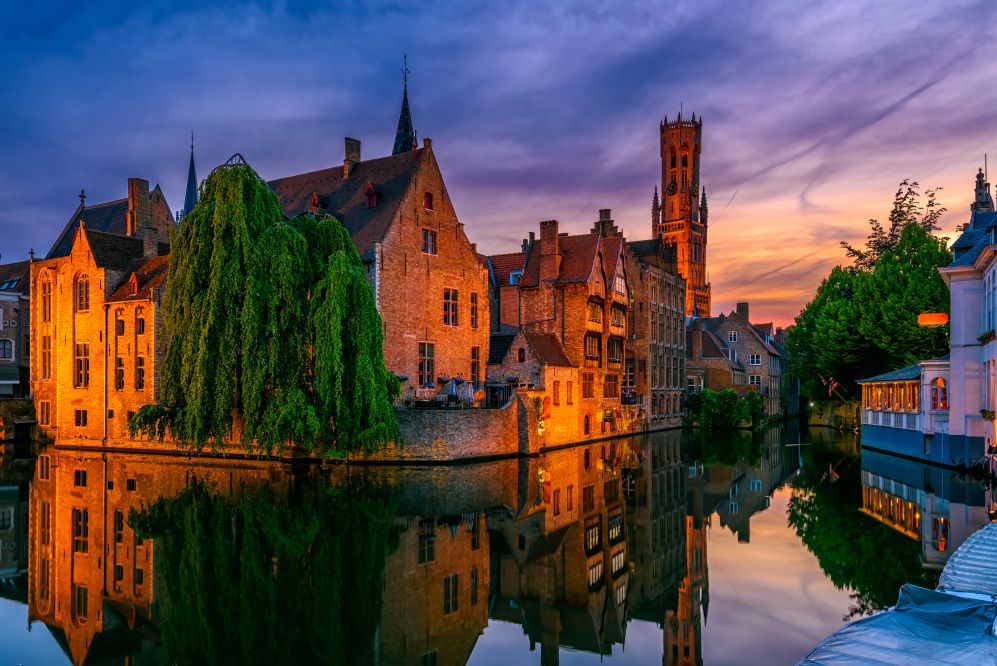 Bruges is also known as the Venice of the North and is among Europe's most visited old cities. This place is lined with ancient buildings surrounded by splendid canals that create a perfect backdrop for romantic boat rides.
You may take a romantic walk on the Lover's Bridge or cruise the Lake of Love in Minnewater Park. If you are a sucker for music, tryout the karaoke night at the Bauhaus Hotel or attend a free harp concert conducted by Luc Vanlaere.
Maldives
Maldives is an island country located in the central Indian Ocean. It's regarded as the world's most romantic archipelago. This country offers the best Valentines day destinations for couples looking for privacy on private sandy beaches. The island provides you with activities like diving, canoeing, snorkeling, and sailing the lagoon.
You will also have an experience of a lifetime by spending your time on the gorgeous overwater villas that you can access via terraces over the sea. The island is also endowed with several marinas with a fleet of traditional wooden boats, yachts, and speedboats that you can ride with your lover.
Seychelles
This island country offers an amazing Valentine's day destinations located in the Indian ocean just of East Africa. This archipelago allows you to combine romance and adventures on lovers' day. It contains 115 islands with granitic characteristics, bringing rise to beautiful beach formations. It's also home to Grande Anse beach, often regarded as the world's most beautiful beach.
This Island allows you to try out activities like snorkeling, horse riding, scuba diving, and biking. This country provides the freshest food, including seafood and locally grown veggies, fruits, and herbs. The Seychellois culture combines English and French with African, Indian and Chinese elements. This combination of cultures results in the vibrant Creole culture.
Santiago, Chile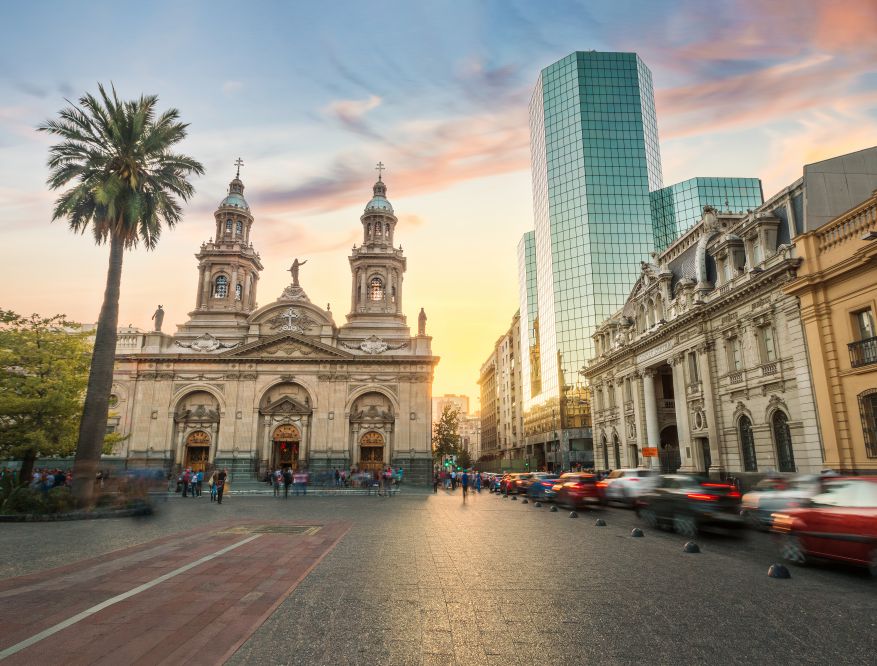 Santiago is the capital of Chile, South America. This city forms the ideal destination for couples with an adventurous side as the country is filled with picturesque landscapes and crazy adventures for couples. Visit Torres del Paine to watch Andean condors and guanacos. Close by; you will see the sharp peaks of Cuernos del Paine. Remember also to explore the emerald waters of the park's lakes, including Dickson Lake, Del Toro Lake, Sarmiento Lake, and Lake Pehoé.
You may also visit Sky Costanera to enjoy an aerial view of the city. You may also go on a romantic spree of wine tasting in Concha y Toro, Vina Cousino Macul or Viña Haras de Pirque.
South Africa
As one of the famous countries in Africa, South Africa is endowed with a gorgeous amalgamation of picturesque landscapes, delectable food, and culture, making it a perfect Valentines day destinations for adventurous couples. The country is also home to world-renowned national parks, giving you a chance to take a romantic African Safari. You may enjoy horse riding or stroll on pristine beaches like;
Noetzie Beach – Knysna,

Camp's Bay Beach – Cape Town,

Hobie Beach – Port Elizabeth

Wilderness Beach – Garden Route
You may also head to other romantic destinations like Uzumbe or Hogsback for a romantic holiday deep in nature.
Venice, Italy
This city often finds itself on lists of ideal Valentines day destinations cities in the world. It's built on water, giving you a chance to enjoy a ride on a glamorous gondola through the canals. You may also stare into each other's eyes while having a gourmet meal in some of the quaint cafes. Don't forget to hold hands while walking through the charming alleyways while stealing kisses in hidden corners. Venice is a little chilly in February, giving you an excuse to cuddle.
You may also relish a 360-degree, breathtaking view of the entire city from the Campanile di San Marco Tower. This tower will also give you a chance to watch the colourful sunset.
Maui, Hawaai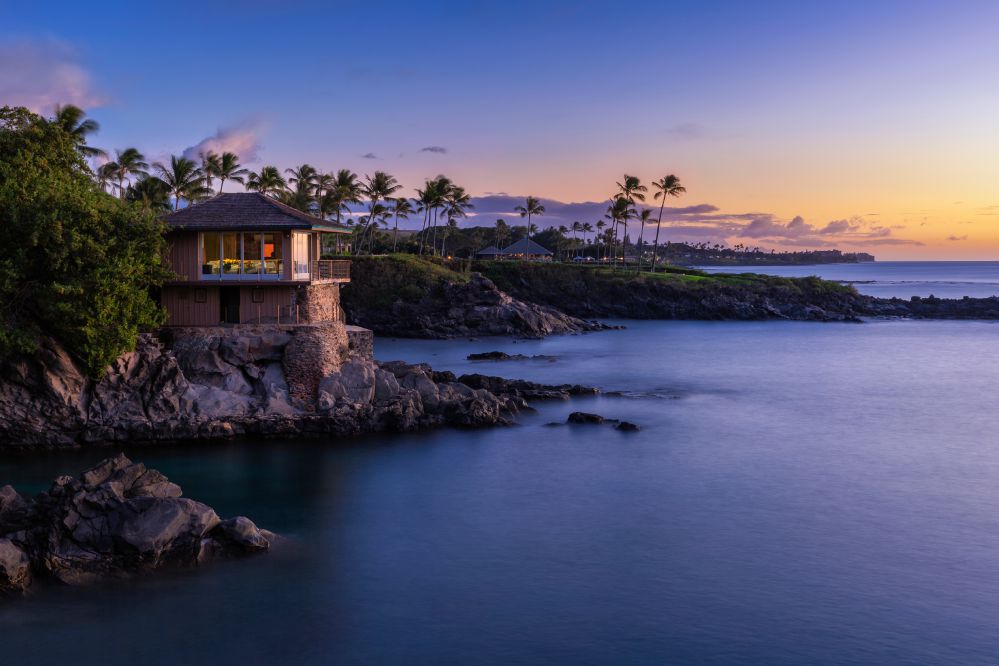 Maui gives couples several extraordinary experiences, including sailing into the sunset. The most significant fact about cruises in Maui is that you can find any trip depending on your budget or choice of adventure. Cruise types include adults-only cocktail Friday nights, the luxurious Captain's Sunset Dinner Sail, or the Deluxe Kaanapali Sunset Sail. You may also relish romantic beach strolls on Kapalua bay. If you would love to reconnect with nature, Haleakala National Park is your best bet.
You may also enjoy a birds-eye view of Maui by taking a romantic helicopter tour or soaring high above the landscape by Zip lining on the North Shore of Maui. Horse-back tours in the beautiful landscape are also available in different locations, including a guided tour on a hillside overlooking the Pacific Ocean.
Travel safely to the best Valentine's Day destinations with Heymondo
Celebrate your love on this coming Valentine's Day with these incredible romantic destinations. It would be in your best interest to take insurance coverage for your travel in case of any eventuality, to keep your mind free of worries and full of romantic ideas. This coverage provides compensation in case of injury or death, lost luggage or travel or accommodation cancellations. Heymondo travel insurance also provides coverage for medical expenses, even if you get Covid-19:
The coverage also includes:
You can get up to five million euros travelling medical expenses
24-hour medical assistance, all year long. This coverage covers medically prescribed PCR tests during your trip including coverage in case of COVID-19 infection
Inclusive in the coverage are additional lodging expenses in case of medical quarantine in the unfortunate event you test positive for Covid
This insurance provides compensation for cancellation coverage after testing positive for COVID-19, illness, injury, or death of a family member due to COVID-19 infection
You will also get Heymondo's Assistance App, which allows you to make emergency calls for free, chat with an assistance at any given time, and receive incident management, all via your phone.
in addition to these advantages, you will also get a COVID-19 certificate attached to the Heymondo Insurance certificate. The document clarifies medical assistance covered and is effective in multiple countries.
Key Takeaway
If you love travelling, Valentine's Day gives you a perfect excuse to plan a romantic getaway. Whether your ideal Valentine's day destinations is deep in the jungle, mountain top, or a quint town the above 10 places will give you just what you need. No matter where you travel, it will be safer to contact Heymondo Travel Insurance to have your medical expenses covered during your getaway.