Winter is a beautiful season to travel worldwide. The temperature is low and avoids the heat of the summer. Considering its colors and cozy atmosphere, traveling to the world's most spectacular winter destinations its a nice experience. 
Before planning a trip, however, it is always important to get informed on the official sources about the entry requirements in each country and leave with good travel insurance with covid coverage such as Heymondo's one. Its insurance provides 24/7 worldwide travel assistance  for travellers to have the best experience.
Get yourself covered with Heymondo for a blissful and successful trip. They provide much of a guarantee so you can focus on having a great time.
Where to travel in winter?
Some of the best winter destinations to visit include stunning landscapes and exciting activities. Also, you can enjoy winter activities and sports with your friends and family. Below are some of the word's most stunning destinations that you can consider while on vacation:
America
Banff national park, Canada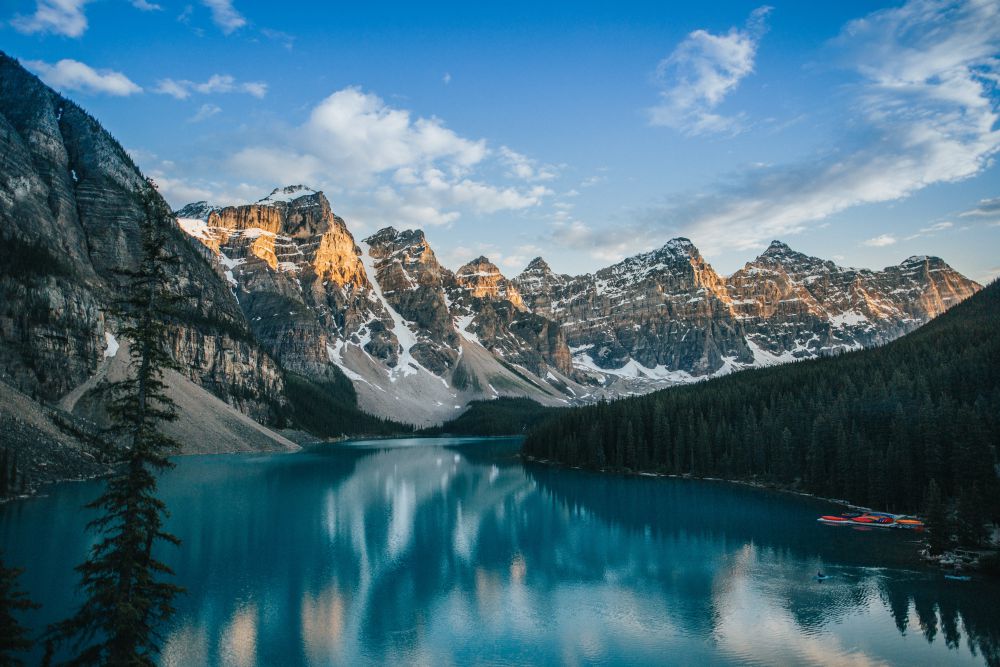 The Banff national park in Canada is considered one of the most spectacular winter destinations to consider for your holiday visits. You will get to experience breathtaking views of mountain ranges and the great bow valley. During winter, the park gets to transform itself into a magical winter wonderland that is quite a sight to see. The activities offered at the park include:-
Sleigh rides

Ice climbing

Snowmobiling

Helicopter flights

Snow tubing

Ice fishing

Sightseeing tours of its natural scenes

Ice skating
Midway, Utah, USA
Midway is considered one of the spectacular winter destinations in Utah, USA. Many activities are carried out during the winter. It includes:
Skiing at any local ski resorts within Midway Town

Snowmobiling

Sleigh rides around the property

Crater swims and soaks

Bonfires
Bonfires top the list once you visit the destination. Midway has a lot to offer as you can also get to mingle with the rich cultural diversity of the town. Mingling with the folk and trying out their exotic cuisines is sure a delight. It is the best way to experience the town.
Perito moreno, Argentina
The Perito Moreno is known for its humongous ice glacier. The glacier makes it one of the most spectacular winter destinations to visit. The glacier is majestic and offers some cool winter activities. These include:
Ice hiking

Balcony sightseeing

Ice hiking

Kayaking:-a sport where one jumps into a kayak and puddles the meltwater towards the glacier, quite a spectacle to see.

The Perino Moreno glacier is also a spectacular venue to take outstanding photographs that will keep your memories alive forever.
Asia
Nagano, Japan
Nagano is a popular holiday destination of its beautiful mountainscape, stunning scenery, beautiful combination of plants and wildlife. It makes it one of the most spectacular winter destinations to visit. Some activities at Nagano include:-
Skating in Hakuba and Chiga which are some of the most popular ski destinations in Japan

Visiting the Kamakura, a scenic tourist attraction in Liyama city in Nagamo.
You can also attend the local winter festival activities. These include:
Snowshoeing

Snow rafting

Visiting the snow monkeys
Harbin city, China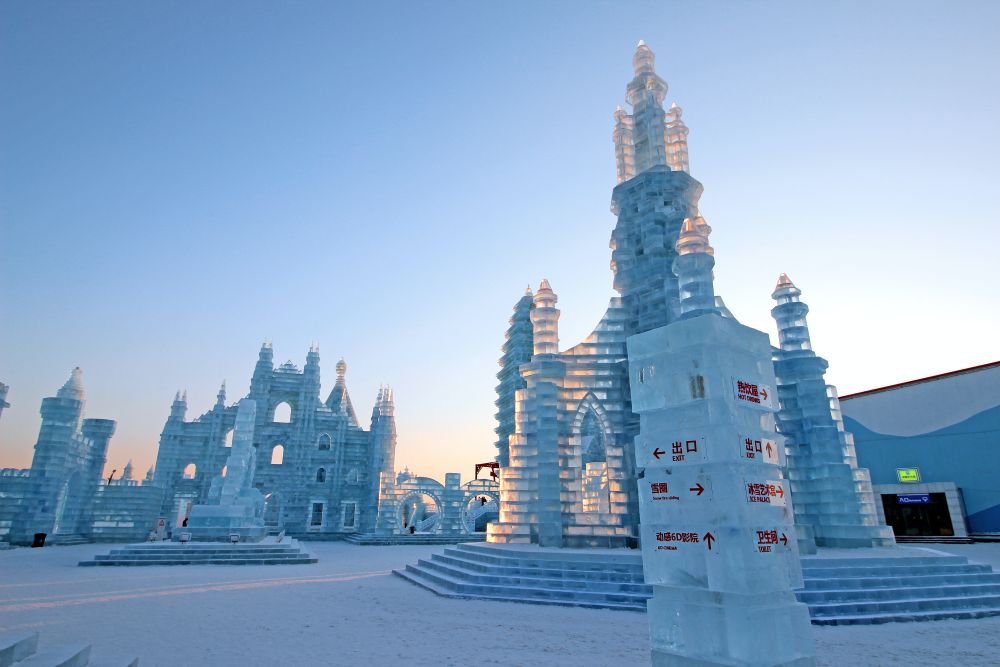 Harbin city is filled with many exciting winter activities. These include:
Skiing

Skating

Snowboarding

Ice sailing

Winter swimming

Snow biking

Ice fishing

Hiking

Snowshoeing.
Harbin city also hosts the annual international ice and snow sculpture festival where they host a majority of events. These include:
Ice lantern shows

Snow sculpture expo

The international snow and ice sculpture competitions.
The festival also attracts a huge number of tourists from all over the world due to the spectacular ice products. Various curators display and buy these ice products.
Gobi desert, Mongolia
The Gobi desert is a land of endless steppes, majestic sand dunes, hidden treasures, and camel herding Nomads who are quite a sight in the desert. It makes the Gobi desert one of the most spectacular winter destinations to visit. The desert offers a variety of stunning landscape views and natural beauty at its peak. The Gobi people's diverse culture also offers several unique opportunities for its new visitors. Some of the winter activities offered include:
Winter desert tours by different tour companies

Experiencing hours of dinosaur fossil searching

Gobi desert is known to have several fossils hidden within its scapes

Experiencing camel rides.
Europe
Svalbard, Norway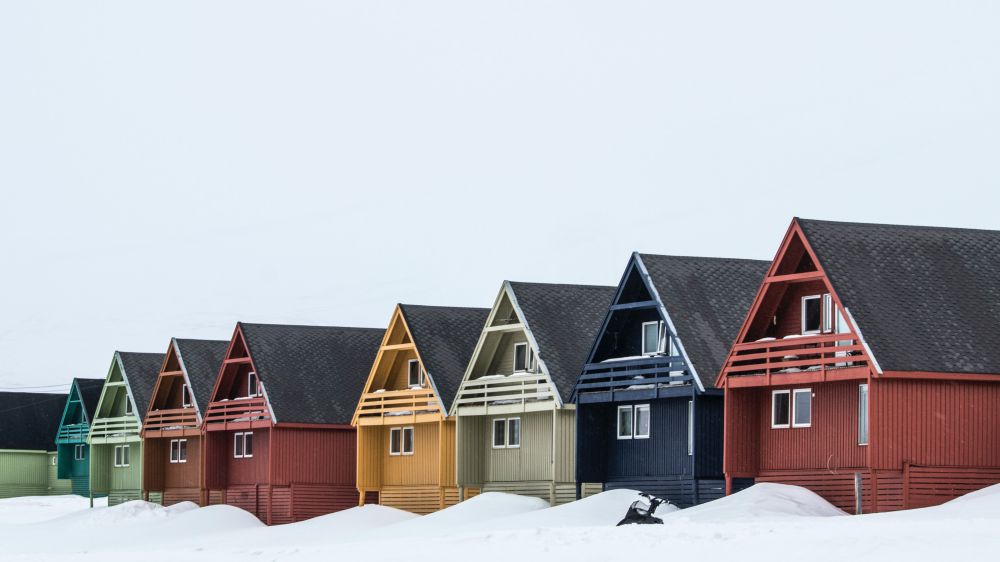 Svalbard is one of the most spectacular winter destinations to visit in Norway. It is because of its numerous unique activities. The northern lights are a delight to see at Svalbard. It is usually an event where the sun casts its last rays over the landscape in the last days of summer. The casted rays then bring on illumination at the skies which are quite beautiful and dazzling to the eyes. Other activities that at Svalbard include:
Winter snowmobiling

Dog sledding

Visiting the coal mine excursions

Visiting the famous Svalbard brewery where you can learn a lot about Svalbard history

Ice cave visits.
Abisko, Sweden
Abisko offers a lot of winter activities and events such as the famous northern lights tours. The northern lights are known to be quite beautiful to the eye because of the different colour schemes reflected in the skylines which is a really beautiful sight to see especially if you are a new tourist visiting Sweden. Other activities include:
Snowmobiling in the arctic circle

Visiting the real reindeer farm

Hiking at the Kungsladen trail

Skiing is offered for you to enjoy and your family.
Kirkjufeil, Iceland
Some of the best tourism features are found in Iceland and are very beautiful to see. There are numerous winter activities here. Some of these includes:
The viewing of the northern lights

Ice skating

Fishing

Snowmobiling

Dog sledding.
Dolomites, Italy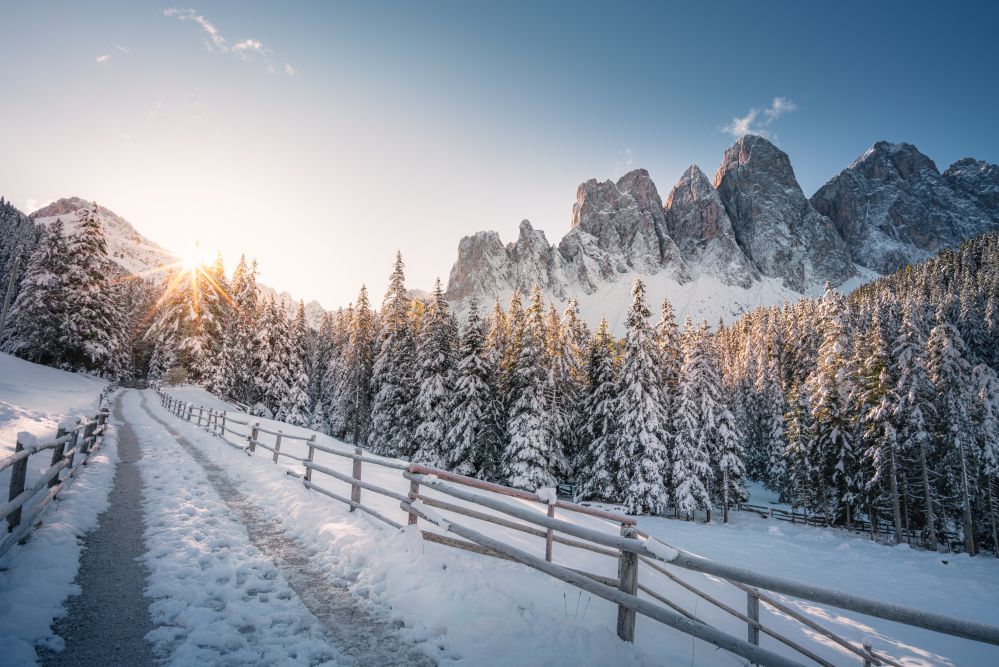 Dolomites is a beautiful winter landscape that offers a wide array of winter activities. These include:
Skiing

Snowmobiling

Snowshoeing

Ski mountaineering

Snowkiting

Snowboarding

Ice carving.
Travel safe with good travel insurance
For you to get the most out of your trip, make sure to get yourself the best travel insurance. A good insurance cover will come in handy when you find yourself in unexpected travel expenses. Heymondo travel insurance offers up to 5 million euros of medical expenses, including coronavirus coverage, and a handy app to chat with doctors, free emergency calls worldwide with the internet connection and manage your travel incidents from the app.
Get to experience the most out of your trip with our well-engineered insurance that will sure come in handy for you and your loved ones.