The unprecedented effects of coronavirus pandemic caused Thailand and many other countries to restrict movement into their countries. Fortunately, since the onset of vaccination, Thailand has finally opened its borders to international tourists but tourists must know the requirements to travel to Thailand.
Thus, before organizing your trip to this Land of Smiles, you need to know all the requirements to travel to Thailand. To help you, we have listed down all these requirements below so you can plan your trip stress-free.
Remember to check out official sources like International Air Transport Association (IATA) before you travel as we are still in the Covid-19 period.
Can Tourists Travel To Thailand?
Tourism is one of the significant contributors to Thailand's economy. Thus, to sustain the economy, Thailand has decided to open its borders for tourists, but with some restrictions. Tourists from various parts of the world can now travel to Thailand if they are vaccinated against Covid-19.
Plus, tourists do not have to worry about security in Thailand as Thailand is a safe country.
Nowadays, vaccinated international tourists do not have to undergo the lengthy mandatory quarantine which most tourists were subjected to before. This is all thanks to the 'Test and Go' program introduced by the Thailand government.
Visitors from countries on the visa exemption list can apply for the Special Tourist Visa, which provides 90-day stays for such tourists and can renew the visa twice.
These countries include; Argentina, Andorra, Austria, Australia, Bahrain, Belgium, Brunei, Brazil, Cambodia, Canada, Czech Republic, Chile, Denmark, Finland, Estonia, France, Germany, Greece, Hong Kong, Hungary, Indonesia, Iceland, Ireland, Italy, Israel, Japan, Kuwait, Korea, Latvia, Laos, Lithuania, Liechtenstein, Luxembourg, Malaysia, Macau, Mauritius, Maldives, Myanmar, Monaco, Mongolia, Netherlands, Norway, New Zealand, Oman, Philippines, Peru, Portugal, Poland, Qatar, Russia, Singapore, San Marino, Slovak Republic, South Africa, Slovenia, Spain, South Africa, Switzerland, Sweden, Ukraine, Turkey, United Kingdom, United Arab Emirates, and Vietnam.
Thus, travelers from these countries do not have to worry about having visas to travel to Thialand as long as they possess travel insurance for Thailand. They can also rest assured that security in Thailand is good.
Requirements to Travel to Thailand for Tourists
Since there has been a new Covid-variant since the onset of the pandemic, Thailand has taken some measures to curb the spread of the virus. One of the requirements is full Covid vaccination not less than 14 days before the day of departure. Fully vaccinated tourists will have to show proof of vaccination, a Covid-19 Free Certificate that they got within 72 hours before departure.
Tourists need to show proof of prepayment for two different nights of accommodation in various hotels approved by Thailand government. This is part of the requirements to travel to Thailand. These accommodations are for day one and day 5. Keep in mind that you will have to stay in your hotel rooms once you arrive in Thailand as you will be waiting for the results of the compulsory RT-PCR tests.
Tourists who are not yet fully vaccinated must quarantine for ten days in a government-approved hotel.
You also need to possess the Thailand Pass as one of the requirements to travel to Thailand. This pass is mainly a way of recording all travellers' vital information, such as the traveller's personal information and health information. This pass is a necessity for foreign travellers. Thai nationals are also required to have this pass when travelling into Thailand. To get the pass, you will need:
Passport

Covid-19 health insurance certificate

Vaccination card or certificate

Flight booking

Proof of prebooking in one of the state-approved hotels with a pre-booked PCR test.
It is also required that travelers possess a travel insurance in Thailand.
Vaccine and Negative COVID-19 Test
The Thailand government has introduced different programs to promote safe tourism to try and loosen some of the strict travel restrictions that existed when the pandemic started. These are the Sandbox and the Test and Go programs. These two programs prevent vaccinated travellers from undergoing the once mandatory quarantine.
Sandbox Program
Under this program, fully vaccinated tourists must stay for up to 7 nights in a specific SHA Plus Hotel. They can be in Khao, Phuket, Krabi, Lak, Koh Phang Ngan, Samui or Koh Tao before travelling to other places in Thailand.
Test and Go Program
Test and Go program applies to all the travellers who are fully vaccinated for over two weeks before their departure. They will be placed under a government-approved hotel for the first and fifth day as they wait for their RT PCR Covid-19 test results. These tourists must also possess Covid-19 insurance.
Covid-19 Travel Insurance
The other requirement that travellers need is travel insurance with Covid-19 coverage included. Thailand requires that all travellers have this insurance before setting foot in the country,
Heymondo insurance has customizable plans to fit each client's needs, and they also do not have a deductible. If you love that extra peace of mind, you will love Heymondo.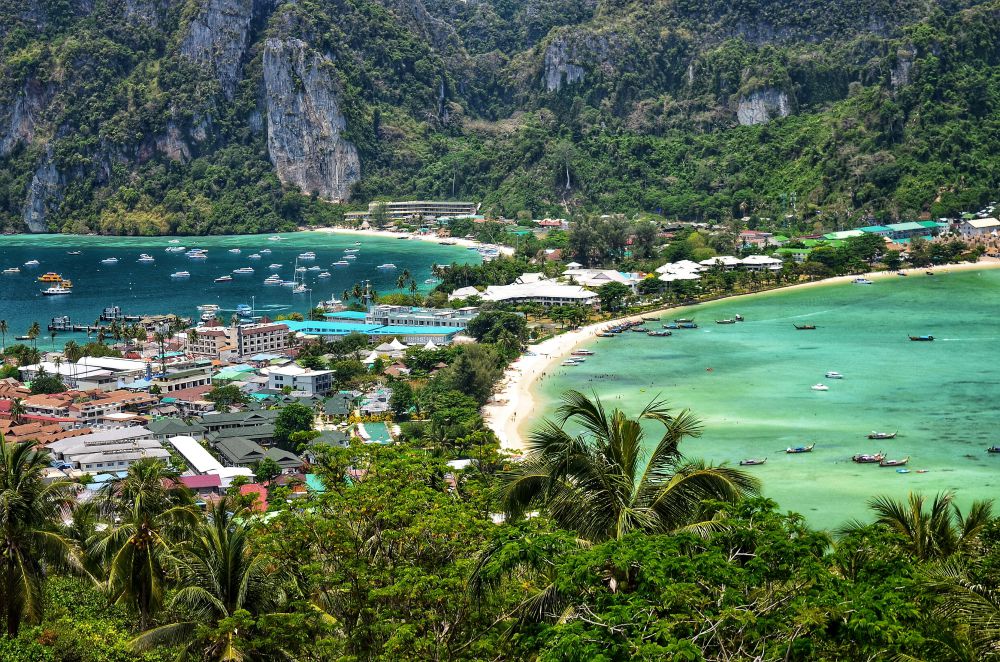 Visa to Travel to Thailand
A visa refers to a temporary authorization for any passport holder to enter another country. Visas are usually on the passport, but they can also be separate documents. Since September 2016, the Thailand Ministry of Foreign Affairs issued a new visa policy. It increased the visa fee from THB 1000 TO THB 2000. All tourists other than those whose countries are on the visa-exempt list mentioned above must apply for visa for Thailand before travelling to Thailand. This is one of their requirements to travel to Thailand. There are different types of Thailand visas, as we will see below.
Tourist Visa
A tourist visa is a visa for tourists. This type of visa usually lasts for up to 90 days when extended through a visa run. You can extend your stay by converting this visa to a non-immigrant visa.
This visa is suitable for travellers from all over the world.
Non-Immigrant Visa
This type of visa is for applicants 50 years and above. If they wish to stay in Thailand for not more than one year without working, they can apply. However, it is possible to extend your stay, get a work permit, and open a bank account with this visa.
Thai Elite Visa
Unlike the previously mentioned Thailand visas, the Thai Elite visa is long-term which means holders can stay in Thailand for up to 20 years, depending on their membership fee. However, this visa renews every five years with a one-year extension on every entry.
Thai Elite visa is suitable for frequent travellers who do not wish to constantly undergo the process of visa application each time they visit Thailand. Thus, it is best for aged travellers and business people or investors who frequently travel in and out of Thailand.
When Do You Need A Visa To Enter Thailand?
Visas are usually required to vet travellers from countries that do not have visa agreements and policies with the host country. Thus, they are a critical element when considering the requirements for tourists.
You need a visa to enter Thailand if you come from a county that does not fall under the visa-exempt countries. For instance, if you are from the US or Canada, you may not require a visa before travelling to Thailand.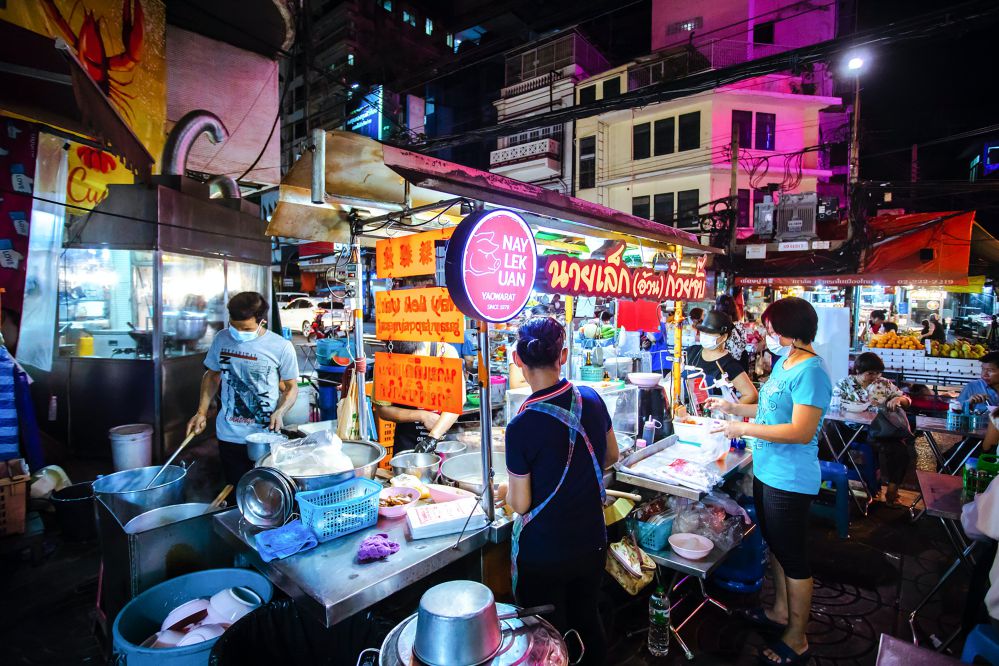 Travel Safely to Thailand with Heymondo
As mentioned previously security in Thailand is not an issue. However, travelers need a travel insurance for Thailand to cover their medical costs in case of a Covid-19 infection.
As mentioned earlier, one of the best international travel insurance for Thailand that you need to consider when planning to travel to Thailand is Heymondo Travel Insurance. Besides covering your medical expense if you get a Covid-19 infection in Thailand, Heymondo Travel Insurance has many other benefits. These include:
Up to 10 million euros in medical expenses coverage.
Round the clock medical assistance in case of Covid-19 infection and PCR tests prescriptions during your trip.
In case of Covid-19 infection, Heymondo covers the extra lodging expenses due to quarantine.
Cancellation coverage whereby Heymondo refunds your trip expenditure if you fail to travel due to testing positive for coronavirus, being ill, or in case of the death of a family member before the start of your trip.
Round the clock medical chat from the Heymondo Assistance app, incident management and free emergency calls at the palm of your hand.
You get a Covid-19 certificate which outlines the medical assistance that Heymondo covers. The covid-19 certificate is one of the main requirements to travel to Thailand and several other countries.
Thus, if you are looking for a sufficient and stress-free travel insurance in Thailand, choose Heymondo Travel Insurance.
Thailand has various beautiful attractions, including beautiful tropical beaches, ancient royals, opulent royal places, and ornate temples. As the country opens its borders again for international tourists, make sure you do not miss your chance of experiencing Thailand. Now that you have learnt the requirements to travel to Thailand, it is tiome to start planning your Thailand trip.