North America has some of the most breathtaking national parks in the world. Out of 63, we have compiled 20 national parks, each with a unique feature that makes it a must-visit. Whether you are a local or a visiting tourist, a trip to any national park is a rite of passage. You get to understand nature, archaeological features, and rich North American history. From strange rock formations to sleeping in deserts, it is a paradise for outdoorsy people. You are in for a treat!
To celebrate America's national heritage, the government has set aside specific dates, on which entry to these national parks is free of cost,  to encourage people to visit the parks. Each day marks a moment in history, like national events, a celebration of life and the American people.
January 16th – Martin Luther King Jnr's Birthday
April 22nd – National Park Week's first day.
August 4th – Great American Outdoor Act anniversary
September 23rd – National Public Lands Day
November 11th – Veterans Day
1. Yosemite National Park, California
It is a geological spectacle created by glaciers, thanks to the hilly terrain in the Nevada Mountains. The total area is 1200 square miles, although the most visited place in the park is about 8 square miles. Visitors get to see the 3000ft mountains, breathtaking waterfalls, rock domes, and cliffs. Of all the scenic places to visit in the state, Yosemite National Park sets the pace. May to September is the ideal time to visit Yosemite National Park. The weather is mild, and there are several activities on offer.
If you are into hiking in national parks, Yosemite is your ideal weekend out. It has hiking and rock-climbing lessons for beginners, making it an engaging affair. Some of the scenic sites include Yosemite Falls, Sentinel Falls, Snowcreek Falls, Ribbon Falls, Bridalveil Falls, and Staircase Falls. Moreover, you may get the chance to see over 400 wild animal species, with black bears, red foxes, and bobcats featuring prominently. Several bird species, reptiles, and fish are also found within this ecosystem.
2. Yellowstone National Park, Wyoming
Yellowstone is one of the oldest and most famous parks spread across Wyoming, Idaho, and Montana in the U.S. It is a 2.2-million-acre park bringing together the wonders of nature and unique habitats. If you are planning to visit, consider April to May or September to early October.
Tourists marvel at the spectacular geographical features, including geothermal ecosystems, wildlife, and hiking zones. The mountains, valleys, wild animals, and the scenic volcano also form part of the activities undertaken in the park. Outdoorsy people can hike, enjoy wildlife and see nature marvels such as the Grand Prismatic Spring and the waterfalls.
3. Grand Canyon National Park, Arizona
It is one of the 7-wonders of the world, thanks to its extraordinary beauty and amazing landscapes. Spanning over 1.2 million acres in Northern Arizona, the Grand Canyon National Park is a world spectacle.
What amazes visitors is the red and orange grandeur and the long trek paths. The south and north rim, and Colorado river rafting, are some of the most popular activities in the park. Gather at the Yavapai Observation station, Lipan Point, and Mary Colter's Lookout Studio for a more scenic view.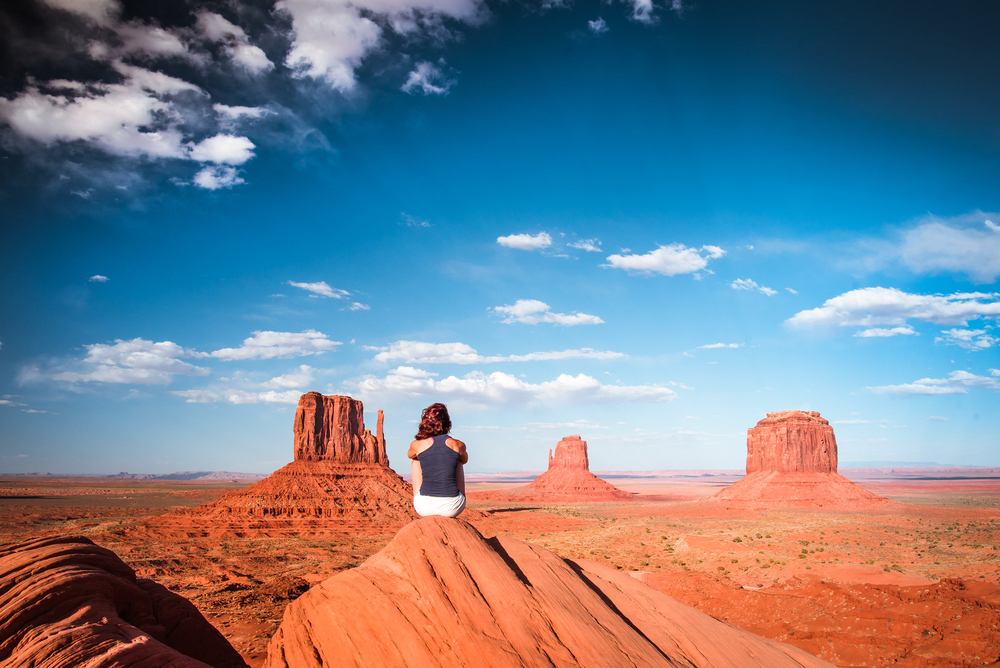 4. Jasper National Park, Canada
Due to its proximity to Banff National Park, the serenity is almost the same. This 11,000-square-kilometre park is the biggest national park in the Canadian Rockies. A visit to Canada must have a trip to the Jasper National Park to maintain Canadian authenticity.
Besides boat riding, which is the most popular activity here, consider mountain biking or trekking. Try the Icefield Parkway drive for a better view of Banff and Jasper National Parks. You can see waterfalls, rocky spires, emerald-green lakes, and scenic glaciers.
5. Glacier Bay National Park, Alaska
Standing on 3.3 million acres, Glacier Bay in Alaska is one of the largest protected sites in the world. The state has stand-alone sceneries, with the Glacier Bay taking center stage.
The national park is ideal for sightseeing, featuring rugged mountains, deep fjords, a wild coastline, and a dewy forest. It has a 65 miles Glacier corridor famous for whales, seals, and porpoises.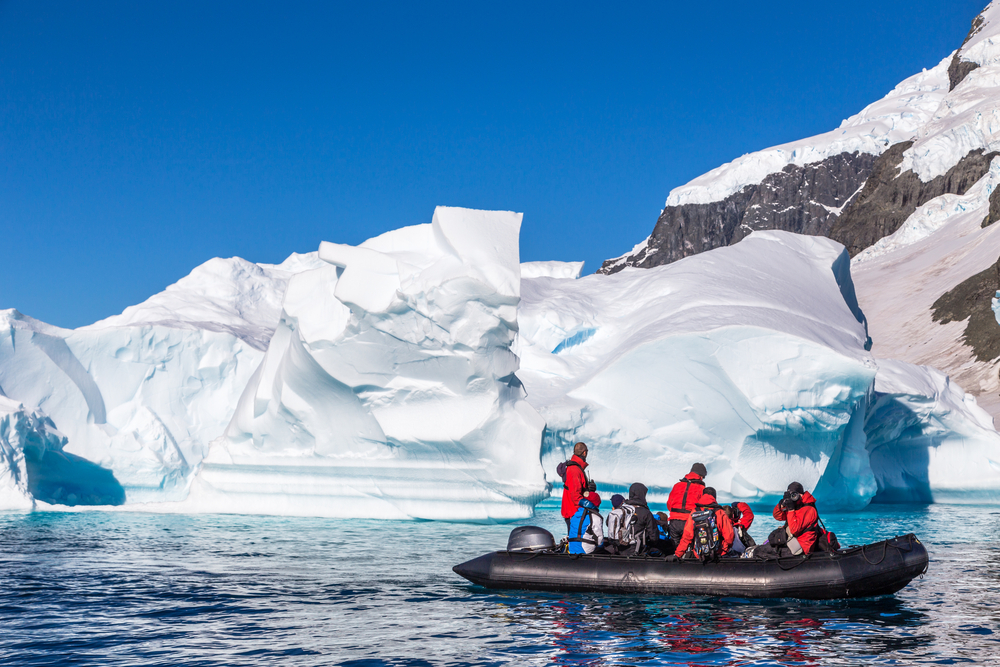 6. Redwood Forest National Park, California
The national park is located on the northern coast of the county. What makes it unique is the red extraordinary trees. The view from above forms a beautiful canopy, making the Redwood Forest one of the most popular national parks in North America.
Visitors cherish the serene environment, which is ideal for camping and hiking. The most famous is the Jebediah Campground, a beautiful place for picnics and camping. While visiting the northern coastline of California, try out the Redwood Forest National Park.
7. Arches National Park, Utah
It is located in eastern Utah, covering over 77,000 acres. The park is notable for its unique geological features and sandstones. Arches are visible throughout the national park, estimated at around 2000 years old. The Double Arch, Landscape Arch, and Delicate Arch are at the top of the list.
The national park is ideal for thrill seekers, bikers, and trekkers. The sun's illuminating rays at sunset create a spectacle on the arches. If you like photography, a picture in the arches is the spot for you. Geologists can also find useful information on the arch's formation, history, and development.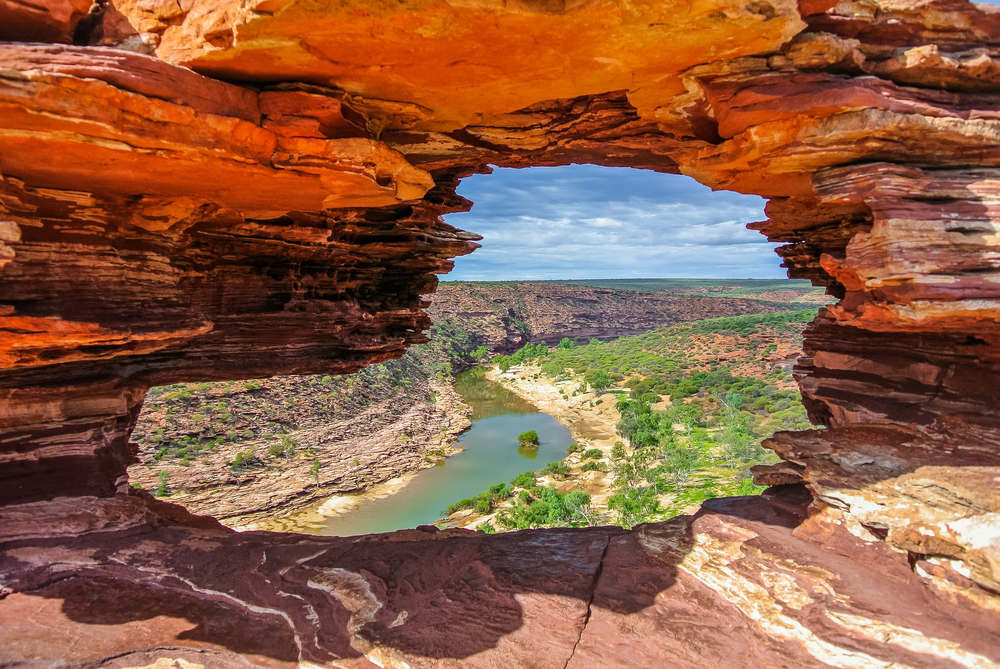 8. Great Smoky Mountains National Park, North Carolina
It is a 500,000-acre national park in North Carolina, extending to Tennessee. The hilly terrain offers a good view of the park, popular for wildlife seeing and hiking. It is also an ecological hub, boasting over 1500 plant and flower types.
Great Smoky Mountains National Park is popular for biking, camping, hiking, and wildlife seeing. As a UNESCO World Heritage site, Great Smoky Mountains National Park has over 80 protected landmarks. Historians also get to learn the native American Indians' history as they enjoy the serenity.
9. Zion National Park, Utah
It is one of America's many trekking national parks, with a fantastic trail. A visit to Zion National Park should be part of your plans if you are new to Utah. The park has trekking trails, scenic cliffs, and awesome scenery.
Revelers can walk down the knee-height Virgin River or up the Angels Landing. As they walk, they get to see the beautiful views, which bring forth its refuge status. The sandstone cliff tower, standing 2500 feet above the North Fork, is also a spectacle.
10. Rocky Mountain, Colorado
The national park is located in Colorado and stretches into New Mexico. It is close to 265,000 acres of rocky terrain, with one of the highest peaks at 14,259 feet. You can see the city's skyline at the top of Longs Peak.
Visitors can enjoy hiking, with 350 miles of trails going through the national park's forest. Kayaking is also popular on the Colorado River, making the Rocky Mountains a friendly protected area for an outdoor excursion.
11. Joshua Tree, South California
It is a 1250 square miles park found in southern California. Visitors can see the rock formations, gnarled plants, beautiful bear terrain, and rock-climbing areas. Although the state has several protected areas, the Joshua Tree National Park is a must-visit site.
Camping is a big activity in the park, with over 300 campgrounds. The clear skyline at night is a camp spectacle, thanks to the distance between the park and Californian cities.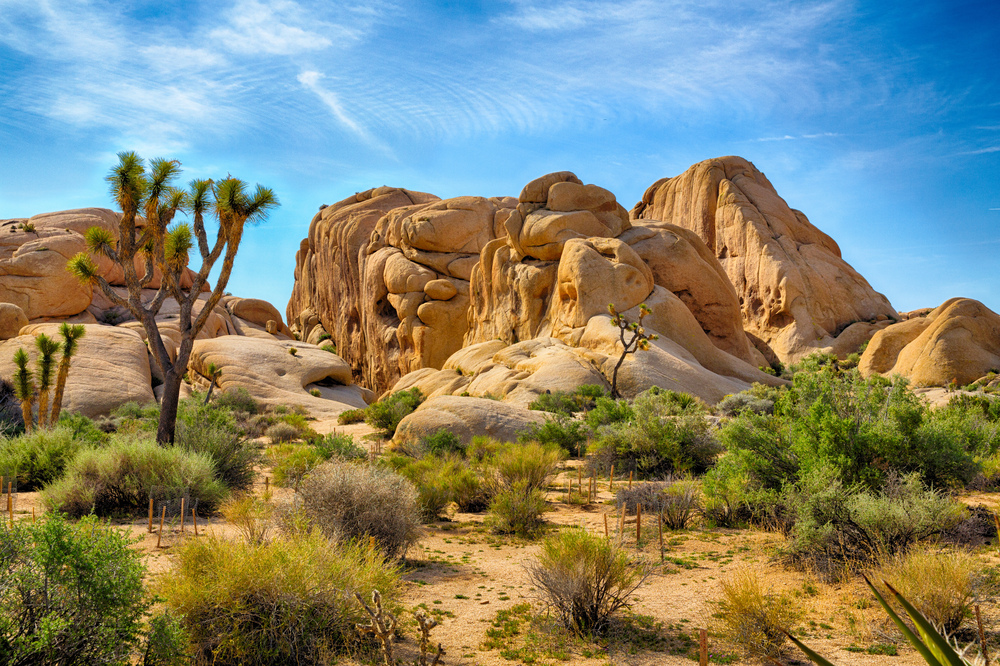 12. Acadia National Park, Maine
The park sits on 50,000 acres of landmass in Maine. Northeastern U.S. Acadia might be small in size, but it is popular, thanks to the numerous visits by America's presidents. Also, its location, Mount Desert Island, makes it a popular spot, especially in the fall month.
Revelers consider it a perfect getaway for couples and families. You can see Cadillac Mountain, Echo Lake, and Jordan Pond in the park. More importantly, the 360-degree view of the coastline creates a stunning view of the surroundings.
13. Banff National Park, Canada
Banff National Park is the most visited and cherished natural feature in Canada and North America. The park comprises Lake Peyto and Louise, which provide a habitat for canoeing and general excursions. It is very serene for outdoor activities.
You can go sightseeing at Athabasca Falls, Tangle Creek, and Sunwapta Falls. Here, waterfalls, canyons, and incredible viewpoints are the real deal, with vegetation cover providing an incredible ambiance. Banff National Park is the ideal getaway location in Alberta, Canada.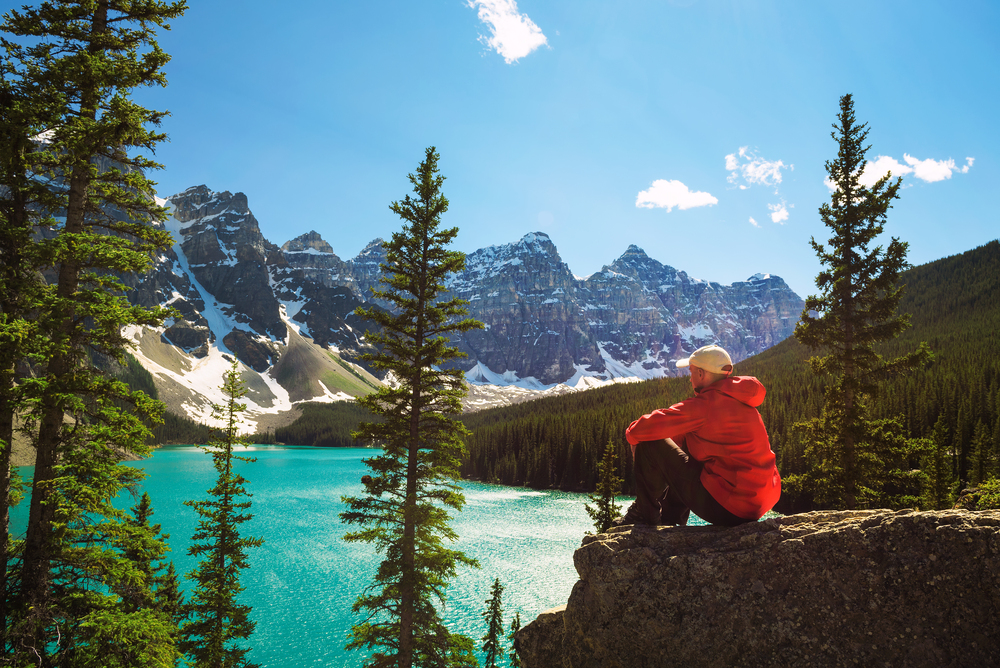 14. Crater Lake National Park, Oregon
It is among the few protected areas in Oregon. The Crater Lake used to be a volcano that turned into a lake. With time, the water turned the surroundings into a beautiful scenery. At the center of the lake stands Wizard Island, where people go for a treat.
Site-seeing and adventure is the main activity at this lake. You get to see beautiful serenities on the Rim Driver. If the weather is favorable, you can swim or take a boat drive on the lake.
15. Death Valley, California
The Southern California desert is home to the Death Valley National Park. It is famous for exotic animals, including salt creek and migratory birds. The dunes also stand out as they come in different colors depending on the time of the day and year.
It is good for sightseeing and trekking. Historians believe that there is gold buried in the sand, thanks to the Gold Rush years.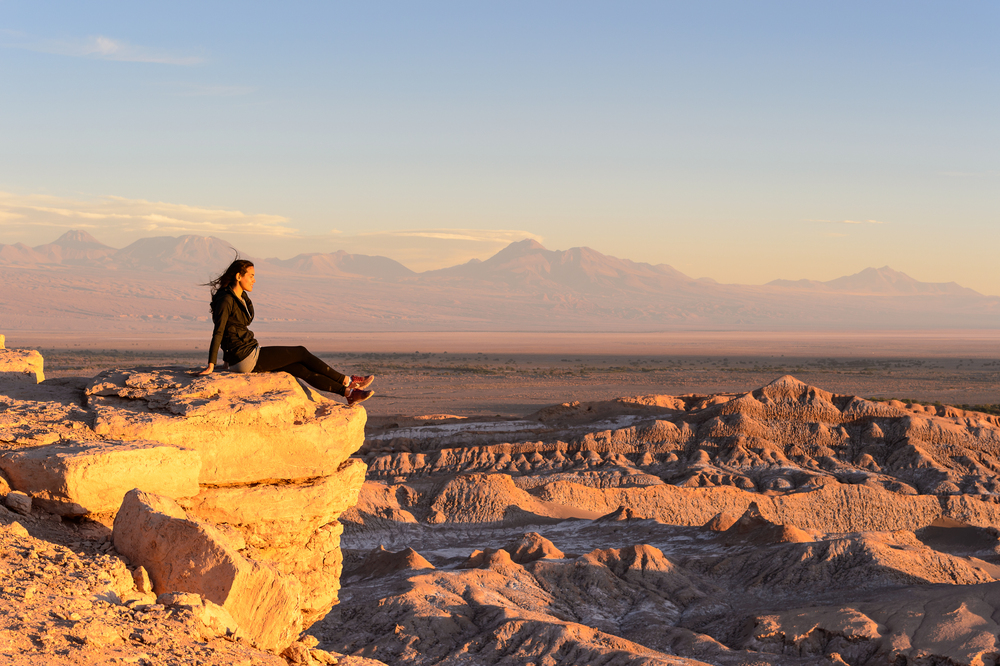 16. Dunes National Park, Indiana
It is a 15,349 acres national park in Porter County, northwest Indiana. The park touches the southern shore of Lake Michigan for 20 miles and a host of other natural features. All these environments give the park a serene contrast, perfect for outdoorsy people.
Hiking and camping are the major activities at the dunes during summer. There are several trails along the lake shores into the hinterland. Birds, frogs, and other animals that can adapt to winter conditions can be spotted during this season. Sports such as skiing are common at the Dunes National Park during the winter season.
17. Big Bend National Park, Texas
The park comprises the Chisos mountain and part of the Chihuahuan Desert in southwest Texas. You get to see the Ross Maxwell Scenic Drive, which snakes through the Sam Nail Ranch. Another scenic point is the Santa Elena Canyon, which hikers mostly use.
The canyons in this park are good for hiking and photography lovers. Langford Hot Springs near the Mexican border is good for natural steam bathing. Other must-do activities at the Big Bend National Park include scenic drives and nature hiking.
18. Glacier National Park, Montana
Colors, beauty, and bodies of water characterize this national park. This park has over 700 small lakes, sitting between 2 mountain ranges. Of all the 20 national parks listed in this article, Glacier National Park has the best trekking trail. It is over 1580 square miles, stretching from Montana into Canada.
The numerous lakes provide a scenic view and blossoming vegetation. You can also drive through the "going-to-the-sun road" as you watch the setting sun and catch a glimpse of bears and cougars. The park also hosts Waterton-Glacier International Peace Park, a UNESCO World Heritage Site.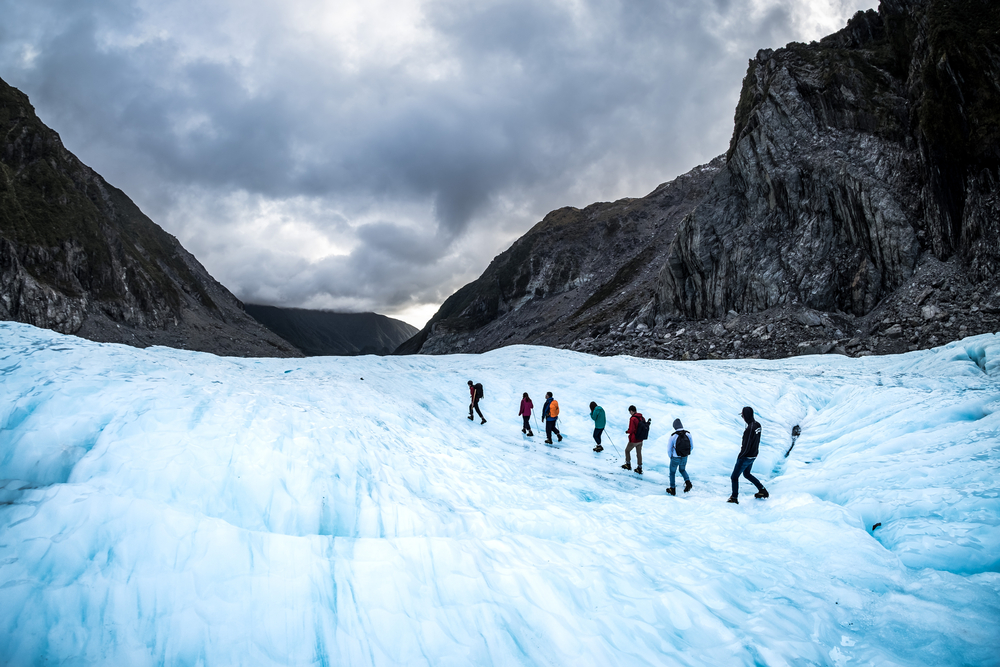 19. Mount Rainer, Washington
Mount Rainier is a stunning mountain national park located in Washington on 369 square miles of land. It is 14,400 feet high, with a possible high mountain climbing spot at 6,400 feet.
The mountain is ideal for hiking and sightseeing. On a clear sky, you can see the mountain top. As you hike, you can gather Mount Adam's volcanoes at a distance and also the Paradise outlook. Thanks to the favorable conditions, you can also spot some beautiful flowers in the summer.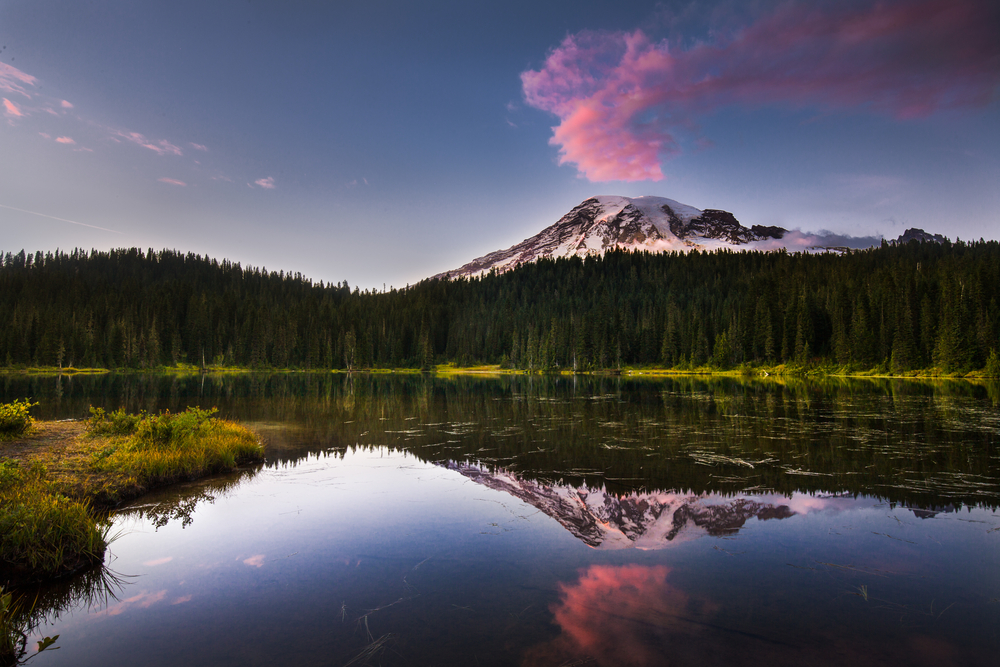 20. Isle Royale National Park, Michigan
The Park is in Michigan, sitting on a 200-square-mile island. It is an isolated island on Lake Superior, and many people do not even know of its existence.
Visitors go scuba diving, boat riding, or any other outdoor activity. Its serene location makes it a perfect hideout for camping and other fun activities.
Visit these National Parks with peace of mind
A visit to the national park is fun, engaging, and nerve-wracking. It is advisable to be insured in case of any eventuality. Getting treatment without insurance is costly. Therefore, getting travel insurance becomes necessary as it will cover any cost in case of an accident.
If you choose Heymondo, it offers dental and emergency costs, including COVID-19. You also get a doctor on speed dial, medical management claims, and free assistance when installing and using the application.
Taking insurance might not be a pressing need, but it can help significantly in case of an accident. If you still aren't convinced, check out "10 reasons you need to buy travel insurance."