Traveling with family is a wonderful way to bond and create unforgettable memories together. But finding the perfect family travel destination can be overwhelming. That's why at Heymondo, we've prepared an ultimate checklist of the best family destinations for 2023. From thrilling theme parks to exotic beach getaways, and cultural immersions to wildlife safaris, this list has something for every family. So, grab a pen and paper, and get ready to plan your next unforgettable family vacation!
List of family travel destinations
Are you looking for family vacation ideas so you can make unforgettable memories? Look no further. Below is a curated list of must-visit family travel destinations.
1. Iceland
Iceland is a country located in the North Atlantic Ocean. It is situated to the northwest of Europe and is roughly halfway between North America and Europe. Despite its small size, Iceland offers abundant natural beauty and adventure, making it a perfect family travel destination.
Known for its stunning landscapes, including glaciers, hot springs, waterfalls, and geysers, Iceland is a place where you can experience nature at its finest. Whether you're seeking thrilling outdoor activities like hiking, horseback riding, and glacier walking or more relaxing options like soaking in hot springs and admiring the Northern Lights, Iceland has something for everyone.
Its friendly locals and family-friendly amenities make it an ideal destination for families with children of all ages. So pack your bags, bring your sense of adventure, and get ready to experience the wonders of Iceland on your next family trip.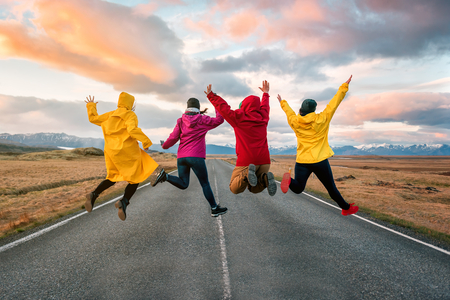 2. Italy
Italy, located in Southern Europe, is a country renowned for its stunning beauty, rich cultural heritage, and mouth-watering cuisine. The country hosts some of the most iconic landmarks globally, including the Vatican City, the Colosseum, and the Leaning Tower of Pisa, making it a famous destination for tourists from all around the globe.
Italy offers an exclusive blend of history, art, architecture, and natural beauty, which makes it an ideal destination for families looking for a memorable vacation. Whether you're interested in exploring ancient ruins, soaking up the sun on the beaches, indulging in the local cuisine, or strolling through picturesque streets, Italy has something to offer everyone. With a rich cultural heritage and countless attractions, Italy is perfect for families looking for adventure, relaxation, and unforgettable experiences.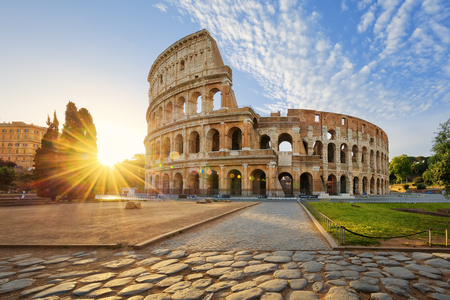 3. Greece
Greece is a beautiful country located in southeastern Europe and is a perfect family vacation. The country offers many activities and attractions catering to families with children of all ages. Greece has stunning beaches and crystal-clear waters perfect for swimming and snorkeling. Its islands provide a range of water sports and outdoor activities, such as kayaking, paddle boarding, and hiking.
The country is also home to a wealth of ancient history and culture, including iconic landmarks such as the Acropolis, the Parthenon, and the ancient ruins of Delphi. Families can enjoy learning about Greek mythology and history while exploring the country's museums and archaeological sites.
Greek cuisine is also a highlight, with a variety of delicious and healthy dishes that appeal to all tastes. The hospitality and friendliness of the locals make Greece a welcoming and safe destination for families, ensuring that everyone has an enjoyable and memorable trip.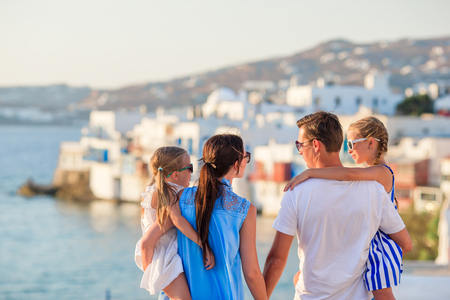 4. South Africa
South Africa is another perfect family vacation destination. The country is situated on the southernmost tip of the African continent. It is a diverse and beautiful country with stunning wildlife, breathtaking landscapes, and vibrant cities, making it an ideal destination for families seeking adventure and exploration.
Visitors can experience a safari road trip where they can see the "Big Five" – lions, leopards, rhinoceroses, elephants, and buffalo. South Africa is also home to some of the world's most spectacular scenic routes, such as the Garden Route and the Panorama Route, where visitors can enjoy hiking, horse riding, and mountain biking.
The country boasts a rich and complex history, and families can learn about apartheid and its aftermath by visiting museums, monuments, and cultural centers. South Africa's cities, such as Cape Town and Johannesburg, offer a vibrant mix of culture, cuisine, and entertainment, with plenty of activities to entertain the whole family. With its friendly people, stunning scenery, and endless activities, South Africa is an unforgettable destination that promises to create lasting family memories.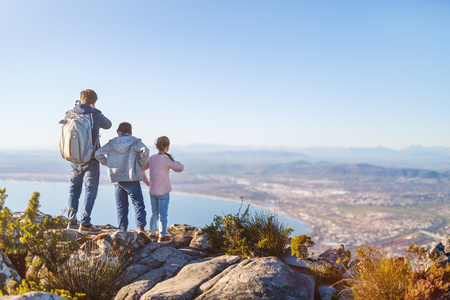 5. Victoria, Canada
Victoria is the capital city of British Columbia, a province located on the west coast of Canada. This charming and picturesque city is most known for its natural beauty, vibrant arts, and cultural scene, making it an excellent family vacation destination.
Families can explore the city's historic architecture, such as the iconic British-style buildings, and learn about its colonial past by visiting museums and landmarks like the Royal BC Museum and the Butchart Gardens. The city also boasts a vibrant culinary scene, with various restaurants and cafes offering delicious local cuisine. Families can also enjoy outdoor activities such as hiking, biking, kayaking, and whale watching, as Victoria is situated on the Pacific Ocean and surrounded by forests and mountains.
The city has many family-friendly attractions, such as the Victoria Bug Zoo, Miniature World, and the Victoria Butterfly Gardens. With its mild climate, friendly people, and endless activities and attractions, Victoria is an ideal family vacation destination that offers something for everyone.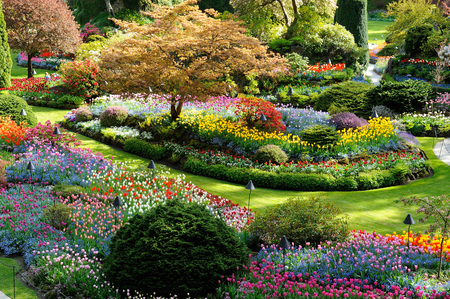 6. London
London is located in the southeast of England, in the United Kingdom. It is a world-famous city and a famous destination for tourists globally. London is an excellent destination for family vacations, as it offers various activities and attractions that cater to families with children of all ages.
Families can visit iconic landmarks such as the Tower of London, Big Ben, Buckingham Palace, and the London Eye and learn about the city's cultural heritage by visiting museums like the British Museum and the Natural History Museum.
The city also offers a wealth of entertainment, including world-class theater shows, music concerts, and street performances. Families can enjoy outdoor activities such as cycling in Hyde Park, boating on the Serpentine, and picnicking in one of the city's many green spaces. London is also a foodie paradise, offering a variety of cuisines from around the world.
Besides, with its excellent public transportation system and a range of family-friendly accommodations, London is an exciting and accessible destination that offers endless possibilities for family vacations.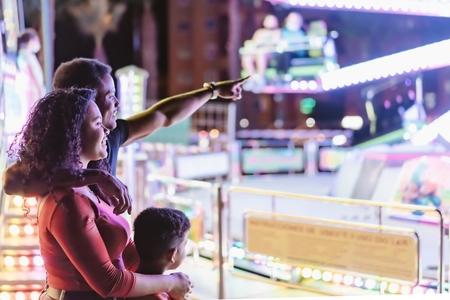 7. Portugal
Portugal is a country located on the western edge of the Iberian Peninsula in Europe. Considered a fantastic family vacation destination due to its beautiful beaches, rich history, and vibrant culture. Families can explore the charming cities of Lisbon and Porto, where you can admire the historic architecture, visit museums and landmarks, and taste the delicious local cuisine.
This country is also famous for its beautiful beaches, where families can relax, swim, and enjoy water sports such as surfing and kayaking. Moreover, the country has several natural parks, including the Peneda-Gerês National Park and the Serra da Estrela State Park, where families can enjoy hiking, cycling, and wildlife spotting.
It is renowned for its family-friendly atmosphere, with accommodations, restaurants, and attractions catering to families. With its mild climate, beautiful scenery, and friendly people, it is an excellent destination for families seeking an unforgettable vacation.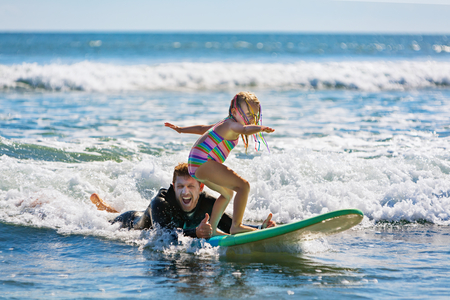 8. Amsterdam
Amsterdam is the vibrant capital city of the Netherlands, located in the heart of Europe. It is a fantastic family vacation destination.
The city has plenty of kid-friendly activities, such as the Artis Royal Zoo, the NEMO Science Museum, and the Miffy Museum. Amsterdam is also known for its charming parks and canals, which offer great opportunities for family picnics and boat tours. The city's famous museums, such as the Van Gogh Museum and the Rijksmuseum, offer special programs and activities for children, making them both educational and fun.
Additionally, Amsterdam has a diverse food scene, with plenty of restaurants that cater to families with children. With its rich culture, stunning architecture, and countless activities, Amsterdam is an excellent choice for a family vacation that everyone will enjoy.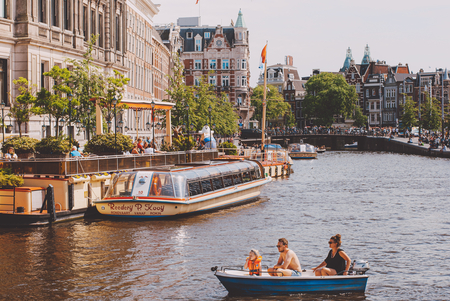 9. Florida
Florida is another ideal destination for a family trip. This state is located in the southeastern region of the US. The state is known for its sunny weather, beautiful beaches, and diverse activities and attractions catering to visitors of all ages.
One of the must-visit attractions in the region is Guardians of the galaxy cosmic rewind. This indoor reverse launch roller coaster situated at EPCOT in Walt Disney World Resort, Florida, is family-friendly and wildly fun. In addition, Florida is home to world-renowned theme parks like SeaWorld, Walt Disney World, and the Wizarding World of Harry Potter. The World of Harry Potter offers exciting rides, shows, and immersive experiences for families.
The state is also renowned for its stunning beaches, national parks, and wildlife reserves, which provide opportunities for outdoor adventures and exploration. Families can enjoy activities like swimming, snorkeling, hiking, kayaking, and wildlife spotting. Additionally, Florida has many family-friendly museums, aquariums, and zoos that provide educational and entertaining experiences.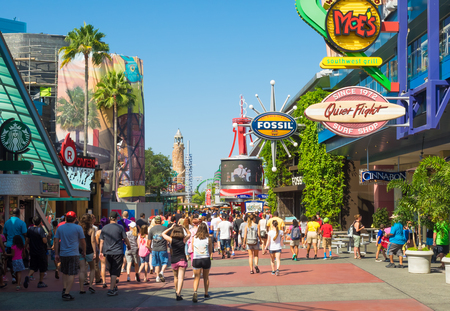 10. Bali
Bali, located in the Indonesian archipelago, is a tropical paradise that has captured the hearts of travelers worldwide. Indonesia is known for its beautiful beaches, cultural attractions, and family-friendly activities. The island offers a wide range of accommodation options, from luxurious resorts to affordable villas and hotels, which can accommodate families of different sizes and budgets.
Bali also offers many family-friendly activities, such as water sports, surfing, hiking, cycling, and visiting cultural attractions such as temples and museums. You will also find many amusement parks and animal parks that are fun for kids and adults alike.
However, it's worth noting that Bali can be pretty crowded and busy, particularly during the peak tourist season. It's important to plan ahead and choose the right time of year to visit, as well as to take precautions to ensure the safety and health of your family while traveling.
Where is the nicest and cheapest place to travel?
Porto is the nicest cheapest place to travel as a family. This charming coastal city is located in northwest Portugal and is known for its rich history, stunning architecture, and delicious wine. This vibrant city offers both modern amenities and old-world charm making it a great location for a family trip. Porto is famous for its colorful, tiled buildings, winding streets, and picturesque riverfront.
Families can explore the historic city center, take a stroll along the river Douro, or visit one of the many museums and cultural institutions in the area. Porto is also known for its delicious food and wine, with plenty of options for both kids and adults. For outdoor enthusiasts, there are numerous parks, gardens, and beaches to discover, including the stunning Douro Valley, which is known for its scenic vineyards and charming villages. And, best of all, Porto is one of the most affordable destinations in Europe, making it a great option for families on a budget.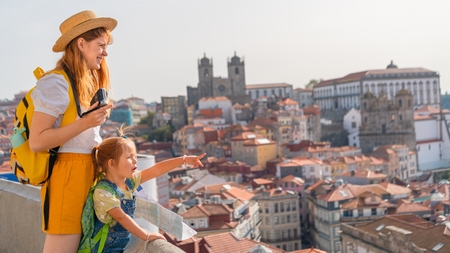 What is a reasonable budget for a family vacation?
When it comes to budgeting for a family vacation, there is no one-size-fits-all answer, as the cost will depend on various factors such as the number of family members, the destination, the type of holiday, and the activities planned. However, there are seven key steps that can help you plan and budget for your family's expenses:
Decide on a destination.

The destination you choose can significantly affect your budget. Some destinations are more expensive than others, and the cost of living and travel expenses can vary depending on where you go.

Book your flights and prepare for other means of transportation.

Transportation costs can include flights, rental cars, gas, and public transportation. Estimate the cost of transportation to and from the destination, as well as any transportation needed during the trip.

Choose your accommodations.

Accommodation costs can include hotel or vacation rental fees, resort fees, and taxes. Research the cost of different accommodation options and choose the one that best fits your budget.

Consider your dining options.

Consider the cost of groceries, dining out, and snacks when estimating this expense.

Plan your activities

. Be sure to include free and low-cost options as well as more expensive ones. 

Determine your costs

. Once you have estimated all of the expenses add them up and compare the total to the budget you have set. If the estimated expenses are higher than the budget, consider adjusting the plan to stay within budget.

Save up money.

Keep track of expenses during the trip to ensure that you are staying within budget and saving up money where possible. Consider using a budgeting app or spreadsheet to track expenses easily.
Family travel can be a fantastic way to create lasting memories and strengthen family bonds. When planning a family vacation, it's essential to research and budget accordingly to ensure that the trip is enjoyable and within your financial means. Additionally, it's crucial to consider the importance of travel insurance. Travel insurance can provide peace of mind in case of unforeseen circumstances such as flight cancellations, medical emergencies, or lost luggage. It's always better to be safe than sorry, and travel insurance can protect your family's investment in the trip. With proper planning, budgeting, and protection, families can enjoy a safe and memorable vacation together.