Willing to visit Australia?  The country is famous for captivating natural sceneries, unique wildlife such as kangaroos and cuddly koala bears, and a ton of opportunities to sample some of the most thrilling 'bucketlist-worthy' experiences. Australia comprises a massive landmass of about 7.7 million kilometres squared. It's so vast that the climate varies from one region to another at one given time. In general, the whole of Australia experiences four seasons: summer, spring, winter and autumn.
Before travelling to the country, it's crucial to confirm the prevailing weather conditions of the area you will be visiting. That way, you can know the best time to visit Australia and avoid extreme weather conditions like tropical storms, cyclones and tornadoes. These weather conditions can have you locked up indoors during your vacation. It's also important to protect yourself with reliable travel insurance with COVID-19 coverage, like Heymondo.
Heymondo is a travel insurance provider that protects your interests while allowing you to have a Down Under experience in peace. They sell insurance policies that cater to different kinds of trips to protect you in case of accidents, injuries, cancellations and other unexpected events.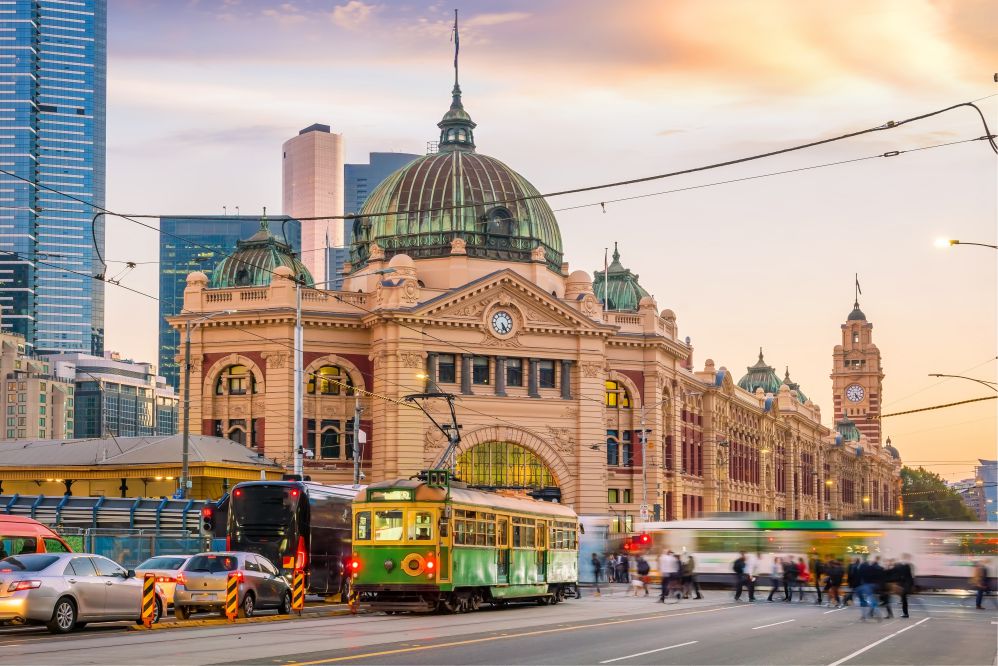 Australia's Seasons
Summer
Summer in Australia falls in the months of December to February. It comes with sunny and warm days. This is a great time to explore the beautiful beaches in Noosa (Queensland), Whitehaven (Queensland), Turquoise Bay (Western Australia) or Cable Beach (Western Australia). Summertime in Australia is also ideal for snorkelling in the Great Barrier Reef, hiking the gorgeous Three Capes Track and experiencing a sunset dinner in the open Red Center with a view of Uluru.
Autumn
Autumn follows between the months of March to May. The national parks like Cradle Mountain-Lake in Tasmania and Moreton in Queensland are particularly vibrant during autumn. Australia's major cities like Sydney, Melbourne and Perth hold exciting festivals during this time. You can continue soaking up the sun on the beach during this time.
Winter
Winter is next in the months of June to August. Many people don't know that it snows in some parts of Australia during winter. Therefore, if you're into skiing and winter sports, head to the Australian Alps in the south for a fun-filled adventure. Also, wintertime in Australia is the best time for watching beautiful whales migrate to the north. You can head to Perth Canyon, Hervey Bay or the Gold Coast to catch a glimpse of that.
Spring
Lastly, spring in Australia falls in the months of September to November and comes with sunny days and cool nights. The landscape at this time is beautified by blooming flowers of attractive colours. This is an ideal time to visit the kangaroo and koala bear sanctuaries like Murramang, Bonorong and Currumbin.
Be aware that Australia also experiences a wet season from November to April and a dry season from May to October. During the wet season, temperatures and humidity are high, monsoon rains are falling and cyclones may occur. During the dry season, the skies are clear and blue, days are hot, nights are cool and the landscape is green. This may be the best season to visit Australia.
Winter In Australia
During winter, the entire country records a drop in temperature, though, in some areas, it may still remain relatively warm. The southern regions hit an average temperature of 12°C-18°C. The central regions can get to temperatures of 18°C-24°C. In Northern Australia, the temperatures rarely drop below 23°C. The more authentic winter experience can be found in the more mountainous regions where temperatures drop to as low as 6°C.
Best Places To Visit During Winter In Australia
If you want to tour the mountain slopes, this is the best time to visit Australia. You can sign up for activities like skiing, snowboarding and winter sports. You are bound to have a fun experience in the Snowy Mountains, Tasmanian mountains or Victoria's mountains. However, winter is still a great time for outdoor activities in the south, like scuba diving and snorkelling, especially at the Great Barrier Reef. There are plenty of indoor activities for those who prefer lounging with a drink and good conversation.
There are theatres, museums and galleries in Sydney, Melbourne, Perth and other major cities, where you can explore Australian cultural heritage. The cities are dotted with small bars that are welcoming to tourists. You will also love attending Vivid Sydney, a festival of lights, music and ideas. The city of Sydney is decorated with different lights and music to represent new ideas. It is in the Australian winter that the county celebrates the Queen's Birthday. For those who enjoy a good festival experience, The Big Brisbane Country Festival, an agricultural show also known as Ekka, usually takes place in August. The Darwin Beer Can Regatta usually takes place at Mindil Beach in July. There is something for everyone to enjoy during winter in Australia.
Spring In Australia
The weather quickly warms up during spring and reaches an average of 25°C during the day and 20°C at night. There is plenty of rainfall which causes beautiful flowers to bloom almost everywhere.
Best Places To Visit During Spring In Australia
This calls for a road trip down the Coral Coast or at Perth King's Park to view the breathtaking wildflower blooms. Remember to get good Australia travel insurance that will cover your expenses in case your road trip gets cancelled for any reason. Spring welcomes some of the most exciting flower festivals in many regions and states. This includes Toowoomba Carnival of Flowers (Queensland), Kings Park Festival (Perth), Lilac City Festival (Goulburn), Floriade Flower Festival (Canberra) and the Tesselaar Tulip Festival (Victoria). You can see and smell a variety of flora at these events.
Sculpture by the Sea is a scenic display of sculptural pieces of art decorating the landscape from Bondi to Tarahumara. It's a must-see during spring in Australia. Spring also offers an opportunity for exquisite food and wine tasting in the Western Australia Gourmet Escape and the Swan Valley. If you are into exotic wildlife, colourful scenery and vast lavender fields, spring is the best time to visit Australia.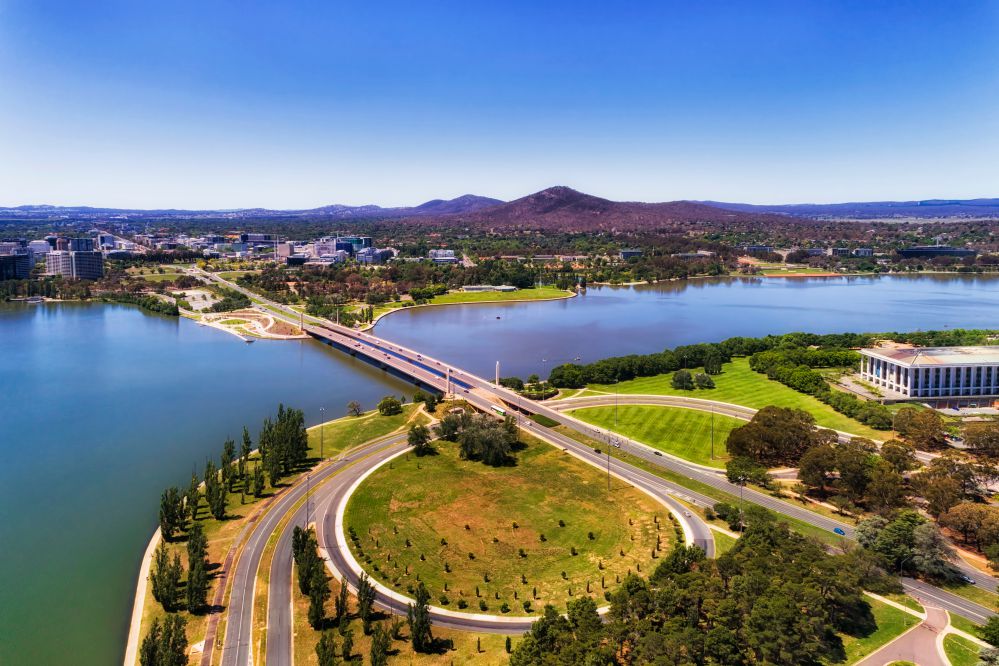 Summer In Australia
This is the hottest time in Australia and temperatures in desert regions can rise to up to 40°C. There is rainfall in the tropical north of Australia (November to April wet season), which brings heavy rains to areas like Darwin, Broome, Cairns and the Whitsundays. There is also a possibility of tropical storms occurring in these areas. A reliable Australia travel insurance is a must-have if you intend to go to these regions during that time.
Best Places To Visit During Summer In Australia
Overall, most people find that summer is the best time to visit Australia. Australia's summer days are best spent on the gorgeous beaches exploring various water activities like kayaking with dolphins at Byron Bay and surfing at Bondi beach. There are quite a lot of beaches on the coasts of Australia that are worth visiting. The most popular ones are Noosa (Queensland), Cossies Beach, Whitehaven (Queensland), Turquoise Bay (Western Australia), Bodi Beach, Wineglass Bay, and Cable Beach (Western Australia). This is also the season of stinging water creatures, so be sure to wear a full-body wet suit when snorkelling or scuba diving in the Great Barrier Reef.
Autumn In Australia
During Autumn in Australia, temperatures can rise to as much as 24°C and go as low as 4°C. Autumn is a good time to visit Australia despite the fact that the local schools break for the Easter holidays around the months of March and April. This means that local families will be out vacationing as well. The areas of Whitsundays and Cairns tend to experience tropical storms during this time. To make sure you don't miss out on the best activities due to overbooking, go ahead and book a few weeks in advance. Also, ensure you get good Australia travel insurance to cover you in case of cancellations and mishaps.
Best Places To Visit During Autumn In Australia
Autumn in Australia is a time for enjoying the culinary scene of Melbourne at the Melbourne Food and Wine Festival held in the city. Grampians Grape Escape takes place a few hours drive from Melbourne and is an opportunity to indulge in the finest wine Australia has to offer. If you're a sports junkie, autumn is the best time to visit Australia. Don't miss the F1 Grand Prix taking place at the Great Southern Touring Route and the Rip Curl Pro, which is held at Bells Beach along the Great Ocean Road.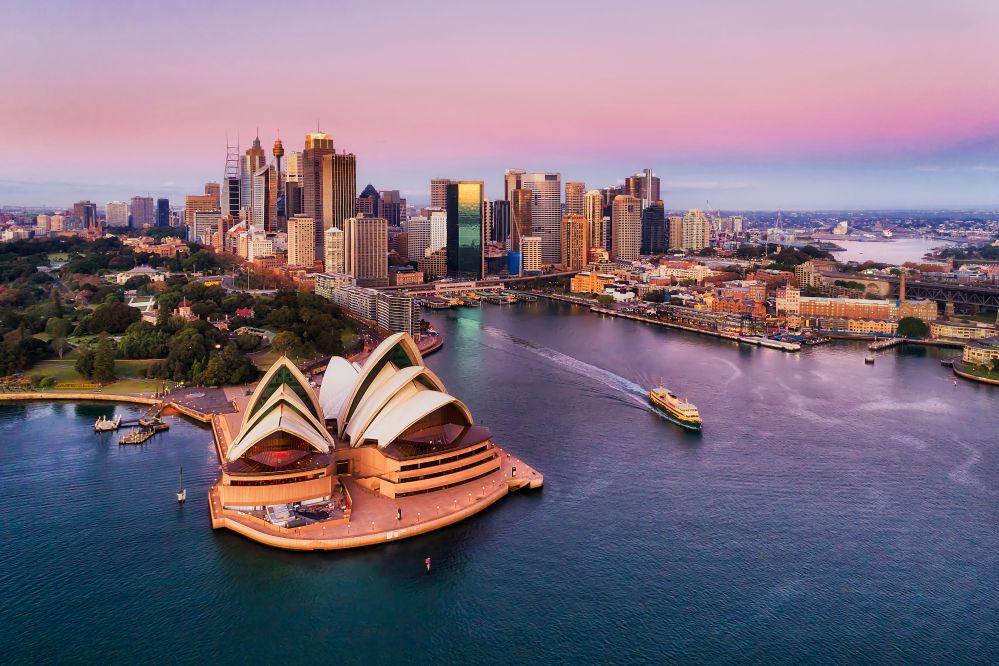 Travel Safely To Australia With Heymondo
Heymondo travel insurance covers your medical expenses, included in the event of infection by coronavirus and:
Up to 5 million euros of medical expenses while traveling.
24 hour medical assistance, 365 days a year, including in case of COVID-19 infection and medically prescribed PCR tests during your trip.
Extra lodging expenses due to medical quarantine are covered when testing positive and prescribed by a doctor.
Cancellation coverage when testing positive for COVID-19 prior to the start of the trip, or illness or death of a family member due to COVID-19.
Heymondo's Assistance App: 24 hour medical chat, free emergency assistance calls and incident management in the palm of your hand.
As well as all of this, you will also receive the COVID-19 certificate attached when purchasing the travel insurance with Heymondo. This document explains the COVID-19 medical assistance covered and it is needed to access several countries.