The 10 best places to celebrate Cinco de Mayo
Cinco de Mayo celebration originates in Mexican. However, the holiday has been embraced more in the US as compared to its home country for many years. 5th May is a big day to celebrate the greatness, mostly with tacos, margaritas, and mariachi music.
The day basically commemorates a battle in which 4000 Mexican soldiers won over double as many French warriors in 1862 in Puebla, Mexico. The celebrations are different in Mexico, where most of the activities are held in Puebla. In contrast, in the United States, the holiday has changed to a day where Mexican Americans celebrate their heritage.
The cities in the country make Cinco de Mayo memorable with Mexican food, street fairs, happy hours, and parades. In some areas, the holiday may extend for several days. However, the most authentic and biggest celebrations are conducted where there are many Mexican Americans and Mexicans.
If you plan to travel in May and do not have a specific destination, you may need to consider going to the United States for the most popular celebrations of the Cinco de Mayo. However, you might be wondering which places are best for celebrating Cinco de Mayo in the US; worry not, in this post, we are going to look at the best 10 places you may visit to celebrate Cinco de Mayo.
Below are the 10 best places to celebrate Cinco de Mayo:
1. Puebla, Mexico
Puebla, Mexico, is where the battle initially took place, making it the first and most common place to hold the Cinco de Mayo. You can experience a lot of activities in Puebla, such as the reform of the Puebla battle and good street parties with music and food.
If you travelled along with your kids, worry not; Puebla is among the best family-friendly Cinco de Mayo celebrations around. You can follow the parade with great floats and join the mariachi band that normally marches throughout town.
However, there is also an additional International Mole Festival that was added to the Cinco de Mayo in 2012. Therefore, visiting Puebla can be among the most memorable trips that you have ever made.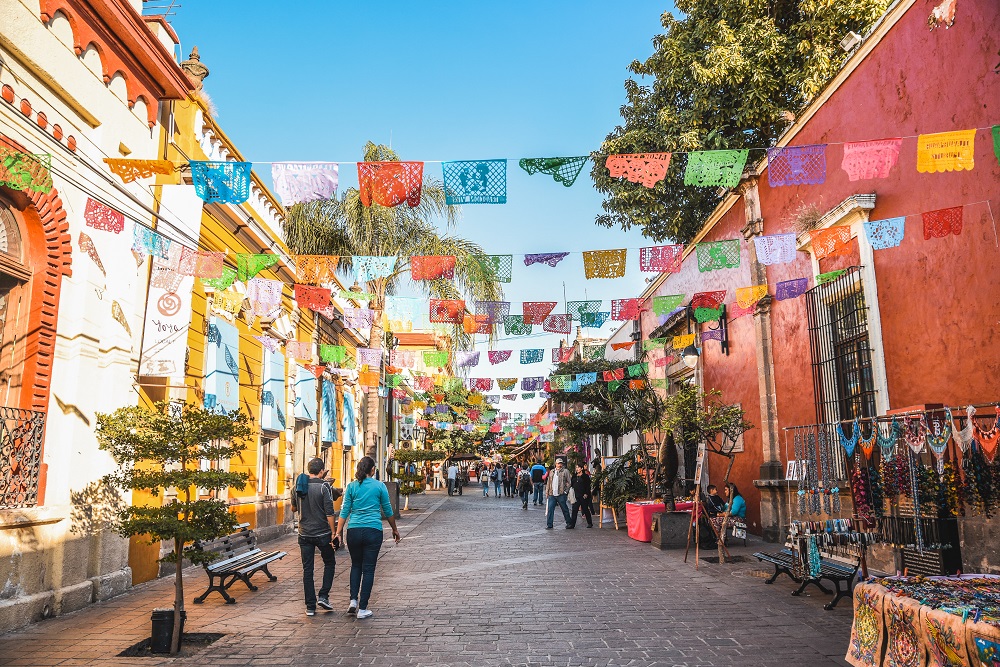 2. Denver, Colorado
Denver is also another best place to visit. Here they concentrate more on the culture. If you have never had a chance to experience a different culture, then Denver is the place to visit. You will have a lot of fun as you will witness a lot of activities going on.
When you visit the civil center park city, you will meet vendors selling a lot of things starting with authentic street food, beautiful handcrafted products, and even Mexican folk art. Denver is also a perfect place to visit with kids, like Puebla. Your kids can have fun in different places, such as the carnival with crafts and exercises, rides, and a small petting zoo.
You will also experience the good music of the live bands playing mariachi, cumbia, salsa, and other common Latin music genres. Additionally, for you to make your visit worth it's good that you also visit the Green Chili Bowl Cookoff, local restaurants, and the known Denver Chihuahua races.
3. Los Angeles, California
On 5th May every year, Los Angeles holds Fiesta Broadway, which is the largest celebration of Cinco de Mayo in the world. It starts very early in the morning until late in the night when people get to experience A lot of fun as they dance to the tune of mariachi bands, eat the traditional street food, not forget the crazy carnival rides.
Suppose the culture excites you and you would like to learn more about the history and culture behind the holiday. In that case, you can visit the Latin American Art Museum or head to Olvera Street, where you will find the traditional Mexican marketplace where Los Angeles was born.
4. San Diego, California
San Diego holds a full weekend of celebrations of the Cinco de Mayo. In honour of the festive, the old town of San Diego is fully changed into a lively Mexican marketplace. The vendors are dressed in bright colours with a combination of decorations that will draw your attention from a distance, and you will be excited to stay around them.
There are a lot of products being sold, such as the sweet fresh tamale, which will leave your mouth watering for more.
5. Saint Paul, Minnesota
If you want to experience the best Cinco de Mayo celebration every year, St. Paul, Minnesota, is the place to visit. Every year the festival starts with a high note where there is a 5k race on the west side of the city.
You can visit St. Paul, Minnesota, with all you're your family and get to enjoy the amazing activities that are normally carried out here every 5th May each year. The streets of the city are often filled with a lot of vendors selling different types of handcrafted products and authentic food. You can also check the jalapeno eating contest and experience some good moments.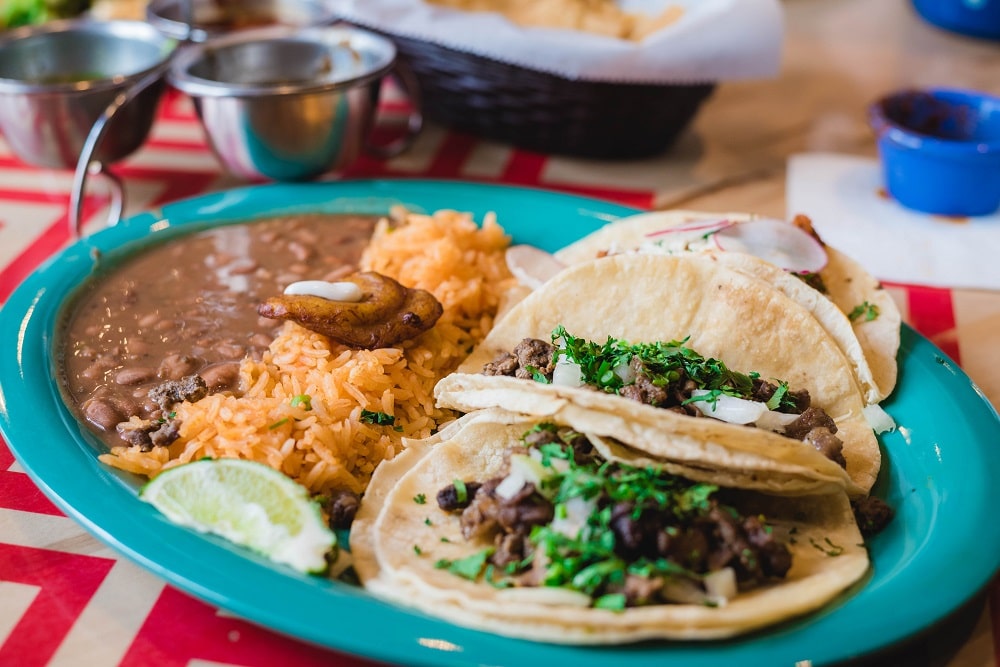 6. San Antonio, Texas
The San Antonio's Cinco de Mayo celebrations unite people in the historical marketplace where music is played unstop, and vendors sell delicious foods. The celebrations are lively in such a way that you keep on moving from one place to another.
However, suppose you will be unable to visit San Antonio for the festival. In that case, EI Mercado is a public market where you can visit and purchase artwork, beautiful pottery, leather products, and other things that you might be looking for.
Additionally, part of the celebration is held at Traders Village, which is a bit outside San Antonio, where you will experience amazing Tex- Mex and Mexican food, carnival rides, and free live music.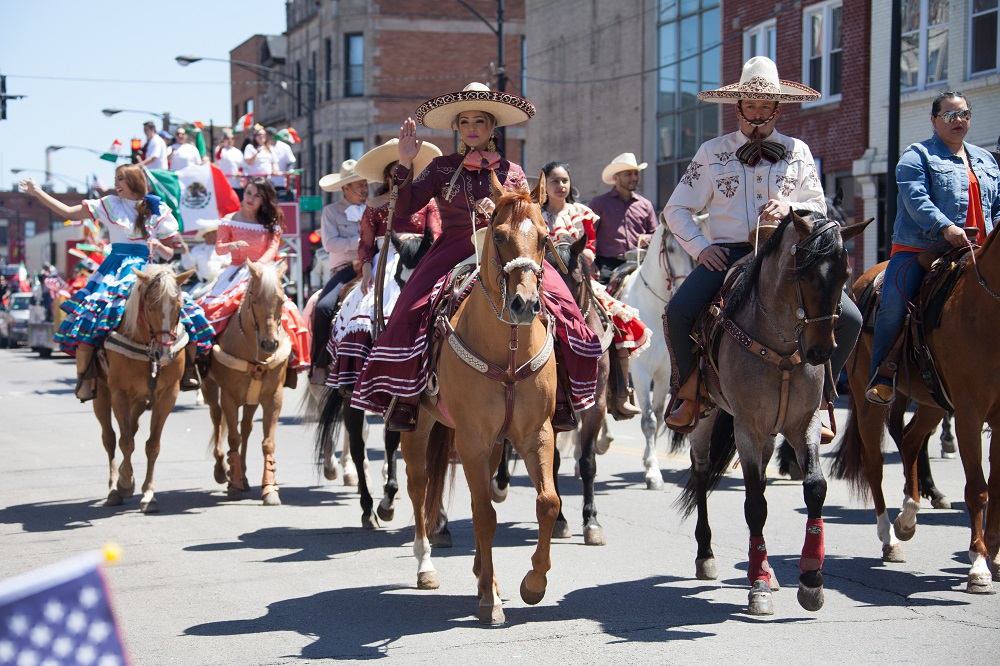 7. Chicago, Illinois
As it is known, Chicago goes out to celebrate St. Patrick's Day; therefore, the whole city joins together for the Cinco de Mayo celebrations. The celebrations are normally amazing. You will see a parade leading to the celebrations at Douglas Park all the way from Little Village with mariachi bands and wonderfully decorated parade floats.
That day the local restaurants serve the best menu where you will get all the types of food and drinks you would like to taste. You can travel here with all your family members and get to enjoy the best moments ever. If you love salsa dance, this is where you are going to enjoy it the most. Additionally, if you like lake views, the Cinco de Mayo celebrations are normally extended to Lake Michigan, where the party is held.
8. Albuquerque, New Mexico
There are many super fun ways to celebrate the Cinco de Mayo in Albuquerque. You can visit the South Broadway cultural place or the States Hispanic Cultural center to get more information on the Mexican legacy in New Mexico, where you will experience entertainment and live dance.
You may also participate virtually in the 36th yearly run for the zoo. They also have race varieties from one mile up to the whole marathon, where you can get an amazing time watching people while running.
9. Jacksonville, Florida
Jacksonville is a great place to celebrate the Cinco de Mayo with your family since you will get to experience good moments. There are so many restaurants where you can celebrate this festival season in Jacksonville, where you get to experience the best food, such as burritos, tacos, cheese dip and the best drinks.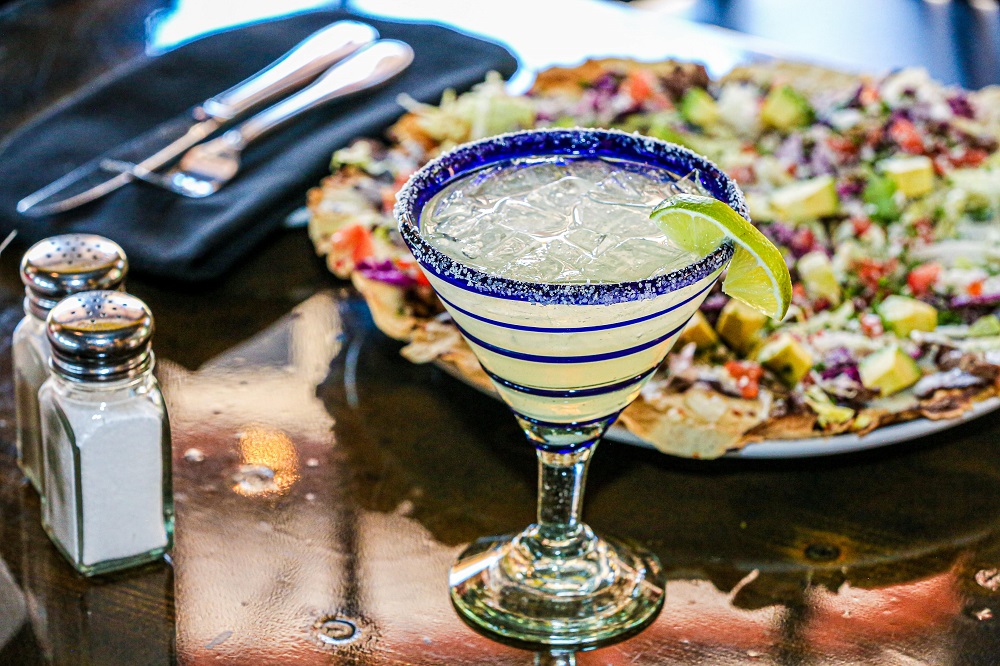 10. Phoenix, Arizona
It's a big day on the 5th of May in the streets of Arizona, where a lot of Mexican – America turn out in large numbers to celebrate Cinco de Mayo in style. The largest cultural celebration is held in Phoenix, which is situated around city hall.
There are also folkloric dancing, live music and amazing street food, not forgetting the huge role that the cultural understanding educates the entire community about the Cinco de Mayo. Here in Phoenix, guests pay for entrance to the festival and also raise funds to offer Latin students scholarship awards from all the corners of the Phoenix area.
There are a lot of booths in patriots Square Park downtown, a chihuahua contest in Chandler, and a live performance in Scottsdale. You can never get out of options when you visit Phoenix, Arizona.
Heymondo's safety trip
If you are travelling, be it inside or outside your country, it's very necessary to have travel insurance. Heymondo travel insurance covers your medical expenses, included in the event of infection by coronavirus and:
Up to 10 million euros of medical expenses while traveling.
24 hour medical assistance, 365 days a year, including in case of COVID-19 infection and medically prescribed PCR tests during your trip.
Extra lodging expenses due to medical quarantine are covered when testing positive and prescribed by a doctor.
Cancellation coverage when testing positive for COVID-19 prior to the start of the trip, or illness or death of a family member due to COVID-19.
Heymondo's Assistance App: 24 hour medical chat, free emergency assistance calls and incident management in the palm of your hand.
As well as all of this, you will also receive the COVID-19 certificate attached when purchasing the travel insurance with Heymondo. This document explains the COVID-19 medical assistance covered and it is needed to access several countries.
If you plan to travel for the celebration of the Cinco de Mayo, it is good you ensure you have travelling insurance cover. A lot of activities normally take place on this day, and it involves a lot of people. You might not know what would happen to you or one of your family members while on your visit, that's why it's important to ensure that you are all coved.
If you want to celebrate your Cinco de Mayo is a great way to get travelling insurance in any of the above destinations. And you get to witness all the authentic street foods served in the market places, the beautiful and decorated colours, the live bands, and mostly get to learn more about different cultures that will get there. Enjoy your trip!