Many new parents have a strong passion for pursuing their love for travel but are concerned about traveling with a baby. Because more planning is required to guarantee a safe and enjoyable vacation while traveling with a newborn or toddler.
As a parent, it may be challenging, or you may face anxiety when deciding how to travel, especially if it's your first time traveling with a newborn baby. You must ensure you have everything you need to accommodate the baby's comfort, safety, and happiness.
This article will provide several tips to help you relish this new stage. When you put them into action, all family members, including your infant, will enjoy their family time at your vacation destination.
When can you travel with a Baby?
You can travel with your baby sooner than you think if you and the baby are healthy.
Typically, there is no perfect age at which infants can travel. However, each country's airport management organization will often indicate this information. Therefore, research your airline's regulations regarding traveling with newborns since most airport management companies will estipulate their own country's regulations.
For instance, short flights at Aena-operated Spanish airports are available as early as seven days after birth
However, always consult your healthcare practitioner before taking a baby on a trip, to determine whether to take extra safety precautions. You must provide the pediatrician with information on the length, route, and desired destination to travel.
If you are planning to travel to a country that requires you to be vaccinated, it is good to know that infants can be vaccinated at six months old. But, before starting your journey, you and your child's physician should discuss these health concerns in depth.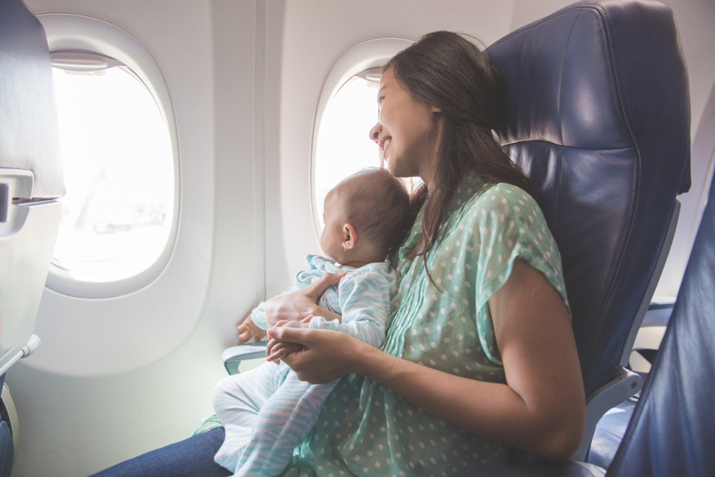 What documentation do I need to travel with a Baby?
Your newborn will need a passport if you want to travel abroad with them. Every citizen of the United States, regardless of age, must have valid access when traveling outside of the country. When departing or entering another nation, newly born babies and toddlers of any age must have a passport. Passports must be valid for at least six months beyond your travel date.
Moreover, traveling inside the United States will require your baby's birth certificate. To travel with your kid, you will need valid identification.
Tips for Traveling With a Baby: First Time
If this is your first time traveling with your baby as a parent, here are some of the tips that you can apply in any way of traveling. It is crucial to keep all of these things in mind while traveling with children of any age, regardless of whether you want to travel by airplane or car.
1. Consult a child healthcare professional
Remember that the medical professional who cares for your child is your ally and an excellent source of knowledge. Feel free to contact the doctor if you have any queries regarding traveling with your infant, and their particular needs, or how to travel in general with a child of any age.
Suppose you are planning to travel by car or airplane with your infant. In that case, you may get the best advice from health centers to postpone or continue your trip in certain circumstances, mainly if your little boy or girl was delivered prematurely or has an underlying health issue.
2. Carry baby travel essentials
It is natural to want to bring a lot of extra baggage the first time you travel with your newly born, but you must keep in mind that most destinations will have pharmacies and supermarkets. To avoid carrying too much, bring just the essentials until you get to your destination, such as diapers, baby food, breastmilk storage bottles, wet wipes, or a baby carrier backpack. The rest can be bought when you arrive.
The remaining part of the accouterments, such as a chair, cot, or bathtub, are non-essential and can usually be found at your destination. Keep in mind that if you are traveling regardless of the method of transport, you should minimize your luggage to move through the airport as comfortably as possible.
3. Keep your child fastened up
An infant or toddler is safest on an aircraft when buckled tightly into a car seat or other authorized restraint in case unexpected turbulence occurs. Such an experience can help the baby get used to being buckled into their car seat.
Kids should be aware that they must remain in that "special place", and if you're fortunate, they won't challenge this.
Of course, there will be times when you need to unbuckle your child for a diaper change, toilet breaks, or to stretch those tiny legs – particularly if you're flying for an extended period. However, once your youngster has tasted delicious independence, getting them back into the seat may be challenging. Your baby will often want to remain in your arms for the whole journey.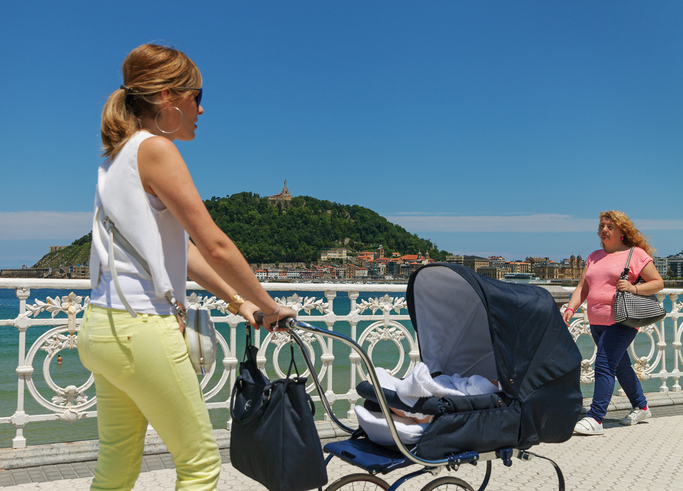 4. Maintain consistent feeding and sleep schedules
Even when crossing into different time zones, it's ideal to maintain feeding and sleeping habits while traveling with babies, particularly newborns and infants. Children struggle to adapt to new routines, so consistency goes a long way.
If you're traveling across many time zones and need help keeping your child's feeding schedule the same, consider adjusting it gradually. However, the most crucial thing is to give yourself some additional grace and to feed your baby whenever they are hungry, regardless of the time.
5. Update immunizations
Make sure your little one has had all the required vaccines before taking them somewhere — whether in a vehicle, on an aircraft, or anywhere else in the world. Maintaining a consistent vaccination schedule for your child is essential for good health throughout their life and when traveling abroad.
Be aware that extra vaccines may be required to enter some countries. Before traveling with your kid outside the country, you should get specific guidance from their healthcare physician.
Additionally, you may obtain information from the United States Department of State. This advice applies to traveling with newborns and toddlers since minor children must get vaccines and booster shots during their formative years.
6. Do some research on the airline and airport
Always read the airline's rules before purchasing tickets. When it comes to flying with babies, each airline has its own guidelines.
Select airlines that cater to parents flying with an infant. Some airlines, for example, give front seats for parents flying with newborns to maximize leg space and make getting and departing the aircraft easier.
You can check to see whether the airline has an in-flight bassinet. Bassinets can help you and your baby sleep better. Also, check whether the infant seat you're transporting is considered luggage.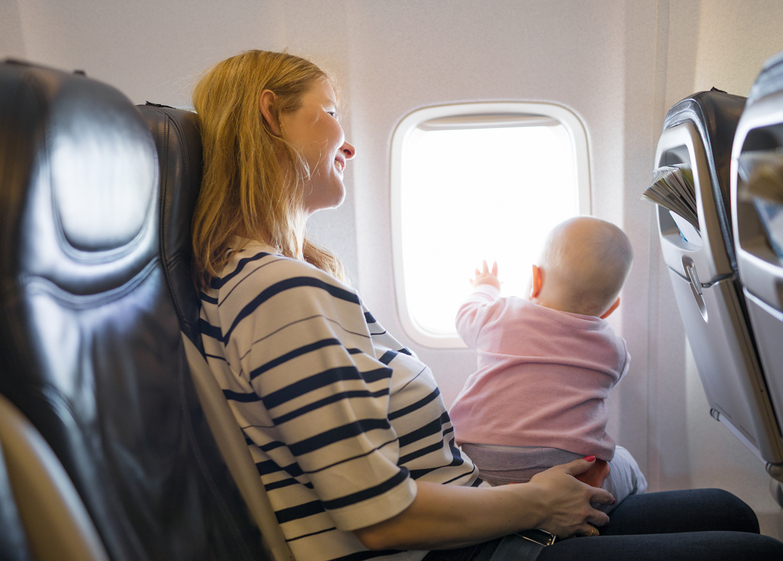 7. Check what goods you can travel with
Investigate the goods you can bring as checked baggage. Canned baby food, for example, may be prohibited, while a bag of infant cereal may be permitted. Checked-in luggage may include expressed formula milk, breast milk, and juice.
However, check to see whether you may bring formula milk or expressed breast milk in your hand baggage since you may need them to nurse the baby during the journey.
8. Carry enough clothes
One thing that you should always remember is to include a change of clothing in your carry-on baggage. Feeding the baby while on a flight may worsen an already messy situation. Babies can be highly untidy from all ends. And we don't mean limit yourself to only looking after the baby.
Keep a couple of clothing items for the infant and at least one for yourself and other adults traveling with you. These clothes should be easily accessible during travel. Additionally, since the temperature might fluctuate on airplanes, have the baby dressed appropriately for any weather.
Where can I travel with a Baby?
Traveling with a baby entails more than simply looking for locations that provide high chairs and baby-friendly activities. You still have the option to visit destinations you've always wanted to visit.
If you're searching for baby-friendly places to visit ideas, several alternatives are available based on the distance and kind of accommodation.
Below is an exciting list of places to travel with a baby, depending on the accommodation that suits you best.
Cruises
If you're looking for an easy first vacation, consider cruising. Most cruises provide a unique and fascinating experience for children of all ages, allowing infants six months and older to board.
Cruising with babies is a fantastic way to foster family reunions and spend quality time together. In Europe, cruises are open to infants as early as six months and are a tranquil holiday with all the amenities.
Cruising also allows your child to go to other regions of the globe while engaging in exciting and engaging activities. Cruise ships are the greatest venue for the whole family to participate in enjoyable activities since there is no trip downtime.
On a cruise, you can find play space for kids at the kids club since most cruise ships offer a fun and secure environment for children to play in. A cruise is a beautiful place to meet and hang around with another traveling family cruising with their children.
Additionally, a cruise offers endless stops. One of the most significant advantages of taking a cruise with a baby is having to unpack once while seeing many locations. For parents traveling with a baby, unpacking once is a dream, particularly when diapers, playpens, bibs, and toys are involved. Cruising is an effective option for your travel regardless of the duration.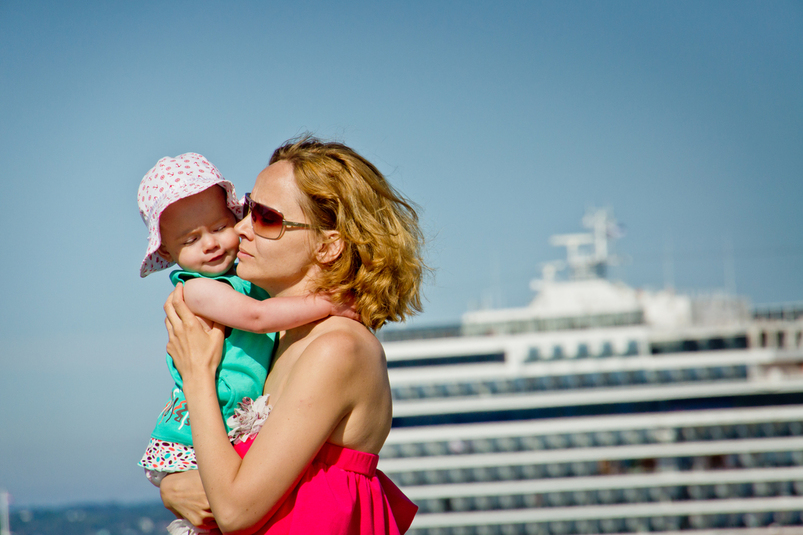 Vacation houses
Hotels are lovely and cozy places to stay, but most of them only provide rooms. Therefore, instead of staying at a hotel during your vacation, make reservations for an apartment whenever you locate one that meets their needs.
In addition, vacation rentals are located near many points of interest and provide one-of-a-kind experiences while giving you and your children the impression that you are staying in your own homes abroad.
For instance, Scandinavian countries like Norway and Iceland and Central European countries like Austria, Germany, and Switzerland are ideal locations for family trips. These places have vacation homes equipped to provide children with various entertaining activities and educational experiences during their stay.
It is vital to expose infants to various settings early on to reduce the likelihood that they would become too dependent on familiarity and routine and instead develop the ability to be flexible and accept change without complaint.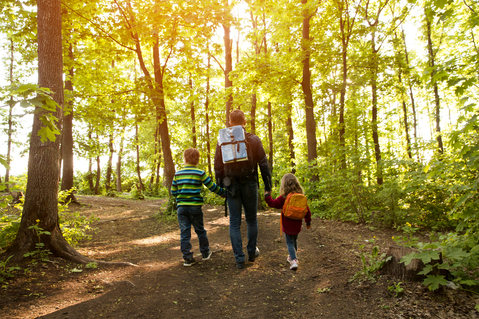 Resorts
There are several reasons why resorts are preferred over other forms of accommodation and why they have become more and more well-liked in recent years. For example, a resort stay may cost less than a hotel stay, paying for your vacation's additional costs individually.
The excellent location of resorts is a significant advantage. The most stunning beaches, natural marvels, and conservation areas are mainly next to resort-style holiday houses.
Staying at a resort for your next trip ensures a one-of-a-kind experience. Resorts are built to deliver holiday experiences unlike any other accommodation, and they work hard to guarantee that you will return.
Canary Island resorts are ideal for families with children since they provide a variety of daycare facilities and activities, it is also very accommodating to those traveling with a baby. Some of the best Canary Island resorts include Iberostar Selection Anthelia, H10 Rubicon Palace, Iberostar Selection Lanzarote Park, and Lopesan Villa del Conde Resort & Thalasso.
The authentic experience you have will differ depending on the kind of resort you visit, but whether it's a resort in the hills or one on the saline water, you'll have a fantastic and one-of-a-kind time.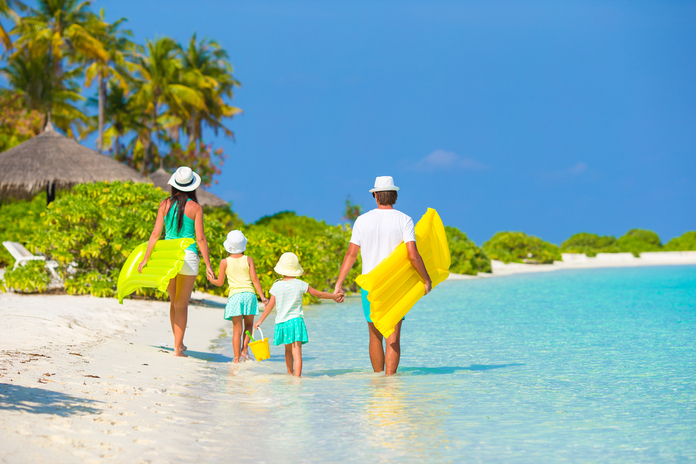 Traveling with a baby?
Traveling with babies and children may seem scary to first-time parents, but it is feasible. With proper planning and preparation, first-time parents can have an enjoyable experience traveling with their children.
Indeed, it's possible that going somewhere with other people and getting out of the home will be something your infant looks forward to doing. Ensure you have travel insurance when traveling with young children, especially infants or newborn babies. Knowing Buy the right insurance to eliminate worries during your travel.
However, if you are worried about taking your child on a more extended vacation, consider taking them on a shorter excursion, such as a day trip, a picnic, or a trip over the weekend. Such experiences can help you observe your kids' reactions and better understand how traveling with them will go.
Traveling with a young child may not be as hassle-free as going on vacation alone, but doing so can still be an enriching experience. You can take more trips with your kid as they get used to the intricacies of traveling, creating beautiful memories that will last a lifetime.