El Morro, also known as Castillo San Felipe del Morro, is one of the top attractions in Puerto Rico. It is a fortification that was built in the 16th century that people travel from all around the world to visit. If you are thinking of a place to visit with your family, El Morro should be on your list. At Heymondo, we have prepared the ultimate checklist for El Morro. Read on to learn more about the wondrous Puerto Rican destination, El Morro.
History of El Morro
The history of El Morro is one of its best assets. Castillo San Felipe del Morro, popularly known as El Morro, was built in San Juan in the 16th century. El Morro is located at the entrance of San Juan Bay and serves as a city wall for Puerto Rico. At the end of the Spanish-American war, El Morro came under the rule of the United States. However, it continued to serve as a protective site for Puerto Rico. During the I and II World Wars, the United States used El Morro as a military base.
After World War II, El Morro ceased being a military structure and was declared a world heritage site by the United Nations. Since then, El Morro has become an attraction for thousands of people and a popular site for events like concerts and performance arts. Thanks to its breathtaking view of history, El Morro is currently one of the top tourist destinations in Puerto Rico. Additionally, El Morro is one of the top UNESCO World Heritage Sites. Besides tourists, Puerto Ricans also enjoy visiting this fortification for leisure and photo opportunities.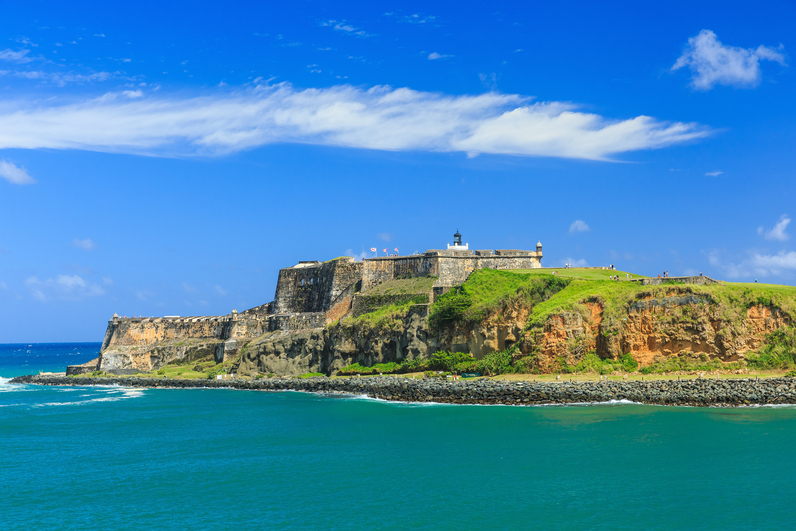 Planning your visit inside El Morro
The city of the San Juan National Historic Site is a fantastic destination to visit. If you are planning to visit El Morro, you should be looking forward to learning a thing or two about the history of San Juan Bay. You can also look forward to taking some fantastic pictures at the San Juan harbor.
El Morro is usually open throughout the week from half past nine in the morning to half past four in the afternoon. The entrance charges at El Morro are $10 for adults and kids and no charge for kids under 15 years. On certain days, like National Park Week in April, the park rangers offer free entry to all visitors.
You need not worry about what to wear when visiting this part of the San Juan National Historic Site. All you have to do is ensure that your clothes are weather-appropriate for a visit to the sentry boxes. You will also need appropriate shoes to promote your exploration and a lot of water.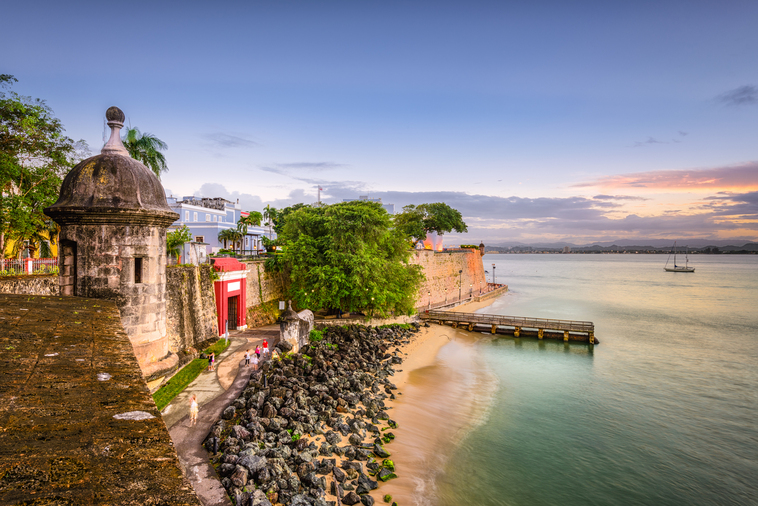 What to see near El Morro?
Besides the beautiful and historic fortification, there are many incredible places near El Morro that you can visit to make the most out of your trip. Let us look at the top ones below: 
Cuartel de Ballaja.

This is a historic building and former military barracks in the Ballaja section of old San Juan in Puerto Rico. During the Second World War, the structure served as a hospital before the Puerto Rican government acquired it in 1976. It is currently a functional structure that houses the State of Historic Conservation, the Puerto Rico Academy of the Spanish Language, and a dance, and music school.

Santa Maria Magdalena de Pazzis Cemetery.

This structure was built in the 19th century and is currently one of the most attractive memorial parks in the world. It is an oceanfront historical landmark. Santa Maria Magdalena de Pazziz Cemetery is located outside the walls of del Morro. The cemetery was built to overlook the Atlantic Ocean to symbolize the departed's spiritual journey to cross over to the afterlife, according to Spanish beliefs.

La Rogativa.

The La Rogativa is a famous bronze statue that was completed in 1971. It is one of the best views of San Juan Bay. The sculpture commemorates the religious procession of 1797 led by women. Legends suggest that the women-led procession halted the British invasion. Therefore, it is an important historical monument that you should not miss out on.

The Gate of San Juan.

This is the only remaining gate of San Juan, making it an iconic historical landmark. As you enter the gate, you will discover a lot of historical and beautiful sceneries, like restored Spanish colonial buildings, old trees, and elegant balconies and doors. This destination is not located far from the famous El Morro.

Castillo San Felipe del Morro.

Visiting San Felipe del Morro is like taking a trip five centuries into the past. Castillo San Felipe del Morro is one of the most successful defensive positions in the New World. It is the most recognized landmark in Puerto Rico and an official UNESCO World Heritage site. 

Castillo San Cristobal.

This is an imposing fortress constructed to protect the Old San Juan from enemies approaching by land. The 150-year-old citadel with three levels is a fantastic place to explore and enjoy the breathtaking view of the historical city. Also, It is a UNESCO World Heritage site since 1983.

Capilla del Cristo

. Known in English as the Chapel of Christ the Savior, this is a small 18th century with a fascinating history. Locals strive to maintain the chapel in good condition as it is one of the area's leading attractions.

Casa Blanca.

This is the first fortification in San Juan, built-in 1521. Today, Casa Blanca is a museum with artifacts from the 16th and 17th century. It is under the Institute of Puerto Rican Culture and is one of the top attractions in San Juan. 

Catedral de San Juan.

This is the grandest religious building in Puerto Rico and the second-oldest cathedral in the Americas. Additionally, it is the burial place of Juan Ponce de Leone. It is one of the must-visit locations if you are visiting El Morro.

La Fortaleza

. Also known as "The Fortress", it has been the official residence of the Puerto Rican governor since the 16th century. This structure was listed as a UNESCO World Heritage site in 1983. 

Calle Fortaleza.

Also known as the Fortaleza street, this is the main street in Old San Juan. It cuts across most of the area featuring tons of shops, restaurants, and bars. You can go on a guided trip to the street to learn more about its history. 

Teatro Tapia.

This is the oldest free-standing drama stage building in San Juan. It has three levels that can house up to 640 spectators. Thanks to its elliptical form, it offers a clear view for spectators from every angle. 

Puerta de Agua or Puerta de San Juan.

This is one of the most vibrant and colorful entrances to the Old San Juan city. Puerta de Agua was built in the 16th century as the original entrance to San Juan. It has survived the test of time and stool tall for centuries.

Iglesia San Francisco.

Also known as the Church of San Francisco, it is a beautiful church and the main cathedral in Bogota, Colombia. Its current structure was built in the 18th century. 

Seminario Conciliar de San IIdefonso.

This is a center of ecclesiastical studies of the Archdiocese of Toledo. Its key mission is to form adult candidates for the priesthood. It is a good place to learn history and explore the beauty of San Juan.

Department of Treasury Annex

. This is the building that houses Puerto Rico's executive department of the government. The department was established in 1811 and its building is almost as old.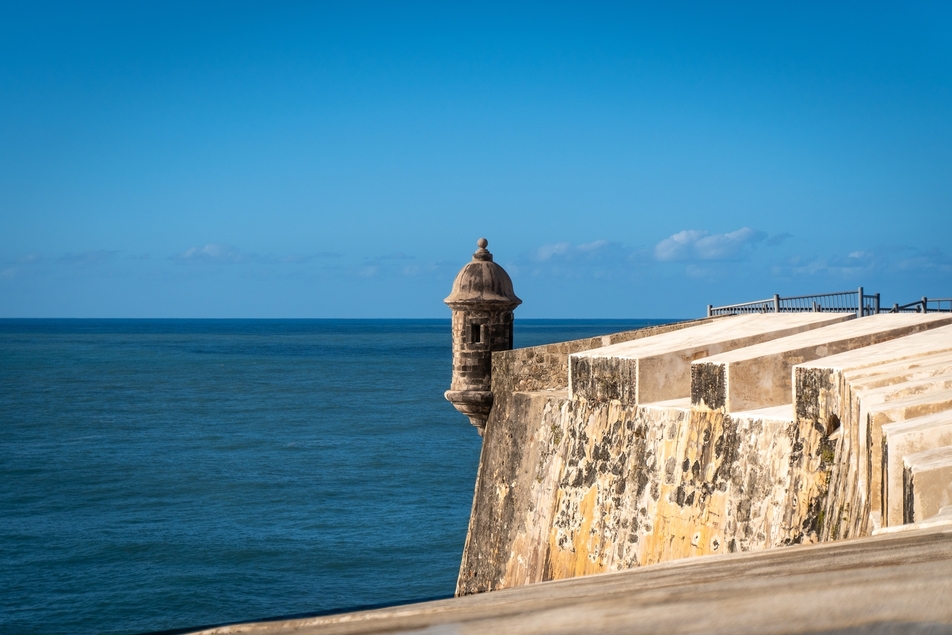 Do not forget your insurance
Traveling internationally is not something you can do without prior preparation. You must get your travel documents and meet specific requirements to enter the country. So, while preparing to go on your trip, one thing you should not neglect is travel insurance. This form of insurance covers medical costs and losses from incidences like theft and property damage. Comprehensive travel insurance will give you peace of mind while exploring a foreign destination.
The Heymondo travel insurance is a great option for travelers. The Heymondo travel insurance can cover medical expenses worth up to $10,000,000. It also covers medical assistance, such as tests, specialist care, hospitalization, treatment, and medical supplies. So, with Heymondo travel insurance, you don't need to worry about spending thousands of dollars if a medical emergency occurs during your trip.
Heymondo also has a 24/7 app where you can look for assistance. For instance, if you need medical assistance, you can consult with medical teams through the app, on the online chat. The app provides various benefits like accessing a medical team for consultations, claims management, access to documentation, and more, the app ensures that you have the necessary resources at your fingertips.