What to visit in Mexico in 15 days
Mexico is an ideal country to spend your vacations, thanks to the different landscapes, nature and culture that you can discover there.
If you want to enjoy your vacation to the maximum, make sure to have at least 15 days to travel around the country and not to miss any of its beautiful places!
In order to travel safely and with peace of mind, it's very important to purchase an international travel insurance for Mexico that covers covid-19, medical expenses and other accidents that can happen while you travel.
Many ambitious travellers have difficulty exploring most parts of tourist destinations in Mexico. That's why you should carefully plan your days as you enjoy a memorable life experience by visiting as much of the country as possible.
For an unforgettable trip, history, gastronomy, culture, important monuments and other exciting things,there are many places that you can visit while in Mexico. If you are wondering what to visit, read on and discover how you can plan on what to visit in Mexico in 15 days.
Mexico City – Days 1 and 2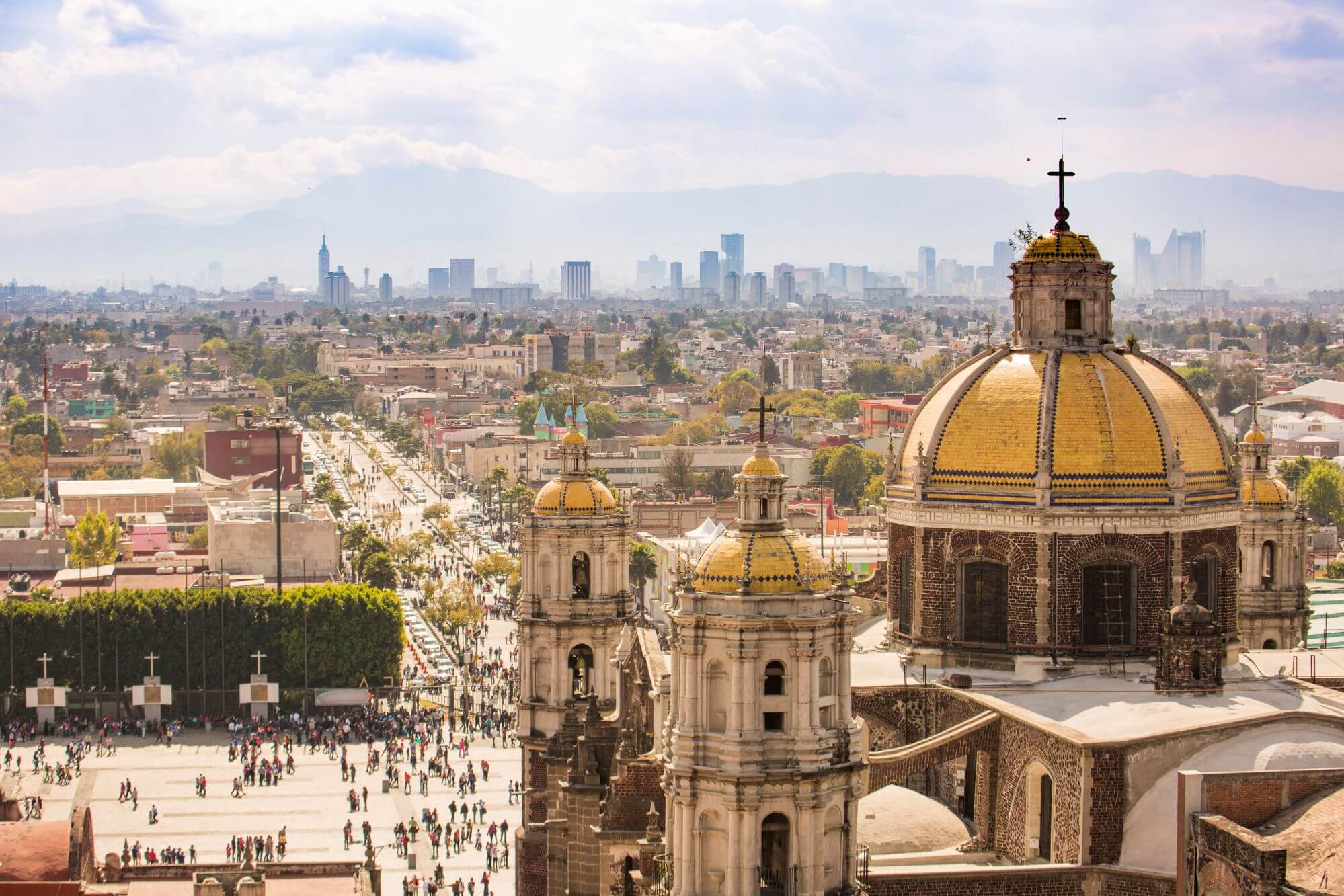 Today Mexico City is among the most incredible travel destinations Mexico has to offer with a wealth of culture and history in the design of world-class museums, idyllic parks, significant archaeological buildings and thriving nightlife.
One of the best places to start your sightseeing is the Plaza de la Constitution. It is located in the centre of the historic centre and is one of the largest squares in the world. There is a giant Mexican flag at its centre, and the place has always been the hub of all public gatherings since back in the days of the Aztecs.
Typically the place hosts weekly and the well-known religious events during the holy week and for Corpus Christi. You can pass a couple of hours at the site looking around the Zócalo and watch the soldiers march out of the square at sunset as they take down the flag.
La Catedral, which is the largest and oldest in the Americas, is found in Mexico City. The ancient gothic cathedral that dates back to the 16th century is a fantastic place, thanks to four facades and sixteen chapels, each dedicated to a different saint and alters. The main altar is made from pure gold.
The Basilica de Guadalupe is the holiest place for Catholics in the Americas. It is also a common destination for pilgrims who wish to view the Poncho of Juan Diego, which contains the image of Our Lady of Guadalupe.
Today the site has many features, including the basilica, a gift shop with various religious items, the ancient church, a museum and a library. This place is a must-see for visitors whether you are a catholic or not. Nearby are the attractive and tranquil gardens with ornamented chapels where the  Virgin of Guadalupe  is said to have appeared to Juan Diego.
Mexico City has something to offer every visitor, and the number of tourist sights in Mexico is fantastic. Also, there are plenty of plazas, parks, bars and restaurants where you can relax between attractions and enjoy the great culture and atmosphere of this amazing city.
Chiapas and el cañón del Sumidero – Days 3 and 4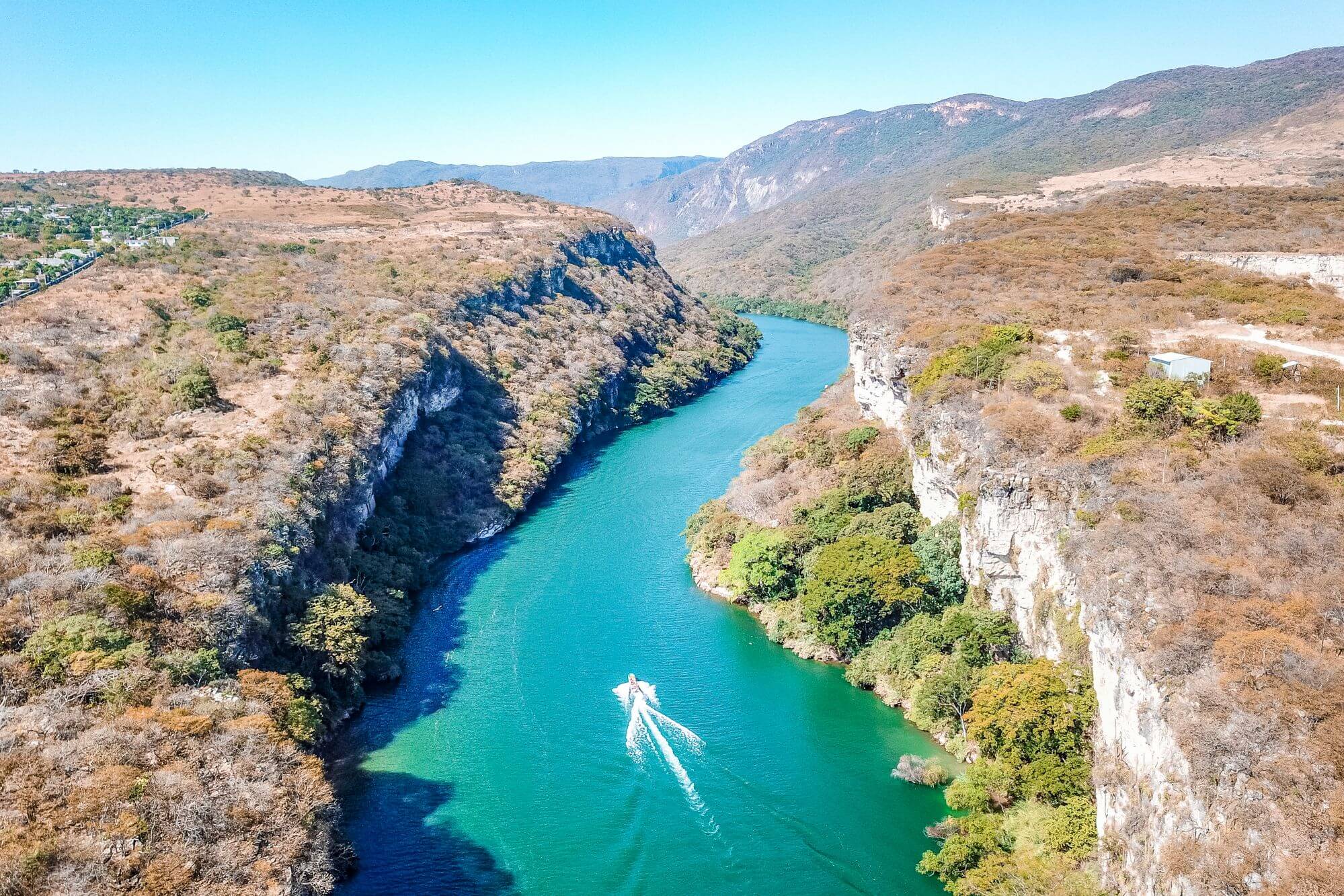 As a tourist in Chiapas and el cañón del Sumidero, you can enjoy the eye catching sites either on a boat tour or by foot. A boat tour through the breathtaking Sumidero Canyon in Chiapas is a must for tourists who love ecotourism.
A day tour to this deep natural canyon allows you to see wondrous things like the towering steep walls that soar up to 1 kilometre high and the plentiful wildlife visible from the comfort of your ride. The adventure takes you on an exciting river tour, the Rio Grijalva, where you will see spider monkeys, endemic flora, crocodiles, colourful cave walls, misty waterfalls, birds and many more. You will also learn about the history of Sumidero Canyon.
The Palenque is another must-visit place in Chiapas. Its archaeological ruins are the remains of one of the Mayans most important cities. The place is surrounded by thick, lush vegetation, and the ruins are a fantastic place for tourists to hike through and enjoy bird watching. Better known attarctions include the structures of the Templo de las Inscripciones, the Templo XI, the Gran Palacio and the temples of la Cruz Foliada.
Mérida – Days 5 and 6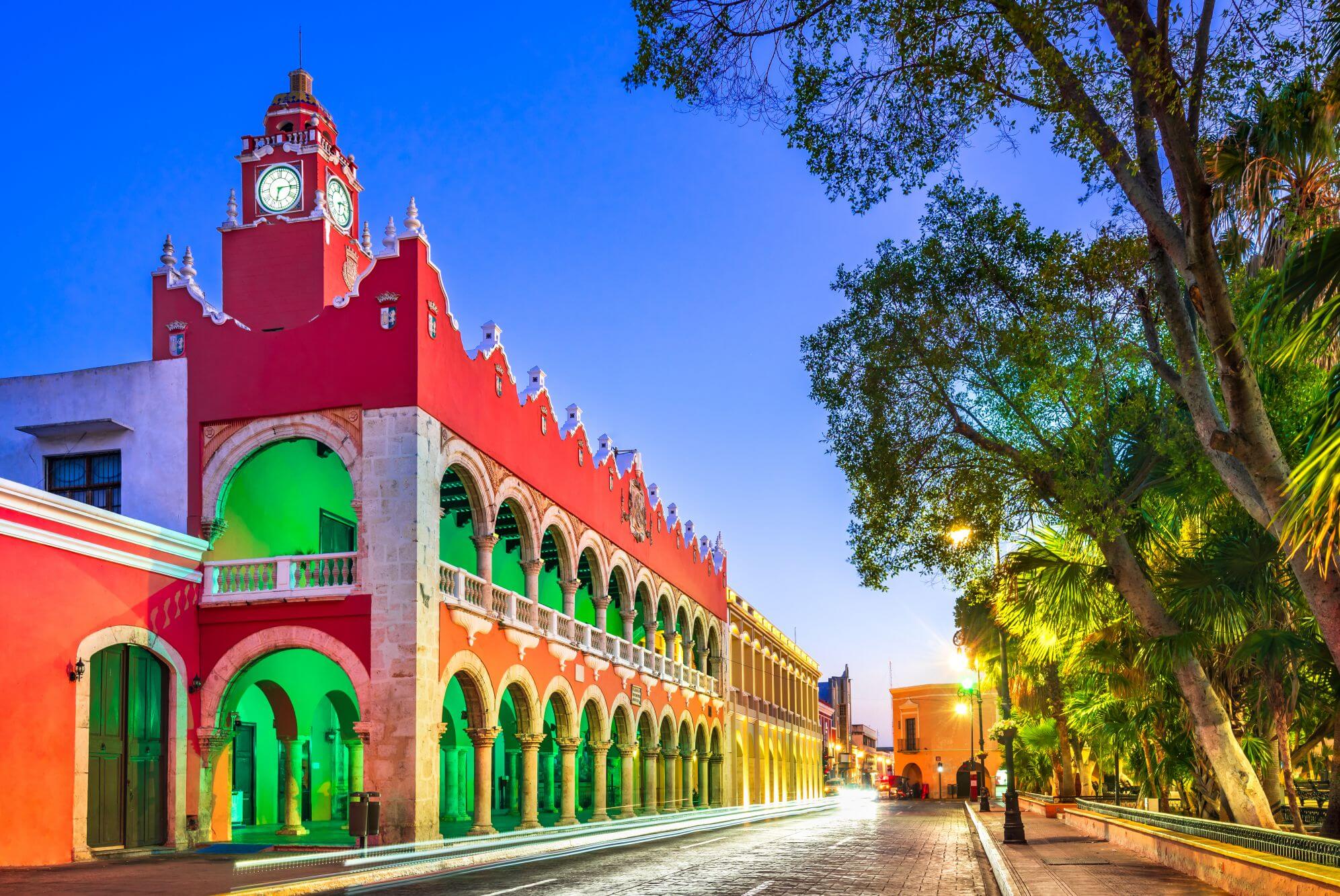 Another answer to what to visit in Mexico is Merida. Merida is a beautiful destination with a lot to offer tourists. You can wander around the historic Plaza Grande. If you want to begin your walking tour of the old city centre, this is a perfect place to do so. It is both a cultural and commercial hub of Merida. The place is surrounded by some of the most remarkable buildings of Merida, and you can enjoy a nice break here, thanks to its shady palm trees, gardens, fountains and beautiful flowers.
It is impossible to visit exciting places in Mexico and not come across the Mayan culture. You can visit the Gran Museo del Mundo Maya in Merida and get a chance to learn about this ancient culture and the Mayan world. You can also visit the largest museum in the world, with four large permanent exhibitions and housing more than 1,100 relics.
Quintana Roo – Days 7, 8 and 9
In this state, you can enjoy the sandy beaches, captivating wildlife and mysterious cenotes.
You can visit the Cancún Underwater Museum. Here, you can swim or take a glass-bottom boat over this underwater museum and feel like you are discovering a latter-day Atlantis. You will see fish play around a jaunty Mexican Volkswagen Beetle, the naked effigies encrusted with nascent coral and the solid edges of giant concrete hand grenades that are softened with seaweed.
The Cozumel scuba diving found in Cozumel Island is one of the best dive destinations in the Caribbean. It has tall reef walls covered with beautifully coloured corals and giant barrel sponges drop deep blue. There are also big schools of reef fish. You can enjoy the marine life in this spectacular place and also catch a glimpse of  turtles and nurse sharks easily.
The Xcaret is another exciting place in Quintana Roo where you can snorkel and jungle walk easily. The trails will lead you through rivers filled with fish, tranquil lagoons, butterfly pavilions, underground caverns and an aquarium.
Veracruz – Days 10, 11 and 12
Veracruz is located in the Gulf of Mexico, one of the best destinations for cultural tourists to explore Mexican culture and history. If you wish to know about the local artwork, you can go to La Fototeca and Casa Principal. Later on, make your way to Baluarte de Santiago, a fort built to defend the town from pirate attacks in 1635. You can also walk around the Barrio de la Huaca and learn the history on the streets founded by African slaves of this neighbourhood.
Built in 1565 during the Spanish colonisation to safeguard the Spanish boats from the pirates' attack and the strong winds, the San Juan de Ulúa is a famous fort. Later on, it became a jail for the initial Mexican revolutionaries. Currently, San Juan de Ulúa is a museum visited by tourists from all over the world. Visitors here can learn all the stories of both North American and French battles on the fort's walls.
Enjoy the traditional nightfall downtown to make you feel the folklore of the cheerful harbour. You can begin from El Malecón, where you will get to feel the cool breeze of the sea. Tour under the moonlight in a boat, and you can have dinner in the luxurious restaurants or cafés in the area.
Tulum – Days 13, 14 and 15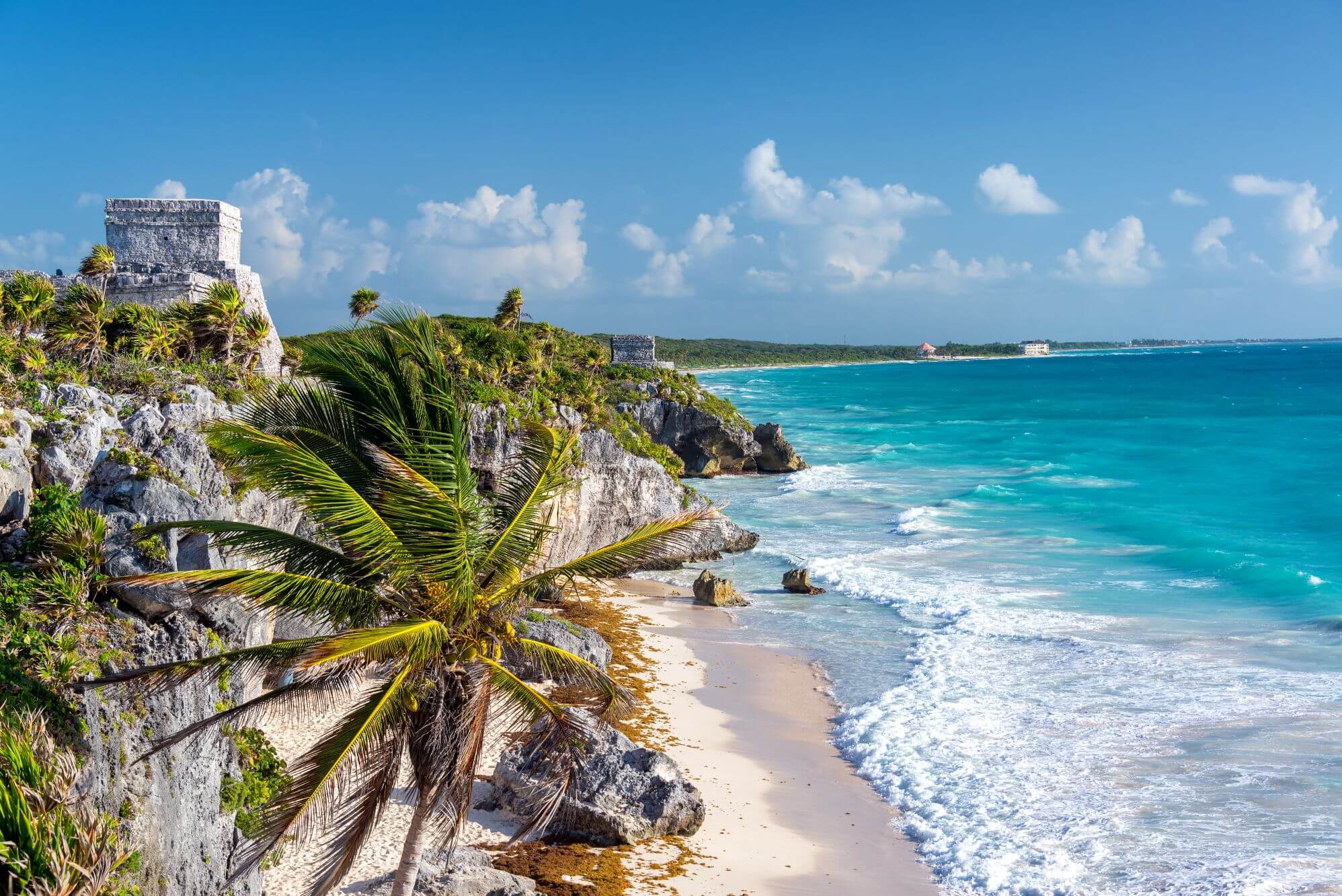 Another popular Caribbean destination is Tulum. The place offers a variety of exciting plans  and activities for tourists. You can visit and take photos of Daniel Popper's sculpture. The vast, astonishing sculpture known as Ven a La Luz is permanently built at Ahau Tulum hotel. It is made from wood, rope, steel and greenery, symbolising their deep connection with nature.
One of the best things to do in Tulum is swim in the Caribbean. One of the most spectacular beaches in the area is Paradise beach. When the ocean is calm, the crystal clear waters let you see the sand bed, and when it's choppy, you can jump on a board and ride the waves. While here, remember to pay careful attention to the beach flags that signal water conditions to enjoy swimming.
Visit the Gran Cenote and enjoy a breathtaking swimming experience. One of the best things is that you will be surrounded by natural sinkholes all over. Other famous cenotes in the area include the Calavera and Carwash.
Tips for visiting Mexico
After knowing what to visit in Mexico, the next step should be planning your trip. Like any other country, when you visit Mexico, it is essential to always stay safe. If you want to visit Mexico, there are few things that you need to consider before you travel.
Safety tips:

Keep traveling companions and family back home informed of your travel plans. Use toll roads when possible and avoid driving alone or at night. In many states, police presence and emergency services are extremely limited outside the state capital or major cities. Do not display signs of wealth, such as wearing expensive watches or jewelry. Be extra vigilant when visiting banks or ATMs. Do not travel out alone after dark, especially in heavily populated urban areas. Always be alert, and look out for strange behaviour. Keep track of your belongings, as pickpocketing and other forms of petty theft are common. There have been instances of kidnappings by cartels in various parts of the country.

Best times to visit Mexico:

The best time to visit Mexico is from December to April. During these months, you can enjoy the country with dry and pleasant weather.
Do I need vaccination to visit Mexico?
Although they are not mandatory, some vaccines are recommended or required for Mexico. The National Travel Health Network and Centre and WHO recommend the following vaccinations for Mexico: hepatitis A, typhoid, rabies and tetanus. During this pandemic, it is also recommended to get covid-19 vaccine.
For safer travels, you should have a travel insurance that covers covid-19 related expenses, such as medical expenses, repatriation home, Medically prescribed PCR tests and extra lodging expenses due to a medical quarantine (when testing positive). With Heymondo travel insurance you will have all of that plus a very handy app to manage any accidents and get in touch with the 24 hour assistance team simply with your mobile.