Mexico is one of the most beautiful and large countries around the world. In fact, it is ranked the 7th major tourist destination for foreign visitors. Being located in Latin America, it stands as one of the busiest and highly populated beach destinations in America.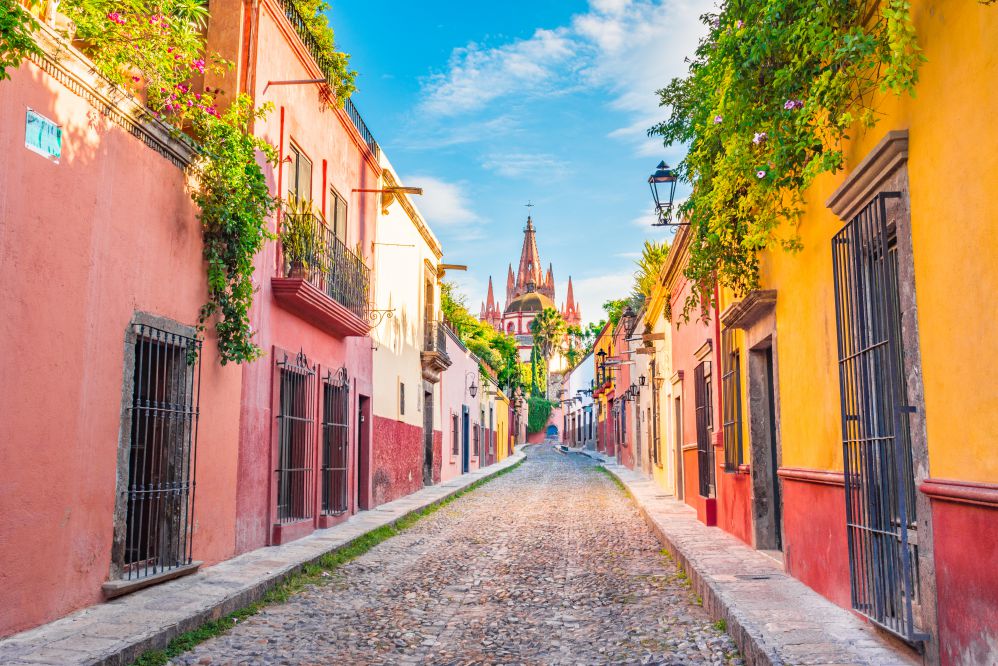 Are you planning to travel to Mexico? Well, there are plenty of impressive things to see and do on your vacation. Besides, most people know it for the white sand beach, lovely and warm weather, turquoise waters, fascinating tradition and history, and typical foods. It is an exciting spot to enjoy, and for you to experience the fullness of Mexico outdoor life, we have identified 5 things you should know while planning for your trip.
Can I travel to Mexico?
With the outbreak of coronavirus pandemic, the first question you should ask yourself is, can I travel to Mexico? No one would want to travel for long miles to find that they have defied the travel rules. It can be a pretty disappointing scenario and also a precious waste of time and money.
Therefore, it is wise of you to do your research and make prior communication before you travel to Mexico. Please get to know the places or sceneries, the requirements needed to visit them, and which ones are open for visits. Are there any restrictions laid out for people visiting Mexico?
Besides, be sure your country allows for travel to outside countries with the Covid-19 virus state.
Look for official communication to know if there are any uncertain situations in Mexico that would affect your visit. Once you have gathered all the details, confidently start planning your trip to Mexico.
Is it safe to travel to Mexico?
A popular question for anyone planning to travel to the Caribbean, is it safe to travel to méxico? Why? Because your safety is critical. As a traveler, you must  know that all countries have some insecure points and that it's always important to try keeping yourself safe. It includes avoiding to go out alone in some areas considered dangerous and always be cautious.
As much as some areas of Mexico might be dangerous, most tourist areas are very safe for visitors to enjoy their vacation. Such places include Cancun, Tulum, Cabo San Lucas, and Rivera Mayan regions. Therefore, you can visit these great attractions sites and enjoy your vacation with peace of mind. Consider joining Mexico guided tours for safe exploration in remote areas, especially if it is your first time in Mexico.
Another thing that can compromise your safety is the food and water in some places in Mexico. Some food and beverages may seem spicy and delicious but can entirely ruin your vacation in this country.
So, be sure to have proper research on the healthiest and safest eating or sleeping spots. By the way, it is always recommended to follow basic precautions such as.
Drink treated bottled water

Board on official taxis and transportation

Avoid showing signs of wealth like wearing expensive clothes and jewelry.

Avoid driving or walking out at night alone.
More importantly, it is essential to visit Mexico with travel insurance that has high coverage limits. This can save you from many incidences like loss of valuables, medical emergencies, delays, or trip cancellations.
What is the best time to travel to Mexico?
One of the first researches you surely are doing before choosing a vacation to Mexico is the best time to visit this amazing country. 
It is very important so you know how to pack and what to expect, avoiding bad surprises!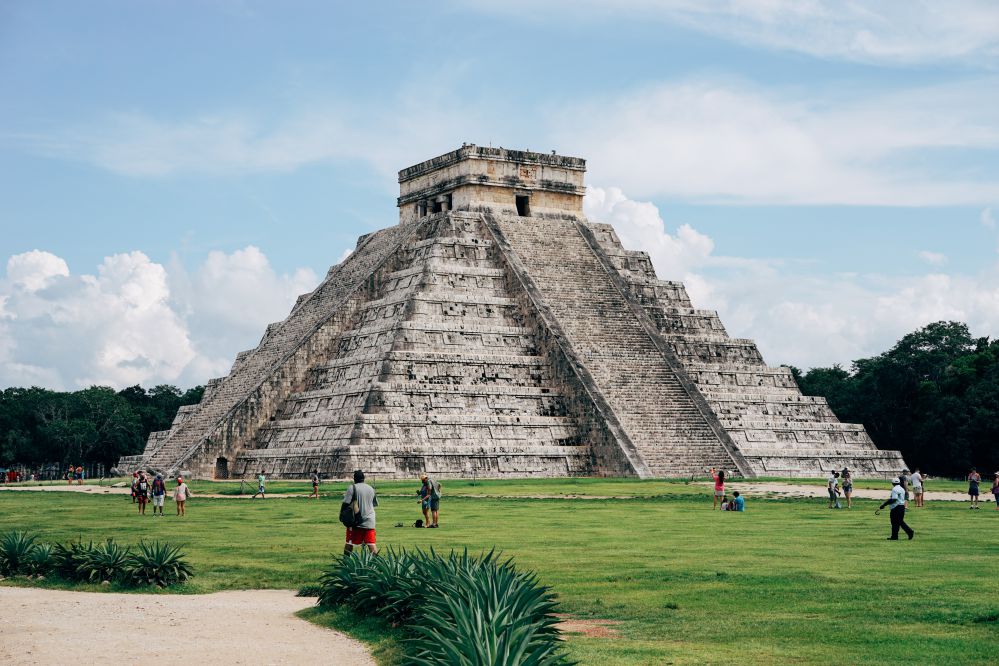 Mexico is a large country with different seasons that may vary from region to region. Generally:
The drier season is often between April and December.

However, carry a comfy jacket since the nights are always chilly in Mexico City, which may be due to the Northern Hemisphere's peak winter season
The coolest months begin in December to February,

The rainy and wet months are between May and October. Heavy rains during this period reduce the high humidity before it starts building up. Plus, some places can have as high temperatures as 280C during this period. Moreover, the Caribbean coast is often susceptible to hurricanes that start June and runs to November.
The best time to travel to méxico is the dry season, which boasts impressive and warm weather with little rain. So, you can enjoy your visits to the pristine beaches and turquoise waters, and other attractive sites. Most importantly, be sure to check for the local weather forecast to know if it's the best time to travel.
Visa and documentation to travel to Mexico
The question to ask yourself is, can I travel to Mexico without a visa? One of the amazing and most generous things about Mexico is that it accepts visas from up to 65 countries. 
This condition mostly applies to citizens in the UK, Canada, Japan, or the Schengen area. 
The requirements to enter Mexico are different and depend on the purpose of your trip. Generally, if you are planning to stay in Mexico for less than 180 days, for tourism or study, you won't need a visa.
TOURISM
No visa needed for a maximum stay of 90 days (renewable for 90 days more)

Show documents that prove the purpose of your visit, like an itinerary or hotel reservation.

Passport must have at least 6 months of validity left 
STUDY
No visa needed for a maximum stay of 180 days

 letter of invitation and acceptance from a registered institution for education

Passport must have at least 6 months of validity left 
Moreover, Mexico uses an Electric Authorization System. It is an online system that allows visitors to travel by air from eligible countries to get their authorization to enter the country electronically.
To be sure you comply with the national regulation, keep yourself updated with official information.
Vaccinations for traveling to Mexico
Getting appropriate vaccination and medicines before traveling to Mexico is essential for your health. See your doctor a month before traveling to know which vaccinations or medicines you may require. Some of the vaccinations you need before going to Mexico are as follows.
Hepatitis A is a must for most travelers going to Mexico.

Hepatitis B and Rabies for some travelers

Measles for infants aged between 6 to 11 months

Routine vaccines such as diphtheria tetanus pertussis, chickenpox, flu, polio

Take vaccines for typhoid to keep you safe from contaminated food and water.

Get anti-malaria medicines to prevent bites from mosquitos and bugs.
Dengue is a common and risky disease in most parts of Mexico and the Caribbean. Therefore, you can keep yourself safe using antimalarial medicine. Covid-19 risk is also high in Mexico, so always have your facemask with you and sanitize more often.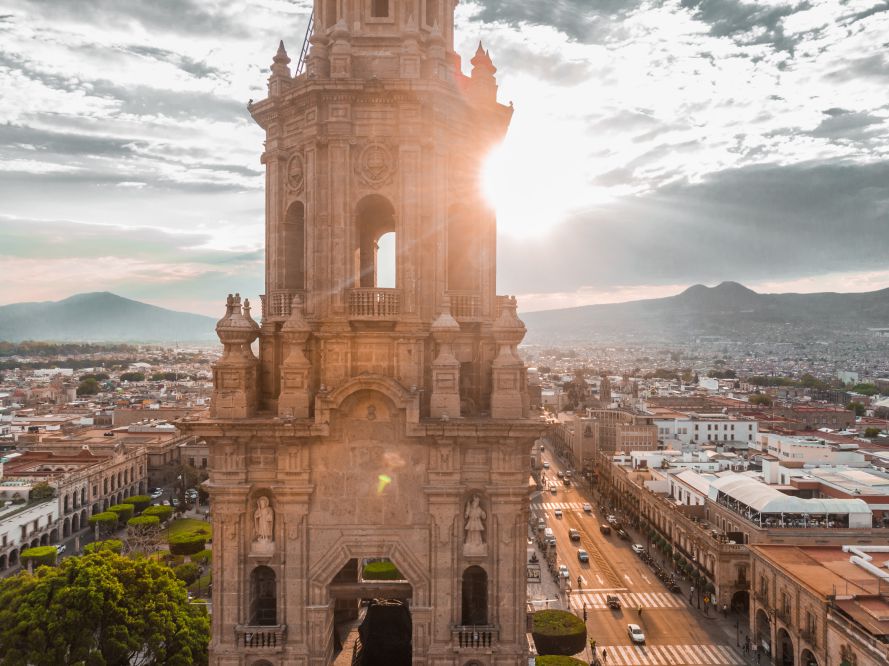 Mexico is incredibly the best place to spend your next vacation. From a vast range of regions with beautiful sceneries, such as spectacular mountain ranges and beaches, amazing weather, foods, and much more. Be sure to understand the various requirements and other essential information regarding entry and vaccinations.
Before you start packing excitedly for your trip to Mexico, go through the above things first. By doing so, your vacation will be one thing you'll live to remember and will encourage you to plan for more visits.
Before flying to the amazing beaches of Mexico and its remarkable culture, remember to get a quote here for your Heymondo covid travel insurance!
With Heymondo you will also enjoy free exclusive APP to manage all possible travel incidents right from your mobile, with H24 medical assistance!