Considering many things before embarking on any solo traveling expedition would be best. It would be best if you worked out where you will stay, eat, and the activities to do each day of the vacation. The destination also plays a massive role in what plans must be made to ensure you enjoy every bit of your travels. This is where Travel alone to Thailand comes into play.
Asia solo travel is the most sought-after adventure for any backpacker, and Thailand is at the top of that list. Traveling alone to Thailand is on the bucket list of any experience, regardless of what part of the world they are from.
Many things are attractive about Thailand when you want some enjoyable lone ventures. Traveling alone to Thailand puts you on the path to enjoying delectable cuisine, and experiencing the diverse culture and breathtaking sceneries. Asia solo travel is great, but the planning process can be extensive and exhausting. You also risk not catering to a vital part of the trip, which is why using a trusted travel agency is advised. For instance, it is common for people to overlook the necessities required to keep them safe. These agencies ensure that you enjoy your time with companies like Heymondo's travel insurance, further enhancing your security at all times.
In this article, we shall look at what you need to know when Traveling alone to Thailand and tips on the best Thailand adventure parks and scenes. Solo travel to Thailand will be a breeze for novice and first-time solo travelers after reading this information.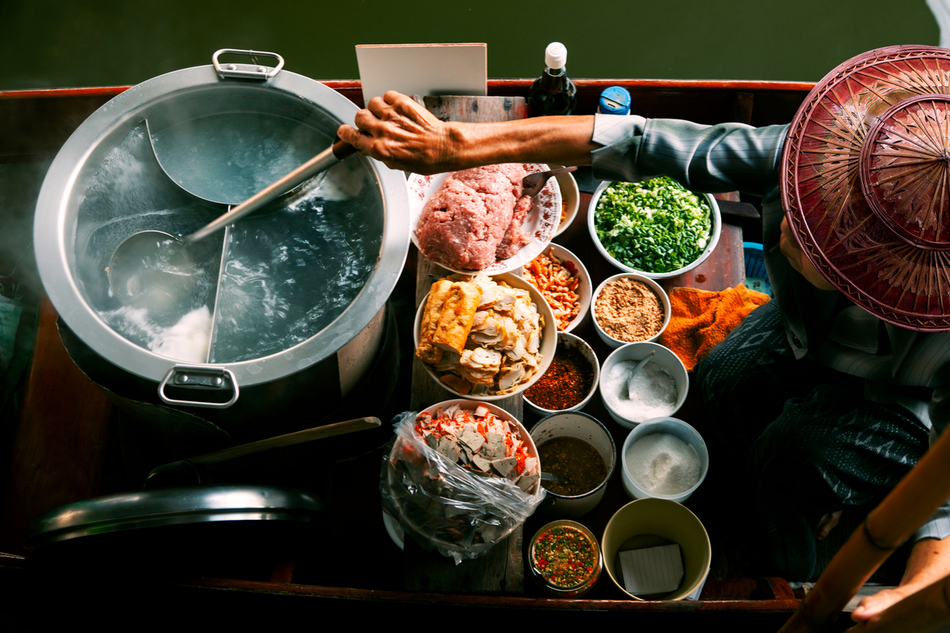 What is the Best Time to Visit Thailand?
It is crucial to start by stating that Thailand's beauty makes it a prime destination for visitors throughout the year. Thailand is among the most favorable Asia solo travel destination because of its pleasant tropical climate.
Generally, Thailand is usually hot and humid, even in winter when it is cold in most parts of the continent. Traveling alone to Thailand necessitates some knowledge of the temperatures you should expect in the hottest and coldest months. Weather patterns in Thailand follow three main trends, and thus the three main seasons are wet, cool, and hot.
Between March and May, the weather is as hot as it gets, with temperatures reaching up to 40oC. The cooler seasons feature temperatures of 300 C on the higher side and 270 C on the lower side, generally occurring between November and February. These weather patterns depend on the cities you'll be in, but the highs and lows are in the ranges stated above.
The weather may impact your adventure plans, and knowing when to visit will help you accurately determine the months to go there. The southwest monsoon winds affect Thailand's climate, which brings rain from the warm air blown from the Indian Ocean. As a result, the wettest month all over Thailand is in August. It is quite rainy from July to October. This begs the question, should you Travel alone to Thailand during the rainy months? The short and correct answer is yes. This is because even during the rainy seasons, the warm temperatures rarely drop to devastating cold. The rains fall for a short time during the day, and you get to bask in the bliss of the post-rain warmth. Due to the concentrated high levels of rainfall, some areas of the country can experience floods.
Solo travel to Thailand is all well and good, but visiting places prone to flooding during the rainy seasons would not be wise. Ensure that you do proper research on which areas to avoid when it rains or contract the services of a travel agency.
So when is the overall best time to Travel alone in Thailand? That should be between November and March.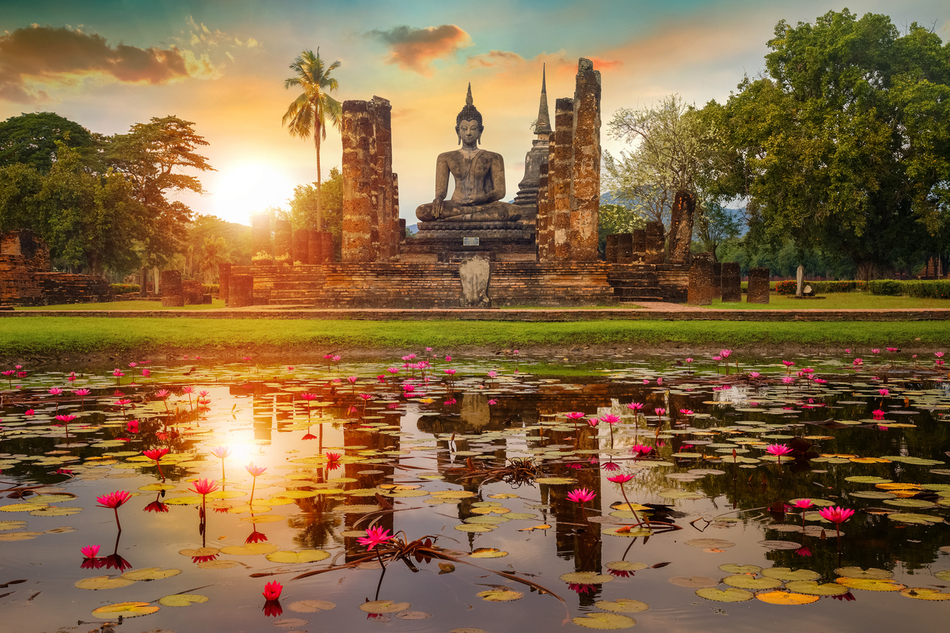 Essential Aspects To Consider For Your Solo Travel to Thailand
Thailand is a land of beauty and many prospects of Thailand adventure and fun. However, you must always be alert and avoid situations that may lead you to danger. Solo traveling and safety need to go hand in hand. Here are some ways to keep safe when traveling by yourself;
1. Be Mindful of Exploitation
Even in a country as good as Thailand, there are bound to be some unethical people who may see an opportunity to take advantage of visitors. Exploitation is quite common in areas commonly frequented by tourists, such as animal orphanages and temples.
The local government has put in many measures to combat most instances of exploitation, but extra vigilance is always advised. It is recommended to refrain from activities that may lead to you becoming a victim, especially volunteer work. Solo travel to Thailand can be for adventure, but you may want to do other activities such as volunteer work. Although volunteering at an orphanage is a noble cause, you must be careful which people you align yourself with when doing this work. Some companies that offer volunteer tourism have unethical practices that do not benefit the intended beneficiaries.
Suppose you want to visit the native tribes and villages, such as the hill tribe; on your trip, book with a trusted agency. The agency should not be associated with practices that exploit the natives or insult their traditions.
It may not seem like a big deal, but it is ill-advised to give street beggars, especially children, money. This is also a form of exploitation that keeps beggars on the streets and children out of school. If you want to help, it is advised that you find a reputable NGO where you can make your donations guaranteed to help the children.
2. Go on Day Trips and Excursions
Can you have fun alone on vacation? Travel alone to Thailand and see that is the rule, not the exception. There is more than one Thailand adventure to fill your day with inexplicable joy. Day excursions are especially quite favorable for lone travelers and groups as well.
Solo traveling may seem a bit odd, but it makes things easier because you don't have to consult a group before doing a Thailand adventure. This freedom to choose makes it easier for you to do more activities and even travel to more cities.
Different cities in Thailand are known for their various fun activities, these include;
Rock climbing in the caves of Krabi
White water rafting in Chaing Mai on the Mae Teng River
Jungle bungy jump in Phuket
Street food tours in Bangkok
Solo travel to Thailand and an endless list of fun activities seem the best way to enjoy this beautiful country.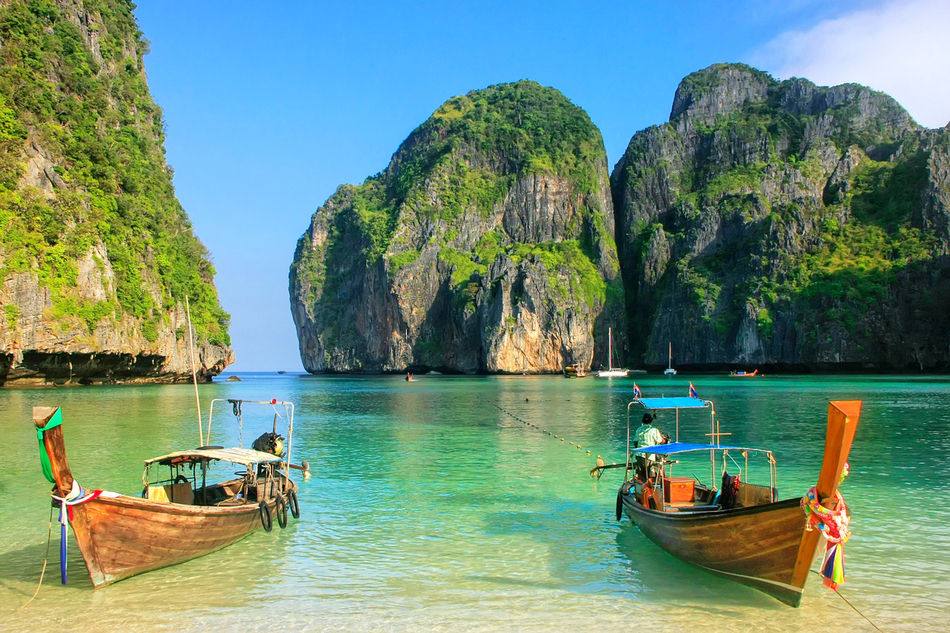 3. Getting Connected
Thanks to the internet and mobile phones, the world has become one giant global village. For this reason, it is important to always stay connected at all times. One of the first things you should take care of when you land in Thailand is to get a local SIM card.
You can choose from many SIM card providers, including DTAC, TrueMove, and AIS. Getting connected is essential because you can use the internet and communicate with your loved ones back home.
4. Keep Your Wits
Solo traveling is fun but presents a different set of challenges for you. One is to be on high alert and constantly assess all situations. Solo travel to Thailand requires you to trust your intuition and wit at all times.
It would be best if you were witty when navigating the streets of Thailand because they have been known to pose a relative degree of danger, especially at night. Walking around at night is not advisable even in your home town, and this cautious advice should be adhered to in other countries. If you get caught up and nighttime falls, use a cab app to get a ride to your hotel.
You need to be vigilant when out having fun because some unscrupulous people may see this as an opportunity to benefit at your expense. Practice common caution, such as not leaving your drink unattended because it may be spiked. You do not want to be caught unawares by an unprecedented event such as a loss of luggage, so travel insurance is advisable to replace your luggage without out-of-pocket costs. Always keep your eyes peeled to avoid being caught off guard.
5. Getting Around
When planning a Thailand adventure trip without a travel company, ensure you take care of all relevant details. After you book accommodation, you will need to find a convenient way to traverse the city.
Thailand's different sights and activities will warrant you to move from one area to the next. Solo traveling perks do not get better than the ability to move freely and quickly in different cities. The preferred modes of transport include taxis and rickshaws, which are readily available. Always ensure that you use a metered cab or settle on a price before contracting the services of a rickshaw or cab. Taxi and rickshaw drivers have been known to take advantage of tourists to make a quick buck or overcharge, so negotiating a price is vital.
When moving from one city to another, ferries, buses, local flights, and trains are the best modes of transport. For the brave, you could hire a car to get around but ensure that your travel insurance is on point to take care of any accidents or car damages.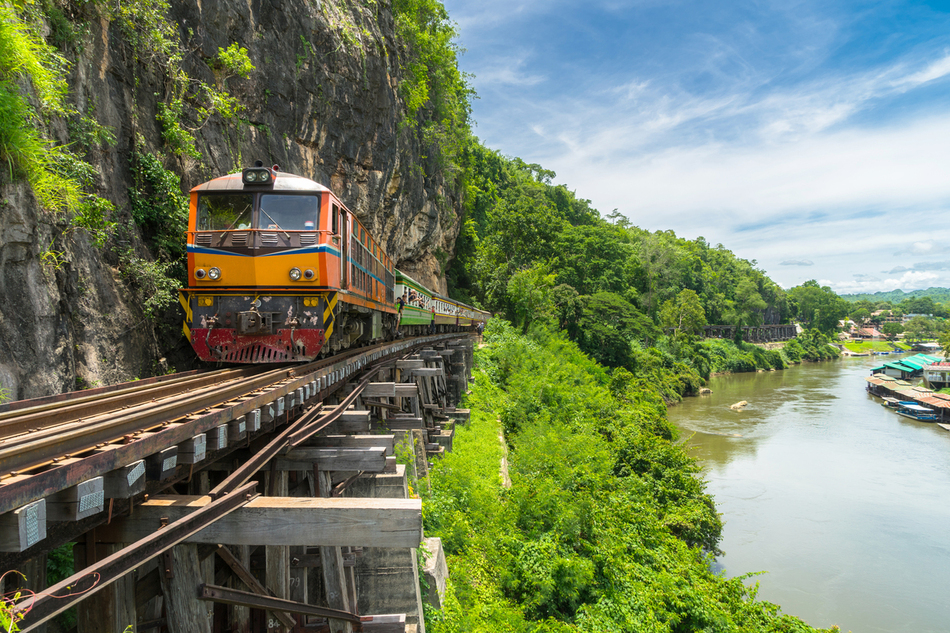 6. Saving Money
Are you a backpacker? Travel alone to Thailand and experience a culture and country that celebrates and enables backpacking. Apart from the sights and activities that draw lone travelers to Thailand, affordability also plays a massive role in attracting tourists.
It is common knowledge that when you want to travel and are on a tight budget, Thailand is where you get value for money. So how can you save money while having fun in Thailand? Here's how;
Life in Thailand is quite affordable, so fully immersing yourself in everyday life and living like a local is best. Living as the locals do means eating their everyday food and using local transport such as buses.
Nutritious, delicious, and affordable are three words that describe street food in Thailand. The variety of foods and drinks you can have at a low cost makes street food so popular. You should note that with the introduction of new foods, you may experience some stomach complications. Therefore, if you test out fresh foods and have complications, you should consult a doctor; health insurance is handy in this situation.
Booing tours before you get to Thailand may mean paying a premium. However, you should book a tour after you get to the destination because local tour companies have better and cheaper tours.
Drinking Water
There has always been wide speculation about the safety of drinking water in Thailand, which makes people prefer to buy bottled water. You will get thirsty in a country that's so hot, and buying bottled water will become quite expensive. Therefore, we recommend getting a water bottle with a purifier so you can confidently use tap water, enjoy some refreshing clean water and save money while at it.
Transaction and withdrawal fees can go as high as two hundred baht which eats into the money you could use to have fun. Lone travelers are advised to have sufficient cash with them for daily use.
7. Choosing Your Location
Thailand is a country with various attractive cities, all for different reasons, with unique experiences to offer. The location you choose will depend on the experience you want to have. Bangkok is the place to be for bustling nightlife, and Chiang Mai is known for its unrivaled local foods, culture, and winding routes for trekking.
Some other popular locations to visit in Thailand include the picture-perfect town of Pai, the party lifestyle of Koh Phangan, and the ancient ruins of Ayutthaya. If you have the time and budget for it, we recommend trying out as many locations as possible.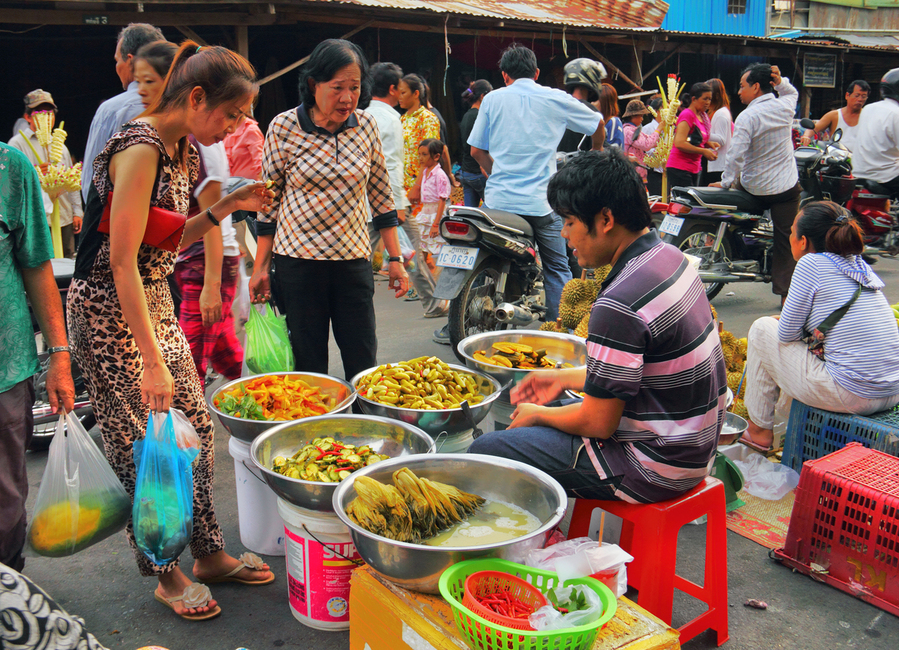 8. Health Risks
As a tropical country, Thailand has some diseases that are not prevalent on other continents. Before you embark on your Asia solo travel, you should get the recommended shots. The most prevalent diseases in Thailand are Zika virus, Chikungunya virus, and Dengue fever. These illnesses are easily treatable but, in some cases, can become fatal.
While public hospitals provide great care if you get sick, they are sometimes not up to par with the standards. Private hospitals are a better option but can be expensive when you pay cash. Therefore, you need health insurance when traveling and some disposable money just in case. Domestic animals like cats and dogs are rarely vaccinated and can transmit rabies with a bite so avoid petting them.
9. Travel Insurance
Travel insurance is perhaps the most underrated and vital aspect of a stress-free trip. Some people are unaware of the various benefits of travel insurance, which makes it an overlooked yet necessary part of planning.
Travel alone to Thailand for the experience but also ensure you are prepared for emergencies. With the many activities you will be doing, such as scuba diving, bike riding, and rock climbing, you may get hurt and need medical attention. Having a travel insurance plan helps you rid your mind of the cost implications of mishaps and accidents.
Solo travel to Thailand is made safer with Heymondo's travel insurance. The quality of the insurance packages offered by Heymondo makes this company a leader in travel insurance, especially in Thailand. Some of the benefits you obtain when you get Heymondo's travel insurance are;
The insurance company will reimburse you for the non-refundable trip expenses, such as prepaid reservations. The valid reasons for canceling a trip include legal, health, and work reasons.
All your medical expenses are covered in the event of ill health while on your trip. This cover saves you money because healthcare services can be pretty costly in private hospitals in Thailand.
Suppose you require an early return or repatriation due to an illness. In that case, the cover will take care of expenses to take you to your country's hospital and home.
The insurance will cater for cancellation expenses in the event of the death or hospitalization of a family member, which warrants you to end your trip prematurely.
The insurance covers the travel expenses of a loved one who travels to take care of you if you are injured while on a trip.
Luggage lost, delayed, stolen, or damaged will be compensated, and legal procedures are taken care of by Heymondo.
This travel insurance package offers better protection and more advantages than a health card.
The Heymondo assistance app helps you get assistance readily and at any time of the day or night.
These nine listed aspects are pretty important when you are traveling to Thailand by yourself. They also act as tips for enjoying your trip while on a budget. Travel alone to Thailand with these tips in mind; you are sure guaranteed to have the time of your life.