One of the year's eagerly awaited times is February, March, and April, renowned for college students and their spring break escape. While spring breakers may not be welcomed with open arms everywhere, the Caribbean has several locations more than happy to receive the annual college spring breakers and the party scene that comes with it. The Caribbean offers magical islands and emerald waters, making it one of the perfect spring break destinations for your next holiday, whether you're a party animal or prefer a more chilled out experience.
Any form of travel in 2021 needs one to be extra cautious, considering the coronavirus pandemic that took the world by storm in 2020. Amid your travel plans, it is vital that you purchase travel insurance for you and your family to keep you secure and give you peace of mind. The last imaginable thing you would want is to be caught unprepared in the middle of your trip. Ensure you select an insurance policy that includes Covid-19 coverage, has an online doctor you can chat with 24/7, covers you for non-refundable expenses, and has flexibility for changing dates like Heymondo.
Caribbean – 5 Destinations for Spring Break Holidays
Caribbean destinations are numerous with lots of magnificent islands, a spectacular display of cultural diversity, water sports in plenty, an active nightlife, and rich history. Some of the best Caribbean islands and countries include Puerto Rico, Cayman, Jamaica, Cuba, the Virgin Islands, Hispaniola (the Dominican Republic and Haiti), Bahamas, Cuba, and Mexico.
The Caribbean offers average daytime temperatures with lows of 30°C in the summer and highs of 20°C in the winter. During spring, the weather is generally warm with minimal rainfall. In the north, it's milder, and the islands aren't as busy during winter. The best part of a Caribbean destination for your spring holiday, besides the fantastic, culturally rich islands and great destinations to visit, is that you can afford it without breaking the bank.
Let's look at five best destinations for your spring break that you could visit:
#1: Dominican Republic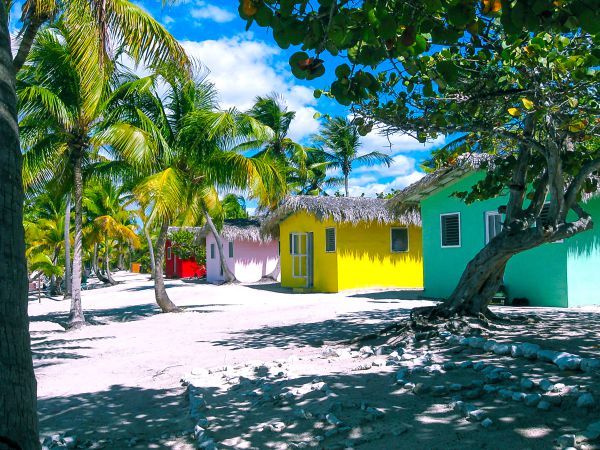 One of the most attractive features of Dominican Republic is the massive selection of all-inclusive and price-friendly resorts, giving you little reason to leave the resort after checking in. The atmosphere is laid-back, and the weather is excellent all year round, save for the sporadic tropical storm. Major US cities offering direct flights into Dominica continue to increase, indicating its popularity as a tourist destination.
The region of Punta Cana inhabits the eastern shores of Dominican Republic. One of its famous hotels is a favourable destination for families as there's a kids club, mini theme park, and water slides. While the parents relax and indulge in the spa, the children get to dine with one of their favourite cartoon characters, SpongeBob SquarePants.
Dominica offers resorts where you can soak in the local culture, zip line, swim across the turquoise waters, and visit Monkey Island or Iguana land. With swim-up bars, golf courses, and water sports centres that feature the Professional Association of Diving Instructors, it is the perfect destination for an adventurous, relaxing, family-oriented vacation.
#2: Riviera Maya – Mexico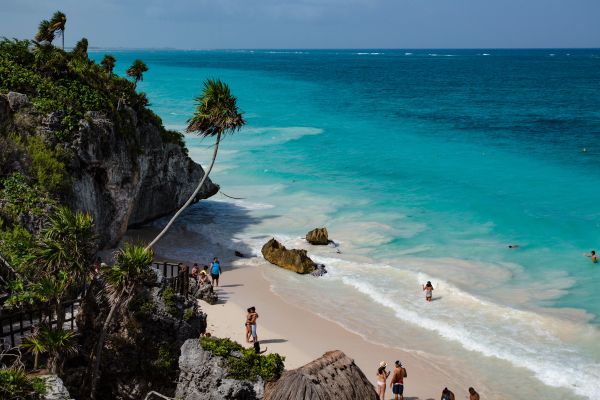 Travel to Mexico and experience the Riviera Maya's awe with over 100km of extension, its white-sand beaches, unique themes, sacred ruins, crystal turquoise waters, regal archaeological sites, sparkling cenotes, and natural parks. The cuisine is exquisite. The entertaining activities are thrilling and engaging in unique spots like lagoons, cenotes, and underwater caverns.
Flora and fauna present here display great diversity with a range of eco-tourism activities for the whole family to engage in—diving into the marine life, zip-lining into the subterranean caverns, and snorkelling under a stalactites canopy in an underground river. A lush jungle surrounds this perfect destination. It offers culture and nature facing the Mexican Caribbean, a stunning beauty, making the Riviera Maya one of the best Caribbean islands to visit.
Going around shopping is bound to get you something that will take your breath away, a take-away gift to remind you of this beautiful place. To wind down in the evenings, dining or nightclub action is available in the vibrant nightlife.
However, suppose all you'd rather do is relax away from all the excitement. In that case, you can enjoy avant-garde treatments and therapies, traditional saunas with stimulating scents, facials done with aromatic herbs, and even yoga on the beach. There's something for everyone to enjoy.
#3: Grand Cayman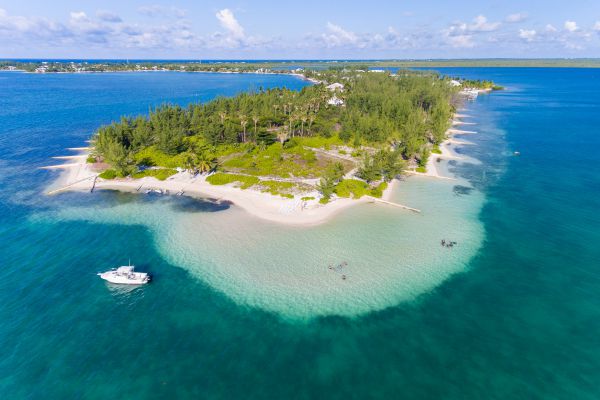 The Grand Cayman is the most sizable of the Cayman Islands. It gears you fully into vacation mode with its sunbathing opportunities and undulating stingrays. This Island offers plenty of natural attractions, including turtles, caves filled with stalactite, and lots of starfish. It oozes off the perfect atmosphere blending wonderful nature and cultural arts.
Grand Cayman is home to the prized Seven Mile Beach, a stretch of sand in the shape of a crescent offering endless possibilities. Get amazed by the sporadic Blue Iguanas at the botanic park. Enjoy the cuisines of freshly caught fish. Buy unique gifts from native artisans. Hike through the subtropical forest, and after an afternoon of snorkelling, shade yourself under the Casuarina trees.
The Grand Cayman is one of the best Caribbean islands and a great option for spring break destinations. However, the Cayman Islands may be on the higher price end with several top-range resorts, though you can find mid-range priced options. Travel in 2021 as a family to bring costs down as you can share hotel rooms.
#4: Puerto Rico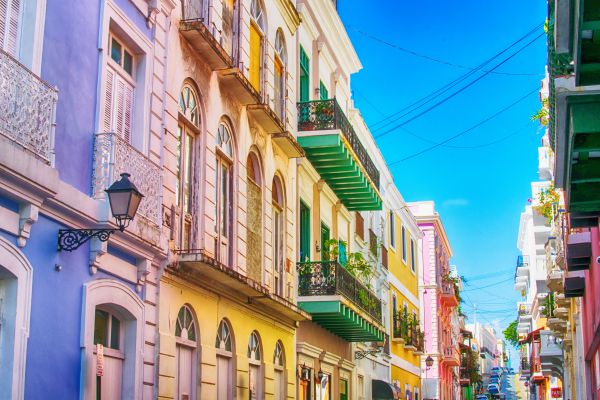 Travel to Puerto Rico and enjoy the bliss of this most-visited cosmopolitan city. It is an easy pick for spring break destinations with the most nightclubs in all of the Caribbean, including gay bars and rooftop lounges. It hosts a range of ecosystems such as coral reefs, mangroves, and rainforests combined with nature and urban adventures.
There are dungeons, tunnels, and historical landmarks that the children will enjoy immensely, combined with river swimming, hayrides, and horse riding. You can also go hiking, walk the cobblestone streets, take in the multi-coloured Spanish colonial architecture, or enjoy the coastal towns and sandy beaches.
Puerto Rico is easily one of the best Caribbean islands for a family vacation full of various cultures and ethnicities. Vieques, a small, rich-in-history town in Puerto Rico, was once the Navy's training ground up until 2003. It still holds its Old-World charm, and you'll find budget hotels, guesthouses, and bars in plenty. You do not require a passport to gain entry into Puerto Rico, and the legal age for alcohol consumption is eighteen.
You'll find low-budget inns in Puerto Rico that are not too far from the beach, and if you want to spend a little more, you'll still find something suitable for you.
#5: Bahamas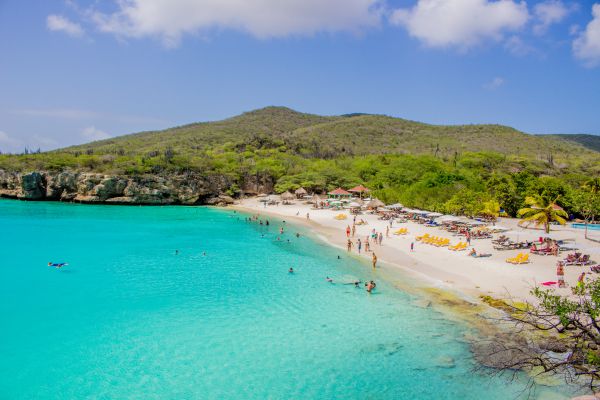 Without a doubt, the Bahamas is one of the best spring break destinations. It comprises more than 700 islands, out of which only 30 are habitable. It offers a great range of high-end resorts and Disney-like features, and budget-friendly hotels, including all-inclusive beachfront resorts, making it a favourite for family travel.
You will experience the largest water park in the Caribbean in the Bahamas, hosting a selection of waterslides and eleven swimming pools.
It is also home to one of the biggest open-air marine habitats globally, an education and rehabilitation centre for dolphins.
The Bahamas offers you a range of activities that will pump your adrenaline, such as snorkelling alongside sharks, zip-lining across the island, or riding in the tallest water slide in North America.
You can also bask in the breath-taking view atop a helium balloon or be swept away by the largest wave pool in the Caribbean.
Depending on your budget, you can engage in windsurfing and parasailing. Scuba diving and snorkelling are extremely enjoyable in the crystal-clear waters due to enhanced visibility. And the nightlife is quite exciting too with clubs running all night long and bars scenically placed by the beach. You can enjoy the Bahamas even on a low budget; you'll just need to cut off some of the activities, but it'll still be enjoyable nonetheless.
In Conclusion
There are many amazing destinations that will captivate you no matter your budget, hoping the information above offers you a good guideline to decide on your next destination of choice. Vacation time is a moment anticipated all year long, and it's best not to ruin it with a lack of sufficient planning.
Always keep safe when traveling being mindful of your food and water consumption when in a different country.
Ensure you identify local doctors and nearby hospitals before embarking on your journey. If you're on any prescription medication, don't forget to carry it with you; and remember your supplements as well.
Most importantly, don't forget to take out travel insurance in good time so that you never have to travel without it.
Additionally, with the sensitivity of the coronavirus pandemic, ensure your insurance covers you for all eventualities no matter the incident or place of occurrence. Plus, a friendly cancellation policy, flexibility in changing dates and 24/7 medical assistance by APP is an additional bonus if you select your travel insurance right, such as Heymondo.
Heymondo has great options and offers a free APP to call customer service and manage incidents with just a few clicks!