Are you planning a trip to Mexico and want to discover the best caribbean beaches?
In Mexico, there're many things you can see and do, as you can read in our article about what to visit in Mexico. For instance, around the Caribbean Sea, you can go to world-class restaurants and get accommodation in five-star hotels. If it's going to be your first time there, then you have come to the right place. This piece shares the seven best Caribbean beaches in Mexico.
Before we delve deeper into the details, ahead of your trip, remember to get your travel insurance with coronavirus coverage included like Heymondo.
With Heymondo, you can be sure that your vacation will be a smooth one because the insurance covers all possible risks. Whether your trip is cancelled, you get sick in a foreign country, or your items are lost, you can always count on Heymondo. 
Now, let us look at some of the best Caribbean beaches you should visit after getting your Mexico travel insurance!
Where Are The Best Caribbean Beaches in Mexico?
Few people are aware of some of the best Caribbean beaches in Mexico. And even if they're aware, a good number of them have never been there. However, the Caribbean coast of Mexico keeps gaining popularity across the globe due to the vast range of features available. The long coastline runs from Cancun to Tulum and receives hundreds of thousands of tourists each year. It also features beautiful highlands such as Contoy and Mujeres.
Tulum
Tulum is the place to be if you are the type of person who enjoys interacting with individuals from different parts of the world. Initially, it used to be a private beach that only receives a few visitors throughout the year, but that has changed.
The town has since been taken over by many tourists looking to have the best experience along the Caribbean Sea. That means it might not be the best spot if you're interested in finding a private place to unplug from busy daily schedules.
Once you get there, you'll notice that Tulum is a town with two main beaches (the south playa and the north playa). The two beaches are distinguished when the road from the town splits from a roundabout. That means you can easily move from one part of the Tulum beach to another. Most tourists prefer the north beach in Tulum, but they both have stunningly beautiful blue waters. You're free to go and see for yourself.
In Tulum we find one of the best nudist beaches in Mexico.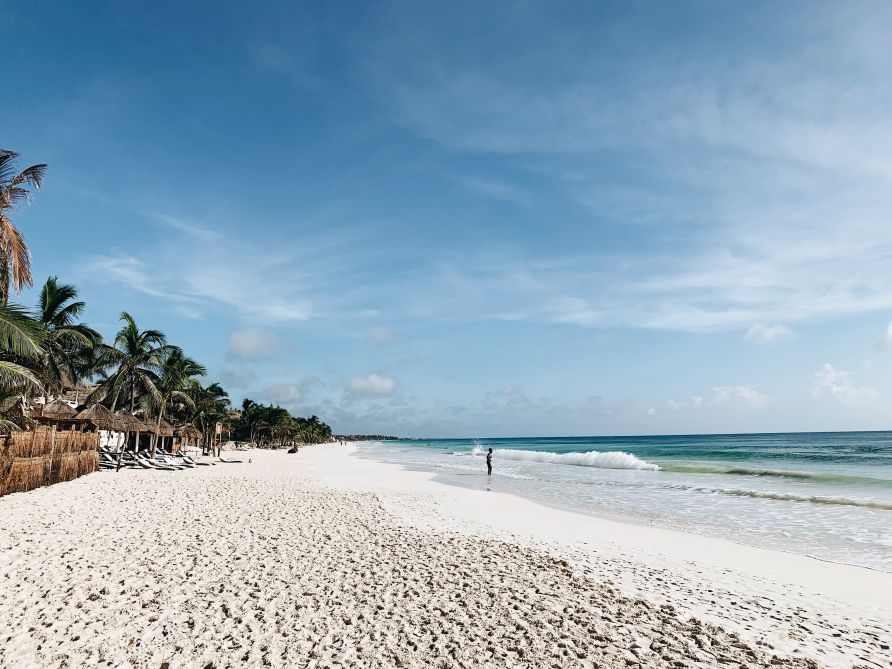 Isla Mujeres
Whether you're on a budget or you have enough money to enjoy luxurious life, Isla Mujeres is one of the best Caribbean beaches in Mexico. It can be best described as a tantalizing, peaceful, and welcoming paradise that exudes the beauty of the Caribbean Sea in the most soothing manner.
Compared to Cancun, this beach is calm and doesn't receive so many visitors. As such, you can be sure to enjoy private time with your loved ones to spice up your trip. However, that doesn't mean there's very little to do. It's still possible to do some shopping, go to amazing restaurants and try local cuisines.
The waters are crystal clear, and the beaches are lovely and white. Here, you'll find all sorts of individuals, from artists, fishermen, divers to musicians and world-class chefs. During your visit, you wouldn't want to miss the underwater sculpture museum. The project was put in place to control the effects of climate change on the reef systems.
Playa del Carmen
Playa del Carmen is not the place to be if you're looking to experience some of the best museums in the world. It might also not be an ideal destination if you're on a business trip. That's because it has many gorgeous beaches that'll make you miss your appointments no matter how much you love your job.
Playa del Carmen beaches have lovely turquoise water, white sand, and is lined with palm trees. If you ask everyone, they'll tell you about different favourite beaches, which is okay since we all have different tastes and preferences.
For instance, in Parque Fundadores, you'll find many types of people, and most of them are families. But this beach can get busy and noisy at times. If you want to go somewhere special and private, we suggest going to Calle 10 Beach. It has many bountiful beach clubs and eateries where you can try different cuisines. Playacar Beach might be your favourite spot if you want to walk on a soft terrain without too many rocks under the palm of your foot.
Cancun
Cancun, Mexico, is the place to be if you're a fun-loving individual who loves to try new things each day. There're a lot of things available for you to see and do, and the only question you can ask is about what you can't do. Cancun is found in the Mexican Caribbean, so you can easily access the Mayan ruins. That already shows that there is always something to please everyone. But since you want to relax on the beach, you should try Playa Delfines.
It's the highest point of Cancun, so you'll get a clear view of the surrounding area. You can also find a sweet lonely spot within the stretch of sand and do your thing there. But if you love to stay around other tourists, you can go golfing at one of the 15 golf courses available in Cancun and its proximity. After you've had enough fun, go shopping in Downtown Cancun because your Mexico travel insurance will always keep you safe.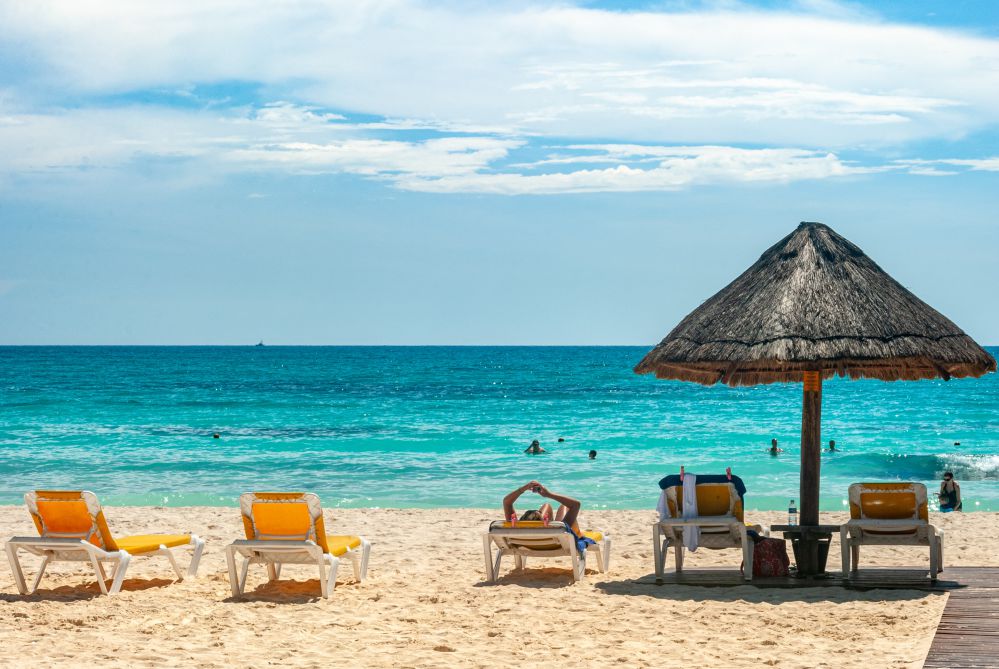 Isla Holbox
Are you going on a business trip? Then Isla Holbox is the perfect spot for you. It receives tourists.
The region can be best described as a tropical paradise where you can unplug from the mainland and have a good time with your workmates.
Isla Holbox is known for its simplicity, slow rhythm and nature. Here, you'll enjoy a lot of calm and happiness because only business people come here to have a great time. You can do a lot of things in this refreshing destination, even when there're not so many people to interact with.
The small island is located on the north coast of Mexico and enjoys a tropical climate. Being that the weather is predictable, you can plan your activities knowing that you won't be disappointed. During the hottest months of the year, you can go to Isla Holbox and enjoy the fantastic warm water. The beach is lovely and soft, so you can walk barefoot without any problem.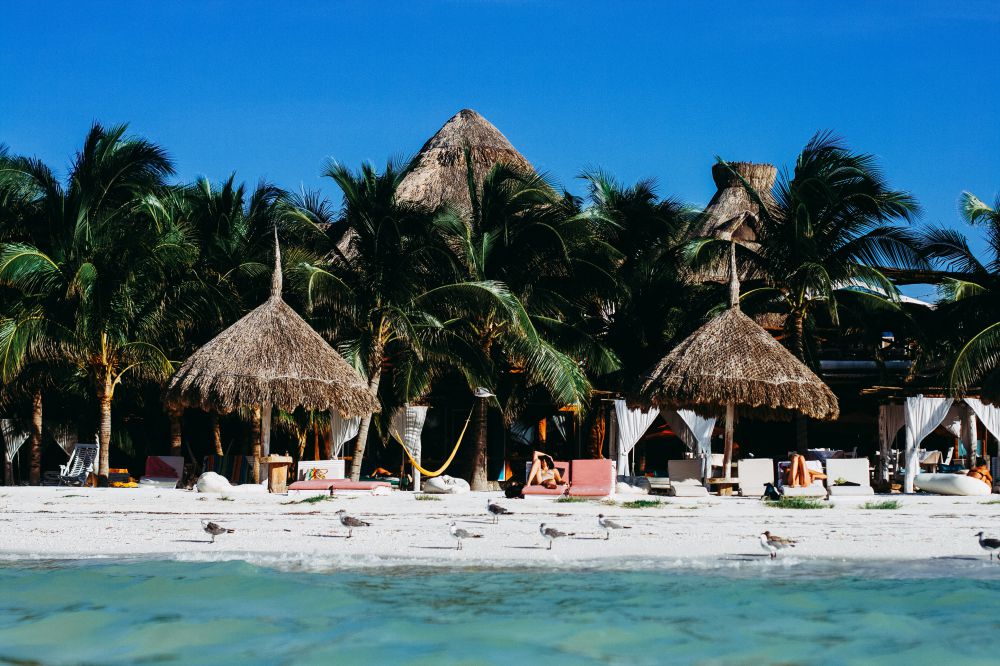 Playa Maroma
Did you know that Maroma beach is one of the best in the world? Also, it is a public beach with private access, which means you can go there if you need a high level of privacy.
The only ways to access the beach is by ordering a private lunch at one of the local restaurants with a reservation or through staying in one of the beachfront boutique hotels. Unless you do that, you won't be able to have a feel of the Playa Maroma beach.
Thankfully, if you love to stay around people, you can go to one of the River Maya beaches since most of them are public. You'll instantly fall in love with this area once you get to see it. It is a peaceful place with powdery white sand that you and your little ones can enjoy playing with. Restaurants such as Pavo Real require reservations for breakfast, just in case that's how you like it.
Cozumel
Cozumel is the right spot for you if you're a curious person, and is one of best Caribbean beaches in Mexico.
It has low historical crime rates with almost zero-crime rates in high-traffic regions. Suppose you intend to take part in some water activities for the first time, be sure to ask an experienced individual to escort you. Policies have also been put in place to keep the virus level as low as possible, so you will always be safe from the infection.
The friendly place receives many visitors during the warm months, so you'll have the chance to interact with the locals and foreigners alike. However, to avoid crossing the legal line, you should avoid purchasing illegal drugs from anyone who tries to sell them to you. If you are a nightlife person, there're many restaurants and nightclubs that'll spice up your trip to Cozumel.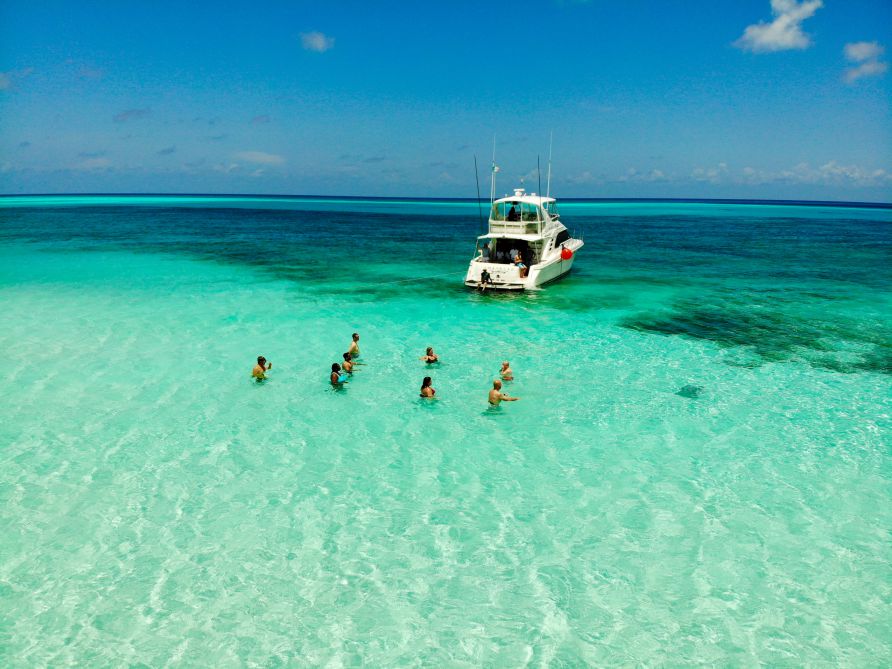 Get ready before your trip to Mexico!
While the beaches mentioned above are entirely safe and fun, you need to be extra cautious by seeking travel insurance coverage.
Heymondo has amazing travel insurances that you can purchase ahead of your trip to Mexico.
For you to enjoy your trip to Mexico  fully, make sure to prepare all your itineraries before travel as you check out the recommended places, book flights, and get yourself a Heymondo's travel insurance with COVID-19 coverage: up to 5 million medical expenses covered even in the event of infection by coronavirus, medically prescribed PCRs, repatriation home, extra lodging expenses due to a medical quarantine, when testing positive and a travel insurance coronavirus certificate, a document requested in many countries to enter. 
In addition, with the Heymondo App you get a medical chat 24 hours a day, free emergency calls whenever you need them, claims management and check your policy details.