Travel to Maldives is a true dream, it is traveling to an earthly paradise. 
An archipelago with only 203 inhabited islands out of more than 1200 existing and considered one of the flattest countries on the planet. 
Its small islands can be crossed from one extreme to another in a short time, however, mobility between them is more difficult due to their distances.
But… Can you travel to the Maldives in Covid times? Yes, of course! Thus, it is considered a Covid free destination. 
This place is much less affected by the pandemic than others, therefore, you can enjoy its islands whenever you want. You will be amazed by its atolls and seaplane trips, the true taxis of the Maldives to move comfortably between the islands.
The Maldives are the perfect destination to enjoy paradisiacal beaches with crystal clear waters and fine sand, palm trees and heart-stopping landscapes.
In addition, you can savor its rich cuisine and practice water sports. It is currently safe to travel to Maldives. Here we will also tell you about the best time to travel to Maldives.
IS IT SAFE TO TRAVEL TO MALDIVES DURING COVID-19?
Special notice:
If you plan to travel to Maldives, keep in mind that due to the current situation caused by Covid-19, both the security recommendations and the requirements and restrictions for entering the country may vary frequently.
To be fully informed, we advise you to consult the following official sources:
– International Air Transport Association (IATA)
–Maldives Ministry of Foreign Affairs
Can I travel to Maldives safely?
Yes, you can travel to Maldives safely. It is true that the islands have also been affected by the pandemic, but to a much lesser extent than other countries in the world. In fact, its president, Ibrahim Mohamed Solih, reopened the borders of the Maldives on July 15 2020, as he had announced on the 23rd of the previous month. And since then they have been open and operational.
To be safe, only the safety regulations stipulated in the country must be met. Each one has specific rules according to its current conditions and the Maldives is no less. There you must also wear a mask and keep social distance. The use of the mask is mandatory in all public places. As far as safety is concerned, it is always advisable to travel with travel insurance.
Why has the pandemic affected less there than in other places?
The islands are small and therefore it is easier to control the outbreaks, thus it is considered a Covid free destination. On the other hand, the country lives off tourism and that is why its government pays special attention to caring for both its citizens and tourists.
To move from one island to another you also have to fulfill an exit control. It is simply to check that a person does not have the virus and is not in quarantine. For this, some quick checks will be made and the temperature will be taken.
Calculate your covid travel insurance here
REQUIREMENTS TO TRAVEL TO MALDIVES
Maldives has opened its doors to all the countries of the world, without exceptions, but for this, everyone who enters must comply with security protocols. 
Do I need a PCR test to travel to Maldives?
From September 10, 2020, travelers are required to have a PCR test done within 96 hours before the first flight and, of course, this must give a negative result, as long as the stopovers do not exceed 24 hours. An accompanying statement of health must also be carried.
How do I get the declaration of health? 
24 hours before taking the flight to Maldives, although it can also be done 24 hours before arriving there, you must make the traveler's health declaration online. This form must also be filled out when leaving the archipelago. It is done through the IMUGA page. As for the visa, it will be done upon arrival and will remain free of charge. It is also essential to have a confirmed reservation for your entire trip, always in advance.
Is it necessary to comply with the quarantine upon arrival in the Maldives? 
Not! Here it is not necessary to fulfill it. And at the airport you will check that there are strict security controls to avoid any contagion. Also, there are extreme hygiene measures, for example, rest areas and seats are disinfected regularly.
Remember that to travel with peace of mind it is highly advisable to purchase a travel insurance. It will guarantee medical assistance in case of illness (including contagion by Covid-19) or accident as well as possible unforeseen events that may occur during the trip.
Calculate your travel insurance
TRAVELING TO THE MALDIVES: WHAT TO SEE AND DO IN THE ISLANDS
1- Visit Malé, the capital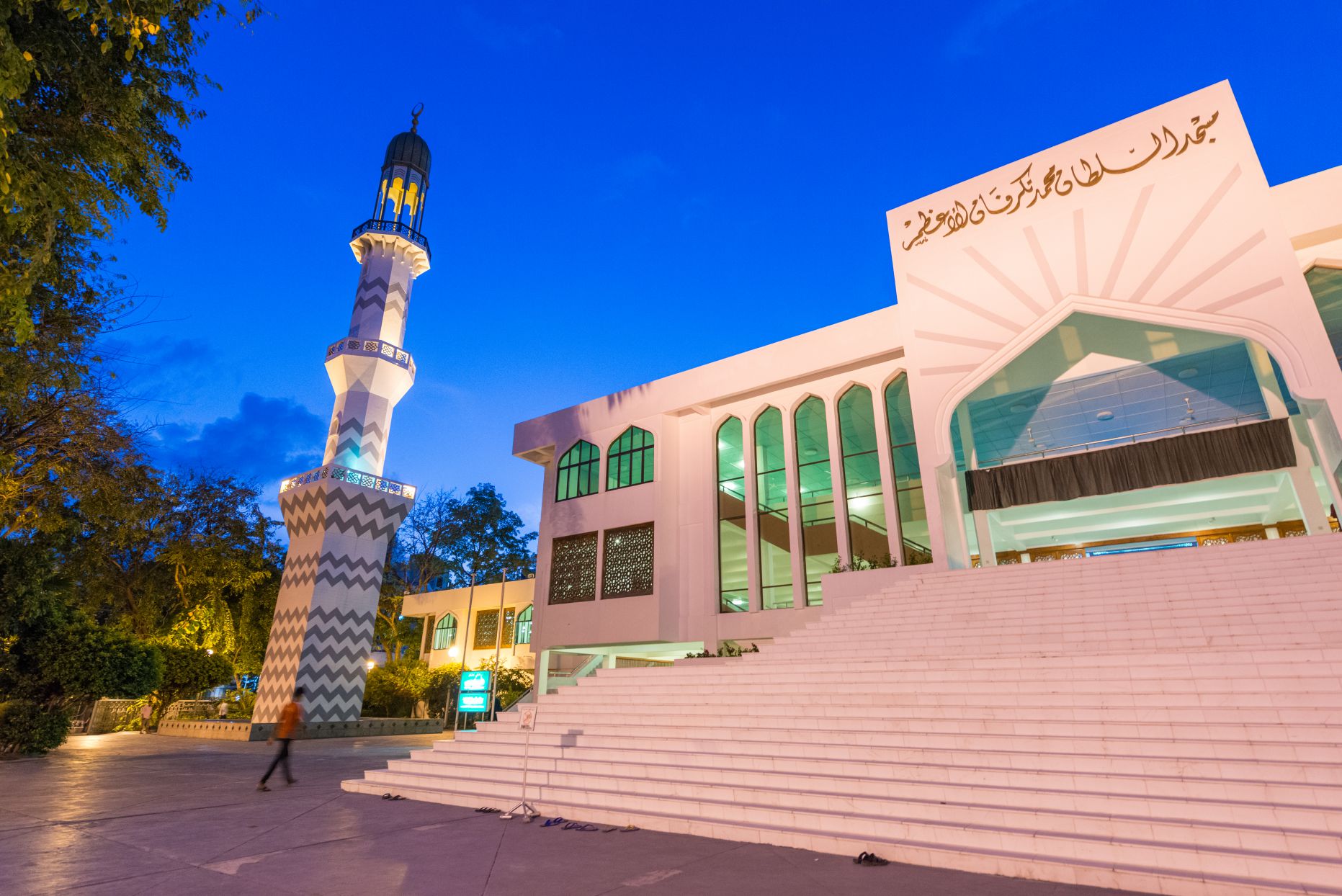 Malé, the capital, only occupies about 6 km2, and impresses with its beauty and being surrounded by water. Its modern appearance in the middle of the Indian Ocean will surprise you. It is one of the smallest capitals in the world, but the largest city in the Maldives.
In it you can not only enjoy the exquisite Maldivian cuisine and its local markets, but also discover its historical monuments, traditions, beaches and squares. Among them are the National Museum and the Old Friday Mosque.
2- Explore the atolls
The Maldives has no less than 26 atolls, but what are atolls? They are oceanic islands normally with a more or less circular shape with a lake in the middle. Atolls of the Maldives are all natural and all of a singular beauty.
Surely you have seen them in documentaries sometimes! You can move among them by seaplane, ferry or boat. If you like adventures and know how to dive, you can also discover the rich underwater flora and fauna that the atolls hide under their waters.
3- Snorkeling and diving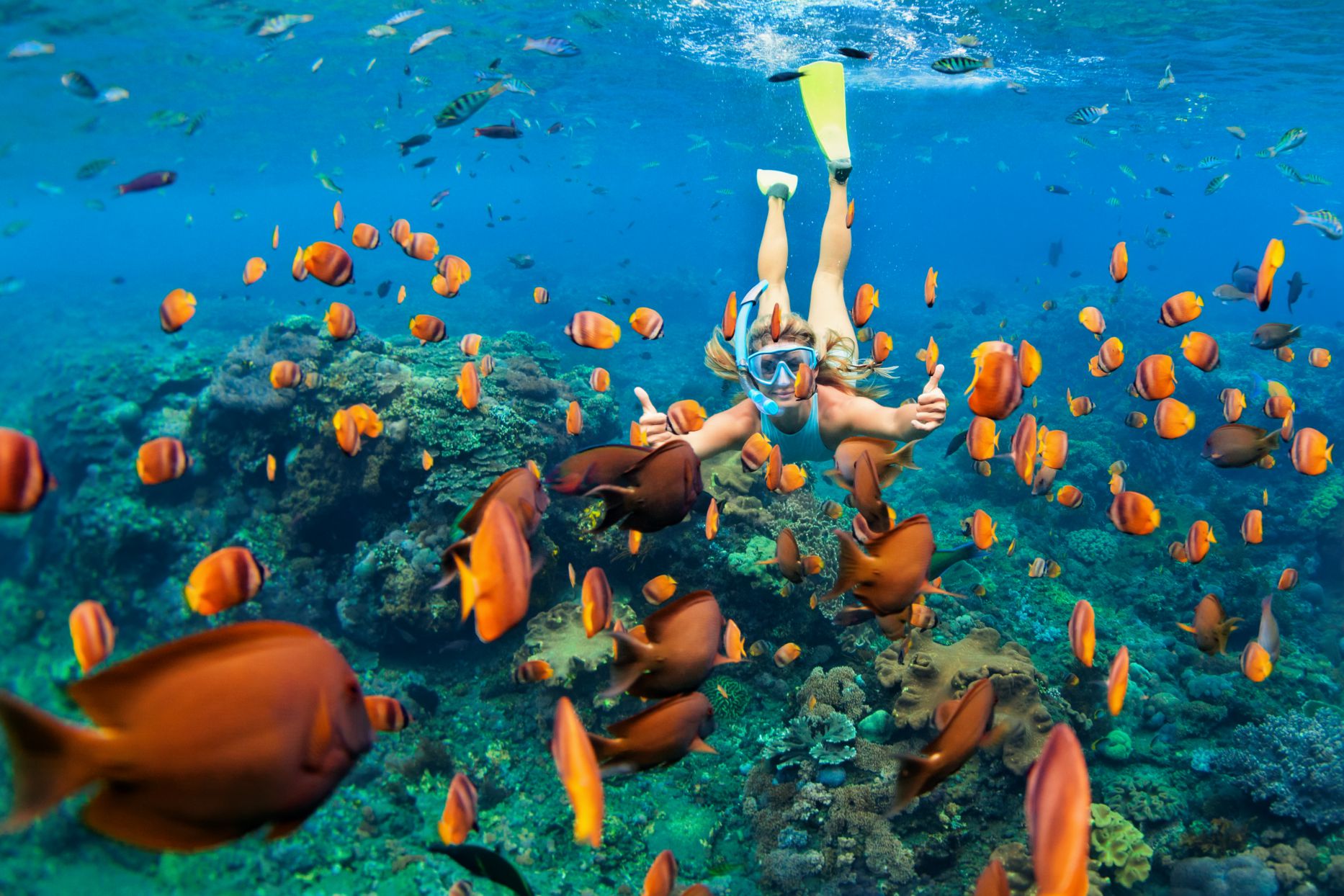 No one should leave the Maldives without exploring its seabed, either by diving or snorkelling. If you don't have knowledge of diving, you can explore its waters with the famous snorkel tube. It does not require any preparation.
Would you like to explore the coral seabed of the Maldives? So, opt for scuba diving. Here you can find from small coral fish to different types of sharks and rays. And if you go to Vaadhoo Beach, known for its bioluminescence, you will be amazed! You will see marine organisms with their own light that magically illuminate its waters.
4- Excursion to a sandbank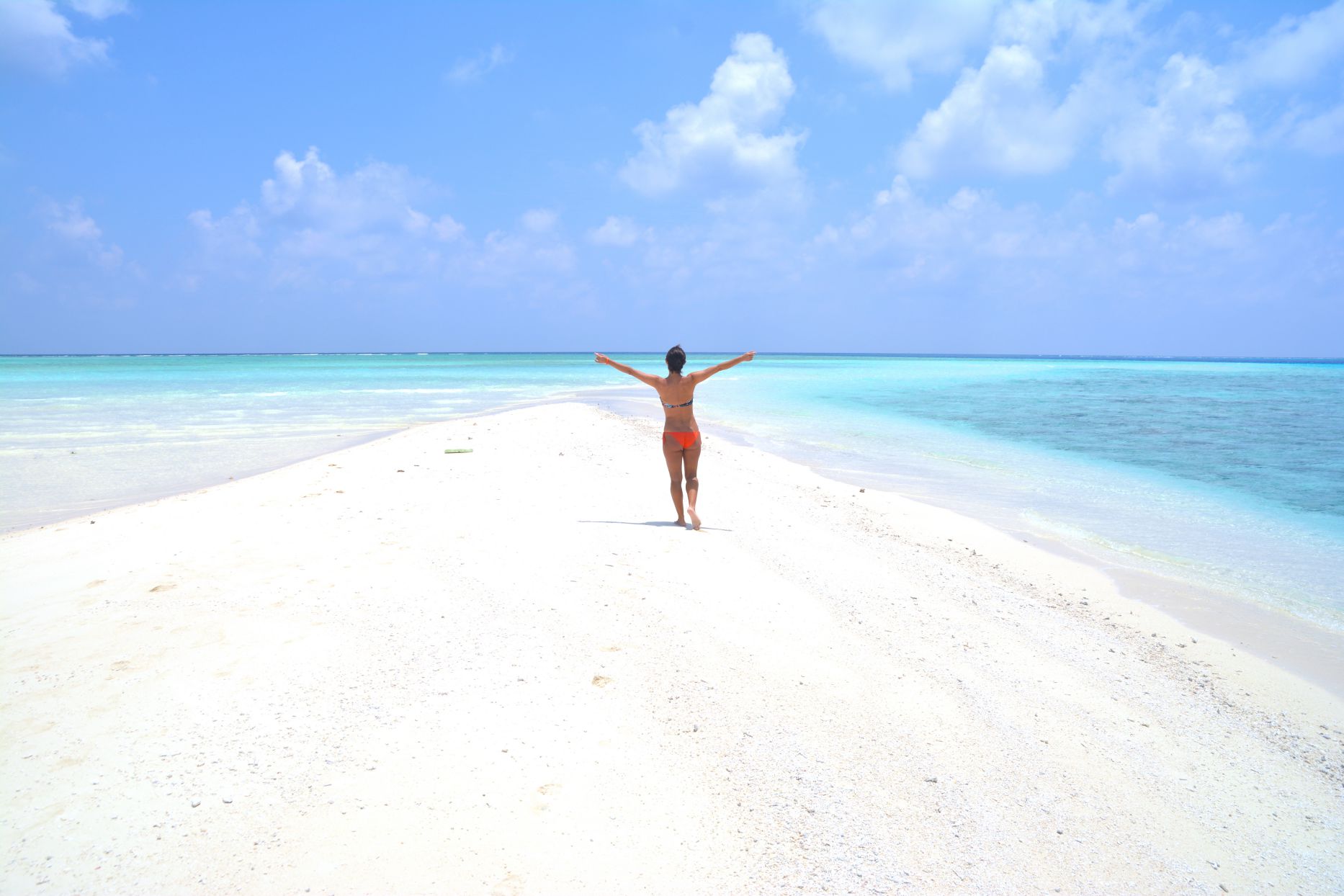 In Maldives it is common to see sandbanks, large accumulations of sand left by the waves. Among the islands of the archipelago, Baros stands out, where the sand is deposited, forming a spectacular landscape.
The hotels organize excursions to the sandbanks and these can even be booked with a romantic dinner included or a snack. A show that should not be missed if you are going to travel to the Maldives.
5- Try typical dishes
You cannot leave the islands without tasting their culinary delights. Seafood is the main protagonist of its dishes, although the Maldives also stands out for always using fresh products. Bajiya is a stuffed snack, made with a very nutritious dough.
Garudiya is like a cooked fish broth and is accompanied by rice. Gulha is a kind of fried fish meatball with onion, coconut, lemon juice and spices. Another star dish made with fish is theluli kavabuu, and the mashuni is the most popular breakfast.
6- Relax in a resort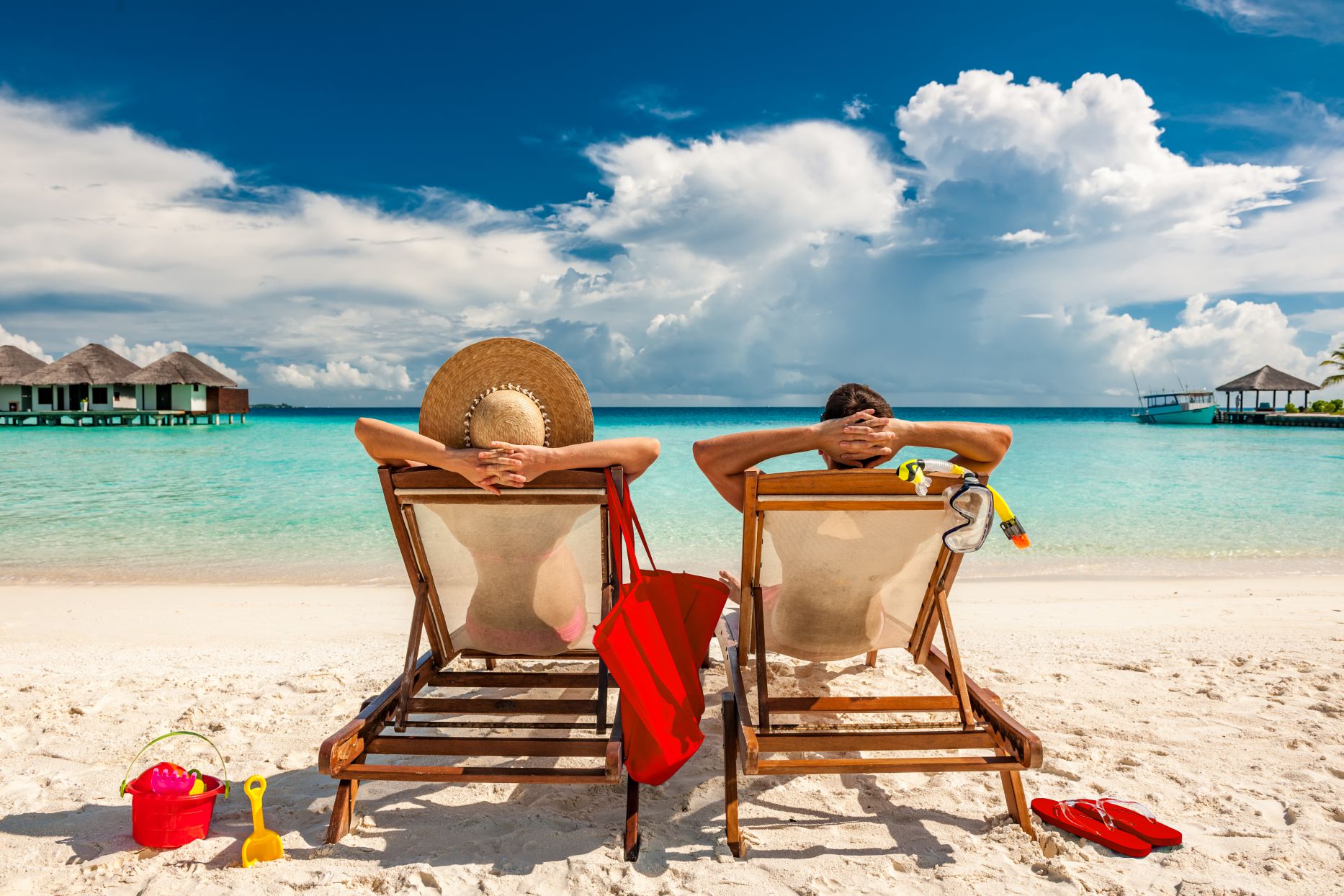 To make your vacation unforgettable, you should stay at a resort! They offer an unbeatable quality of service and customer service and have a wide range of activities and local information.
Whether you like local or international food, a resort offers you the possibility of eating both. Its facilities are so complete that you will not miss anything during your stay, many of them even offer wellness services.
7- Contemplate sunsets and sunrises
Nothing better to rest and disconnect than to enjoy a calm, beautiful landscape surrounded by turquoise waters. If you are in Maldives, it is your opportunity to see some of the most beautiful moments of the day, which are sunset and sunrise from any of its innumerable islands.
And the best time to travel to the Maldives to enjoy its contrasts is any month of the year, since its average temperature is 30ºC. Although depending on the activity you want to do, it is better to go in the dry season or in the rainy season.
TRAVEL PEACEFULLY WITH A TRAVEL INSURANCE FOR MALDIVES
Wherever we go, it is always a good idea to make sure to have a coverage in the event that anything happens. By buying an insurance, you will not only gain peace of mind by having medical assistance, but you will also save money and be protected 24 hours a day.
Heymondo travel insurance has just what you need to travel without worrying excessively about COVID-19. 
All the policies indeed cover medical assistance in case of coronavirus infection, medical transfer, repatriation in case of testing positive, PCR test with medical prescription, extension of hotel stay due to medical quarantine. 
Also, in the event that you cannot travel due to one of the covered causes, if you have cancellation coverage, you will be reimbursed.
Today it is safe to travel to the Maldives and an opportunity for travelers who want to explore paradisiacal destinations like this one. 
However, it is always advisable to purchase a travel insurance for the Maldives and any other destination. In addition, with the Heymondo App, you will have a 24-hour medical chat and free emergency calls in case you need medical assistance, which allows you to manage any incident easily and quickly.