Are you looking for an amazing travel destination? Well, why not visit Costa Rica? As one of the most popular destinations in Central America, there are many things to do and see. This article will outline all the entry requirements and some must-visit sites in this wonderful country.
Is it safe to travel to Costa Rica during Covid-19?
Yes, it is safe to travel to Costa Rica as long as you abide by all Covid-19 protocols and precautions. With the Covid-19 pandemic, travel as we know it certainly has changed. But what is traveling to Costa Rica like right now? With some key changes and precautions, visitors can still experience all of the beauty that this country offers! Beautiful beaches with warmhearted locals await you, in addition to green mountains covered by diverse wildlife.
Is it safe to travel to Costa Rica? Don't worry about the Covid-19 pandemic as long as you adhere to pandemic protocols. Visitors must maintain social distance; avoid shaking hands and overcrowded places. If you observe these regulations among other Covid-19 precaution measures, you will be safe.
COSTA RICA COVID-19 SAFETY TIPS
These are some of the Costa Rica entry requirements covid tips to help you protect yourself against COVID-19 during your visit to Costa Rica.
1) Wash your hands thoroughly with soap and water, including washing under fingernails or between fingers for at least 20 seconds.
2) After being in public areas, before meals, after coughing or sneezing, always wash up when dirty.
3) Apply moisturizing skincare products after hand cleansing is an essential step for keeping skin hydrated and preventing further abnormalities
Remember that you can spread the virus to others even if you don't have symptoms, so wear a cloth face cover when out in public. The mask should be placed on your mouth and nose. Note that children who are below two years and who have trouble breathing should not wear face masks. Continue keeping 6 feet between yourself and other people while wearing this nifty piece of equipment! Observe all these Costa Rica entry requirements covid tips and you will have nothing to worry.
Requirements to travel to Costa Rica
Even though it is safe to travel to Costa Rica, you need to follow the security and health requirements decided by the Government. Also, before traveling it's very important to check official sources.
Is PCR test necessary to enter Costa Rica?
A PCR is not necessary to enter Costa Rica during the Covid-19 pandemic, but it may be required if you have been in contact with an infected individual and show symptoms of infection.
Is it necessary to quarantine Covid in Costa Rica?
It is not necessary to quarantine for Covid in Costa Rica. If you are showing symptoms of infection with the virus, please contact your travel insurance to be supported and follow the doctor's advice.
Is travel insurance for Costa Rica mandatory? 
No. Starting April 1, 2022 the temporary immigration measures for entering Costa Rica – put in place due to the COVID-19 pandemic – are repealed. This eliminates the requirement to complete the epidemiological form known as the Health Pass and the requirement of medical insurance for unvaccinated foreigners. 
However, it is recommended to purchase a Covid travel insurance before traveling to Costa Rica to get covered the costs if you get sick while traveling.
It also includes coverage should an outbreak occur while you're visiting abroad so your stay will continue unaffected – even with reservations at hotels!
To ensure you are properly covered during your visit, please make sure to purchase a Covid travel insurance like the one Heymondo offers.
Heymondo also offers a covid travel insurance certification with every purchase. 
 In addition. It includes important details about what's included with each plan, so there are no surprises later on!
Travel insurance for Costa Rica!
Travel to Costa Rica: what to visit on the island?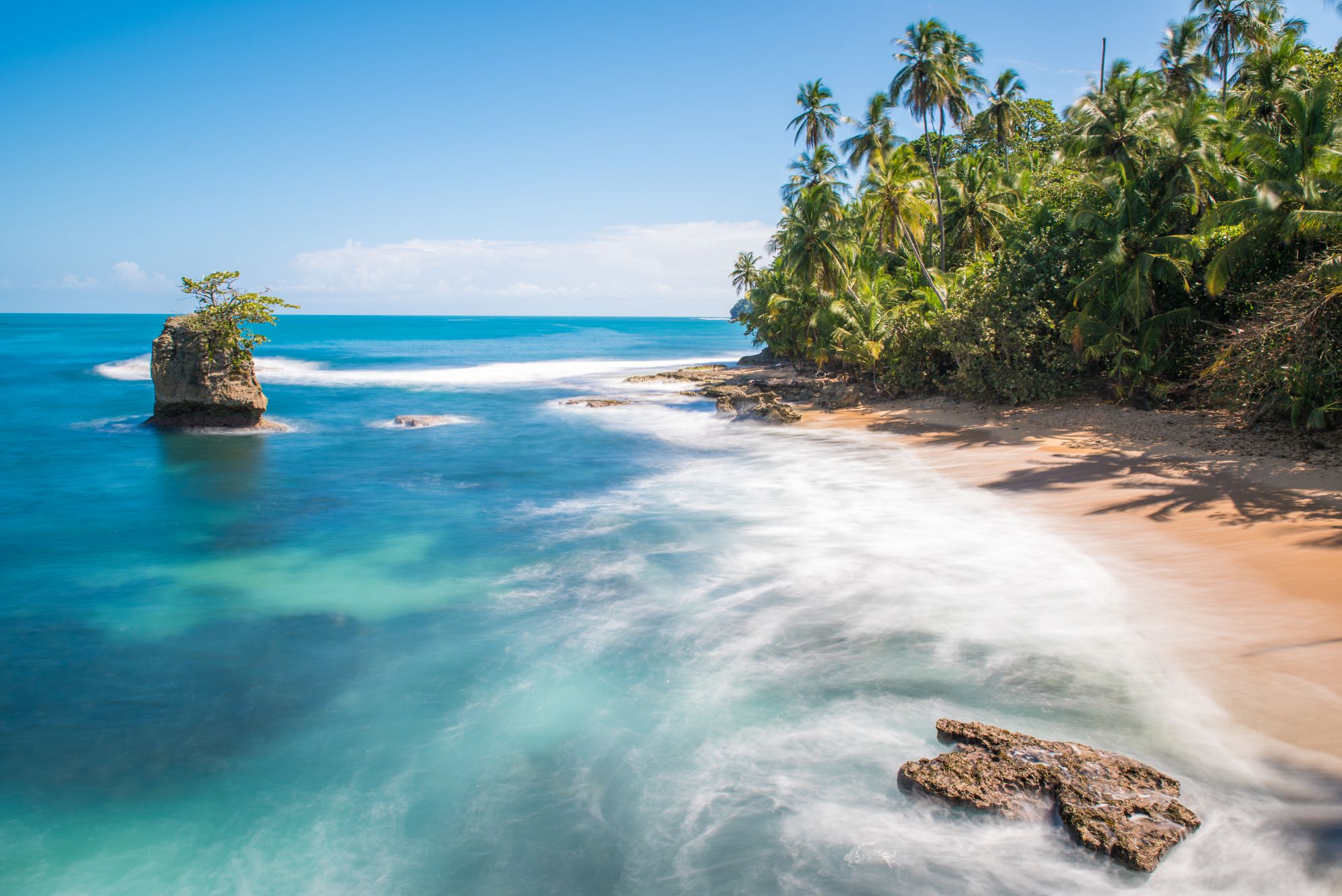 The country is a popular destination for divers and eco-tourists alike. Costa Rica has many travel destinations, but there is something for everyone. We recommend these areas during your Costa Rica visit.
Visiting San José, the capital city
The chances are that you never thought of visiting San José when planning your Costa Rica trip. After reading this commendation, it is probably the first place you will visit. This city is a hidden gem with some truly amazing scenery to explore. And don't worry about the traffic; it is not all that bad.
Take your time exploring the city of San José, Costa Rica's cultural capital, with its museums and vibrant nightlife. Explore historic neighborhoods like Barrio Amón, where colonial mansions have been converted into contemporary art galleries. You can also visit one of many farmers' markets on Saturdays to experience local culture while eating fresh produce grown by some talented locals!
Relaxing on the beach in Puerto Viejo
One of the best things about visiting Puerto Viejo is that there's plenty to do despite being a small town. The activities are less than 30 minutes away, which is perfect because some tours in Costa Rica can have very long travel times. With lush rain forests and beaches with wildlife nearby, it's one of the most relaxing places on earth for nature lovers who want a bit more adventure too!
Walk-in Costa Rica National Parks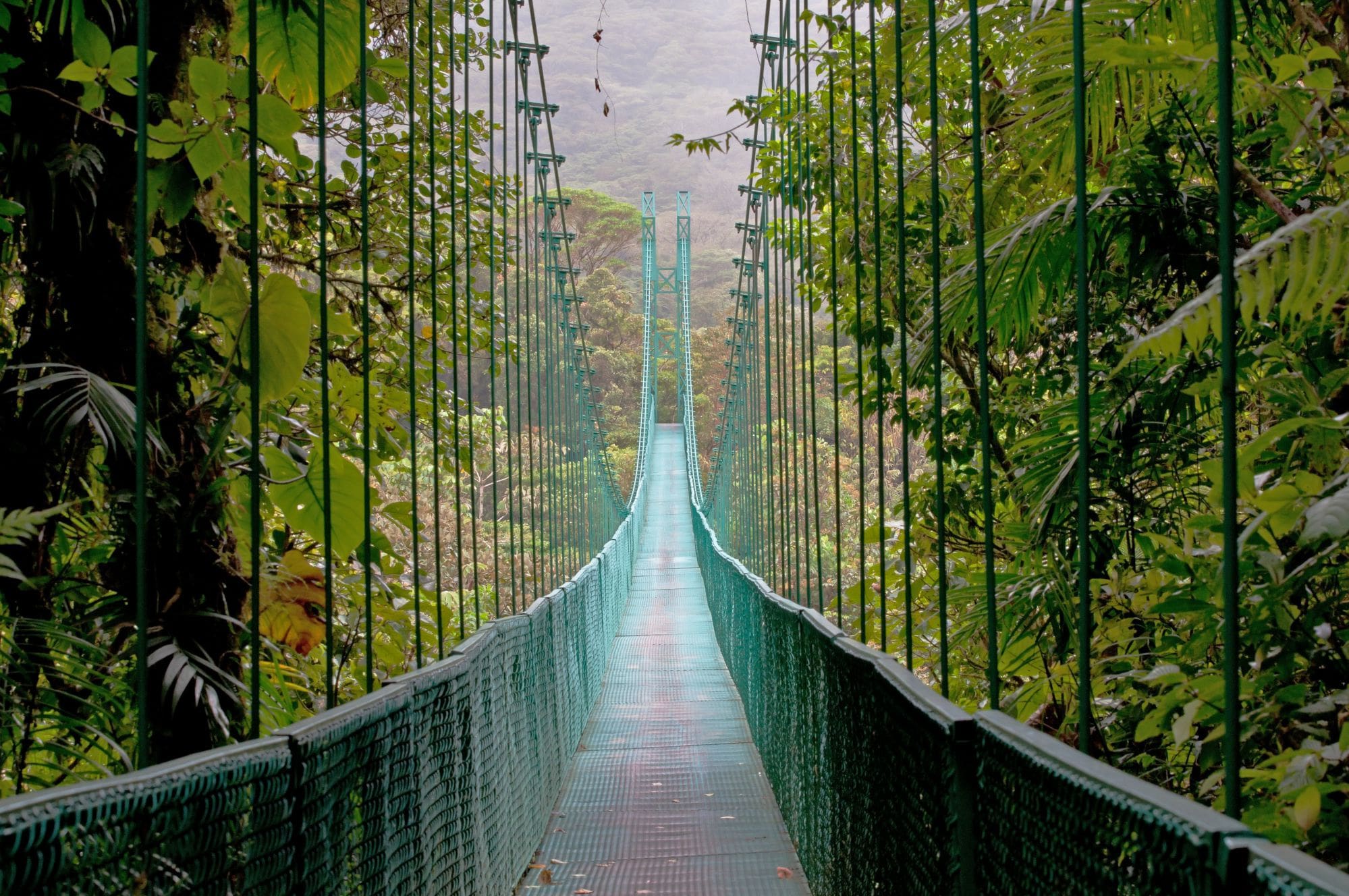 Costa Rica is known for its nature parks. Thanks to an abundance of rain forests, these are some of the most fascinating in existence. Venturing through them can be a great idea as they're home to many different wildlife species, including sloths (which you might see while hiking), toucans, and more!
One of the most popular national parks is Manuel Antonio. This park has a beach that's perfect for swimming and snorkeling, as well as wildlife tours to see animals such as monkeys and sloths in their natural habitat. Another great place to visit nearby is Poás Volcano National Park which can be reached by taking just an hour's drive.
Costa Rica Monteverde
Located in the heart of Costa Rica, Monteverde is a haven for adventurers and naturalists. The beautiful mountain town has plenty to offer visitors with its strong sense of community, delicious food, and exciting adventures. The Monteverde Cloud Forest Reserve is one of the most popular attractions in Costa Rica, with its mystical misty forest trails and stunningly diverse wildlife.
Visiting the volcanoes Poás y Arenal
The Arenal Volcano is another popular site to visit as it's one of the most active volcanoes on Earth! The area around Mount Volcán Arenal was declared a UNESCO World Heritage Site because it has an abundance of wildlife and is home to many communities with a rich culture and strong traditions. It's also famous for its natural hot springs, where you can soak in the bubbling water that comes from deep within the volcano!
Poás Volcanoes are considered both beautiful and dangerous as they provide access into two craters with hot springs and pools, which change colors throughout the day from emerald green to fiery reds, blues & yellows- what great photo ops!
Hiking at Chirripó
Chirripó National Park is a beautiful place to hike as it's the closest Costa Rican mountain with high peaks above sea level and has views from its summit of both Pico de Orizaba in Mexico and Cerro El Sol. The most popular route up Mount Chiqui-Chiquita climbs over 600 meters (2000 ft) in about three hours and offers a beautiful view of the Costa Rican Central Valley from its summit.
Turtles watching in Tortuguero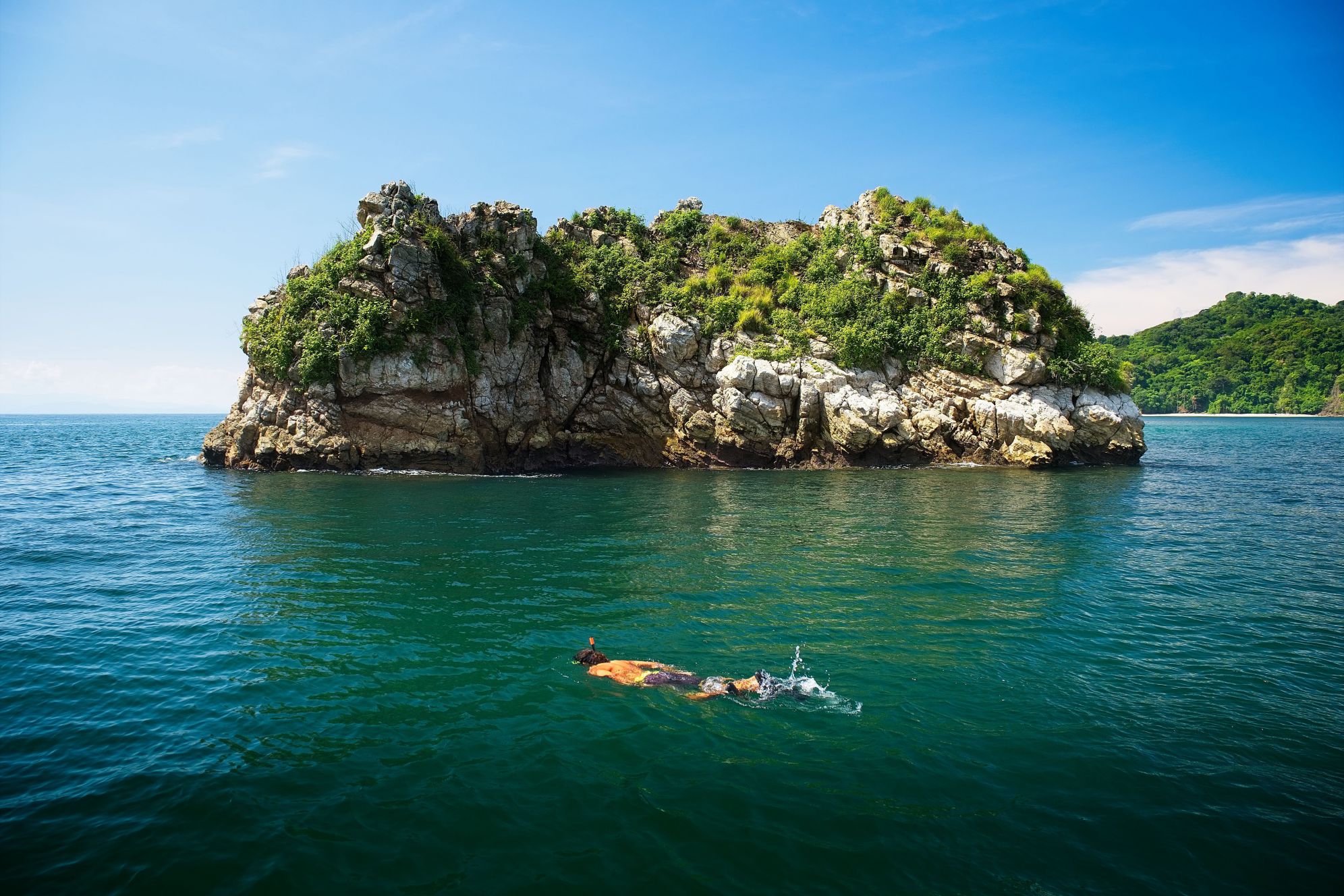 Tortuguero National Park is one of the most popular tourist destinations in Costa Rica due to its dense rainforest and abundant wildlife. It is home to an abundance of plants and animals that can only be found here, such as over 300 species of birds! The area is also renowned for a large population (over 900) of green leatherback turtles that nest on the beach in Tortuguero. You will enjoy watching these turtles as they rest in the sand. Also, you may be lucky enough to see them hatch!
Diving in Coco Island
Coco Island is a very popular destination for diving enthusiasts. It features an impressive variety of marine life with visibility up to 100 feet! The island includes the largest fringing coral reef in Central America and offers great opportunities to see turtles, octopuses, barracudas, or even sharks. You can also enjoy snorkeling with sea lions, stingrays, and even humpback whales.
Travel safe with international travel insurance for Costa Rica
Costa Rica is a beautiful country with lush green landscapes, stunning waterfalls, and active volcanoes. If you are planning to travel here soon, be sure that you get your heymondo travel insurance for Costa Rica first! It will protect you from any unforeseen events like medical expenses or even lost luggage during your journey.
Through the exclusive Heymondo Assistance App you will be able to consult your queries with a doctor in the medical chat available 24 hours a day and resolve minor setbacks, saving time and money.
US nationals do not require a visa for stays of up to 90 days when entering Costa Rica, except those with travel restrictions such as Canadians or Mexicans. When you enter the country, officials will stamp your passport and put an entry date on it. Note that there is no way to extend your stay.