The coronavirus crisis greatly impacted almost every country. As a result, each country came up with several rules and regulations to contain the spread of the disease. Although the covid crisis, Egypt is available to travel on.
From the tombs and temples to the famed Nile River, Egypt is home to dazzling treasures. Every adventure-enthusiast should aspire to visit them!
There is a wide array of amazing recreational facilities in Egypt. Some of them are scuba diving, covering the large tracts of desert, basking in the great Sinai beaches and other fun activities. It is the country that perfectly combines relaxation, culture and adventure.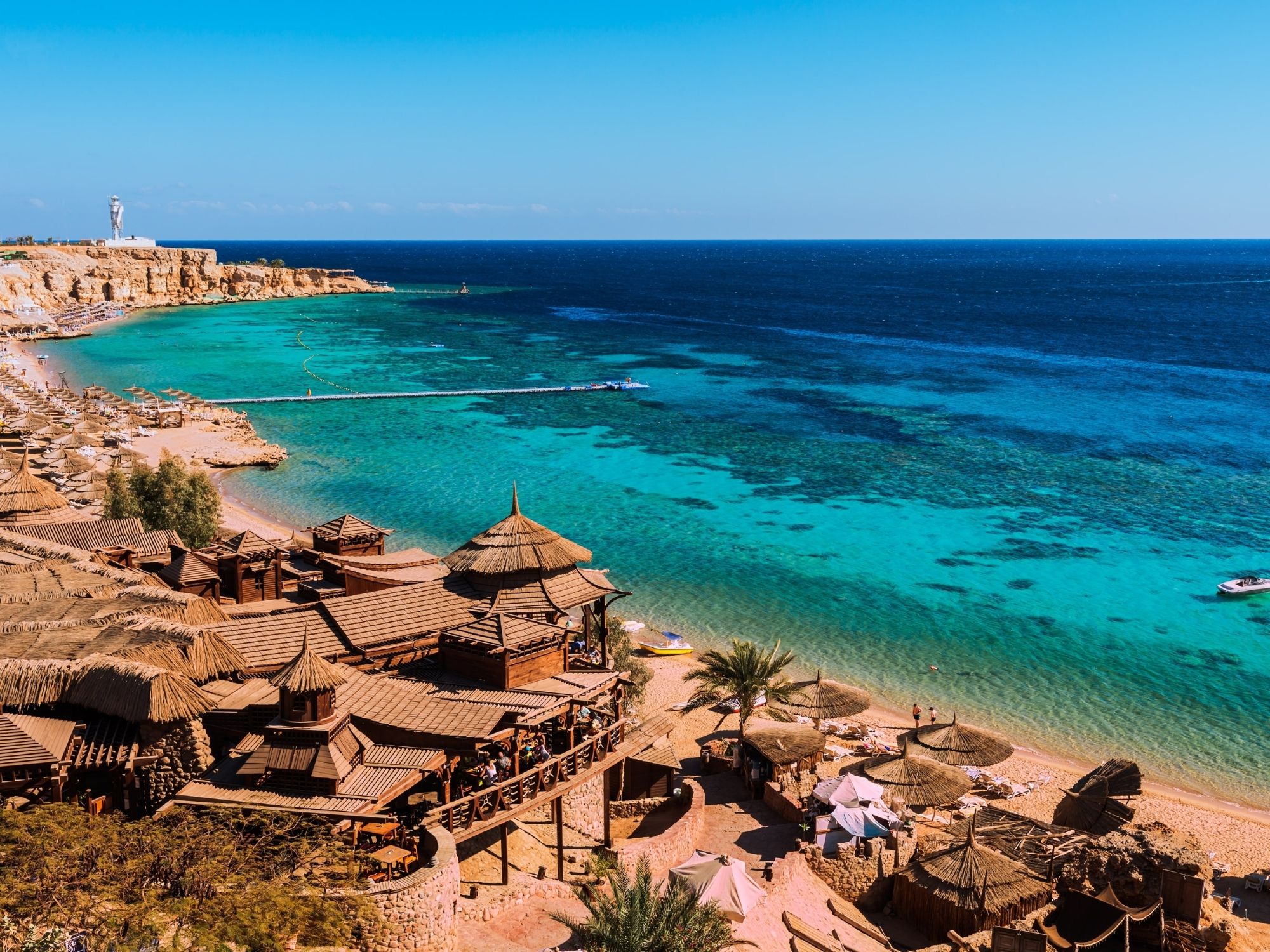 Is It Safe to Travel to Egypt in 2021?
Among the countries that were affected by Covid-19, Egypt was swift to respond to the outbreak when they closed their borders early in 2020, banned international flights, and imposed nationwide lockdowns. However, international travelers started being allowed to fly into the country in July last year, if they adhered to the established travel guidelines.
These guidelines include showing a valid coronavirus test certificate issued not more than 3 days before your flight to Egypt. Also, you need to have a valid health insurance that covers Covid-19. This means that it is possible to travel to Egypt from the USA, UK, Canada, China, Japan, Thailand, Paris among others given that these guidelines are adhered to.
However, it is always important to check with official sources before planning for your trip to Egypt.
Travelers from coastal governorates such as the Red Sea, South Sinai, and Marsa Matrouh, that are not in a position to provide proof of a negative test are expected to take the test and isolate themselves as they await the results. This test comes at a cost of $30. In the event they test positive, they will isolate themselves for 14 days.
Furthermore, it is advisable to have a travel insurance in place to be safe during your stay in Egypt, or any other foreign country.
Speaking of travel insurance, Heymondo is a top company that provides travel insurance to both short-term and long-term international travelers. They also cover the necessary medical expenses in the case you contract coronavirus during your stay in the country. 
What Do You Need When Traveling to Egypt During Covid-19 Pandemic?
As a tourist, you can find yourself wondering, "Is Egypt safe to travel?" To travel to Egypt during the Covid-19 pandemic, you need to have the following:
COVID Test

Travel insurance

COVID vaccine

Talk to your doctor

Airline's health requirements
For further information, please check the Egypt Travel Advisory before traveling from the US or if you are travelling from a different country, check your government recommendations before traveling.
Covid-19 Test
It is mandatory to get a viral test 1 to 4 days before traveling to Egypt. More so, do not travel in the event you are sick, turn out positive, or were exposed to Covid-19, and do not travel with a sick person. Make sure the certificate is in Arabic or English, and from an accredited laboratory.
Travel Insurance
Before traveling to any foreign country, it is crucial to have a valid travel insurance to meet your health needs during your stay in the country, and Egypt is no exception. Find a reliable travel insurance provider such as Heymondo, to guarantee your medical care needs if you fall ill in Egypt.
Covid-19 Vaccine
If you are eligible for the Covid-19 vaccine, you are supposed to get the vaccine. Also, you need to wait for a minimum of two weeks after administration of your second dose to travel. The reason for this is because your body needs time for it to build immunity after receiving any vaccination.
Airline's Health Requirements
In case you're traveling by air, check your airline's requirements regarding matters such as test results, health information and other documents. It is also important to check with the Department of State, Bureau of Consular Affairs to obtain information about entry requirements and the imposed restrictions that could affect travelers.
Talk to Your Doctor
Before making an international travel, you need to talk to your doctor, and especially if you have an increased risk of severe illness if you contract Covid-19.
Covid-19 Restrictions in Egypt
When traveling to Egypt, wearing of masks is a mandatory requirement on all taxis and public transport, and enclosed public areas. You could get charged for failing to wear a mask. Public gatherings are strongly limited, and restaurants and cafes operate at limited capacity. There are also stringent hygiene measures to limit the spread of the virus.
When you land in Egypt, you are expected to follow the entry requirements, and also display proof of health insurance and a negative PCR test that was taken within 1 to 4 days before the date of departure.
Also, during your travel, avoid crowded areas, use a sanitizer or wash your hands regularly, and keep 6 feet distance from people that are not traveling with you. In addition, before you travel back to your country, it is compulsory to get tested three days before your flight's departure. The test result has to be negative before you travel back from Egypt.
What to See in Egypt?
Now that you know everything you need to plan your trip, It's time to enjoy everything Egypt can offer you.
Egypt is plenty of dazzling architectural structures, historical artefacts, and relaxing places. There is literally something for everyone there. It has so many activities for travelers to do and see. Here are some of the top tourist destinations in Egypt.
Historic Cairo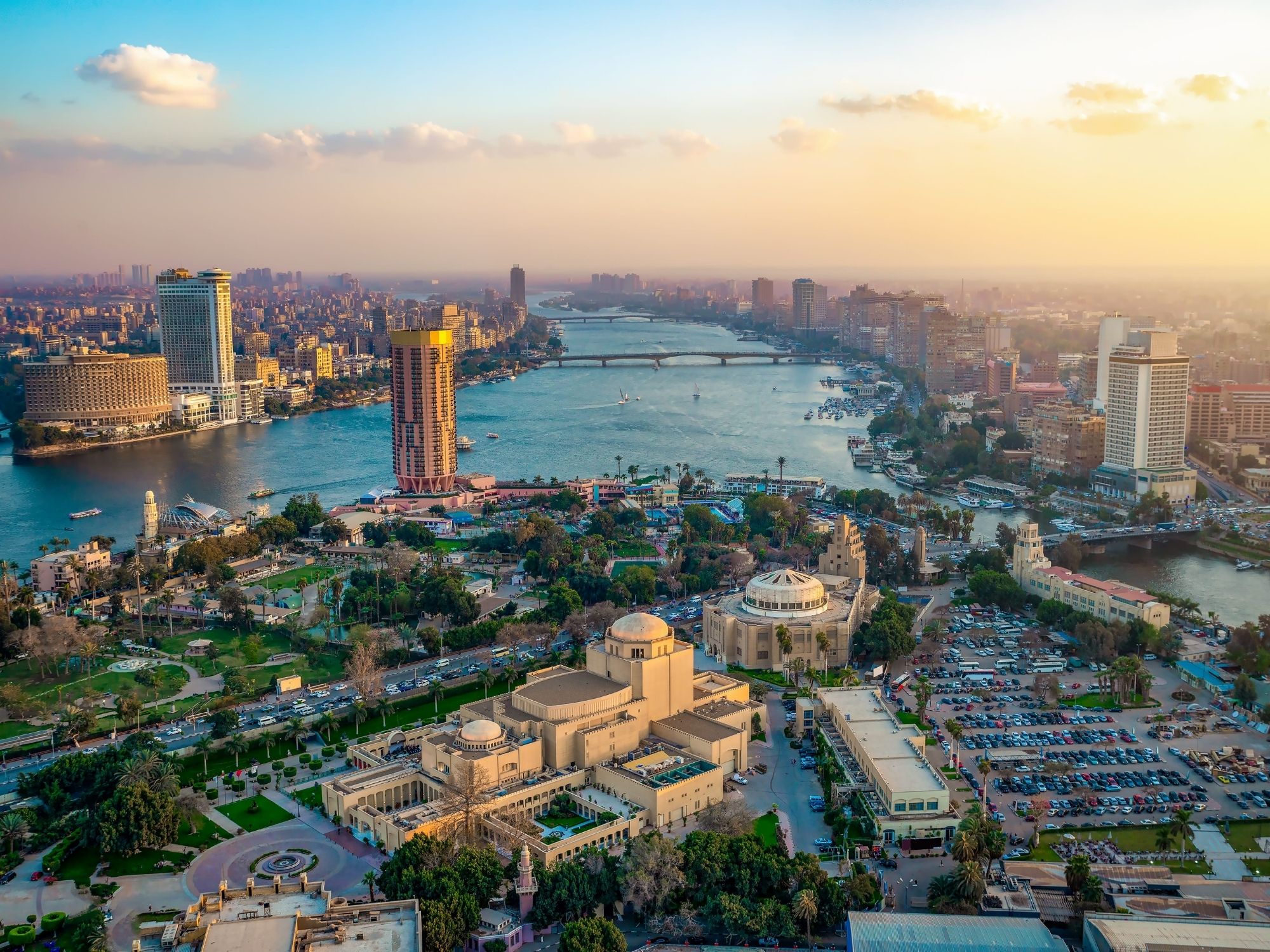 The historic Cairo, also known as the Islamic Cairo, is a district that is filled with mosques, Islamic learning places (madrassas), and several monuments traced back from the Mameluke and Fatimid eras. This is the region where you'll view the Khan el-Khalili labyrinth shopping souk.
Khan el-Khalili is a marketplace where artisans and coppersmiths operate their tiny workshops. The stalls that are full of ceramics, spice, perfume and textiles.
What surrounds the marketplace is a muddle of roads that are home to beautifully preserved architecture belonging to the ancient Islamic empires. Here, there is a wealth of history to explore. To have the most amazing experience in Islamic Cairo, visit the Sultan Hassan Mosque and the Al-Azhar Mosque. Climb the rooftop of the Bab Zuweila medieval gate to obtain district's minaret-speckled panoramas.
Egyptian Museum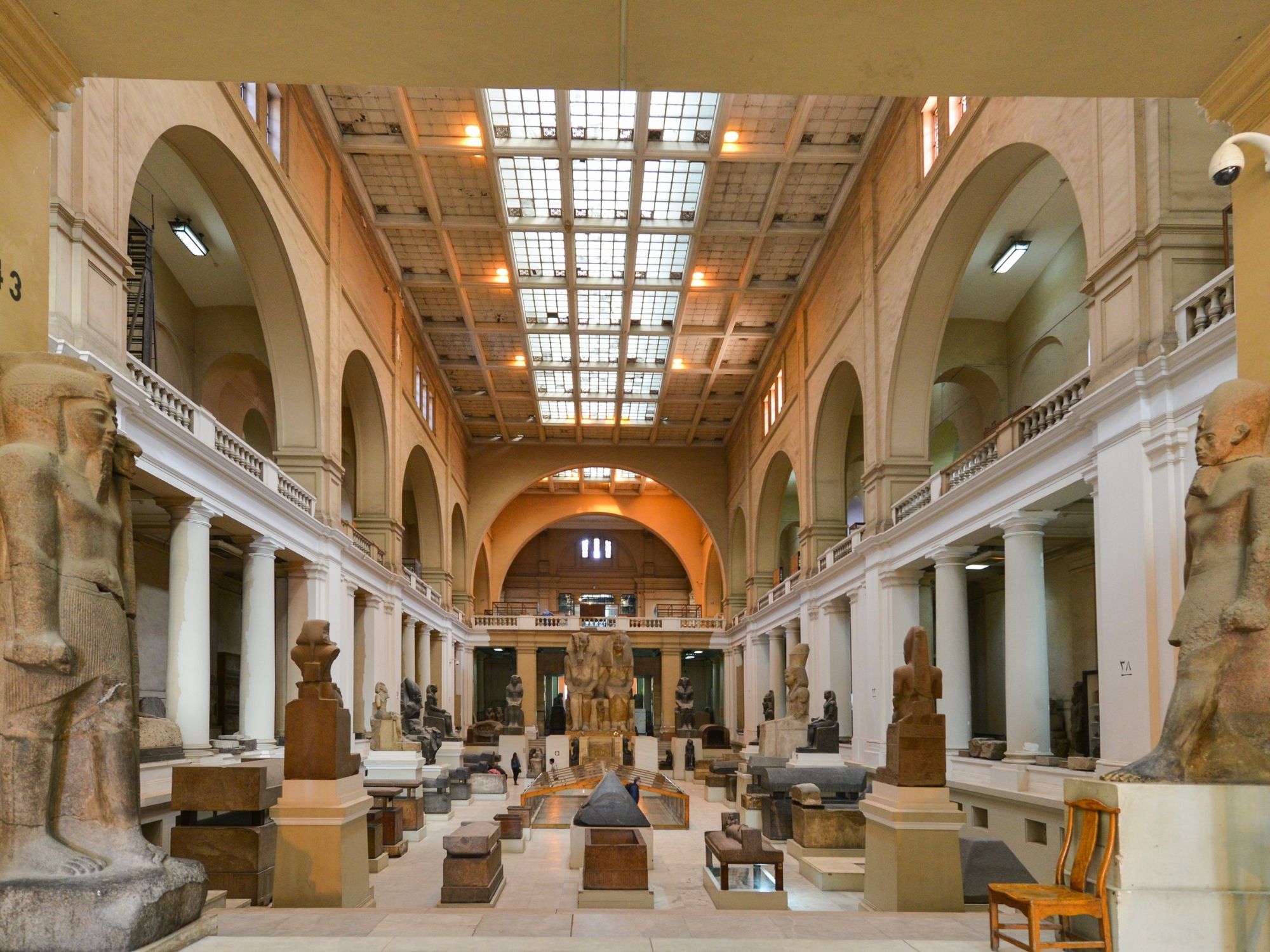 Cairo's Egyptian Museum is the Pharaonic world's treasure trove because it has the greatest museum collections in Egypt. The faded pink building hosts a dazzling number of exhibits.
It is a higgledy-piggledy place that offers little to no labelling and does not have much chronological order. But this is what gives it its old school charm. In its upstairs, there are fascinating exhibits of royal mummies and King Tutankhamen's golden glory. In every corner you turn in this mansion, there is a wonderful piece of an ancient sanctuary or art that would be the climax of any other museum.
Giza Pyramids and Sphinx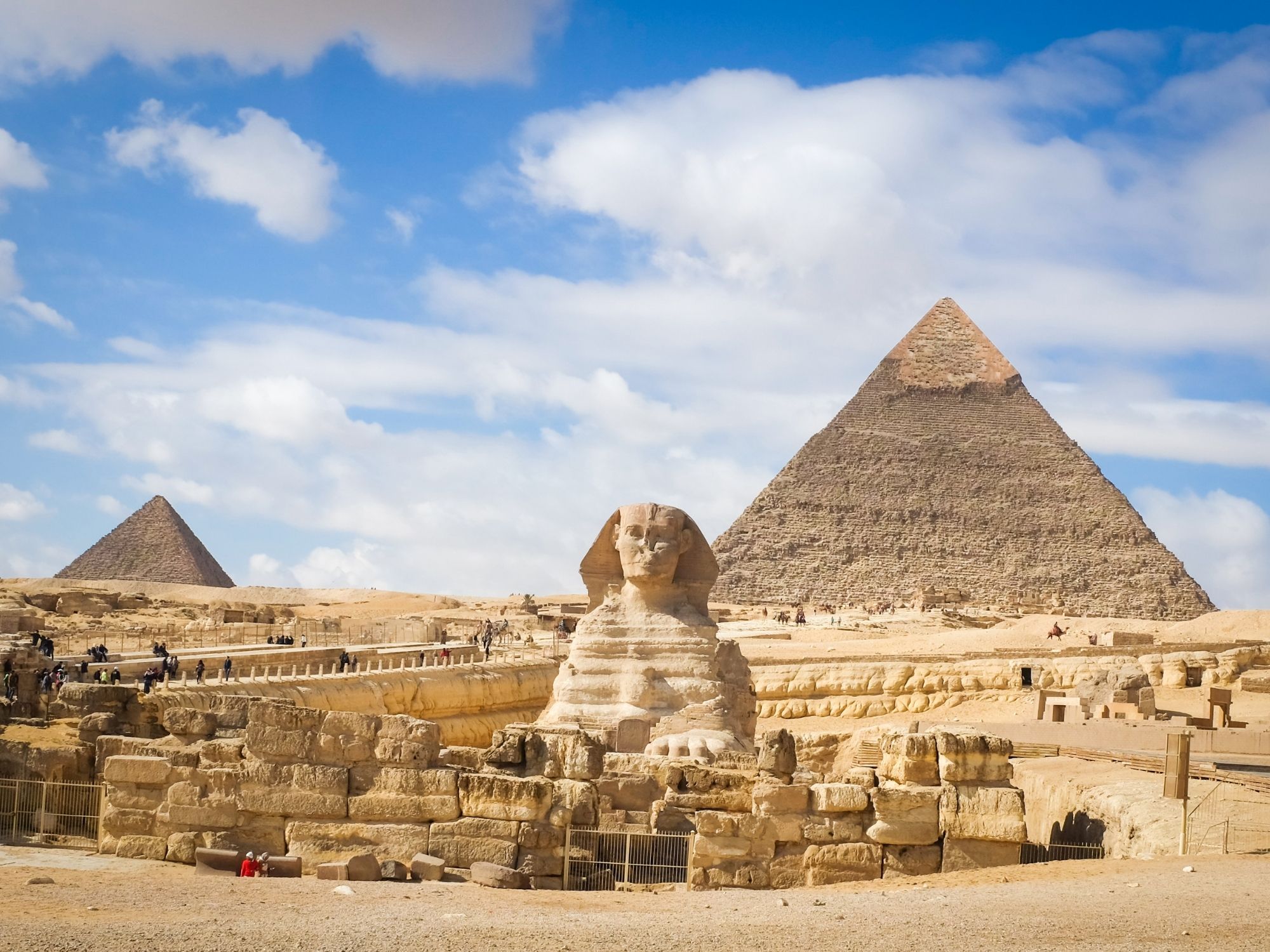 The pyramids of Giza are the last of the ancient world's seven wonders, and are one of the world's most remarkable landmarks. They were constructed as tombs for the powerful Pharaohs, and were guarded by the unfathomable Sphinx.
Millions of travelers have been awed by Giza's pyramid complex through ages. Archaeologists scratched their heads over how they were constructed for centuries. Currently, these megalithic monuments of dead kings are still a beholding and wondrous sight. Giza's pyramids should never be missed as they are a captivating experience of any Egypt trip.
Amazing temple at Abu Simbel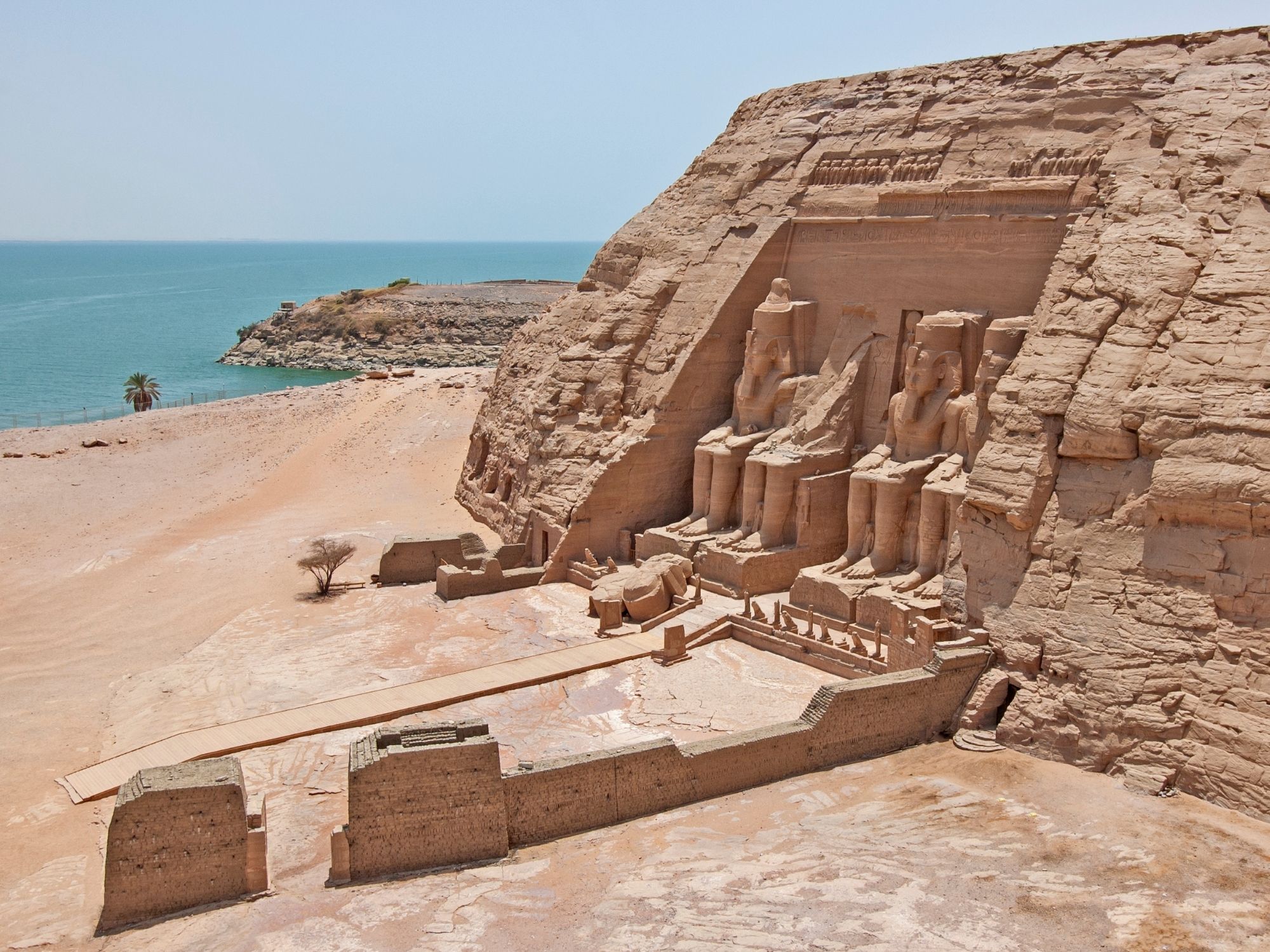 Abu Simbel is a special and eye-catching destination, regardless of the fact that Egypt is laden with numerous temples. It is the great temple of Ramses II, adorned with colossal statuary standing on its exterior, and sumptuously decorated wall paintings in its interior.
The temple is so popular because of its megalithic proportions. Another reason is the incredible feat where the entire temple was moved during the 1960s from its original setting, in a massive operation that lasted for four years.
Cruise on the Nile River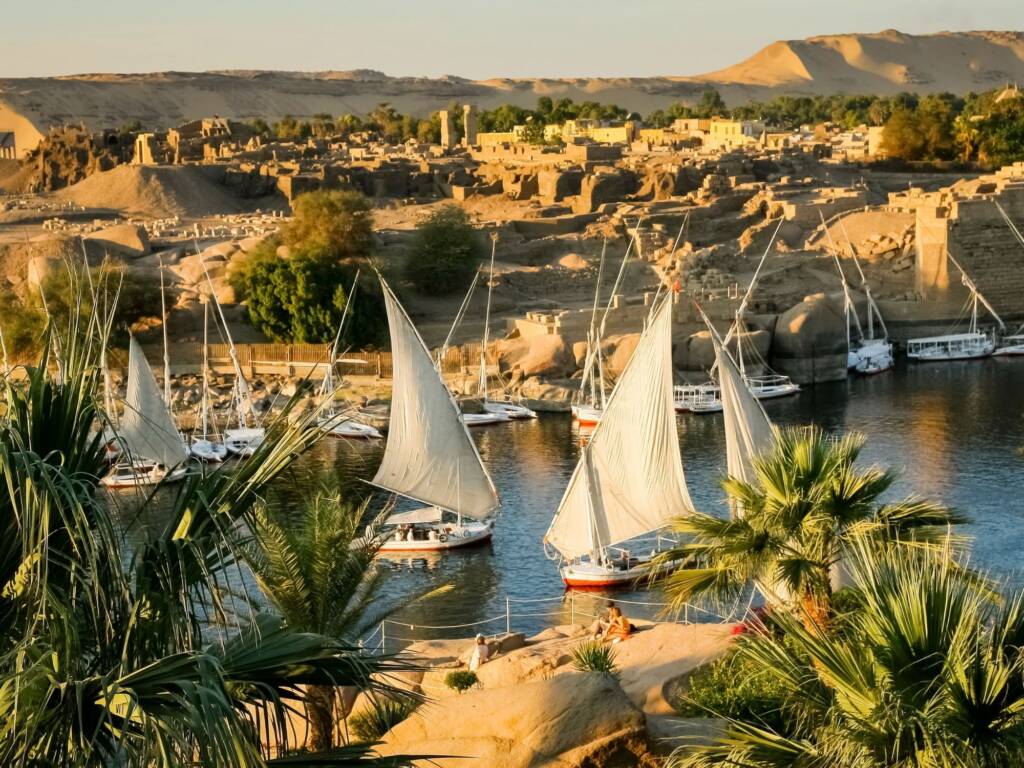 The Nile is what defines Egypt. This renowned waterway rose during the Pharaonic regime, and a multi-day cruise on this waterway is a highlight to many tourists.
Nile cruising is also an effective relaxing way of viewing the temples located on river banks between Aswan and Luxor. It also provides a fascinating view of the sunrise and sunset over the river banks with date palms. The most famous sights where big cruise boats stop are Edfu's Temple of Horus, and the Temple of Kom Ombo.
If you don't mind, you can cruise the Nile by using the Egyptian traditional lateen-sailed boats, also known as felucca. Feluccas are only available for multi-day trips from Aswan, and they allow you to develop your own itinerary.
Scuba Dive in The Red Sea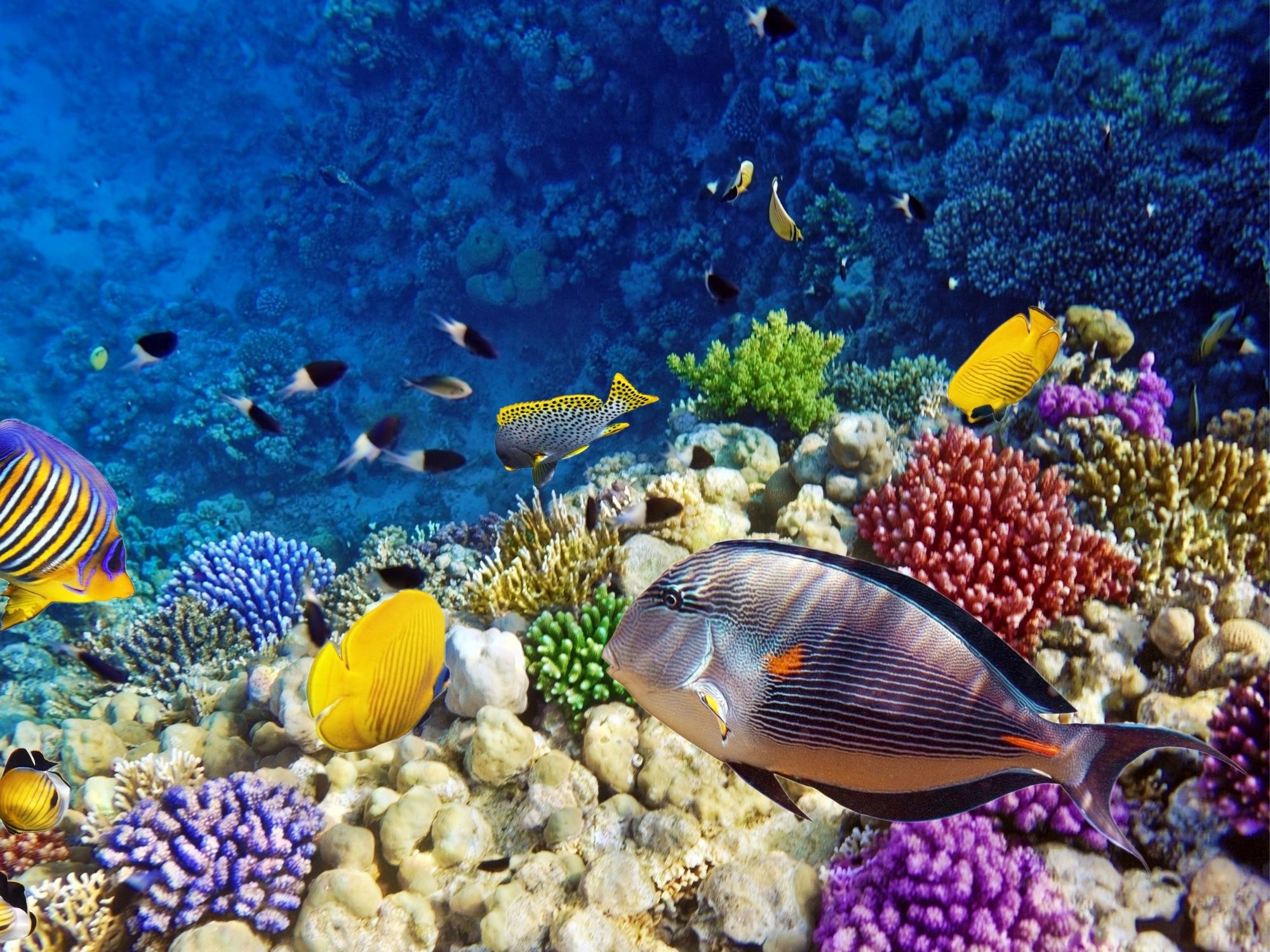 The Red Sea is the ideal location for scuba diving lovers. It has crystal-clear waters that provide amazing visibility of up to 40 meters. It has a special ecosystem that hosts hundreds of species of fish, corals and invertebrates. Sailing and fishing conditions are also ideal all year round. The 2 best spots are:
The North Red Sea

. This is the most popular part, and provides excellent wreck diving such as the Thistlegorm Wreck. It also provides ideal conditions for scuba diving such as the Abu Nuhas reef.

The South Red Sea. This is a less popular and less crowded area, and has pristine reefs that have superb coral. Most of the people that visit this part are expert scuba divers looking for world-class scuba diving.
Summing Up
Having a travel insurance when you travel to Egypt is important because of the health risk associated with traveling at these times. A good travel insurance guarantees you medical assistance in case of any sickness (even Covid-19 infection), accidents, and unforeseen events:
Medical expenses including Covid-19 coverage – Highly affordable annual insurance

A free and easy-to-use app with a 24-hour doctor chat

Covers luggage damage and theft
Ensure your insurance covers you for all eventualities no matter the incident or place of occurrence. Plus, a friendly cancellation policy, coronavirus coverage, flexibility in changing dates and 24/7 medical assistance by APP is an additional bonus if you select your travel insurance right, such as Heymondo.
Without any doubt, Egypt is part every adventure-enthusiast's bucketlists. It is a country with a beautiful history of over 3000 years, and its natural beauties and architecture make it such a classic destination.
Have a wonderful and healthy trip to Egypt, and enjoy your stay there!