Do you dream to travel to Cuba?
Cuba is a country located in the Caribbean sea in North America. It's generally an island consisting of a mainland, a smaller island, and some archipelagos. Cuba is a wonderful destination to visit due to its beautiful land and seascapes, white sandy beaches, rich cuisine, diversity of its people's cultures, world-class entertainment, and serene marine life.
Why you should visit Cuba
The major attractions in Cuba are located in Santa Clara, the Old Havana and Trinidad, both UNESCO World Heritage towns, where you can find colonial buildings from the 17th to 19th centuries. In La Havana you can visit the top tourist attractions: walking around the Malecón, visiting the Plaza de la Revolución, the Museo Nacional de Bellas Artes and the legendary restaurant La Bodeguita del Medio. Besides, visiting the main Cuban cities and towns, you will find stunning beaches such as Varadero, one of the most famous beaches of the Caribbean, Cayo Largo Del Sur, well known for its beaches Playa Sirena and Playa Paraíso or Cayo Coco. It attracts several visitors throughout the year. 
The Santiago De Cuba is a region influenced by its colonial past that attracts a Hive of tourists. Its most popular place is Parque Cespedes. The tourists get the feeling of walking into a bygone era due to its amazing architectural features.
The best holiday to attend while in Cuba is the carnival of Santiago. It occurs in the month of July and the festival majorly involves music, dancing, street performances, and parades. It is quite a vibrant event and can go up to a few days.
Important advice:

It is essential that before leaving for Cuba, you should get information about the entry requirements due to COVID-19. You must always consult the official sources

: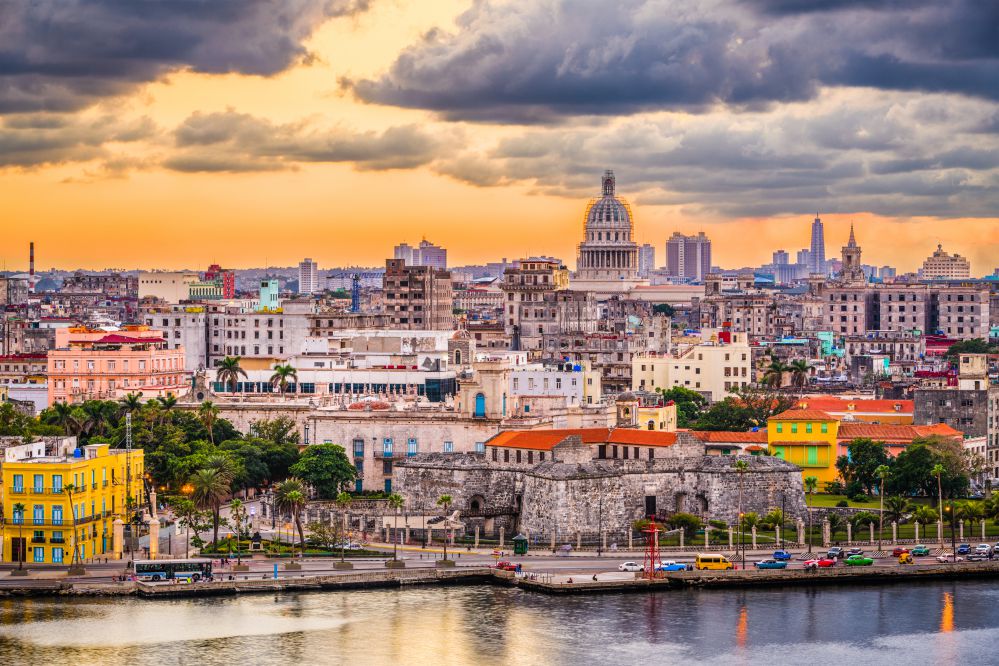 Do I need a visa to travel to Cuba?
A visa is one of the requirements to enter Cuba to tour. The visa to travel to Cuba allows you to stay for a specified period as you enjoy the different tourism activities. To acquire a Cuban visa, you need to fill an online application form. Afterwards, you will pay using PayPal, American Express, Mastercard or Visa card. You shall receive the visa in your mail after completing the process.
Do I need travel insurance to travel to Cuba?
One of the requirements to enter Cuba includes travel insurance as its government declared as a mandatory requirement for all foreign visitors to acquire travel insurance that covers medical expenses, including coronavirus coverage. This entry requirement applies to all Cubans living abroad as well as foreigners who live overseas. It then makes it mandatory for all who wish to travel to Cuba to get travel insurance for Cuba. The moment you arrive in Cuba, you show proof of insurance. It is advisable to carry an extra copy of your travel insurance for Cuba.
To travel to Cuba without worries, the best option is to hire travel insurance with high limit of medical expenses, such as Heymondo's travel insurance: 
Up to 5 millons of euros in medial expenses, including coronavirus.
24 hour medical assistance, 365 days a year, including in case of Covid infection and medically prescribed PCR tests during your trip.
Extra lodging expenses due to medical quarantine are covered when testing positive and prescribed by a doctor.
Cancellation guarantee when testing positive for Covid-19 prior to the start of the trip, or illness or death of a family member due to Covid-19.
Heymondo's travel assitance App: 24 hour medical chat, free emergency assistance calls and incident management in the palm of your hand.
What is the best season to travel to Cuba?
The best season to travel to Cuba is the winter season. The sun is enjoyable and away from the hot and humid weather. You can enjoy tour destinations such as Liberty Island and engage in various water sports. You can also visit the most beautiful carnivals. The costs during this season are higher than other seasons as most tourists are eager to travel in this period. In a day, it costs an average of $100 to engage in tour activities. Costs are lower or higher depending on your budget.
Travelling to Cuba in summer
For Cuba, the hottest months are usually July and August. During July, you will get to experience the hot and humid weather. It is not a busy period hence there are lower prices. There is also the festival of lights in Santiago and the Santiago de Cuba carnival. You will mingle with tourists and local Cuban citizens. The all-inclusive beach resorts pack many tourists together with Cuban families who take advantage of the discount package rates offered to the locals.
Traveling to Cuba in winter
The winter season in Cuba is pleasantly warm. It ranges from December to February. Temperatures of about 26 degrees celsius and little rain. You can still head to the waters and enjoy water sports. You can visit various cities as an excursion to enjoy the heritage without carrying much luggage. There are various carnivals with music and dance.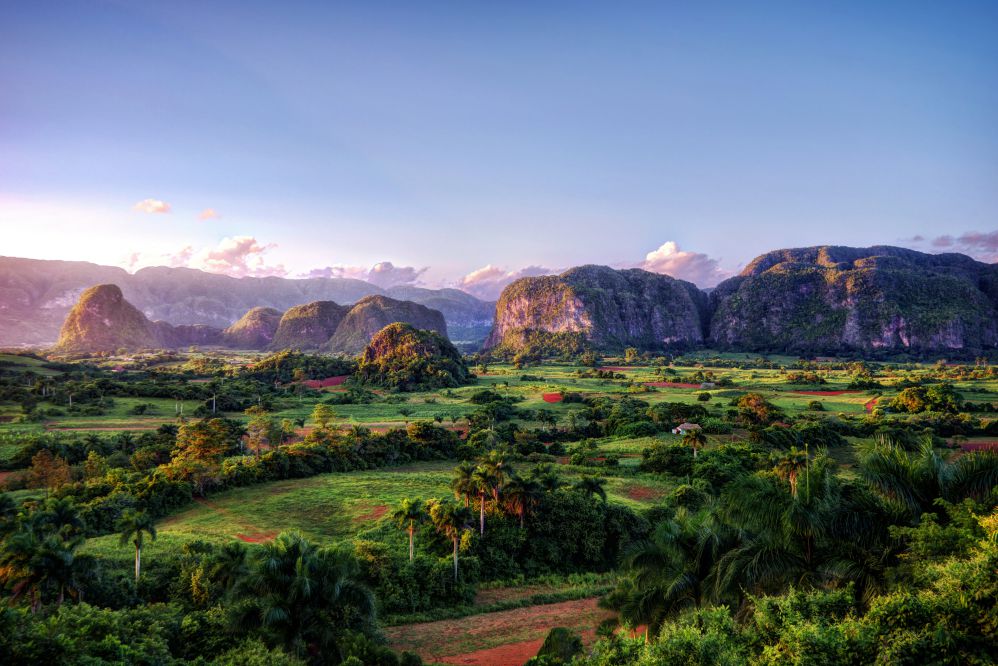 What is Cuba's official currency?
The currency used in Cuba falls under two categories. For starters, Cuba's official currency is the Cuban peso (CUP). It is also known as Moneda Nacional. Compared to the US dollars, one Cuban peso is equivalent to 0.042 dollars. Tourists visiting Cuba use convertible pesos (CUC) to purchase goods and services. The rate of the convertible pesos is one to one with the American dollar. As of January 1, 2021, Cuba started to phase out the convertible pesos making CUP the official currency.
The payment methods accepted in Cuba include bank transfers, cash, internet banking, local and international cards, and E-wallets. For online payments, you can use Visa cards. For internet banking, there are banks like ideal, GiroPay, and Stonegate.
There are ATMs in the larger cities in Cuba. The withdrawal fees are quite costly. It is advisable to use cash. Since you can't get Cuban pesos off the island, you will have to arrive in Cuba to commence the transaction. The best place to change money is at a changing house known as CADECA. It is safer compared to other avenues.
What to visit in Cuba
You might be wondering what to visit in Cuba. Here are some top-rated sites to visit in Cuba:
Havana
So, the top places to visit while in Havana are:
The Old Havana: The Malecón, Museo de la Revolución, Capitolio Nacional de Cuba, La Bodeguita del Medio, Museo Nacional de Bellas Artes, Plaza de la Catedral, Catedral de la Virgen María de la Concepción, Castillo de la Real Fuerza de la Habana, Gran Teatro de la Habana, among others tourist attractions that you will discover walking around the Old Havana. 

Palacio de Los capitanes

Catedral de San Cristóbal

Castillo de Los Tres Reyes del Morro

Calle Obispo
Santa Clara
The best attractions to visit in Santa Clara are:
Che Guevara Mausoleum

Parque Vidal

Catedral de Santa Clara de Asís

Teatro La Caridad

El Carmen church

Santa Clara railway Station
Varadero
The most popular sites include:
Varadero Beach

Iglesia de Santa Elvira

Varadero downtown
Trinidad
The major areas to visit at Trinidad are:
Plaza Mayor

Palacio Cantero

Church of the holy trinity

Old Trinidad street

Playa Ancon

Playa Maria Aguilar.
Cienfuegos
The top places to visit while at Cienfuegos are:
Palacio de Gobierno

Jose Marti Park

Laguna Guanaroca

Punta Gorda

Malecón de Cienfuegos.
Cayo Coco
The major tourist attractions to visit are:
Playa Pilar

El baga National Park

La Cueva Del Jabali

Cuba kike.
Camaguey
The ideal places are:
Ignacio Agramonte Park

Plaza del Carmen

Plaza Del Gallo

Our Lady of Candelaria Cathedral.
Guardalavaca
The best places to visit are:
Playa Esmeralda

Bahia Naranjo

Aldea Taina

Guardalavaca flea market.
Baracoa
The most popular places are:
El Yunque

Playa Duaba

Cruz de la Parra

El Tibaracon.
Useful tips to travel to Cuba
How to get around Cuba
If it's your first time visiting Cuba, it can be challenging. From the chaotic public transport to the language barriers, it's best to get yourself a Cuba guide and driver. You should carefully select one from your casa particulares or high-end hotels in the city. By doing this, you can plan your trip accordingly with your Cuba guide on what to visit in Cuba.
Blend in
Since you are a foreigner, you are likely to attract attention from the locals. Avoid wearing flashy jewellery to not bring too much attention to yourself.
Be sure to have cash-in-hand
It's best to walk around with the money you will need to use as the cash machines are scarce.
What to eat in Cuba
The best food places are at paladres, private-run restaurants that will have your taste buds hungry for more. If you plan to get a Cuba guide, it's better as they will show you the well-known paladres.
Plan your night outings
Find out in advance the location of the best nightspots. They are spread sparsely in the cities.
Acquire a local phone line for internet data
There are a few public wifi spots that you can use to access the internet or visit internet cafes. Data is reliable while surfing the internet.
Download offline maps
Before visiting Cuba, it's best to download the maps beforehand. The maps aid you as you discover Cuba's terrain and what to visit in Cuba. Better yet, you can hire a Cuba guide to help you go around the towns or get yourself a Cuba guide handbook that will also come in handy.
Stay in a casa particular
A casa particular is a private residence. In this way, you get to learn more of their culture and can even hire a Cuba guide from the family who will help in translation and direction to different venues.
Tip the right people
It's usually considered a nice gesture in appreciating the roles of the different workers.
Be mindful of talking politics
Don't be too quick in engaging in political conversations. It is a sensitive matter in the region.
Follow our Cuba guide and enjoy the trip
For you to enjoy your trip to Cuba fully, make sure to prepare all your itineraries before travel as you check out the recommended places, book flights, and get yourself a Heymondo's travel insurance with COVID-19 coverage: up to 5 million medical expenses covered even in the event of infection by coronavirus, medically prescribed PCRs, repatriation home, extra lodging expenses due to a medical quarantine, when testing positive and a travel insurance coronavirus certificate, a document requested in many countries to enter. 
In addition, with the Heymondo App you get a medical chat 24 hours a day, free emergency calls whenever you need them, claims management and check your policy details.