Is is safe to travel to Autralia? Let us find out it together in this article!
Two years ago, Australia closed all its borders, restricting the ins and movement of people. It is one of the measures taken to curb the coronavirus pandemic. This was a blow to the tourists, locals, and the tourism industry.
After a long stressful period, Australia has decided to lift the bans on its border. With this, the movement of individuals will be on the rise. Travelers are wondering, is it safe to travel to Australia? Well, although the restrictions have been lifted, not every tourist will be guaranteed a spot in Australia.
Any foreigner to land in Australia must have received covid-19 vaccines at least twice. Failure to do this will not be allowed to step on Australian soil. Before visiting Australia for a vacation, you must familiarize yourself with the land's safety measures. These measures will ensure you and the individuals around you are safe.
This pandemic spreads very fast; therefore, it is essential to adhere to the land's measures that have been put in place. Additionally, uncertainties happen you may get yourself stranded in one. You will not overcome such scenarios if you don't know the country's ways of responding to such cases.
As you plan your vacation consider taking travel insurance that will have you covered in the process. With Heymondo travel insurance, you will not need to worry about searching for a plan that will blend with your needs. Heymondo is flexible as it fits the single short-term vacations, which have confirmed return and departure dates.
So when traveling, and you are not sure of restrictions in your country of destination, use IATA. With IATA, you will get all the information you are looking for and answer the question, is it safe to visit Australia?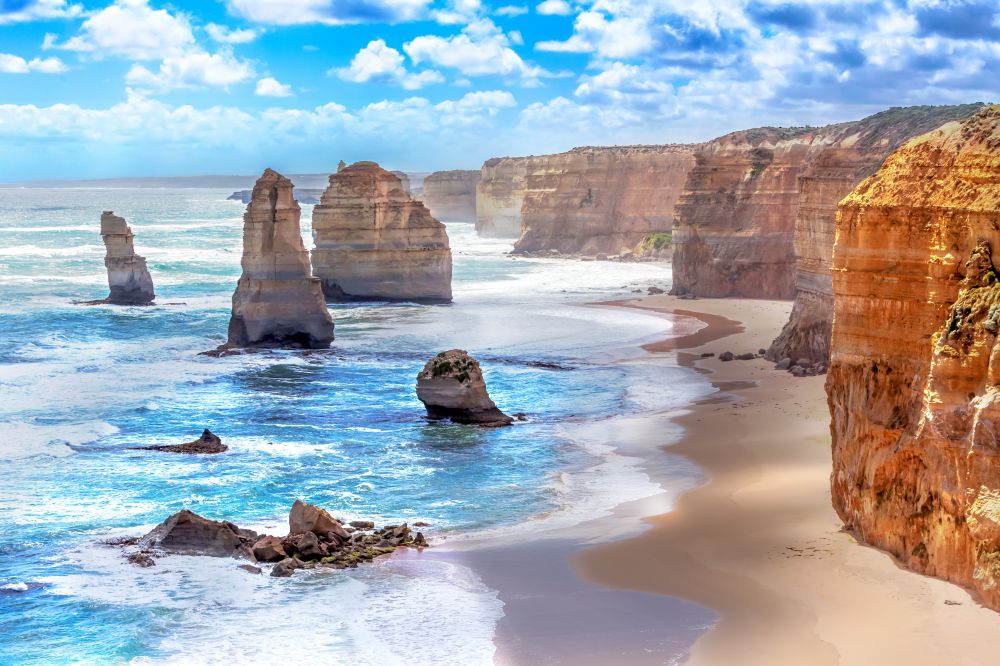 Security in Australia
Is it safe to travel to Australia? It's a question going around, especially now when there is a global pandemic. Australia is a safe place for anyone to consider as their holiday destination. As long as you adhere to the tips for traveling safely in Australia, you have nothing to worry about. This is because the country enjoys a stable political system and low crime rate.
This makes it safer for individuals who visit the country alone. Australia has attractive sceneries that will make you enjoy your vacation. But it is important to note that there are some parts of Australia where they are out of boundaries. Reasons for restrictions can be because of military maneuvers, the places are inaccessible, or even for the sake of wildlife protection.
The following are some of the areas that have restrictions (not limited to).
Pine Gap

Heard Island

Heart Reef

Carnac Island

The Elliot Price Conservation Park
Despite having some parts of the country having restrictions, there are many other alternatives that you can opt-in. They are:
East Coast of Tasmania

The Eyre Peninsula and Kangaroo Island, in South Australia

Ningaloo Marine Park, in Western Australia

Kakadu National Park

The Hunters Valley
Seven tips for traveling safely in Australia
It's your first-time vacation, and you are like, is it safe to travel to Australia? Let's look at the seven essential tips for traveling safely in Australia.
1. Take Care of Your Belongings
As discussed earlier, Australia is the safest place because, statistically, they have a low crime rate. Security in Australia is at its best. But this should not be a reason for you to be less cautious with your items. The same way you conduct yourself in a big city, do it in Australia. This is one of the tips for traveling safely in Australia.
2. Always bring your documents with you
For the sake of security in Australia, you will have to carry all the necessary legal documents, from ID and passports to other different traveling documents. These documents will assure the foreign country that the bearer will return to the original homeland. Documents like passports and ID are universal recognition for international travel. That is why it is vital to have them close.
3. Swim Between the Red and Yellow Flags
There are areas on the beaches in Australia marked with yellow and red flags. These flags show you where you can safely swim and location with active lifeguard personnel. A red flag means the place is closed as it is perilous. The yellow one means that the conditions are likely dangerous for swimming.
4. Take Precautions When Hiking
To the hiking enthusiast, you are required to have a clear strategic plan that will have you through safely. You should follow clear paths avoid any complicated routes. But if you have to go on a complicated route, let there be a guide who knows the route. Another thing before you embark on your hike activity, let someone know your place of destination. Also, let them know the time that you expect to be back.
5. Wear Sunscreen
The sun in Australia is quite hot, that is why if you plan to visit the place make sure you carry sunglasses, sunhat and sunray lotions. These items will protect you from the adverse rays of the sun.
6. Drive slowly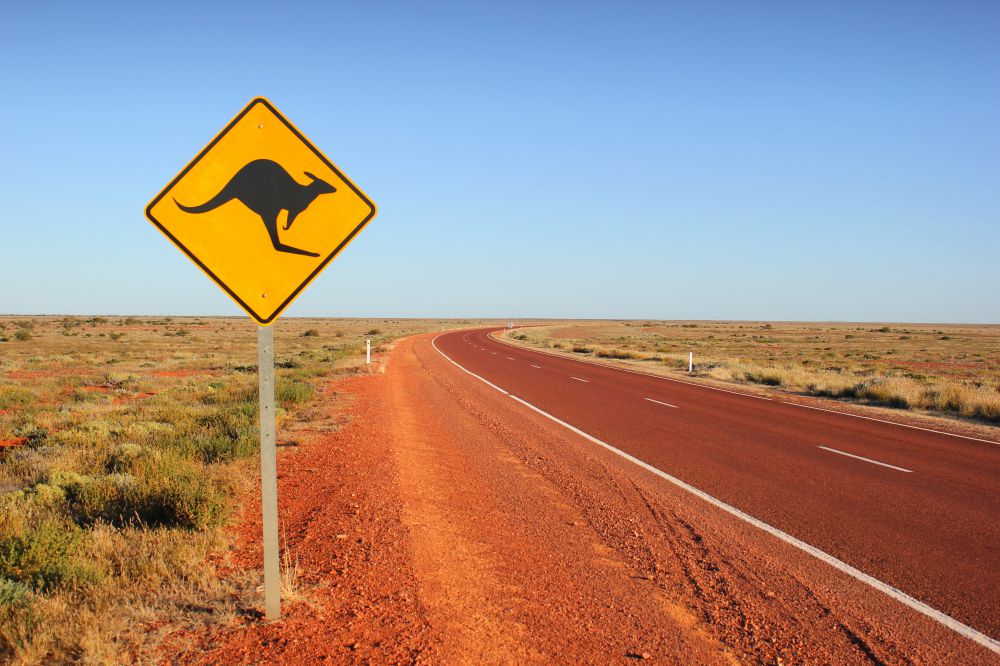 Australia has wildlife; these animals usually come out in the morning and evening. You should check on your speed and drive at the recommended speed limit.
There are many sharp bends and narrow roads; therefore, speeding in such places might be dangerous. So driving at the recommended speed is not only for the sake of the wildlife but also for your own and family's sake.
7. Don't go alone in remote areas
Most of the remote areas in Australia experiences harsh weather conditions. Also, the areas have roads that are rarely used. This implies that when your vehicle breaks down in such a place, you may get lost and not be located in a while. With such scenarios, is it safe to travel to Australia? Yes, only if you don't go there alone.
Travel insurance for Australia
Travel insurance is not mandatory in Australia, but it is highly advisable to have one. It is because medical care can be expensive for travelers and foreigners. For example, visiting a dentist or any doctor will cost you hundreds of dollars. Therefore, having travel insurance cover will significantly benefit you if you get injured or sick.
Heymondos travel insurance can cover lost, delayed, or stolen luggage through its terms and conditions. This is one scenario that can happen at any time. At times you have big-sized luggage, making it challenging to have them at your hands. Heymondos travel insurance makes it simple for you.
Cover illness and injuries; this includes Covid-19. If any form of sickness arises during your vacation, it will be covered. Cancelation and interruption coverage. This happens mostly, and it's unpreventable. In case this happens, you will be compensated.
And lastly, when there are delays or interruptions in commute, especially when the globe is fighting against the pandemic. There can be an outbreak that may lead to interferences in travel schedules. Once you get your travel insurance, embark on your journey immediately.
Australia culture and habits
Culture varies with the different human exposures. People have different cultures, and it is important to respect them even though they may appear strange from yours. One of the reasons to respect Australia's culture is to avoid offending the locals. Majority here have grown believing in certain beliefs. So when you tell them they are wrong, it might bring a big negative impression.
They will see you as one who tries to look down on their culture. Additionally, culture brings cohesiveness to the community; therefore, learning about different cultures is exciting and fun. That said, when you are in Australia, there are things you might do and others you can't. So what are the dos?
Never alight from the bus without thanking the driver.

Avoid throwing cigarette butts anyhow.

Avoid going out without sunscreen.

When commuting on peak-hour don't loudly in a quiet carriage.
What are the things you can do?
Swim in between flags at the patrolled beaches.

Carry along with your passport or ID.

Drink Australian coffee.

Be keen with the green man at every pedestrian crossing.

Drive at the recommended speed.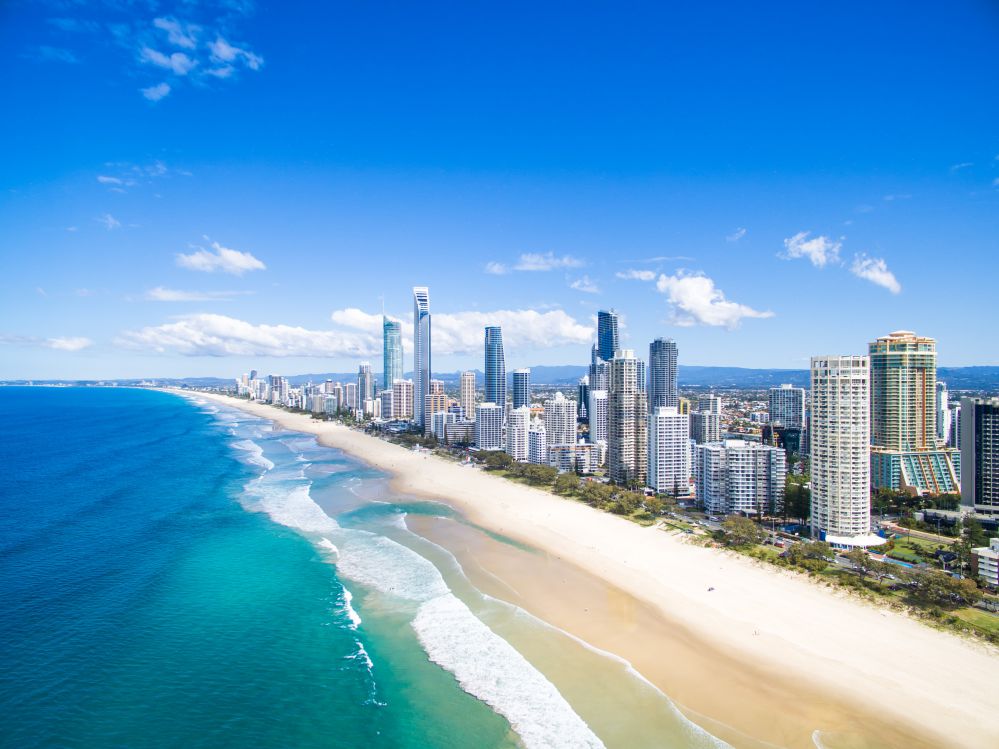 Travel safely to Australia
For a memorable vacation in Australia, it is essential to note the things you are restricted from. Make early preparations and have you and your loved ones insured with the best travel insurance. The best insurance company you can rely on is the Heymondo. As it will cover you from all the uncertainties, you might think of.
Heymondo travel insurance covers your medical expenses, included in the event of infection by coronavirus and:
Up to 5 million euros of medical expenses while traveling.
24 hour medical assistance, 365 days a year, including in case of COVID-19 infection and medically prescribed PCR tests during your trip.
Extra lodging expenses due to medical quarantine are covered when testing positive and prescribed by a doctor.
Cancellation coverage when testing positive for COVID-19 prior to the start of the trip, or illness or death of a family member due to COVID-19.
Heymondo's Assistance App: 24 hour medical chat, free emergency assistance calls and incident management in the palm of your hand.
As well as all of this, you will also receive the COVID-19 certificate attached when purchasing the travel insurance with Heymondo. This document explains the COVID-19 medical assistance covered and it is needed to access several countries.