Some countries require mandatory travel insurance to access them. This means that if you are traveling to these countries, you must provide the necessary documentation to prove that they acquired insurance coverage before you are allowed in. More often than not, these countries also have strict regulations regarding travel. Therefore, if you lack the necessary documents, including mandatory travel insurance, you will not be allowed into the country.
It is highly advisable to consult official sources for fully updated information, since both the security recommendations and the requirements and restrictions for entering the country may vary frequently.
Therefore, whether there is a mandatory travel insurance policy or not in the destination you are visiting, hiring travel insurance beforehand would always be a wise idea. This is especially the case during the pandemic. Ensuring that your travel insurance also includes COVID coverage, like all Heymondo's travel insurances.
Nations that require mandatory travel insurance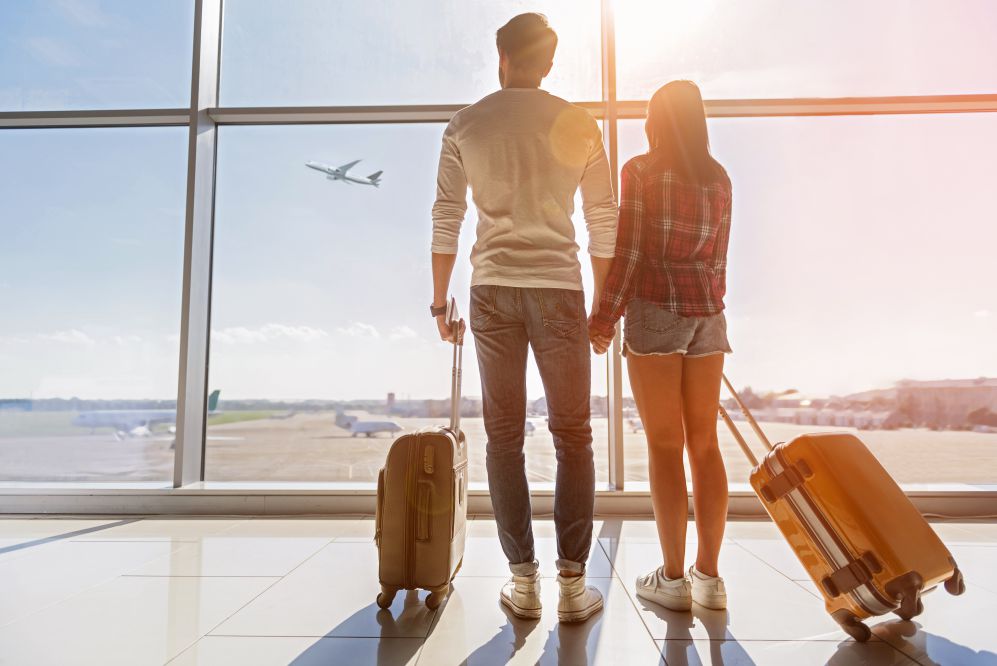 The following are some countries where there is a mandatory travel insurance policy for any visitor:
Schengen Area
The Schengen area comprises twenty-six European countries. The countries in this area function as a single jurisdiction for international travel purposes. This means that the area allows free movement throughout each country within it. However, for visitors coming from outside the region, there are strict requirements. For instance, these countries require travel insurance. While traveling into countries in this area, the authorities require documents showing proof of insurance benefits, including 50.000 dollars of medical or hospitalization coverage and 300.000 dollars for medical withdrawal and return coverage.
The following Schengen area countries require travel insurance or travel medical insurance: Germany, Austria, Belgium, the Czech Republic, Denmark, Estonia, Finland, France, Greece, Hungary, Iceland, Italy, Latvia, Liechtenstein, Lithuania, Luxembourg, Malta, the Netherlands, Norway, Poland, Portugal, Slovakia, Slovenia, Spain, Sweden and Switzerland.
Cayman Islands
The state mandates all its visitors to apply for entry permission via the Travel Cayman Portal. Among the necessities for entry into the country is mandatory travel insurance with COVID-19 related health coverage. The cover must also feature other COVID-19 related expenses like quarantine and testing.
Cuba
Travels to this country are highly regulated and monitored by the US and Cuban governments. All travelers must provide all the proper documentation when applying to travel into the country. These documents include a Visa and proof of travel insurance. The insurance must feature a medical coverage.
Egypt
Egypt also requires all incoming tourists to provide documents to prove that they have health insurance upon arrival into their country. The government requires guests to inquire if their specific insurance policy is acceptable as proof of insurance before embarking on the trip.
The Galapagos Island
The Galapagos Island is also among the countries require travel insurance. The country currently requires all overseas guests to have travel medical insurance in addition to other documents like a Visa and passport.
Lebanon
All global travelers to Lebanon are expected to have travel insurance. The insurance must offer coverage of the total costs of COVID-19 treatment and other costs incurred during the travel.
Russia
All universal guests to Russia are mandated to apply for a visa. During the Visa application process, the Embassy may request medical insurance. The insurance must be valid in the country and offer full coverage for the period of their trip.
French Polynesia
French Polynesia no longer requires travelers to provide proof of travel insurance when entering the country. However, while it is not mandatory, it is highly recommended. Travelers are directed to obtaining a travel insurance plan that covers COVID-19-related treatments and costs. All visitors are also required to fill out an online entry form in which they must attest to having purchased travel insurance with COVID coverage.
Countries that require mandatory travel insurance with COVID coverage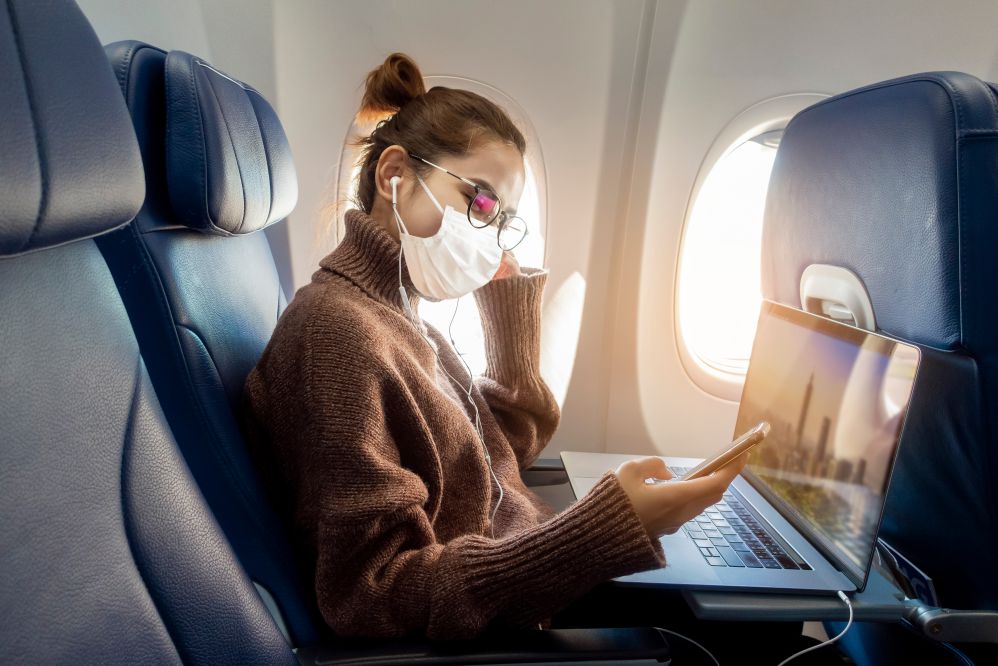 Several other countries require travel insurance from all travelers. Some countries have gone to the extent of demanding insurance with COVID-19 coverage. Heymondo travel insurance offers COVID-19 coverage and provides a COVID-19 certificate, which is required for travelers to enter some countries. The following countries require travel insurance with COVID coverage:
Anguilla
This country requires guests to have medical travel insurance that also covers the costs of COVID-19-related illnesses for at least thirty days. Lack of proof of such insurance will automatically get you denied entry into the country. The country also recently announced that it would allow fully vaccinated visitors into the country without paying fees or quarantine.
Aruba
Aruba requires all its visitors to buy the Aruba Visitors insurance in addition to their travel insurance policies. This means that despite having your travel insurance, you will still have to purchase this insurance that covers certain medical costs. For instance, if you test positive for COVID-19 while in the country, you will need medical coverage, hence the need for COVID coverage. For instance, the insurance will cover medical treatment, quarantine, testing, and transportation. The Aruba Visitors Insurance can only be purchased seventy-two hours before the day you leave for Aruba through the ED-card form.
The Bahamas
The Bahamas also has strict rules regarding traveling into the country and the need for travel insurance. For instance, the country comprises the fee for COVID-19 health insurance in its Visa application form. This is called the Bahamas Travel Health Visa. Having an independent travel insurance would also come in handy.
Bermuda
Visitors and residents entering Bermuda are obligated to apply for a COVID-19 travel approval 1-3 days before leaving for the country. To get this authorization, you need COVID-19 PCR test which is negative. It would help if you also had health insurance to cover COVID-19 related illnesses. Note that travel insurance is a mandatory requirement for everyone traveling to Bermuda.
The British Virgin Islands
This country demands that visitors must have medical travel insurance and upload insurance documents before traveling into the country. The insurance must cover all COVID-19-related costs, like travel, testing, quarantine, and treatment.
Cambodia
Cambodia has also put in place several restrictions for people visiting their country from overseas. For instance, the country demands that all visitors purchase a specified local health insurance plan that offers coverage for COVID-19 treatment. It is also worth mentioning that in addition to this insurance plan, you must also get travel insurance that applies to health or treatment, funeral and burial costs related to COVID-19.
Chile
Chile also requires visitors and tourists to provide insurance documents and the insurance should cover COVID-19 and other related health issues. The insurance must feature coverage of 30000 dollars (minimum). You have to provide all the proofs before boarding a flight to Chile.
Costa Rica
In Costa Rica, all travelers and visitors must get mandatory travel insurance. The insurance must offer a cover for their quarantine accommodation and medical expenses if they test positive for the COVID-19 virus. This necessity applies to all people travelling to the country, regardless of their vaccination status.
Curacao
All international visitors to Curacao are mandated to complete a passenger locator card and a digital immigration card before boarding their flight to Curacao. To get the passenger location card, travelers must provide satisfactory insurance for health care and additional costs incurred during the whole trip. All travelers are required to carry the card at all times when moving from place to place within the country.
Israel
Upon entrance into this nation, all foreign visitors are required to provide documents to prove that they have health insurance. The insurance must be valid for coverage of COVID-19. The visitors also require a signed quarantine statement to be allowed into the country.
Jordan
Jordan requires all its foreign visitors to get and provide documents for insurance that covers COVID-19 treatment, testing, quarantine, and other health-related expenses for the entire period of their intended visit.
Nepal
The administration of Nepal has recently made travel insurance mandatory for all its visitors. The government also requires that the insurance includes emergency support and COVID-19 medical ouster. Nepal requires proof for this insurance before allowing you the entry into the country.
Singapore
This year, Singapore has made it mandatory for all its visitors to have travel insurance with COVID-19 related therapeutic or medicinal treatment and hospitalization coverage. The country requires minimum coverage of 30000 dollars. All visitors have to present a proof of insurance before entering the country.
St. Maarten
St. Maarten also requires all its foreign visitors to have travel insurance. The authorities in St. Maarten strongly recommend that visitors have a travel insurance policy that offers protection for all COVID-19 related expenses.
Thailand
Thailand requires all its foreign visitors a vaccine before entering the country. In addition to this, the visitors must also have a COVID-19 coverage insurance policy with a minimum of 100000 in emergency medical benefits. All visitors are required to upload their proof of insurance to the Entry site or portal for Thailand along with other mandatory travel documents.
Turks and Caicos Islands
The nation's TCI Assured admission or entry program also demands that travelers bring insurance that provides protection for all medical costs and other bills that are COVID-19-related when traveling into the country.
Ukraine
Ukraine recently announced that all its foreign visitors are obliged to have an insurance plan issues by a Ukraine-registered insurance company. The plan must cover all COVID-19 related treatment costs and observation. The insurance plan must also be valid for the whole period of their stay in the country.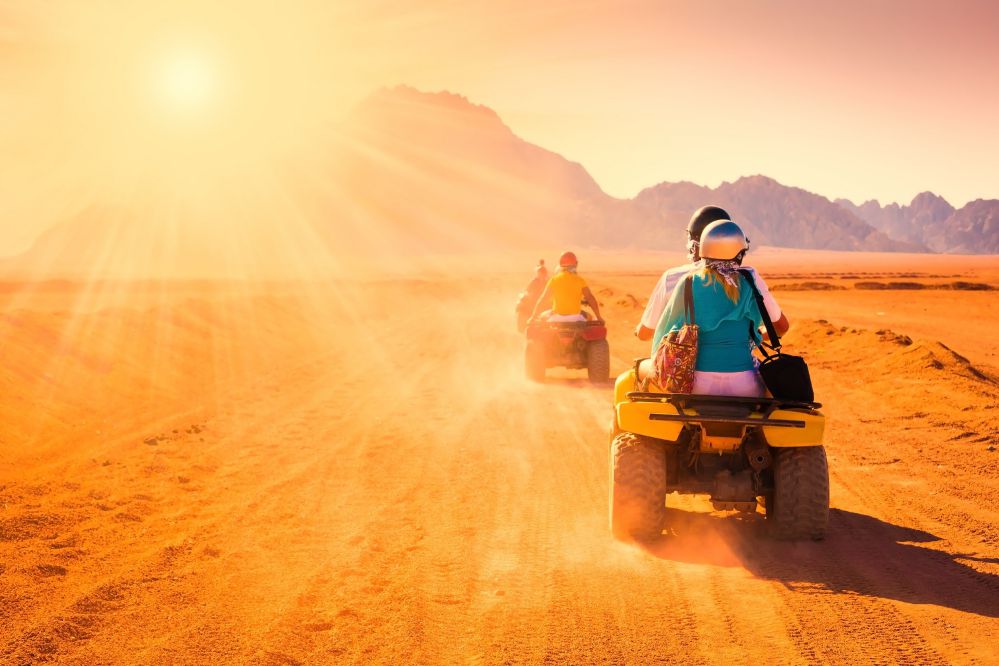 Check official sources before traveling abroad
When traveling abroad, one of the first things you must do is check the travel restrictions and requirements in the destinations. This is especially important during these COVID-19 times when countries require travel insurance. Some countries require PCR tests, vaccines, Visas, Passports, and other documents. It would also help to purchase travel insurance for travel safety.
Heymondo travel insurance is an excellent option because it offers COVID-19 coverage as well as the Heymondo's travel assistance App: medical chat 24 hours, 365 days; free emergency call worldwide (with internet connection) and manage any other incidences simply with your mobile.