In this article, we are going to show how to plan a trip to travel again with a peace of mind. Are you ready for planning a trip for 2021?
The year 2020 is over and done with. It has been one of those years that will go down in history.
However, 2021 is here, and it is time for new year resolutions, novel projects, and finally doing the things that 2020 did not allow you to do. 
One of these things is to travel again, and for it, is important to planning a trip in advance. This year, going on trips will finally be possible after a year of lockdowns and mass panic over the pandemic.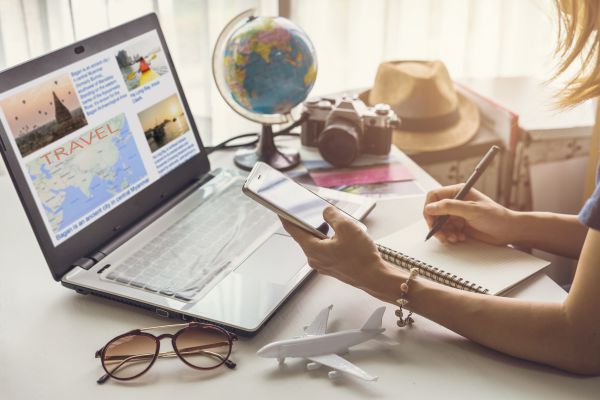 Reasons why planning a trip is vital in travel
When planning a trip, whether it is domestic or international, planning is essential. Planning for a trip includes choosing a location, determining where you will seek accommodation, packing, and getting the necessary travel documents. Doing all these things will help you save time. 
For instance, packing before the trip's actual day will help save time that you can use to do other things before traveling. Also, getting the necessary documents early could save a lot of time and money because sometimes getting documents like visas could take more time than expected. 
Another benefit of planning before traveling is that it helps you prioritize and maximize your travel experience. For instance, if you book accommodation before the action trip, it could help reduce the hassle and allow you to enjoy your trip from the moment you land.
Additionally, planning helps stretch your budget.
For example, if you plan your expenses before leaving, it will be easier for you to stick to it. Planning your finances for a trip means researching the cost of accommodation, visiting landmarks, food, allocating some money for shopping and traveling. Doing this will help keep you from spending too much, and coming back home broke or getting stranded in a foreign location. 
Another benefit of planning a trip in advance is that it will help you have in mind all the essentials. This means that you will never have to worry about forgetting to carry some of your essentials. This will also help save money because you will not have to stray from your budget to purchase essentials that you forgot.
Doing this will also keep you from ever forgetting to visit some important monuments. During the planning process, you get to research the area and the places you need to visit. 
The last thing you want is to visit a place like Paris and have to explain to people why you never saw the Eiffel tower. Planning also helps you to keep your documentation ready at all times. This means you never have to delay or postpone your plans due to documentation issues.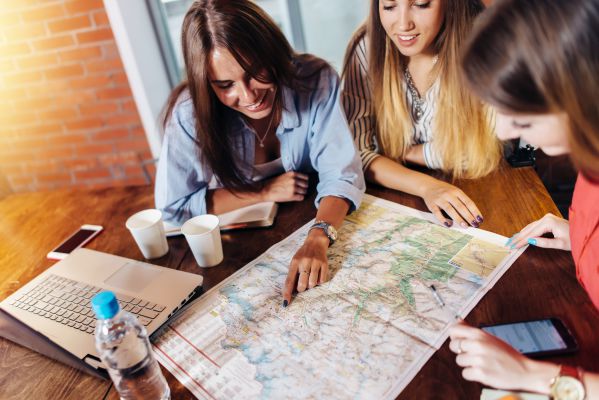 Travel in 2021: how to plan a trip
If you are ready to start planning a trip for 2021, here are some actions you'll have to do in order to have a very successful trip.
Research

The first thing you should do when planning a trip in 2021 is research. Make sure you get information from official sources about the location you want to visit. 
For instance, if you visit a foreign country, you need to acquire information about the country's requirements. During this pandemic season, you also need to find out about the country's covid-19 situation. 
Doing this will help you determine which locations are appropriate and which ones to stay away from, at least until the pandemic is over.
Note that if you are looking to travel during the pandemic, the most crucial thing to do is know where you can go. Make sure your travel preferences meet the current reality and trends.
Book accommodation in advance
Another important tip for how to plan a trip is to book accommodation in advance. Doing this will help ease your burden and save you a lot of money. It will also help you find areas with accommodation. The last thing you want is to go to a foreign country with no idea where to stay. 
Therefore, when you plan for accommodation, you also get to organize transportation, especially if you are traveling to a place you have never been to. 
Choose free cancelation options

Another essential part of planning for a trip in 2021 is choosing airlines and hotels with free cancelation options. With the ongoing pandemic, you need to plan for anything. For example, if you book a flight to a location that ends up going on lockdown, you do not have to lose the money you spent. It also gives you peace of mind. 
Choose a country that needs tourism
When choosing your destinations for 2021, keep in mind that some countries have been hit very hard by the pandemic and tourism can help them to boost their economy.
You can book, for example, a location that needs it the most. 
You can consider Italy, one of the countries that were struck the hardest by the pandemic. Therefore, a trip to Italy may help boost the country's tourism sector. 
It can be helpful to choose countries that depend on tourism as well, like the Caribbean islands that would benefit from visits this year.
Best 2021 travel insurance
As mentioned earlier, travel insurance is vital to start planning your trips for 2021.
The best travel insurance in 2021 is the one that can offer covid-19 coverage, like Heymondo insurance. All of Heymondo policies cover medical assistance and expenses even in the event of infection by COVID-19.
Find out more about covid travel insurance here!
Travel insurance will give you peace of mind, especially when traveling amidst a pandemic. It will also help you be prepared for travel-related emergencies. These emergencies may be medical or non-medical related.
How bad could it be if you lost your passport or your luggage? These emergencies may turn out to be disastrous.
For this reason, it is essential to get the insurance that will provide you with the financial support you need to take care of these emergencies. 
Having insurance will also provide you with a friend when you are visiting an unfamiliar territory. Some countries also demand that you have travel insurance. Some of these countries include Cuba, Ecuador, Europe, and Iran, among others. 
The industry is currently packed with a wide range of companies. Heymondo is one of the best insurance companies offering covid-19 coverages and cancellation insurance. 
Best 2021 destinations
There are several places you can travel in 2021. Some of the best 2021 destinations include Mexico, Costa Rica, Portugal, Egypt, and Japan. 
Mexico is one of the most visited countries in the world. It has numerous things to offer, like incredible food and culture. It also features a lot of great activities and people. 
Costa Rica is one of the most beautiful places in the world. The moment you land in the country, you can feel the change in the atmosphere. From the green lands to the blue waters, there is so much to enjoy in Costa Rica
On the other hand, Portugal as well is a great place to discover. The country features some of the best architecture and incredible climate. 
Egypt is home to the world-famous pyramids and several other incredible buildings and landmarks that you would enjoy seeing. 
Finally, you can go to Japan to witness the Olympic games, vibrant cultures, and foods.
---
The covid-19 pandemic is not something you should take lightly. 
While the pandemic is calming down, it doesn't mean that everything is back to normal. Therefore, you still need to take precautions. Before planning a trip, make sure the location is safe to visit. 
Do not count on information from unexpected sources or social media. Instead, only take into account information provided by official sources. 
By doing so, you can be sure you are making the best decision. In addition to getting information from official sources, make sure you follow all the security instructions. 
An incredible place to start is the WHO official website. While all this is very important, also make sure you get insurance. It will help you have the best time with the least amount of worries.