Carnival 2022? Yes, we have come to that time of the year again! You are about to experience colourful street parties, extravagant parades and flashy costumes. Carnival is a yearly festive period celebrated across the world. Although it began as a Roman Catholic festival, the carnival celebration is now a global party.
Each year, people from various places like the Caribbean, Europe, South America and Canada commemorate this festival. It often involves rich foods, lively parades as well as other incredible types of entertainment that range from musical performances to circus stunts. Keep on reading to learn more about this exceptional event.
---
Due to COVID-19 pandemic check travel restrictions before traveling to your destination in:
IATA and other official sources in your country.
---
What is Carnival?
Merely put, the carnival is a festive season that occurs before lent, either in February or March. The participants put on bright costumes and masks during the event and participate in a parade that incorporates components of a street party and circus.
The good thing about this event is that you can consume the items banned during lent. In fact, people are encouraged to go wild, ridicule or even celebrate the 'unacceptable' things in the society during a carnival.
Several arguable theories exist regarding the origin of the carnival. Currently, the carnival is seen as a Christian festival celebrated by a majority of Roman Catholics. Nevertheless, the event began way before Christianity's birth as it was an annual event amongst many pagans.
Some argue that the festival started in Egypt more than 5,000 years ago, while others say it originated in Greece. Multiple festivals revolving around the universe and the cycle of nature happened in ancient Greece and Egypt.
In the ancient times before the introduction of Christianity, the 'modern-day pagans' held wild festivities that revolved around the spring and fall equinoxes and winter and spring solstices. Basically, people were not ready to quit these wild festivities even after converting to Christianity.
Additionally, some people allege that carnival is derived from two Latin words, Carne (signifying meat) and Vale (signifying farewell). So, it shows the significance of using all the perishables during lent prior to the forty fasting days. What's more, some suggest the festival was held to wave goodbye to winter and welcome spring, hence eliminating the evil spirits.
The 10 Best Carnival 2022 in the world
The best carnival 2021 festivities will certainly be filled with entertainment, cuisine, over-the-moon costumes and live music. How is carnival celebrate in the world? Well, you should anticipate finding people donning wooden shoes or even sparkling feathery headpieces. As you can imagine, it is a terrific event worth attending.
Now, since it's a global event across different countries, you might need to travel abroad to attend the finest carnival 2021 celebration. With this, having travel insurance is inevitable.
As a general rule, it is advisable to get a travel insurance when travelling to help you in case of potential injuries, travel interruptions, stolen or lost luggage and flight delay or cancellation, especially during this global pandemic. Here are the outstanding carnival 2021 events worth attending:
Rio de Janeiro, Brazil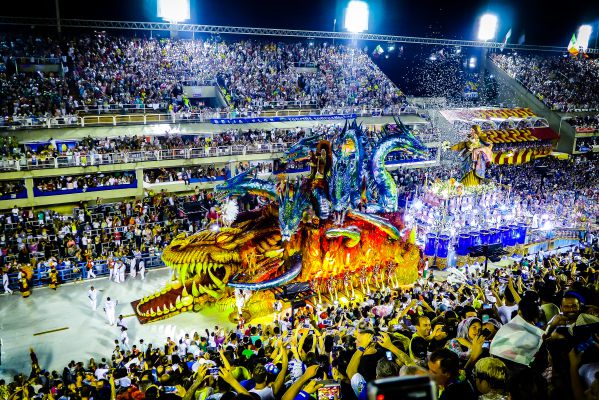 Dates: 25 february 2022 – 5 march 2022
Traditions
Without a doubt, carnival in Brazil, Rio, is by far the most popular, in addition to priding itself to be the world's largest. It attracts millions of people from all corners of the world for a week of explosive, flashy and samba-shaking fun. Several activities occur throughout the week, including Sambodrome parade and informal street parades.
Dress code
If you attend the carnival in Brazil, you will find out that the participants prefer to put on elaborate costumes designed from scratch. But as a spectator, you can don a casual outfit for the Sambadrome parade but consider including some minor accessories, such as feather masks and beads. Remember that the weather in Brazil is humid and hot during February.
New Orleans, USA
Dates: 1 march 2o22
Traditions
Popularly known as Fat Tuesday's Mardi Gras, this carnival celebration has earned an incredible status as America's best street party. It is an annual parade festival that occurs in multiple streets in NOLA. So, it's always advisable to know beforehand the streets dedicated for walking as well as those meant for the floats to pass by.
Dress code
As one of the finest carnival 2021 festivals, it's essential to know what to wear during this event. Well, in this celebration, the traditions require people to put on the Mardi Gras colours if you are not wearing the costume. The colours are gold, green and purple.
You will find many pieces of jewellery and beads being thrown to the spectators throughout the party, and you are advised to keep them as mementoes as the floats pass by. Also, wear a traditional face mask and carry a light jacket as the temperature freezes at night.
Venice, Italy
Dates: 12 february 2022 – 1 march 2022
Traditions
As opposed to what happens in the Western countries, carnival in Venice, Italy, is more of a private party. Here, the participants are anticipated to wear extravagant original costume and mask. Ensure you purchase the tickets early to avoid missing out.
Dress code
Most of the attire worn during the carnival in Venice reflects the Venetian noblemen and women's costumes. Perhaps this is the sole reason why this festival feels more of a mega historical re-enactment.
Face masks are the most iconic accessories you can wear and they have roots in ancient Roman and Greek festivals. During the event, a popular mask you can wear is Bauta, which is typically a white mask that has no mouth but has a square jawline. The mask intended to disguise the individuals from the low classes to let them join the events and parties.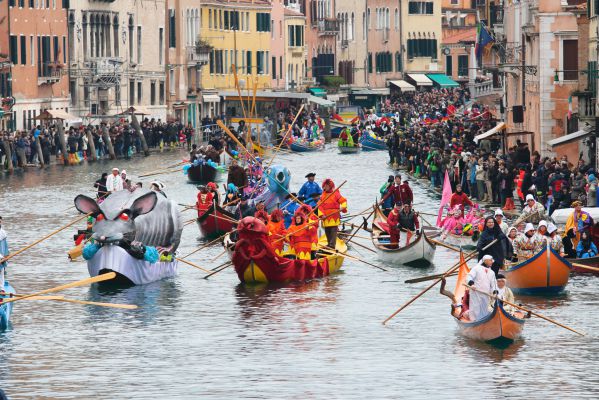 Santa Cruz de Tenerife, Spain
Dates: 23 february 2022 – 6 march 2022
Traditions
If you want the perfect answer to the question, 'How is carnival celebrate in the world?' please visit a carnival in Santa Cruz de Tenerife. Here, the streets will burst into uncontrolled celebrations throughout the season. One of the main events during the carnival in Santa Cruz de Tenerife is the Carnival Queen's yearly picking.
In this event, the candidates will parade around on a stage in one of the most stylish and heavy outfits, with the hope of clinching the first position. The carnival in Rio, Brazil, is probably the only one that can rival the carnival in Santa Cruz de Tenerife.
Dress code
The festival requires you to dress up and then join the party in the streets. You can either put on an elaborate, colourful outfit smeared with embellishments or buy body paint, colourful costume accessories and headpieces from the local stores. The event organisers also let people dress in comfy outfits, like shorts and shirts. Generally, dressing comes in handy in discovering what a carnival entails.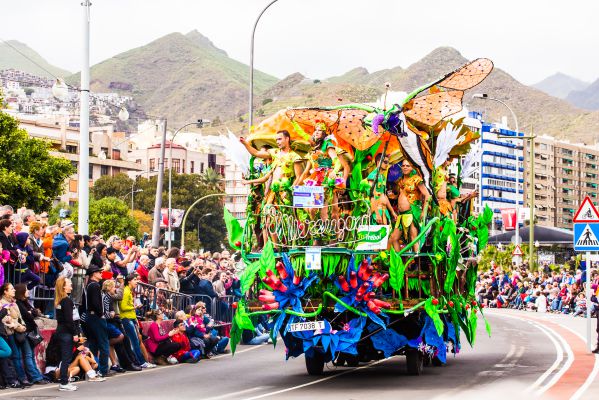 Sydney, Australia
Dates: 5 march 2022
Traditions
The carnival party in Sydney, Australia, is longer than ordinary carnivals and quite different. In this event, the Australians celebrate the LGBTQI culture, which is why it's labelled the Sydney Gay and Lesbian Mardi Gras Celebration. It is characterised by club nights, exhibitions, parades and a drag queen-attended festival.
Dress code
You can put on anything for Mardi Gras, but as a participant, it's recommended to opt for a dress in drag in order to compete with the reigning drag queens. You will most likely find people plunging necklines, painting their bodies and wearing feather boas. Still, flashy costumes are the order of the day.
Toronto, Canada
Dates: 28 july 2022 – 2 august 2022
Traditions
It is widely known as the Caribana Festival, besides being the largest and popular cultural festival throughout North America. It premiered in the 1960s, making it one of the first Caribbean-based celebrations happening outside the tropical region. The festival started to share the Black Canadian and West Indian traditions and culture within the Canadian culture.
Dress code
You will recognise the difference in the costumes during the parade. The front line participants will often wear outfits with large feathers and plenty of headpieces and jewels. The people on the middle line, on the other hand, will go light on feathers, wear additional gems and wear large attachment pieces, such as wings.
Lastly, those on the last line prefer going light on attachments and embellishments, meaning it is much easier to move around than the front line. If you are just a viewer, consider wearing colourful shorts, t-shirt or airy dresses to keep you cool throughout the day.
Notting Hill, London, UK
Dates: 28 august 2022 – 29 august 2022
Traditions
It was initially celebrated as a Trinidadian Carnival in the late 1960s, but it has become one of London's largest street party in recent years. As a viewer, you can either join the event for fun or watch as the flashy costumed performers and elaborate floats parade in the streets. You can also dance to the sound of the calypso music and steel bands.
Dress code
To enjoy the event to the fullest, it's advisable to wear outfits that show support. So, wear colourful hats, whistles and large jewels. Certainly, the essential part is to pack and put on comfy, closed-toe and flat shoes.
Barbados
Dates: 29 july 2022 – 3 august 2022
Traditions
Crop Ova is by a mile the most popular and largest yearly summer festival in Barbados. The event isn't honoured for religious purposes. Instead, it celebrates the culmination of the sugarcane harvest season. The event is regarded as a Carnival festival due to the influence of the African and Caribbean. Thousands of people dance all through the Spring Garden.
Dress code
The present outfits are in the form of a decorated 2-piece swimsuit style, which incorporates embellished feathers, beads as well as body paint. Most people prefer wearing an outfit that keeps them comfy all through the day.
Cologne, Germany
Dates: 24 february 2022 – 1 march 2022
Traditions
Carnival in Germany is a memorable season. It starts a month before the Ash Wednesday and follows various landmark days. At the event's helm, you should expect to find booze-fuelled partygoers parading throughout the streets. The merrymakers will be dressed as a clown (classic jack).
Dress code
You are not limited to particular outfits in this carnival. However, you will find a couple of special outfits as part and parcel of traditional wear. In this case, the loveable fool is the most popular. It is loved by the elderly who prefer the variations of white and red-striped hats, scarves and shirts. Another preferred outfit by the locals is an outdated clown outfit that contains a Raggedy Andy-inspired hair plus plenty of polka dots.
Mazatlán, Mexico
Dates: 24 february 2022 – 1 march 2022
Traditions
Mexico deserves a top spot for offering thrilling myriad carnival celebrations. The Mazatlán, in particular, includes amazing live music and fireworks display to thrill the attending crowd and family.
Dress code
If you are not planning to take part in the celebration, dress casually and wear comfy shoes. Also, pack a couple of non-valuable costume jewels, such as bracelets and shimmery necklaces. And since it might freeze at night, please carry a jacket.
Carnival 2022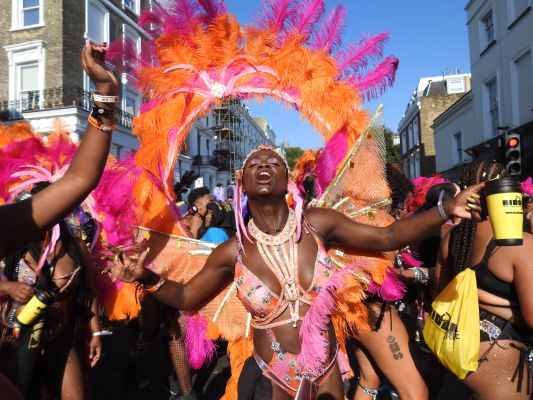 At the end of the day, the above are the best carnival 2021 celebrations worth your time. However, the list is not endless because other equally important festivals occur in other areas, such as Croatia, Rijeka and Minnesota. Most of these events occur in early winter or summer, so it's important to prepare yourself in advance.
Now that you know the dates these celebrations will take place, prepare yourself and get the necessary certificates for travel during this global pandemic.
Make sure to buy the best travel insurance with covid coverage and start your trip with peace of mind. 
Heymondo travel insurance covers your medical expenses, included in the event of infection by coronavirus and:
Up to 5 million euros of medical expenses while traveling.
24 hour medical assistance, 365 days a year, including in case of COVID-19 infection and medically prescribed PCR tests during your trip.
Extra lodging expenses due to medical quarantine are covered when testing positive and prescribed by a doctor.
Cancellation coverage when testing positive for COVID-19 prior to the start of the trip, or illness or death of a family member due to COVID-19.
Heymondo's Assistance App: 24 hour medical chat, free emergency assistance calls and incident management in the palm of your hand.
As well as all of this, you will also receive the COVID-19 certificate attached when purchasing the travel insurance with Heymondo. This document explains the COVID-19 medical assistance covered and it is needed to access several countries.